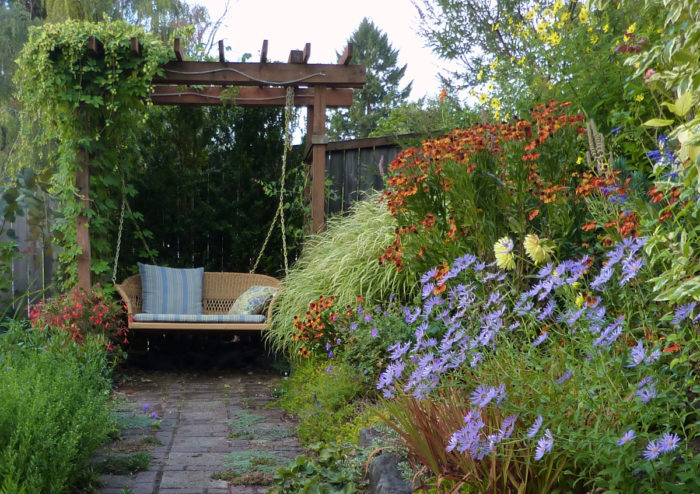 Happy Monday, everyone! Let's start the week off with a bang. We've visited Nancy Sarpola's garden in Corvallis, Oregon, a couple of times (HERE & HERE), but I think she was holding out on us and only showing us the details, judging by the photos she sent me last week. Now we get to see a broader view.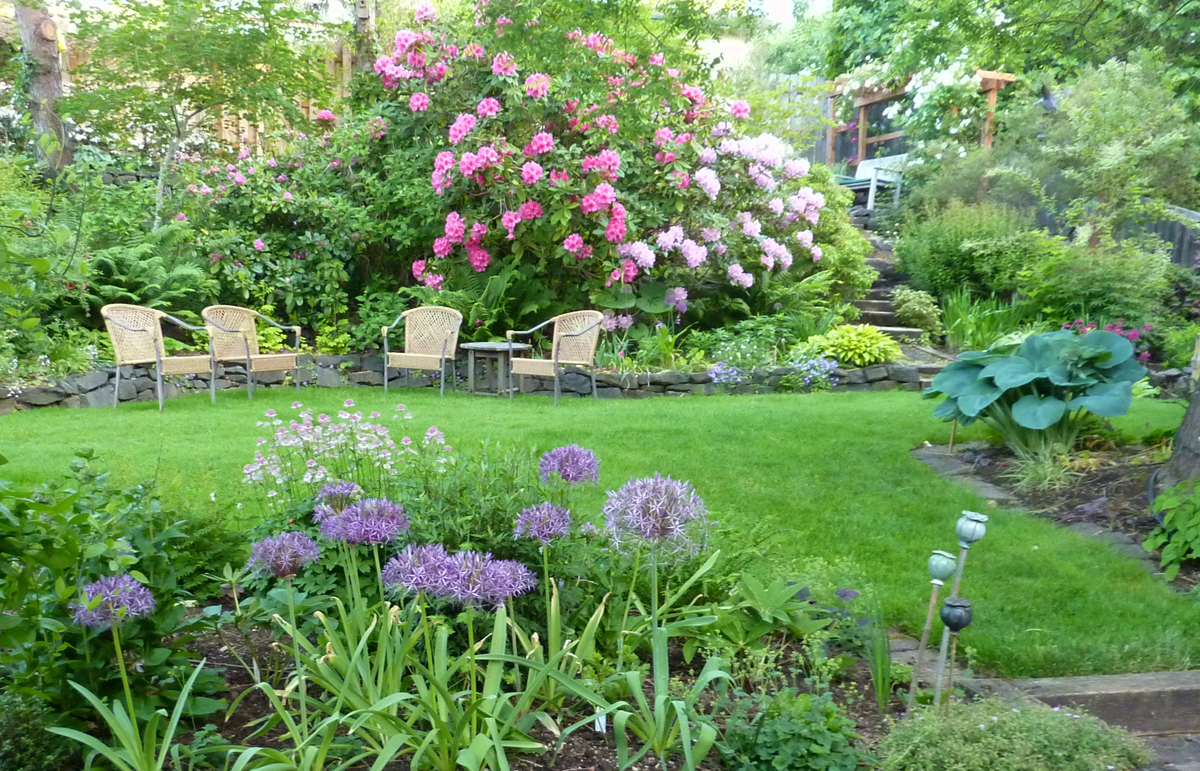 Nancy says, "I find individual plants easier to photograph but here are a few photos I found of different garden areas. We have a 1/4 acre hillside garden. It's divided up into patio, lawn, and path areas by densely planted beds."
Gorgeous, Nancy!! I think we need MANY more photos…..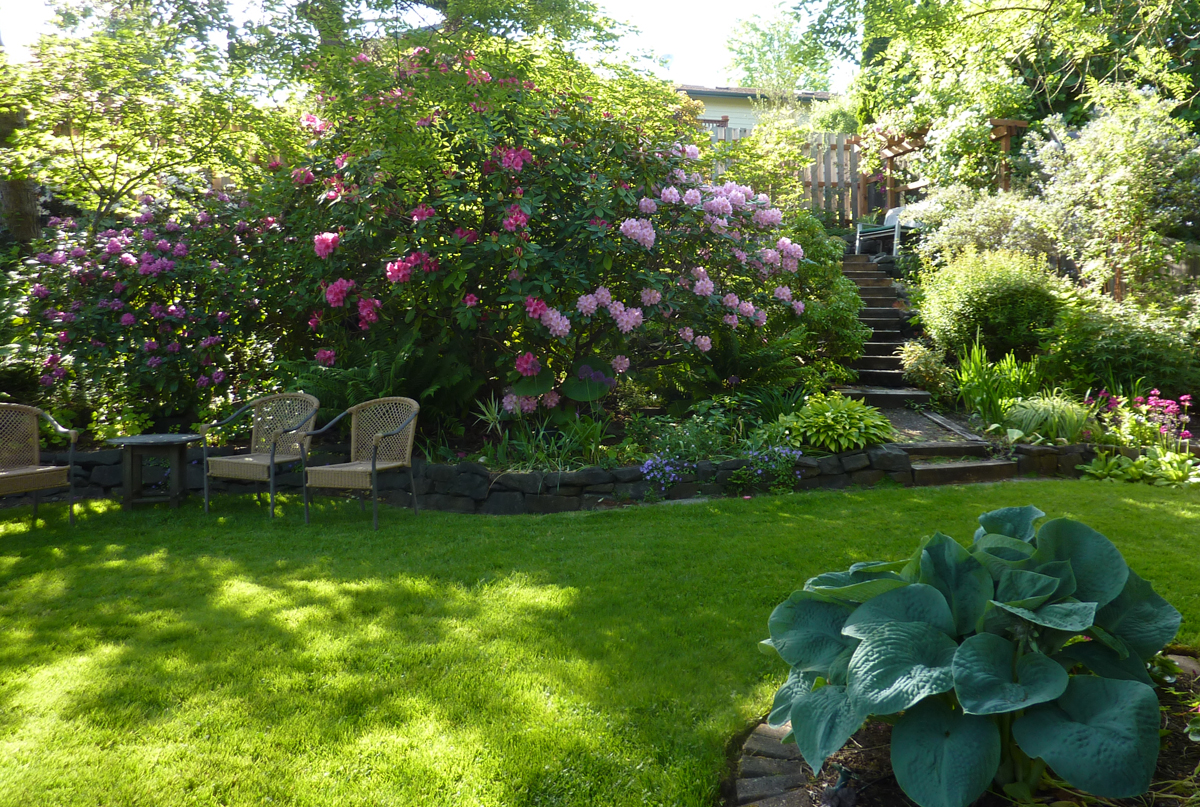 **** The push is still on–get outside and take some last minute shots, or compile a few you took earlier in the season. I'll be eternally grateful…. Email them to [email protected]. Thanks! ****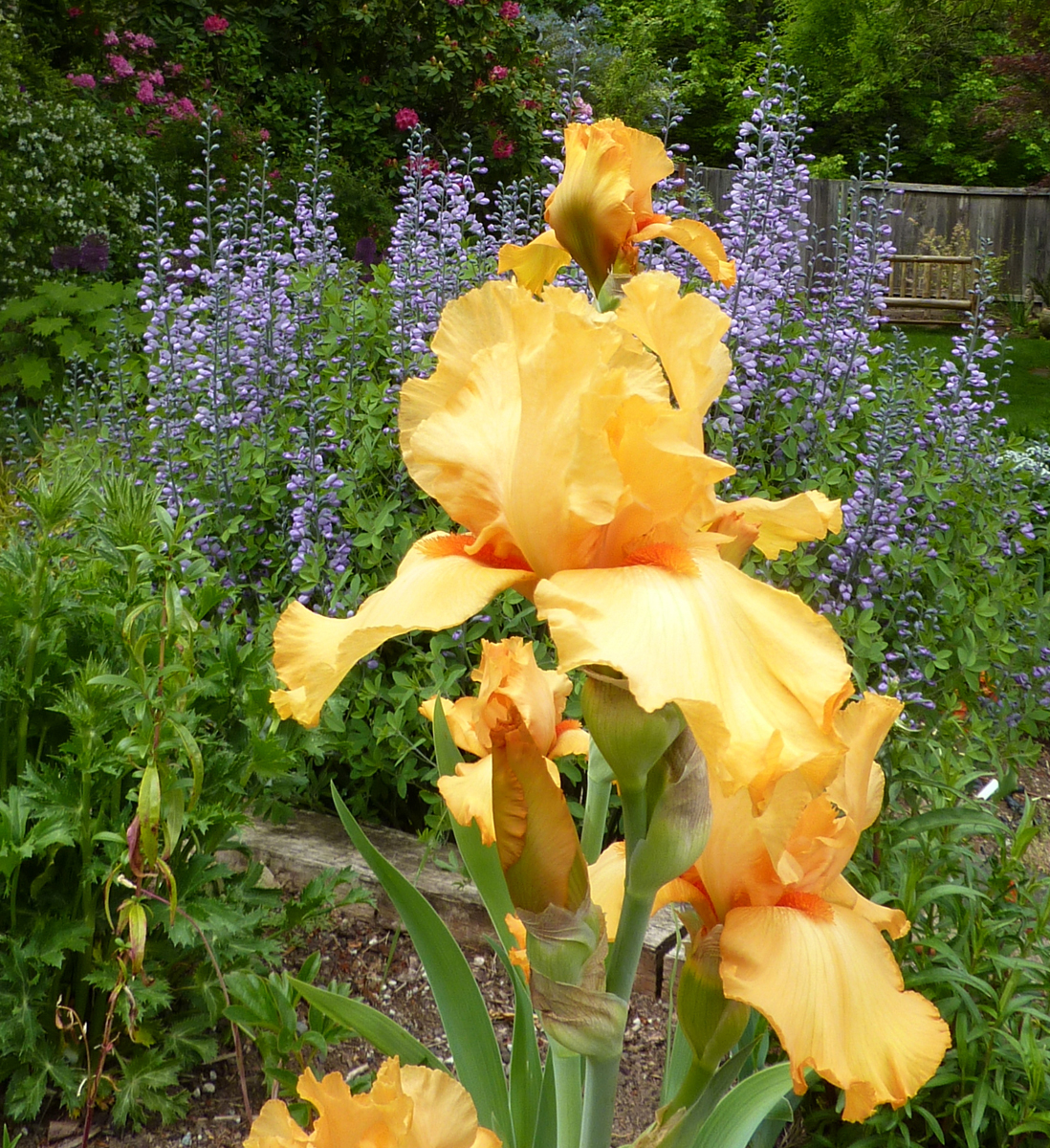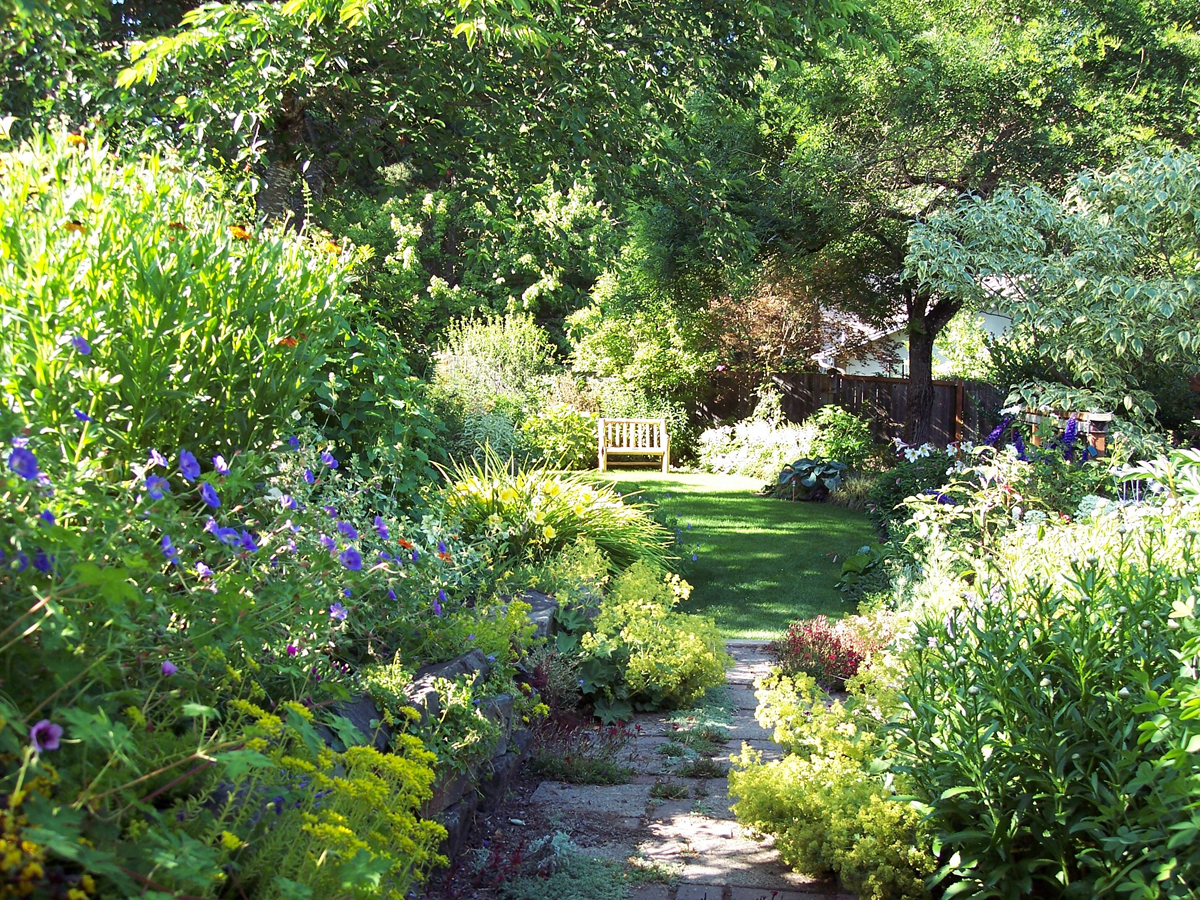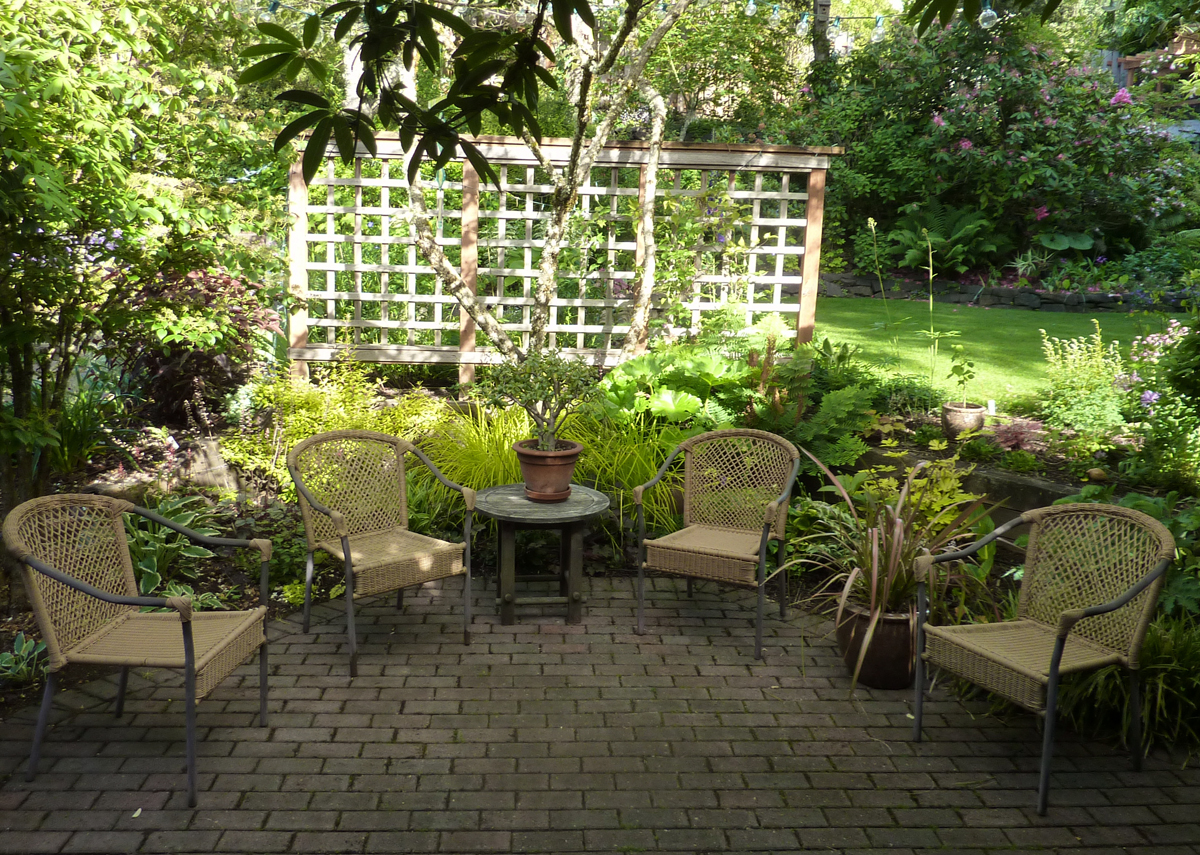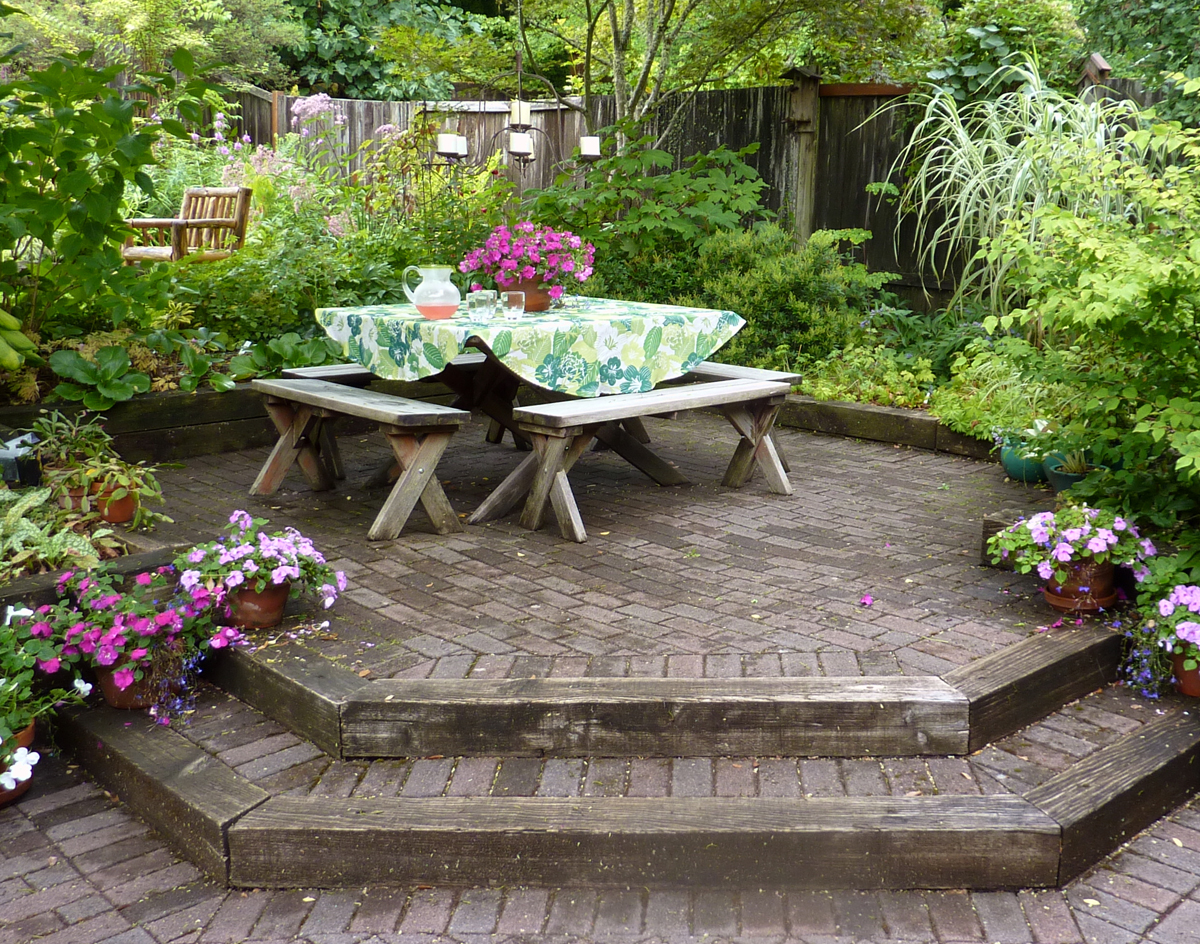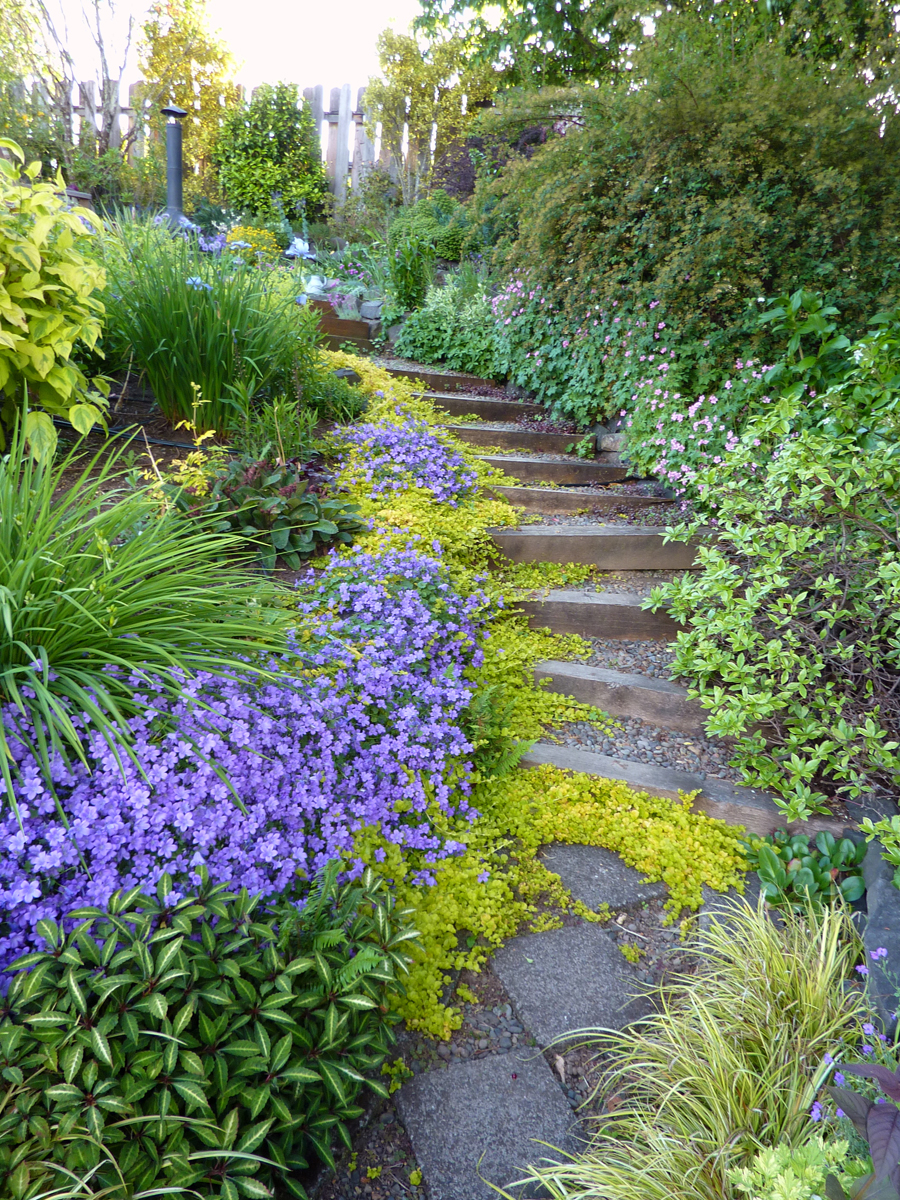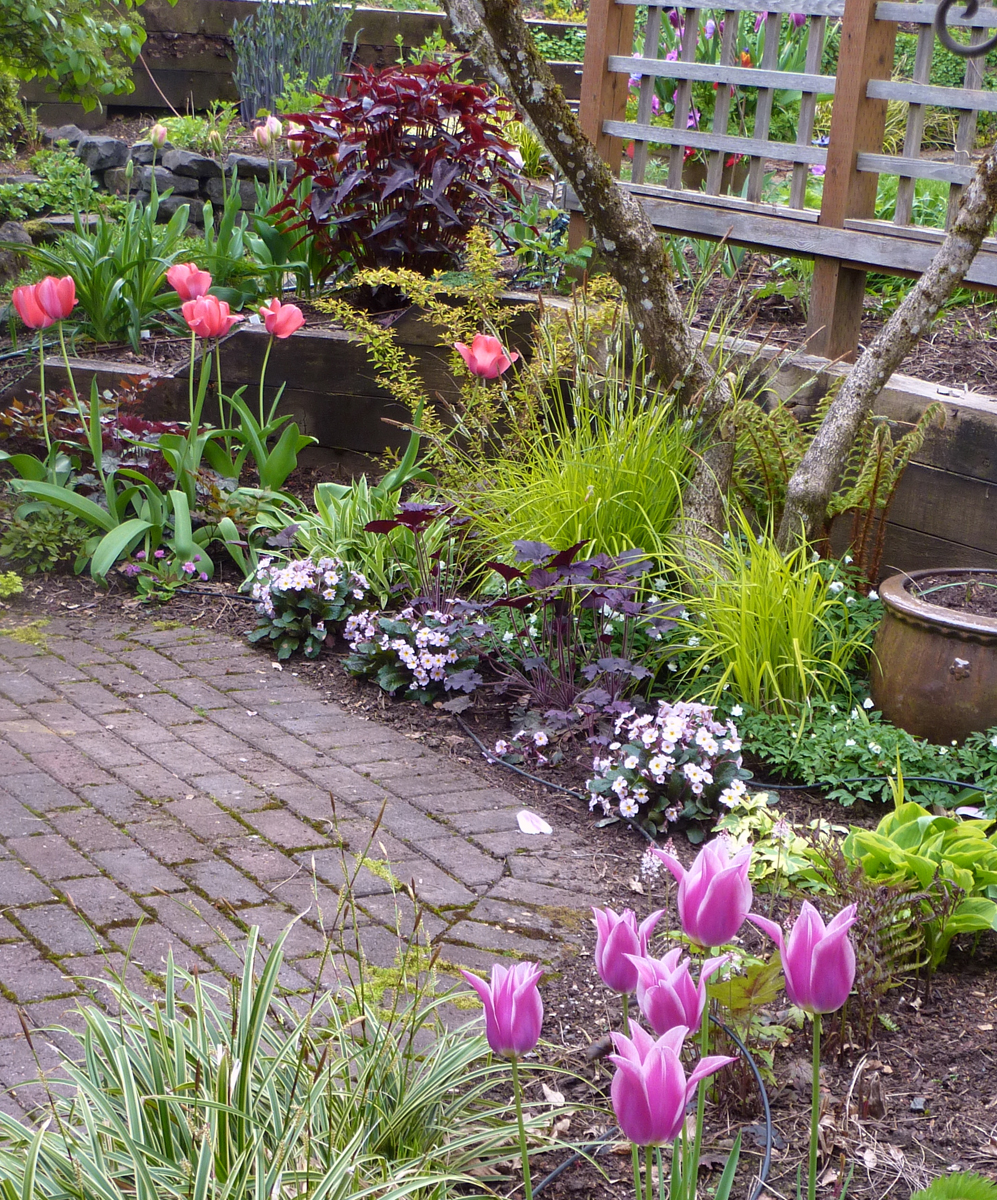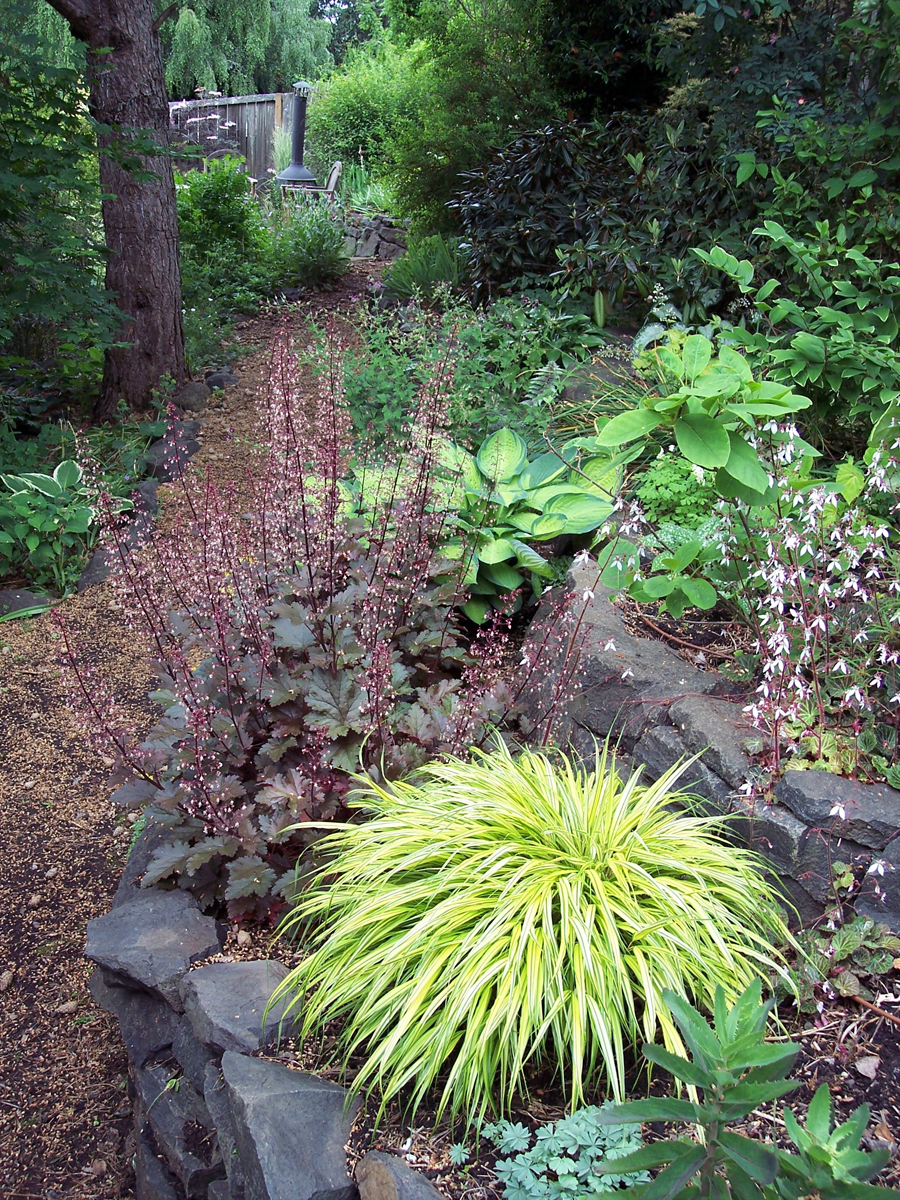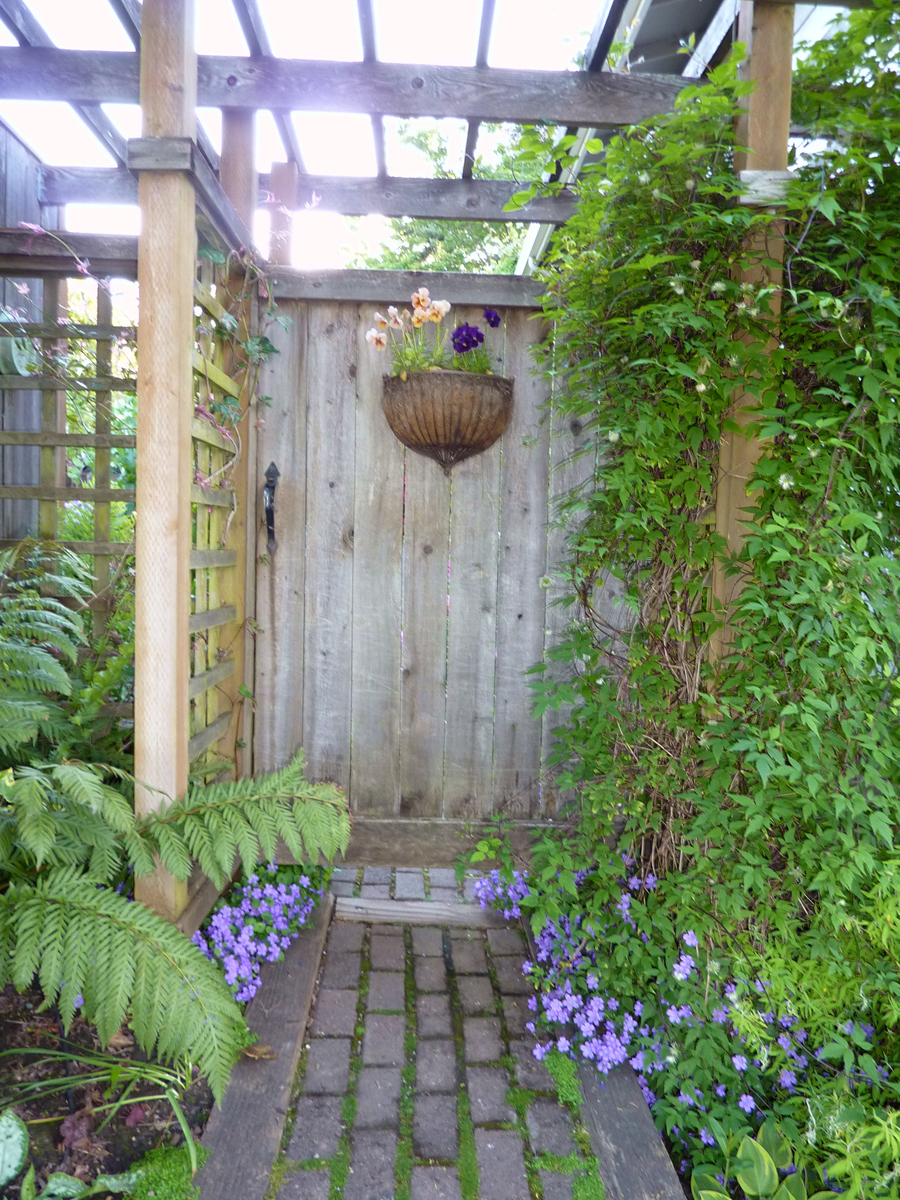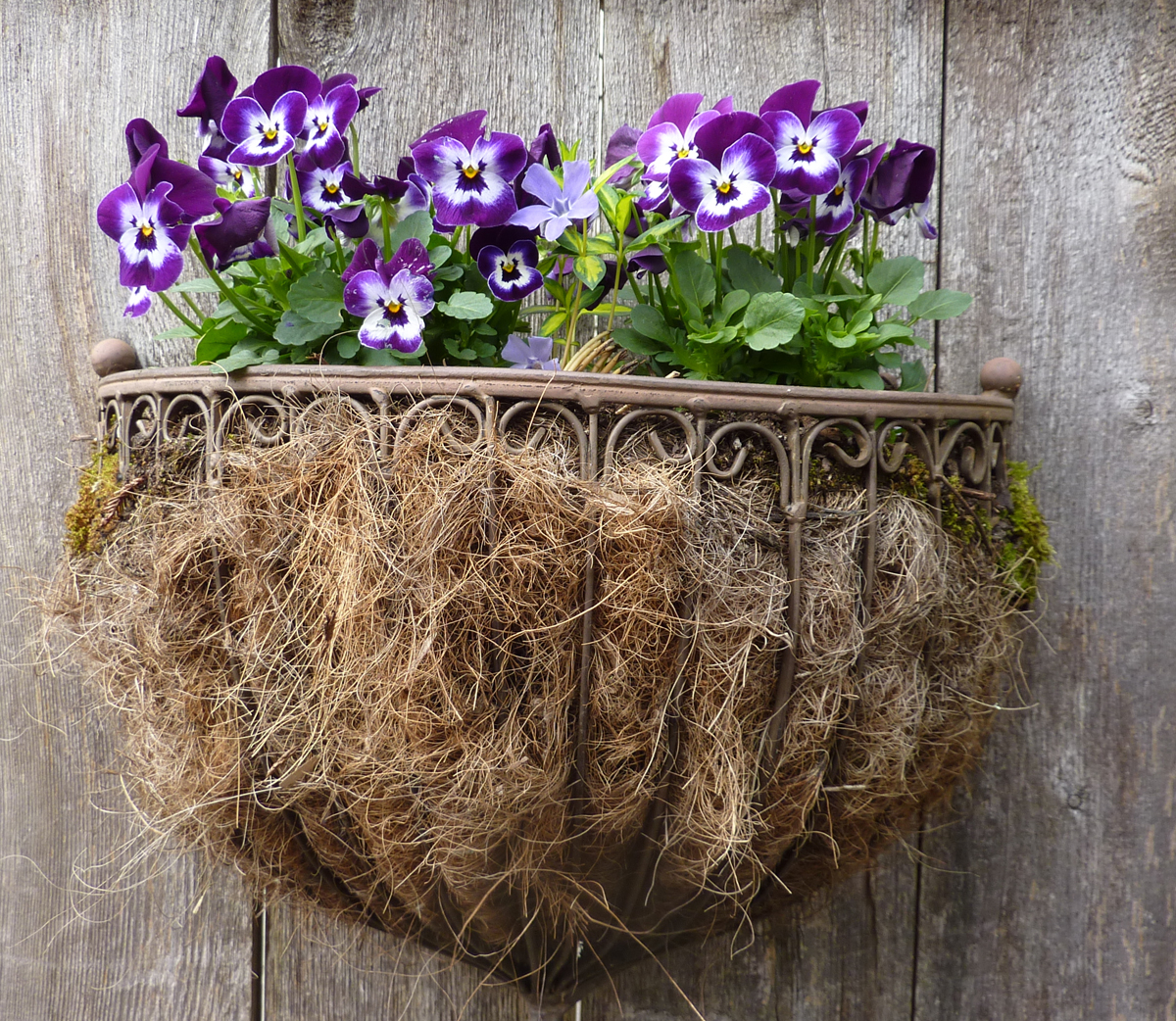 Want us to feature YOUR garden in the Garden Photo of the Day? CLICK HERE!
Want to see every post ever published? CLICK HERE!
Want to search the GPOD by STATE? CLICK HERE!
Check out the GPOD Pinterest page! CLICK HERE!