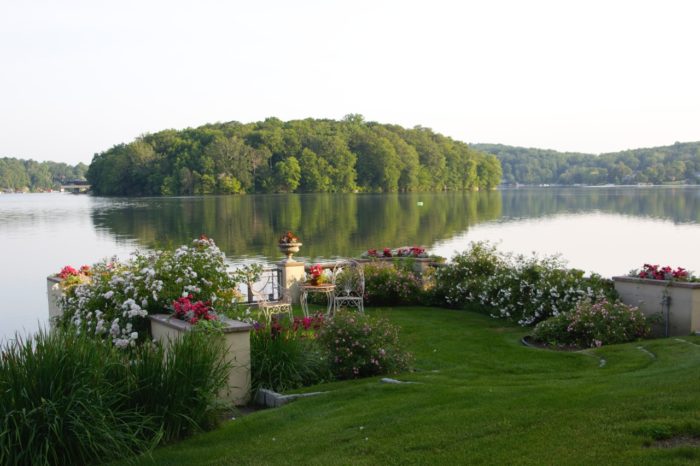 Today's photos are from Marni LaRose-Karen in New York state. She says, "Our home is on Mahopac Point–a peninsula on Lake Mahopac located just off of Route 6N in Mahopac, New York. Our home sits at the tip of the peninsula and is surrounded by water on three sides. We have a privileged view of every sunrise and sunset over the lake daily.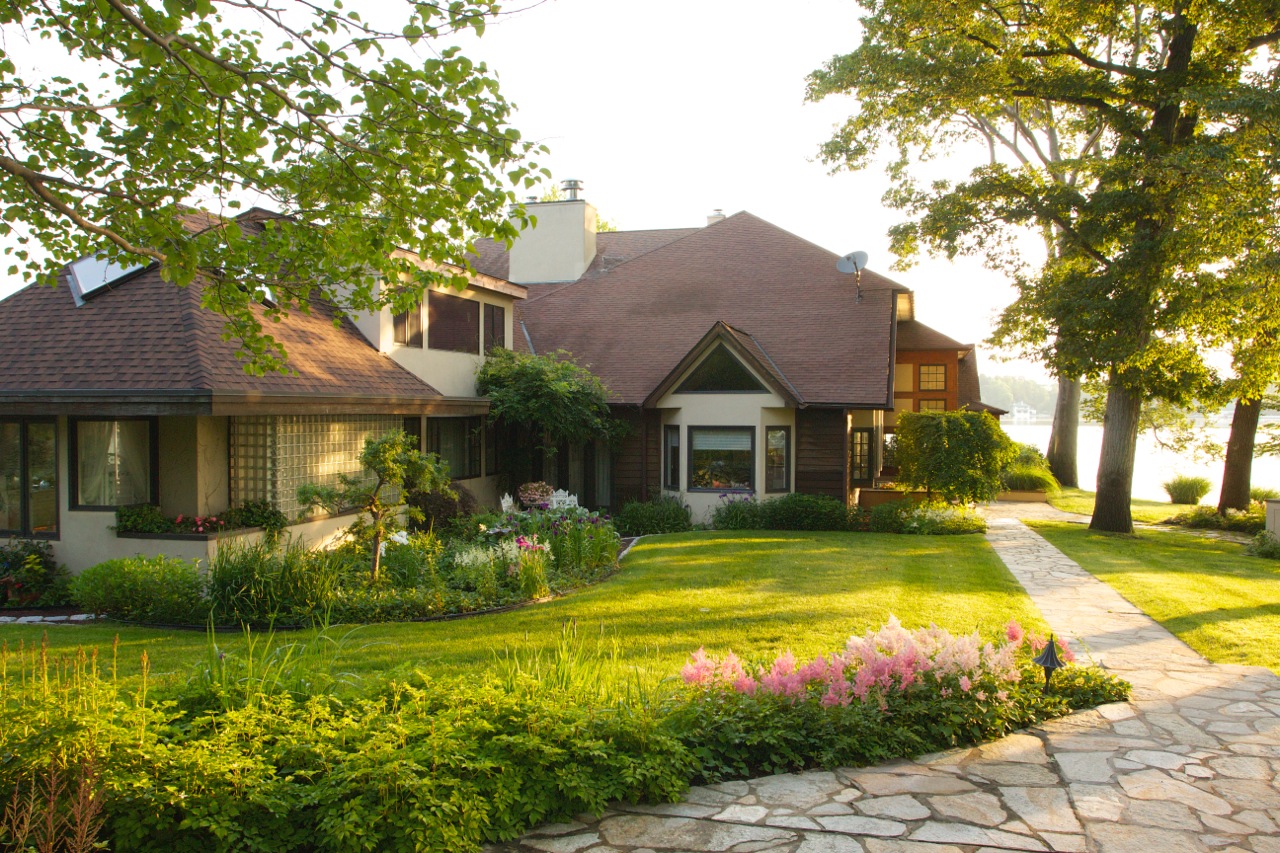 "My husband bought the property 35 years ago. Back then the property, which had a large number of towering oak and beech trees, hosted a small clapboard house with a rather unplanned naturalscape and minimal foundation planting. We began transforming the gardens as our family and house expanded in 1990.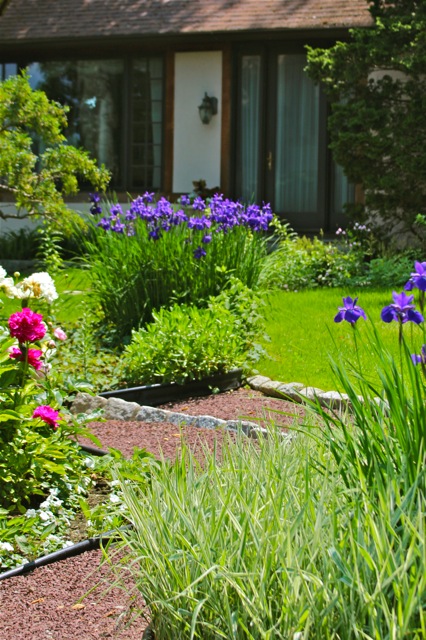 "The architect who redesigned the house, Jeffrey M. White, designed the landscape to accommodate the expanded building footprint. The initial gardens were installed by Young's Nurseries in Wilton, Connecticut. The gardens and the landscape design have evolved significantly over the years, as trees were removed and a lakeside pool added. I have taken over the gardens since their initial inception and have had a lot of time to learn and to refine the landscape with the help of a knowledgable friend who accompanied me in the garden for years.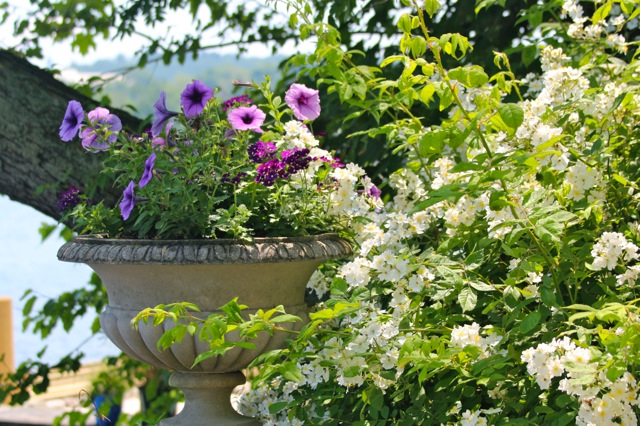 "I consider myself a private person and have never published photos of the landscape before. However, our home is now for sale so my private ownership of this garden may soon come to a close.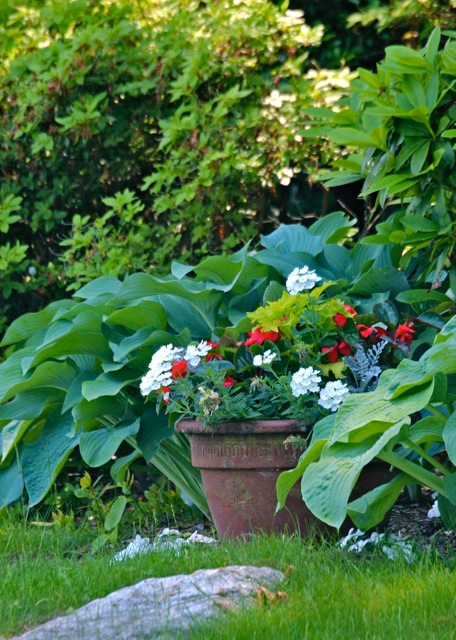 "I am an avid garden photographer. Though I am well traveled, The New York Botanical Garden remains one of my favorite gardens in the world. I photograph it several times a year. I find it always has something different to offer up, as does my own garden."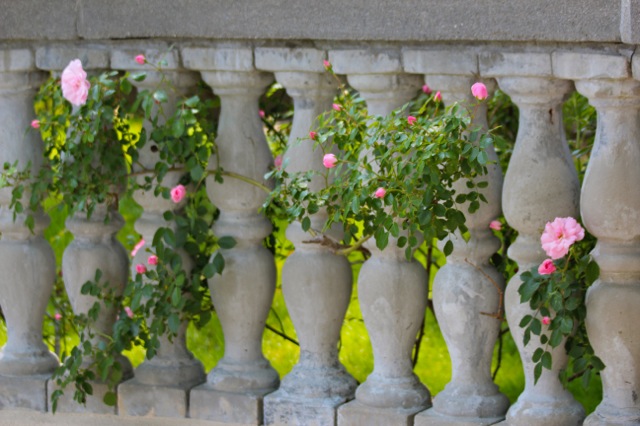 What a gorgeous spot and garden, Marni! I predict it will sell quickly, if it hasn't already, and that you'll miss it terribly. But think of all the opportunities to create a new garden wherever you end up! Thanks for sharing this with us.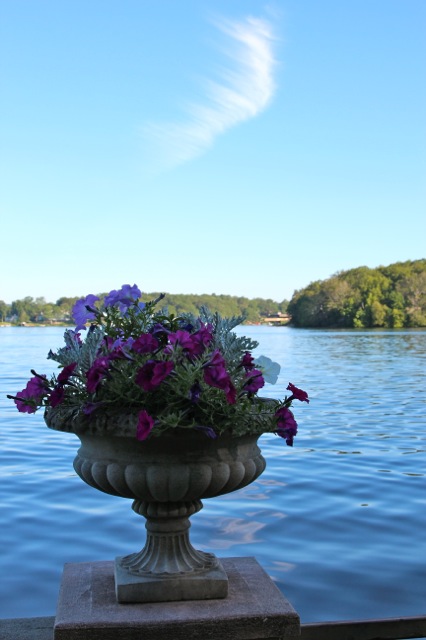 ***Marni is such an incredible photographer that I can't seem to narrow down the 40+ photos she sent to just 12. So tomorrow I'll feature 12 more, all close-ups of her gorgeous flowers. Stay tuned!***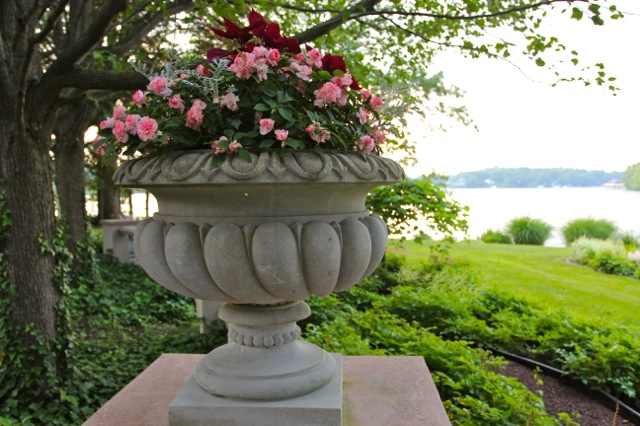 **** Share your garden story…. Email me with photos and words at [email protected]. ****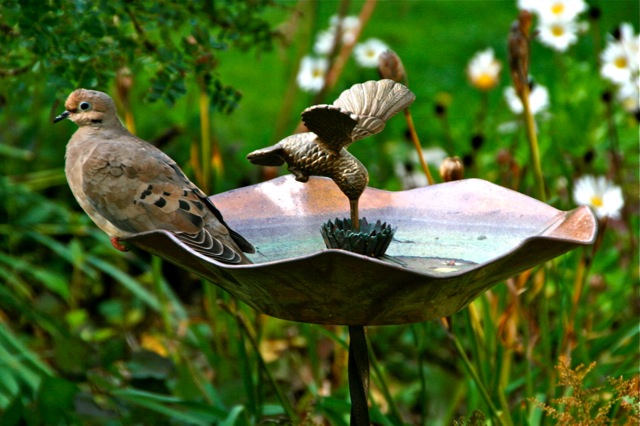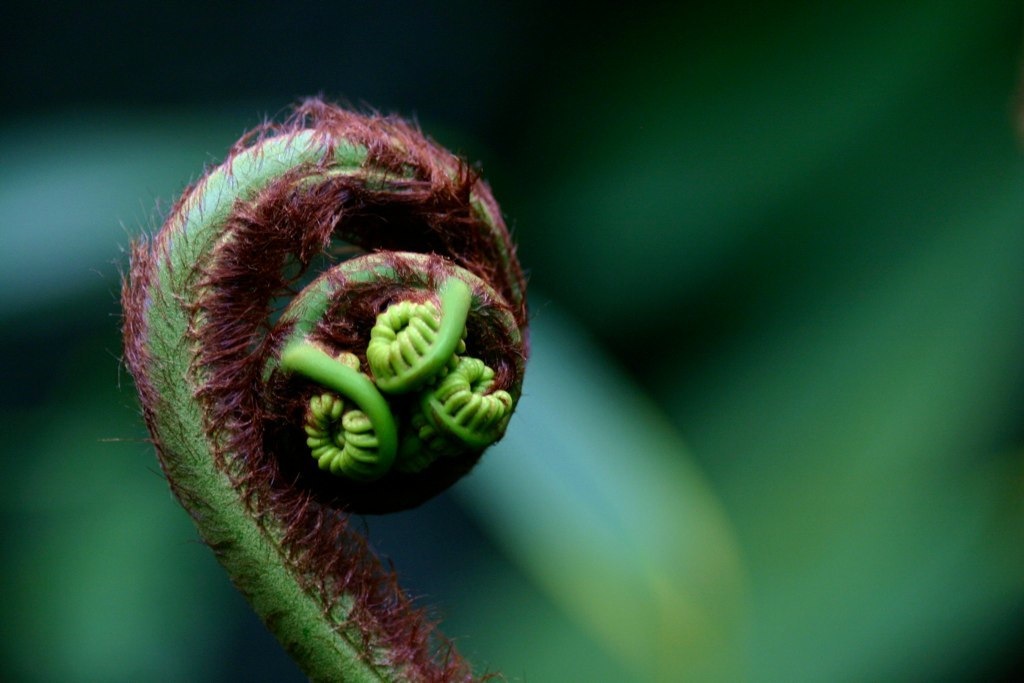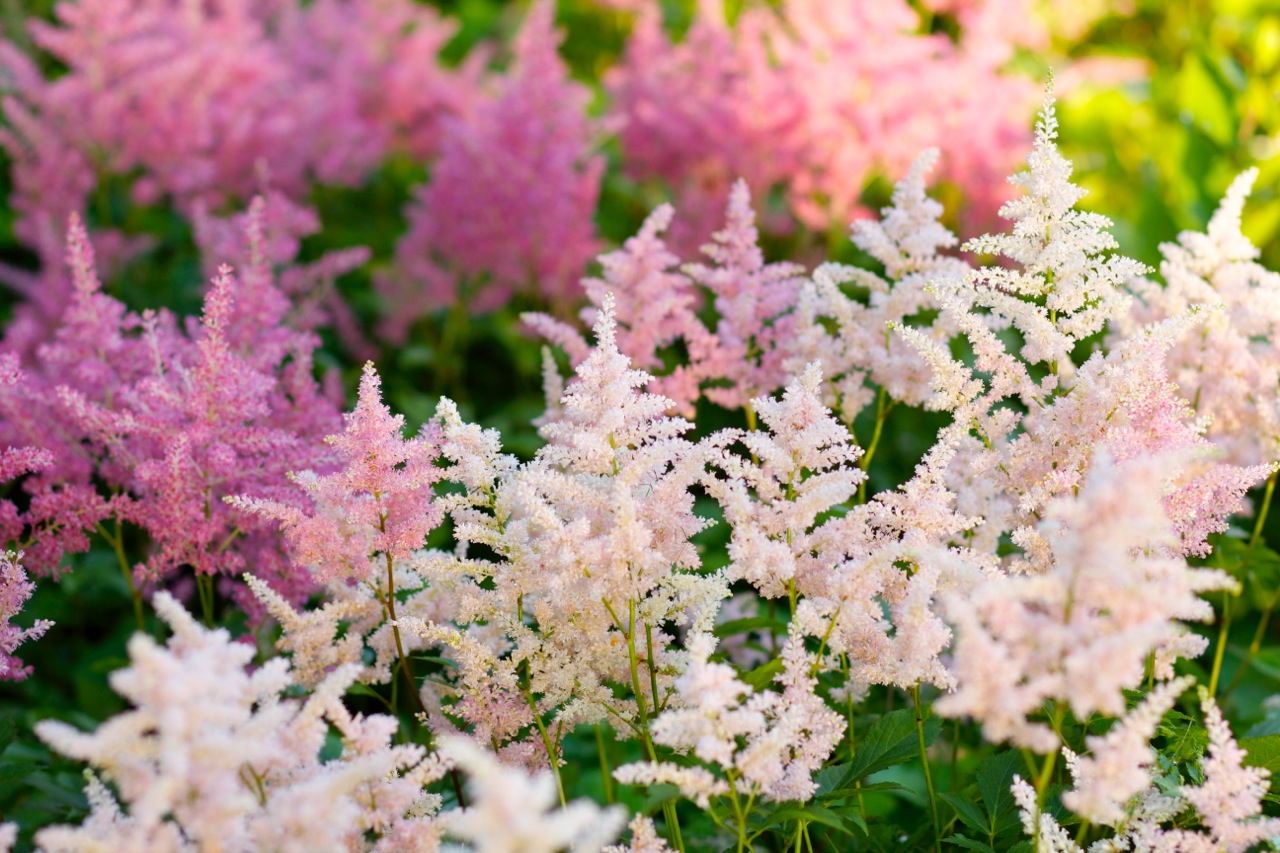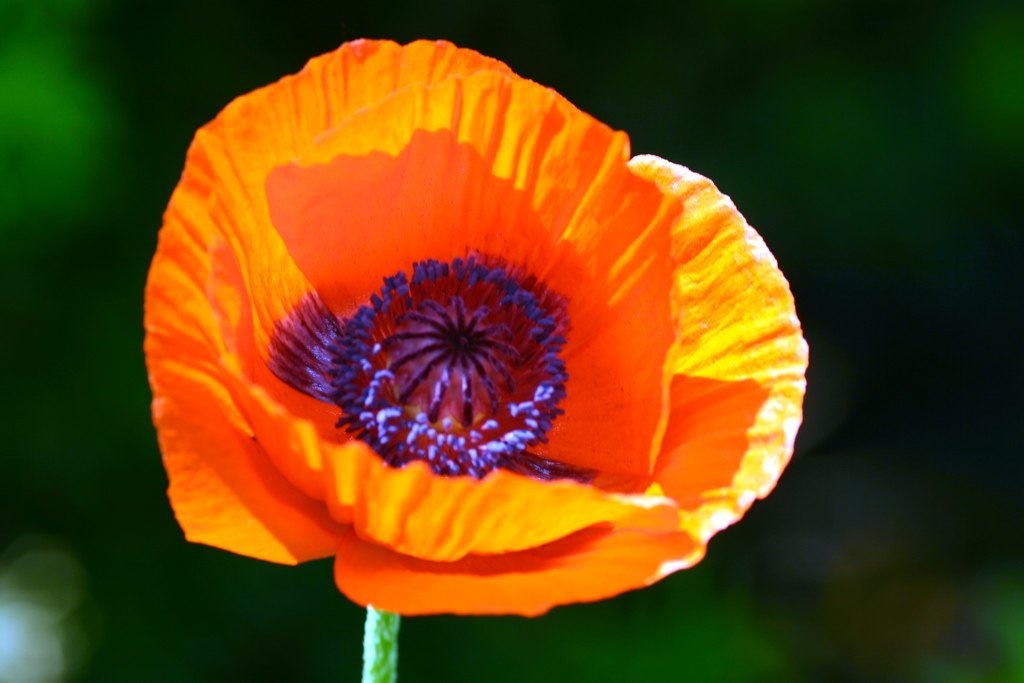 Want us to feature YOUR garden in the Garden Photo of the Day? CLICK HERE!
Want to see every post ever published? CLICK HERE!
Want to search the GPOD by STATE? CLICK HERE!
Check out the GPOD Pinterest page! CLICK HERE!