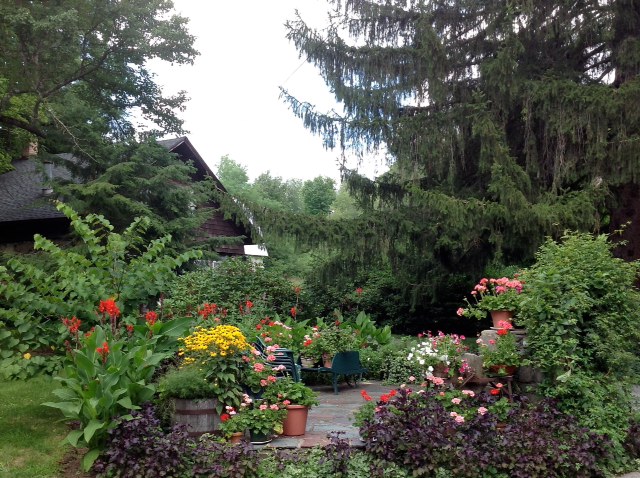 Today's photos are from Betsy Kinkade in New York State. She says, "My flowers are run of the mill geraniums, daylillies, perilla, cannas, mums, hydrangeas, hosta, etc., but when you put them into the setting of an 1830 farm house in upstate New York (Poughkeepsie, specifically), it's never less than magical.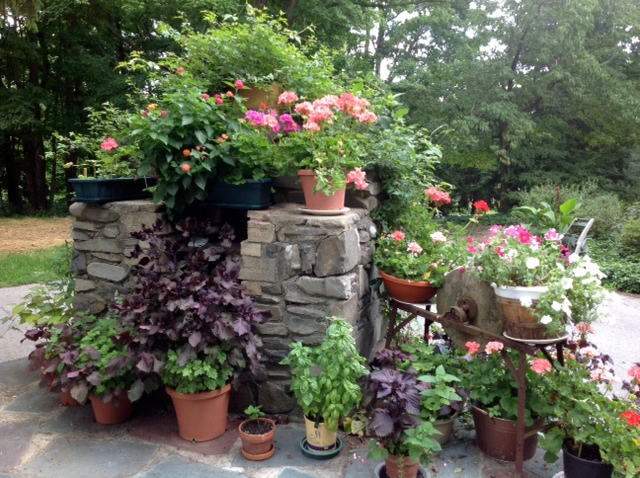 "We house-hunted for two years before finding the perfect spot…two ponds and a creek, two small wooded areas, meadows with abundant wildflowers, an old orchard (where both of our children were married), outbuildings (including the old outhouse where we store mulch, a barn and sheds, and a carriage house) and our home, a beautiful old farm house with a solarium where flowers magically bloom year round.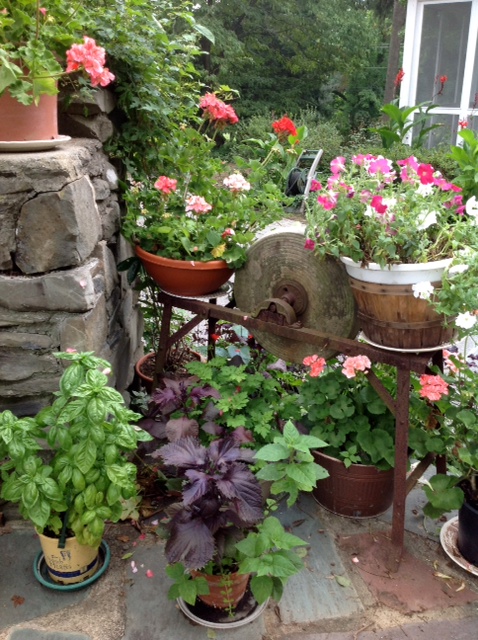 "It's not formal or fancy. One of the old buildings is deteriorating, the surrounding woods are not cleared, the ponds are home to snapping turtles, and my husband and I do almost all the work ourselves. The old farm's beauty is definitely rustic, but like many old places, it is a world of pleasure and delight, and it never fails to make us happy, regardless of the weather or the season.  My limited gardening skills are shown off beautifully against the charming old backdrop.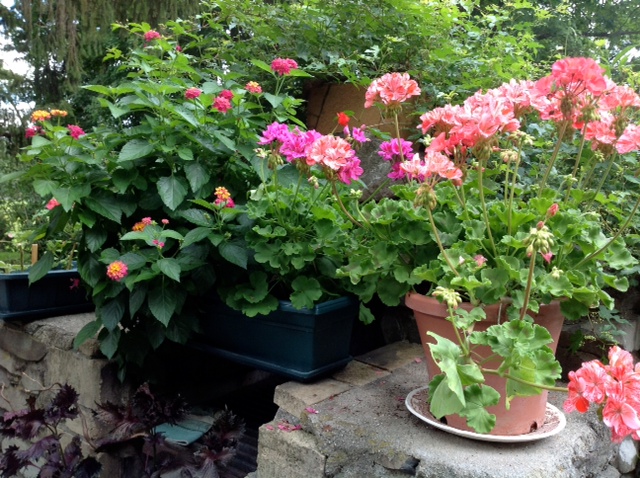 "I bring many outdoor plants in to the solarium during the winter, so there's almost always something in bloom there year round. Many of the same plants go outdoors during the summer, either in pots or into the ground. I love to "slip" plants (my dad's way of describing making cuttings) and most of what I have is an offspring of something we started years ago, including a nine-year-old descendant of a geranium from our daughter's wedding.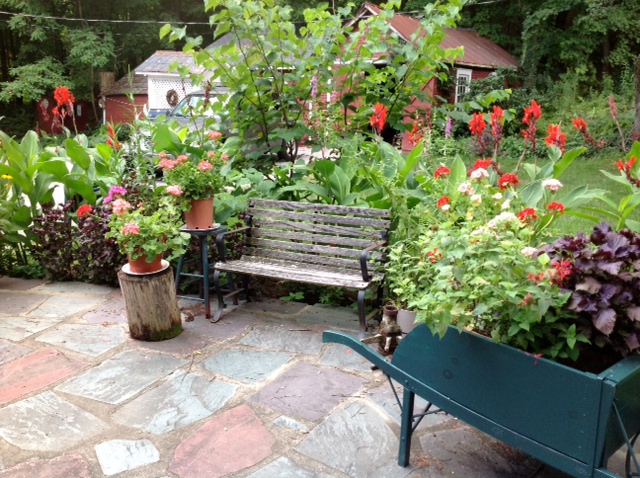 "Every year I try to cut back and every year it's futile. Isn't this true of all gardeners? We love this old place and feel fortunate to have found it 30 years ago!"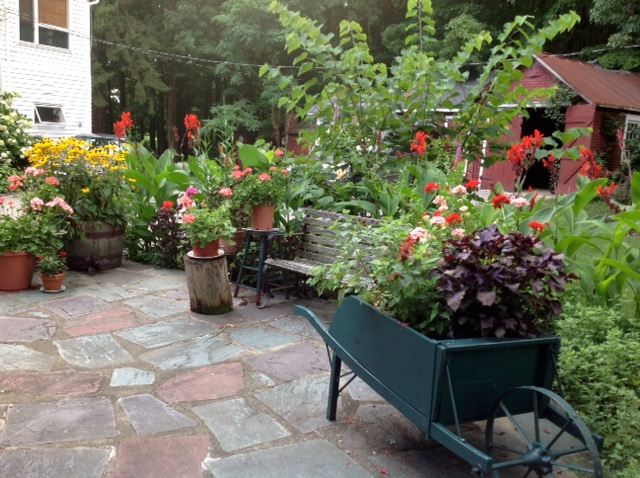 I LOVE that patio, Betsy, and your geraniums are gorgeous! It must be so nice to have them blooming indoors in winter. Thanks so much for the visit to your garden!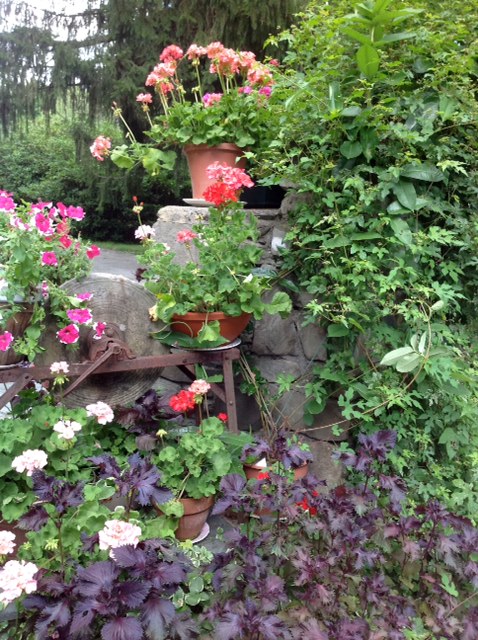 **** Tell us your garden story…. Email me with photos and words at [email protected]. ****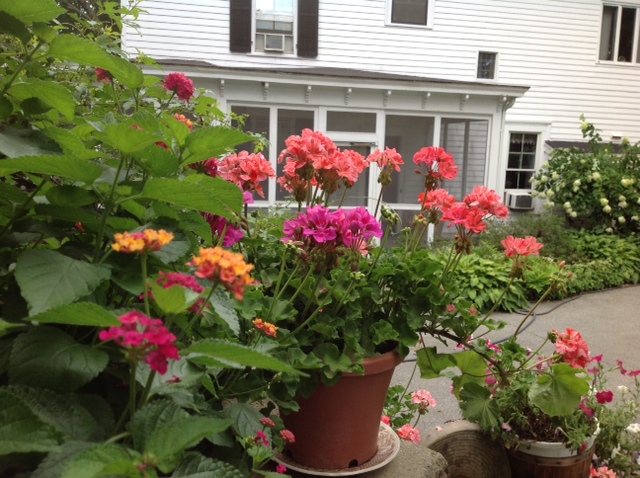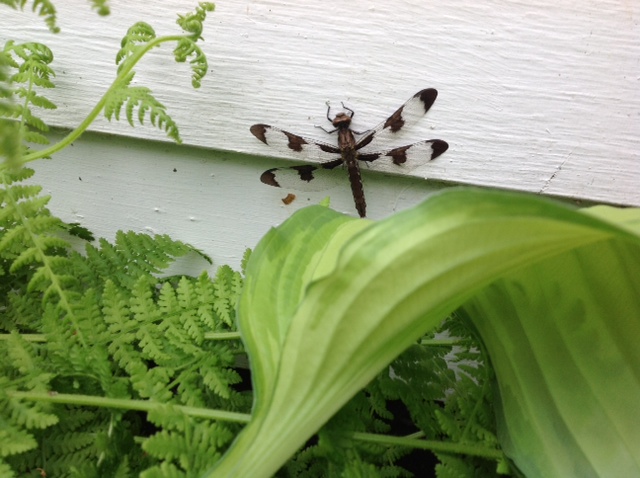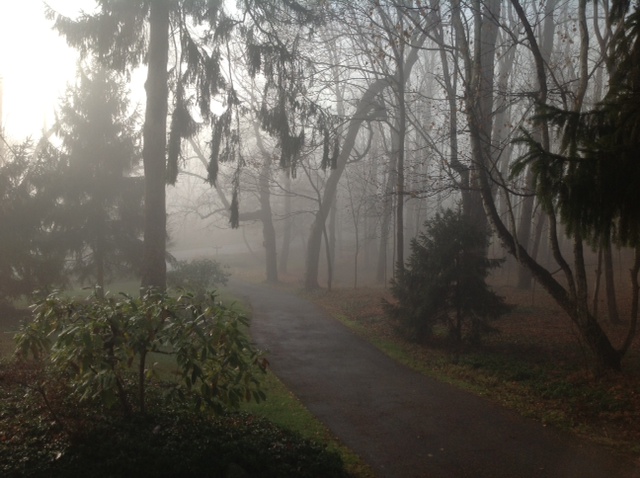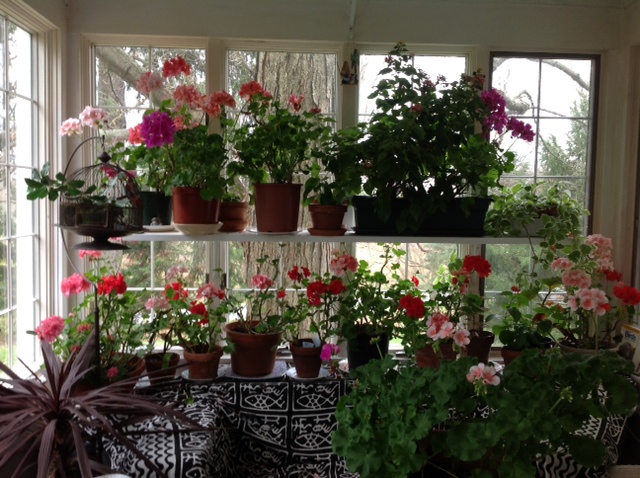 Want us to feature YOUR garden in the Garden Photo of the Day? CLICK HERE!
Want to see every post ever published? CLICK HERE!
Want to search the GPOD by STATE? CLICK HERE!
Check out the GPOD Pinterest page! CLICK HERE!