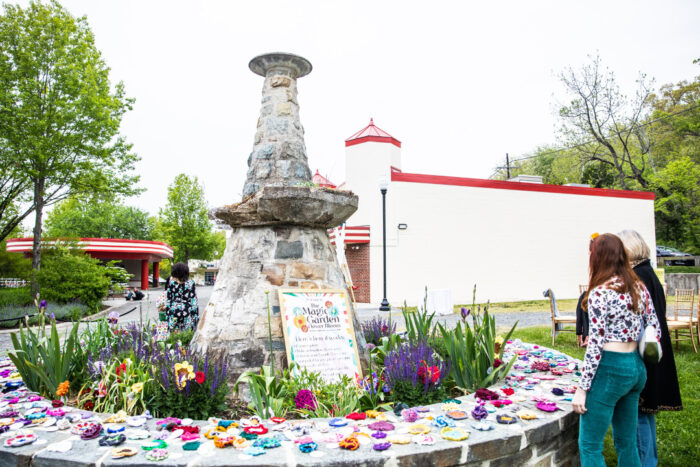 Today's post is from Barbara Martin.
On May 1,  five friends and I (we've dubbed ourselves the Secret Magic Garden Society) staged a fundraising event to restore the long-ignored and, up until now, overgrown corner of a gem of a national park: Glen Echo Park just outside of Washington, D.C., in Glen Echo, Maryland. Built as a chautauqua at the turn of the century, the park became a wildly popular amusement park in 1911, which then closed in 1968. The NPS took over the park soon after, and, along with a nonprofit formed 20 years ago, the Glen Echo Park Partnership for Arts and Culture, it has been restoring the park, including its famous historic Dentzel Carousel, bit by bit. But the back corner was a mess of invasive vines, trees, and weeds since the amusement park's closing.
At the center of this corner is a stone fountain, which was also covered with weeds and crumbling. In April 2020, I dug the weeds out of the fountain (it was Covid; no one was there to stop me) and filled it with flowers in honor of my friend, Stephanie Beeler, who was a career employee of the NPS and the USGS and who had been diagnosed with terminal cancer. I would send her photos to cheer her up during her treatments. While you can't name things in national parks, they can't stop you from nicknaming things, so Beeler Fountain was born.
Stef passed away in July of that year, and along with a group of friends corralled for the effort, I began to raise funds to restore this special corner in her honor, all of which culminated in this past Sunday's event, the Magic Garden Flower Bloom.
The event kicked off with a champagne brunch for 120 guests. Catered by Ridgewell's Catering, with music by acclaimed bassist Neal Perrine, the event featured a silent auction, a maypole created by sculptor Bart Hawe, and nearly 1,000 crocheted flowers, created by crafters around the country, that adorned the fountain and a white oak sapling in the gardens. At 1 pm, the garden opened up to the public, and anyone could come and pick their favorite flower in exchange for a donation to the park.
To date, we have raised $70,000 for this corner, the proceeds of which have been used to remove more than 30 years' worth of invasive trees and vines; stabilize the base of Beeler Fountain (and stabilize the Secret Fountain in the back); plant a garden of dozens of native trees, more than 50 shrubs, and hundreds of flowers along the perimeter; replace the fence along the border, and excavate two miniature golf course holes that up until then were buried underground. (This corner had been a miniature golf course as part of the amusement park and was bordered by the two fountains.) Future plans include restoring Beeler Fountain and restoring these two holes.
The landscape architect for the grounds is Bevan Shimizu, who grew up in the neighboring town of Glen Echo and comes from impressive landscaping lineage: His mother, Holly Shimizu, is the former executive director of the United States Botanic Garden. He has planted a garden of entirely native species.
The photos are by Kaz Sasahara.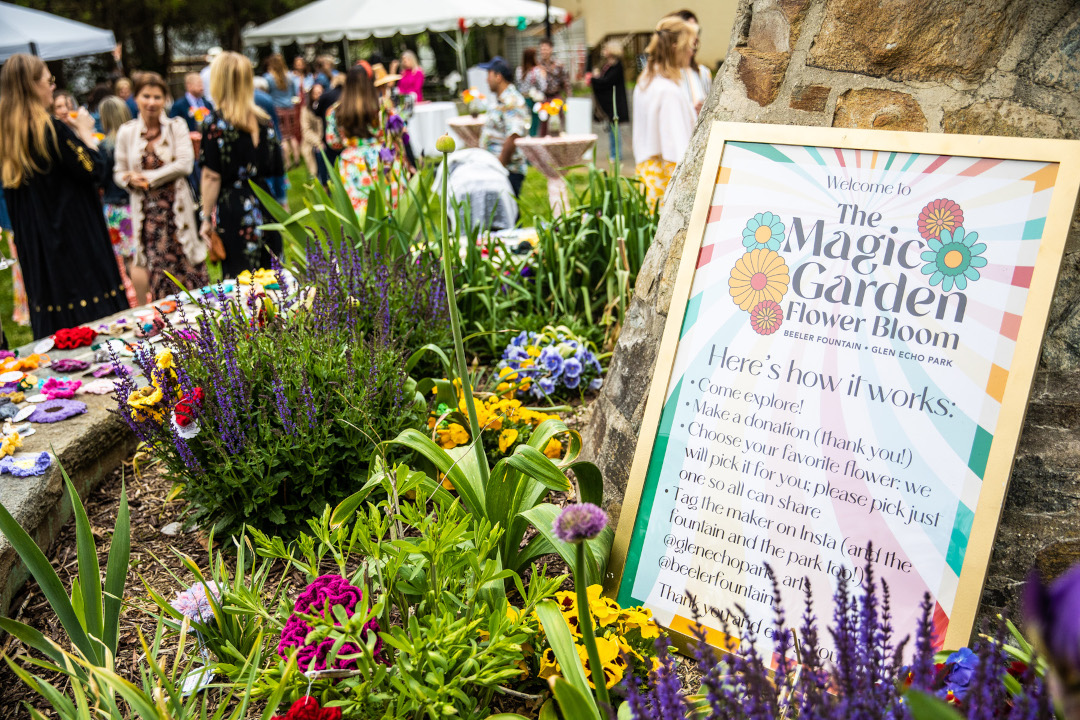 Beeler Fountain is planted up with flowers, including irises that were originally planted in a Washington garden in the late 1950s, when Beeler Fountain was built.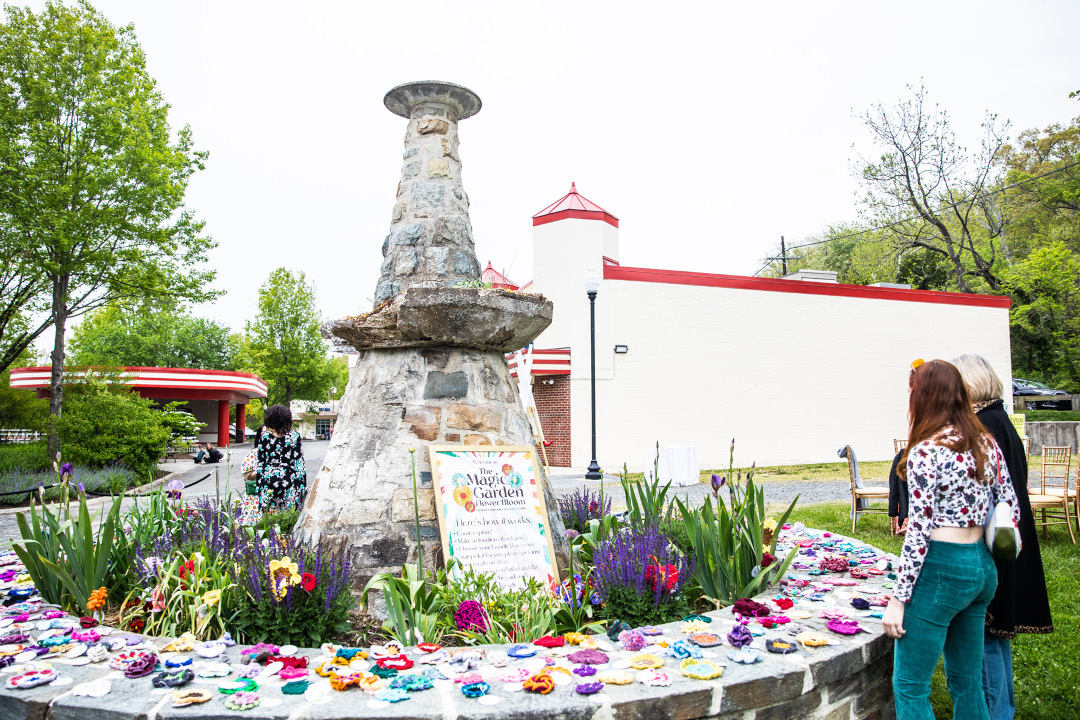 Beeler Fountain is covered in hundreds of crocheted flowers crafted by people around the country for the Magic Garden Flower Bloom.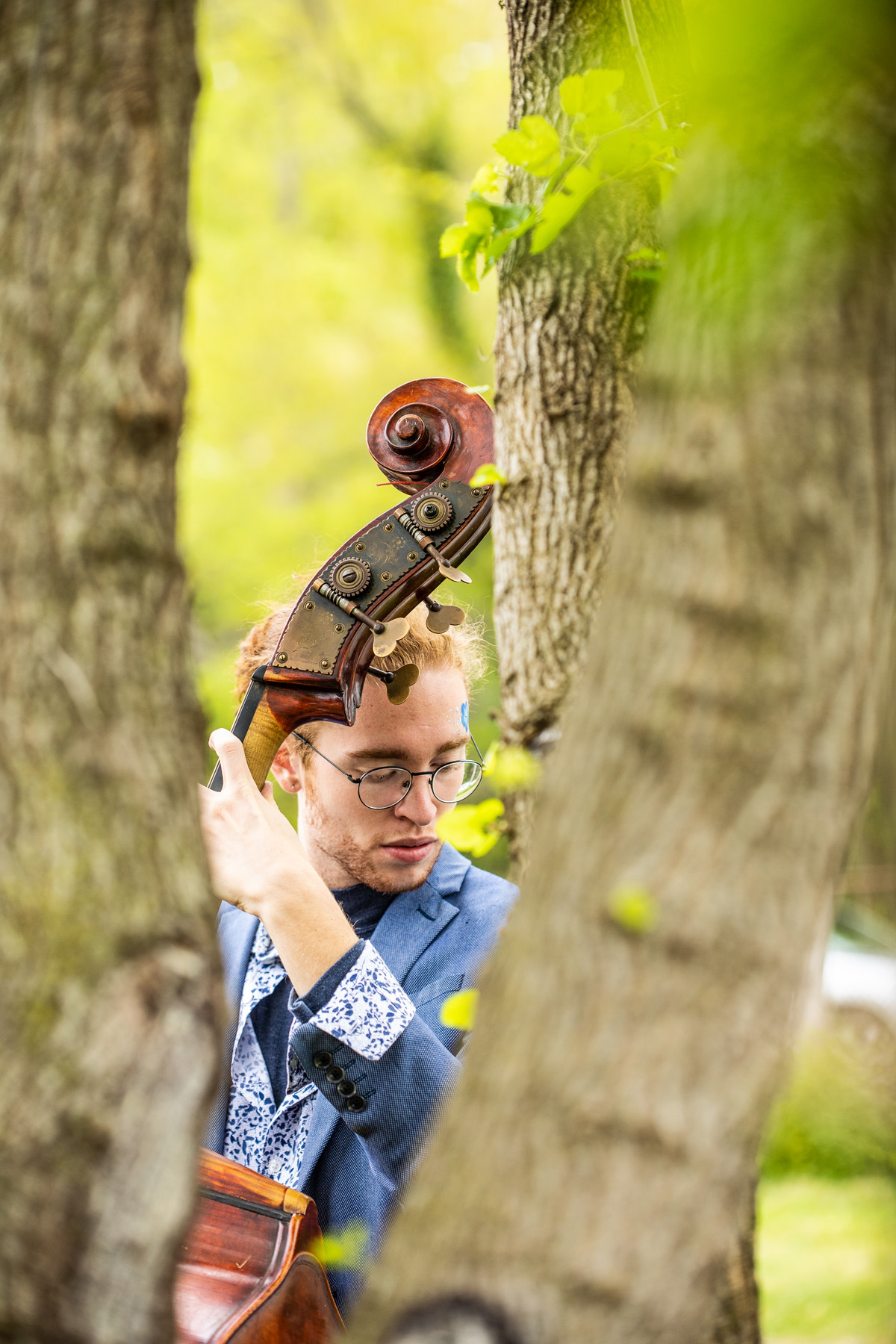 A jazz trio assembled by noted bassist Neal Perrine accompanied the event.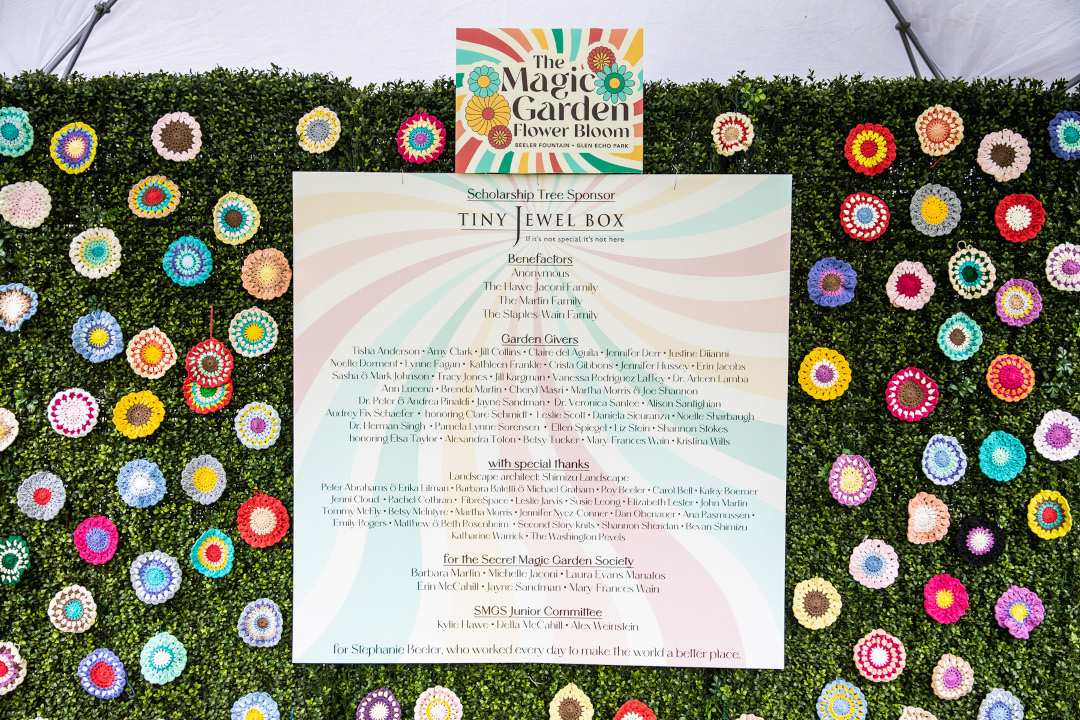 The donor wall was filled with flowers made for each donor by the event committee.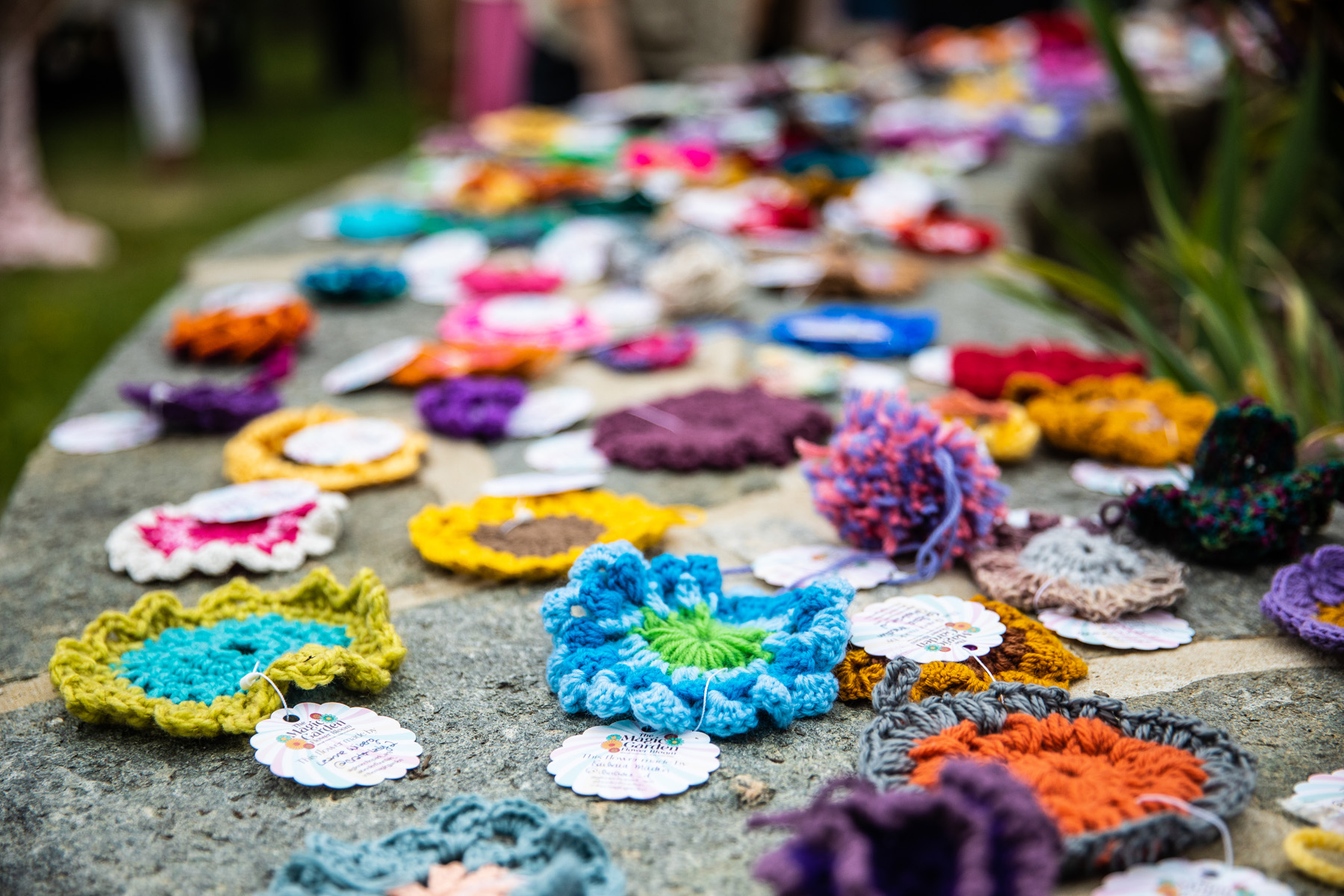 Flowers from the Magic Garden Flower Bloom
Items from the silent auction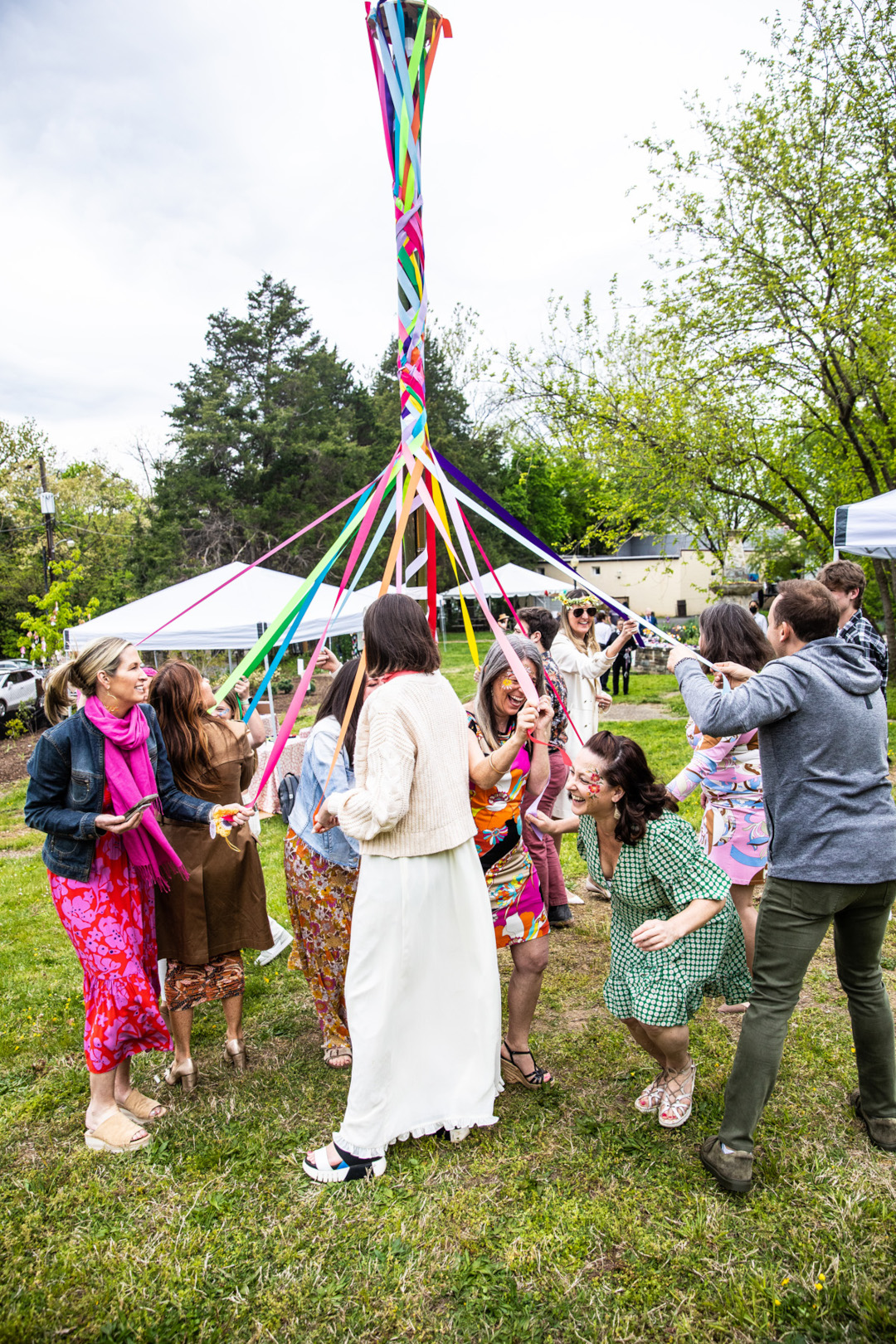 The Maypole was created by sculptor Bart Hawe.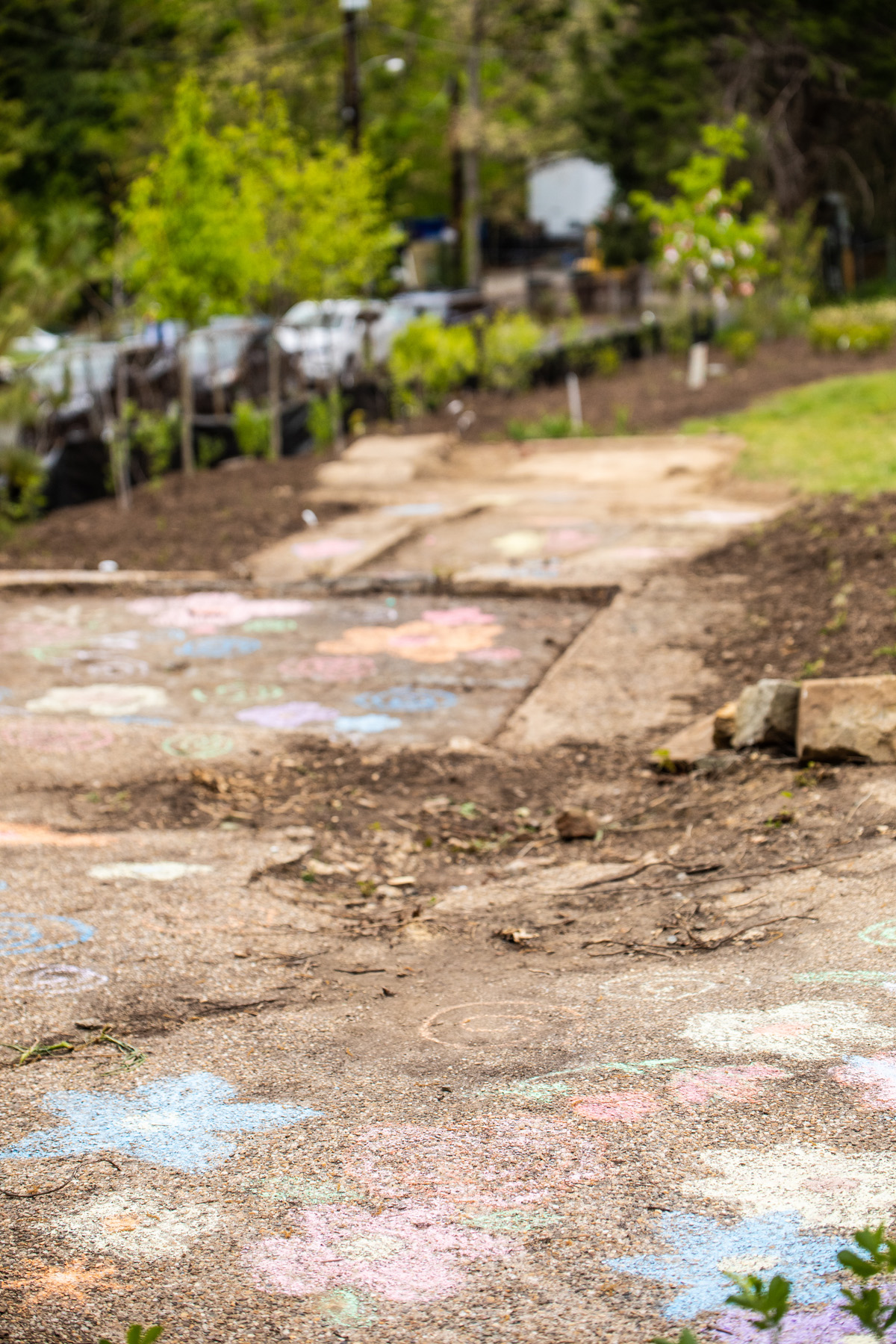 Two holes from the original miniature golf course were excavated as part of the garden plans, and then were covered in chalk flowers for the event.
Have a garden you'd like to share?
Have photos to share? We'd love to see your garden, a particular collection of plants you love, or a wonderful garden you had the chance to visit!
To submit, send 5-10 photos to [email protected] along with some information about the plants in the pictures and where you took the photos. We'd love to hear where you are located, how long you've been gardening, successes you are proud of, failures you learned from, hopes for the future, favorite plants, or funny stories from your garden.
Have a mobile phone? Tag your photos on Facebook, Instagram or Twitter with #FineGardening!
Do you receive the GPOD by email yet? Sign up here.