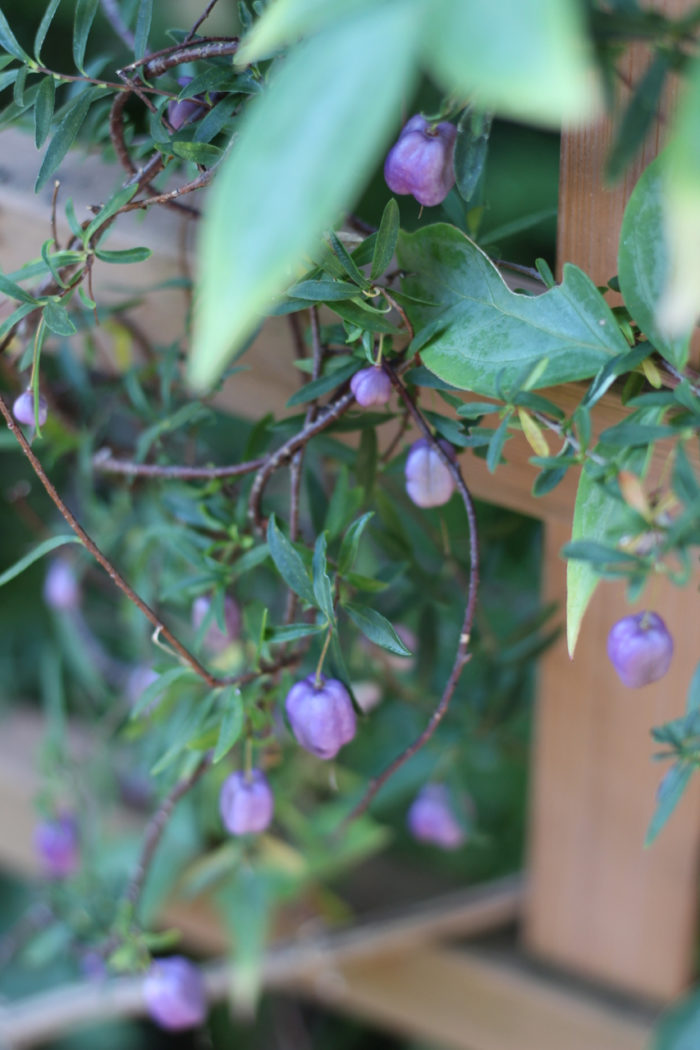 Today's photos come from Kate McMillan's 50-foot by 100-foot city lot in Portland, Oregon.
Gardening on a small city lot is definitely challenging when it comes to privacy and how to fit all that you want into a limited space. Here's my strategy:
I planted for privacy and structure first. Before I got into the (often more interesting and beautiful) details, I established the privacy screens we wanted with trees and large shrubs. To get the variety I wanted, rather than a continuous hedge of one plant, I used various, primarily evergreen, columnar plants along the fence line, which act as a wonderful backdrop for the plantings in front.
I made sure to include various gathering areas. Even though my back garden is small, it has spaces for dining with friends and lounging in the shade. Dividing up the small space has made it feel bigger and more functional for our needs.
I use ground cover and color to unite all my plantings, even though I split the garden into distinct areas. Doing this also lets me grow lots of different plants without everything feeling too jumbled, because there's a continuous through-line of things like glaucous and purple foliage. I don't want to be limited to a smaller palette of plants (despite having a smaller garden), because I love plants too much!
I garden in the front for my community. Despite adding privacy in the back and along the sides of the house, I kept things low and inviting in the front garden, and I regularly connect with the neighbors while I'm out there gardening. I feel like this contribution to the neighborhood, and a better relationship with my neighbors, makes my city garden (and my home) more enjoyable for me, too.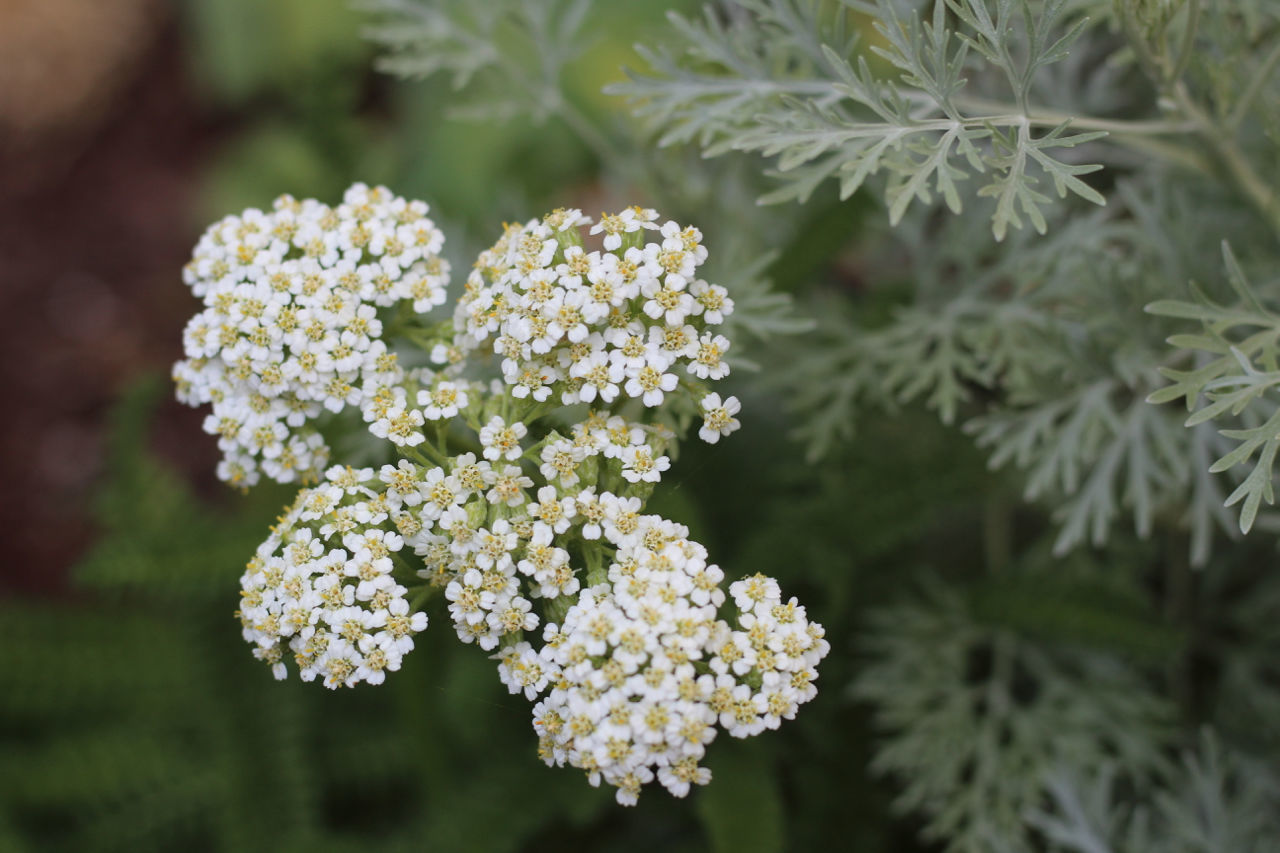 I like Sonoma Coast yarrow (Achillea millefolium 'Sonoma Coast', Zones 3–9) because it's relatively compact for my smaller garden, along with silver foliage from Artemisia 'Powis Castle' (Zones 4–9).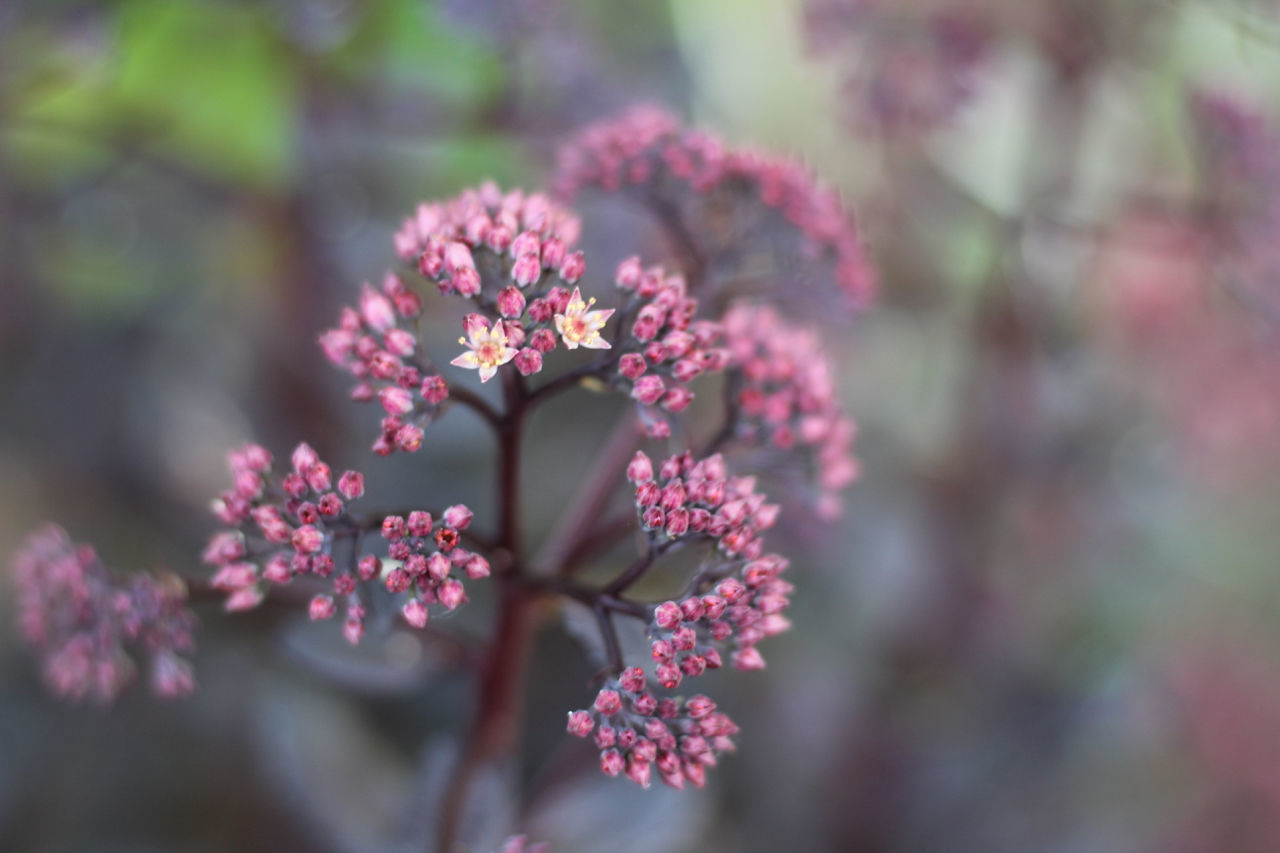 This Sedum 'Touchdown Teak' (Zones 4–10) is just beginning to open its flowers.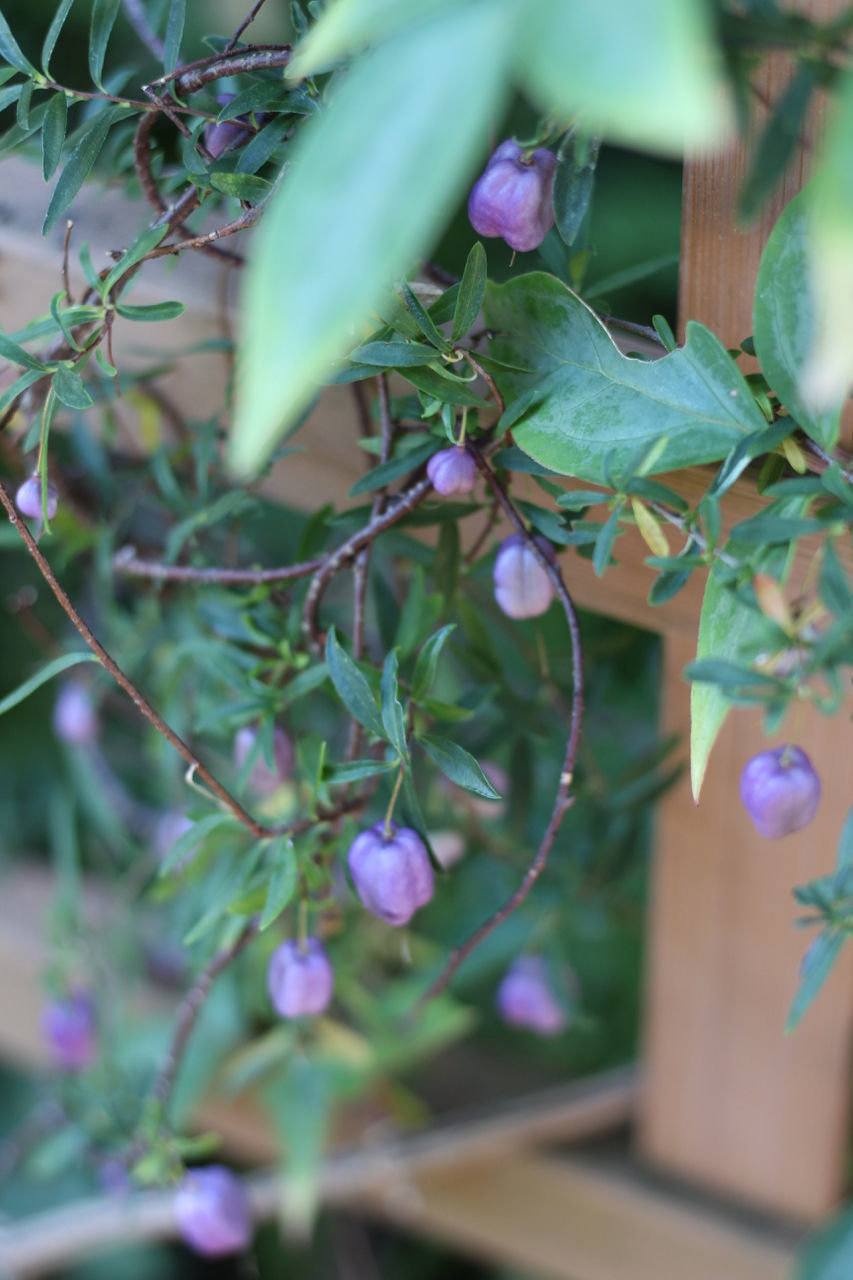 Purple apple-berry (Billardiera longiflora, Zones 8–9) with purple fruits shares a trellis with Clematis fasciculiflora (Zones 7–9), which flowers in winter.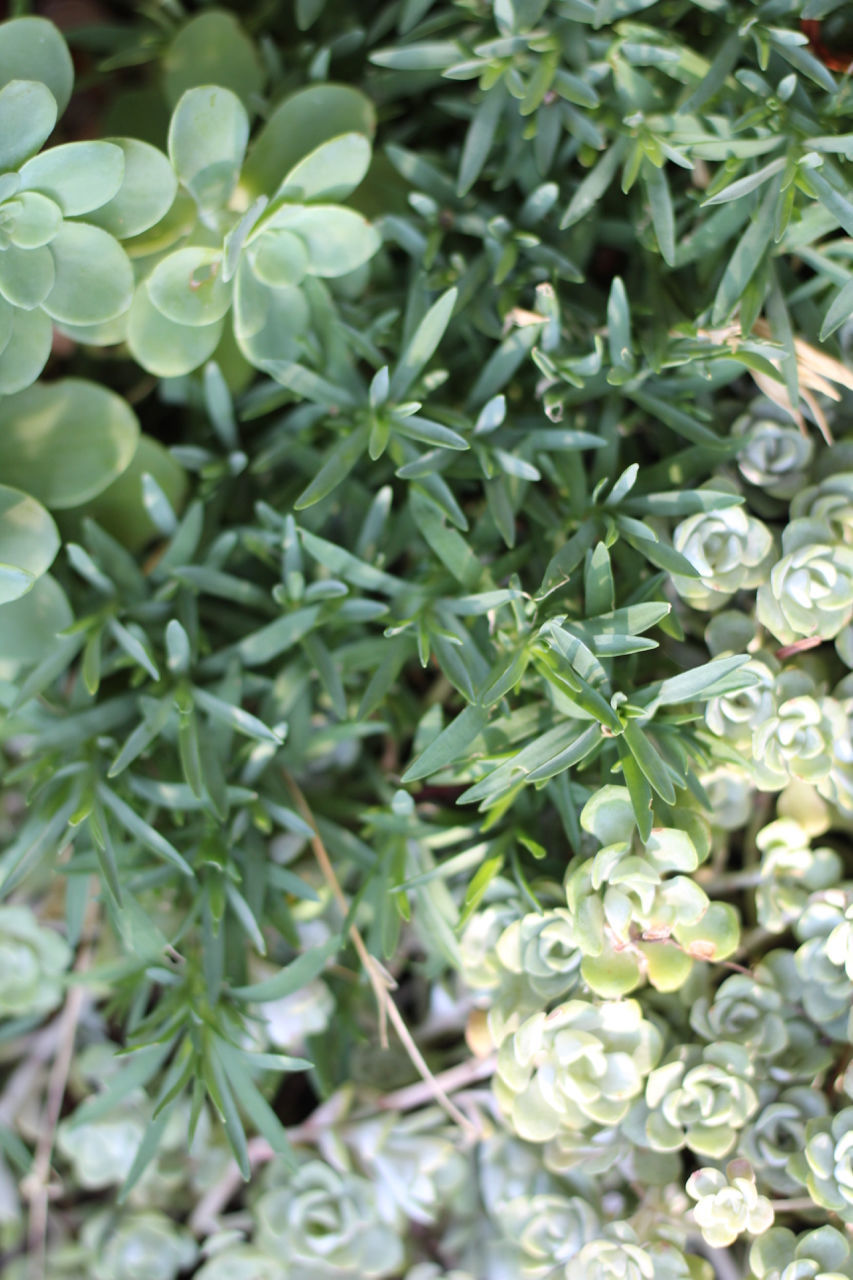 Palmer's sedum (Sedum palmeri, Zones 8–10) with 'Tiny Rubies' dianthus (Dianthus gratianopolitanus 'Tiny Rubies', Zones 3–9) and 'Cape Blanco' stonecrop (Sedum spathulifolium 'Cape Blanco', Zones 5–9).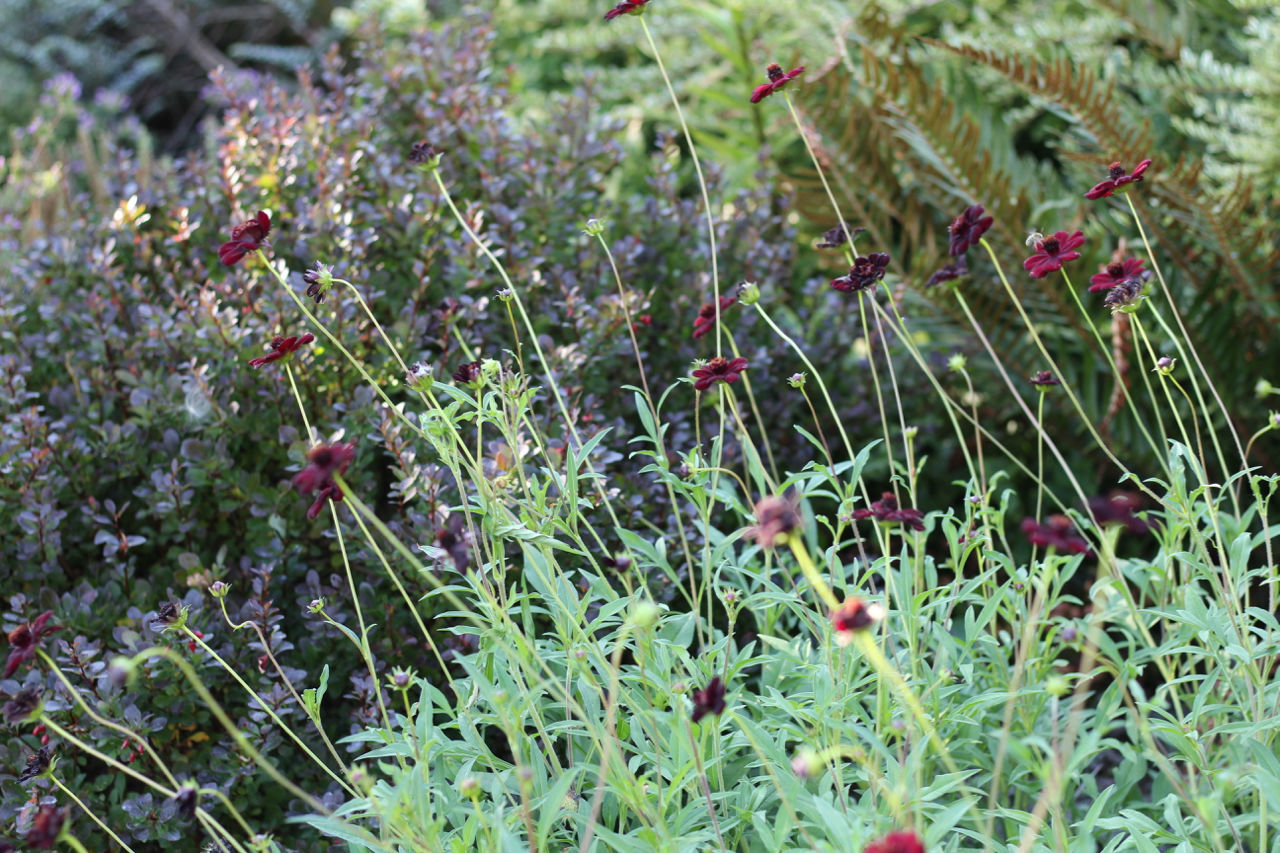 Chocolate cosmos (Cosmos atrosanguineus, Zones 8–11) with a backdrop of Japanese barberry (Berberis thunbergii 'Crimson Pygmy', Zones 5–9) and western sword fern (Polystichum munitum, Zones 5–9).
Have a garden you'd like to share?
Have photos to share? We'd love to see your garden, a particular collection of plants you love, or a wonderful garden you had the chance to visit!
To submit, send 5-10 photos to [email protected] along with some information about the plants in the pictures and where you took the photos. We'd love to hear where you are located, how long you've been gardening, successes you are proud of, failures you learned from, hopes for the future, favorite plants, or funny stories from your garden.
If you want to send photos in separate emails to the GPOD email box that is just fine.
Have a mobile phone? Tag your photos on Facebook, Instagram or Twitter with #FineGardening!
You don't have to be a professional garden photographer – check out our garden photography tips!
Do you receive the GPOD by email yet? Sign up here.