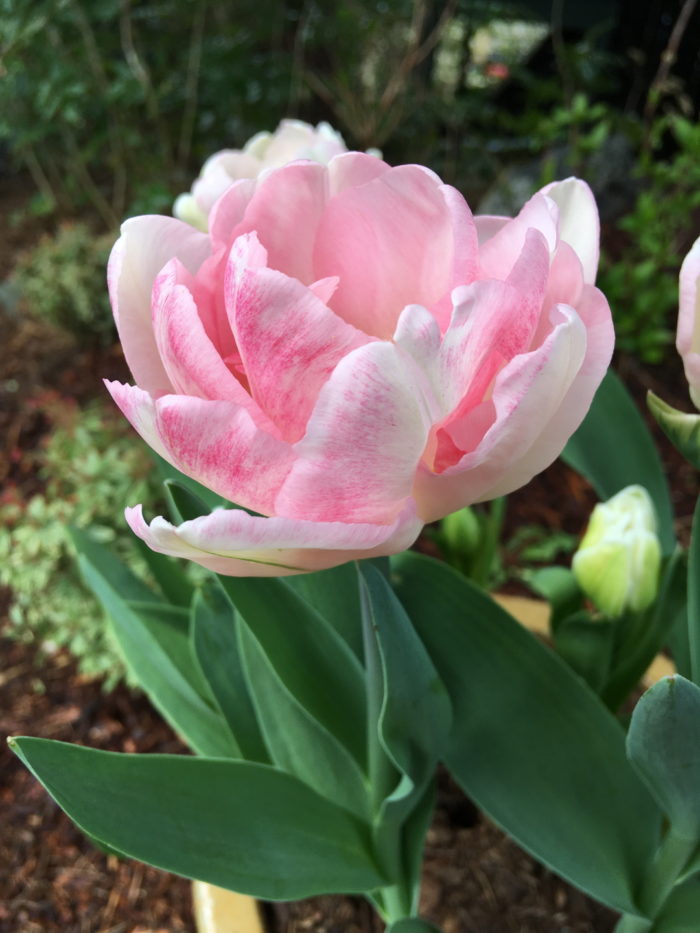 Welcome to Melina Mantey's garden.
Color has always been a priority in my garden. The brighter and more diverse, the better. When I first started out, I was aware there were certain trains of thought on color palettes and patterns, but I didn't care. I just wanted to look out my window and see a riot of color. Now that I have been around the block a bit, I know this approach is called a cottage garden. I was thrilled to discover these, and I have spent the past few years painting my garden in splashes of color and turning it into my own version of an English countryside garden. I'm pretty lucky living in the Pacific Northwest, because there isn't much that doesn't grow here. I've been able to experiment until my heart's content (OK, well, a gardener's heart is rarely totally content) and learn what does and doesn't work in my yard purely by trial and error.
I didn't come into this with a lot of experience. It started off pretty slow in fact, with mostly pots and maybe a few annuals in the ground (oh, and hydrangeas, because—of course!). However, it slowly grew over time, and before I knew it, I was on a first-name basis with my local nursery. This past year or so, my garden has really taken shape, as a difficult day often ends with a stop at a nursery or a tour around my garden. There are always new ideas to cultivate, plan, and execute; and as it is with many people out there, gardening has been a therapy for me. It has helped me cope and even work through aspects of PTSD, which makes me thankful every day that my plants and I have found each other. When I first started out, it was because I just wanted to see something beautiful when I looked out the window, but now I feel that same beauty within myself. It's amazing what a beautiful plant and a plot of dirt can do for the mind, body (ouch), and soul.
As for what you can find in my garden besides just bright colors and random pairings, there are a few "go-to's" I have when it comes to plant shopping. I can rarely resist a colorful heuchera, and I have so many different types of sedum in my garden I have lost count. I like anything that is going to give me color and shape year-round, especially in the gloomy months. Heather is also a great one for that. As for more seasonal options, roses, lavender, hydrangeas, and salvia are always great long bloomers that keep the pollinators coming.
Hellebores (Helleborus sp., Zones 4–9) make a long-lasting display, even after the flowers have faded to green.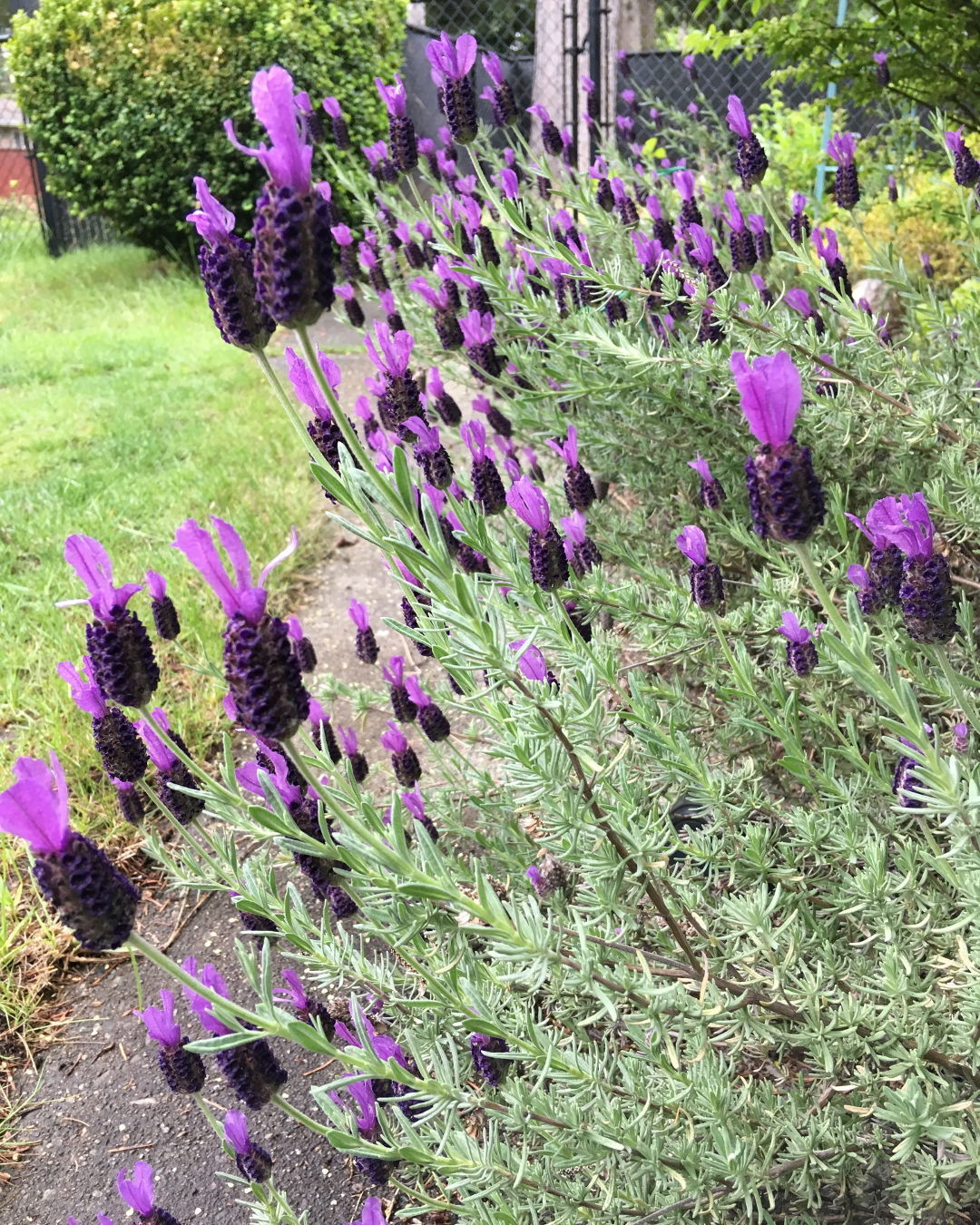 Spanish lavender (Lavendula stoechas, Zones 7–10) is long blooming, with fragrant, purple flowers.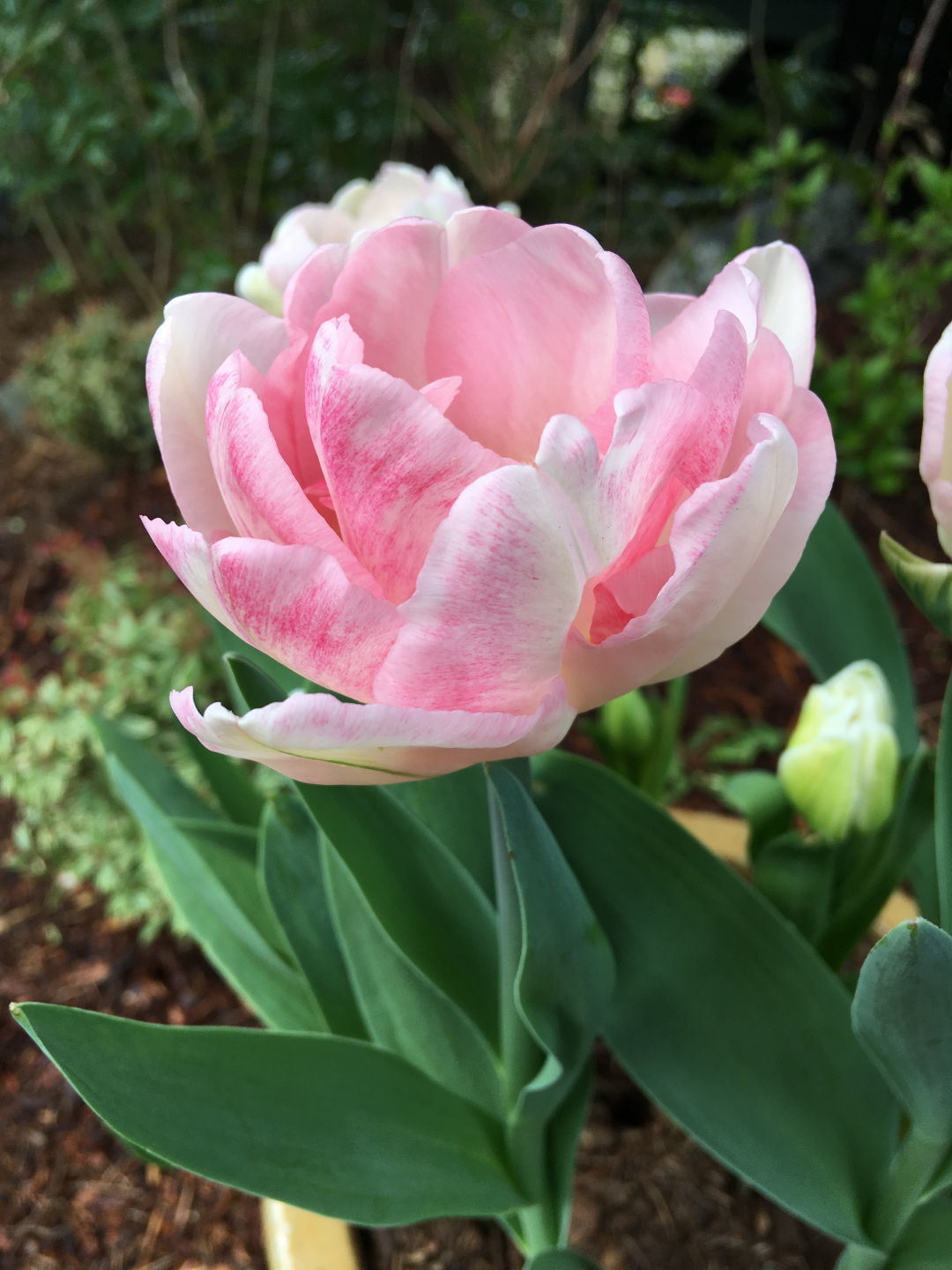 Double-flowered tulips add an extra dose of drama to the spring garden.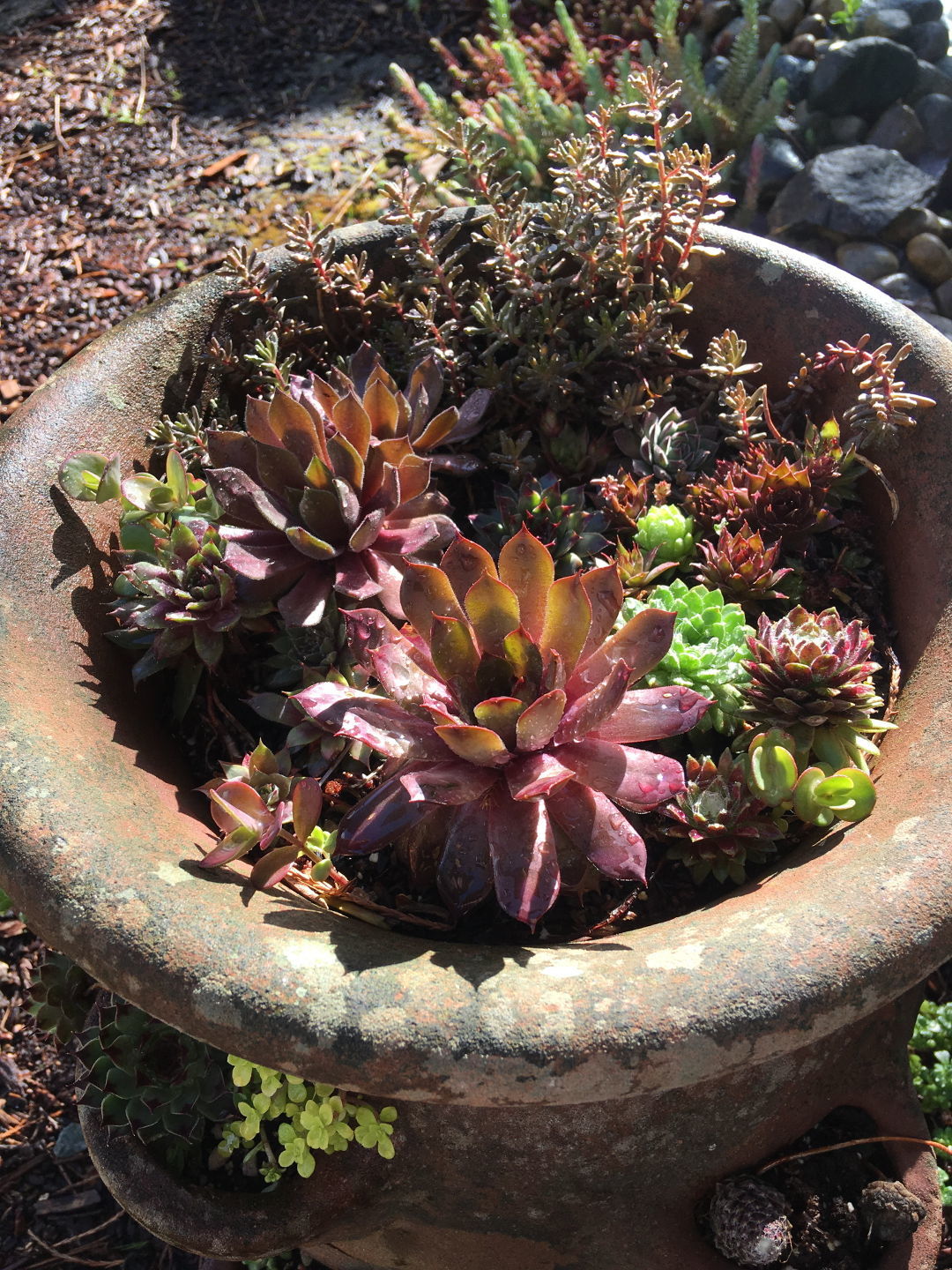 Hen-and-chicks (Sempervivium sp., Zones 3–8) make a beautiful container that will still look good even if your forget to water.
Color in the garden can come from foliage too.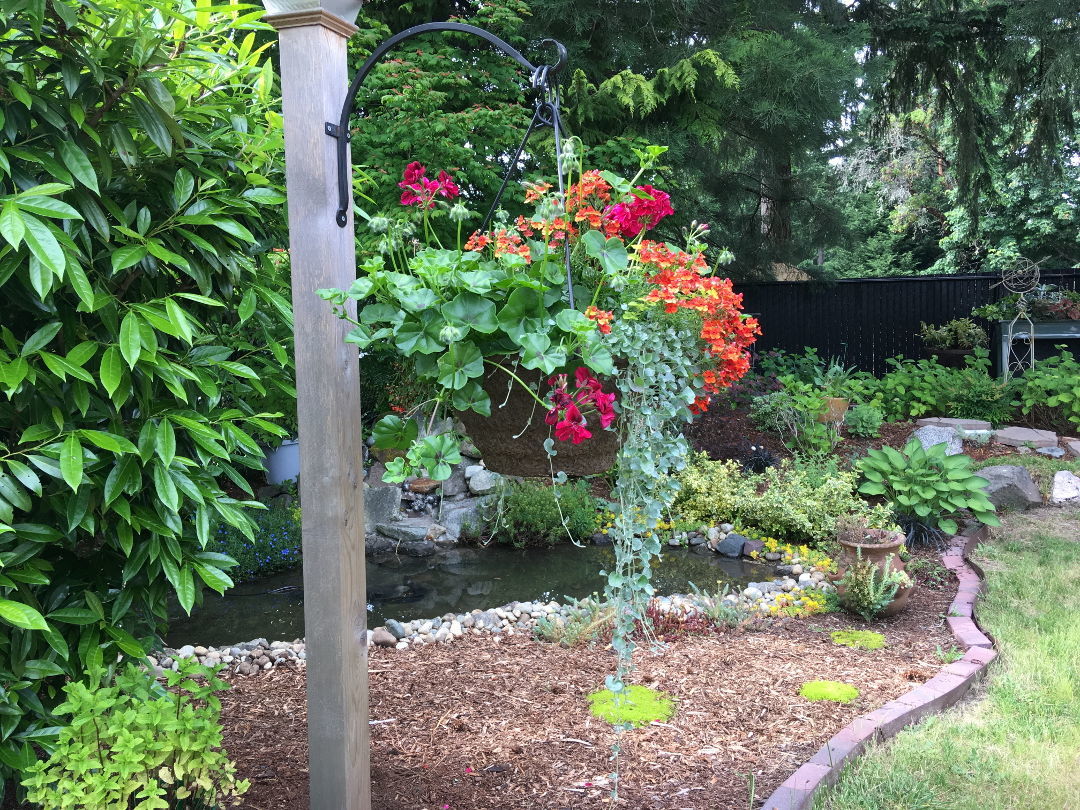 Bright annuals bring a splash of intense color.
An assortment of plants with gold foliage can brighten up even the gloomiest of days.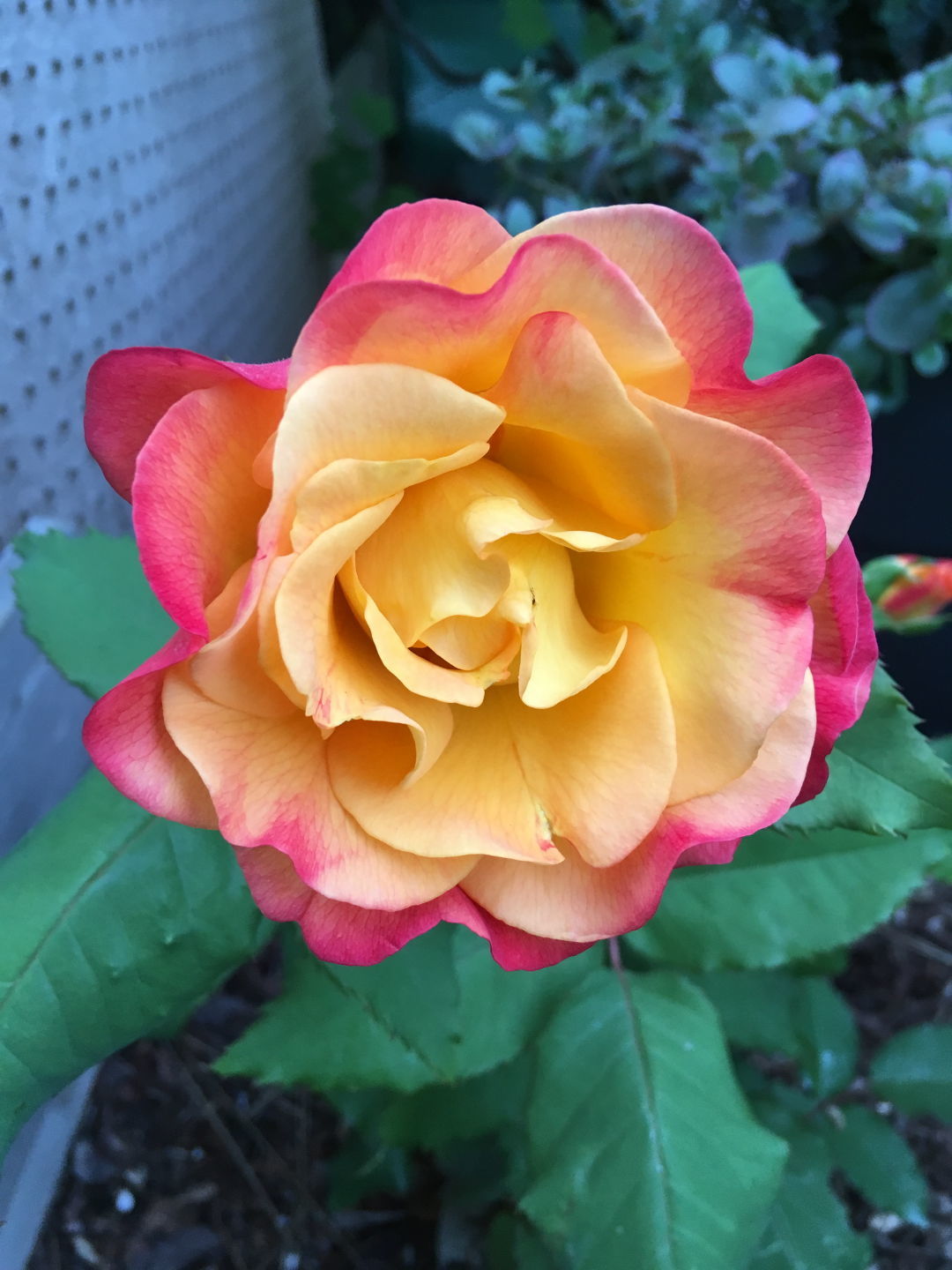 What would a cottage garden be without roses?
Have a garden you'd like to share?
Have photos to share? We'd love to see your garden, a particular collection of plants you love, or a wonderful garden you had the chance to visit!
To submit, send 5-10 photos to [email protected] along with some information about the plants in the pictures and where you took the photos. We'd love to hear where you are located, how long you've been gardening, successes you are proud of, failures you learned from, hopes for the future, favorite plants, or funny stories from your garden.
If you want to send photos in separate emails to the GPOD email box that is just fine.
Have a mobile phone? Tag your photos on Facebook, Instagram or Twitter with #FineGardening!
You don't have to be a professional garden photographer – check out our garden photography tips!
Do you receive the GPOD by email yet? Sign up here.