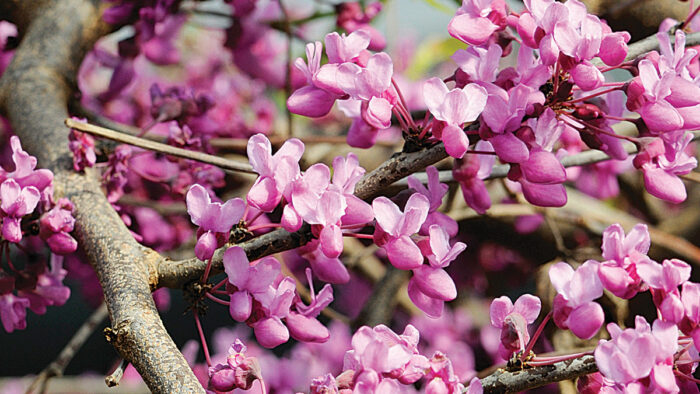 In Jason Reeves' article Plants That Bloom in Late Winter or Early Spring, he discusses how plants that bloom during the coldest time of the year, often go underappreciated:
"Some of these plants are common but often overlooked at nurseries because they are not in bloom when most people are shopping for plants in late spring or early summer. Others are more obscure and will take some searching to find. But each one of these early bloomers will bring life to garden beds at a time of year when it is most appreciated."
If you think your late winter and early spring garden can only enjoy the interest of evergreens, colorful twigs, and interesting bark, think again. Find late-winter and early-spring bloomers for the Southern Plains below. And find even more early risers in Jason's article.
---
1. 'Traveller' Texas redbud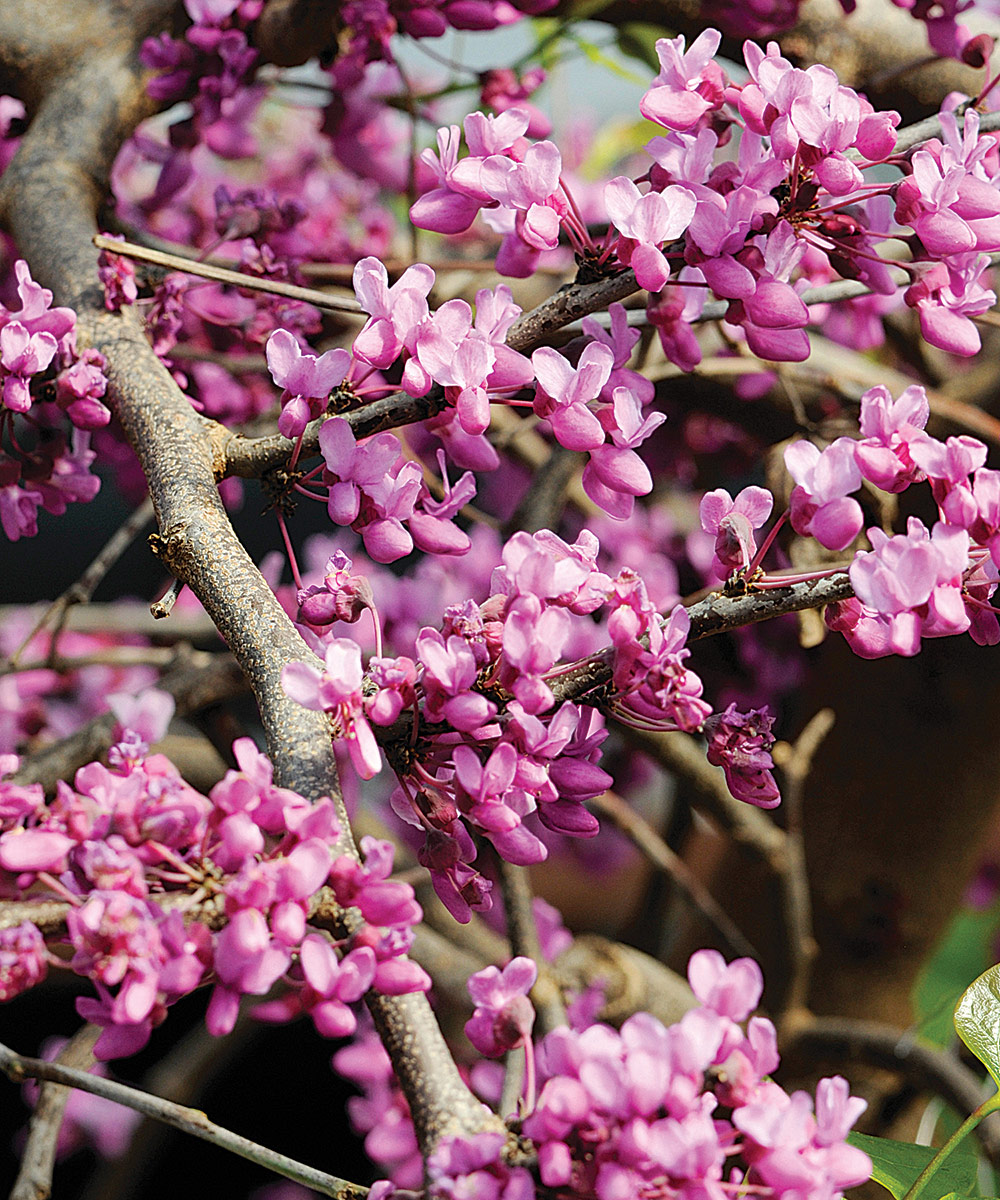 Name: Cercis canadensis var. texensis 'Traveller'
Zones: 6–8
Size: 3 to 6 feet tall and up to 12 feet wide
Conditions: Full sun to partial shade; average, well-drained soil
Native range: Texas, Oklahoma, northern Mexico
The eye-catching, bright pink flower clusters of this tree are a true sign that spring is here. They are borne on the trunk and branches early, before the leaves even emerge. A small deciduous tree with a rounded, weeping habit, 'Traveller' Texas redbud is an ideal candidate for a small space. This nativar has the same heart-shaped leaves and bright magenta flowers of the straight species, but it also has a distinctive, broad, spreading crown and branches that radiate out and down to give it a weeping shape. The leaves are glossy, opening with a reddish tinge, then transitioning through the year to green and in fall to orange and yellow tones. This tree is not as cold resistant as eastern redbuds (C. canadensis), so in cooler zones it may benefit from a protected location.
2. Primrose jasmine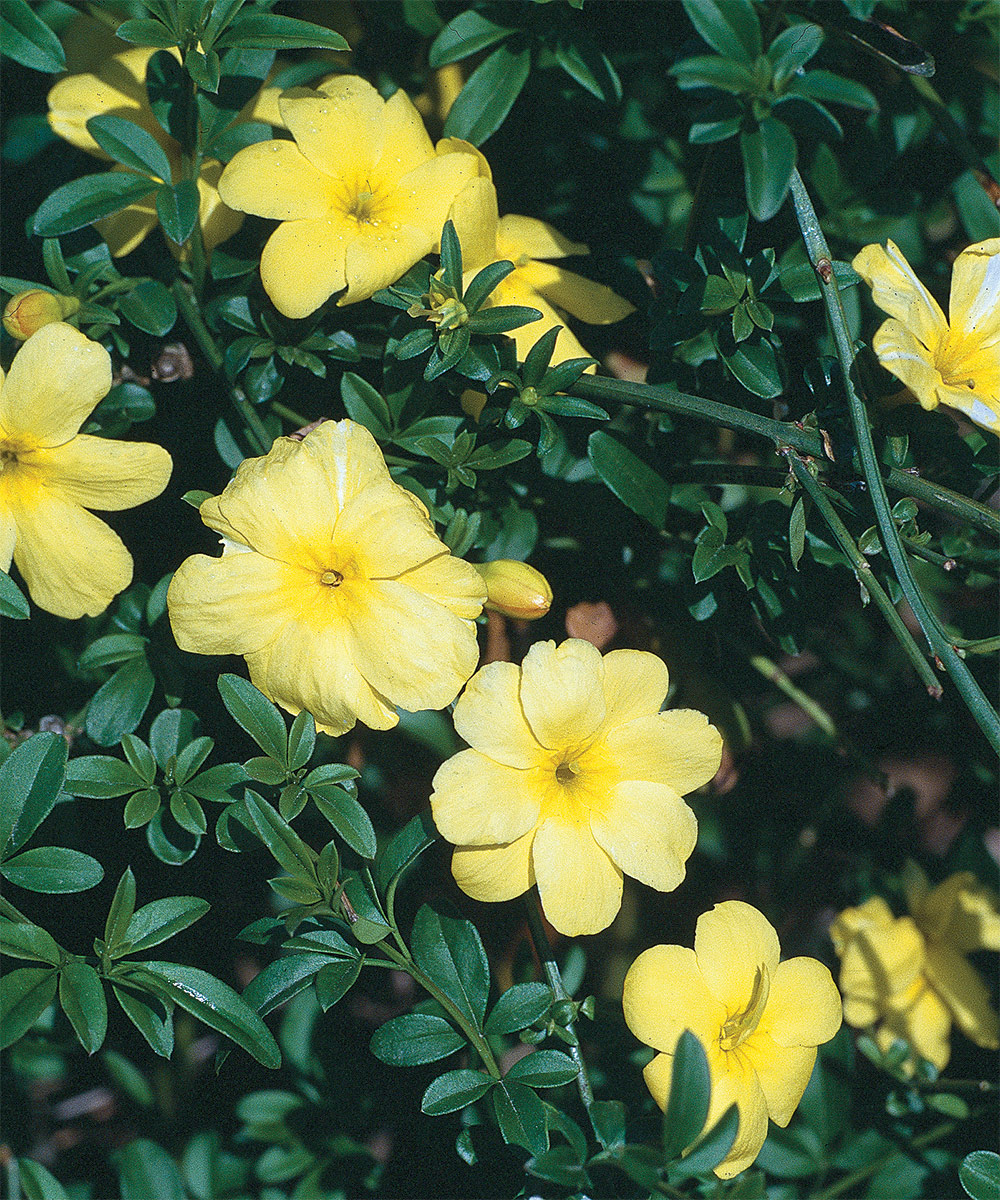 Zones: 8–10
Size: 6 to 7 feet tall and 6 to 8 feet wide
Conditions: Full sun to partial shade; tolerates a wide range of soil types
Native range: Western China
This is a large, mounding, semi to fully evergreen shrub with long, arching branches bearing glossy green trifoliate leaves. The flowers are yellow, about 2 inches across, and fragrant, and they are borne on the previous season's growth in late winter to early spring. This tough, durable shrub needs lots of space to allow it to achieve its natural spreading shape. It's a useful evergreen for screening in dry areas frequented by deer, as they rarely browse it. Primrose jasmine is really attractive when used in mass plantings and where the branches are allowed to cascade over walls and banks. It is not prone to disease and needs minimal maintenance, though it benefits from periodic light shaping after blooming by removing older canes and any that are misshapen.
3. Mexican plum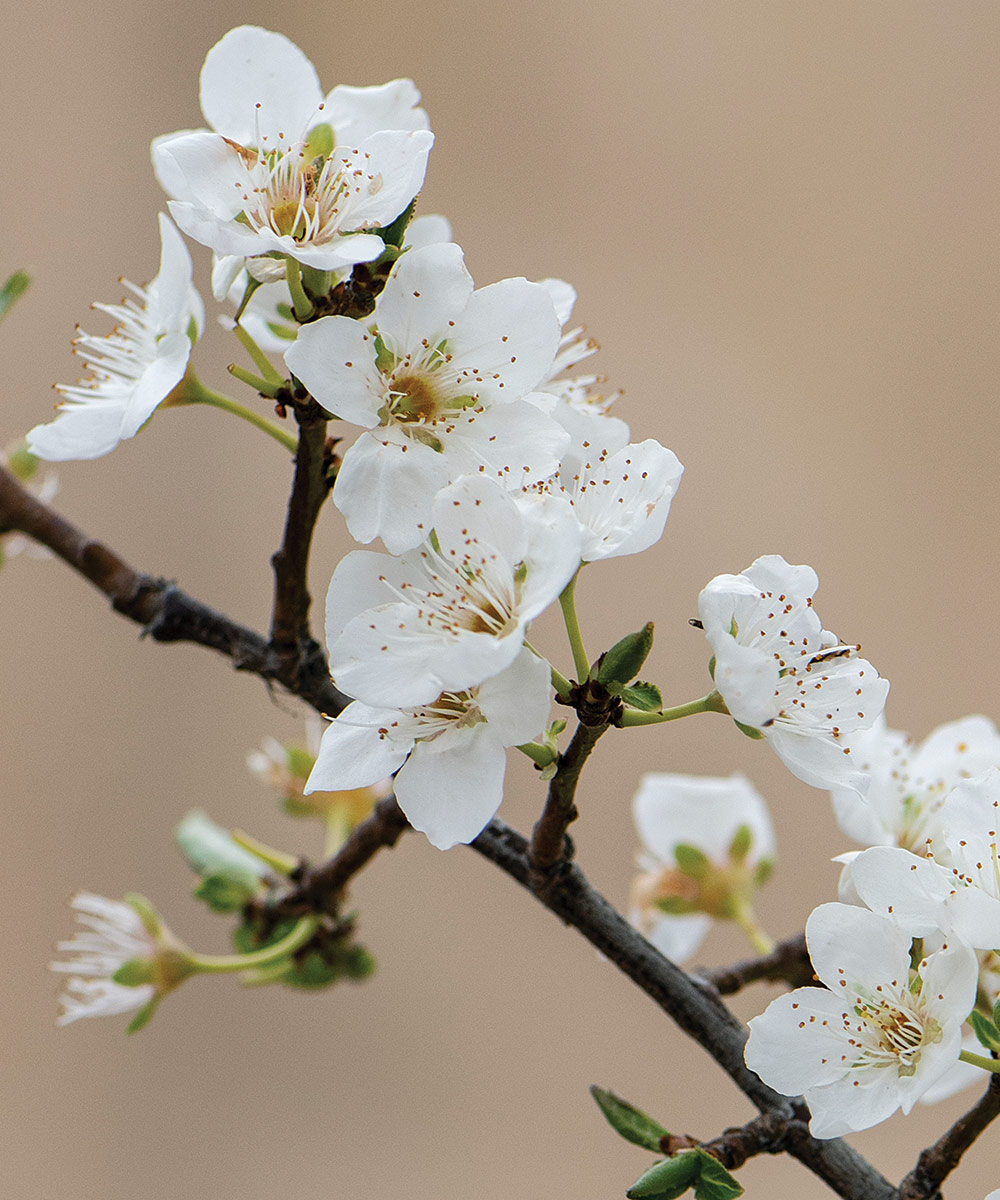 Name: Prunus mexicana
Zones: 6–8
Size: 15 to 25 feet tall and 10 feet wide
Conditions: Full sun to partial shade; dry to moist, well-drained soil
Native range: South Dakota east to Ohio and south to Alabama, Texas, and northeastern Mexico
An attractive, small, single-trunked tree with an irregularly shaped canopy, Mexican plum sports abundant, bright white, fragrant blooms about 1 inch across. These emerge in very early spring, carried on bare branches before the leaves unfurl. This plant can grow in full sun, but as an understory tree, it benefits from afternoon shade. In midsummer the edible fruit turns from yellow to purple. The plums can be eaten fresh but most often are used in jams and jellies. You'll need to compete with the local wildlife to get a harvest! Site Mexican plum carefully to avoid fruit debris on paths and patios. As the tree matures, the bark transforms from a smooth, metallic blue-gray to a rougher, furrowed appearance as it peels and develops darker striations. As a bonus, it's a host plant to the tiger swallowtail and cecropia moth.
4. Palmer's sedum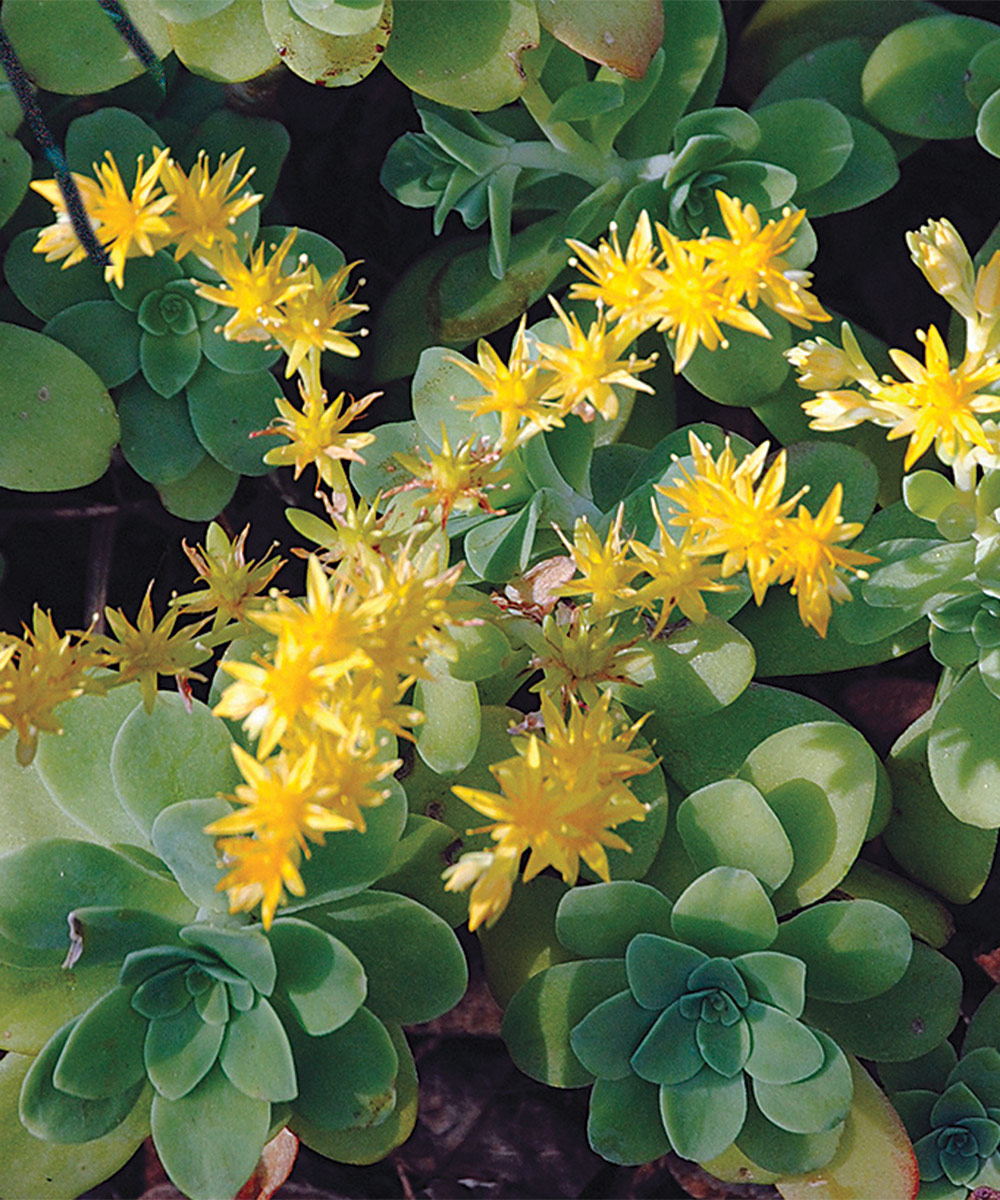 Name: Sedum palmeri
Zones: 7b–10b
Size: 5 inches tall by 12 inches wide
Conditions: Full sun to partial shade; well-drained soil
Native range: Mexico
This is a cold-hardy, evergreen, perennial succulent with pale green rosettes atop tall stems. Its leaves turn reddish pink when exposed to cold temperatures. Palmer's sedum spreads over time to form pretty clumps with arching spikes of sunny yellow blooms in late winter through early spring. This plant is a great filler for rock gardens and along paths, and it can be sheared at any time to be rejuvenated. One of the most shade tolerant of the sedums, it grows well in dappled light under tree canopies.
---
Heather Kendall is the educational director for the Natural Gardener nursery in Austin, Texas.
Photos: millettephotomedia.com