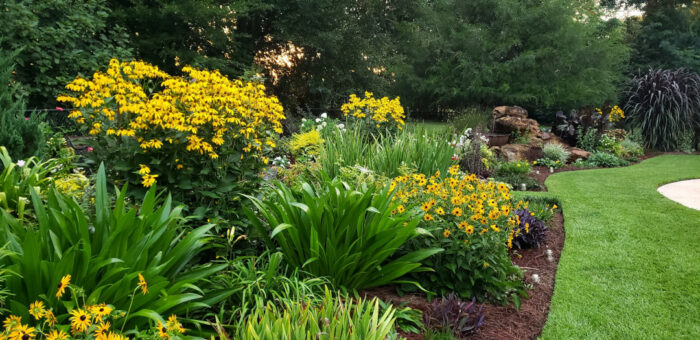 This is Julie Prince (Julie's Georgia Garden), with a few pictures from the late summer and fall garden. The pool garden was started in the summer of 2020. The front-drive garden was started in 2021. Both are still "works in progress"! Things are changing constantly as I try to give the garden more height and winter interest.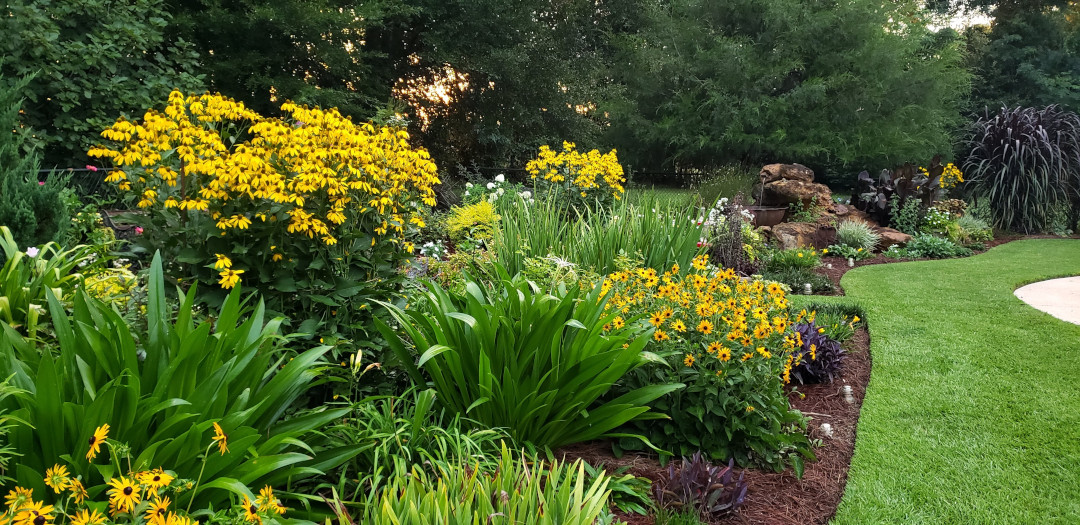 Lots of yellow is provided by giant coneflowers (Rudbeckia laciniata, Zones 3–9) and black-eyed Susans (Rudbeckia fulgida, Zones 4–9).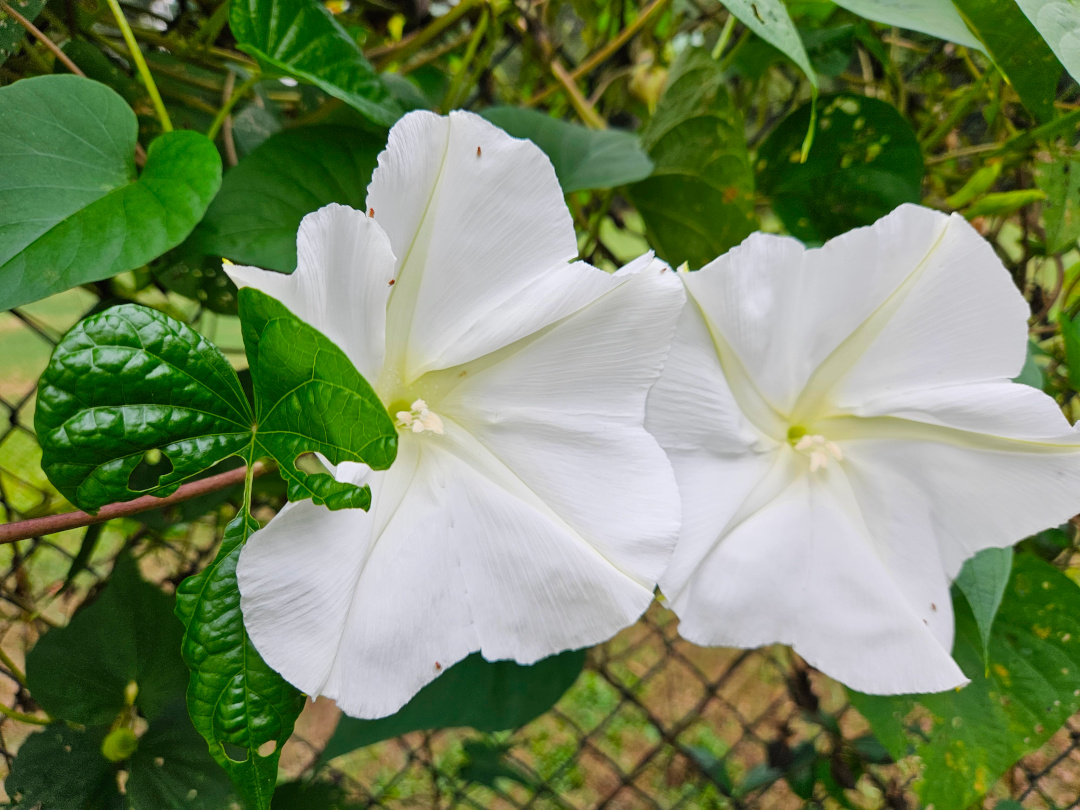 We look forward to seeing and smelling moonflower (Ipomoea alba, Zones 10–11 or as an annual) each evening.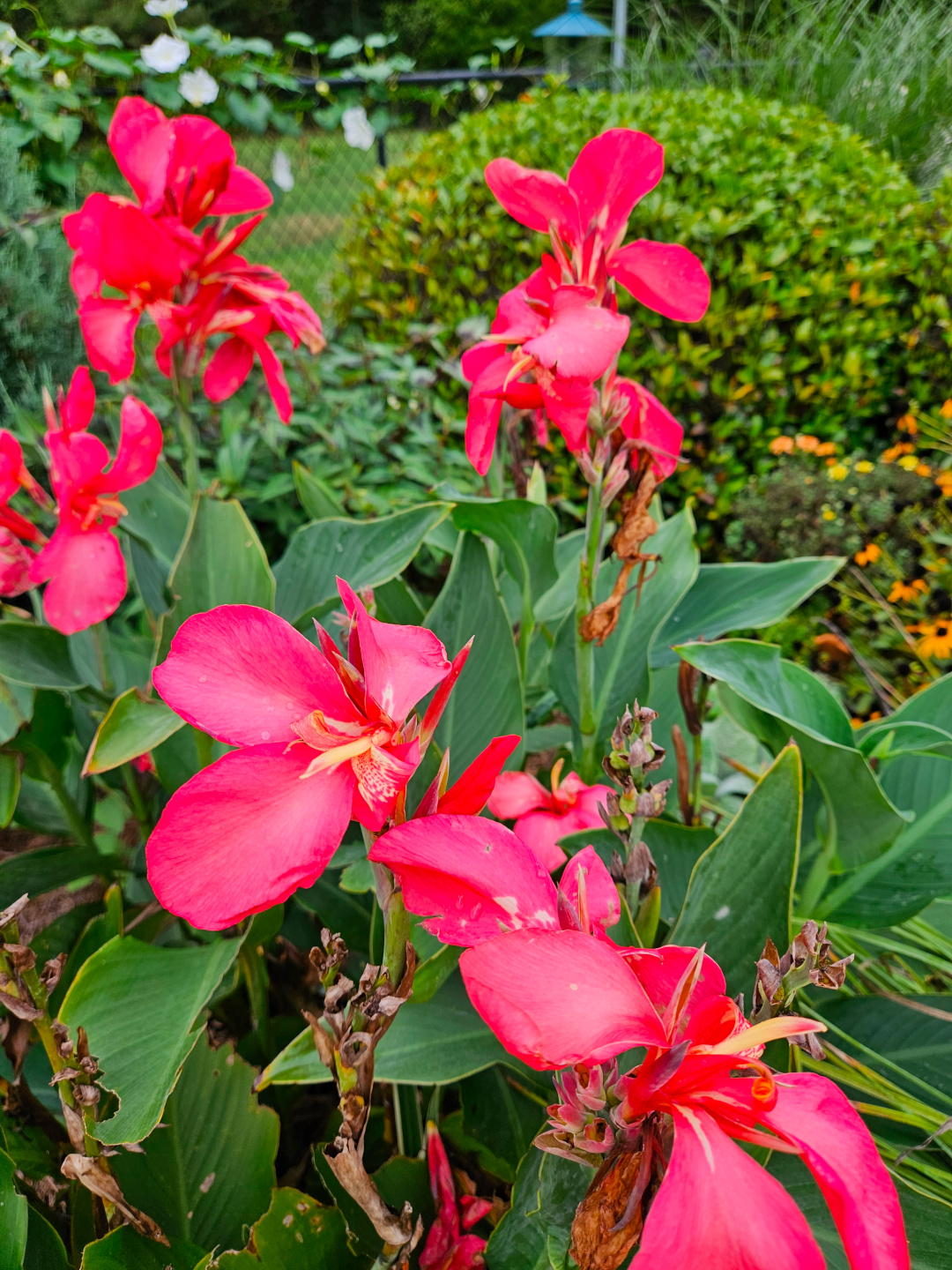 Pink canna lilies (Canna hybrid, Zones 8–11 or as tender bulbs)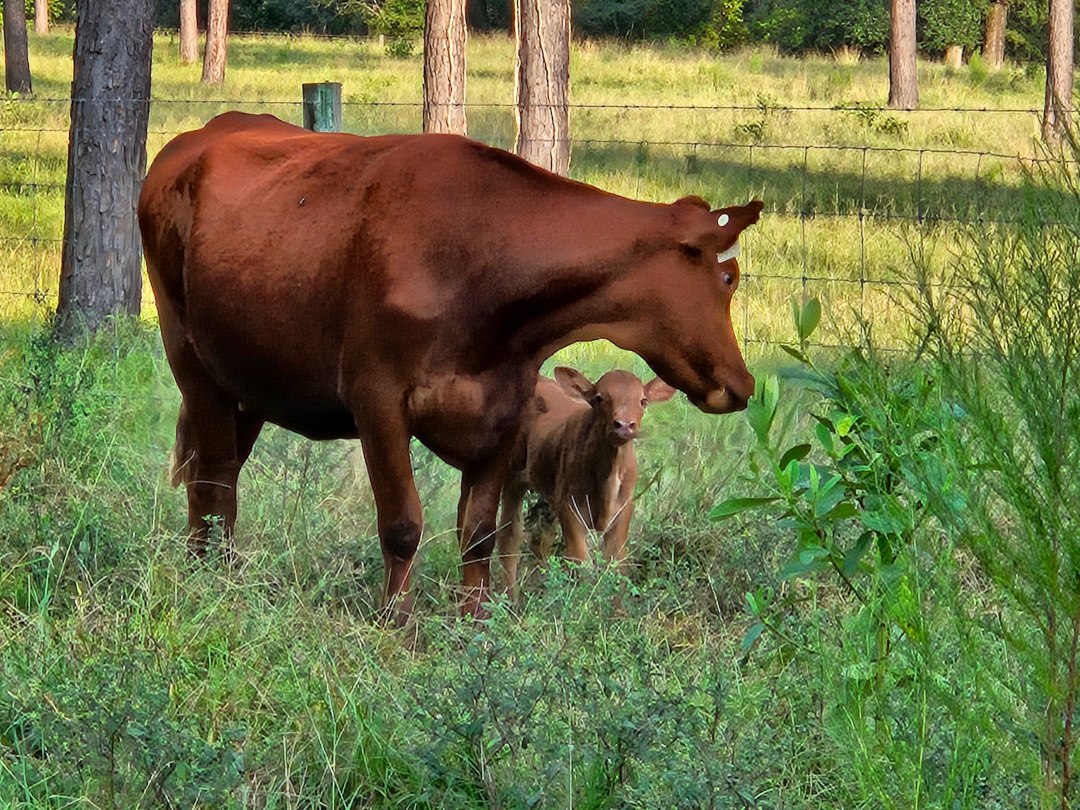 Our property is in the heart of our farm. The calves began dropping in September. There are about 60 calves on the ground now. We love taking an afternoon ride through the pastures to see the newborns and what is blooming as we go. The wildflowers have been beautiful this year despite the very dry weather that we are having.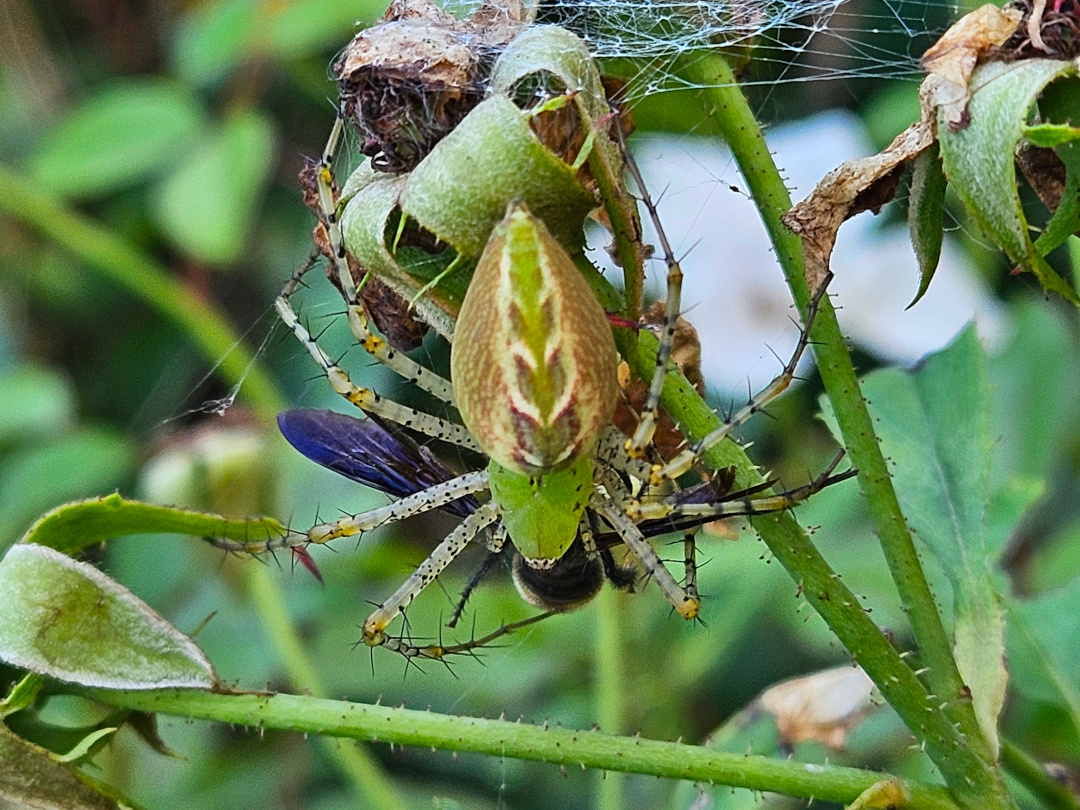 As you can see from this picture, lots of "critters" visit our garden. I was fascinated with this spider that had snagged a wasp for dinner.
'Iceberg' rose bloom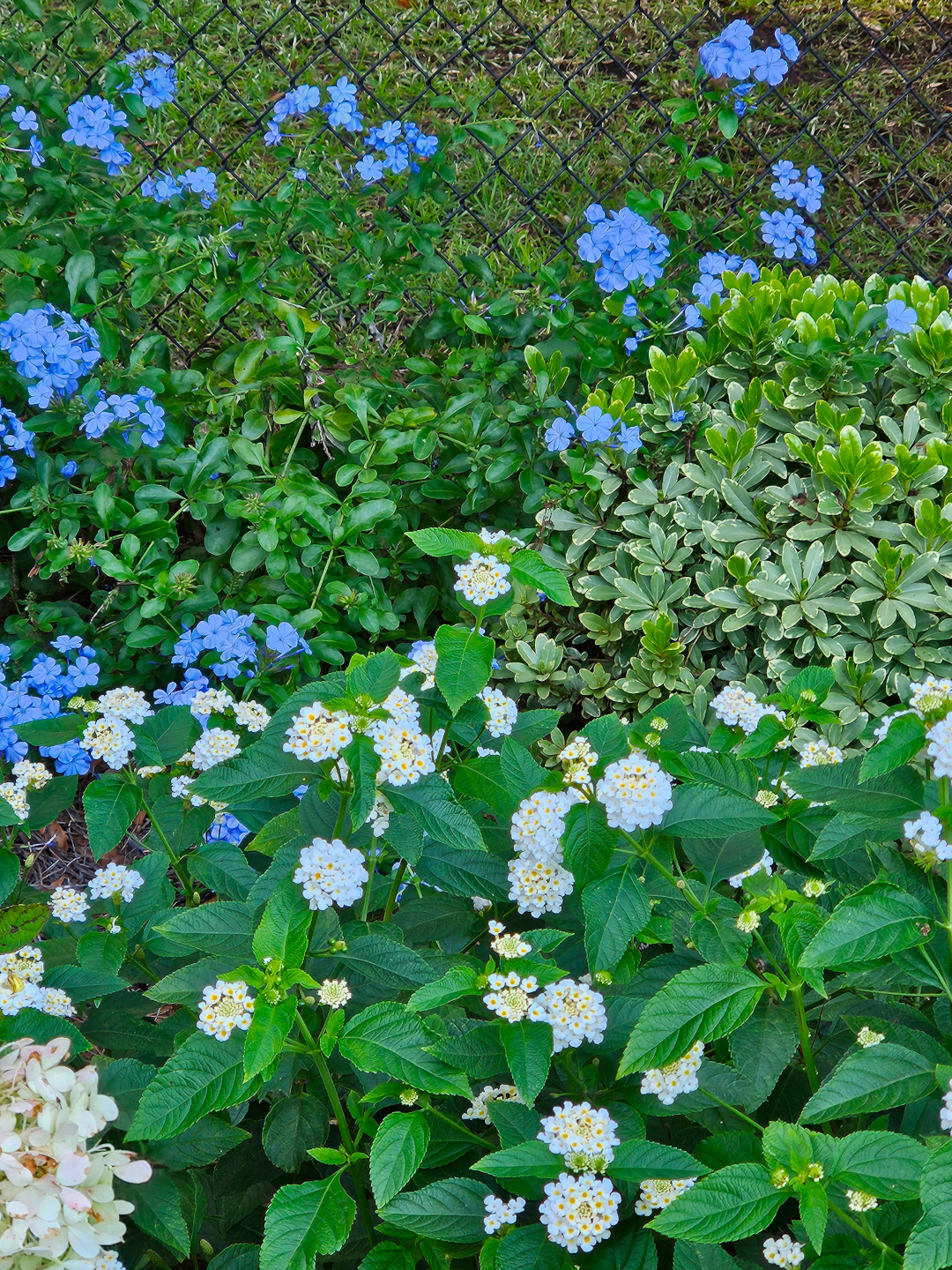 White lantana (Lantana camara, Zones 8–11 or as an annual) with blue plumbago (Plumbago auriculata, Zones 9–11 or as an annual)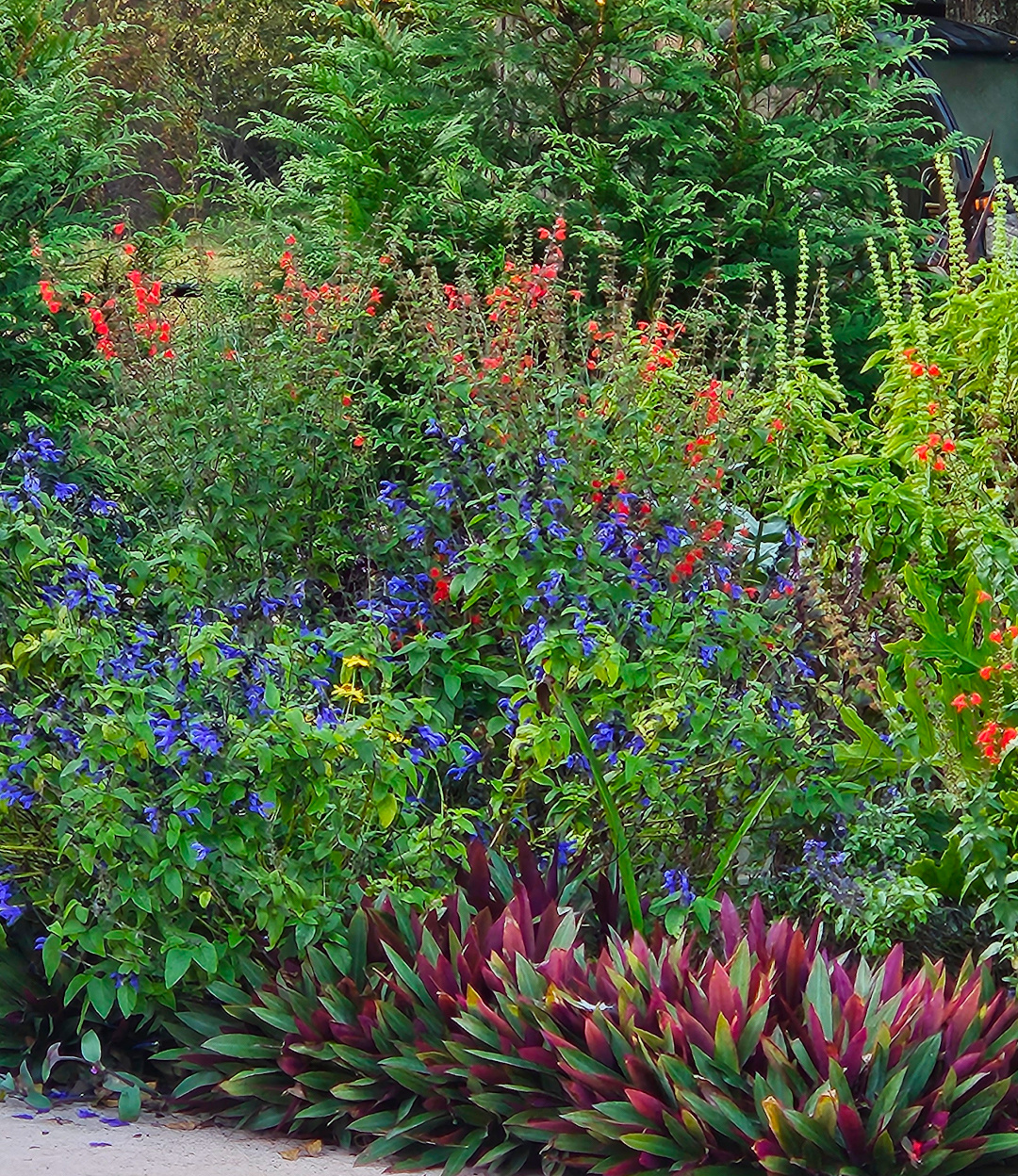 Oyster plant (Tradescantia spathacea, Zones 9–11), black and blue salvia (Salvia guaranitica 'Black and Blue', Zones 7–11 or as an annual), red salvia (Salvia coccinea, Zones 9–10 or as an annual) and sweet basil (Ocimum basilicum, Zones 10–11 or as an annual)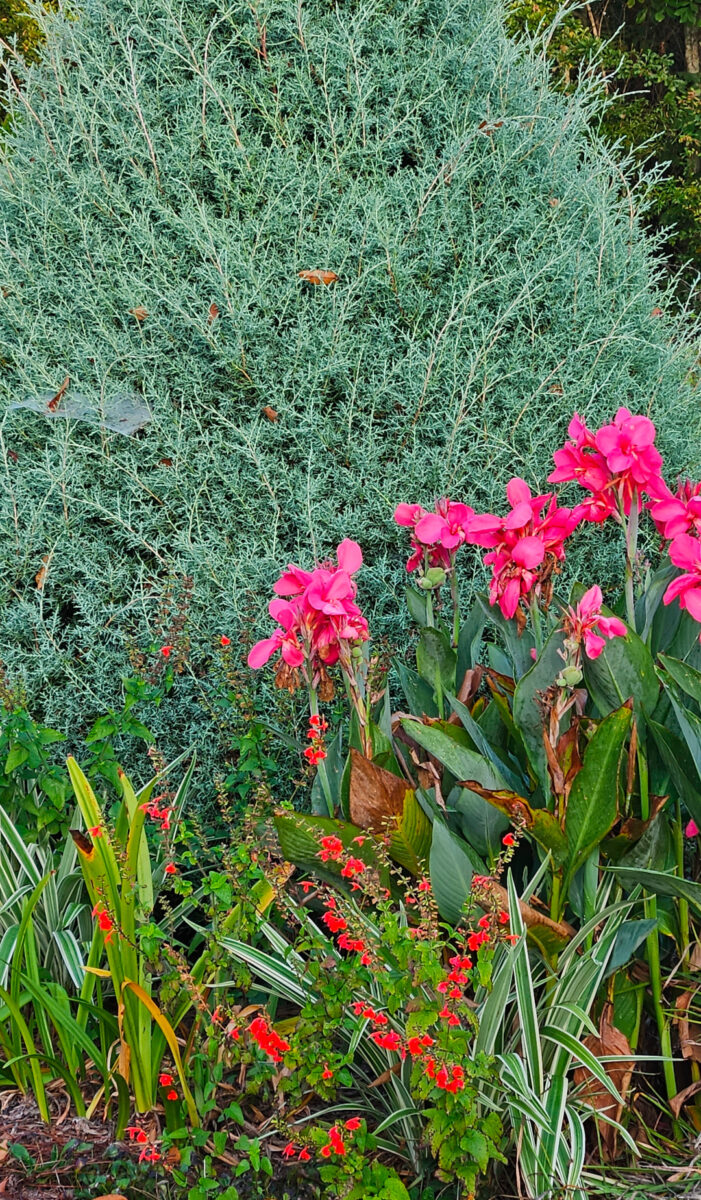 Carolina sapphire cypress (Hesperocyparis arizonica, Zones 7–11) makes a great backdrop for cannas and red salvia.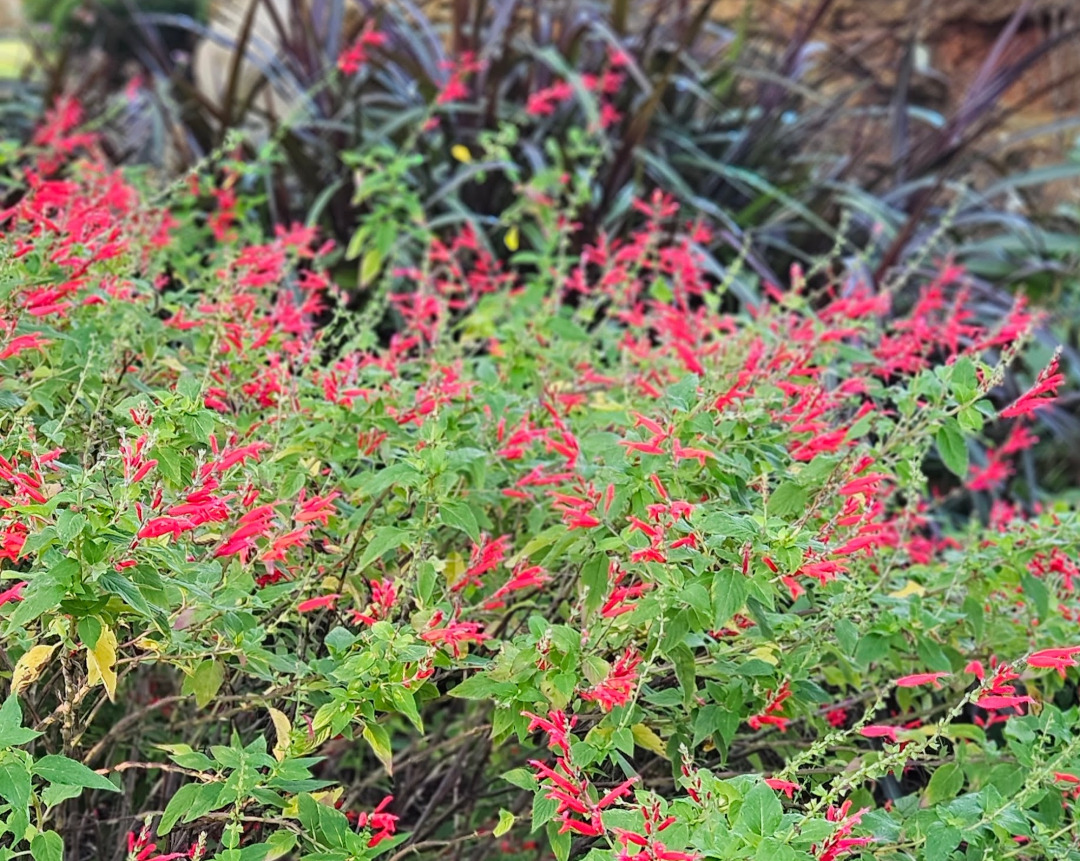 Pineapple sage (Salvia elegans, Zones 8–11 or as an annual) is popular with the many hummingbirds who visit the garden.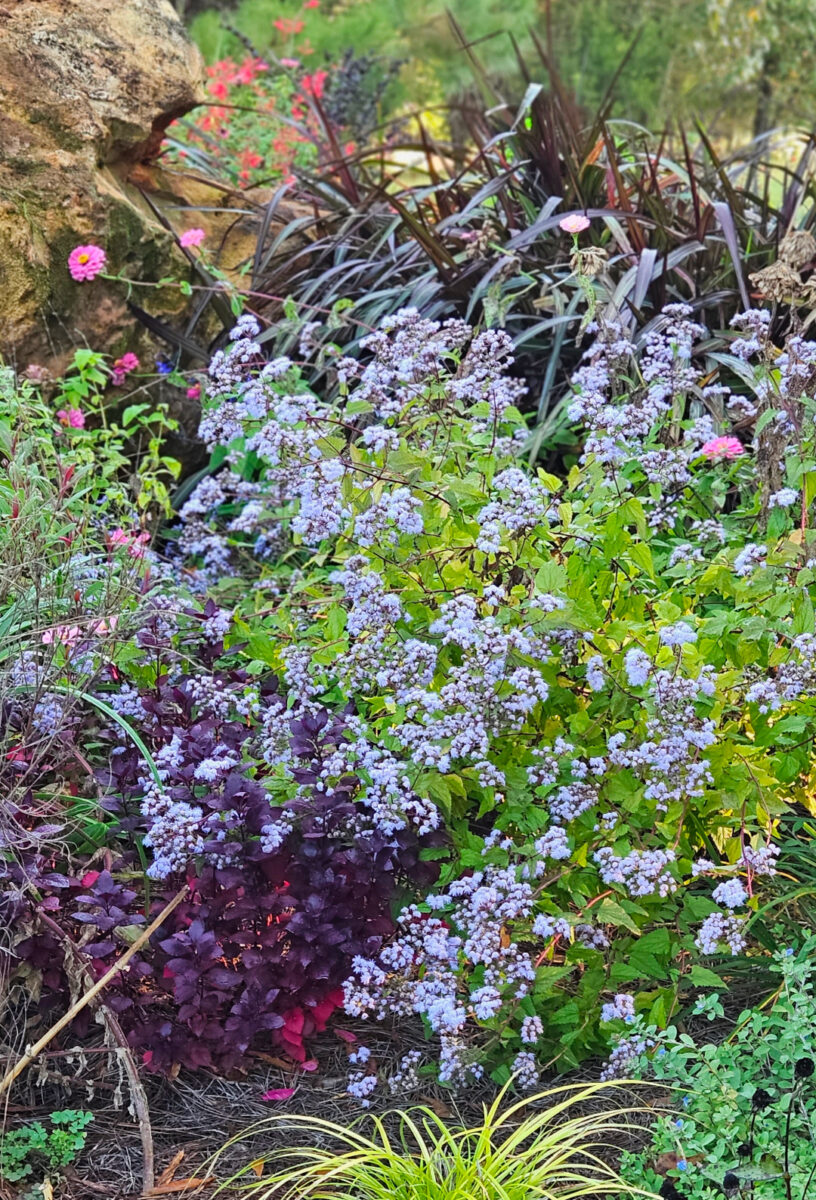 I found the native ageratum (Conoclinium coelestinum, Zones 6–10) and transplanted some into my garden last fall. It has bloomed prolifically. I am hoping this wasn't a mistake!
Have a garden you'd like to share?
Have photos to share? We'd love to see your garden, a particular collection of plants you love, or a wonderful garden you had the chance to visit!
To submit, send 5-10 photos to [email protected] along with some information about the plants in the pictures and where you took the photos. We'd love to hear where you are located, how long you've been gardening, successes you are proud of, failures you learned from, hopes for the future, favorite plants, or funny stories from your garden.
Have a mobile phone? Tag your photos on Facebook, Instagram or Twitter with #FineGardening!
Do you receive the GPOD by email yet? Sign up here.