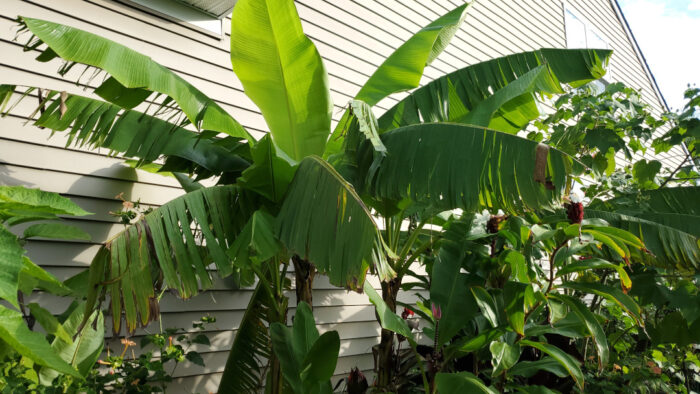 Today we're visiting Joe Seamone's garden. Joe gardens in southern Delaware, about 10 miles inland, in USDA Hardiness Zone 7b.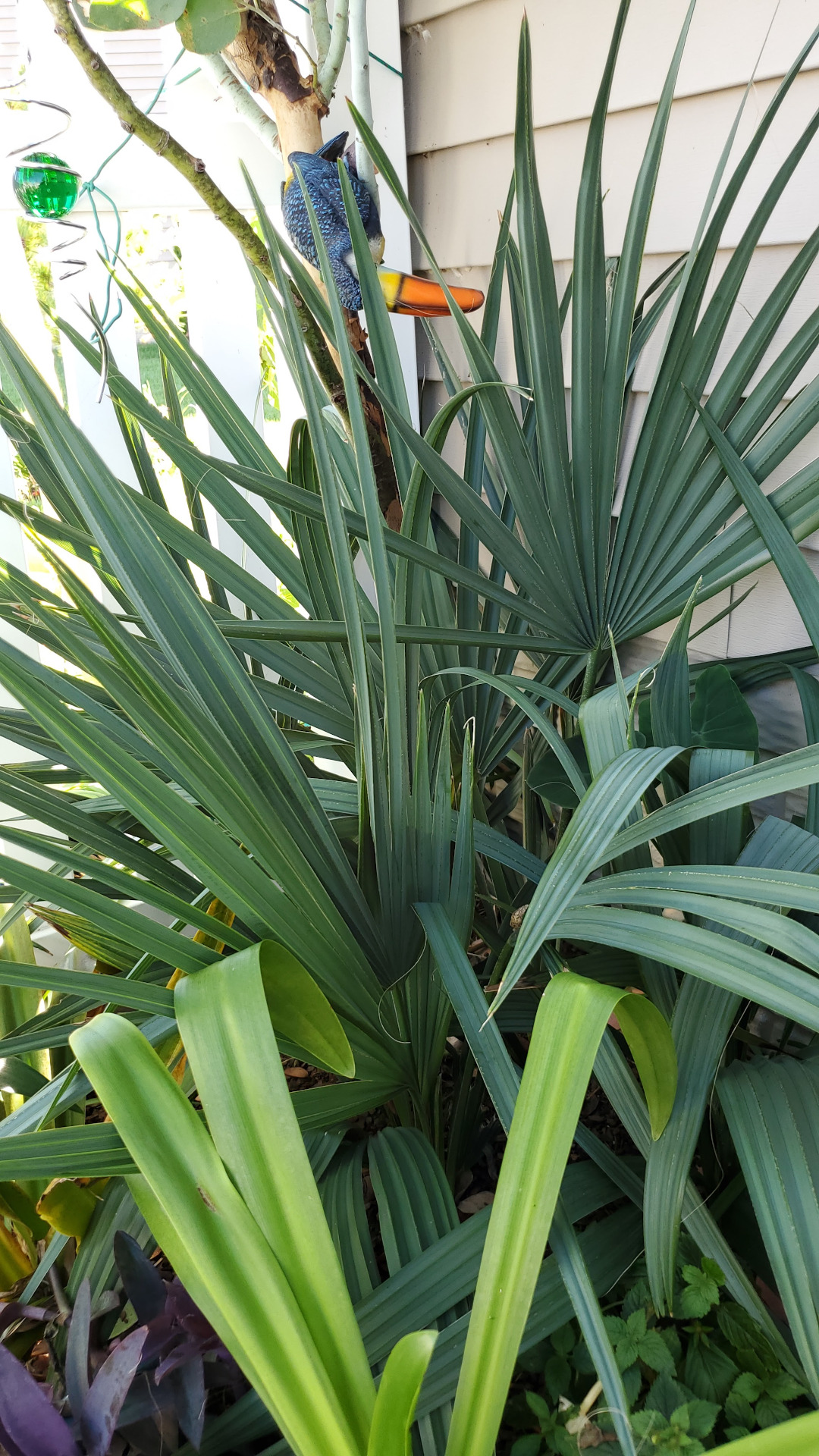 Sabal minor (dwarf palmetto, Zones 7–11) is one of the most cold-tolerant palms.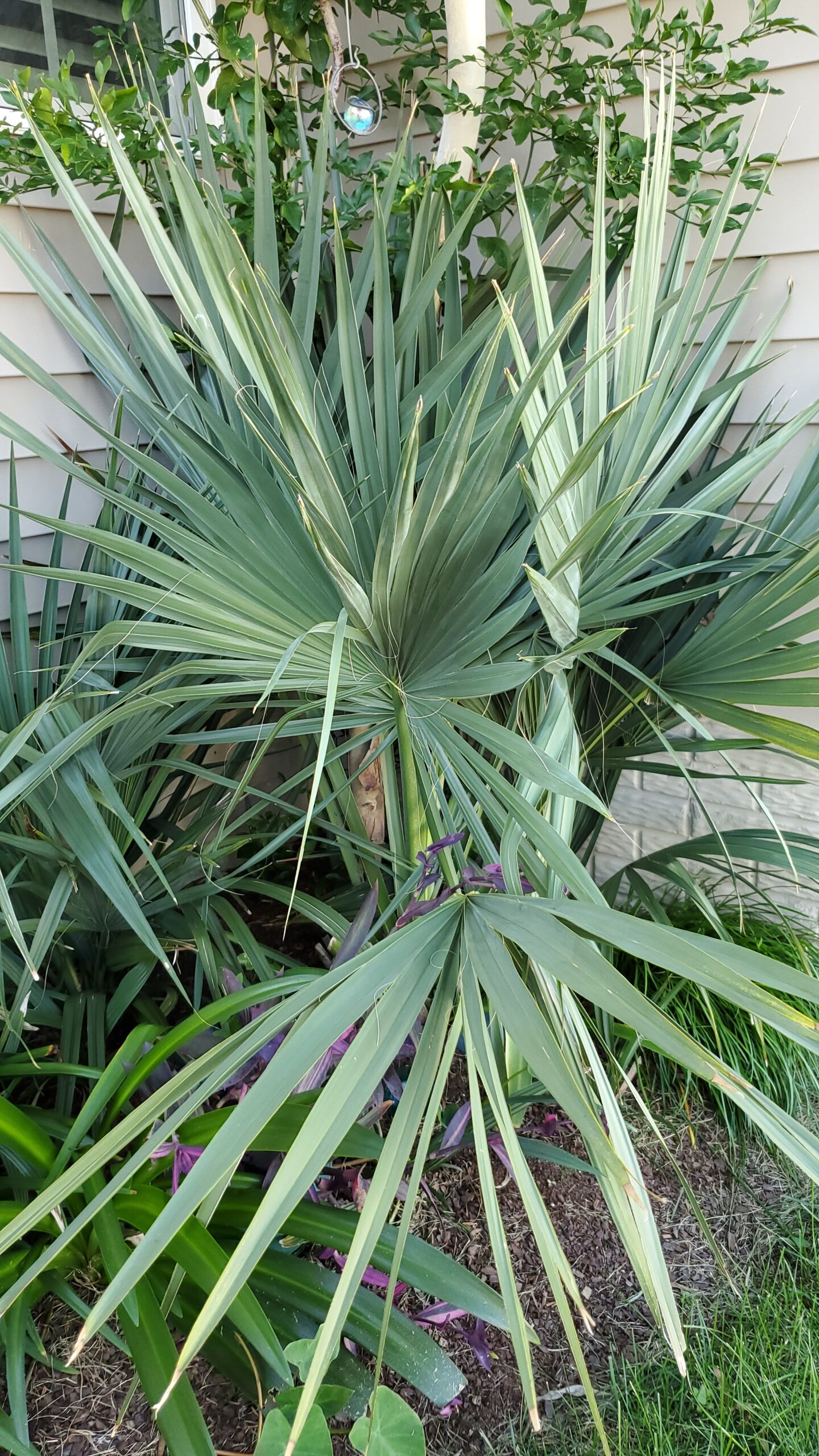 Joe's Sabal minor is tucked in a corner of the house, which is a great spot to put borderline hardy plants for extra protection from the winter cold.
One of the ginger lilies (Hedychium, looks like it might be the cultivar 'Tara', Zones 7–10). These tropical-looking plants have dramatic foliage and beautiful, often fragrant, flowers in late summer. They're a great way to bring a tropical flair to the garden.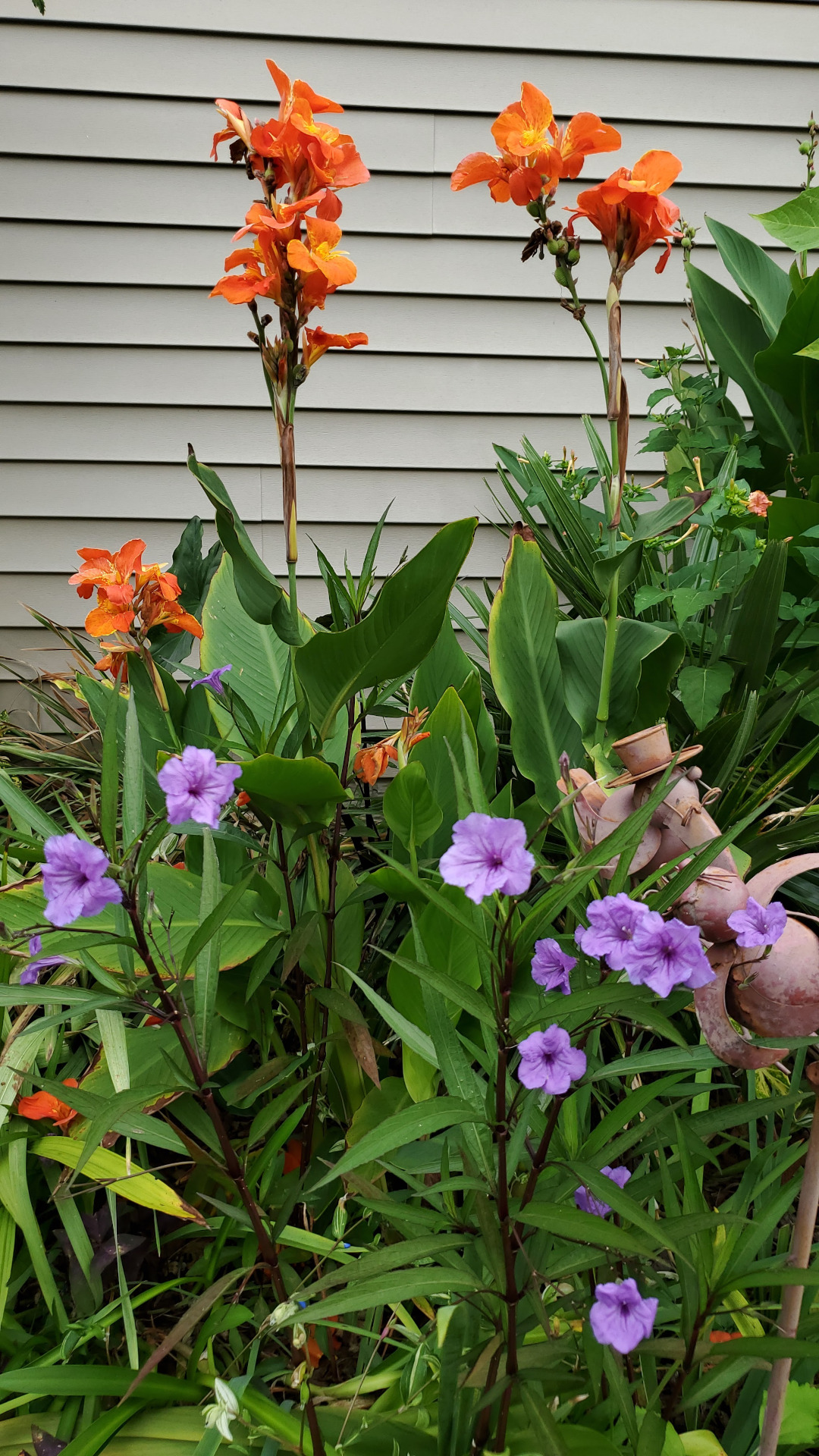 The purple flowers of Ruellia simplex (Mexican petunia, Zones 7–10) look great with the bright orange cannas (Canna hybrid, Zones 7–10 or as a tender bulb) behind them.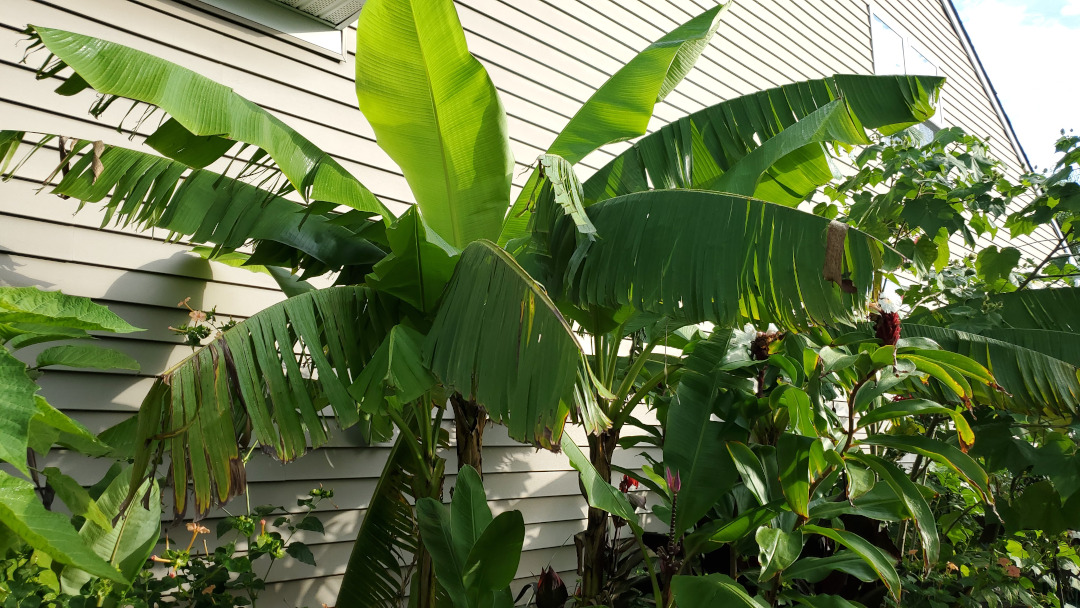 Bananas seem like quintessentially tropical plants, but the Japanese fiber banana (Musa basjoo) can tolerate a lot of cold, even surviving winters in Zone 5 if given a sheltered spot and a deep winter mulch to protect the roots.
Hibiscus mutabilis (cotton rose, Zones 7–11) has beautiful flowers that open white and change to pink as they age. This hibiscus can grow into a large shrub or small tree in warm climates but will freeze to the ground each winter in the colder end of its range.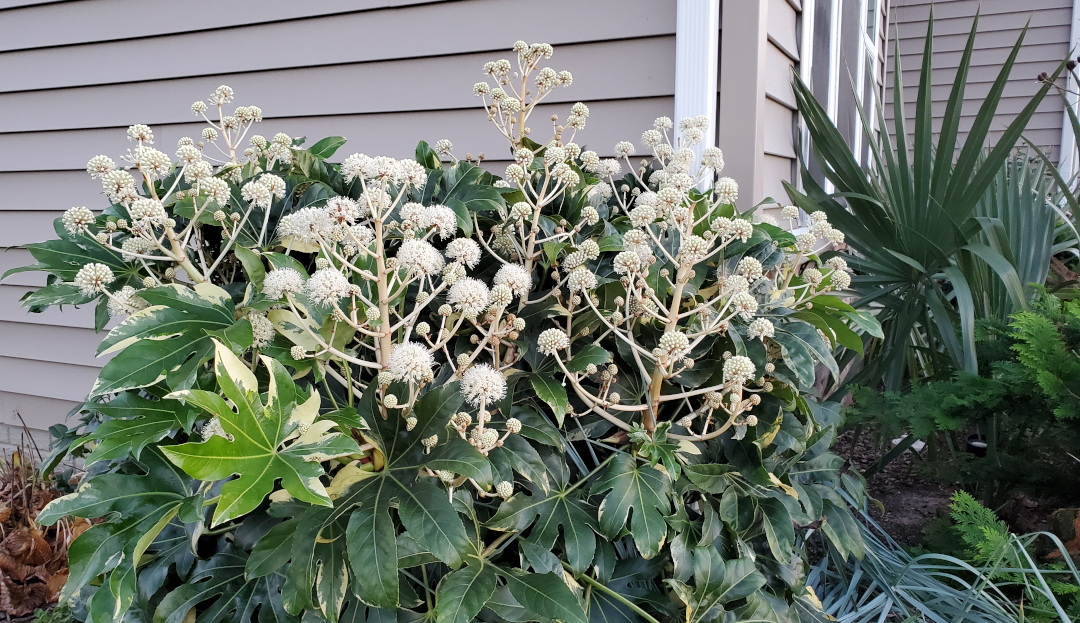 Fatsia japonica 'Variegata' (Zones 7–10) forms a small shrub with big, dramatic leaves and in the fall puts up these big clusters of small, white flowers. This is a great shrub for shaded conditions in warm climates and can also actually be grown as a houseplant in colder climes.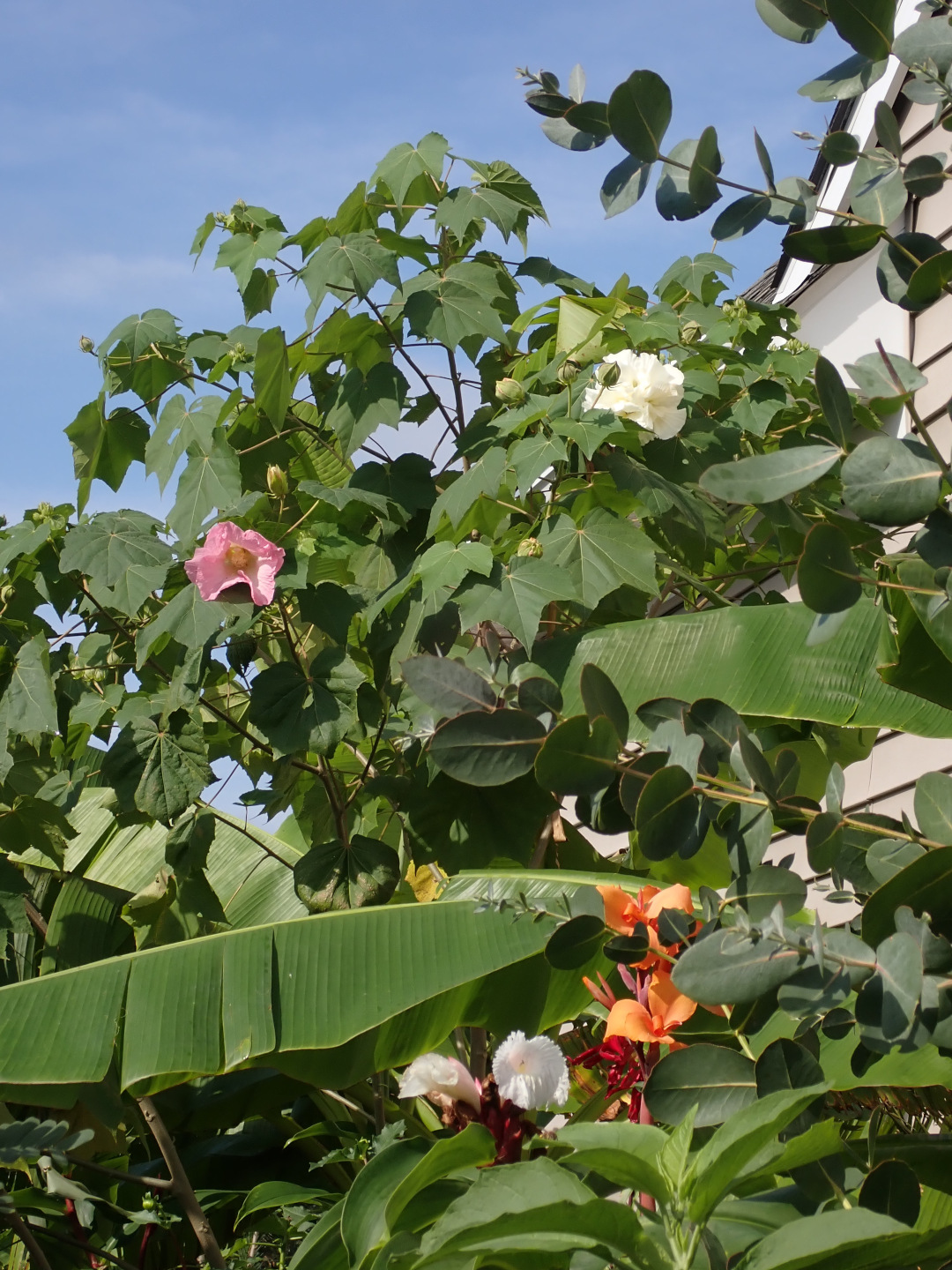 It's pretty amazing that Joe has created this tropical-looking jungle of plants in Delaware!