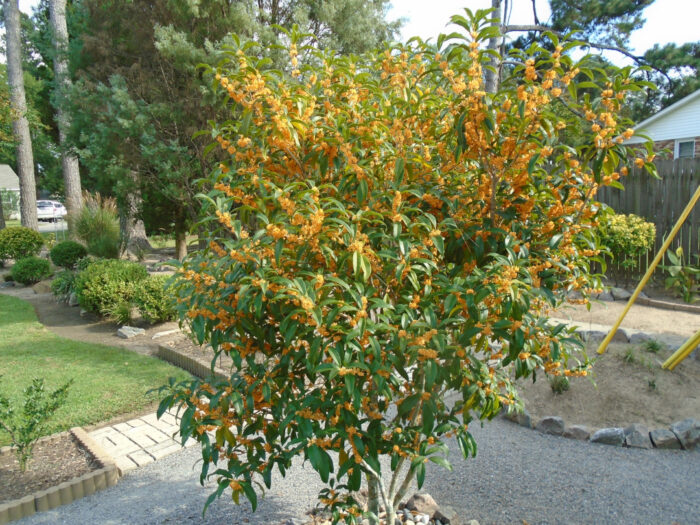 Johanna here from Aiken, South Carolina. (See a previous visit to her garden here.) Fall is my favorite season, and I especially love how my garden looks at this time of the year. It appears more alive than ever. My shrubs, grasses, ornamental trees, hollies, and mums seem to explode with shape, texture, and color. I have been gardening for more than 40 years, but my Aiken garden of 13-plus years is my favorite. I started with a vast, pine-laden empty slate, and working within the confines of the septic placement, pine trees, and driveway, I think it has turned out pretty well.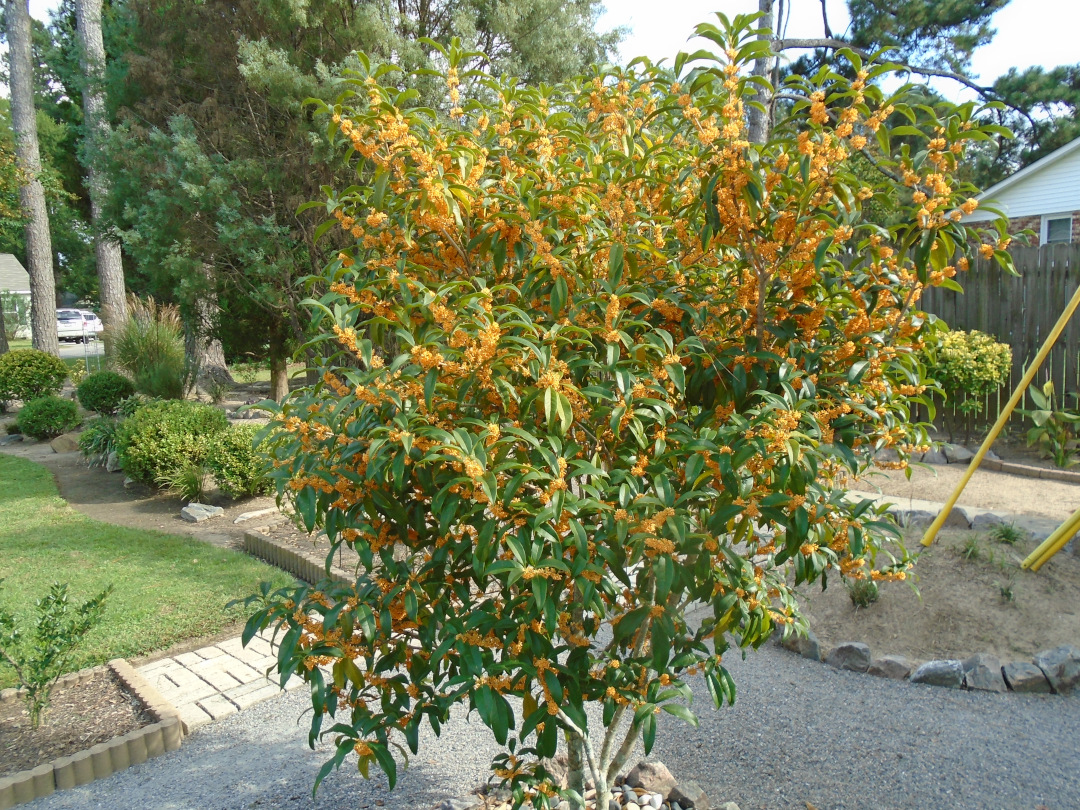 My osmanthus (Osmanthus fragrans var. aurantiacus, Zones 8–11) put on quite a show—three weeks of orange flowers with a wonderful fragrance.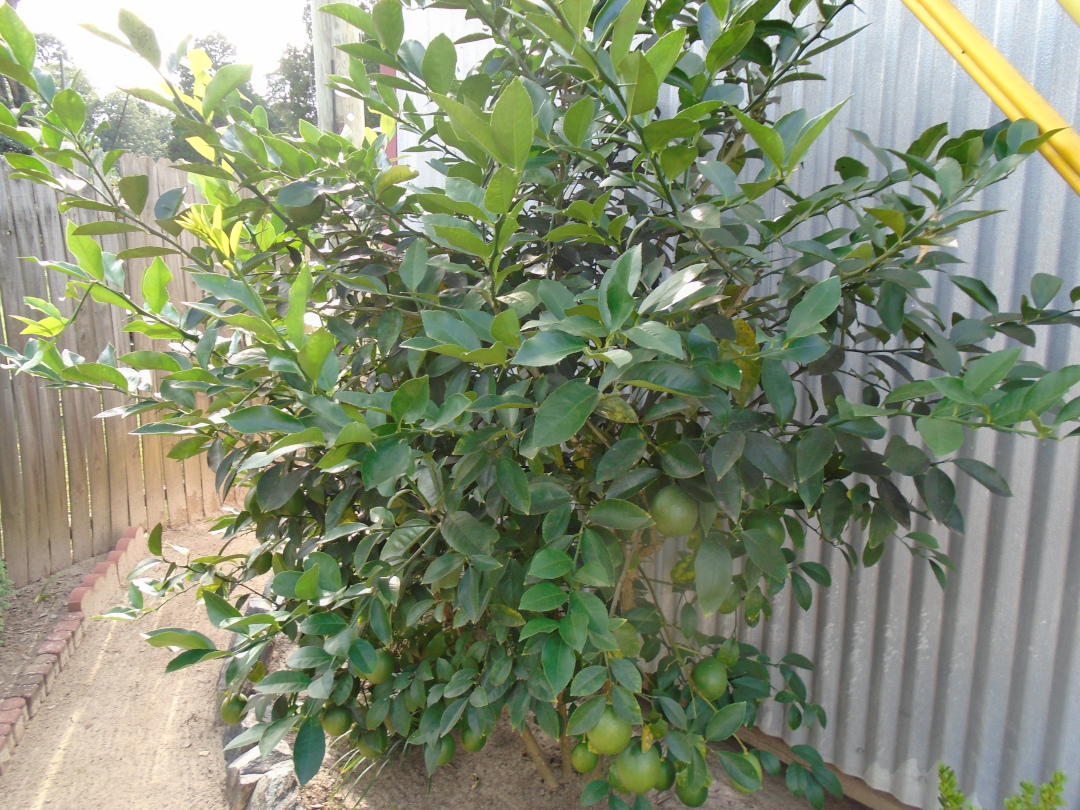 My Meyer lemon tree (Citrus × meyeri, Zones 9–11) is bursting with fruit waiting to ripen.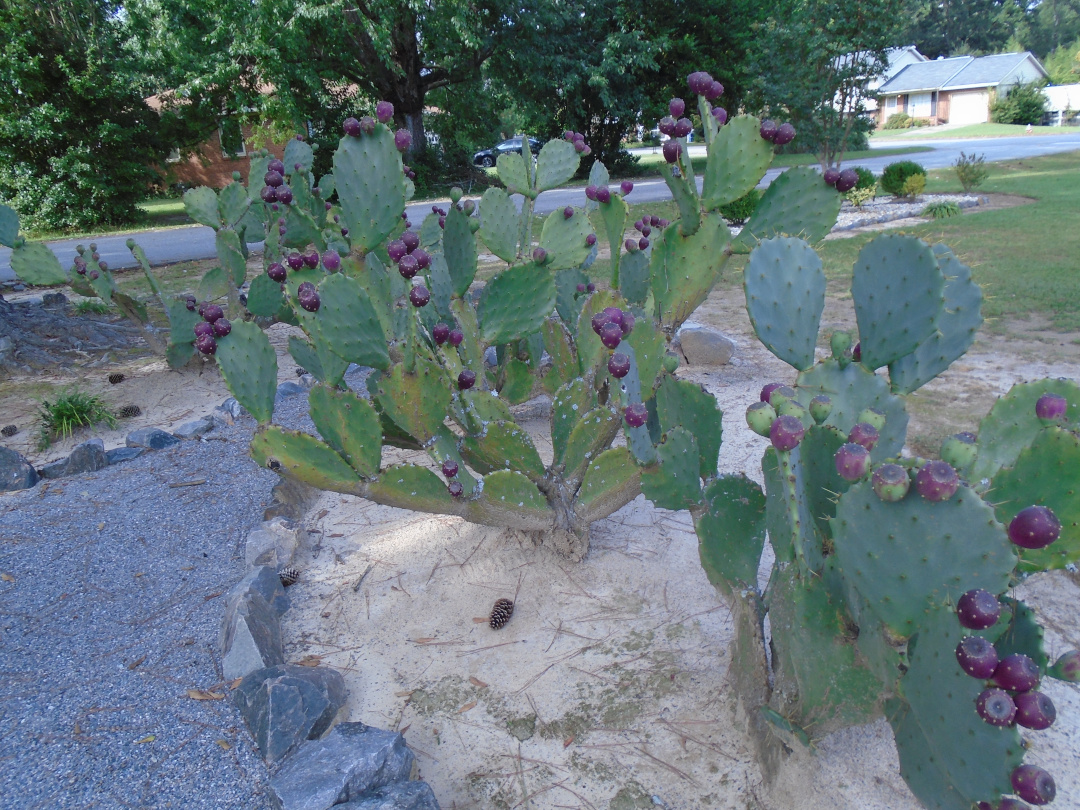 The prickly pear cactus (Opuntia sp.), which bloomed in May with yellow flowers, is now loaded with purple fruit.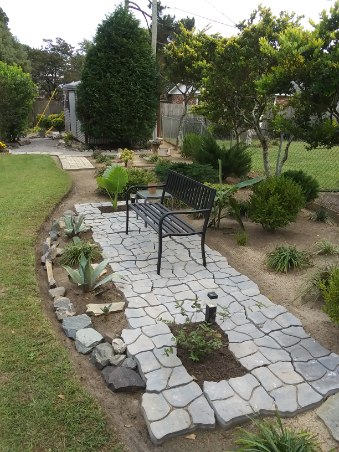 The seating area is new and was created to give balance, break up the long stretch, and make for a better transition to the cactus area.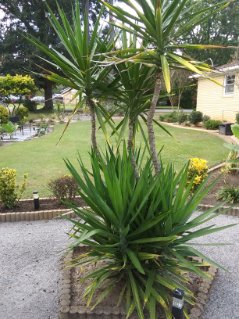 The yucca, given to me by a neighbor and friend about three years ago, has grown immensely, and we are both waiting to see what happens with this specimen.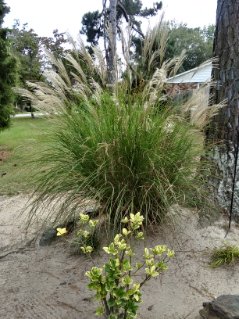 The Miscanthus sinensis 'Gracillimus' (Zones 5–9) is my favorite upright grass. It looks so elegant and really shines in the fall.
I love standing on my front steps and looking down the walkway at the different shapes and textures.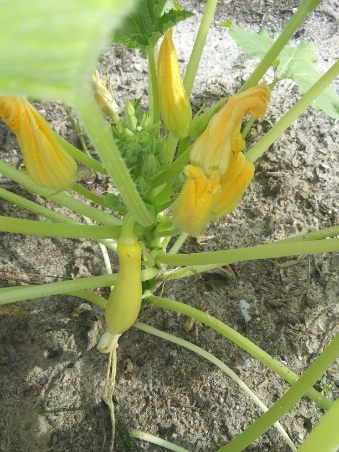 Squash are still producing.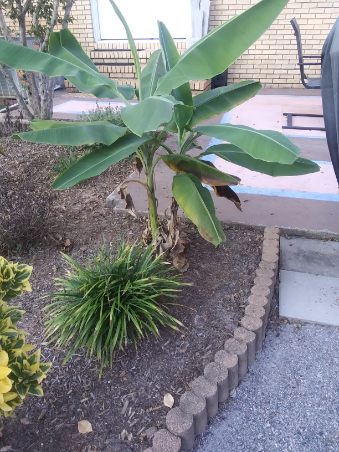 My banana (Musa sp.) plants are thriving. I have two, which were given to me by a neighbor. I love it when my neighbors can see plants they have given me thriving in my garden.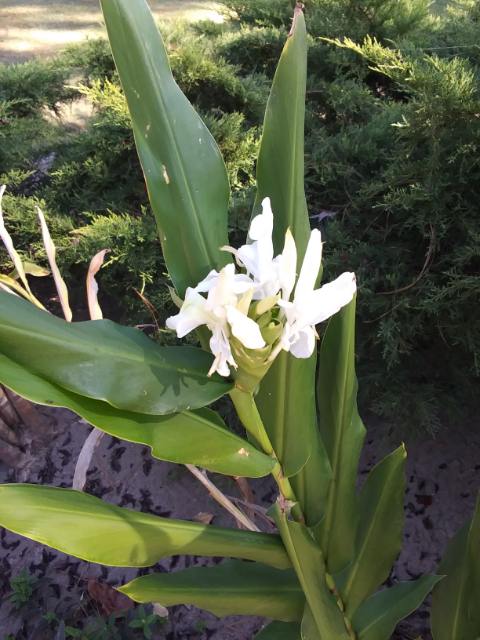 This flowering ginger plant (Hedychium coronarium, Zones 7–10) was also given to me by a neighbor.