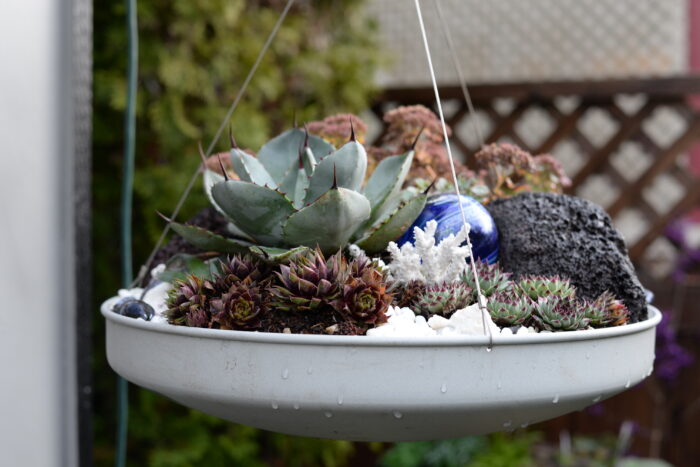 Regular GPOD contributor Cherry Ong from British Columbia today is sharing some of her gardening projects for the winter, looking back at what she did last year in order to make plans for this season.
It's almost that time of the year again when there's relentless rain, cold and prolonged darkness. I can never get quite used to the darkness and the gray, so I look to gardening projects even through the cold months. Holiday decorating does soothe my soul to some degree, and last year was no exception.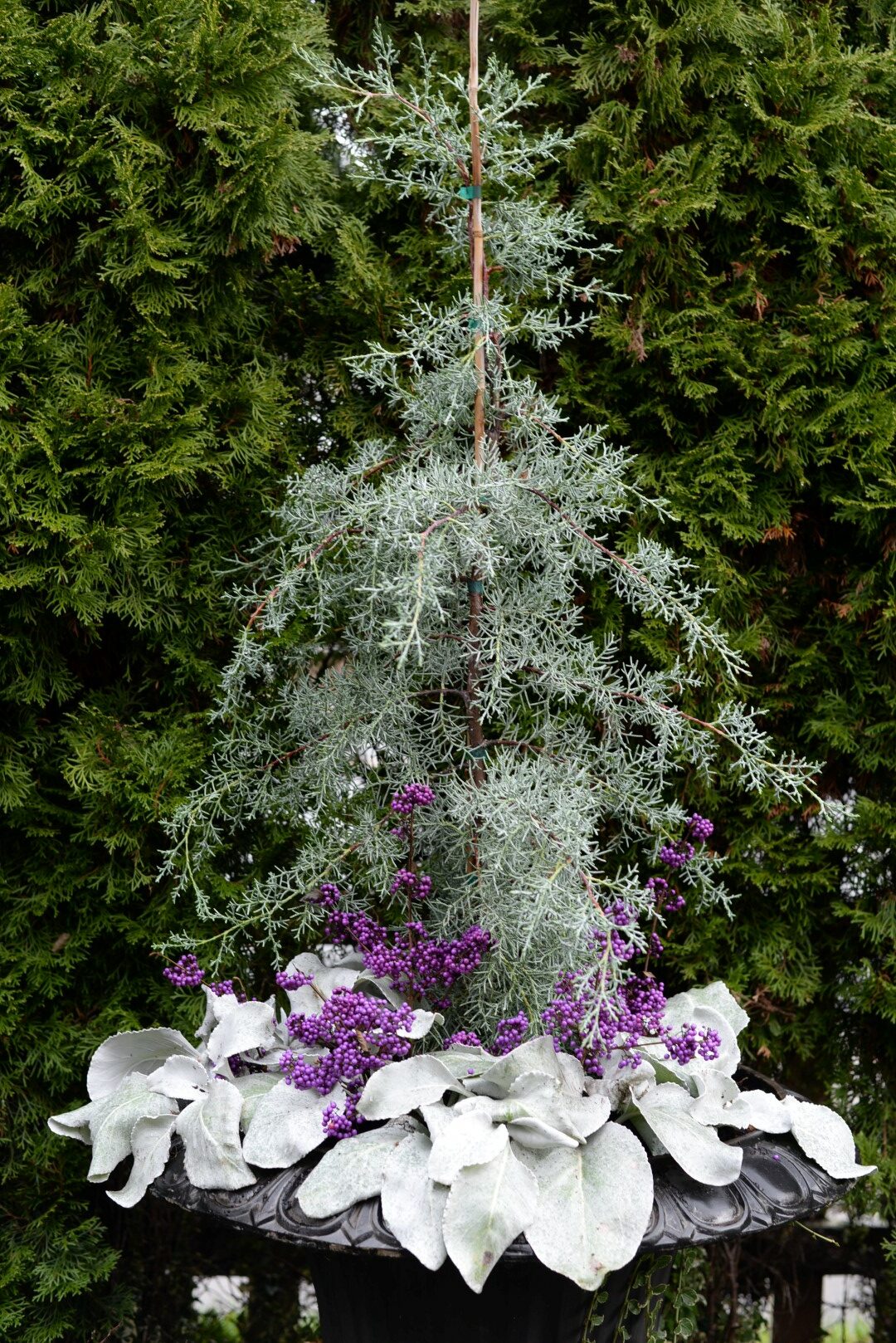 I recycled the Senecio candicans 'Angel Wings' (Zones 8–10 or as an annual) from my hanging baskets, planted them on the feet of Cupressus arizonica var. glabra 'Blue Ice' (Zones 6–9), and tucked in some cuttings from Callicarpa bodinieri 'Profusion' (Zones 6–8).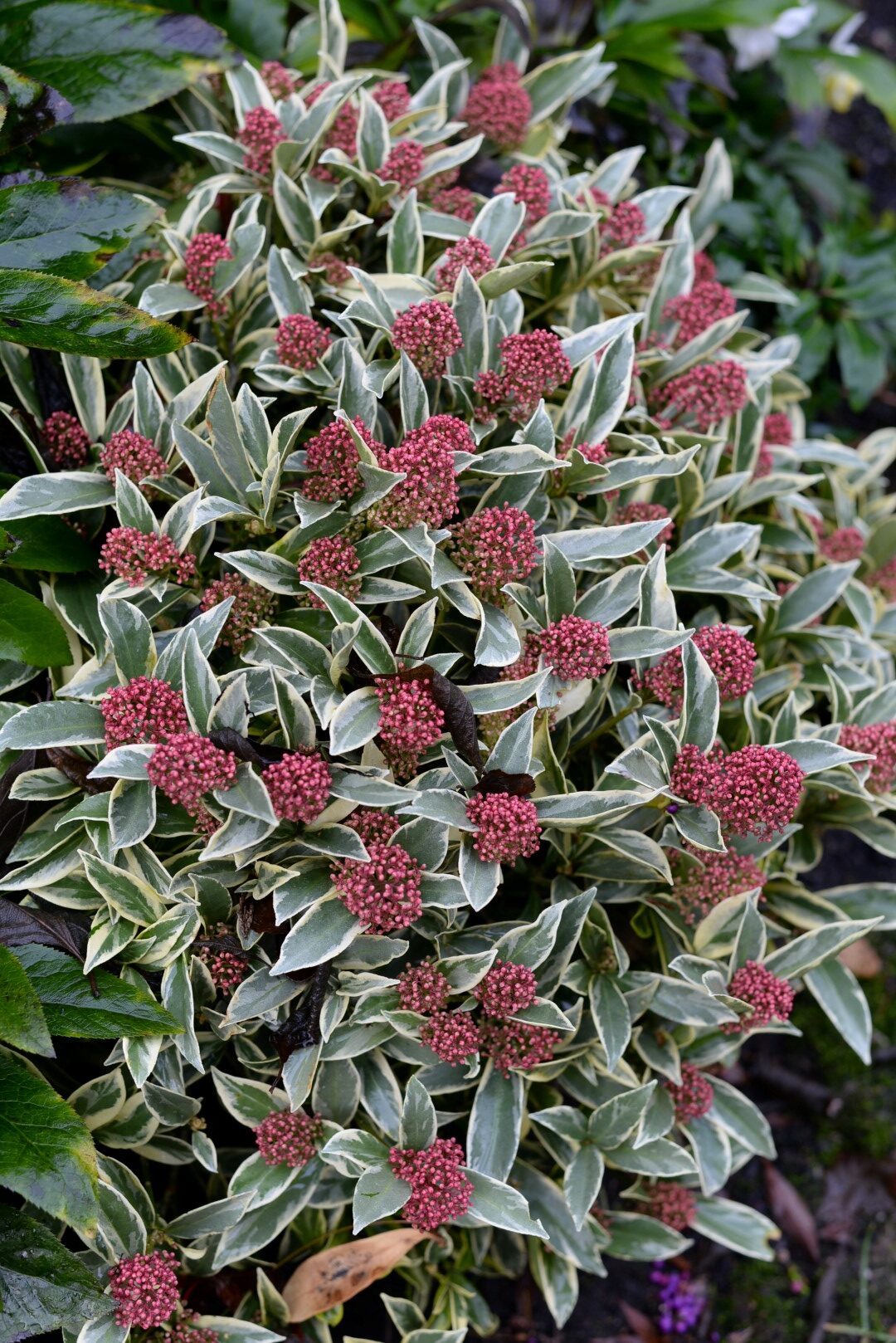 Though it's a diminutive shrub, I never tire of seeing Skimmia japonica 'Magic Marlot' (Zones 6–8) in all its winter glory.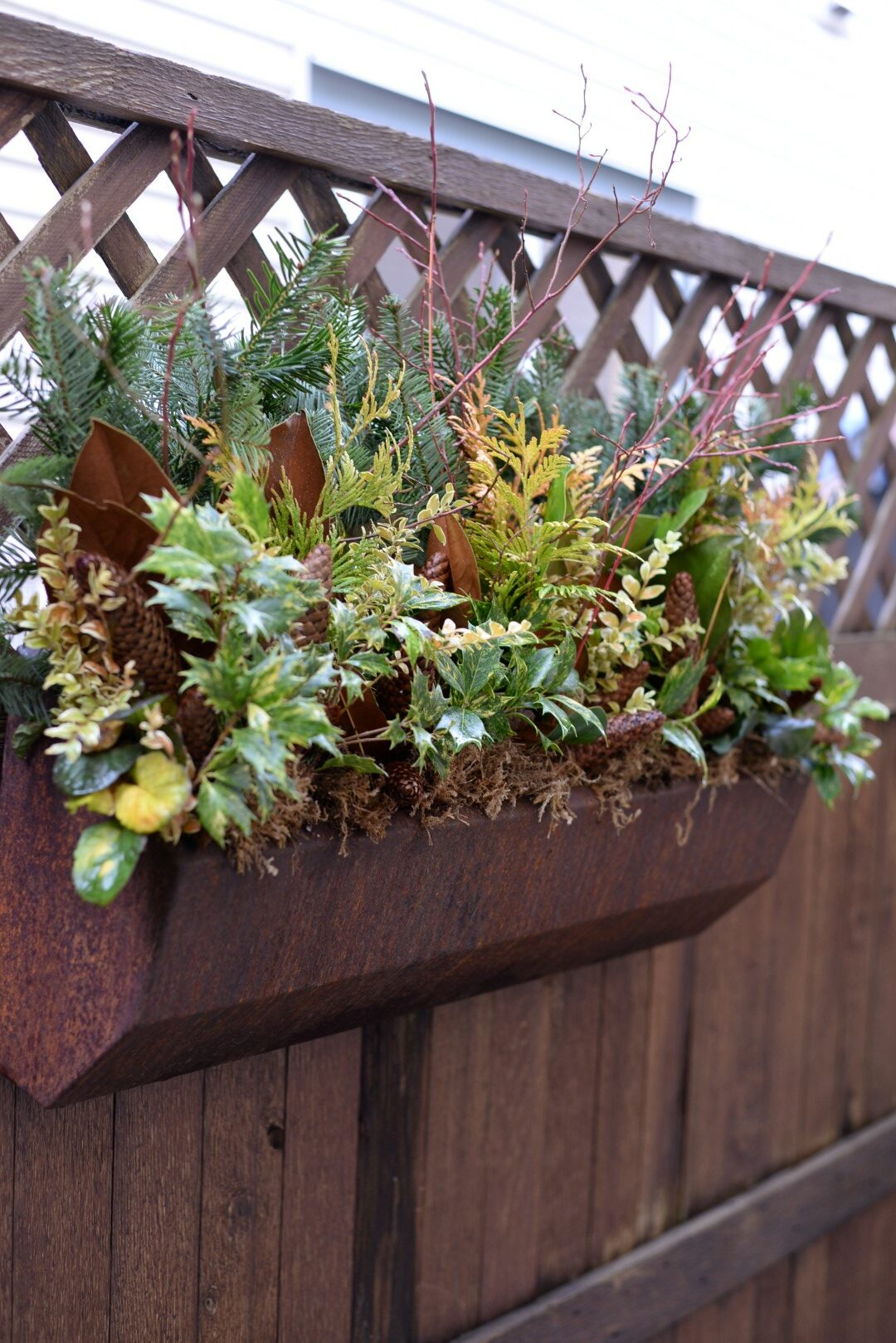 I used a combination of store-bought and homegrown cuttings to create this window box arrangement. It's nice to have such a view while washing dishes in the kitchen.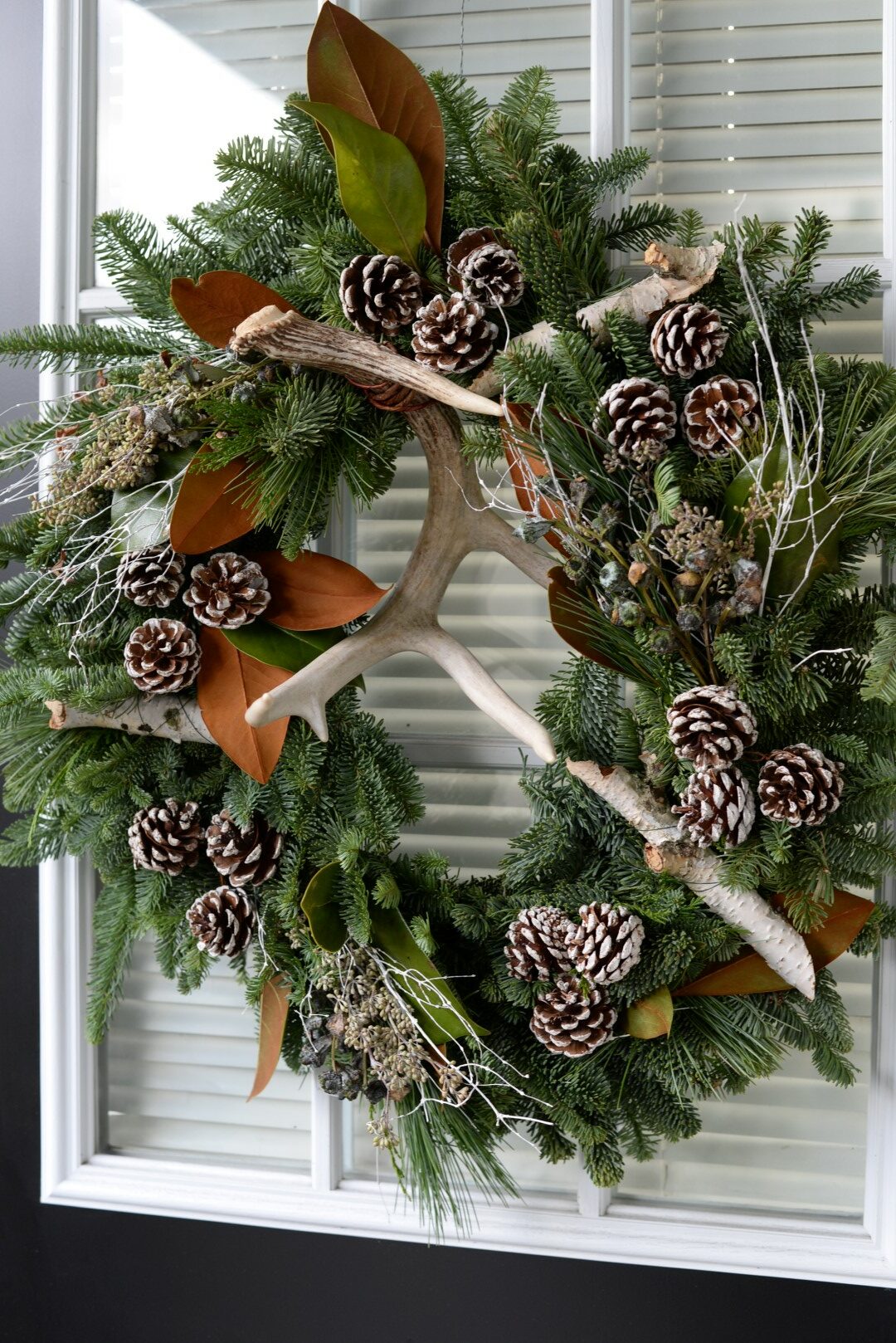 I made this door wreath last winter with a combination of store-bought and homegrown greens, an antler I found in an antique store many years ago, reused pinecones from previous years, and foraged birch branches.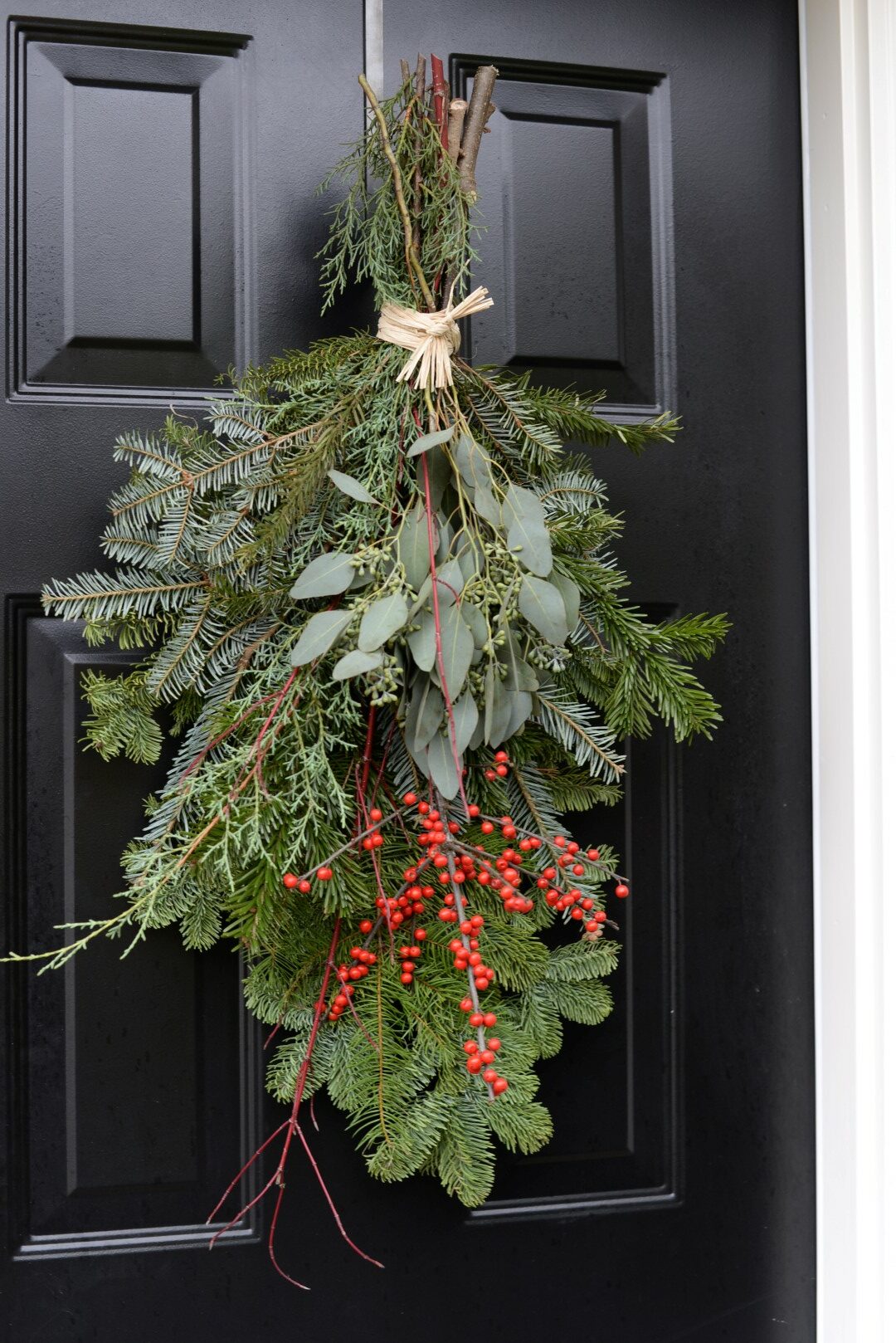 Here is one of the handmade evergreen swags I gave away as gifts to family and friends.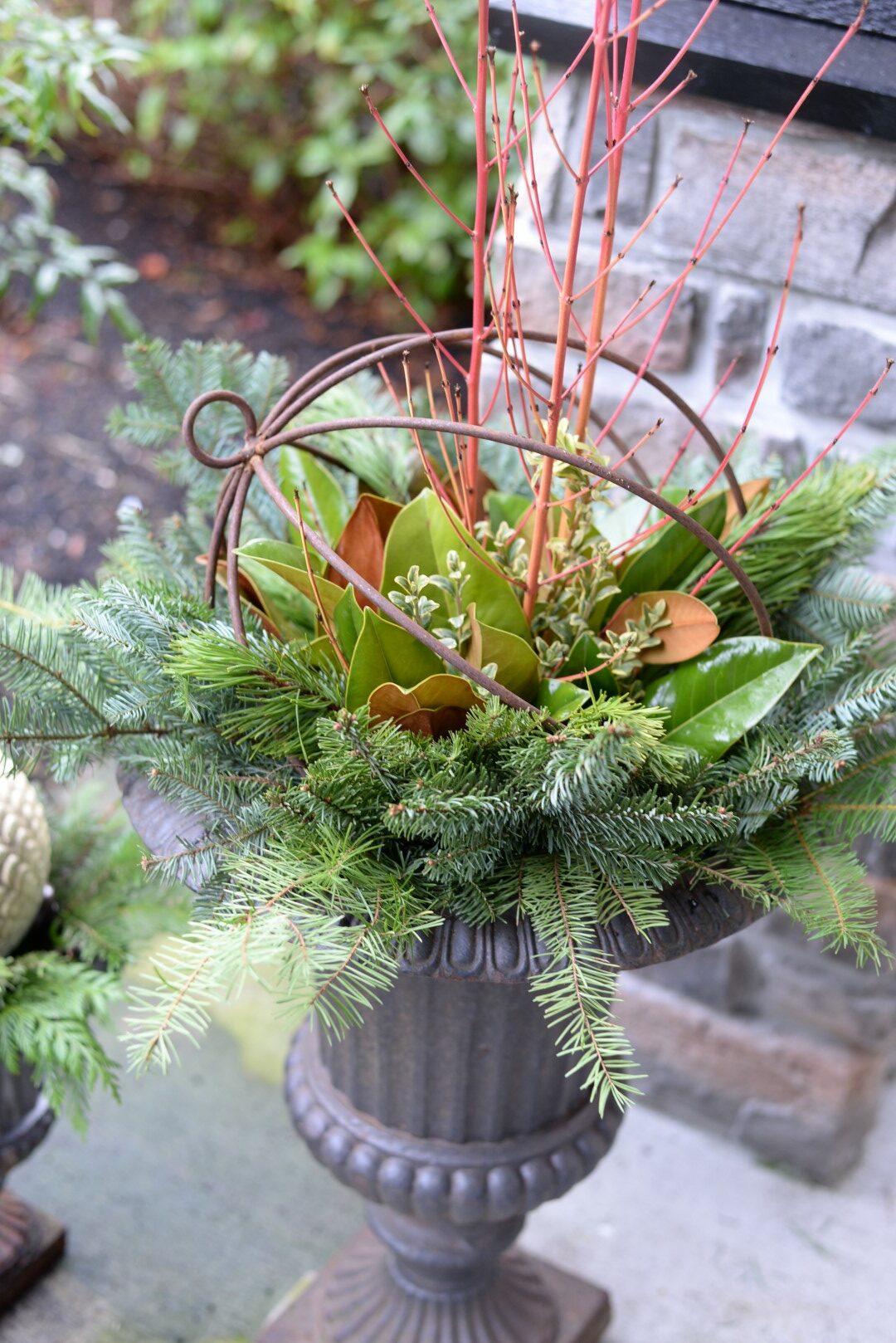 A decorated urn greets visitors by the front door. I added a rusty sphere for height and some art.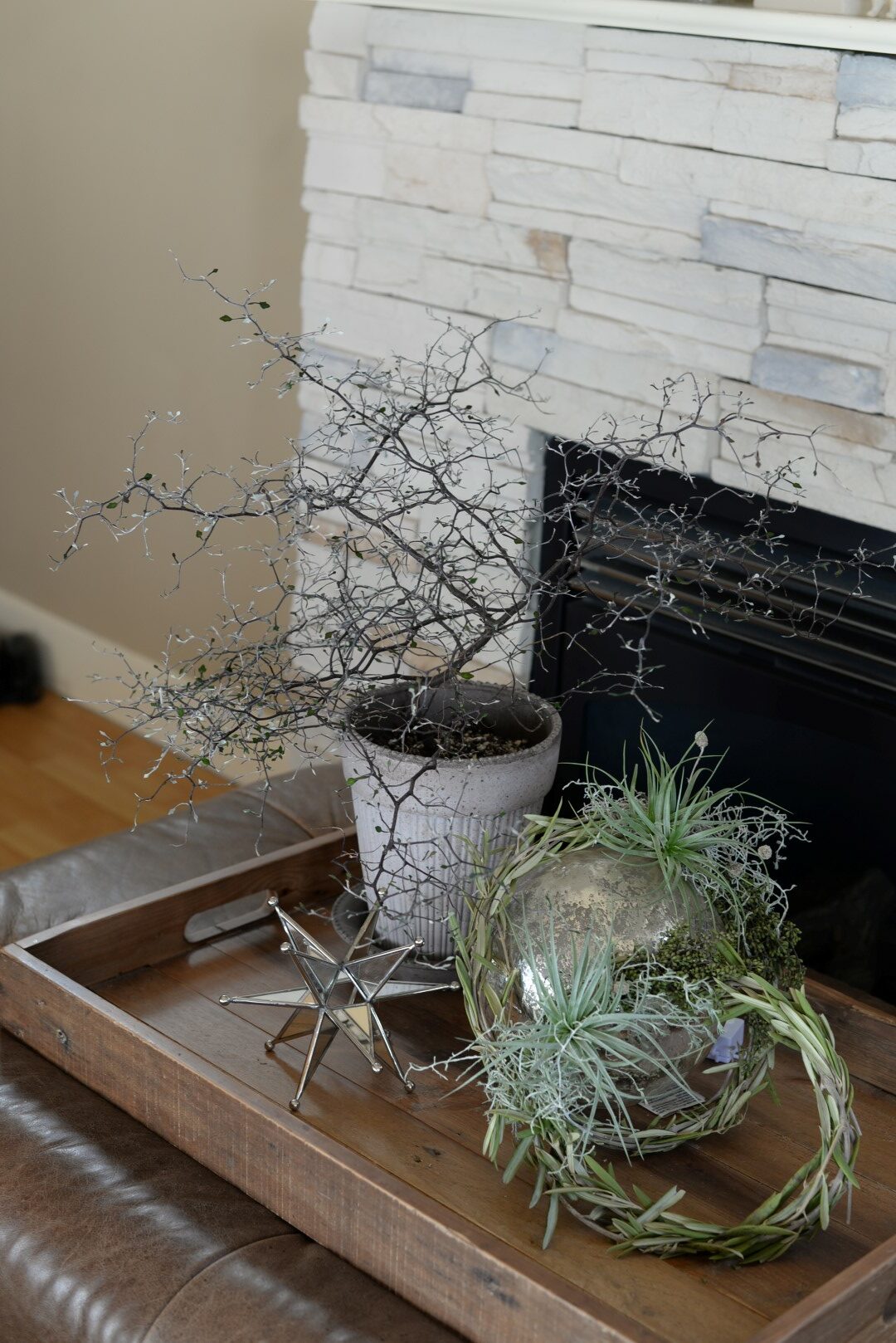 I really love the form of Corokia (Zones 7–10) and used it for a short time as a houseplant. I made the wreaths from olive branches and cushion bush from summer containers and wired the tillandsia in place. These small wreaths made great gifts for family and friends who live in condos where bylaws prohibit evergreen wreaths and swags on front doors.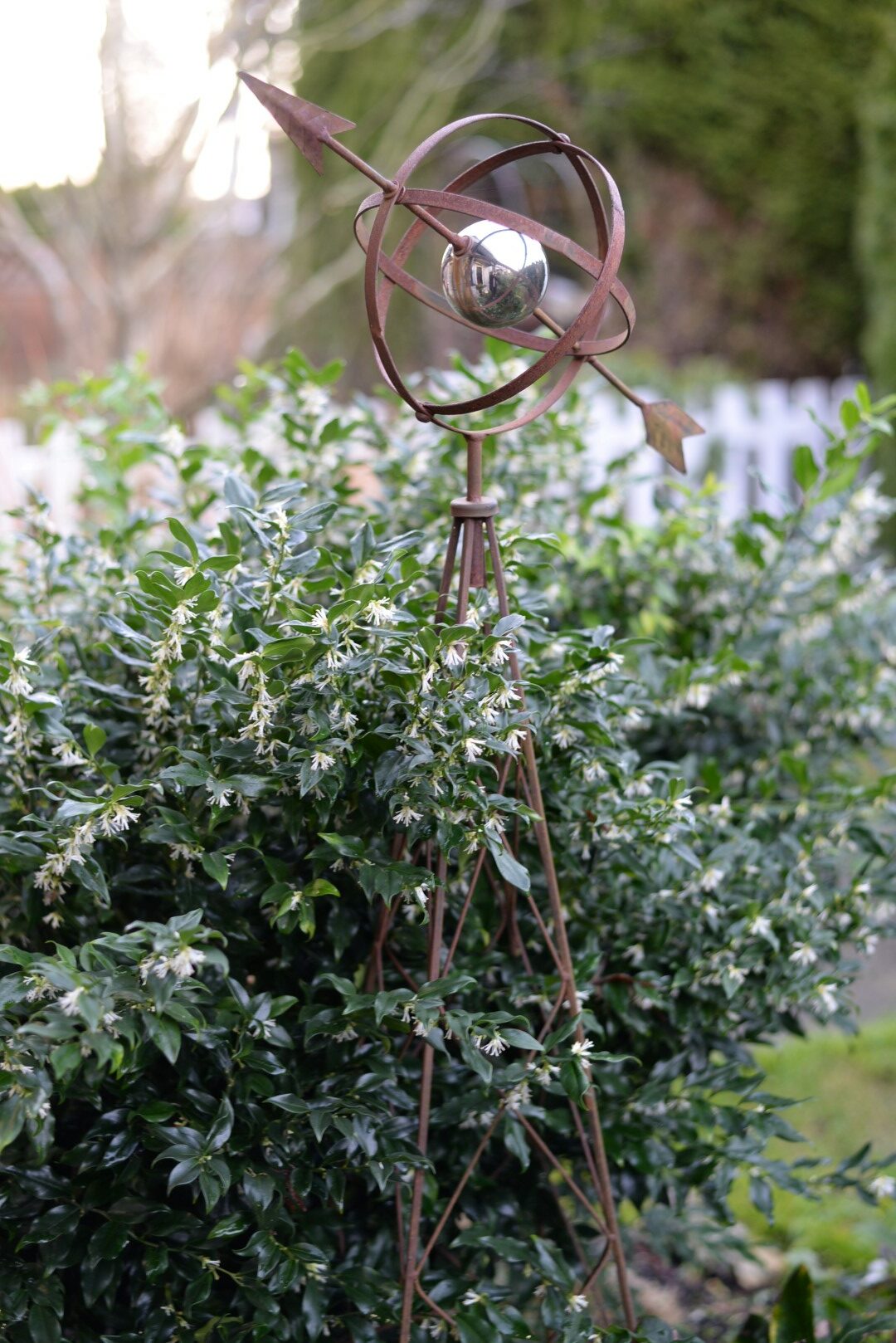 One of the most welcome scents in the dead of winter is sweetbox (Sarcococca, Zones 7–9). Ours are getting quite large. Any suggestions on when and how to prune them without sacrificing the flowers and fruits? I prune them as needed, but somehow I think there is a smarter way of doing this.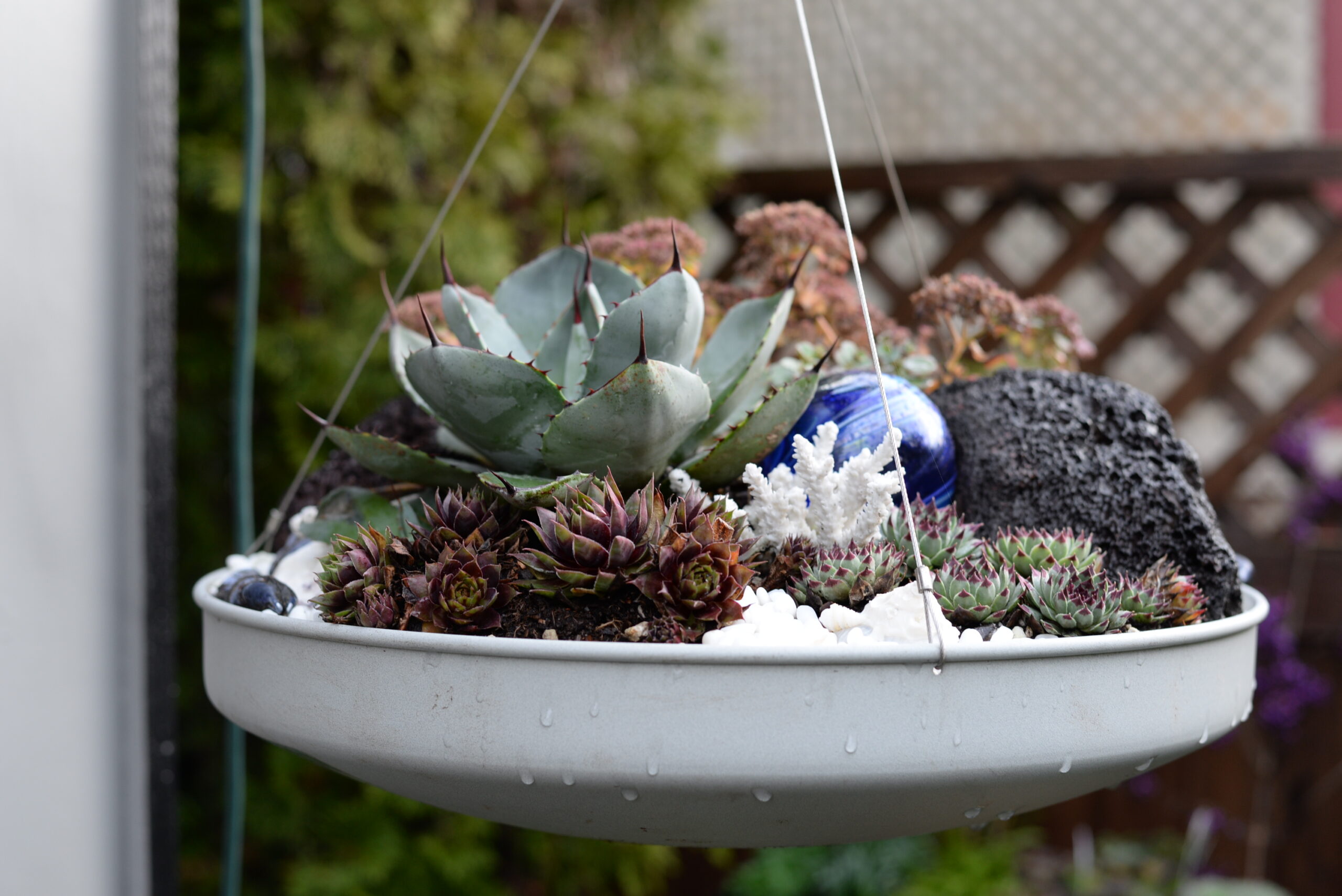 This is part of my zone denial. I leave dishes of hardy succulents out all winter. Semps (Sempervivium, Zones 4–9) are wonderful, but I have to admit that some of the agaves have succumbed to the weather. This Agave parryi (mom and pup; this is one of the larger pups) has weathered several winters.