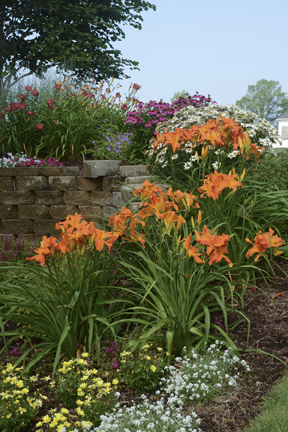 Today's photos are from Christa Steenwyk in Michigan. She says, "I am posting on behalf of my co-worker, Jeremy Windemuller. Isn't his garden spectacular? Jeremy is the Trial Manager at Walters Gardens, Inc., a wholesale perennial nursery in Zeeland, Michigan. He's a busy man–he also sells perennials at the farmer's market in Holland, Michigan, and is a landscape designer.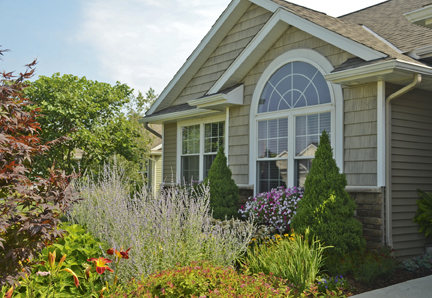 I think he does a great job at mixing shrubs, perennials, and annuals in the landscape. I love that he uses new and usual varieties—it really makes his garden stand apart from other gardens and gives it a modern look.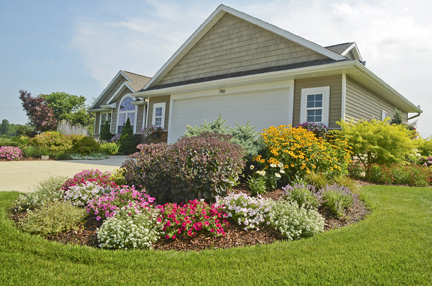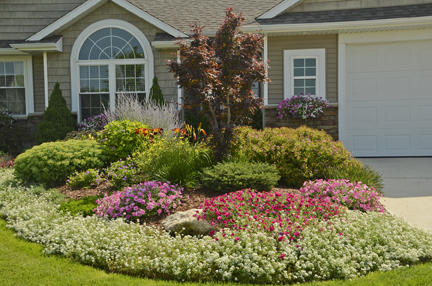 He's also a father to four children, three girls and a boy. His oldest daughter Claira is pictured next to Hosta 'Empress Wu'. His mom (who also works with me) describes his garden really well. She says Jeremy's garden reminds her of an artist's palette. The drifts of color make the garden flow and bring you around his entire house. You keep walking because you can't wait to see what's around the corner."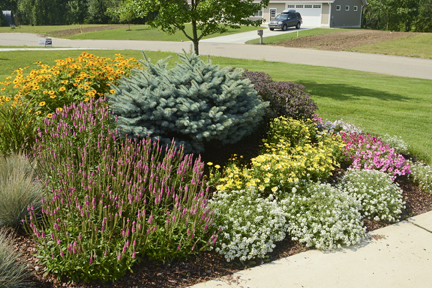 Wow, Christa, Jeremy's garden is a flower-packed wonder! Thanks so much for sharing it with us, and thanks to Jeremy, as well.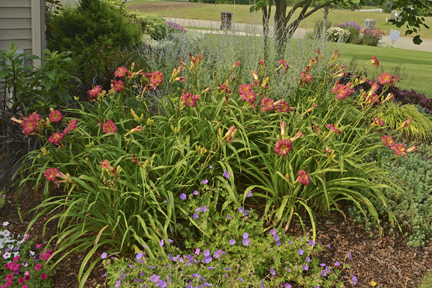 —-I've not been getting many submissions lately! Have we all lost our momentum in the heat of summer? I wanna see what's shakin' in your gardens, GPODers! Send me the goods! Email me at [email protected].—-