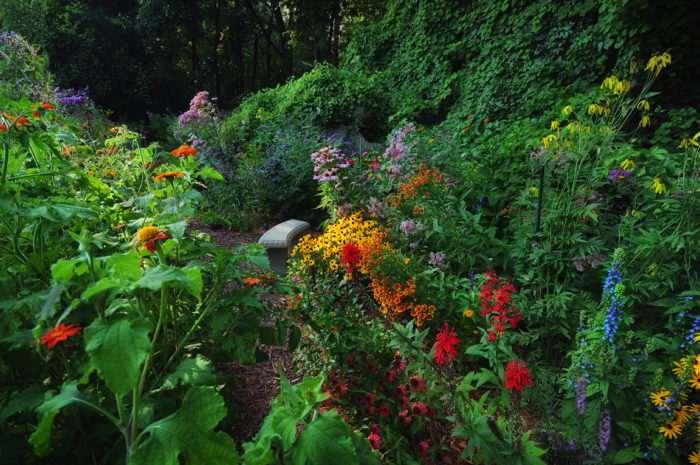 Today's photos are from John Blair in Ann Arbor, Michigan. He says, "I have been a gardener all of my life since I grew up helping my father, who loved having a vegetable garden, and my mother, who loved roses and beautiful flower beds. When my wife and I got our own home 25 years ago, I was excited to have my very own land to be creative with and soon had a small vegetable garden, flower beds, and water features.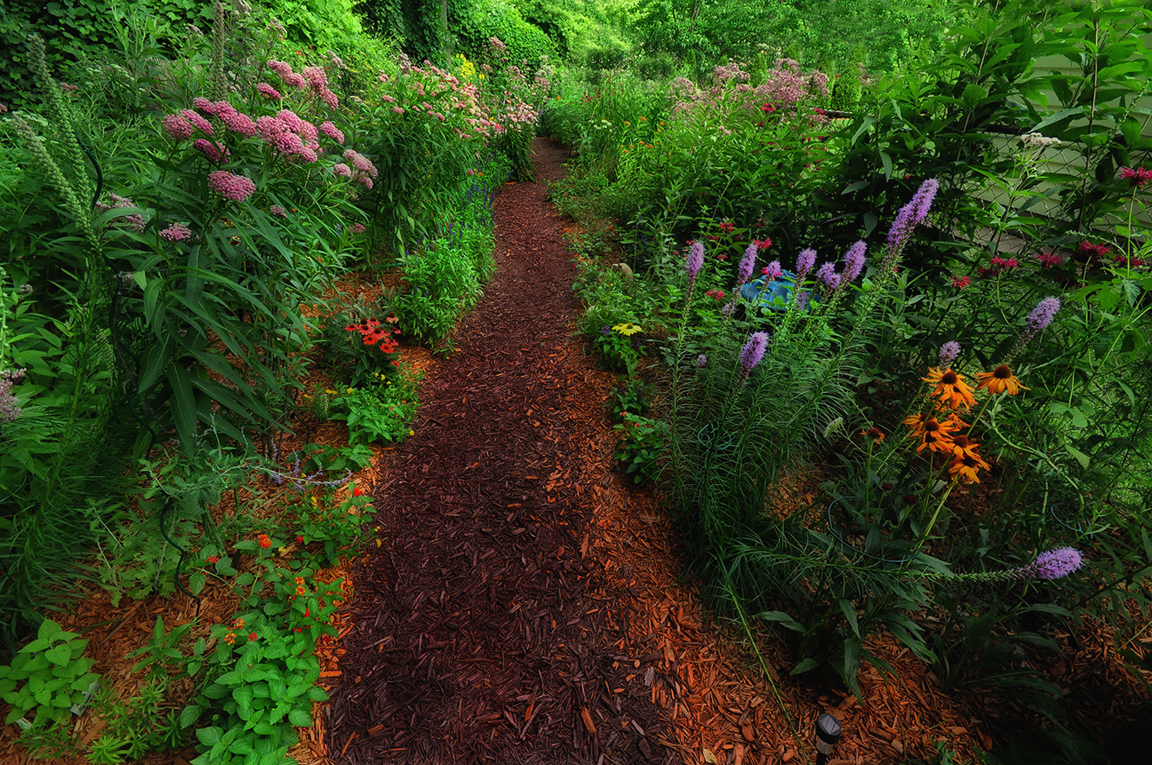 "During the winter of 2012, I attended a presentation on creating a butterfly garden utilizing native plants and this really caught my interest! That spring, I expanded my previously small vegetable garden into a much larger garden for not only native plants but my favorite annuals and butterfly nectaring plants. I currently have 54 different species of native plants in my garden, with some favorites being Joe Pye weed, cardinal flower, boneset, anise hyssop, purple coneflower, queen of the prairie, ironweed, various blazing stars, five different species of milkweed, bee balm, orange coneflower, and many others.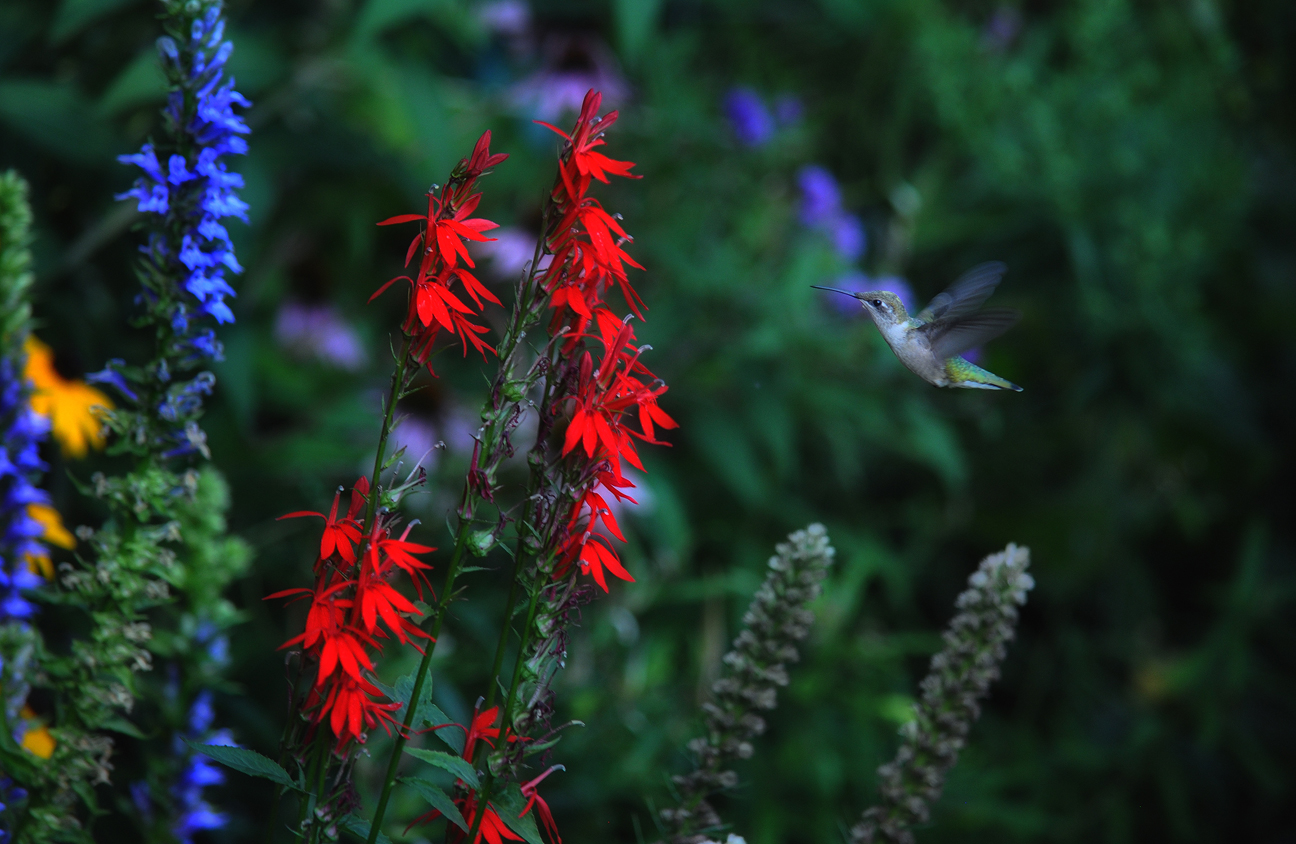 "I also have added some of my favorite non-natives such as zinnias, cleome, lantana, 'Victoria Blue' salvia, delphinium, and Mexican sunflower. I was thrilled to have over 25 different species of butterflies visit my garden last summer and beautiful ruby-throated hummingbirds every day!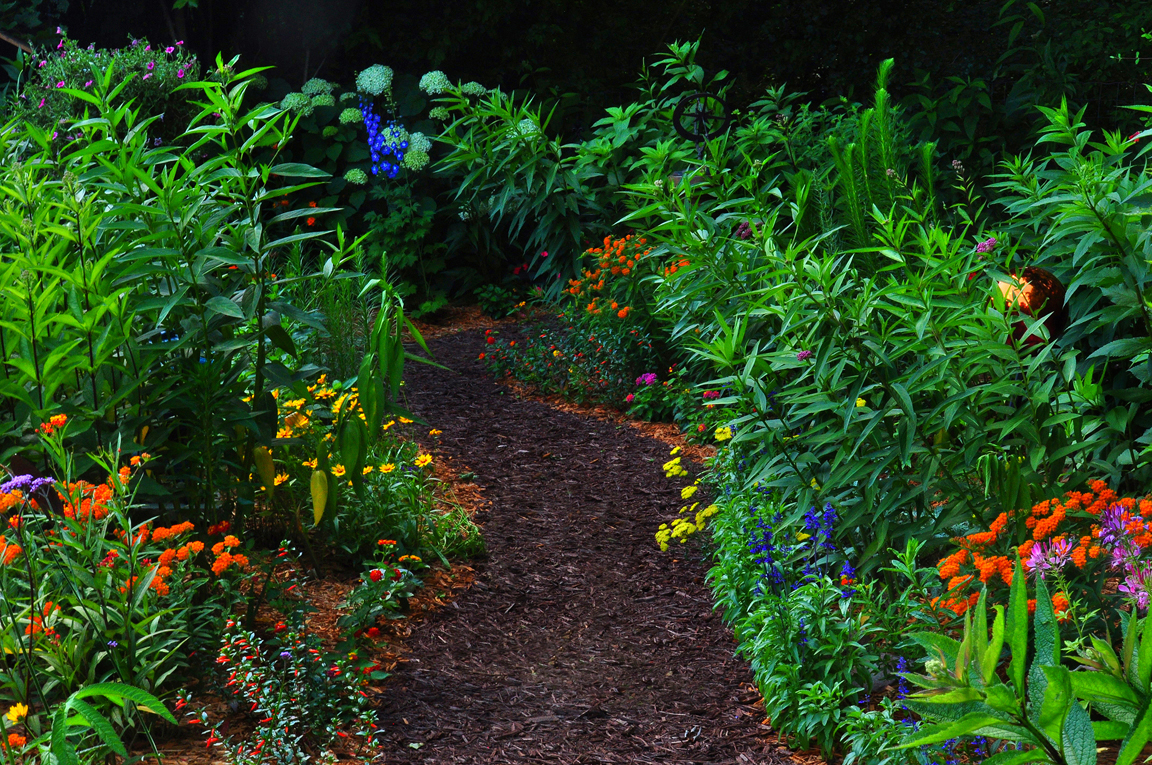 "My hobby of photography dove-tails beautifully with my gardening and I spend time nearly every summer day capturing the beautiful bird and butterfly visitors as well as the incredible beauty of the flowers. Additionally, I have become interested in helping preserve the Monarch butterfly and by planting milkweed as a larva food source and numerous flowers as a nectaring source, I was able to get my garden certified as an official Monarch Waystation by Monarch Watch."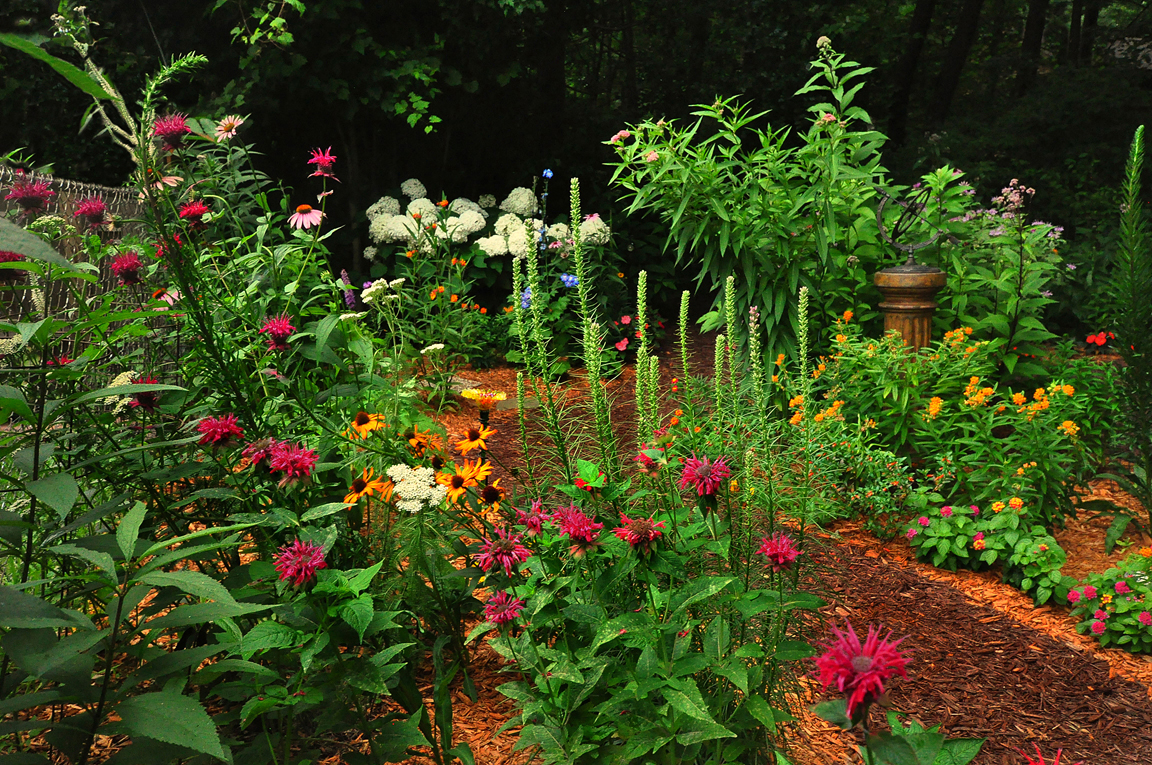 Absolutely stunning, John. I love how wildflowery it is, and how wild and lush it looks. More photos, please!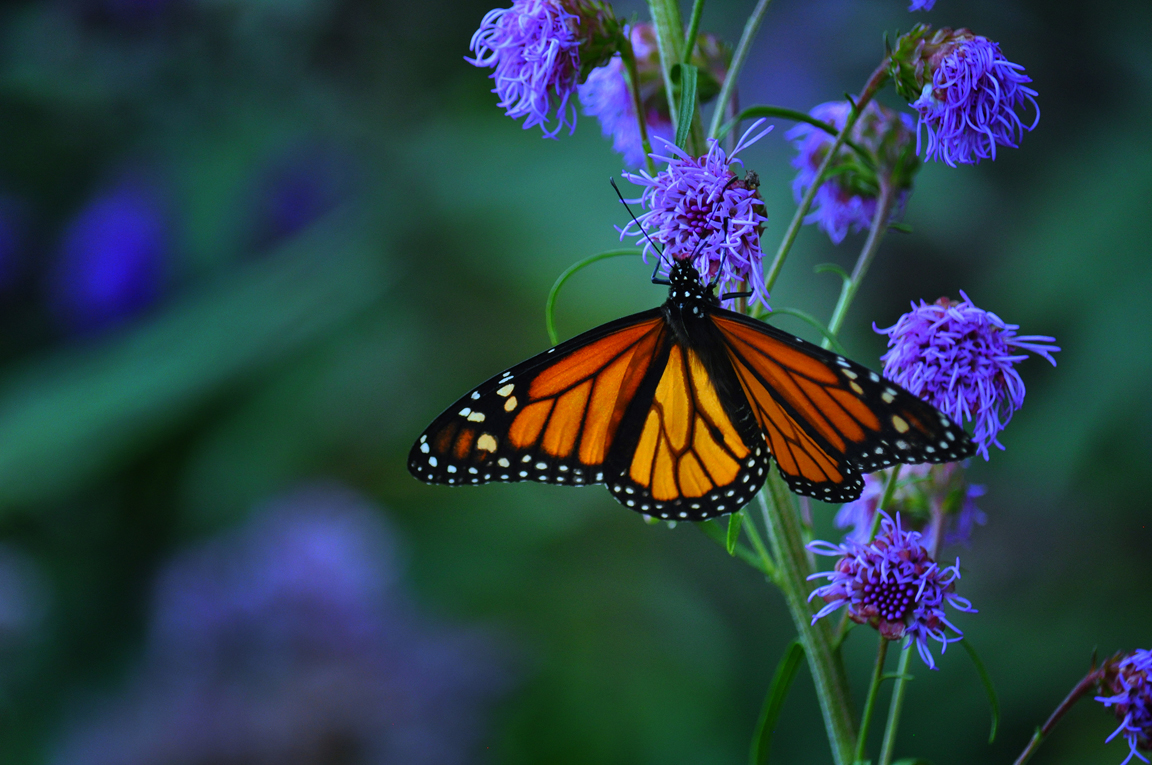 —-Winter is the perfect time to take a photographic stroll through the photos you took in your garden this year……and then send some in to me at [email protected]!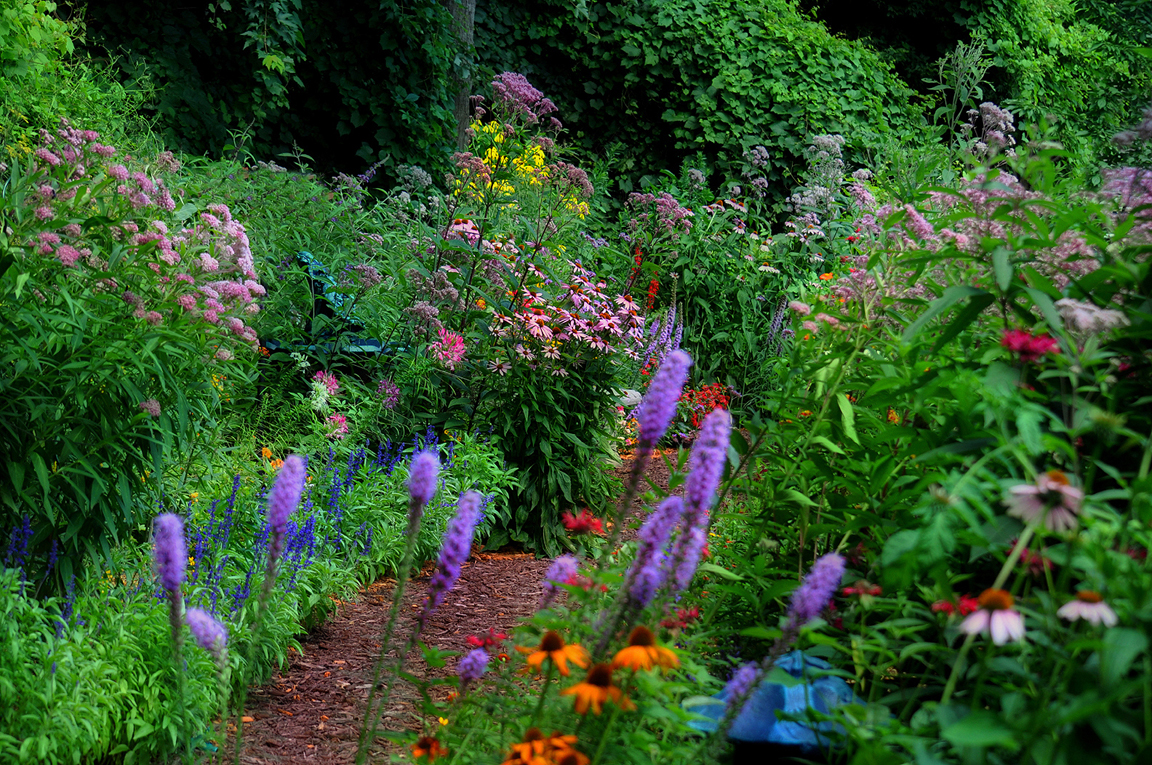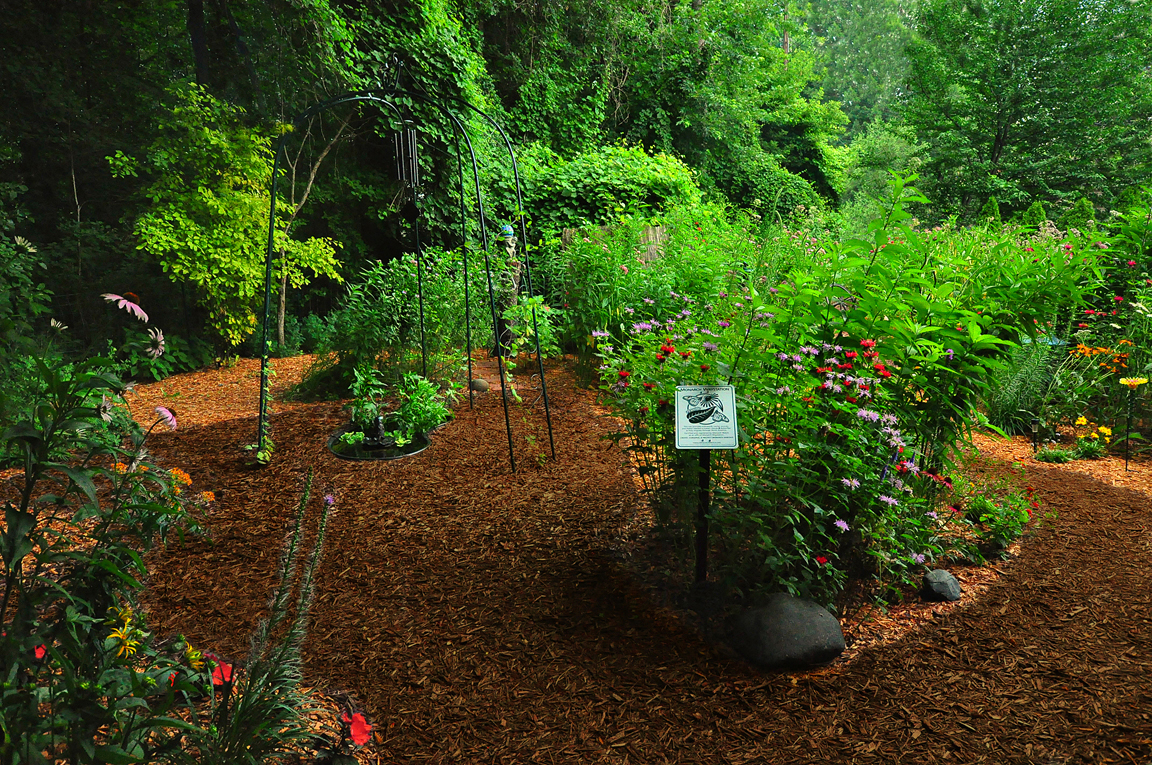 Want us to feature YOUR garden in the Garden Photo of the Day? CLICK HERE!
Want to see every post ever published? CLICK HERE!
Want to search the GPOD by STATE? CLICK HERE!
**Check out the GPOD Pinterest page, where you can browse all the post in categories…fun! CLICK HERE!**