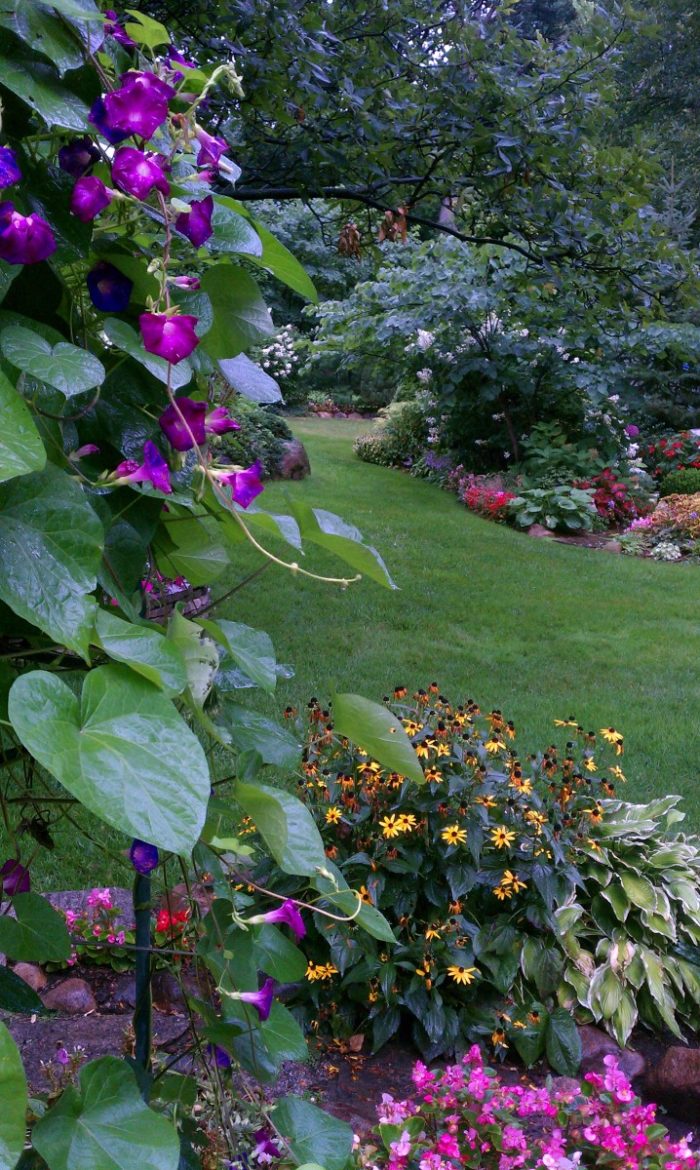 Today's photos are form Martha and Jim in Michigan. Martha says, "My husband and I live in Zone 5 in Waterford, Michigan. We love it here! Yes…even with the winter. My grandmother, who was a passionate gardener, once told me that she needed the winter to take a rest and contemplate dreams for spring. I happen to agree totally with her about that! Jim is the hardscape guy and the muscle. I'm the flower lady who usually moves plants around from year to year. We both design the gardens and usually agree with each other before we go forward. We have been married for 40 years and hope for 40 more. We share a passionate love for gardening!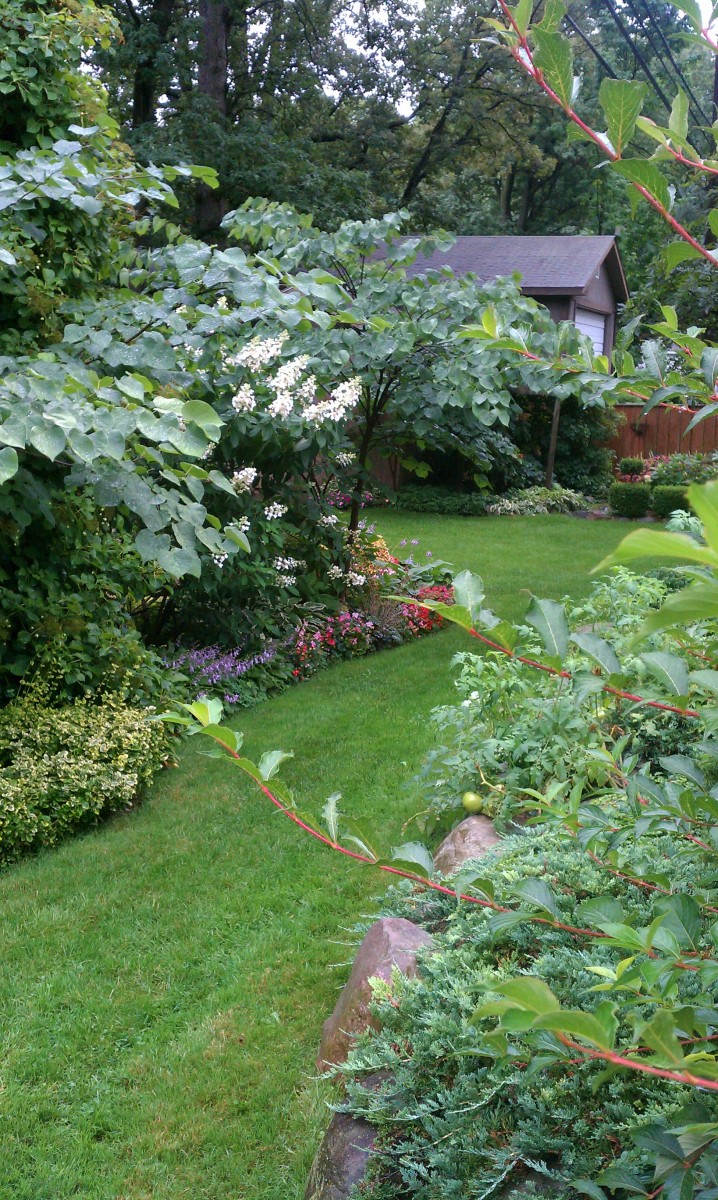 "Every February I start seeds in my basement under regular florescent lights. I use a heating cable and have always had great germination rates. I mainly start New Guinea impatiens, begonias, ageratum, coleus, petunias, and red salvia. I usually have about 24 flats. It takes a lot of time to bottom water all of them but it gives them a thorough watering that has to be done less often. It is very exciting when I see them first emerge or see the first flower show itself! Its always fun trying new varieties, too.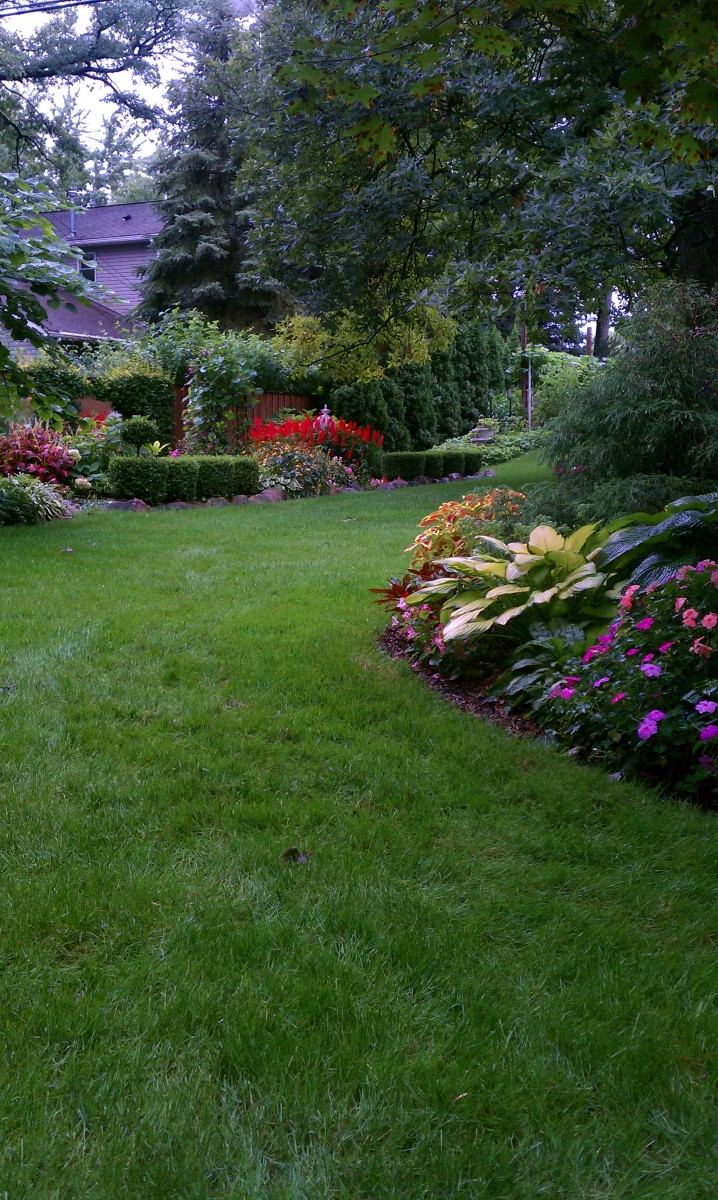 "My husband is a builder and has torn down homes for customers to build new ones. What is fortunate for us is that we can use some of the stuff in our yard for free. Some of the objects you see in the pictures are repurposed things that would have been thrown out. We enjoy finding a place in our yard for something we like that would have ended up in a landfill.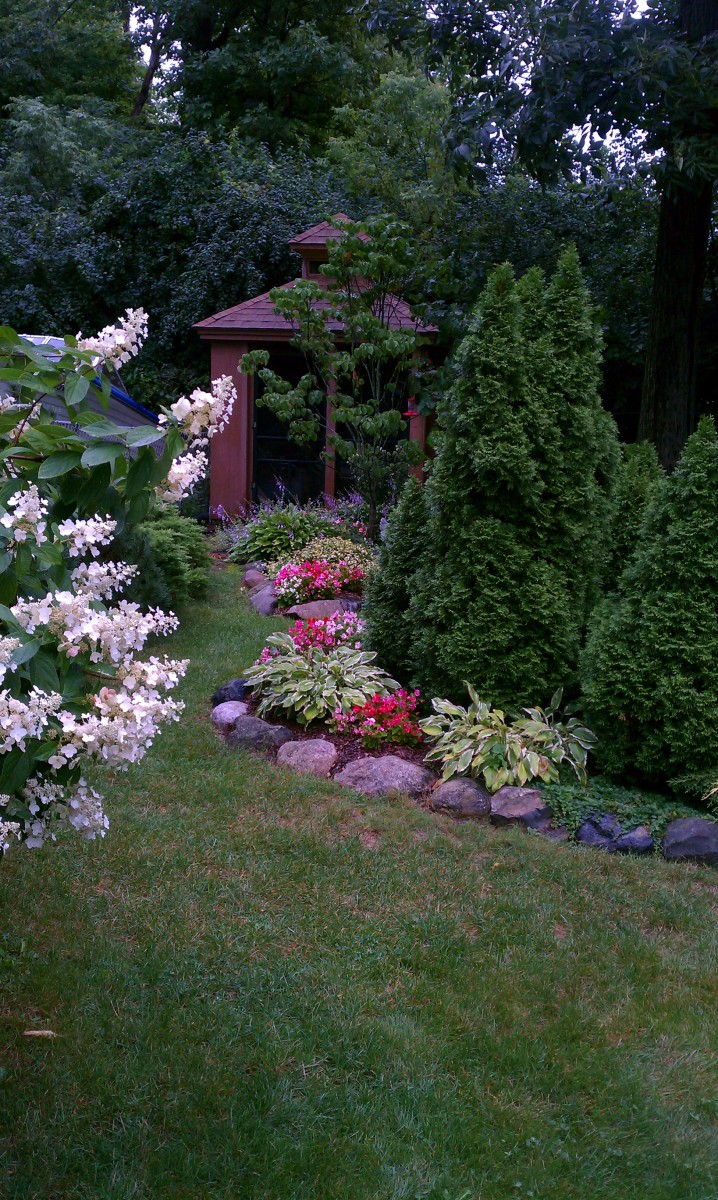 "When I first started gardening I was really obsessed with it and could barely wait for spring to come. My first flowers I planted were marigolds and I planted them along my driveway that was over 50 feet long. I didn't realize that marigolds would need to be deadheaded! Wow! I learned a lot that year.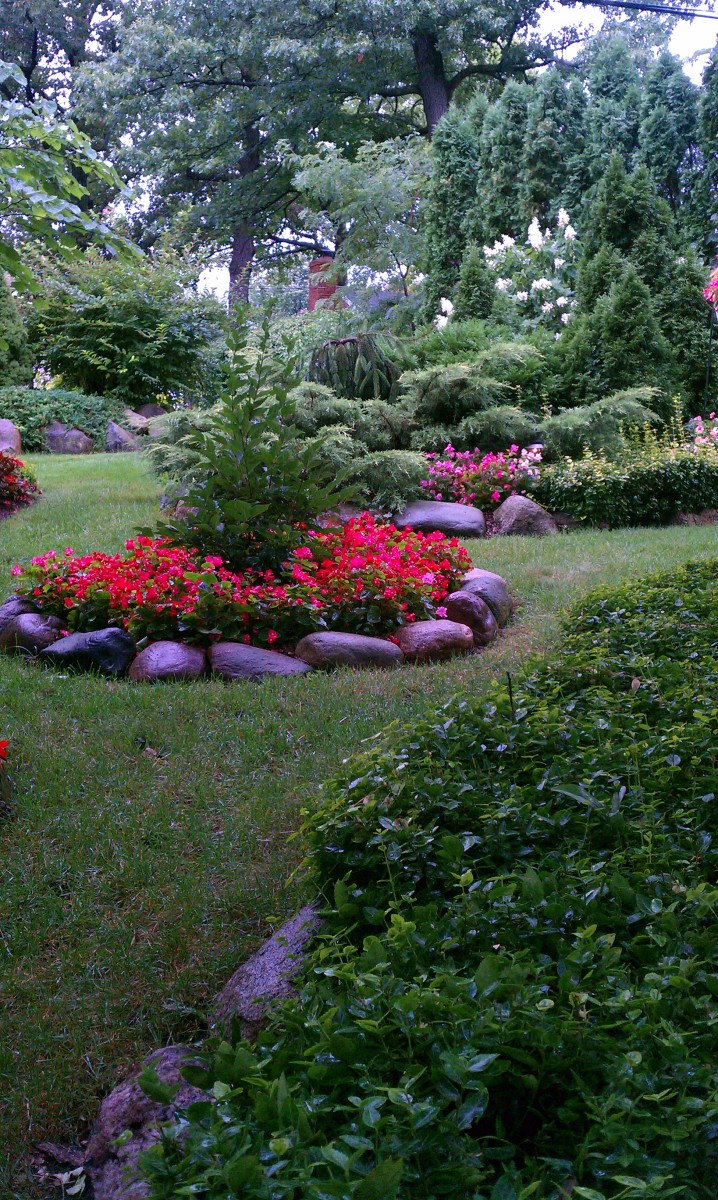 "Years later I still love to garden but I definitely garden smarter. My progression through the years has gone from annuals to perennials to flowering shrubs to evergreens to trees to fruit trees. I always tell people read up on what you want to learn then don't be afraid to make mistakes. Because sometimes the mistakes will teach you more than the successes. This year I started moonflower vines at the end of March. New lesson learned??? Start in the end of April next time. They are outgrowing the sticks I have them growing up on pretty darn fast! Yikes!!! Happy gardening everyone!"
Wow, what a LUSH garden! I love how you've used annuals liberally to add splashes of color. Lovely! Send more pics…..
**** Share your garden story…. Email me with photos and words at [email protected]. ****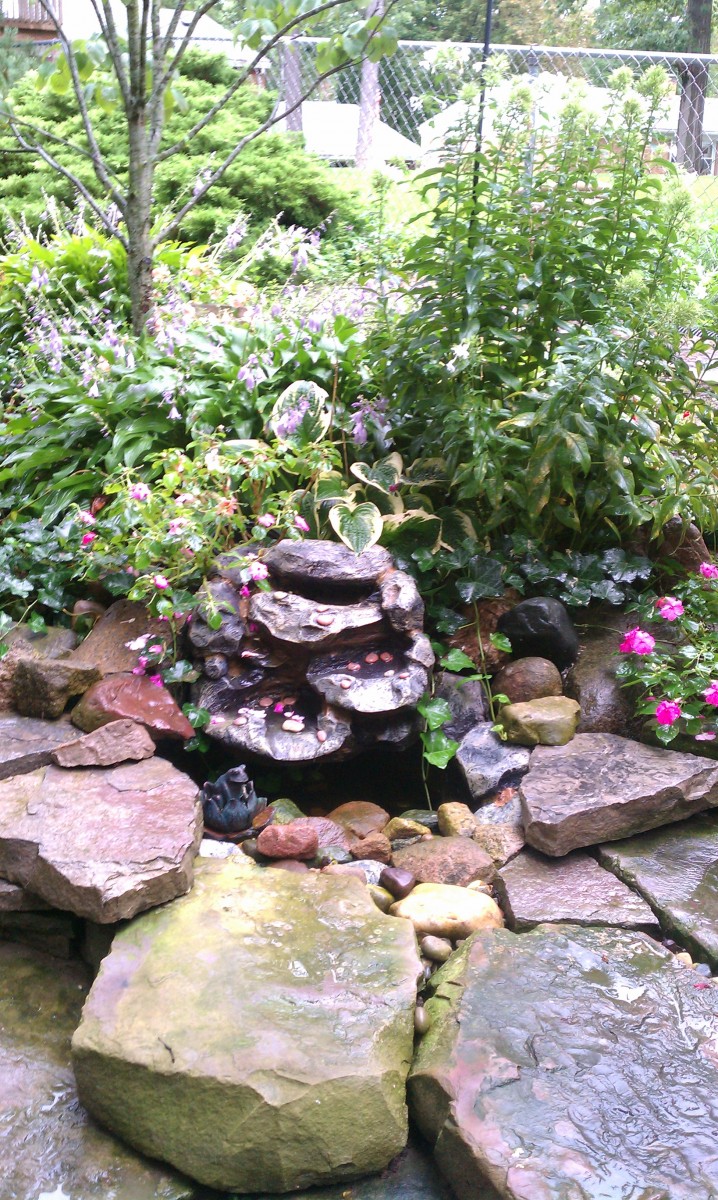 Want us to feature YOUR garden in the Garden Photo of the Day? CLICK HERE!
Want to see every post ever published? CLICK HERE!
Want to search the GPOD by STATE? CLICK HERE!
Check out the GPOD Pinterest page! CLICK HERE!