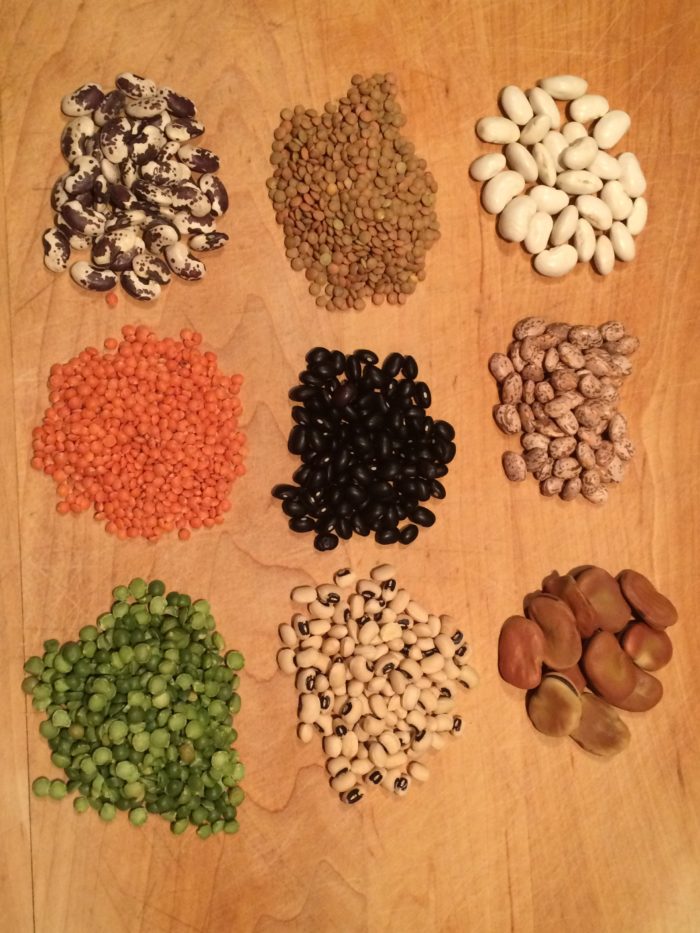 I love beans, lentils, split peas, chickpeas and eat them probably at least five times a week. The aforementioned are commonly known as pulses and belong to the Leguminosae family. These crops have been chosen to be featured foods to be celebrated for the year of 2016–read all about it.
The 68th General Assembly of the United Nations declared 2016 the International Year of Pulses (IYP). The IYP 2016 aims to heighten public awareness of the nutritional benefits of pulses as part of sustainable food production aimed towards food security and nutrition. (https://www.fao.org/pulses-2016/en/
The following quote is taken from the U.S. Dry Bean Council (https://www.usdrybeans.com/2014/01/united-nations-proclaims-2016-the-international-year-of-pulses/): "This is the greatest opportunity in a century to give pulses the attention they deserve. Pulses can help to increase food security for those with shortages and to tackle the increase of diseases linked to lifestyles such as obesity and diabetes. Plus, they improve cropping systems and are good for farmers," says Bahceci. "The International Year of Pulses will give pulses additional research attention and nutritional programming, which will lead to dietary uptake. Increased pulse consumption will grow both healthy people and a healthy planet. We deeply appreciate the United Nation's dedication to the task."
There is even a Web site developed to encourage folks to eat more pulses–where you can sign up and take the "Pulse Pledge". https://pulsepledge.com/take-the-pledge/ "Commit to eating pulses once a week for 10 weeks and join a global food movement!" I do not have to make a pledge to eat pulses since I am a vegetarian and have been using them in my diet on a regular basis for over 40 years. However, I did it for the fun of it and I get a weekly email from them that has lots of great recipes featuring all sorts of pulses from appetizers and entrees to salads–and yes, even desserts.
Pulses are good for us–did you know that the average American eats only 1/2 cup beans per week?! I must admit that I was stupified and chagrined to read this. Not only are they affordable crops that can be dried and stored easily–they are good for us. Legumes contain antioxidants, protein, fiber, iron, potassium, folate–and contain no cholesterol, sodium or gluten. Pulses are one of the most cost-effective proteins around, enjoyed by people around the world as a food staple. They are a sustainable crop with a low carbon footprint, and are fairly drought tolerant and frost hardy.
What with Capsicum as Herb of the Year for 2016 and Pulses as Crop of the Year 2016–we can do some inspired gardening and cooking. I went overboard and ordered about 25 kinds of chile peppers… and then I got on the bean bandwagon. Next blog, I will inform you about some beans that I have grown, new beans that I have recently ordered and some great seed sources for pulses. Meanwhile, put some beans on to soak overnight and take the pulse pledge to incorporate more of these protein-rich, wonderful edibles into your diet.