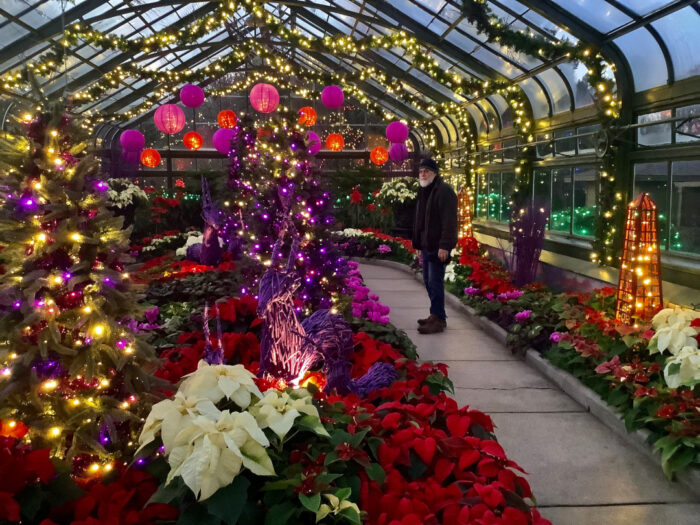 Today we're visiting with Alice Fleurkens.
We live one and half hours from the Canadian side of Niagara Falls, so we decided to drive down there on a Sunday afternoon to check out the Christmas lights and the greenhouses. What a treat that was! I am just guessing that they have over a million Christmas lights.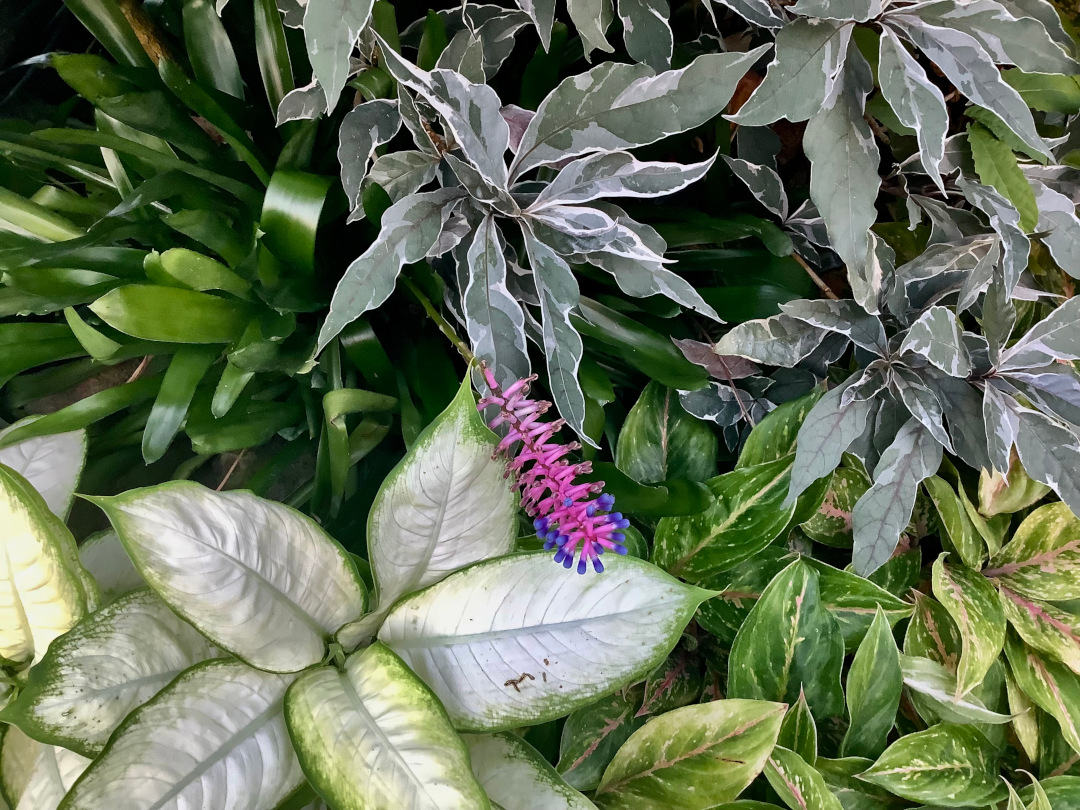 Tropical beauty is on display inside the greenhouses, with beautiful foliage from Aglaonema and Diffenbachia and a single brilliant flowering spike from a bromeliad of some kind.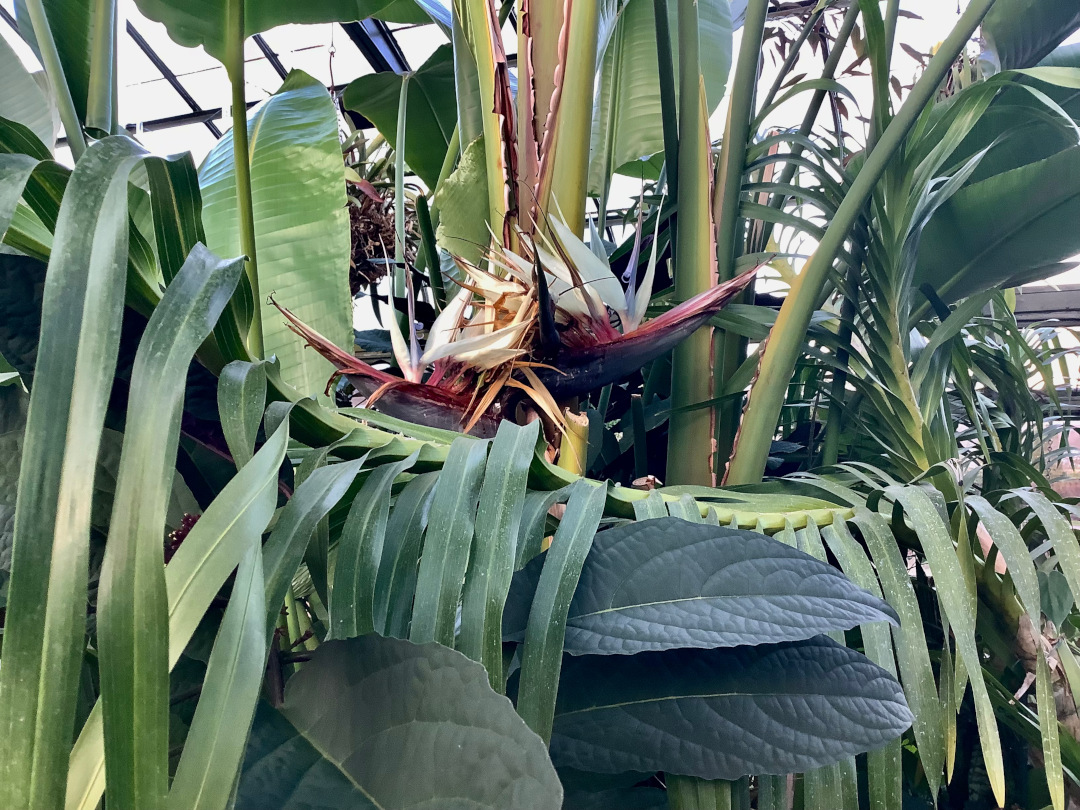 The flowers of a white bird of paradise (Strelitzia nicolai, Zones 10–12) are dramatic. These flowers get their name because they look like an exotic bird. In their native South Africa they are pollinated by a bird called a sunbird. Unlike hummingbirds, sunbirds can't hover and are larger, so the sturdy stems provide a place for the bird to perch while it sips nectar and inadvertently carries pollen from plant to plant.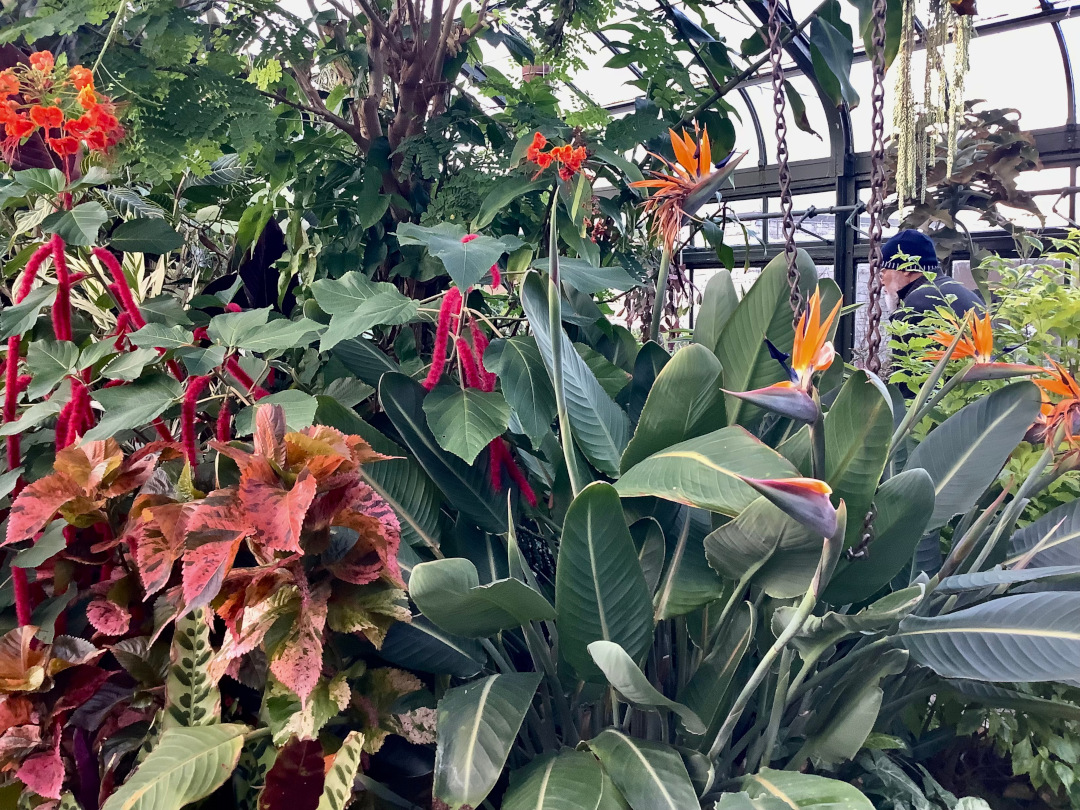 This bird of paradise is a smaller species or variety with orange flowers.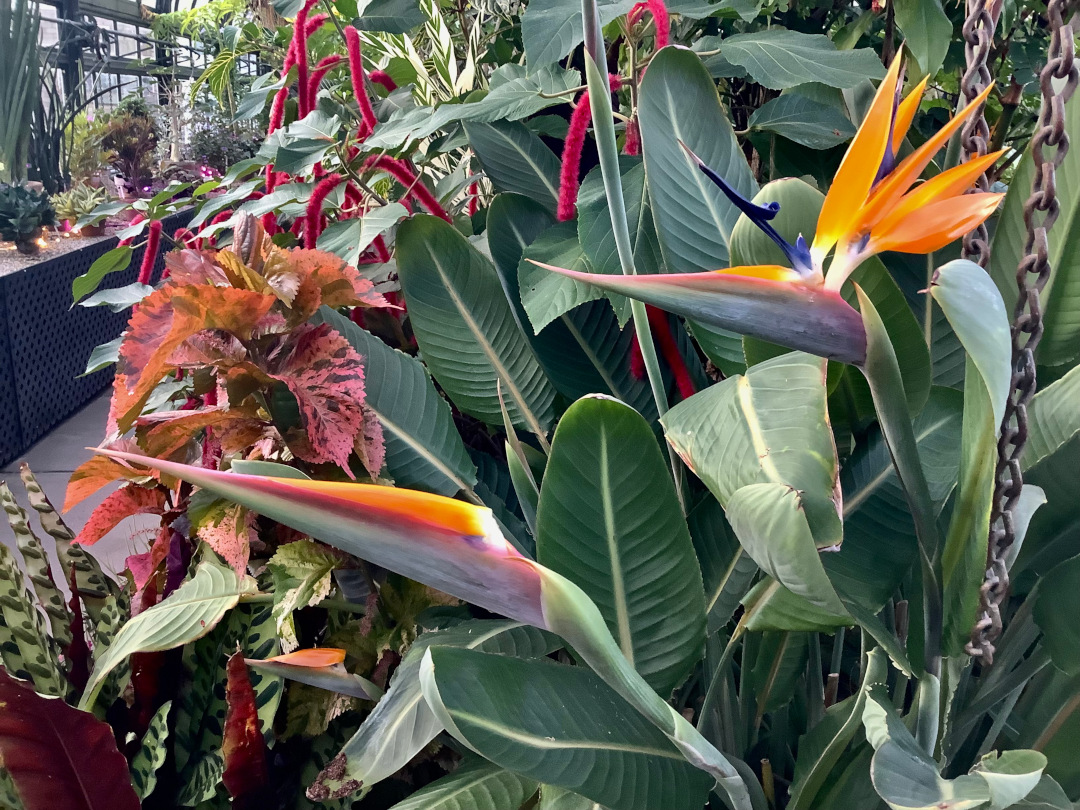 Behind these bird-of-paradise blooms are the long, dangling flower spikes of chenille plant (Acalypha hispida, Zones 10–11).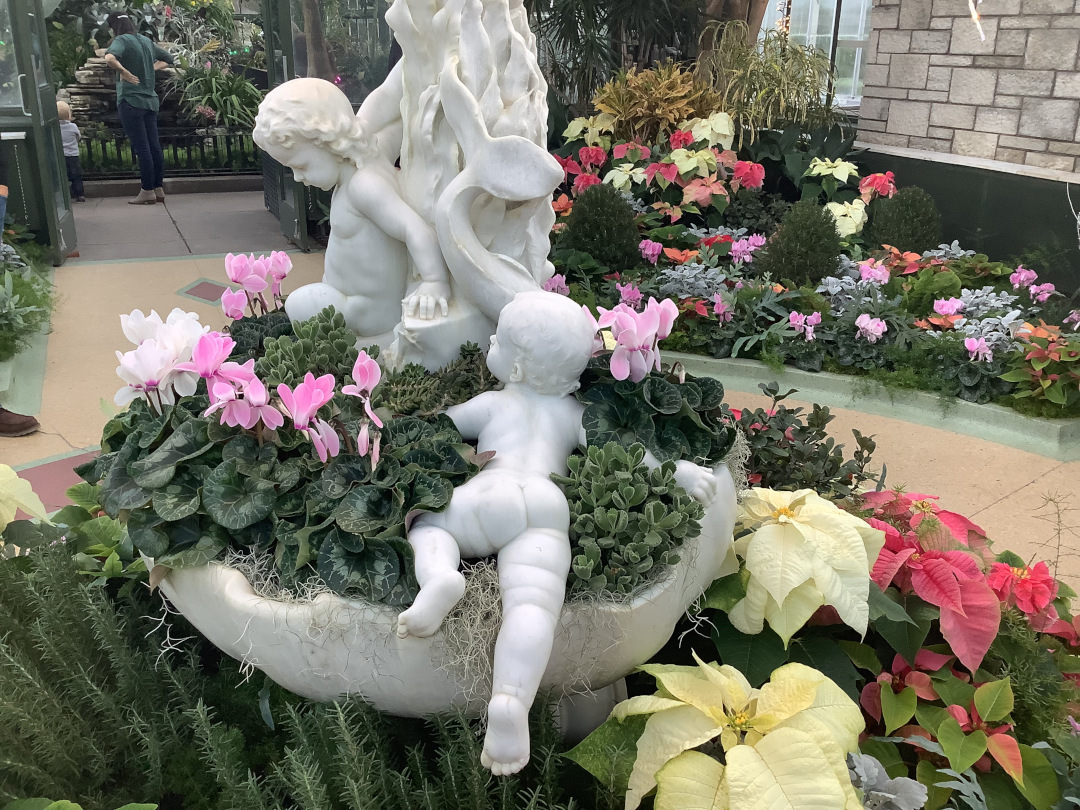 Numerous poinsettias (Euphorbia pulcherrima, Zones 10–11) bloom in the greenhouse, along with some pink and white cyclamen (Cyclamen persicum, Zones 8–10)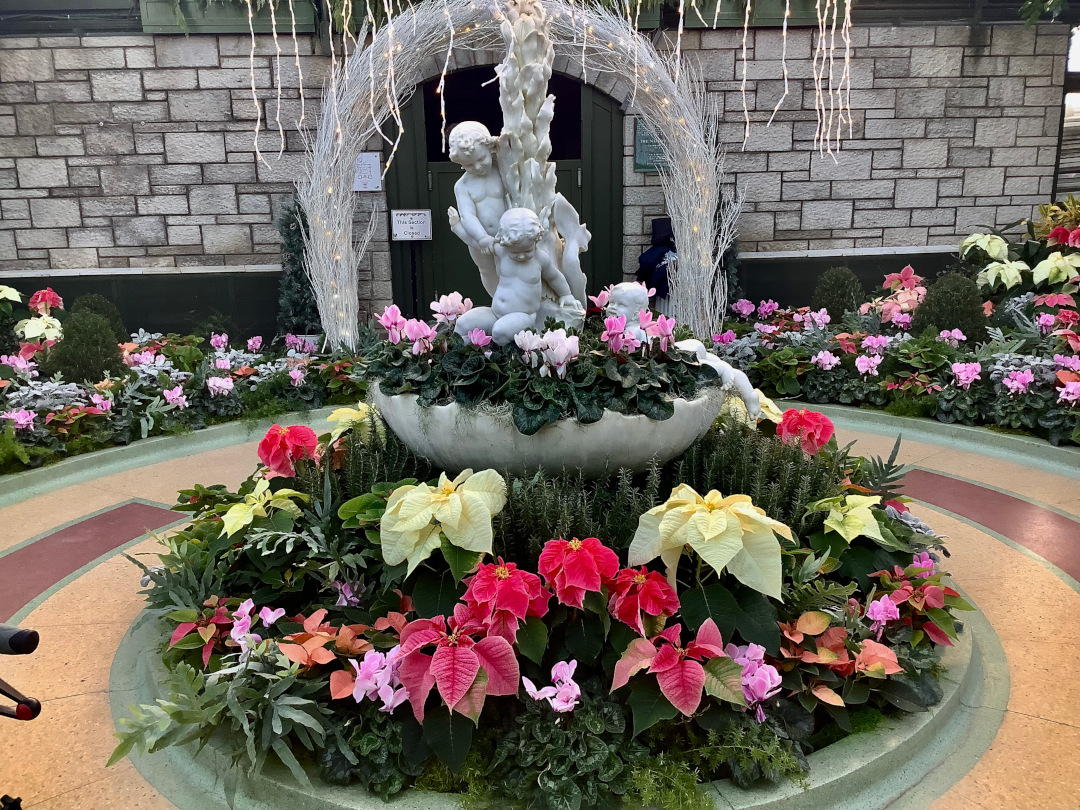 More poinsettia and cyclamen plantings grace the greenhouse. Though poinsettias bloom with red bracts in their wild state, modern breeding has brought numerous other colors and forms to the plant.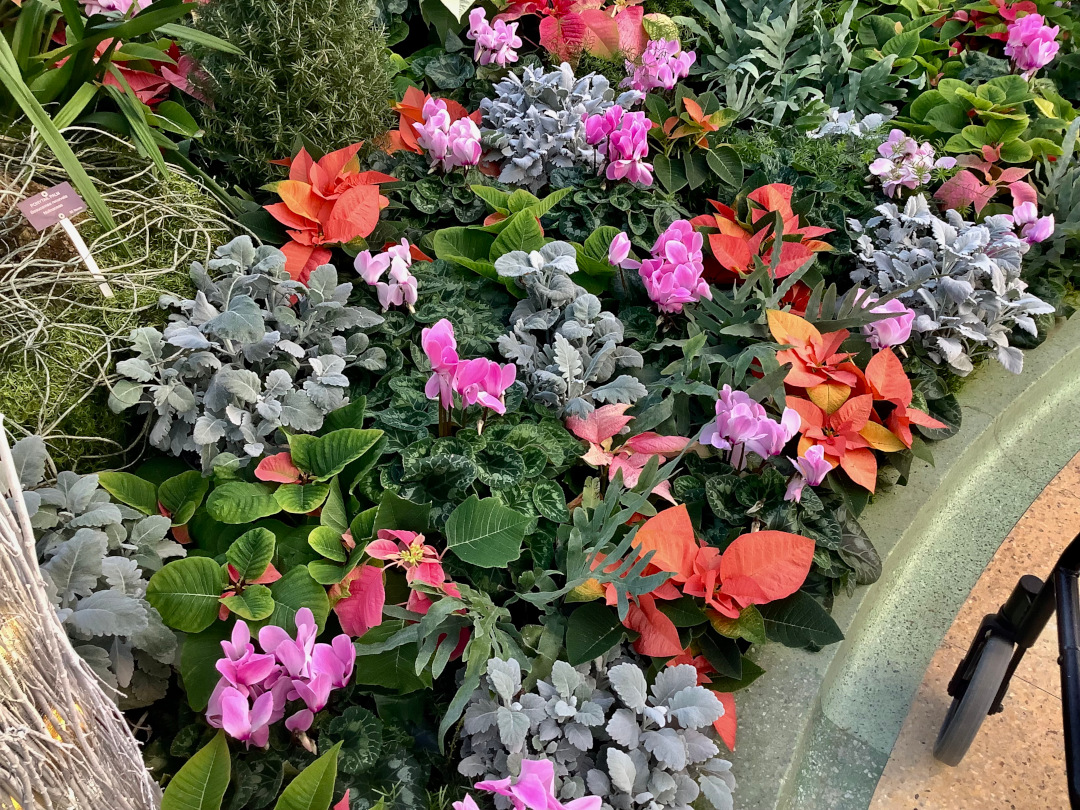 These orange-hued varieties are beautiful. Some of the more unusually colored poinsettias you see for sale are simply white varieties painted a different color, but I think this orange one is the result of careful plant breeding.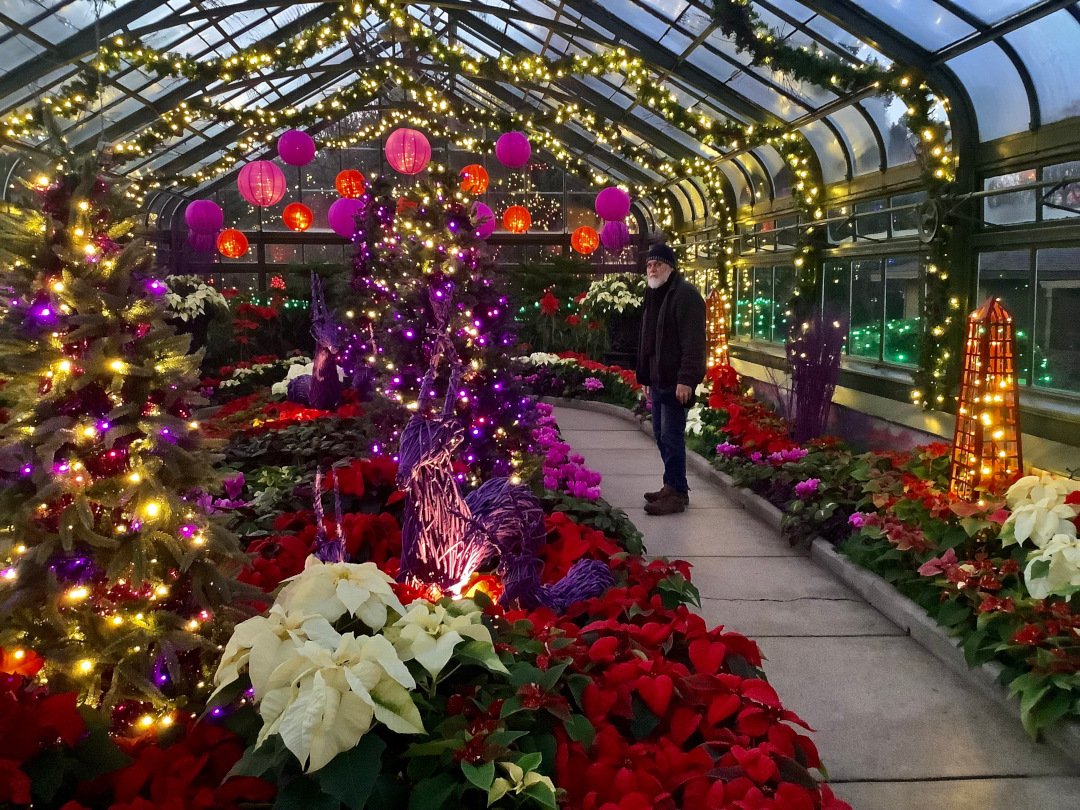 There is an incredible display of lights and plants in the greenhouse.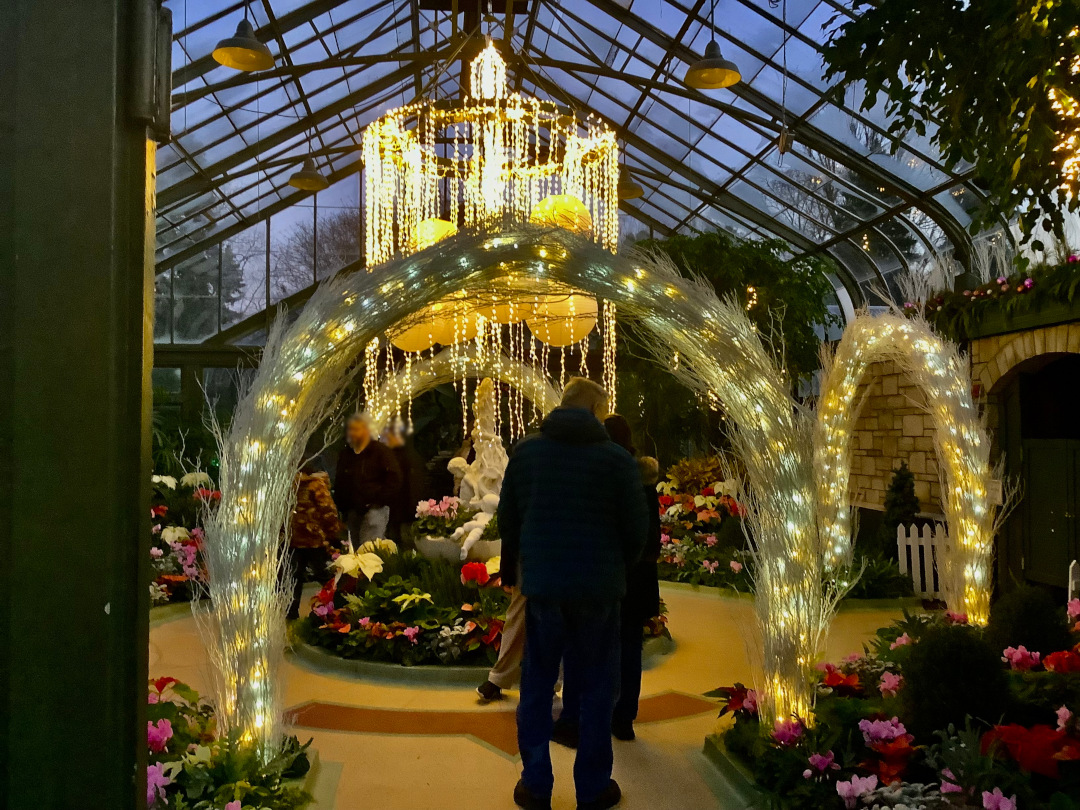 What a magical space they have created.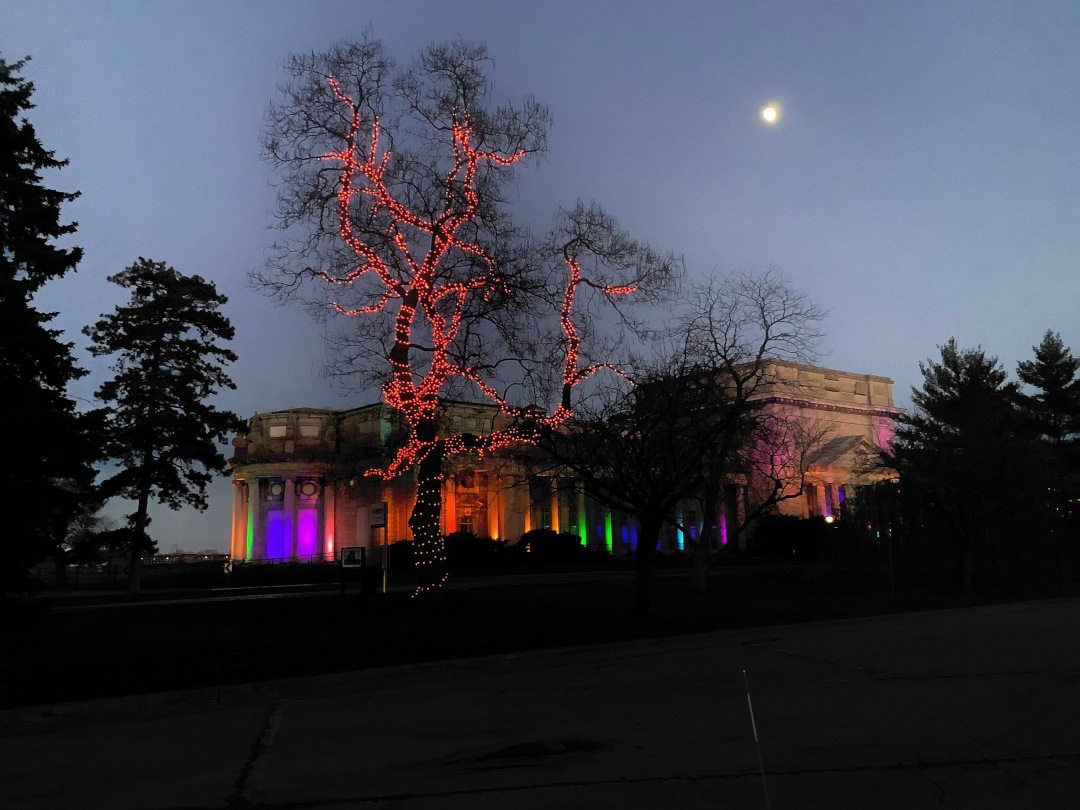 Outside, trees are wrapped with lights, and you can walk or drive through to enjoy the beauty.
Have a garden you'd like to share?
Have photos to share? We'd love to see your garden, a particular collection of plants you love, or a wonderful garden you had the chance to visit!
To submit, send 5-10 photos to [email protected] along with some information about the plants in the pictures and where you took the photos. We'd love to hear where you are located, how long you've been gardening, successes you are proud of, failures you learned from, hopes for the future, favorite plants, or funny stories from your garden.
Have a mobile phone? Tag your photos on Facebook, Instagram or Twitter with #FineGardening!
Do you receive the GPOD by email yet? Sign up here.