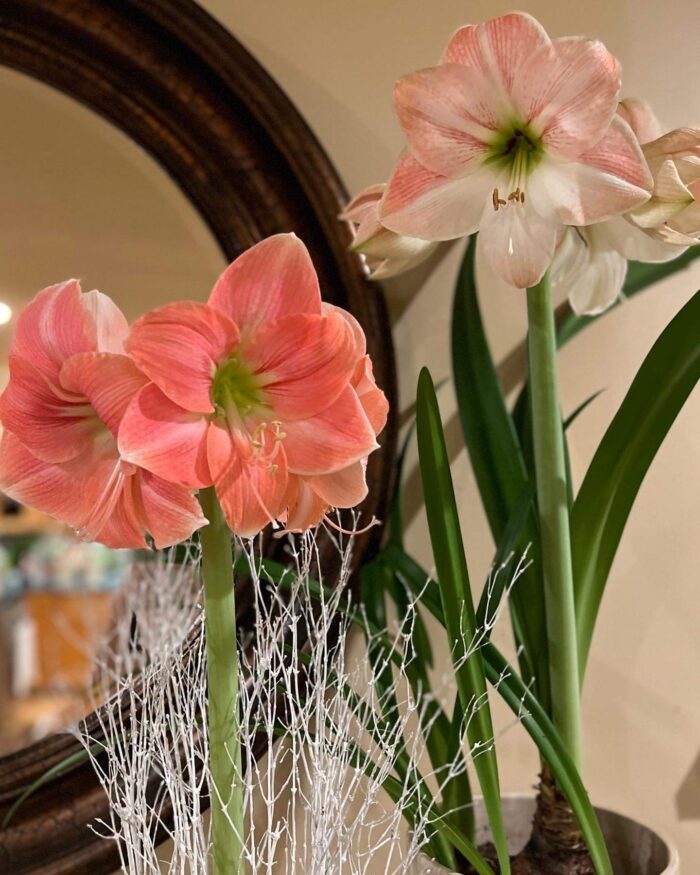 Today Cherry Ong in British Columbia is sharing some of her amaryllis (Hippeastrum hybrids, Zones 8–10 or as houseplants) from last winter. This is perfect inspiration for buying some to enjoy yourself in the coming months.
Here are some of the results of my procrastination gardening last winter. I always forget to dry them in the summer and store them in the fall, but I'm still thankful for all these flowers after the new year's arrival.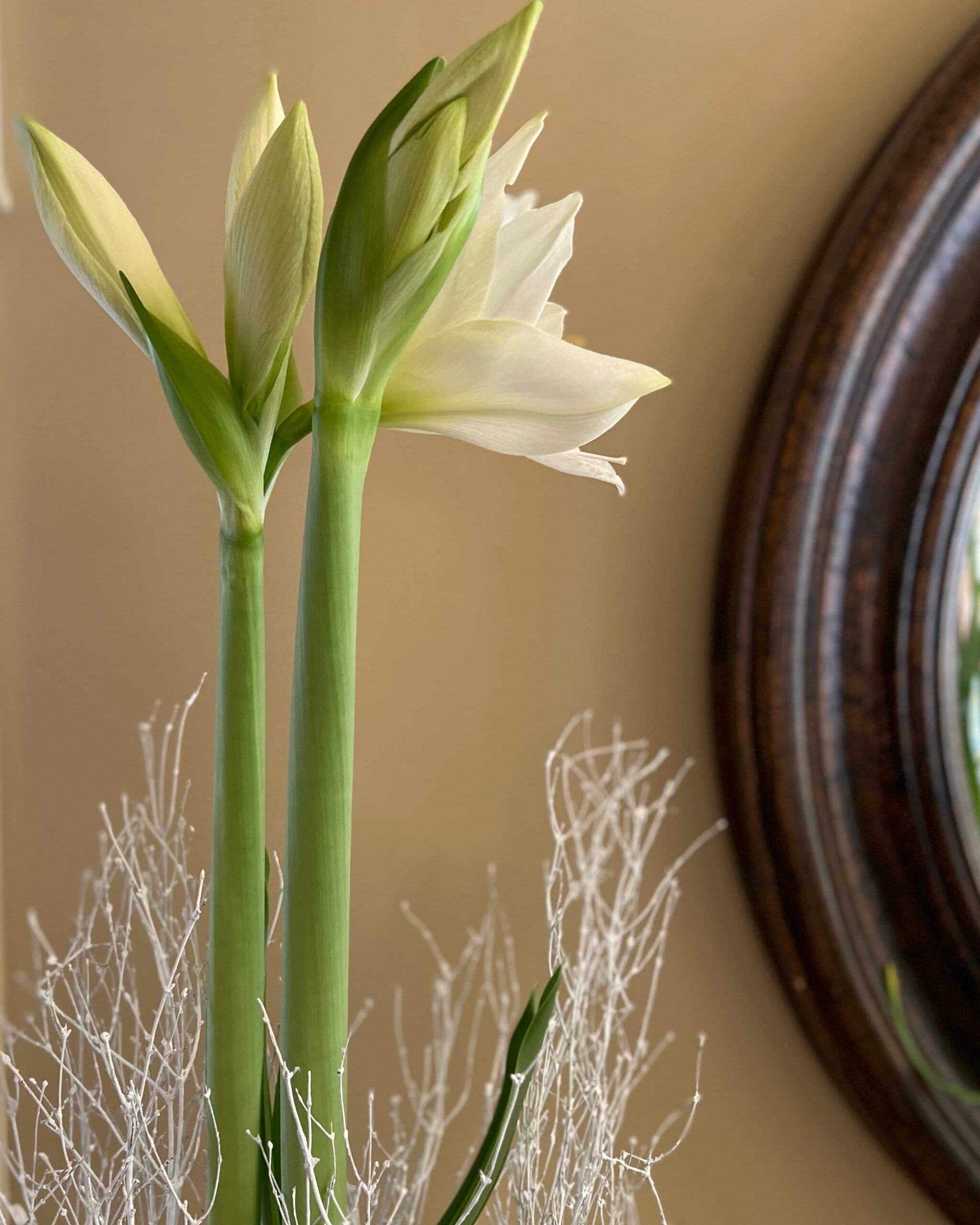 Hippaestrum 'Mont Blanc' is just beginning to open. One of the pleasures of growing hippeastrum is that indoors, and during the winter when there is little other gardening to do, you can really take the time to enjoy every detail of their blooming cycle.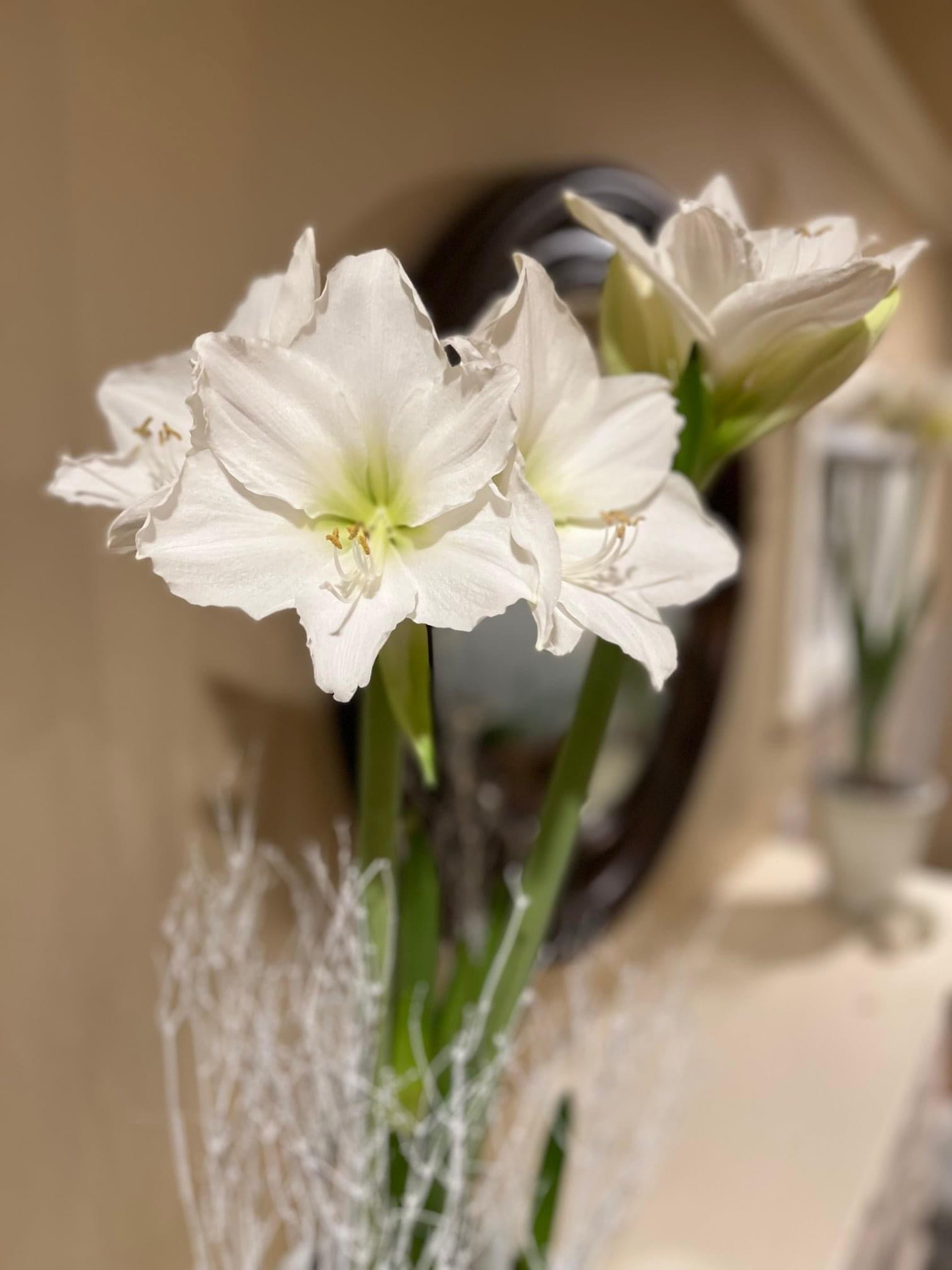 When fully open, the blooms of 'Mont Blanc' reveal the delicate green at their throats.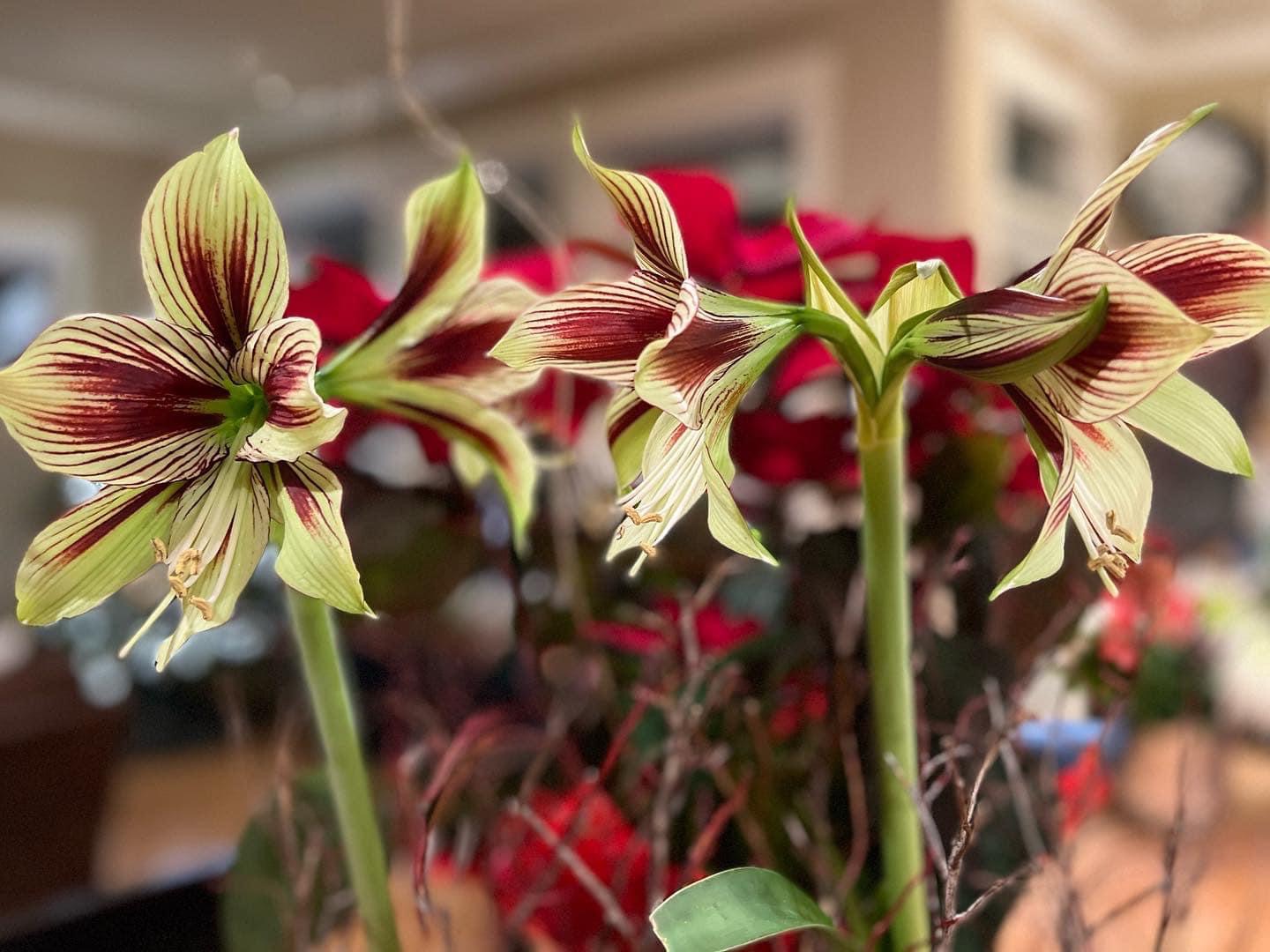 Hippaestrum papilio is sometimes called the butterfly amaryllis due to the exquisite patterns on the petals. Unlike most of the amaryllis species and hybrids grown as houseplants, papilio is an evergreen, meaning you shouldn't let the bulbs dry out and go dormant but should keep them watered and in bright, indirect light all through the growing season.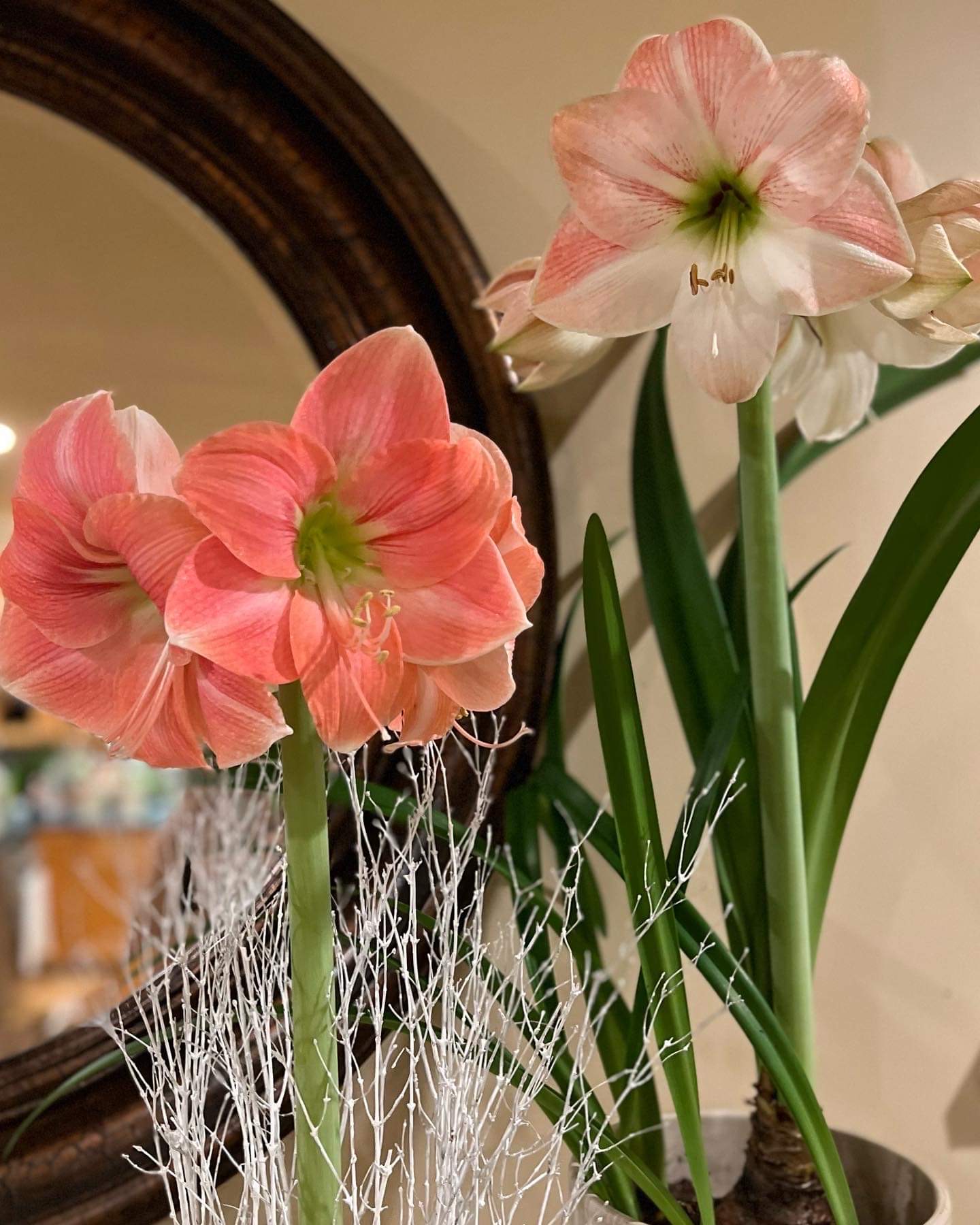 Hippaestrum 'Pink Surprise' and 'Apple Blossom' look beautiful together with their similar but complementing shades of pink.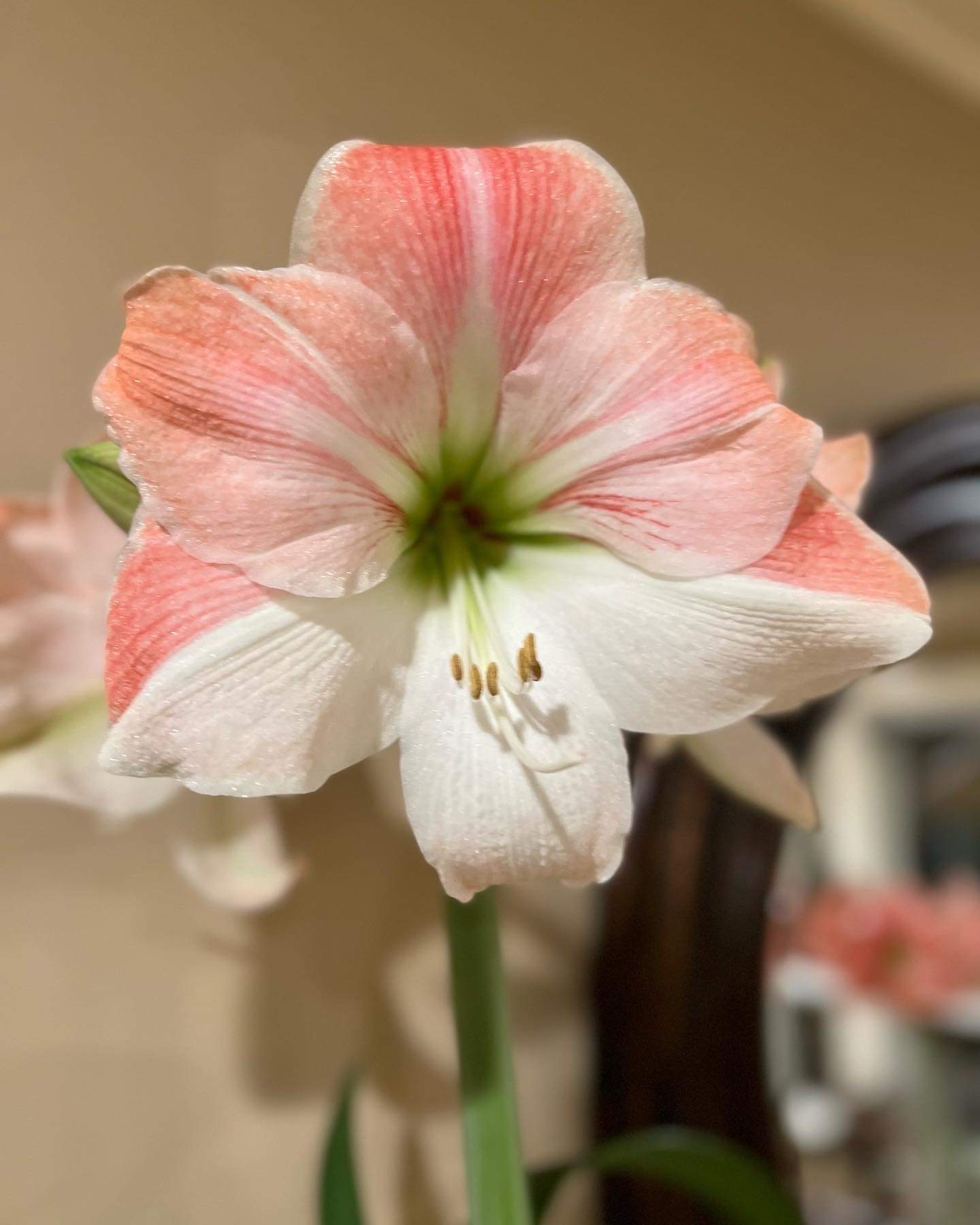 Cherry says that this plant of 'Apple Blossom' pushed out leaves before sending up a flowering spike, making her think she had failed as a gardener. But then the flower stem emerged, and clearly all is well!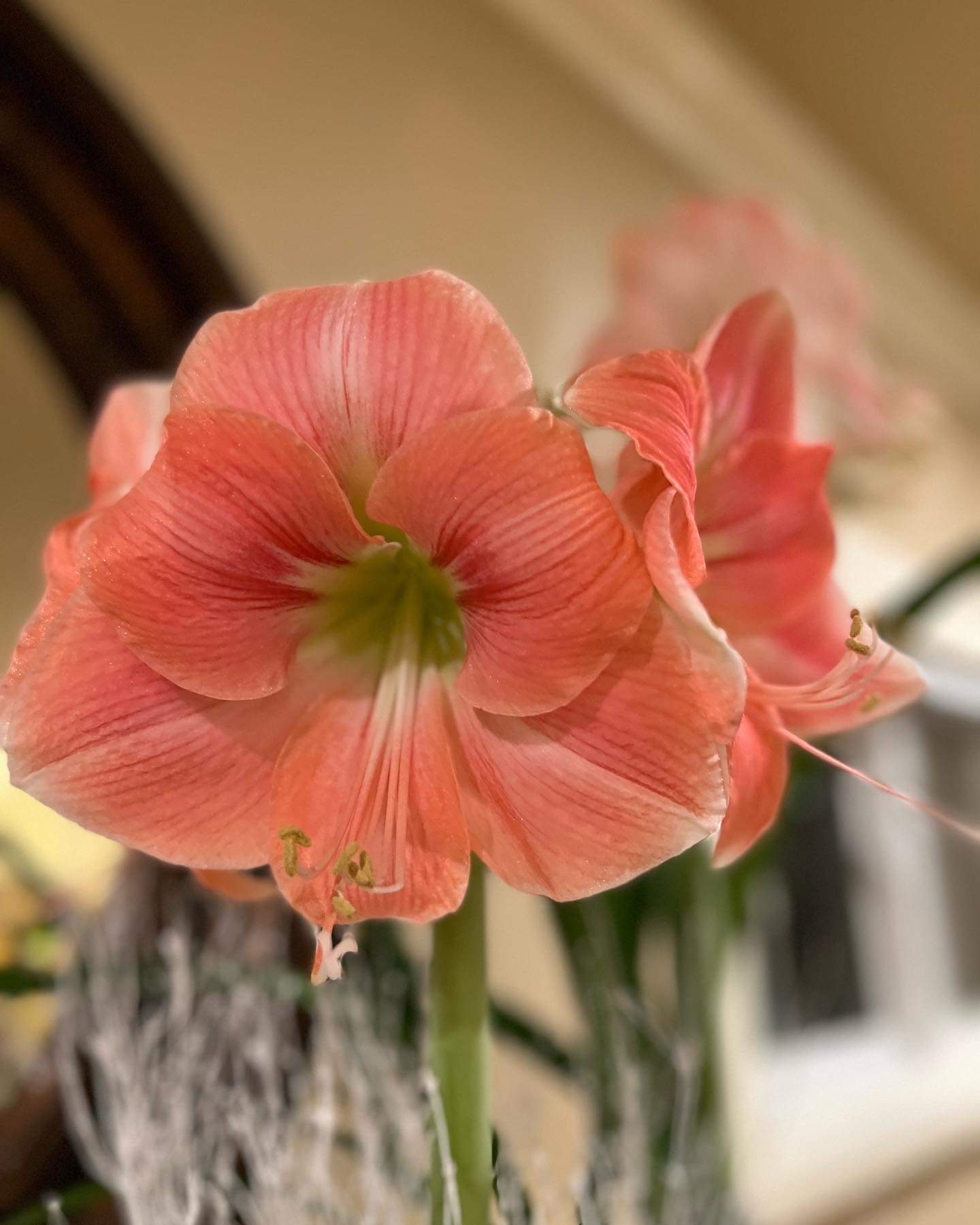 A friend gave Cherry this 'Pink Surprise' as a gift. And what a beautiful gift it is!
For more info on growing amaryllis, check out this article : Amaryllis: A Long-Blooming, Time-Tested Seasonal Showstopper
Have a garden you'd like to share?
Have photos to share? We'd love to see your garden, a particular collection of plants you love, or a wonderful garden you had the chance to visit!
To submit, send 5-10 photos to [email protected] along with some information about the plants in the pictures and where you took the photos. We'd love to hear where you are located, how long you've been gardening, successes you are proud of, failures you learned from, hopes for the future, favorite plants, or funny stories from your garden.
Have a mobile phone? Tag your photos on Facebook, Instagram or Twitter with #FineGardening!
Do you receive the GPOD by email yet? Sign up here.