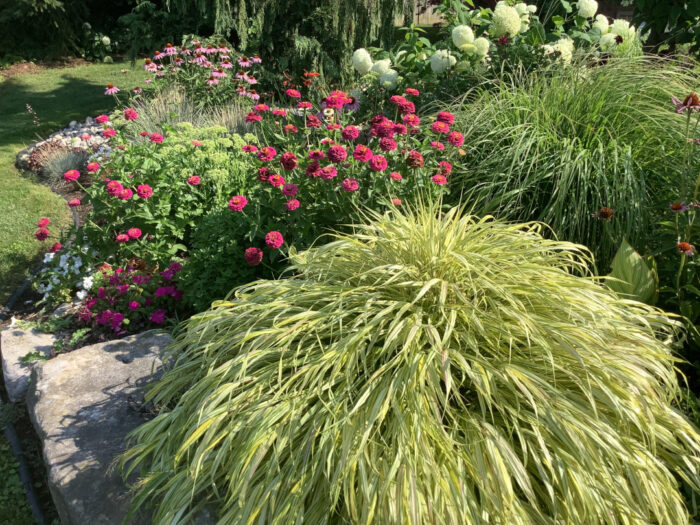 Alice Fleurkens is welcoming us into her Sweaburg, Ontario, garden today.
It has been a bad year for bugs—thousands of Japanese beetles it seems—and they eat, and eat. It is discouraging, but despite it all we have flowers.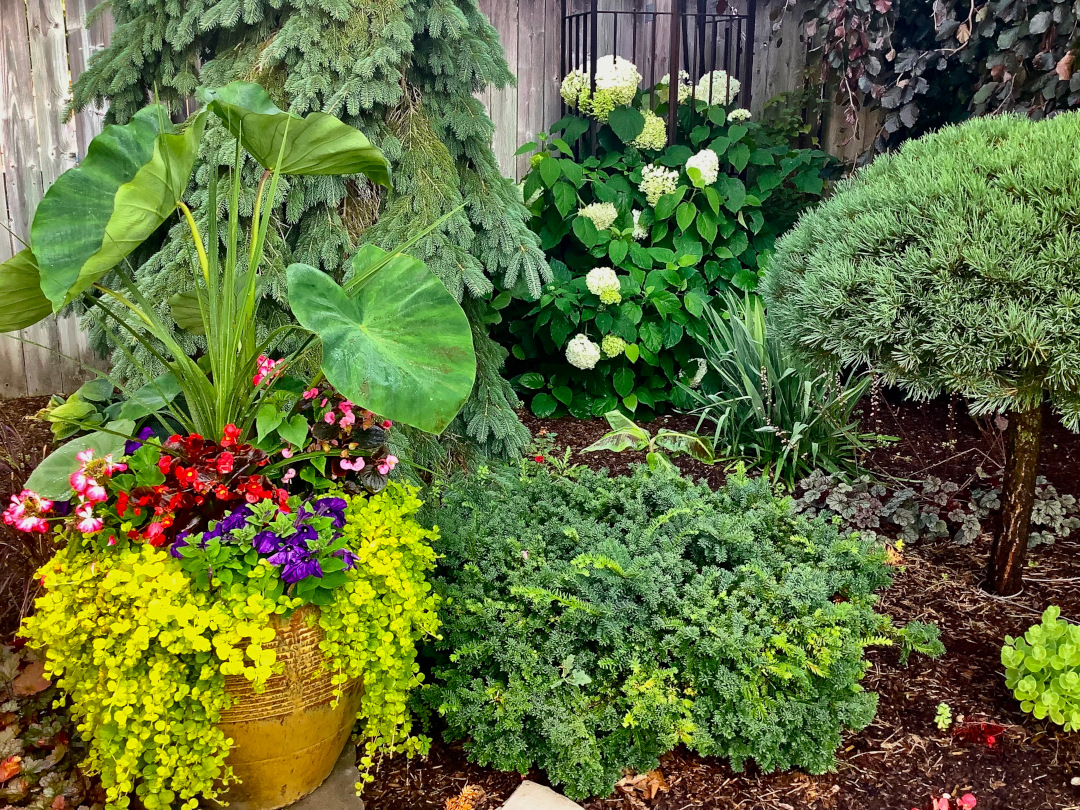 Luckily, the beetles leave this elephant's ear (Colocasia esculenta, Zones 7–10 or as a tender bulb) alone.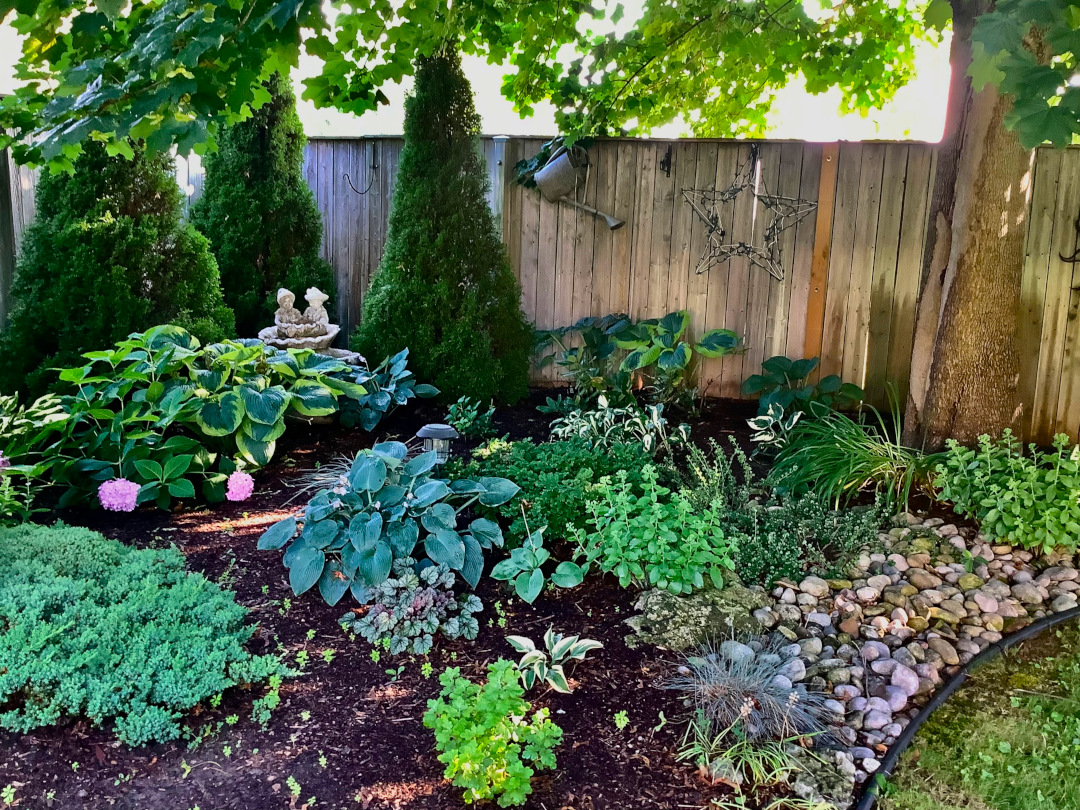 This garden is under a maple tree. It's kind of weedy right now because we have been away and have had a fair amount of rain in that time, even though it was quite dry when we got home.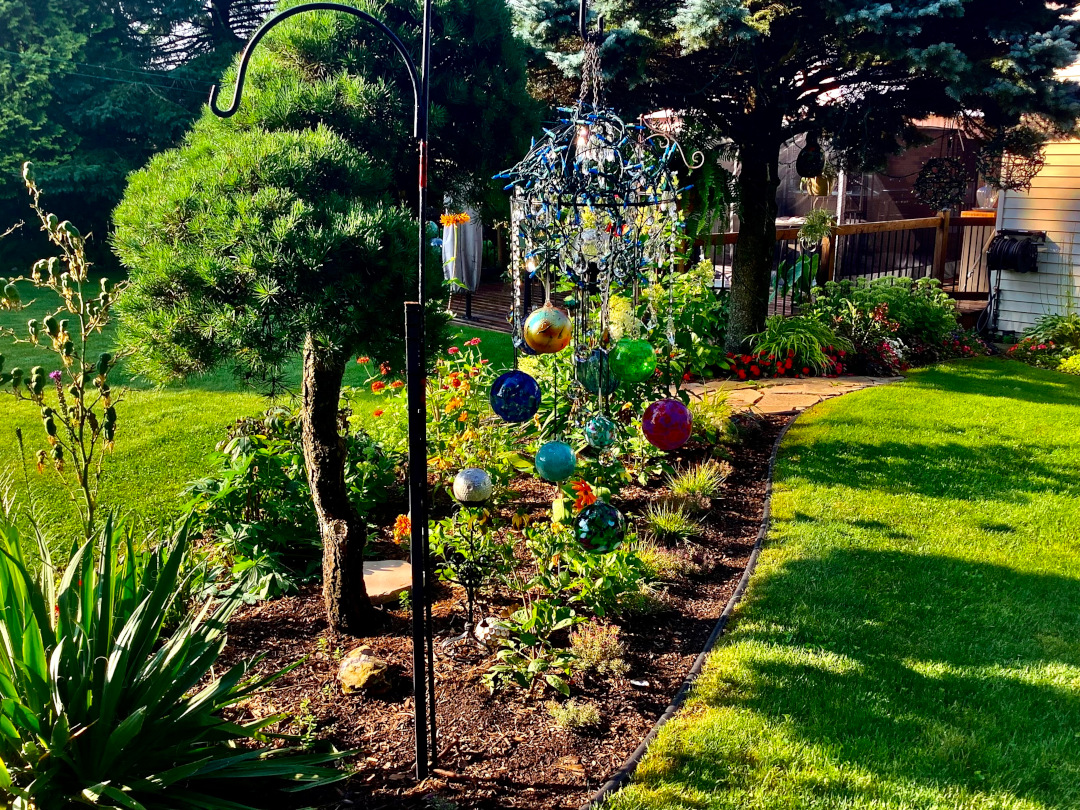 The dahlias in this spot have not done well, although some others in different spots got much bigger. I think the rabbits kept eating them in the spring. I have been collecting handblown glass and chandelier crystals. It is fun watching them in the sun.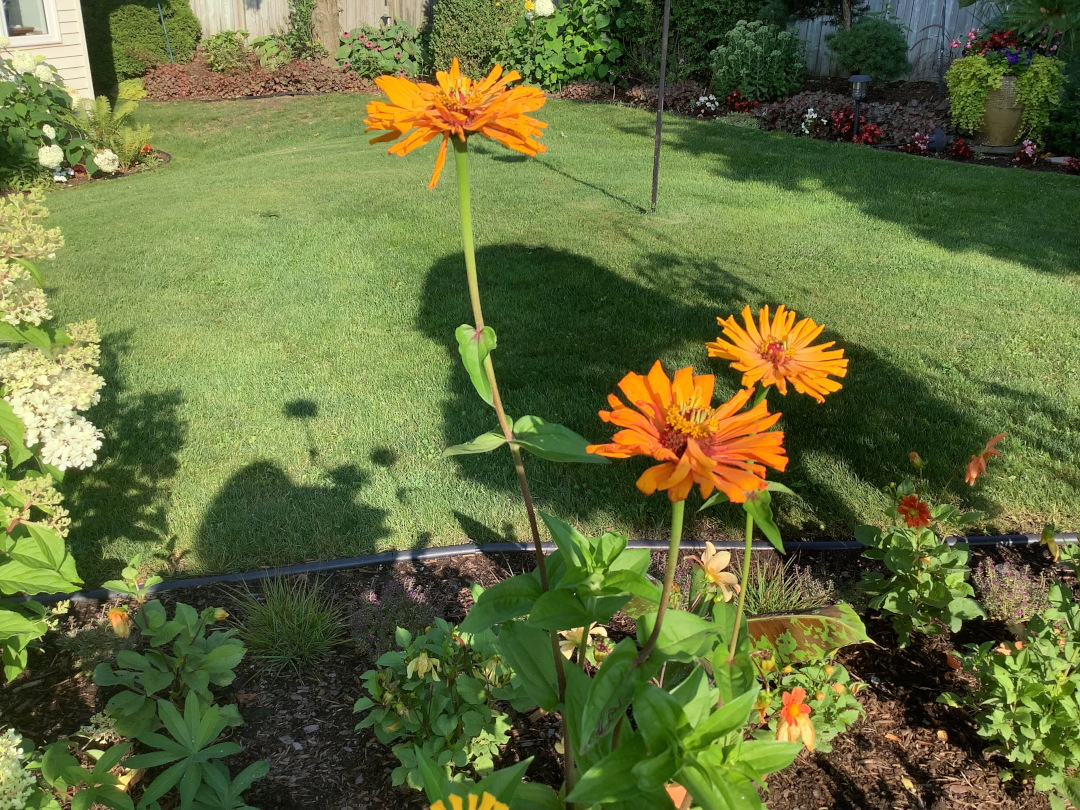 An orange zinnia (Zinnia elegans, annual) reaches for the sky.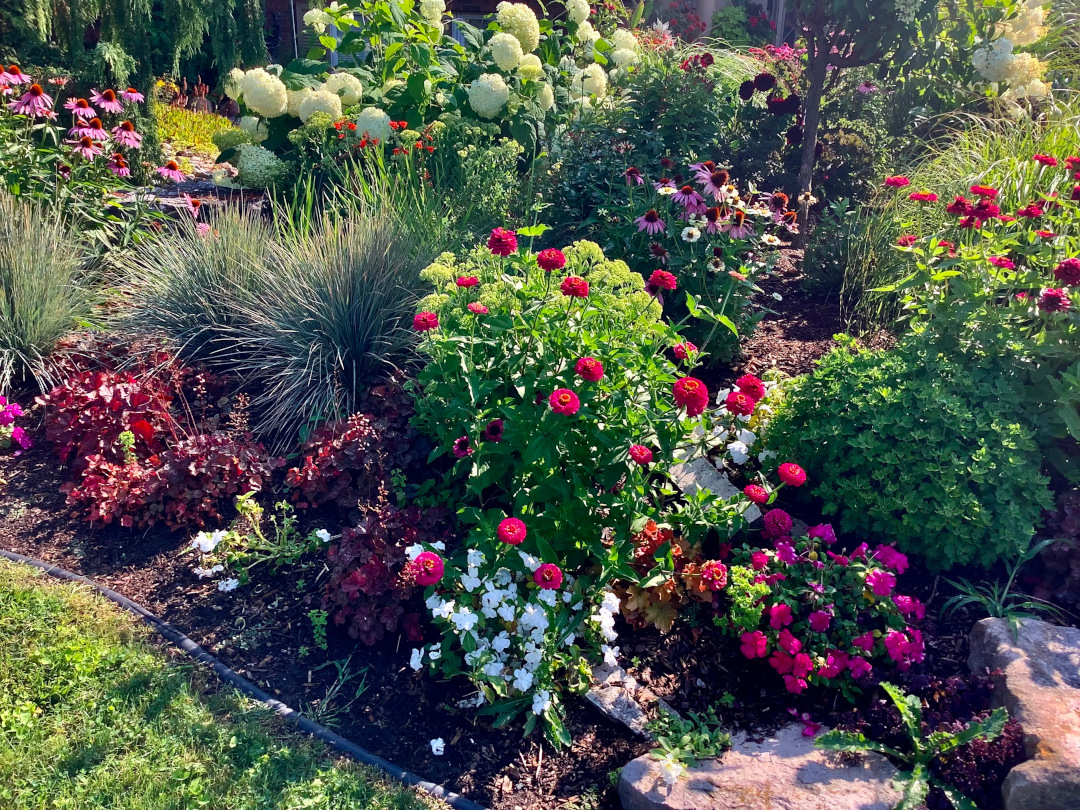 My riot of color in the front garden right now includes some mums; they should be nice next month. I bought them in the fall, and after they were done flowering I cut off all the dead flowers and planted them. Some survived, and some did not.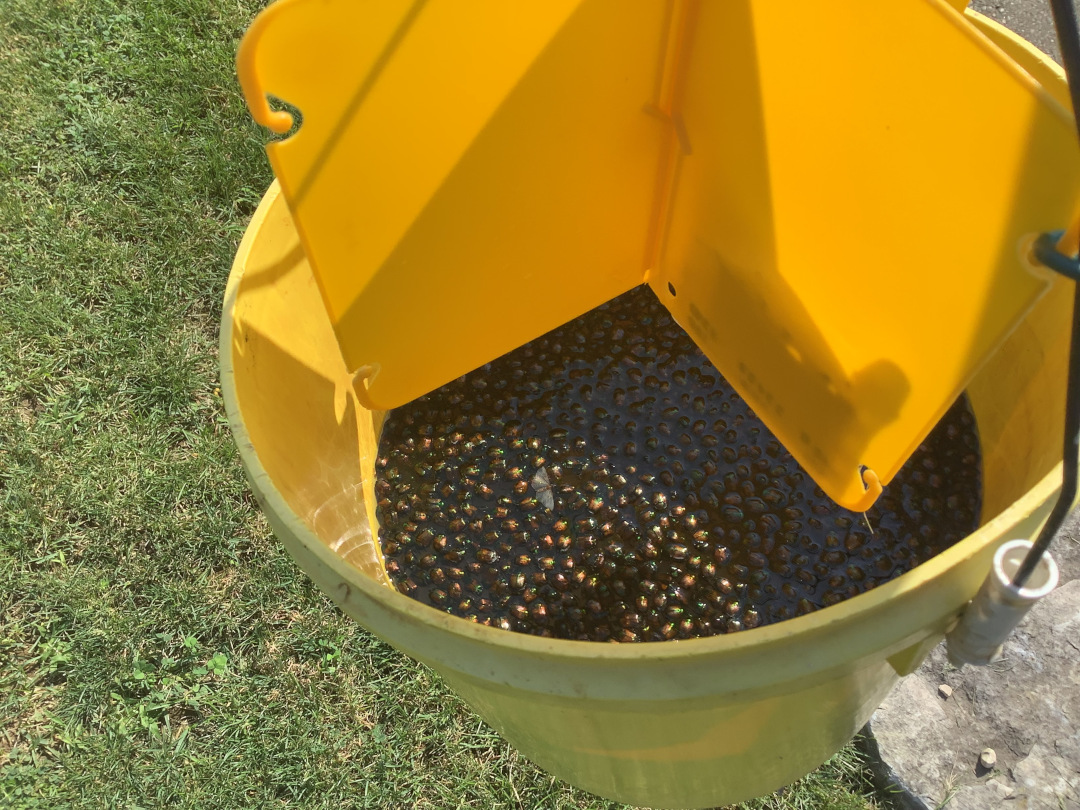 Here's a two-day catch of beetles. Knocking Japanese beetles into a bucket of water like this is a pesticide-free way to reduce their numbers in the garden. Hold the bucket under the plants and they'll just drop straight in.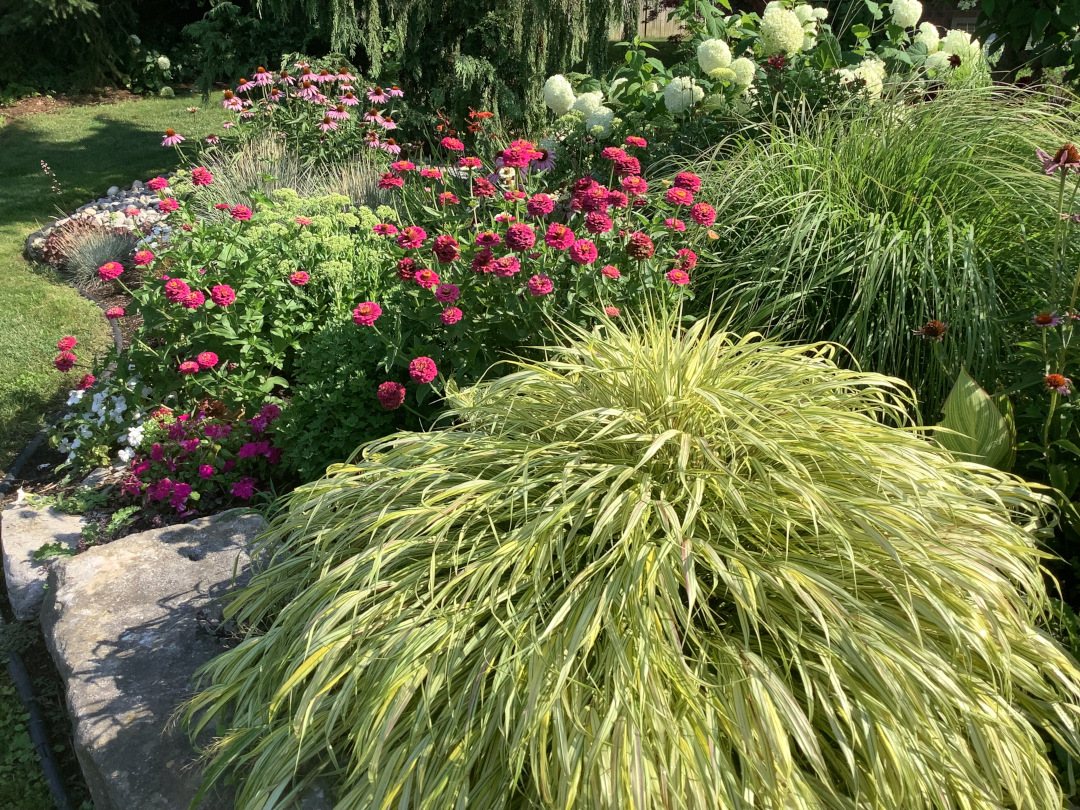 I love this yellow grass (Hakonechloa macra, Zones 5–9), which seems to do great in the sun.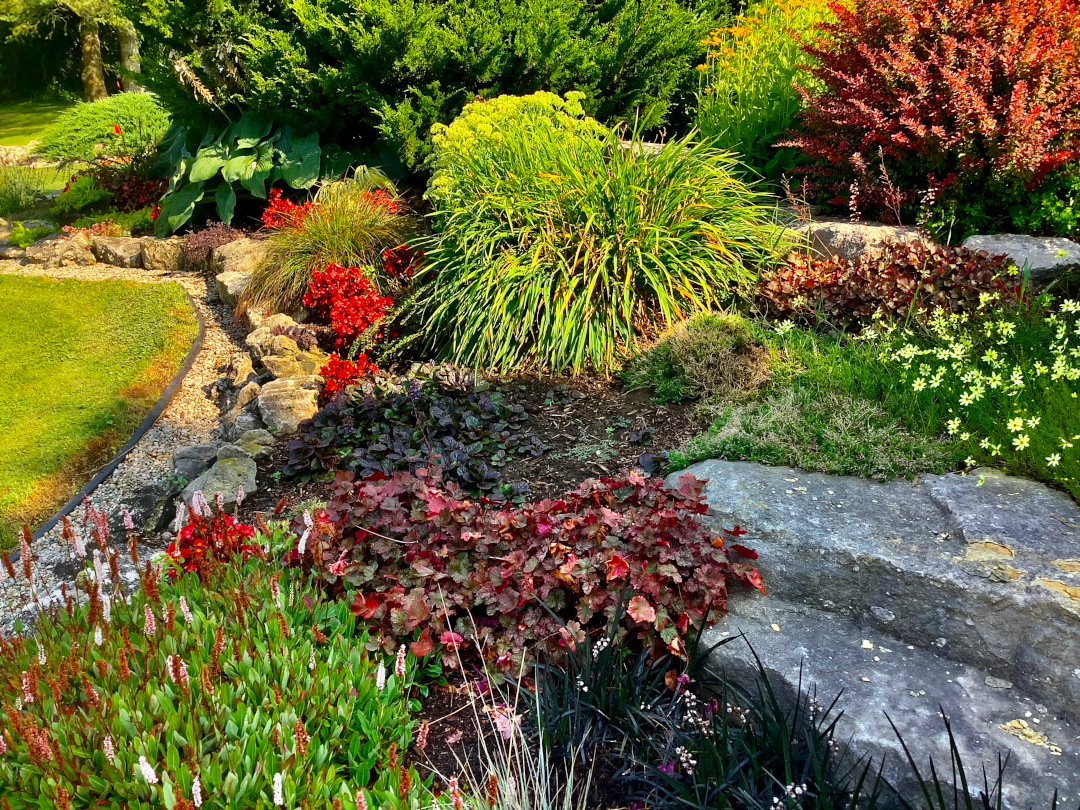 Foliage and flowers provide color in this garden. The creeping phlox (Phlox subulata, Zones 2–8) has an ant nest in it, and so do many of the coral bells (Heuchera hybrids, Zones 4–8); I'm not sure what to do about that. The ground cover in the bottom left, fleece flower (Persicaria affinis, Zones 5–8), is one of my favorites. It's low maintenance and easy to control, and it has beautiful fall color.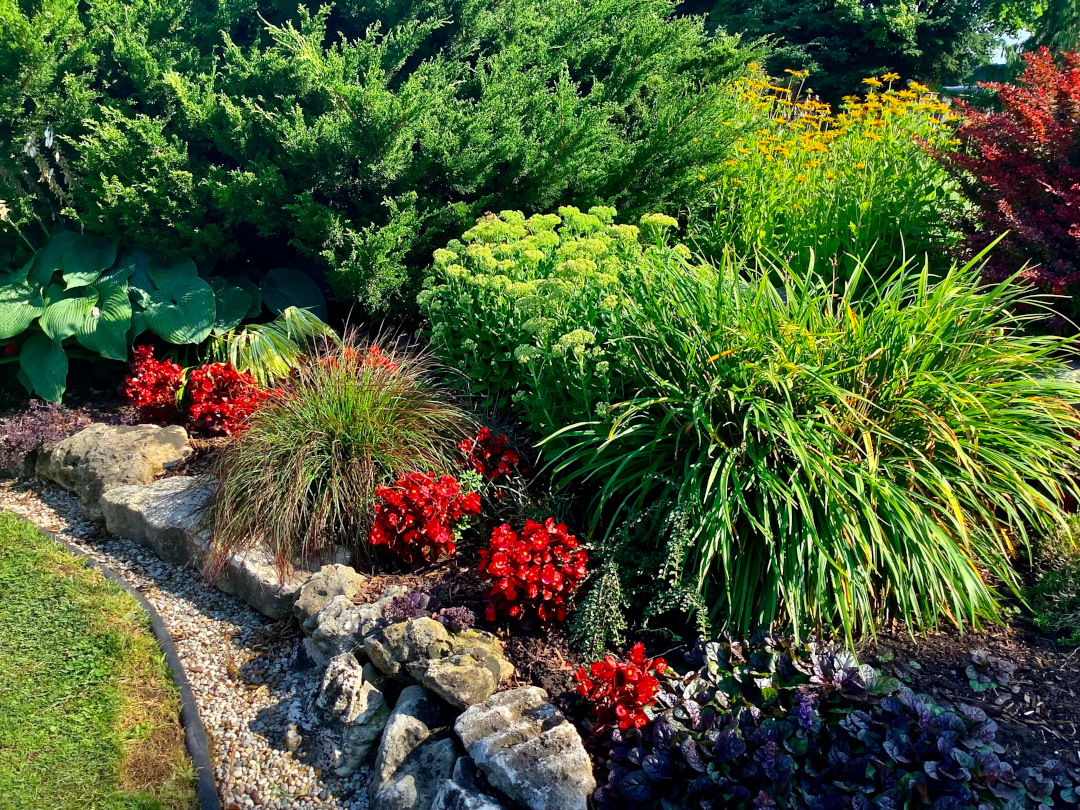 The grass in the front with the interesting red foliage is 'Burgundy Bunny' pennisetum (Pennisetum 'Burgundy Bunny', Zones 5–9). A gardening friend down the road gifted it to me.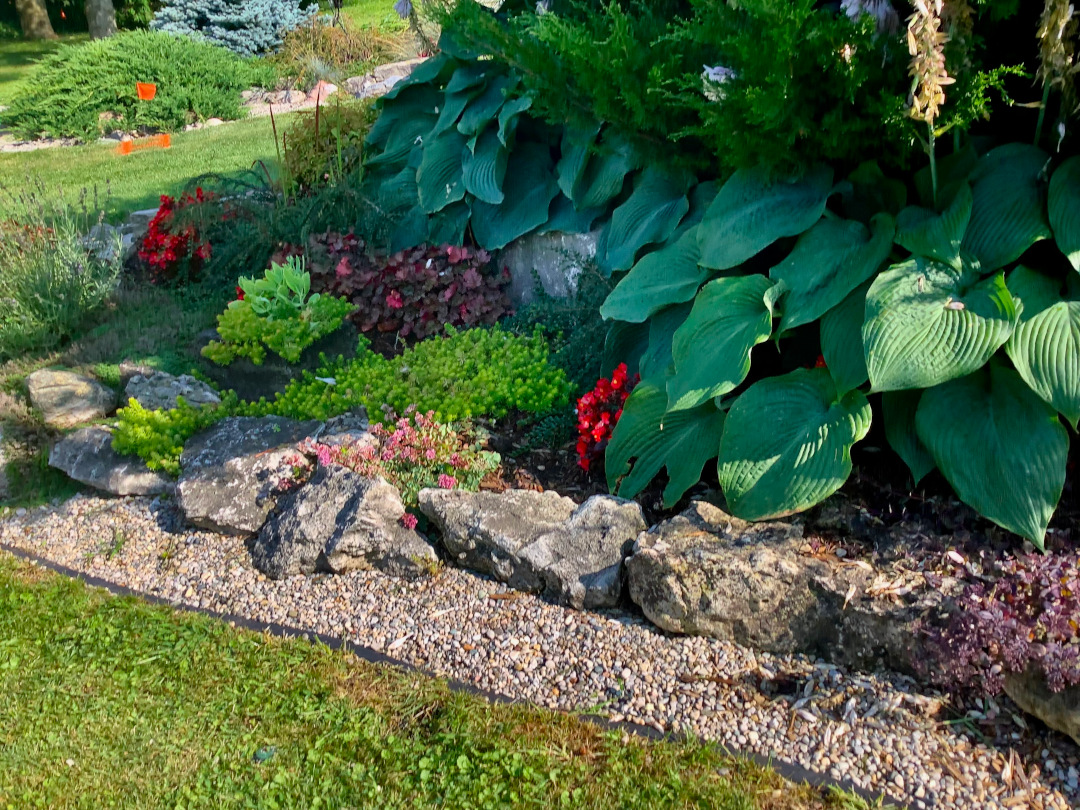 Hostas are covering the bare bottom of this evergreen. I planted them for that reason, and they took off like wildfire. They seem to love that spot.
Have a garden you'd like to share?
Have photos to share? We'd love to see your garden, a particular collection of plants you love, or a wonderful garden you had the chance to visit!
To submit, send 5-10 photos to [email protected] along with some information about the plants in the pictures and where you took the photos. We'd love to hear where you are located, how long you've been gardening, successes you are proud of, failures you learned from, hopes for the future, favorite plants, or funny stories from your garden.
Have a mobile phone? Tag your photos on Facebook, Instagram or Twitter with #FineGardening!
Do you receive the GPOD by email yet? Sign up here.