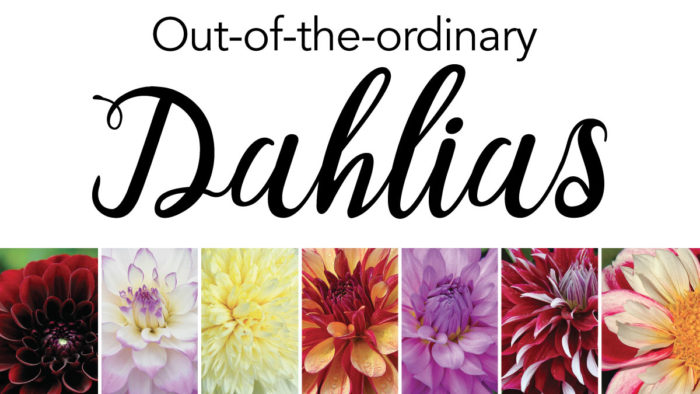 Dahlias are easy to grow whether you're an experienced or beginning gardener, which is perhaps why they are universally loved. They come in so many different bloom styles and plant heights that it's hard to believe they are all from the same species. With a little care during the growing season, dahlias reward you with gorgeous blooms from midsummer through fall. For garden color or flowers to fill your home, these queens are hard to beat. Many folks are familiar with common varieties such as 'Fascination' or 'Bishop of Llandaff', but after many decades of breeding and growing hundreds of dahlia varieties, I've come to love some lesser-known options even more. The following are a few of my favorites for providing not only unbelievable blooms but also sturdy, well-branched plants.
At a Glance: Dahlia spp. and cvs.
Zones: 8–11
When to plant: Ground temperature is 60°F or warmer
Conditions: Full sun; moist, well-drained soil
Native range: Higher elevations of Mexico and Central America
'Mikayla Miranda' has a stout yet robust growth habit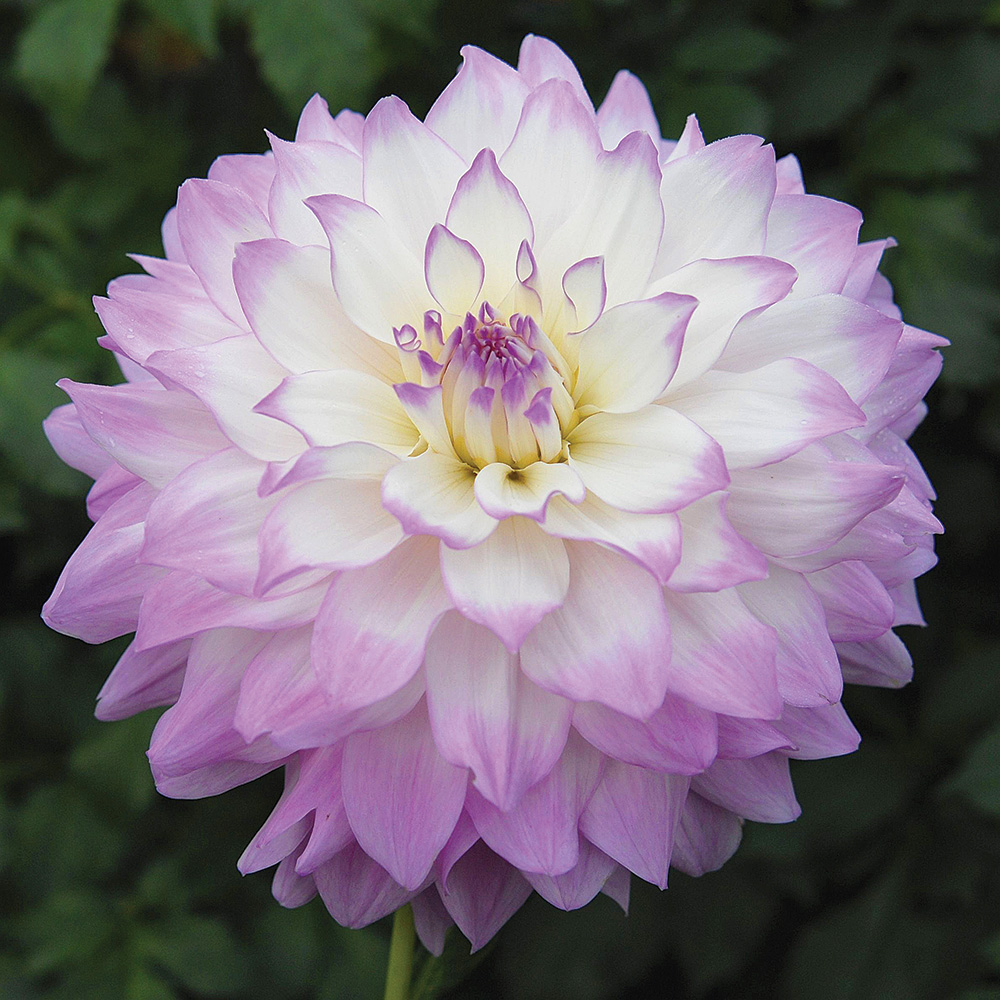 Bloom width: 7 inches
Plant height: 3½ feet
A good choice for someone looking for a stockier, sturdier dahlia, this option holds up almost as well in the garden as it does in a vase. Its blooms are on the larger side for dahlias, and each one is a beautiful white that blends ever so delicately to lavender at the end of each petal. That color combination makes it easy to see why 'Mikayla Miranda' is a hit with brides. Although it is lovely on its own, I like to combine it with companions that sport rich purple blooms, such as salvia (Salvia spp. and cvs., Zones 3–9) or fall-blooming asters (Symphyotrichum spp. and cvs. Zones 4–9), to bring out its soft lavender color.
---
---
'Platinum Blonde' is the showiest option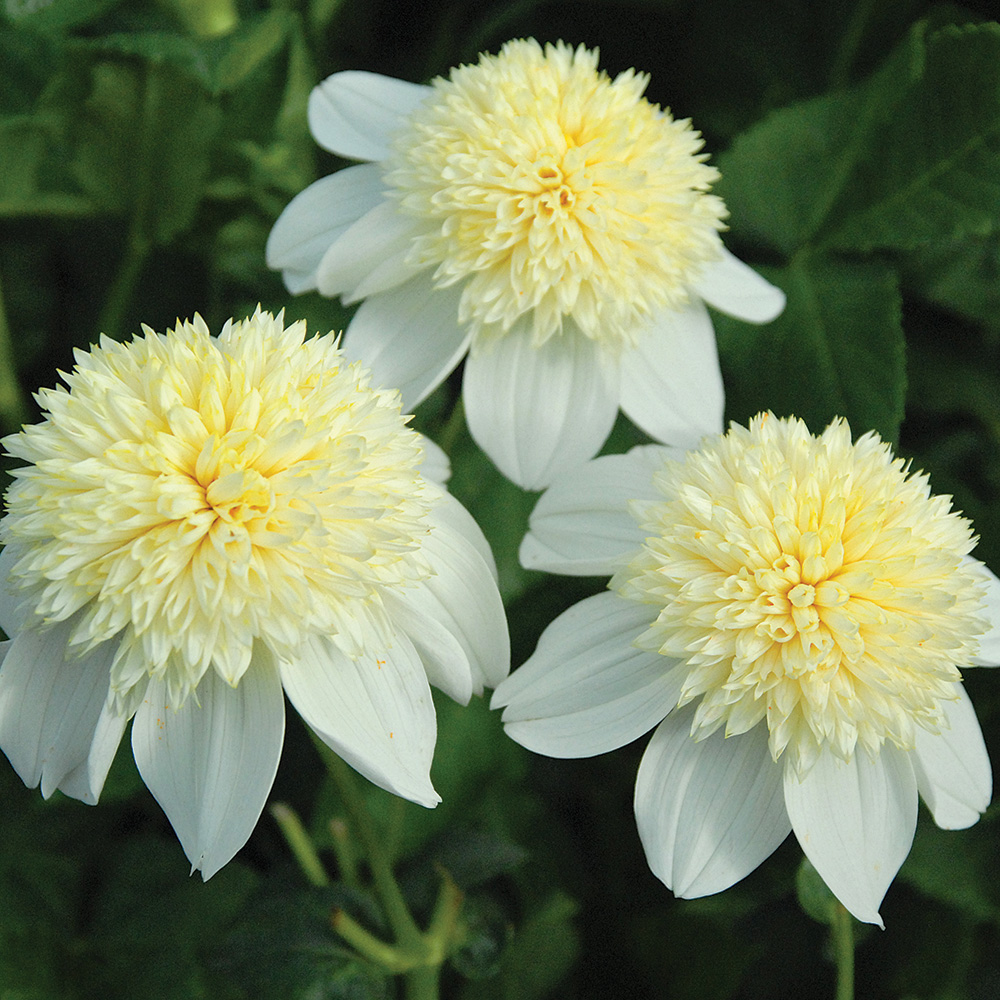 Bloom width: 4 inches
Plant height: 4 feet
The bees love this dahlia almost as much as you will—and what's not to love? This variety is a show-off, with a gorgeous soft yellow-blonde puff ball center surrounded by a single row of beautiful white petals. These unusual blooms will always grab your attention when you see them, even if it's from across the yard. While not the best cut flower, this beauty is a strong plant that produces loads of flowers to be enjoyed from midsummer into fall in your beds or borders.
'Lights Out' paired with white is a study in contrasts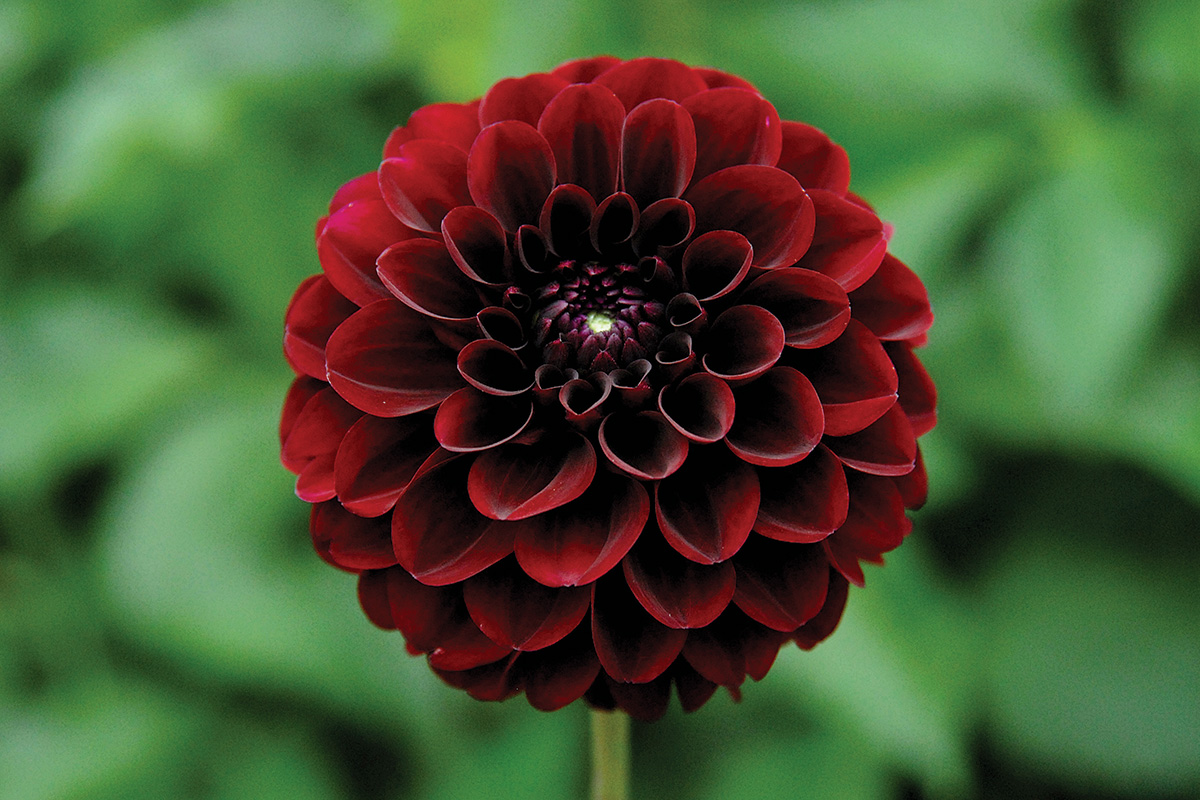 Bloom width: 3½ inches
Plant height: 3½ feet
Generally when people see these flowers, all they can say is "Wow!" This dahlia sports very formal blooms with spoon-shaped petals in perfect rows that have an almost velvet-like appearance, and their color is such a deep dark red that they are referred to as "black." This is an exceptional cutting dahlia and quite beautiful when paired with light-colored flowers for the ultimate color contrast. This plant has a dense, almost hedgelike growing habit, so it doesn't readily topple over in gardens. Site this shorter variety where you can appreciate the details of its flowers up close.
'Gitts Crazy': Everything about it is interesting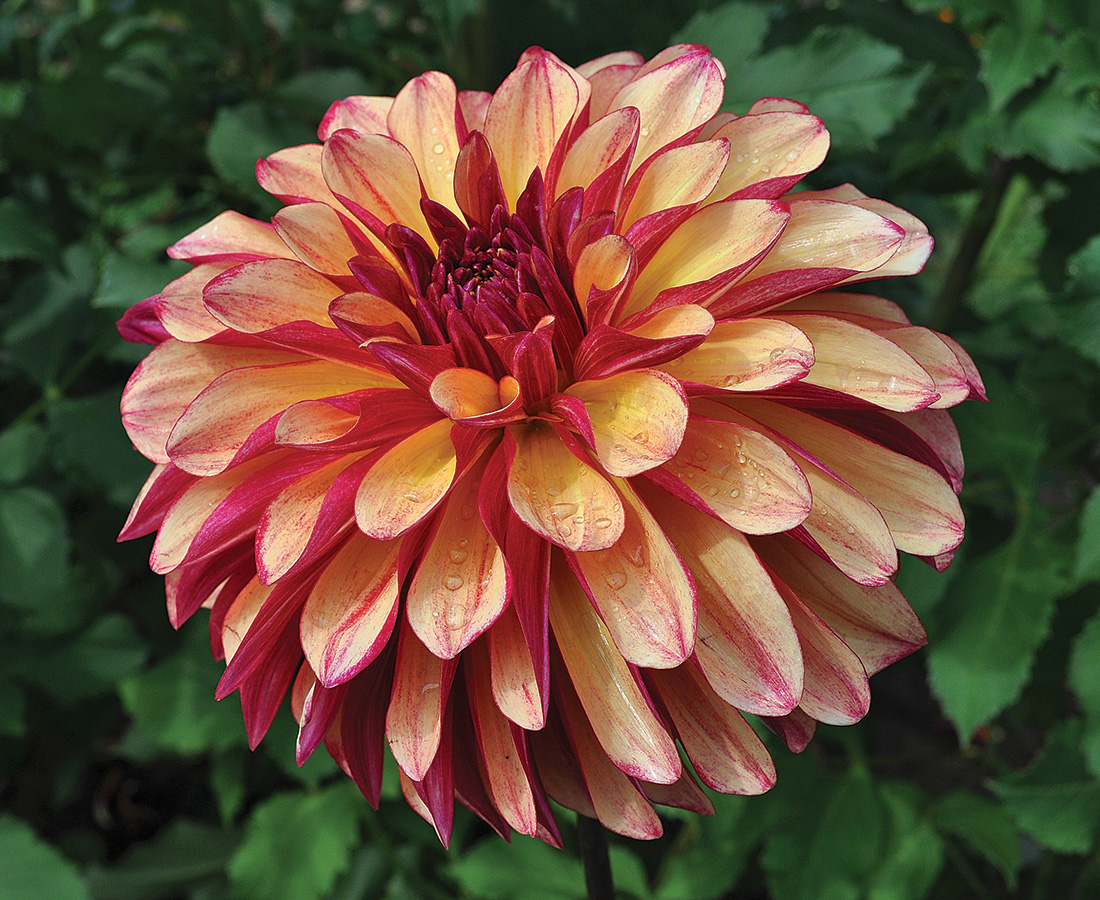 Bloom width: 7 inches
Plant height: 5½ feet
"Unusual" is the best word to describe this incredible dahlia. First, it reaches for the sun as one of the taller varieties out there, and while it needs to be staked, it's still a strong and sturdy plant. Second, its flower shape is what is known as "stellar" in the dahlia world, with petals that crease and fold slightly back toward the stem. Third, its color is otherworldly—a golden bronze with a brush of rose and a reverse of purple on the back of each petal. 'Gitts Crazy' truly looks like a glorious autumn sunset. Stunning as a cut flower or garden plant, this is a proven show-winner in dahlia competitions.
---
---
'Cooper Blaine' offers a blend of the brightest hues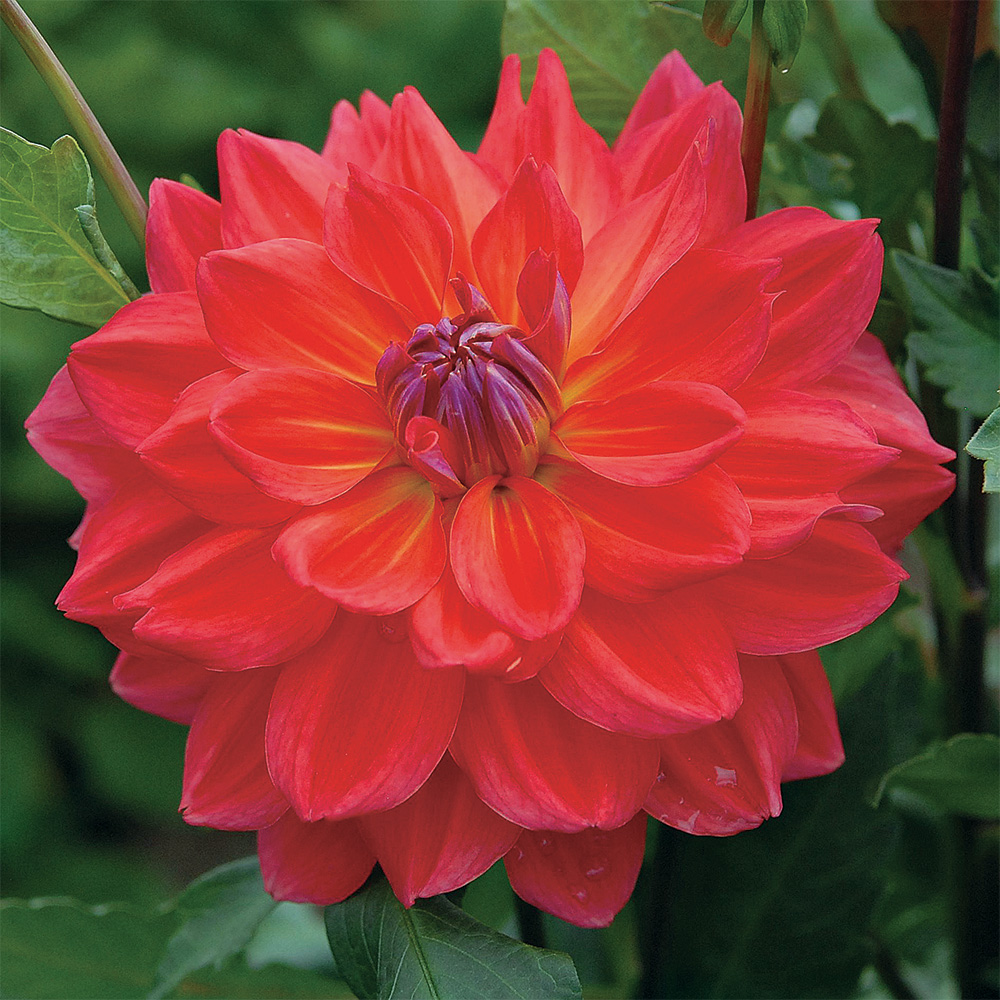 Bloom width: 6 inches
Plant height: 4 feet
At 4 feet tall, this variety should be planted at the back of the garden bed, but that doesn't mean it will be ignored. How could it? Its color is a lively mix of glowing red with a bit of orange thrown in for good measure. The blossoms have a great form, almost what you'd consider a classic look. 'Cooper Blaine' is simply a must-have if bright colors are your thing. Be sure to stake this beauty, and you will be rewarded with lots of glorious color all season long.
'Bumble Rumble' is small in size but big in impact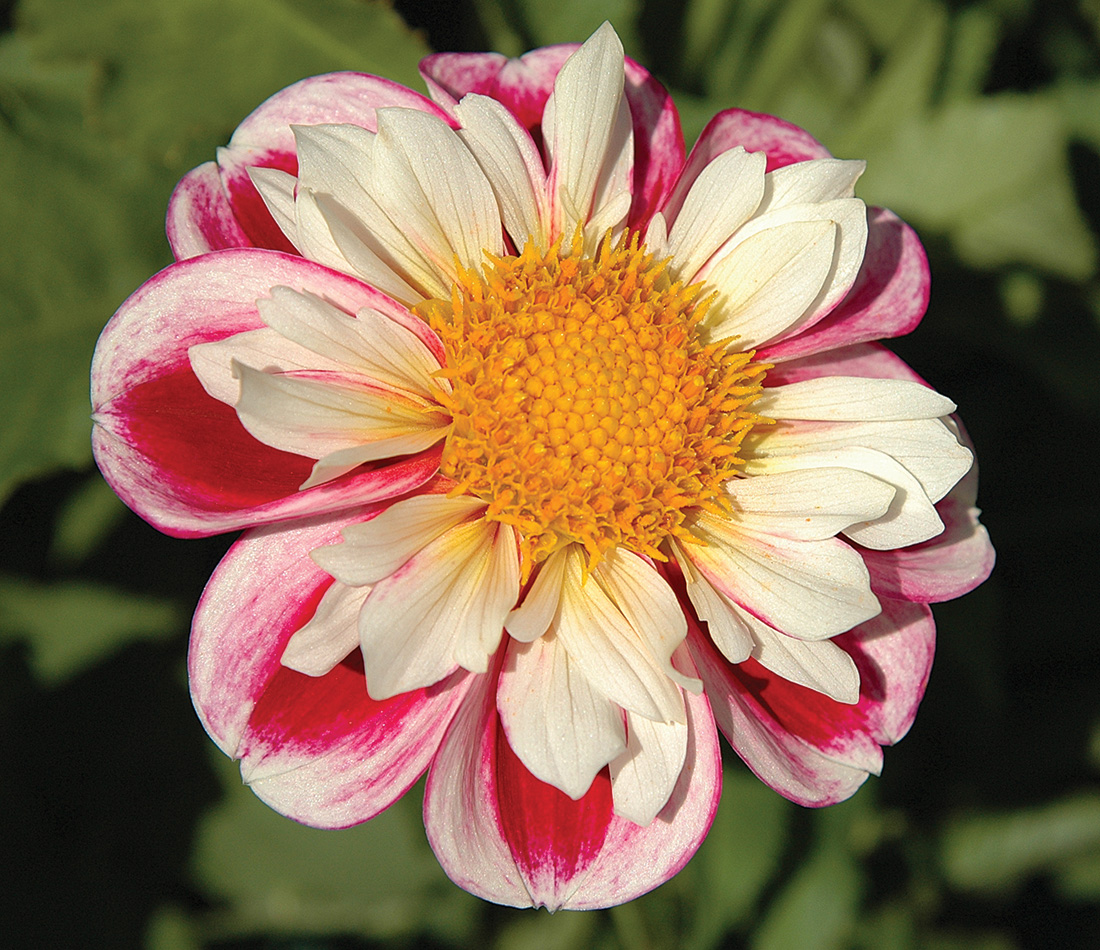 Bloom width: 3 inches
Plant height: 3½ feet
A fantastic bloomer with tons of flowers, this is a great plant that deserves a prime spot. And as the name implies, the bumblebees have a soft spot in their little bee hearts for this one. The outer soft pink petals have a brushstroke of raspberry overlay on them, with the back of each petal colored in raspberry too. Top that off with fluffy petals of white surrounding a golden yellow center, and it sounds good enough to eat. Plant 'Bumble Rumble' at the center of your garden for show-stopping color. The bumblebees will thank you for it.
'My Hero' is a prizewinner for its bloom size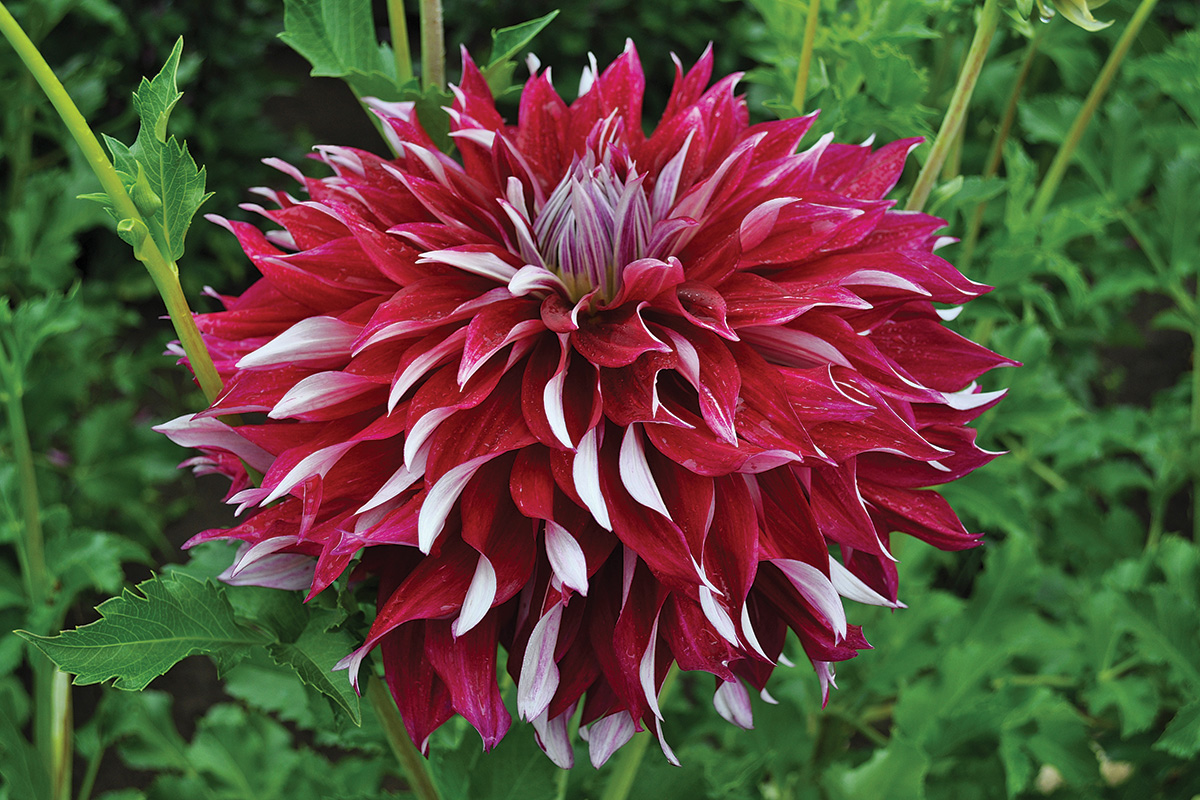 Bloom width: 11 inches
Plant height: 5 feet
Each ruffled petal of this variety is a gorgeous combination of rich purple with a silver back, making the blooms truly unique. Tall and sturdy at 5 feet, this plant still needs to be staked due to the enormous blossom size. This variety was the result of a five-year breeding project and only became available to gardeners in 2019. The flowers of 'My Hero' have good keeping qualities, holding up well and for an extended period of time when cut. These large blooms make quite a statement and practically shout, "Look at me!" Perhaps that's why they consistently win ribbons at dahlia shows.
'Bluetiful' exemplifies out-of-the-ordinary color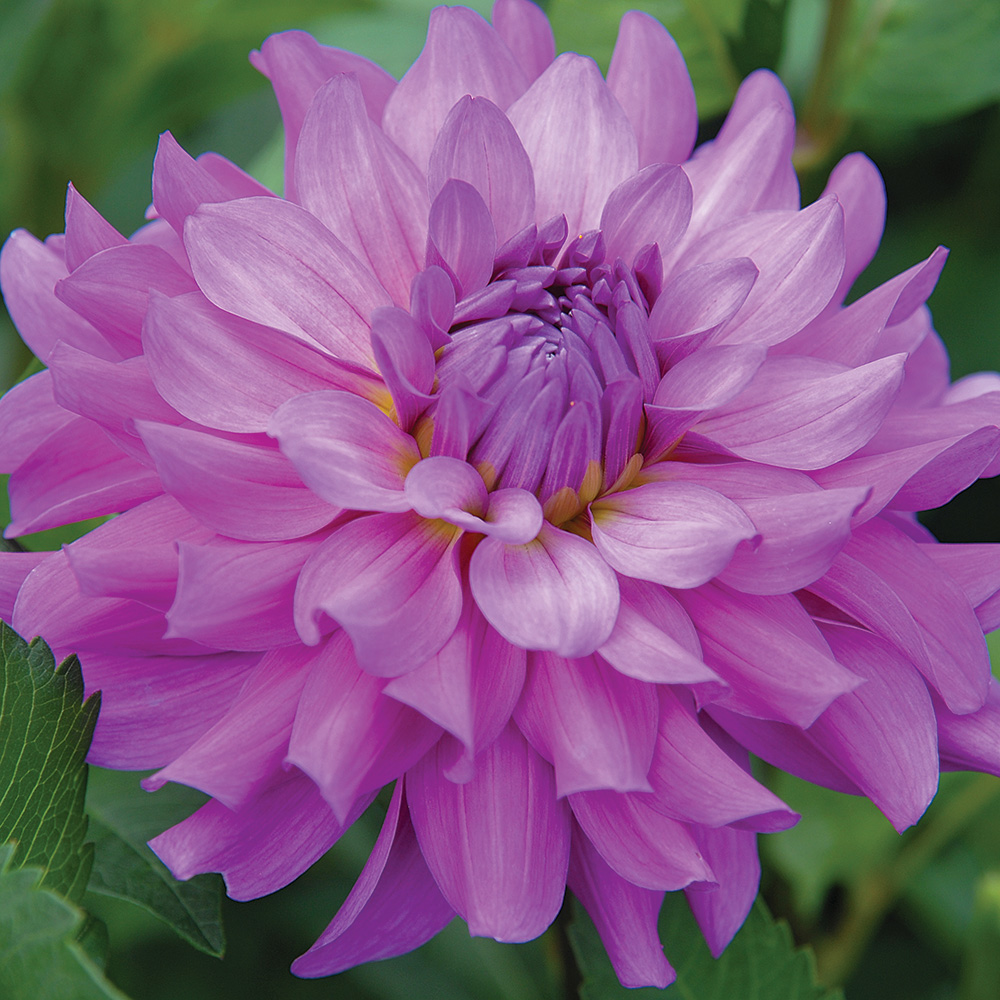 Bloom width: 6 inches
Plant height: 3½ feet
A great pick for gardens because of its compact growing habit, 'Bluetiful' seldom requires staking. And although the plant is sturdy and strong, it still produces good, long stems to cut. There isn't a true blue in the dahlia world, but because the lavender of these blossoms has a blue undertone, it is often referred to as periwinkle. This variety is gaining in popularity because of its unique hue, and its blooms are a perfect mix of slightly flat and ruffled petals. 'Bluetiful' combines nicely in the landscape and vase with almost anything you choose to pair it with, from purples to pinks.
---
Nicholas Gitts is a second-generation farmer and owner of Swan Island Dahlias in Canby, Oregon.
Photos: courtesy of Swan Island Dahlias
Sources