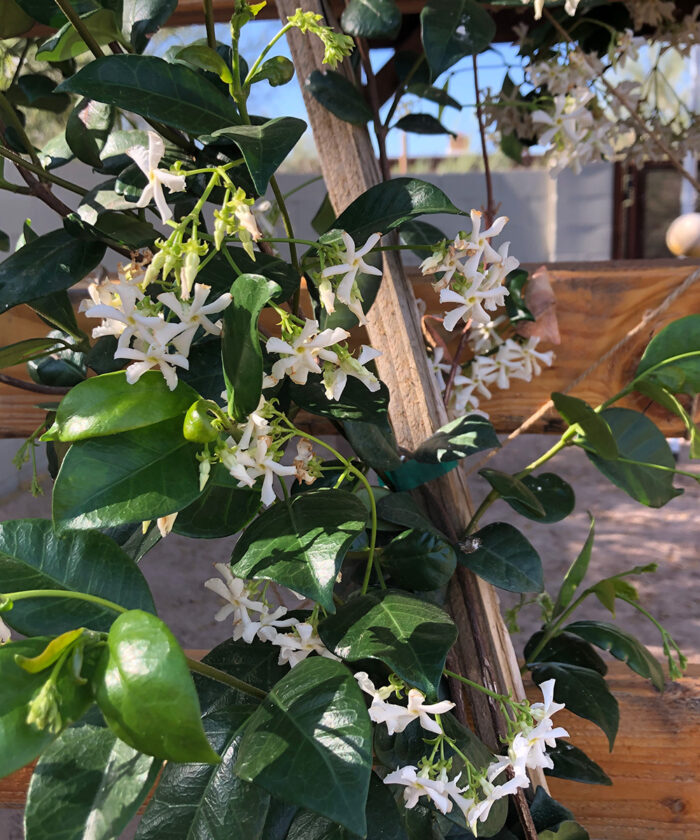 In the desert landscape, sometimes it can feel like everything is being constantly drenched in sunlight. That being said, most of us still have some shaded areas in our gardens or patios that may need some thought and attention. For the most part, succulents and cacti can handle some shade in our region. Beyond those, I want to share a handful of other shade-loving perennials that can help bring your garden to the next level.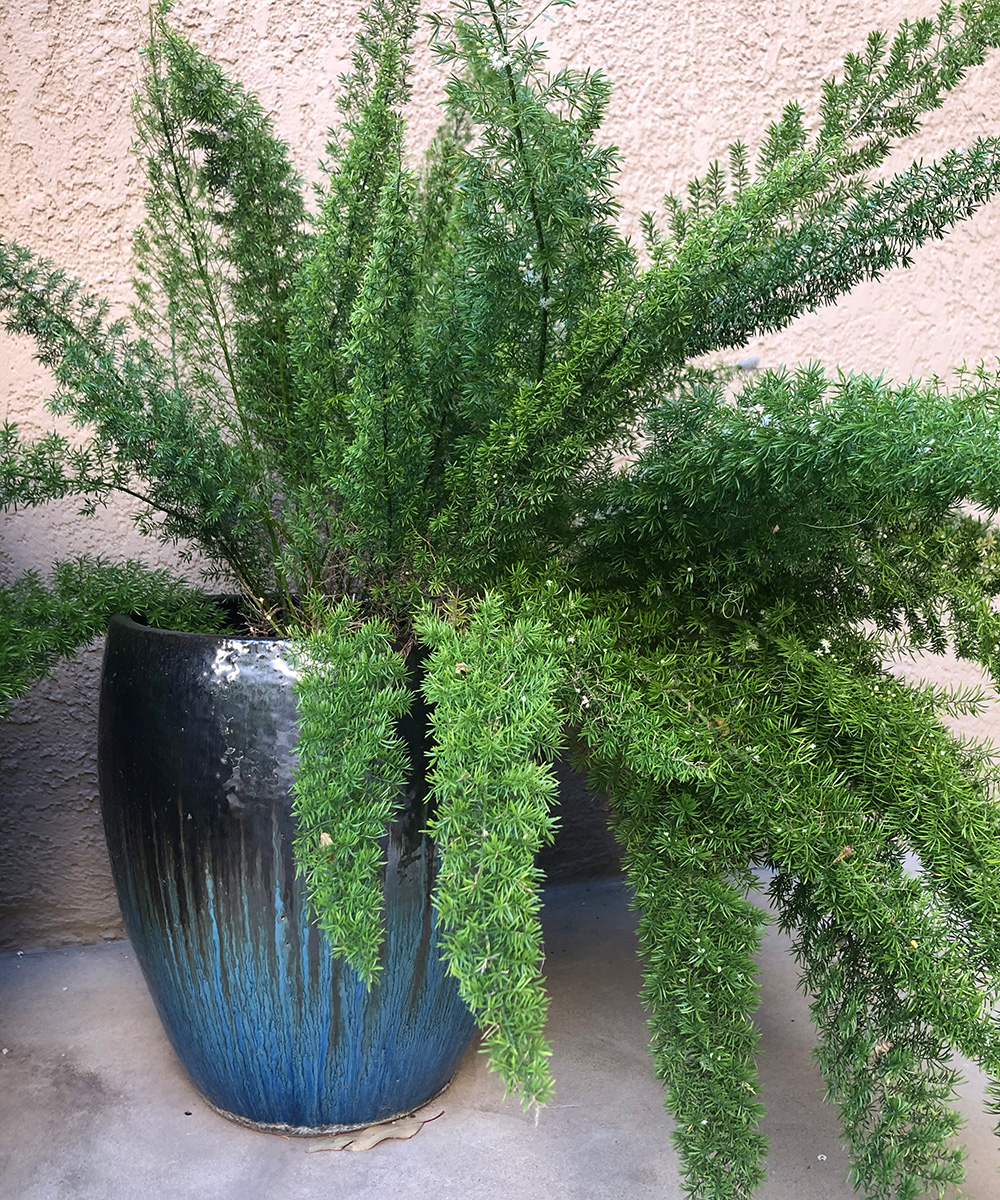 Asparagus fern
Asparagus densiflorus, Zones 9–11
Asparagus fern is an all-time favorite shade plant. It has so much character and interest, even reminding me of Sideshow Bob's hair from The Simpsons. This plant is actually not a fern, but it is part of the asparagus family. It works in the landscape and can also make an amazing year-round container plant. In Zones 9–11, where winters are warmer, it is evergreen. This plant requires extremely little maintenance and will grow to about 2 to 3 feet tall and wide if given the space. Pruning is only necessary once or twice a year. Simply clip off any dead or dying foliage. Although this perennial is a shade lover, it can still withstand some direct sunlight in the morning.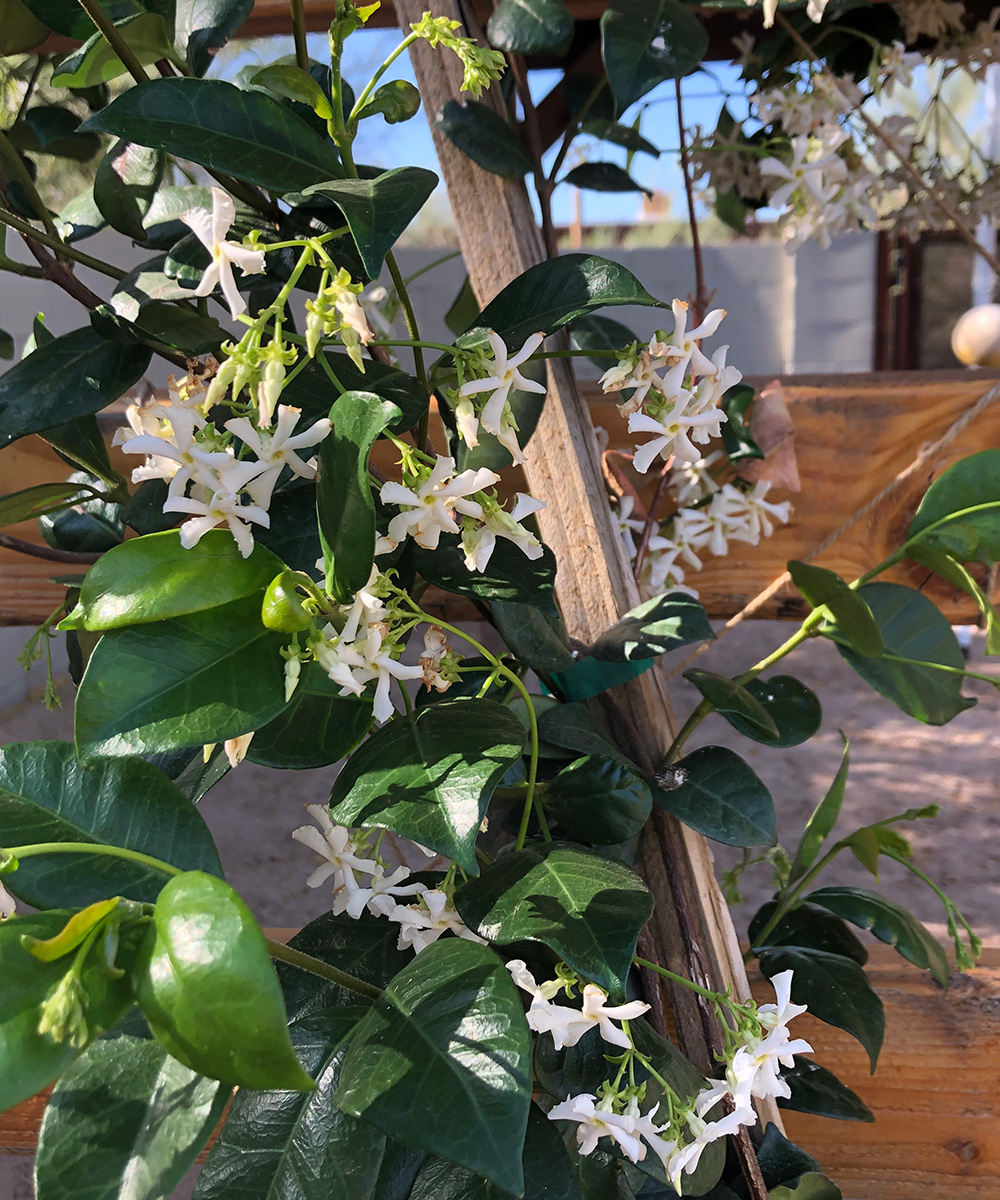 Star jasmine
Trachelospermum jasminoides, Zones 8–11
Star jasmine provides one of the most heavenly smells a shade lover can produce. It is a very versatile plant; the most common way to use it is as a climber on a trellis or arch, but it also makes an amazing ground cover. It can be slow to start, but once mature, it can grow up to 6 feet tall and wide. The intoxicating white blooms will completely cover the dark green foliage, almost making it look more white than green. When to water your star jasmine depends on the heat and time of the year. Weekly watering will typically suffice except in extreme heat, when it may need additional moisture. Although this is a very shade-tolerant plant, partial sun will help produce more blooms. But regardless of whether you have full shade, partial sun, or full sun, star jasmine will still produce its amazing blooms, adding scent and beauty to your garden.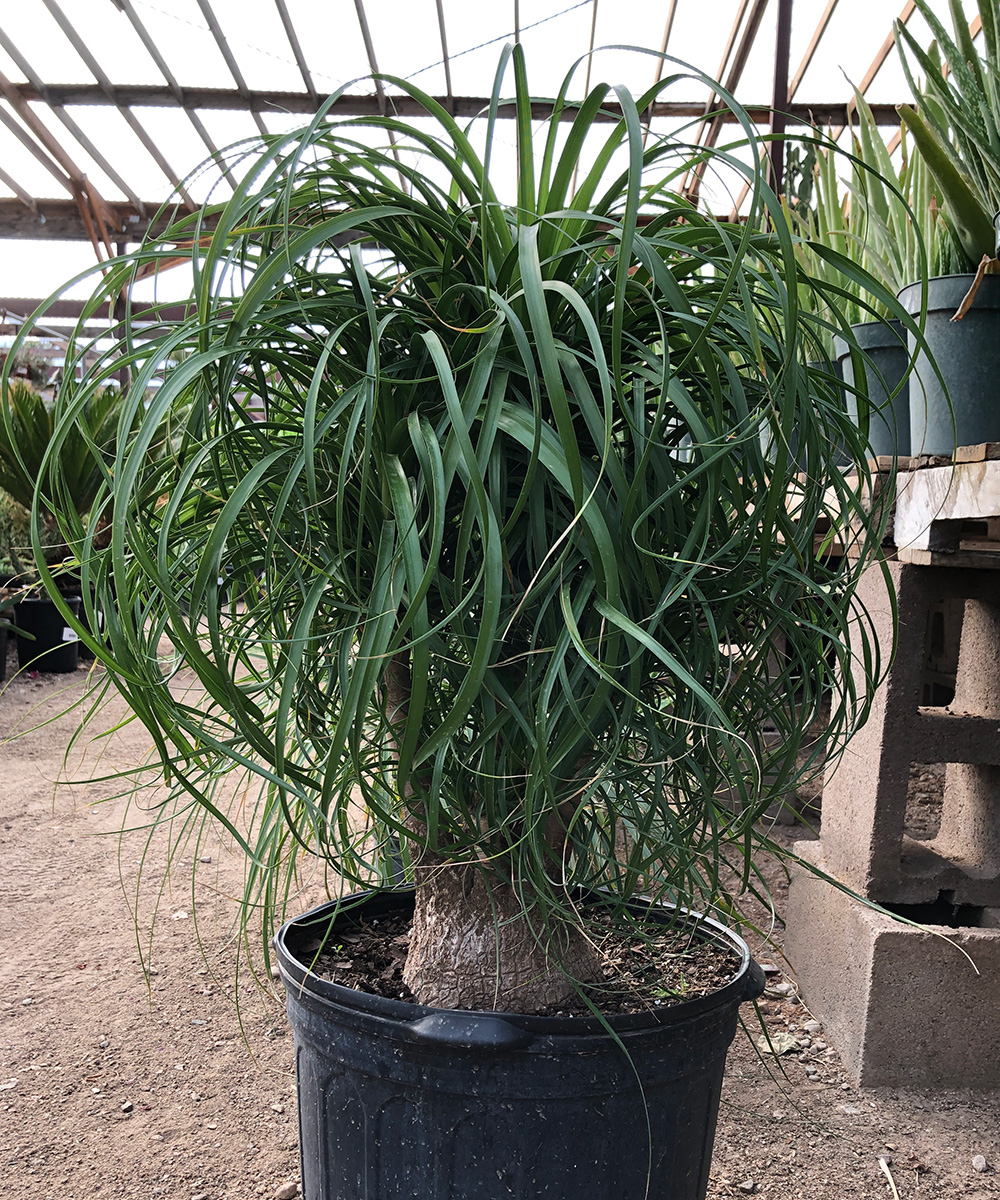 Ponytail palm
Beaucarnea recurvata, Zones 9–11
In dry, warmer climates such as ours, ponytail palm makes a beautiful addition to any garden or container design. This plant is also part of the asparagus family and not a palm at all. Ponytails can be planted any time of the year. Keep in mind that it can take five years for the plant to grow a foot, so if you are hoping for a fast grower, you're looking at the wrong plant. When planting a ponytail palm, I like to use a succulent soil mix. Although it can be a sun lover, ponytail palm can also handle the shade really well. This plant has a unique, bulbous trunk (caudex), which is where it stores its water. It only needs watering once every couple of weeks in the warmer months and only once a month in the winter. Pruning is only needed when dead foliage appears. When planted in the ground, ponytail palm can grow to a phenomenal height of 30 feet, but 6 to 8 feet is the norm. It adds so much beauty to any garden that you truly can't go wrong.
Finding shade-tolerant plants that suit your garden's needs doesn't have to be challenging. Sometimes you just need to be a bit creative to find the right texture, color, and size of plant to make your shady spot pop. There are many options that are both beautiful and low maintenance.
—Laurel Startzel is an interior designer and container garden designer. She is a former co-owner of Denver Dirty Girls, a container gardening business, and lives in Tucson, Arizona.