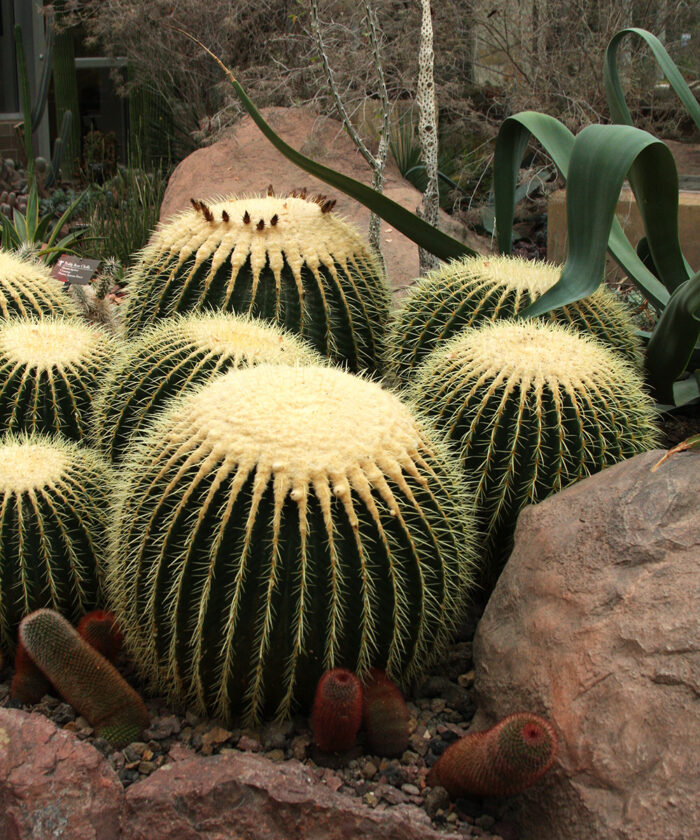 I think it is fair to say that when most of us think of ground covers, we imagine low, mounding, and spreading plants. Although that image is accurate, it isn't always so. Ground covers can be a bit more creative and dimensional, especially in the Southwest. Here are a few of my favorite ground covers for our region.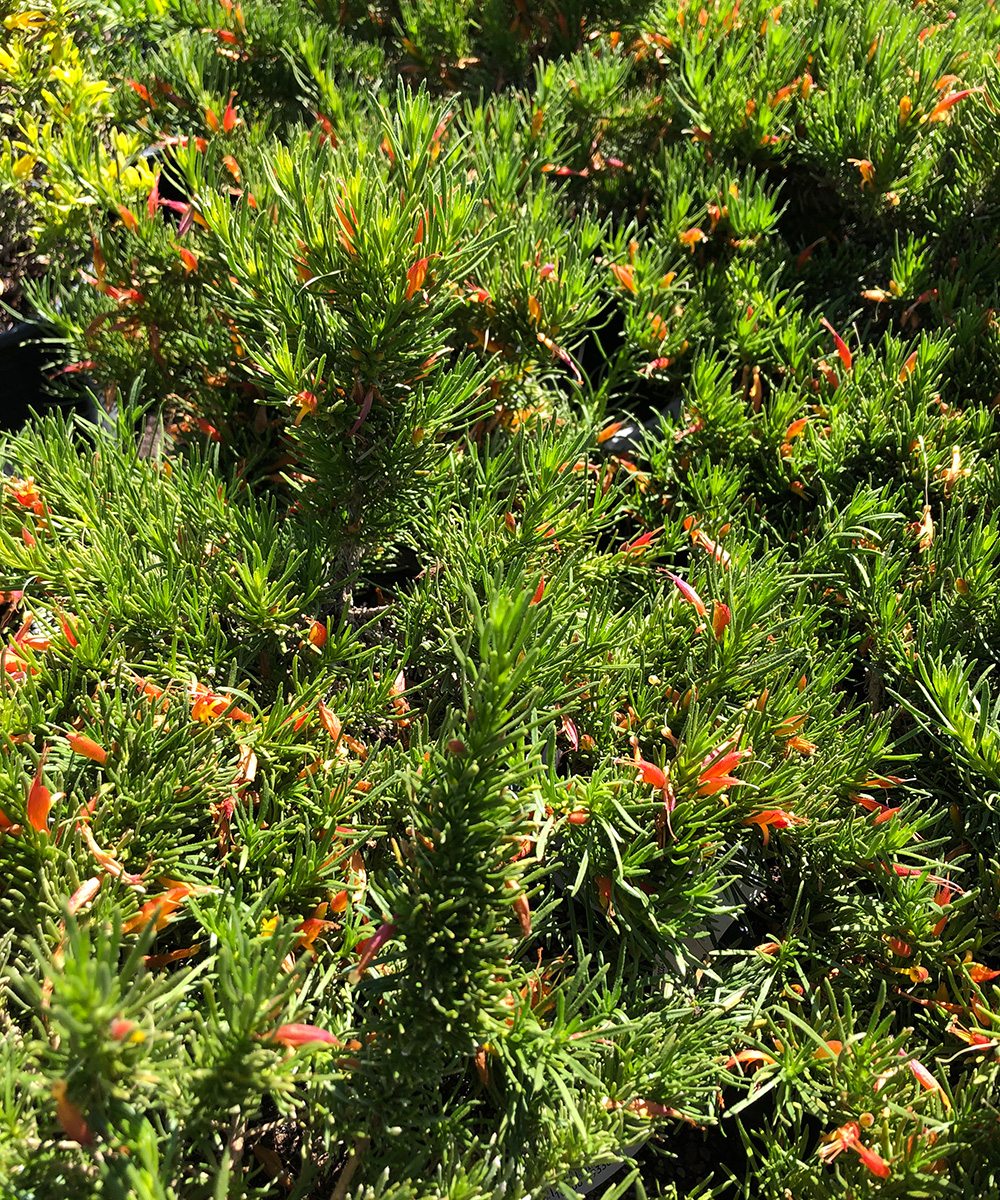 Lake King eremophila
Eremophila subteretifolia, Zones 9–11
Lake King eremophila, also known as Lake King emu bush, is a bit different from many other eremophilas. This low-growing, creeping shrub maxes out at a height of 4 to 10 inches. It has unique yellow or red-orange flowers that look just like little squids. I love them! The blooms are surrounded by unique, sticky, evergreen foliage. This shrub is quite tolerant of warmth and drought. I love its unexpected texture, and the pop of color is always appreciated.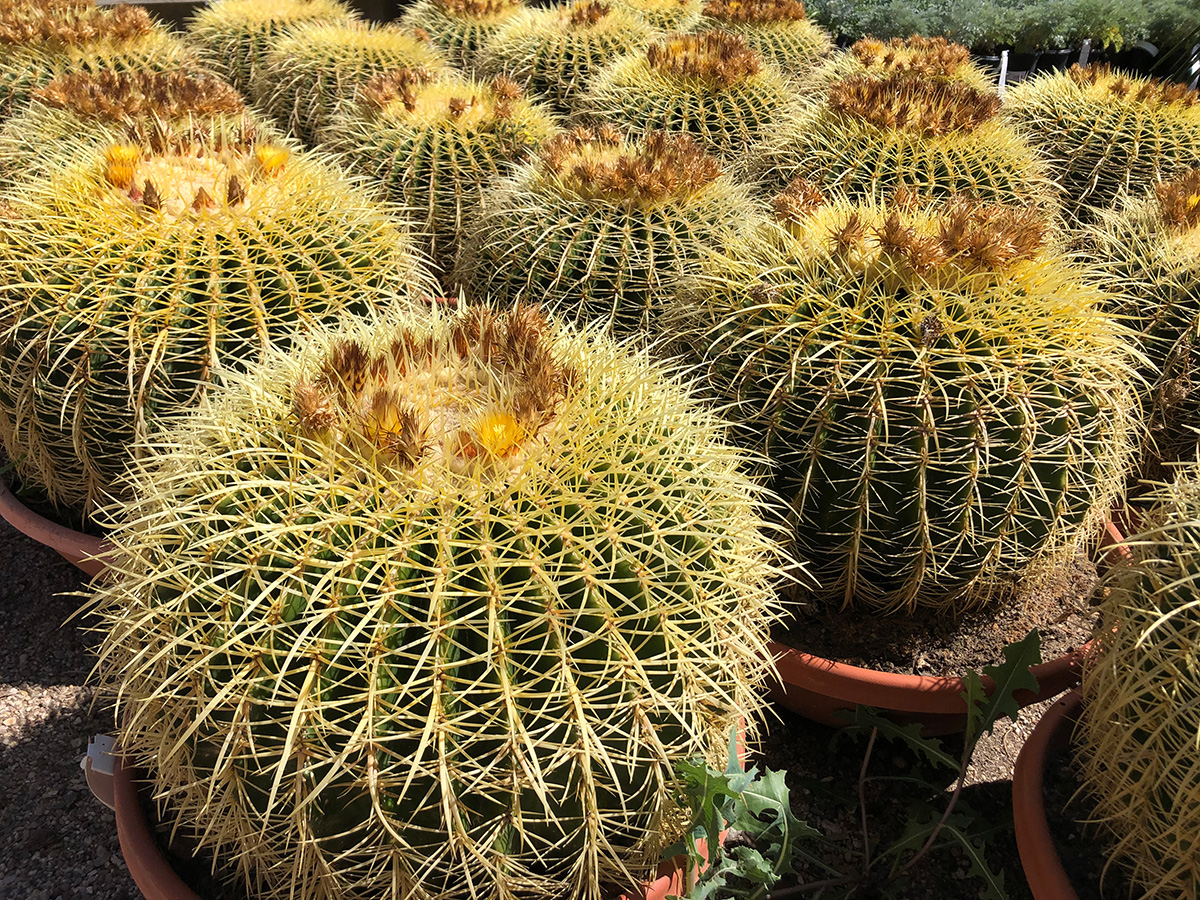 Golden barrel cactus
Echinocactus grusonii, Zones 9–12
Golden barrel cactus is not the most obvious choice for a ground cover, but it looks absolutely stunning in groups and clusters. This cactus is extremely drought tolerant and requires little to no maintenance. It can grow up to 2 feet tall and wide. When grouped together to create a carpet of barrels, it can have an enormous effect on the overall look and design of a garden. It can also be fun to sprinkle in some wildflower seeds between the barrels to add even more coverage and interest in the spring.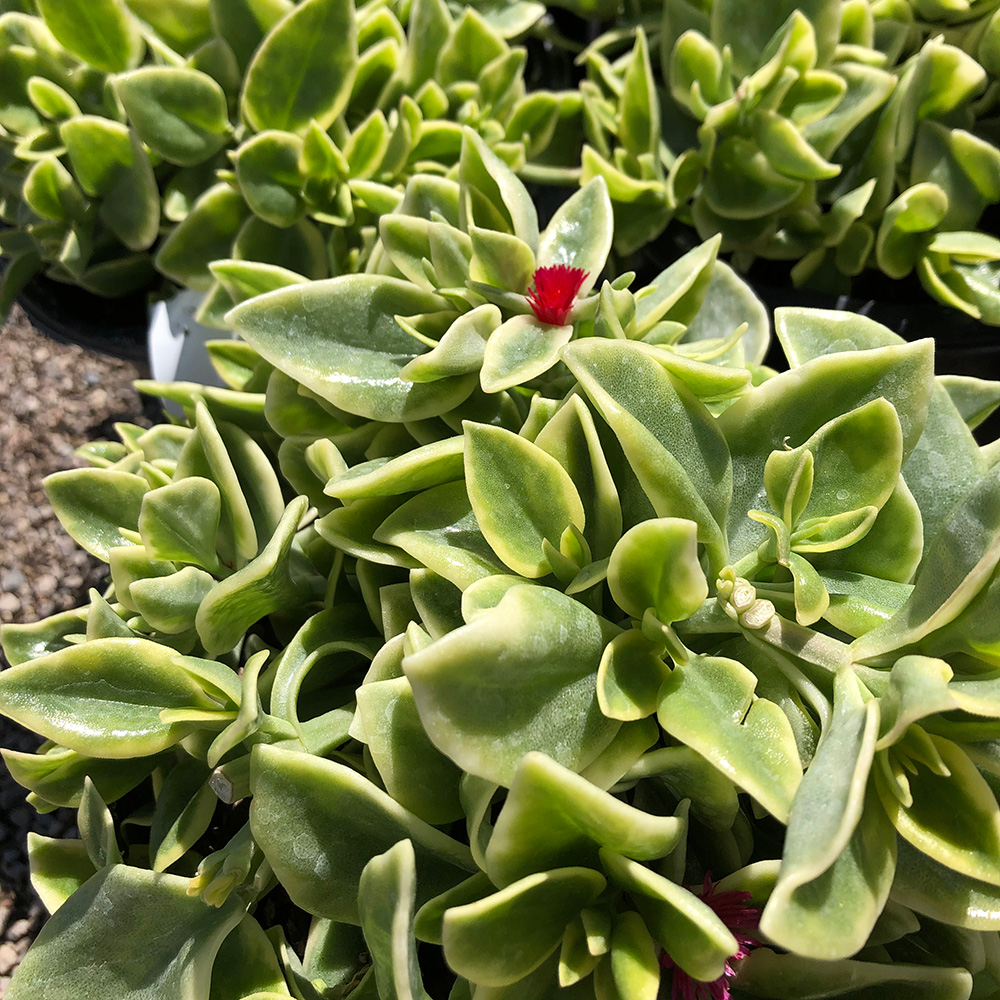 Variegated baby sun rose
Aptenia cordifolia 'Variegata', Zones 10–11
Variegated baby sun rose—also known as heartleaf ice plant or variegated hearts and flowers—is a fun succulent that may be less common than other ground covers. This is a fantastic spreader that quickly reaches 6 inches tall and 2 feet wide. Although it is an extremely tender plant, it does well for me in Zone 9. But as we all know, not all spaces within each zone are created equally. These water-wise trailing succulents create a thick display of heart-shaped leaves. The beautiful green-and-white leaves become even more irresistible when the daisylike pink or purple blooms arrive in the spring and summer.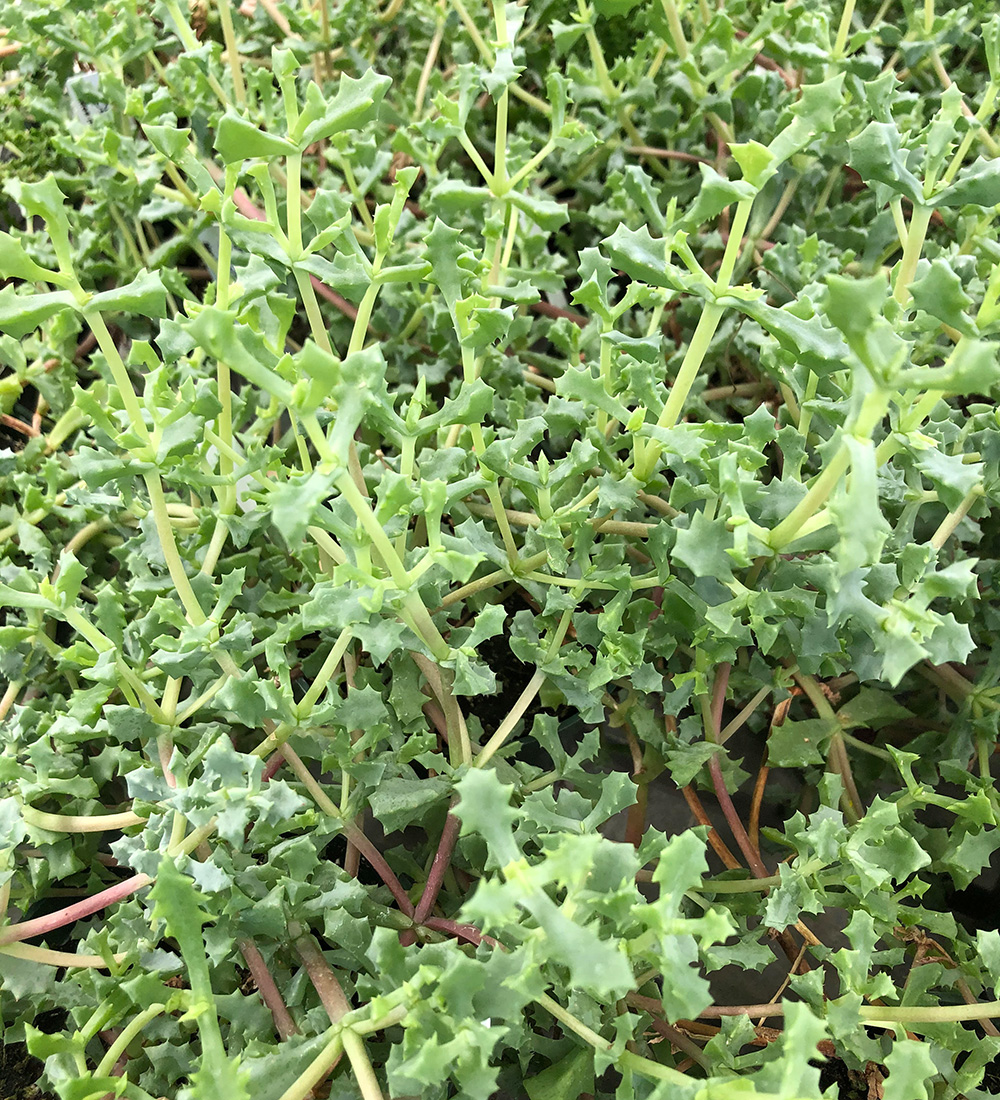 Pink ice plant
Oscularia deltoides, Zones 8–11
It's hard not to be drawn to the array of ice plants that do such an amazing job in our full sun gardens. Pink ice plant—also known as ice crumbles, deltoid-leaved dewplant, dassievygie, or sandsteenvygie—is textural and whimsical. The triangular, blue-green leaves create what look like little mouths with teeth. The dark pink stems grow about 12 inches high and can spread 2 to 3 feet wide, which make them a great addition where a ground cover is needed.
Ground covers can be simple; they don't have to require a lot of maintenance or water. You can pick plants that are mounding, spreading, or individual plants depending on your vision. There are a variety of plants to suit your needs. Get creative and think outside of the box. You'll be glad you did!
—Laurel Startzel is an interior designer and container garden designer. She is a former co-owner of Denver Dirty Girls, a container gardening business, and lives in Tucson, Arizona.