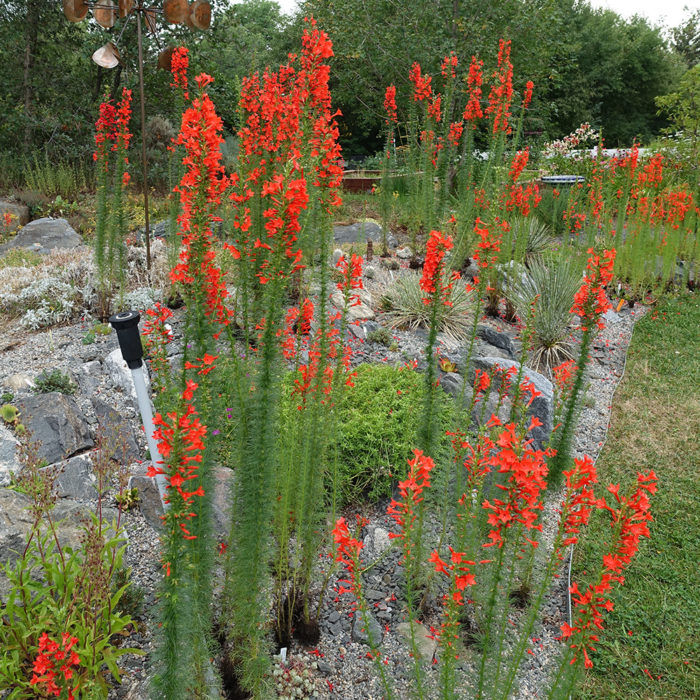 One of the many reasons I love the Mountain West is the astonishing number of perennials that thrive in our landscapes. Less humidity, warm days, and cool nights provide the perfect conditions for many species to thrive. The variety of colors and textures they provide to our gardens maintains interest throughout the seasons while providing critical habitat for many pollinators.
Perennials do particularly well in our rock gardens. I recently showed you how I built my own rock garden. As my rock garden has matured, I've tried adding new varieties of plants each year. I look for full-sun plants that typically don't require a lot of water; however, for those that need a little more water, I use rocks to create planting pockets that hold water near the plants. I have many ground covers in my rock garden but wanted to add some taller plants. Here are some interesting species and varieties I'm adding this year.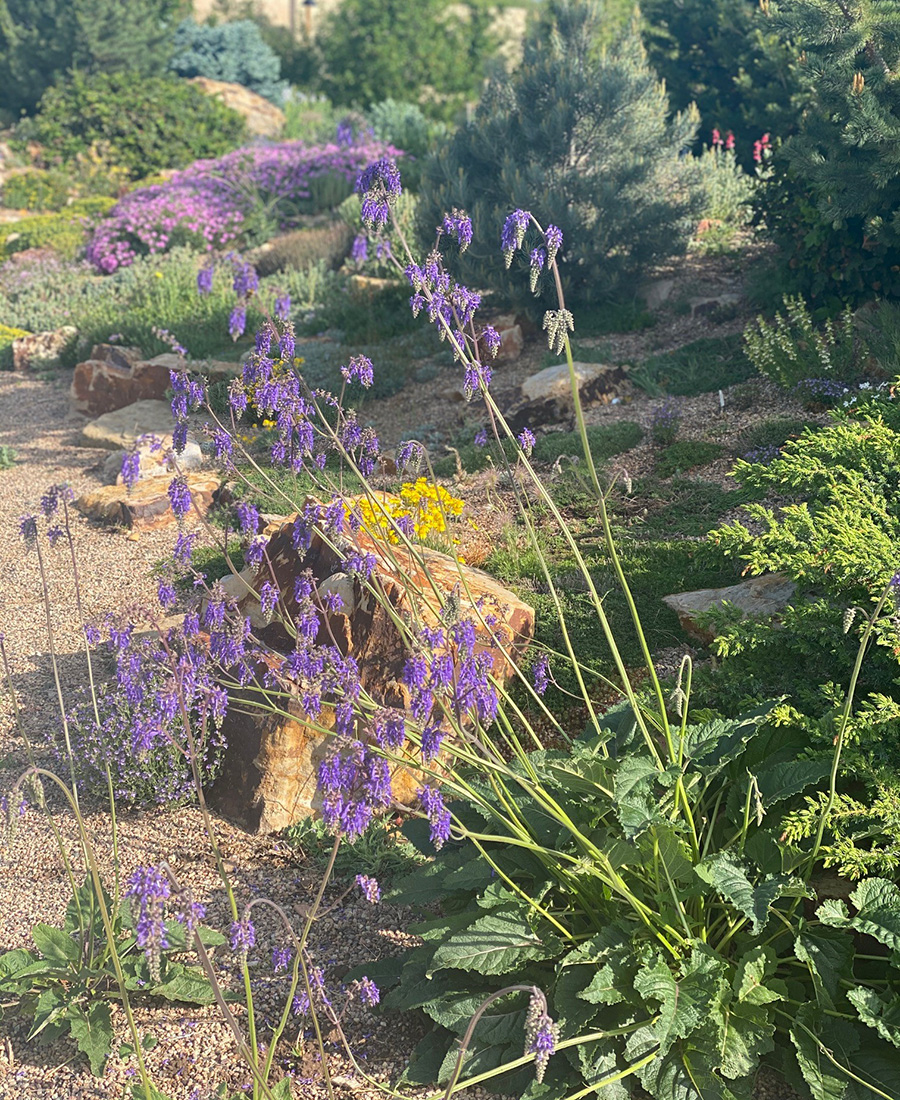 Nodding sage
Salvia nutans, Zones 5–8
This unusual sage has been garnering much attention in the rock garden at the Gardens on Spring Creek where I work, so much so that I had to have it! The plant is native to the Eurasian steppe area, making it a great addition to Mountain West gardens, many of which have a similar steppe climate. Its large leaves form a basal clump about 18 inches tall. The showpiece is graceful flower spikes up to 5 feet tall with nodding purple flowers that bloom in mid-to-late spring. Nodding sage does best in full sun with average soil.
'Twizzle Purple' penstemon
Penstemon barbatus 'Twizzle Purple', Zones 5–8
You will find different types of penstemons scattered around my garden. 'Twizzle Purple' was named an All-America Selections winner in 2017 for its purple color and for the fact that it blooms in its first year. Up to 3 feet tall, this penstemon begins blooming in late spring and continues right on through the summer. As with other penstemons, hummingbirds and other pollinators love it. It takes full to partial sun and dry to medium soil.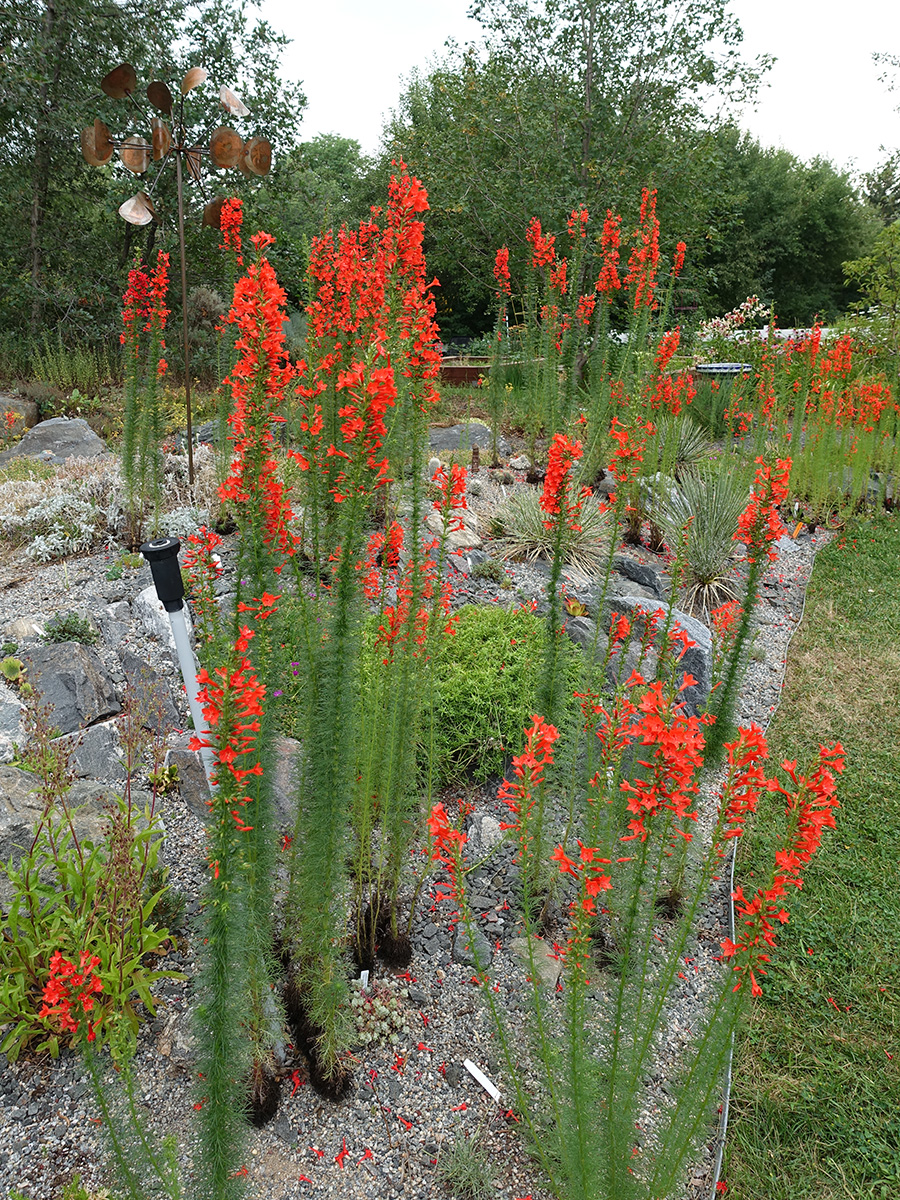 Standing cypress
Ipomopsis rubra, Zones 6–9
While this biennial is pushing the zones a bit, I am giving it a try in an area protected by some larger rocks. What a show-stopper! Standing cypress, also called Texas plume or scarlet gilia, has tall spikes that reach 2 to 5 feet tall. These spikes have panicles of bright red, tubular flowers with yellow dots on the inside that attract butterflies and hummingbirds to the garden. This perennial is also deer resistant. It blooms in midsummer, and deadheading the spikes will encourage new flower spikes to emerge, but make sure to let some go to seed so you have it in your garden for years to come. It does best in full sun with dry to medium soil.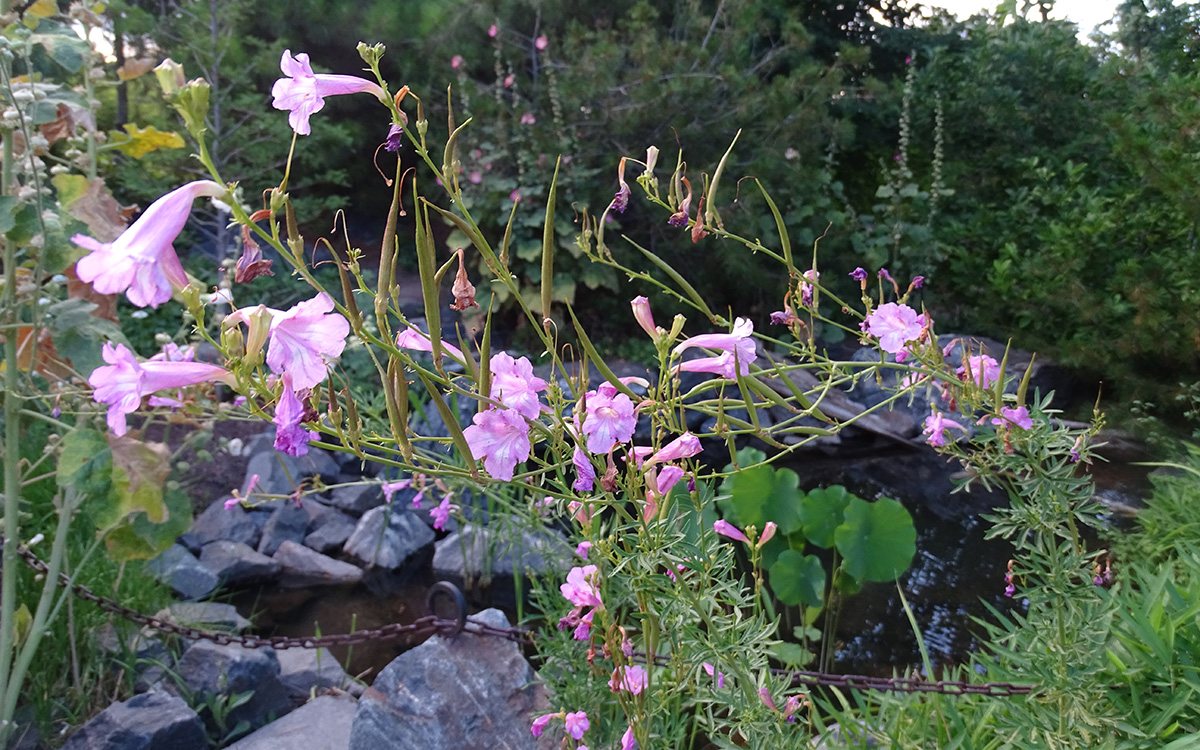 Shrubby hardy gloxinia
Incarvillea olgae, Zones 6–9
I have one species of hardy gloxinia in my garden and it is doing well, so I decided to add another. Originally from Central Asia, hardy gloxinia adapts well to our climate. This shrubby perennial gets 3 to 4 feet tall, with pink, trumpet-shaped flowers throughout summer. It is very winter hardy. It takes full sun to partial shade with dry to average soil and blooms in late spring through early summer.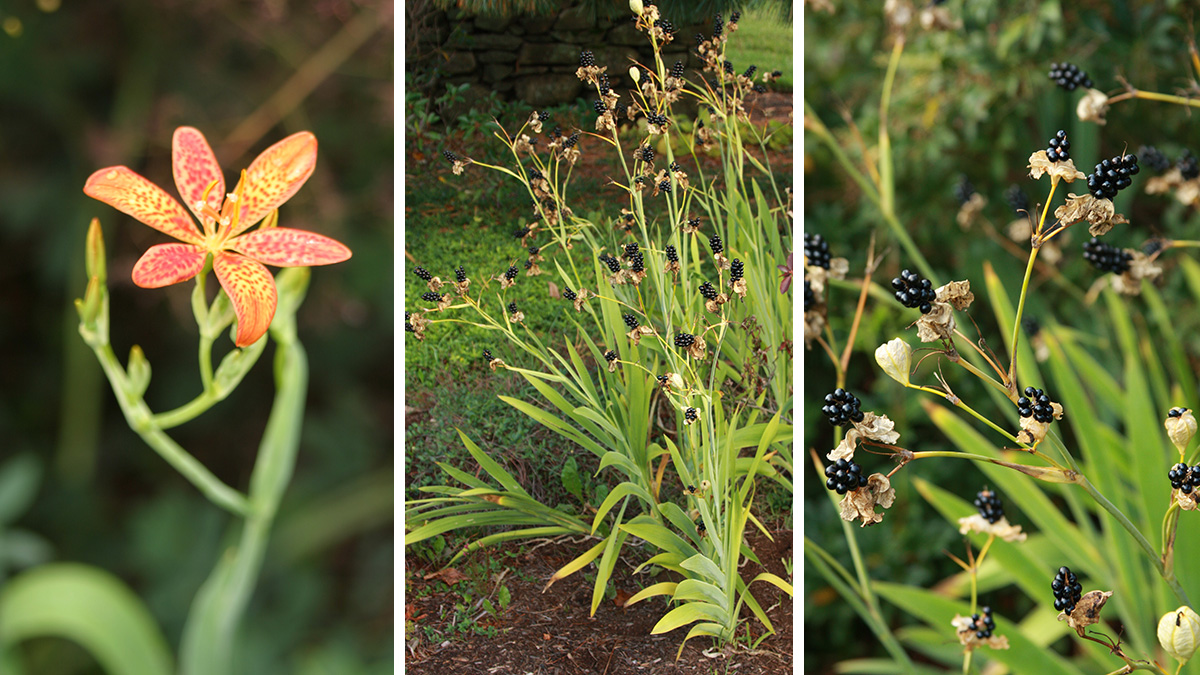 Blackberry lily
Iris domestica, Zones 5–10
As the botanical name suggests, blackberry lily is very similar to other irises you may be familiar with; both are rhizomatous perennials, and the leaves look the same. That is where the similarities end, however. Bright orange flowers with red spots appear atop naked stems in mid-to-late summer, adding a fresh pop of color. These are followed by seedpods that open to reveal a blackberry-looking seed cluster—hence the name. I've been wanting this plant for a few years and found some this year. Blackberry lily takes full sun and medium soil.
—Michelle Provaznik is executive director of the Gardens on Spring Creek in Fort Collins, Colorado.