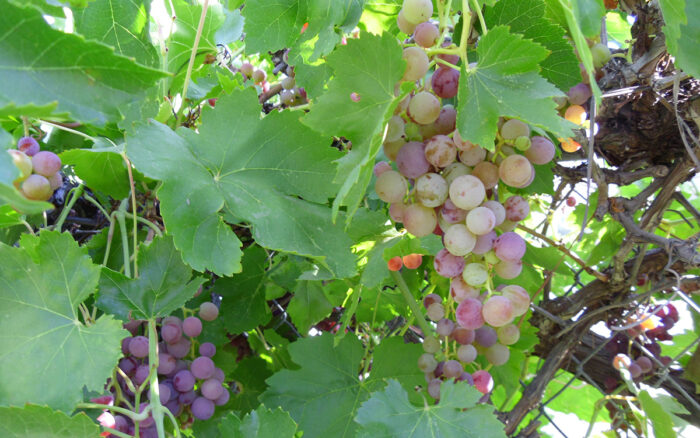 Finding a plant that can serve multiple purposes in the garden is always a gardener's dream. So let's focus on a plant that is ideal for landscape designing, greening up your garden, healthy snacking, and handling heat, wind, and drought. Who doesn't like grapes? This is a plant sure to please any gardener.
Grapes are versatile enough to cover walls, clamber up a trellis, decorate an archway, and cover fences. They are ornamental with and without fruit. Bees and birds love them, and when in fruit they are the perfect snack for humans. There are grapes with or without seeds; hued in greens, reds, purples, and blacks; large or tiny; and sweet or sour. And best of all, although there are varieties bred to thrive in environments all across the country, Southern California offers the sunshine to make all types happy. Grow them to block unsightly areas, as garden features, and as food. If you want, you can even make your own wine with them.
Two of my favorite varieties of grapes for SoCal (both recommended for Zones 7–9) are 'Flame Seedless' (Vitis vinifera 'Flame Seedless') and 'Thompson Seedless' (V. vinifera 'Thompson Seedless').
'Flame Seedless' is a sweet, crisp, small-to-medium-size grape that's ideal for the table. It also performs respectably as a homegrown wine grape. This variety can even handle high, inland heat and lean soil—although in more challenging conditions it will produce smaller berries.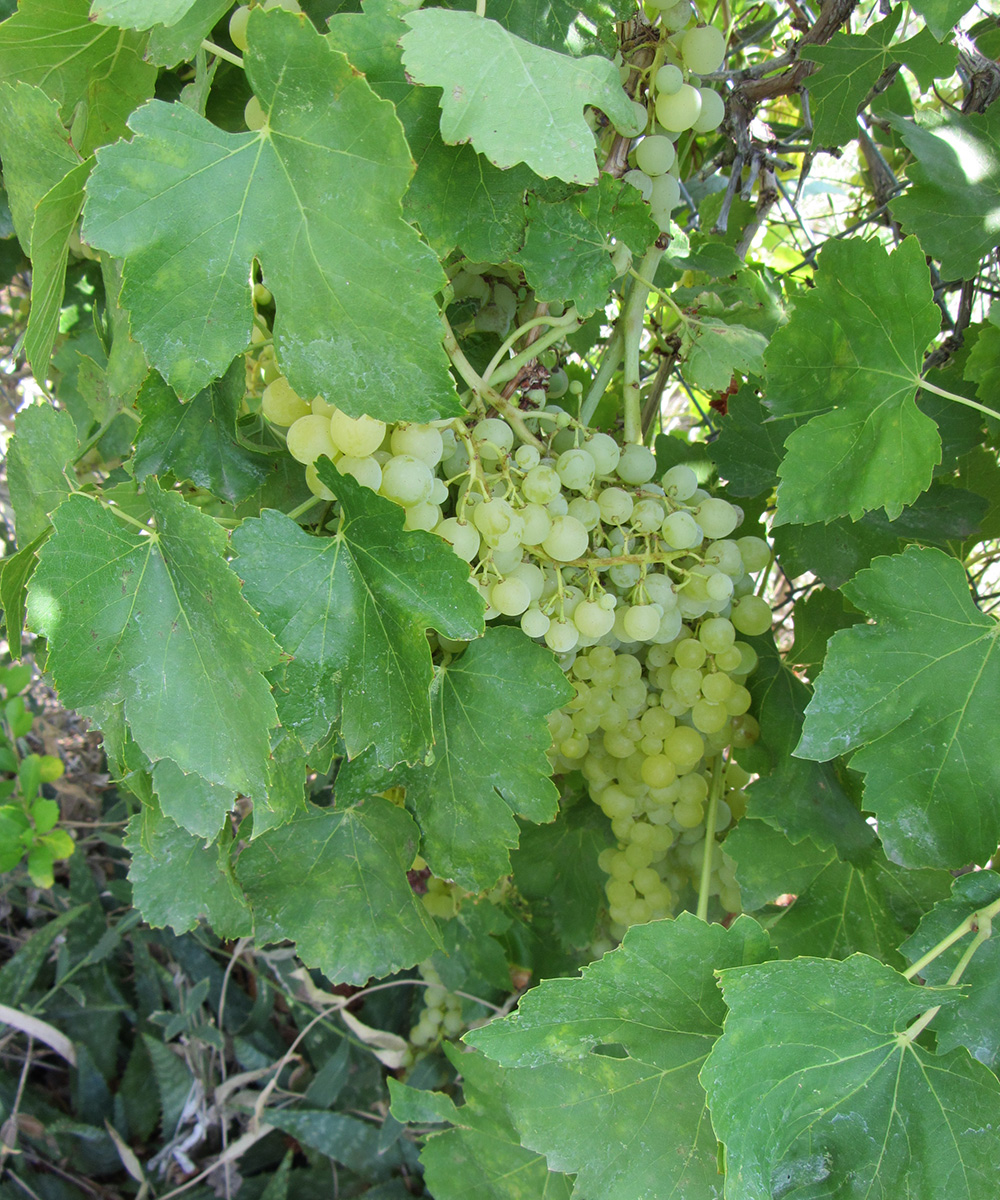 'Thompson Seedless' grapes quickly clamber into classically draped designs in the garden. These favorites, found in shops and fairs, are sweetest when their white-green fruits show a faint yellow glow. If you can keep people and birds away from them long enough for them to dry on the vine, they also make excellent raisins.
Both varieties can handle some occasional light frost and also tolerate high summer temperatures in full sun. They easily spread to 20 feet long and can be shaped and controlled by pruning. Productive vines for larger, more flavorful berries depend heavily on consistent pruning—usually involving training them on wires.
The varieties I mentioned are only two of thousands of varieties of grapes around the world, many of which will thrive in Southern California. Often local garden centers will carry the most popular varieties for your area, but you also might enjoy shopping around online. If you have specific colors, shapes, flavors, and sizes in mind, you might try experimenting with some of the lesser-known cultivars.
Another option is to grow grapes in containers. You can produce a small crop this way as long as you use free-draining pots with a capacity of at least 15 gallons and do not let the soil dry out more than a few inches deep. Choose lighter-colored pots or wood over dark-colored plastic, which can heat up in full sun. You can also find dwarf varieties, like the Pixie™ series, which grow 1 to 2 feet tall and are ideal for a decorative tabletop. They have miniature leaves and fruits but are more of a conversation piece than anything else.
Have fun and be creative with your grapevines, allowing them to ramble over large areas and structures—such as archways, pergolas, shade covers, walls of fencing, and old tree trunks—to create summer shade or a Mediterranean theme, to attract birds and bees and, of course, to give you the fun of picking, eating, cooking, or making wine as a project that can involve the whole family. Grapes will usually fruit heavily even if you design them to be strictly ornamental in the landscape. For the best eating, keep fruits off the ground, and remember that clusters growing too high will be difficult to harvest. Enjoy!
—Jane Gates is the owner of Gates & Croft Horticultural Design in Los Angeles and the author of All the Garden's a Stage: Choosing the Best Performing Plants for a Sustainable Garden.