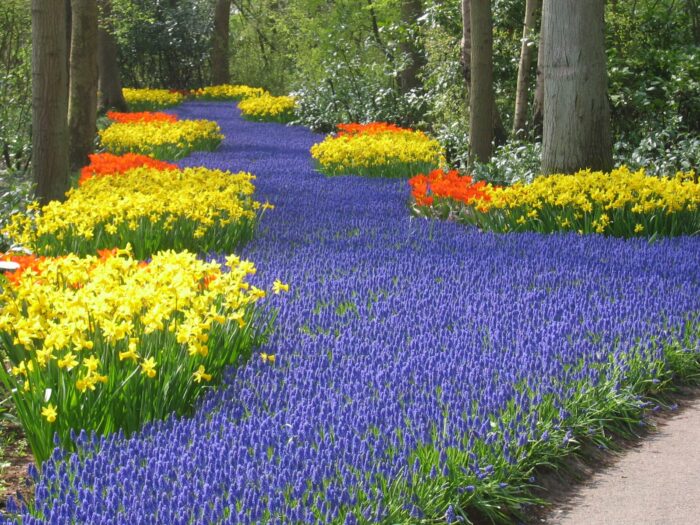 Keukenhof is an iconic park in Lisse, the Netherlands. It sits in the heart of the bulb-growing region and is an over-the-top showcase of the region's most famous export. These are photos from a trip I, Joseph, took to this incredible park back in 2008.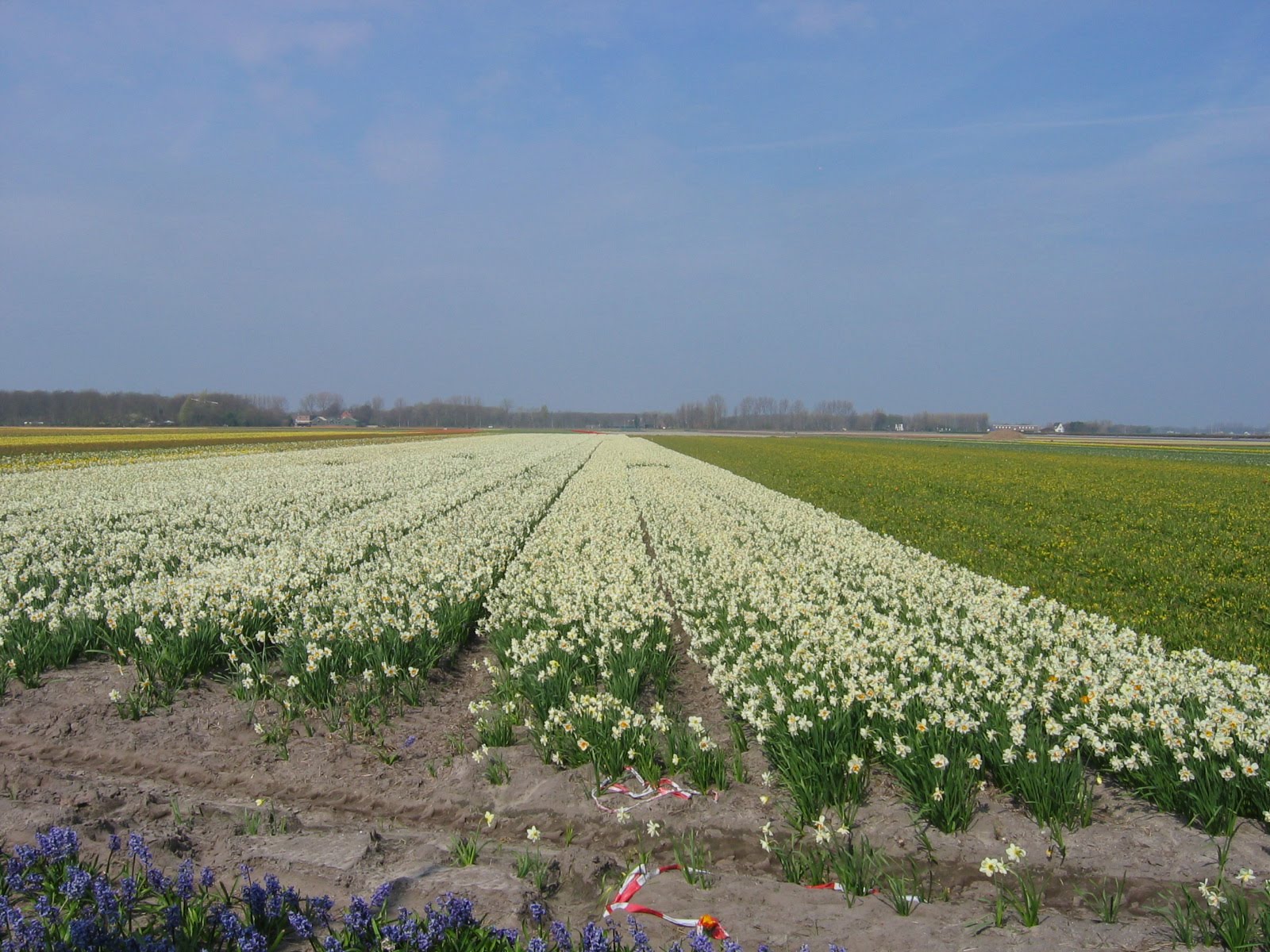 These are the sights you'll pass on the way to Keukenhof in the spring: fields of bulbs in full bloom. The bulb growers let each field bloom so they can be sure that everything is true to name, and then they cut off the flowers so that the plants can focus their energy to grow bigger bulbs. If you have flower bulbs in your garden, chances are they started their life in fields like these in the Netherlands.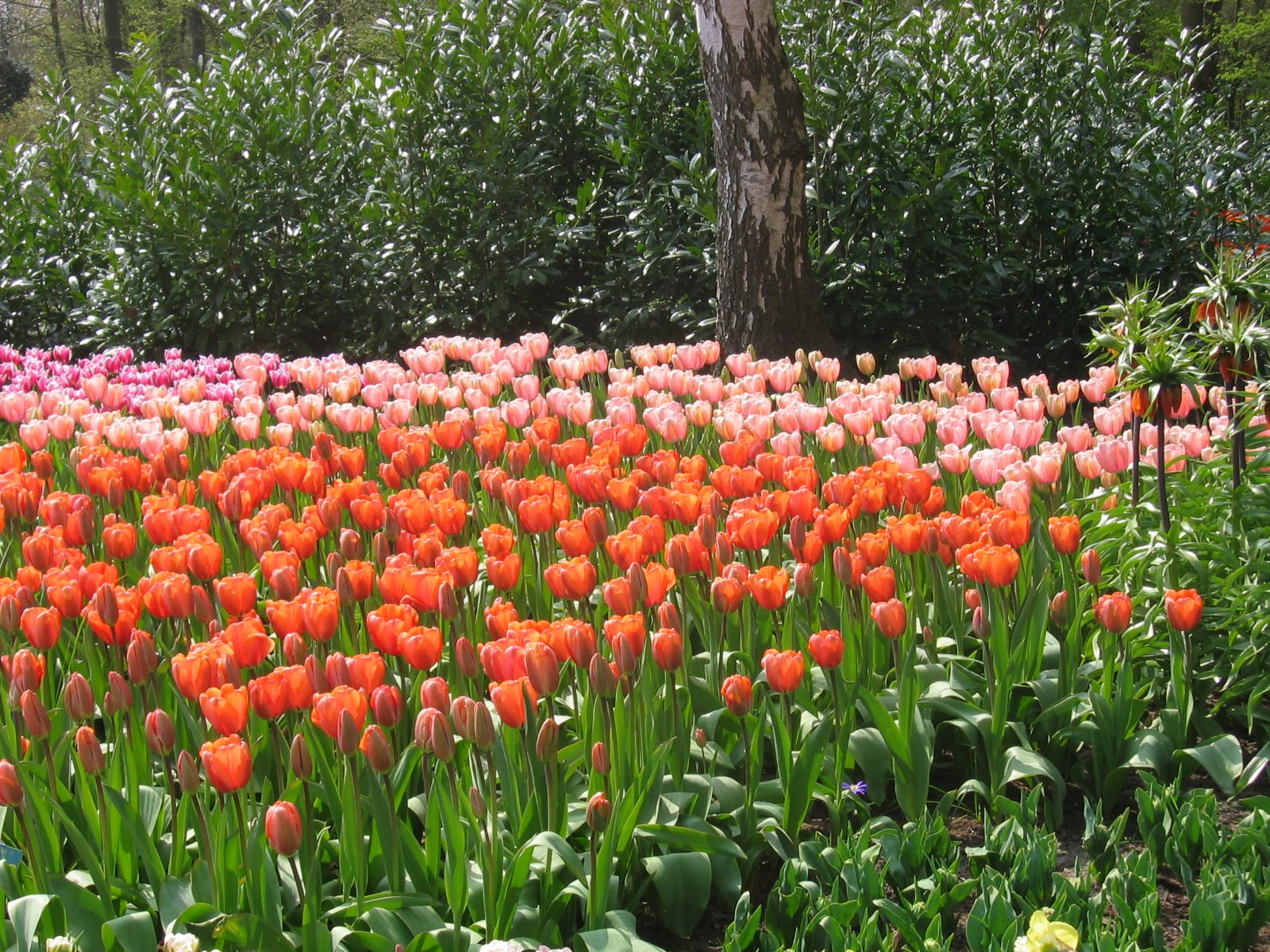 In the gardens, bulbs are planted on an incredible scale and produce big sheets of color, as demonstrated by these beautiful tulips (Tulipa hybrids, Zones 3–8).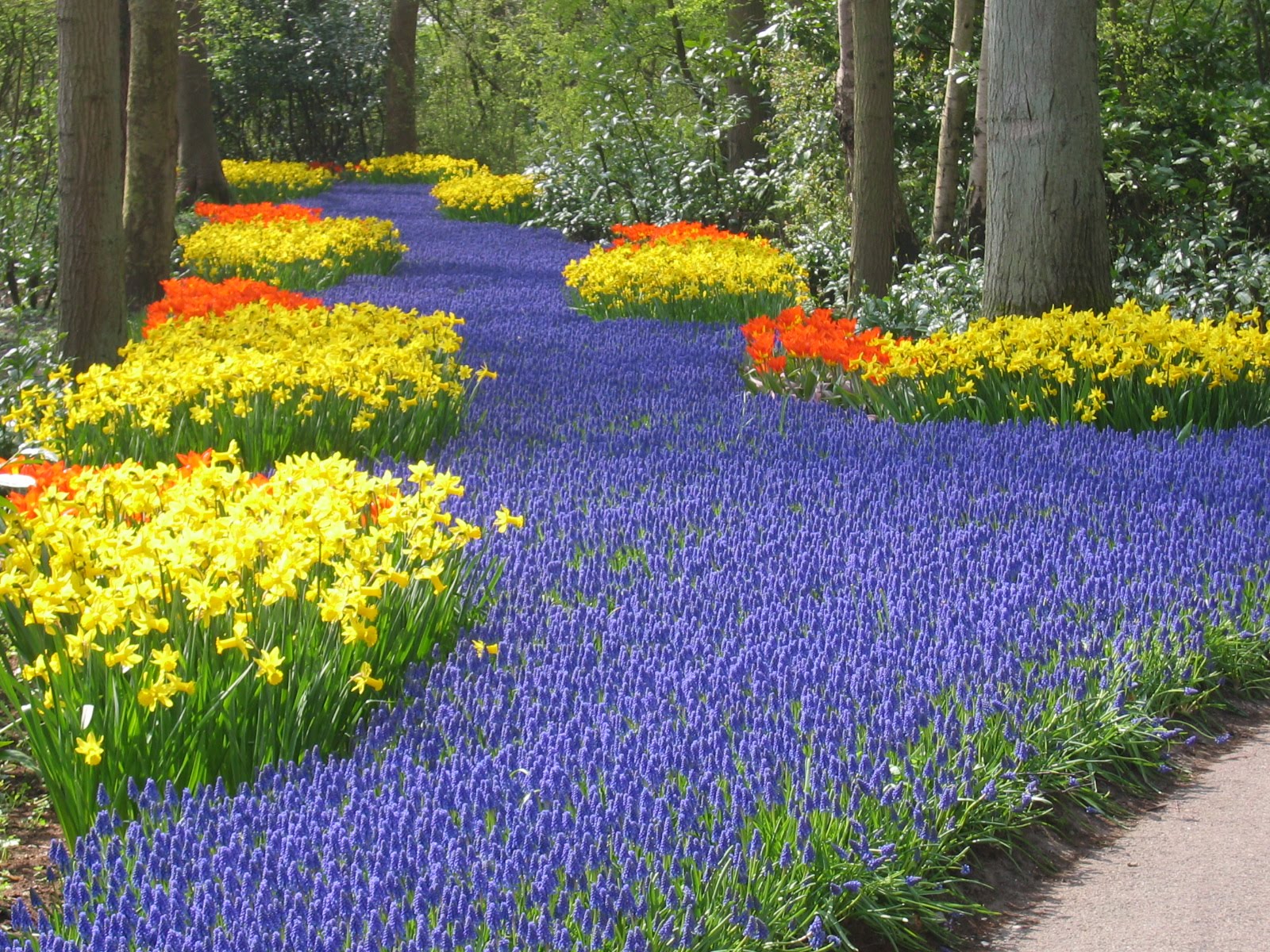 This is perhaps the most iconic view in the garden, a river of blue grape hyacinths (Muscari armeniacum, Zones 3–9) with contrasting masses of yellow daffodils (Narcissus hybrids, Zones 3–8) and orange tulips.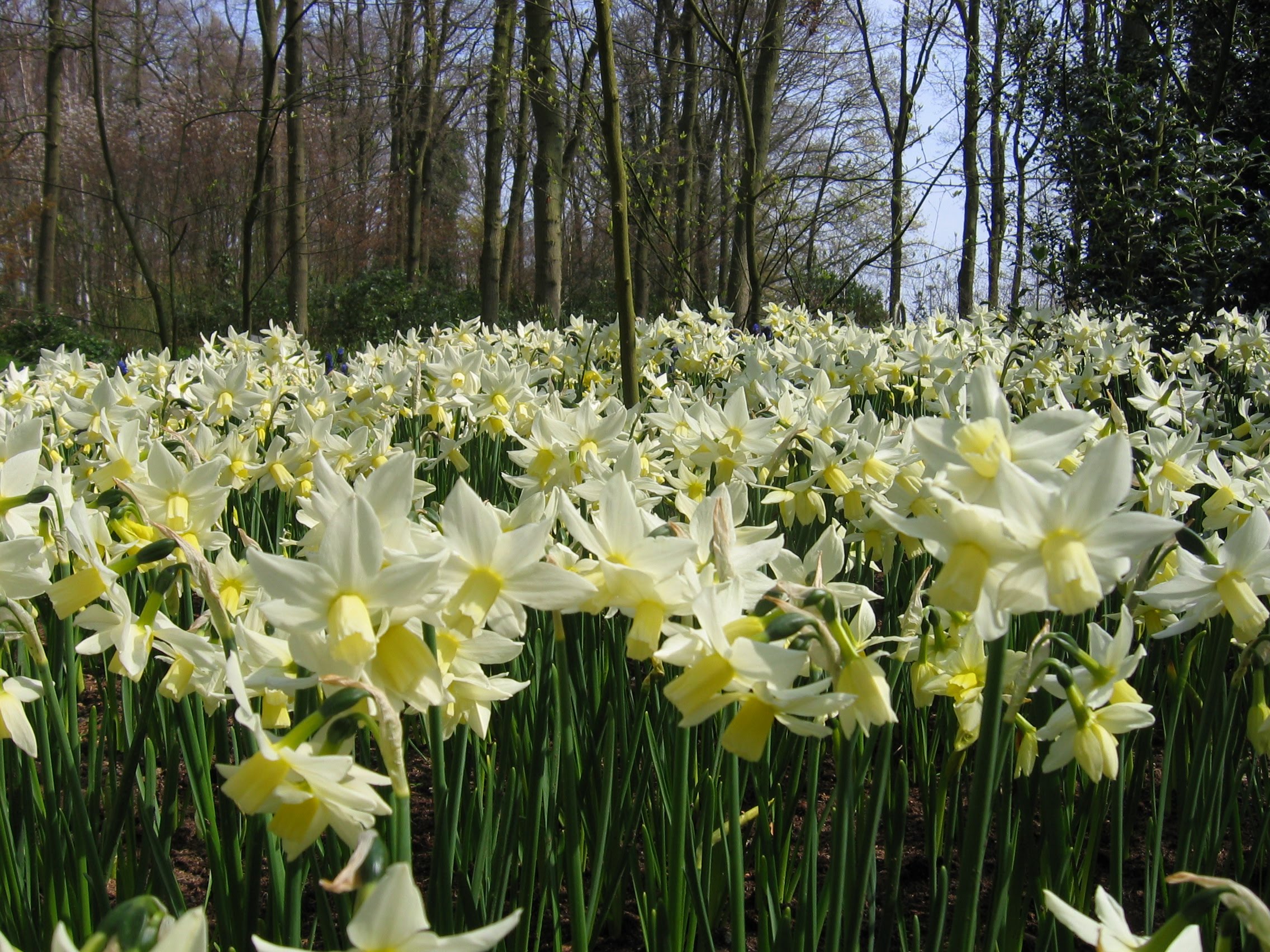 A sea of pale cream daffodils is surrounded by a woodland just beginning to leaf out. All the bulbs are dug up and replanted each year to ensure a perfect display.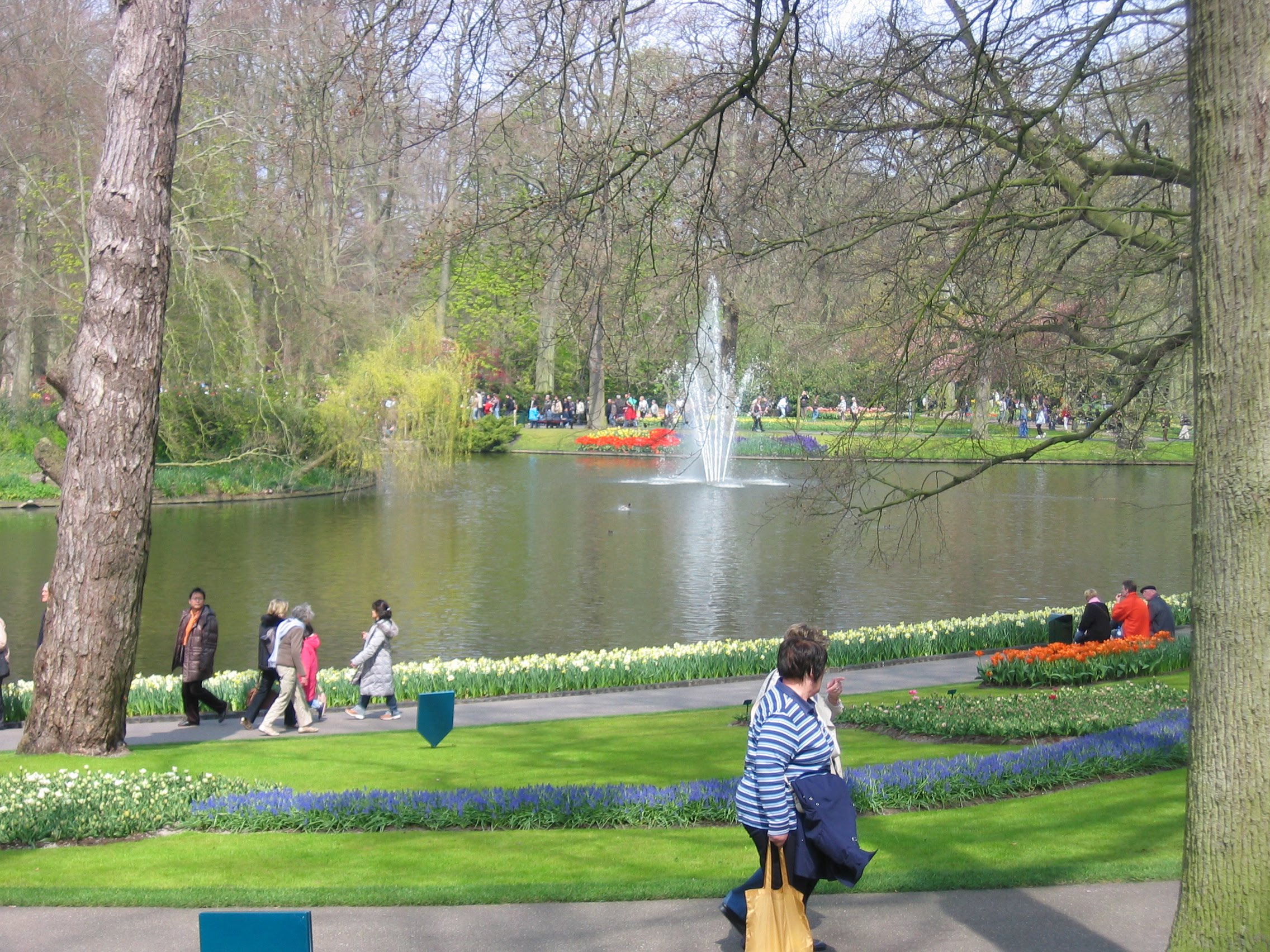 Keukenhof isn't just big beds of bulbs. Ponds, fountains, and beautiful trees are the backdrop for the sheets of flowering color.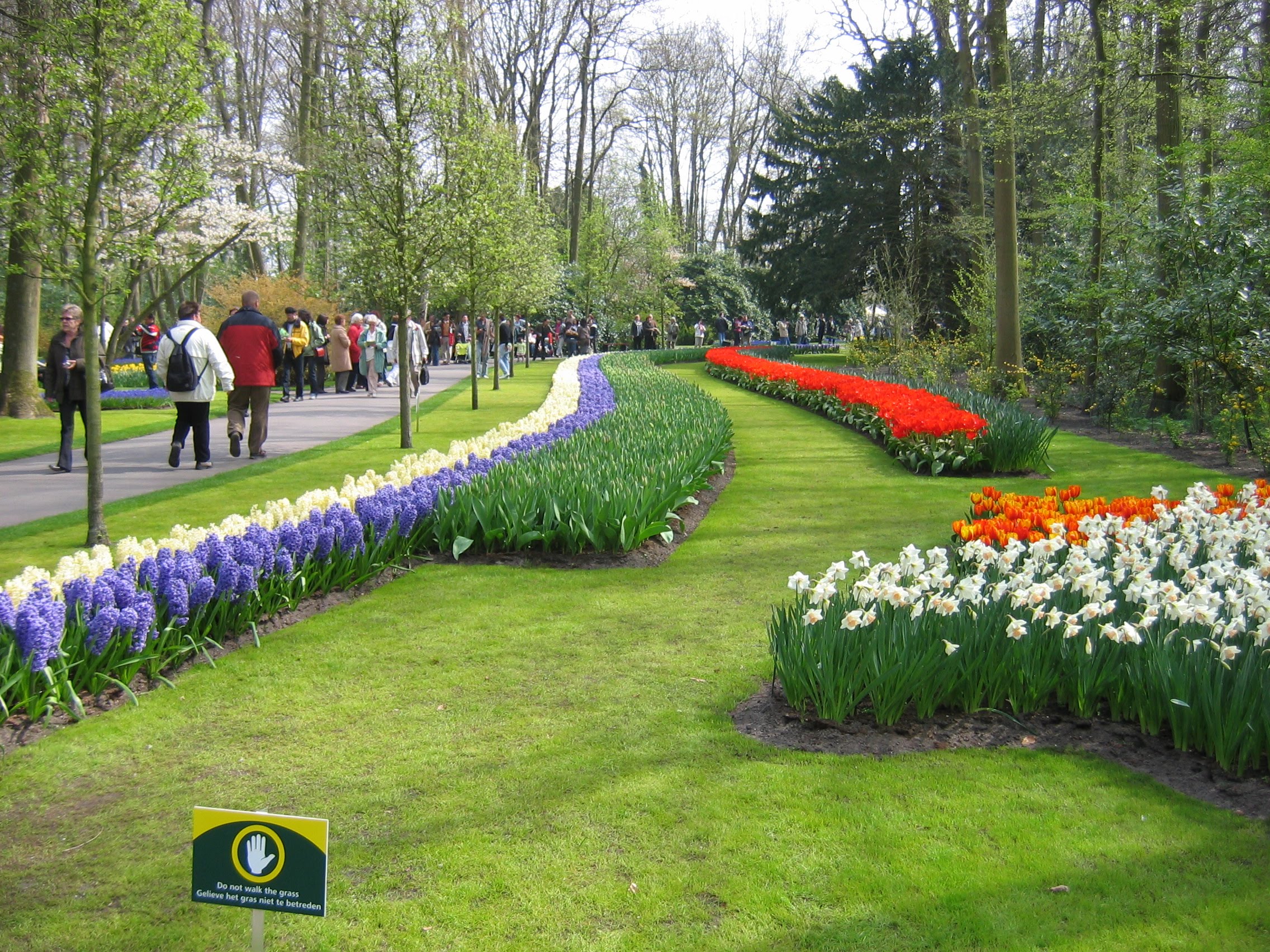 Countless visitors come to the gardens each year, taking in the long ribbons of color from the bulbs.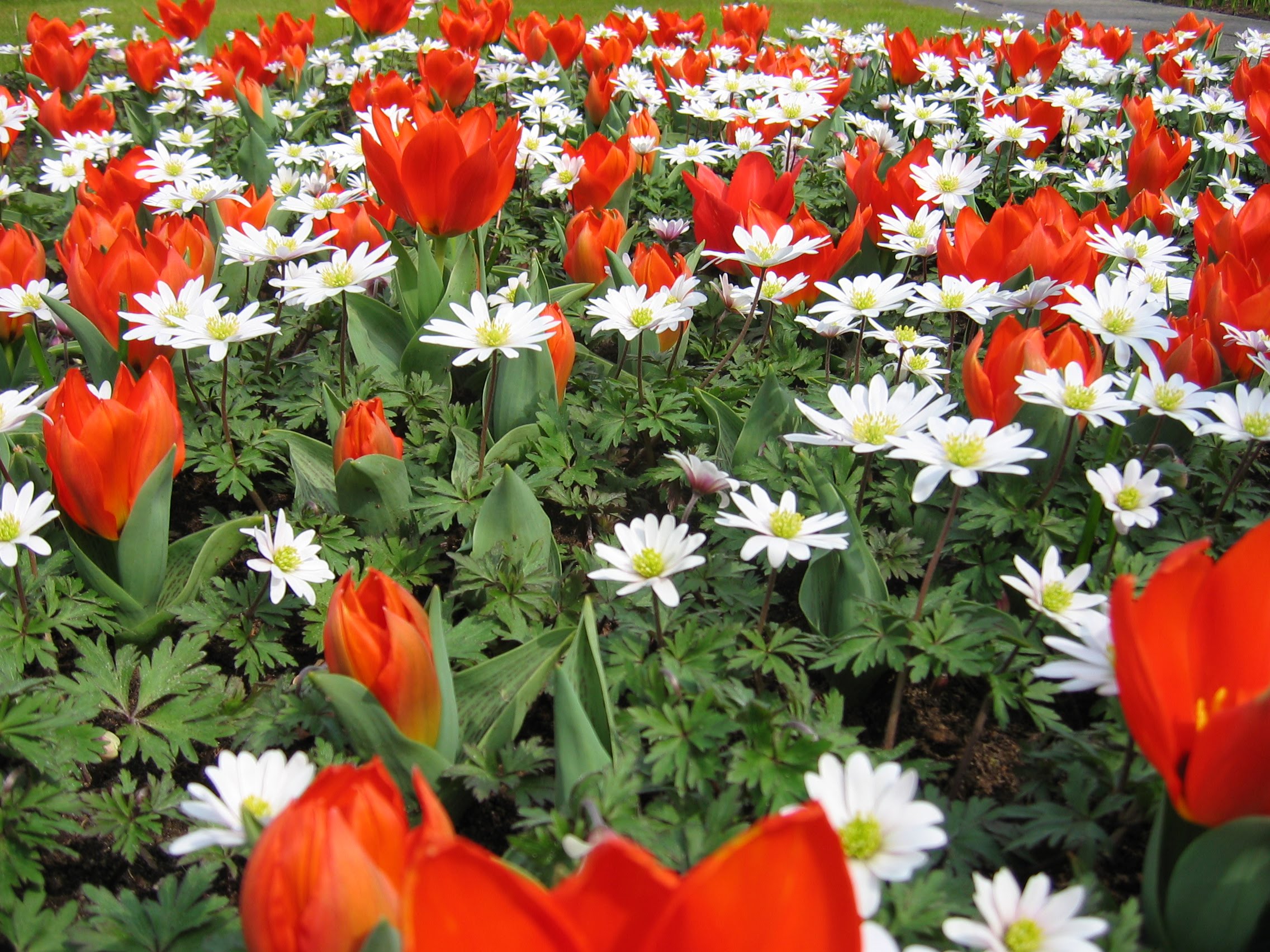 This is a combination I'd like to recreate in my own garden: bright red gregii tulips combined with white wind flowers (Anemone blanda, Zones 5–8). Though the sheer scale of Keukenhof is beyond any home gardener's means and space, many of the individual beds are full of ideas you could easily re-create at home.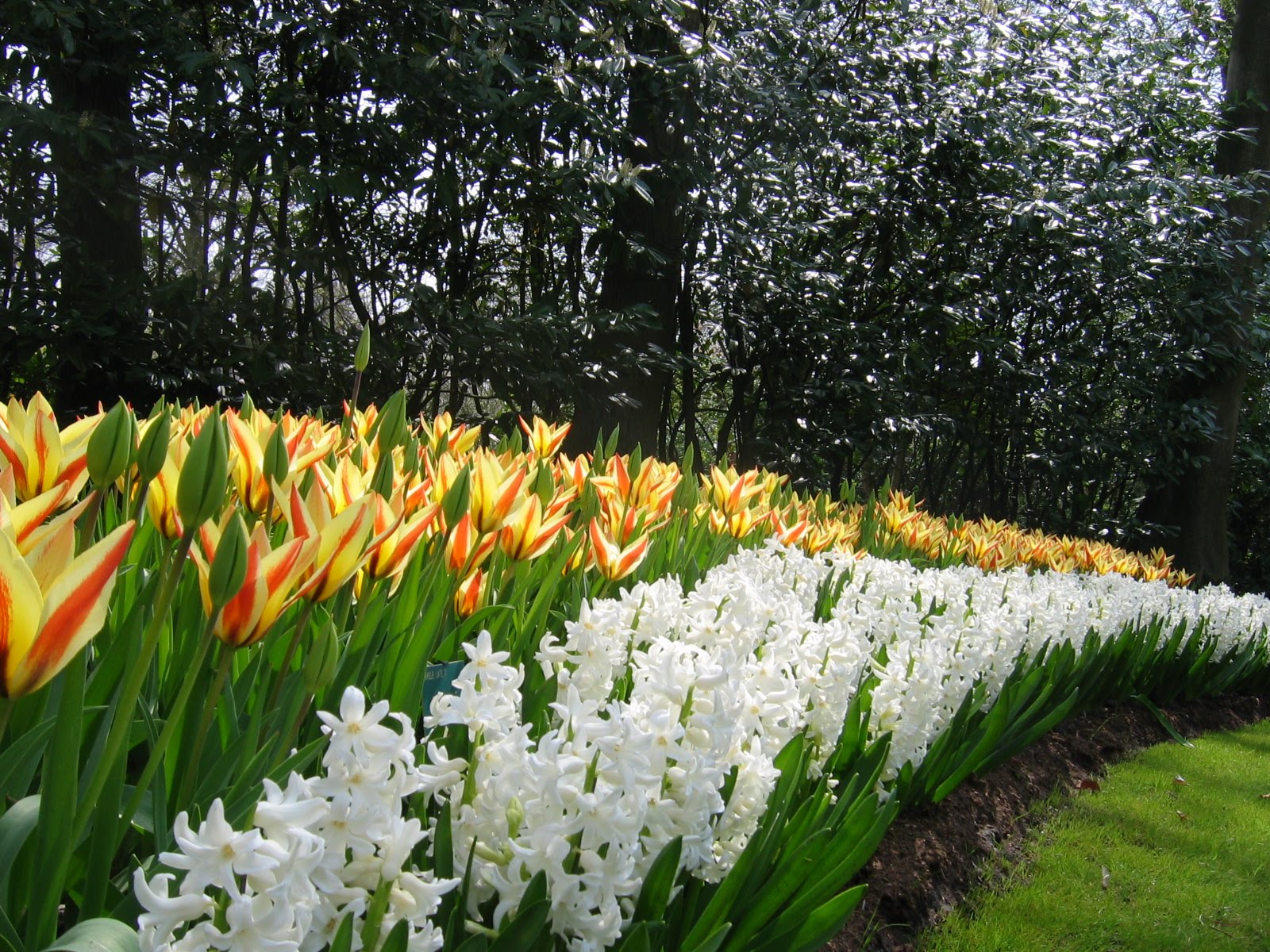 A smooth arc of tulips and fragrant white hyacinths (Hyacinthus orientalis, Zones 4–8)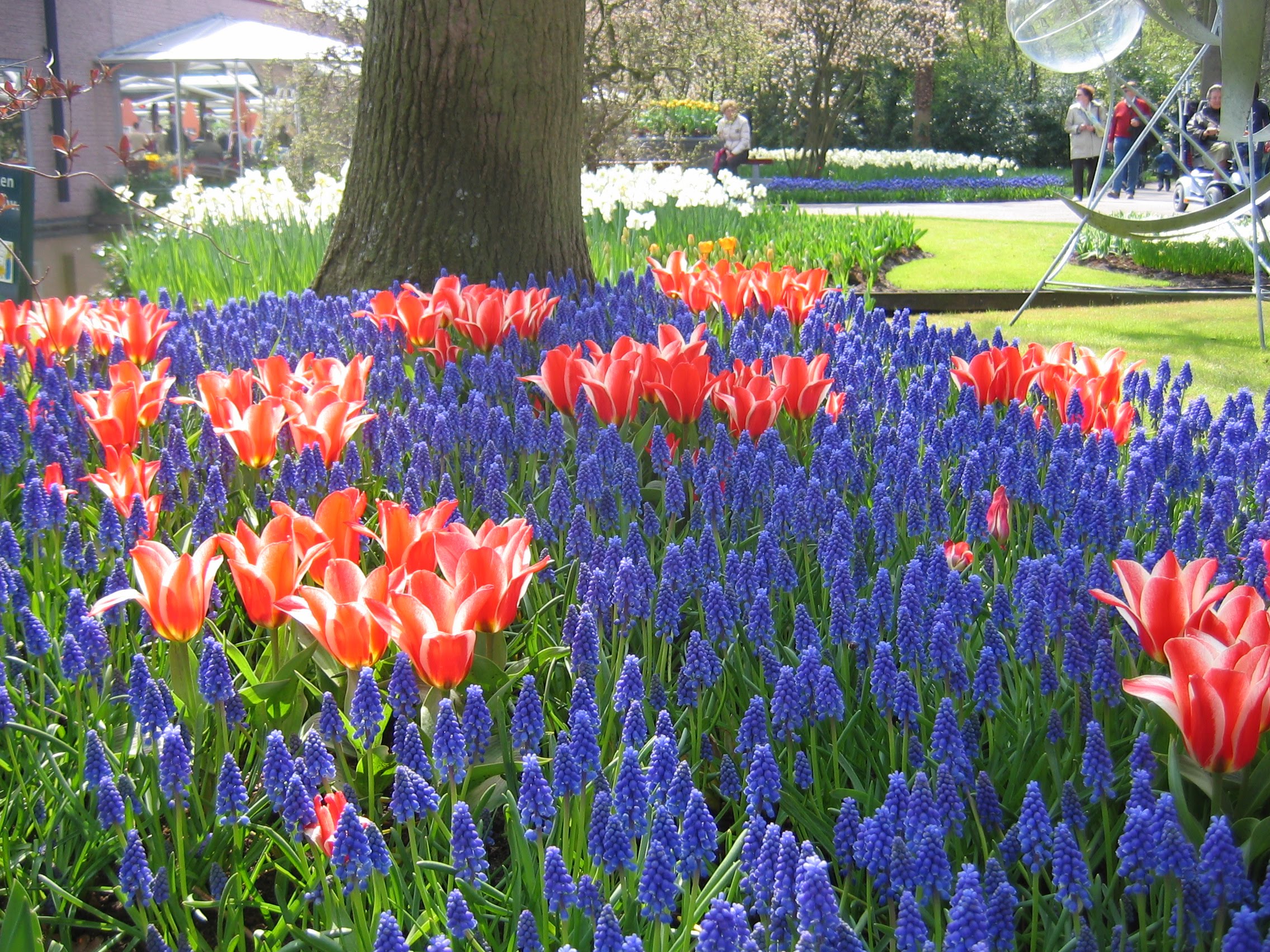 Another inspiring combination: islands of warm salmon tulips in a sea of grape hyacinths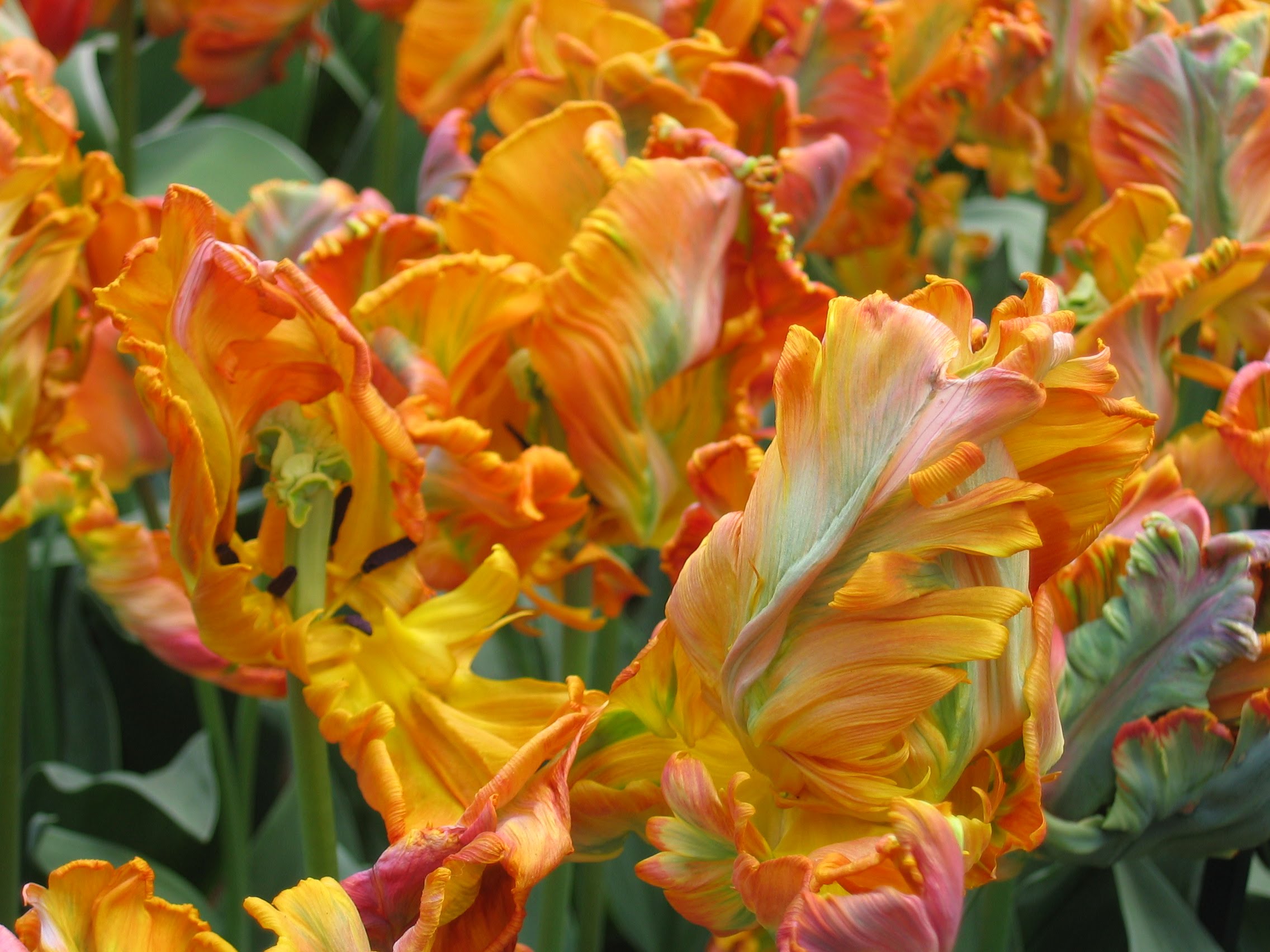 One of the fun things about the garden is getting to see more unusual varieties on display, like this orange parrot tulip with bizarre petals.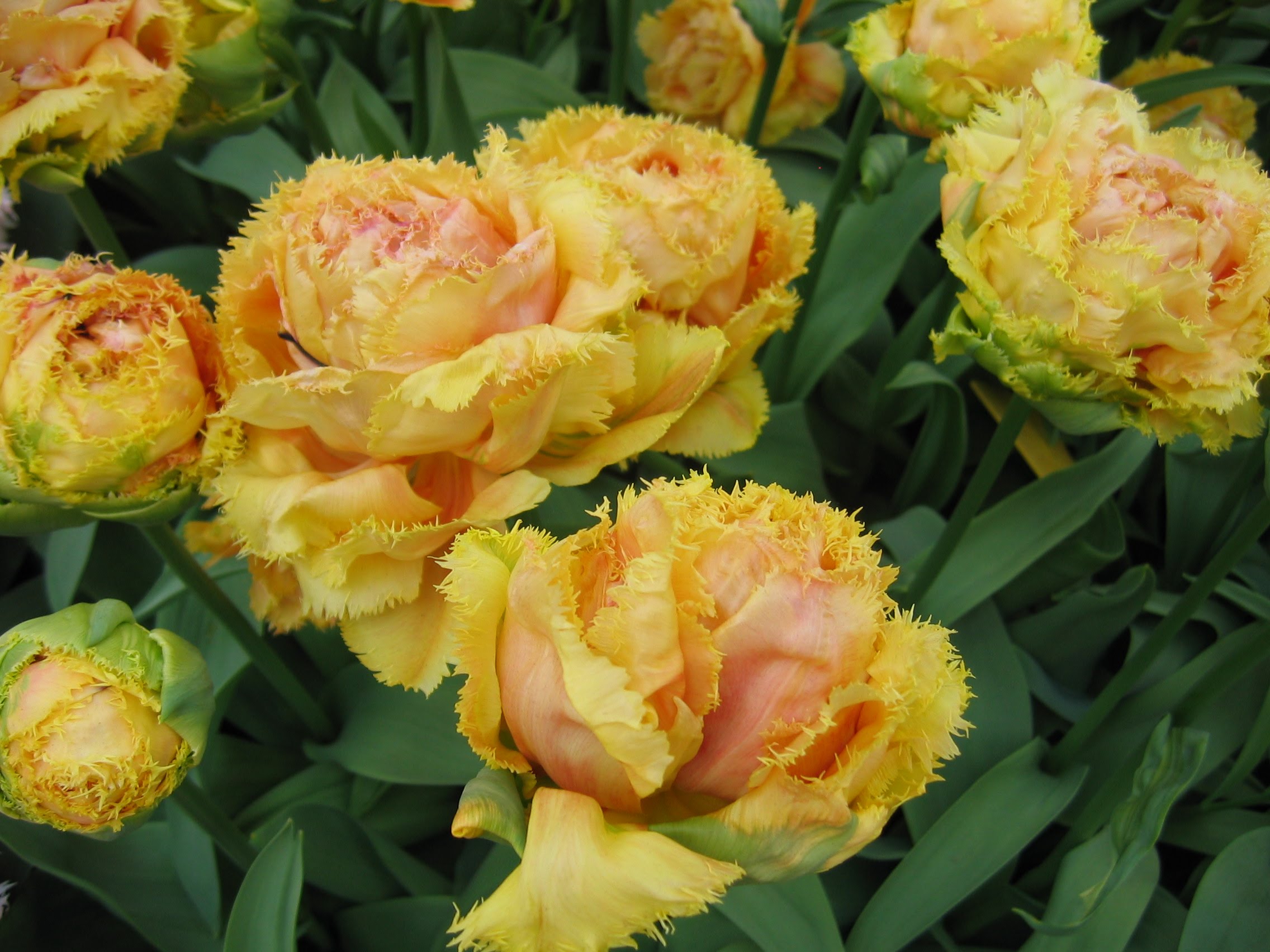 Or how about this tulip with double fringed petals? It looks more like a carnation than a tulip at first glance.
Have a garden you'd like to share?
Have photos to share? We'd love to see your garden, a particular collection of plants you love, or a wonderful garden you had the chance to visit!
To submit, send 5-10 photos to [email protected] along with some information about the plants in the pictures and where you took the photos. We'd love to hear where you are located, how long you've been gardening, successes you are proud of, failures you learned from, hopes for the future, favorite plants, or funny stories from your garden.
Have a mobile phone? Tag your photos on Facebook, Instagram or Twitter with #FineGardening!
Do you receive the GPOD by email yet? Sign up here.