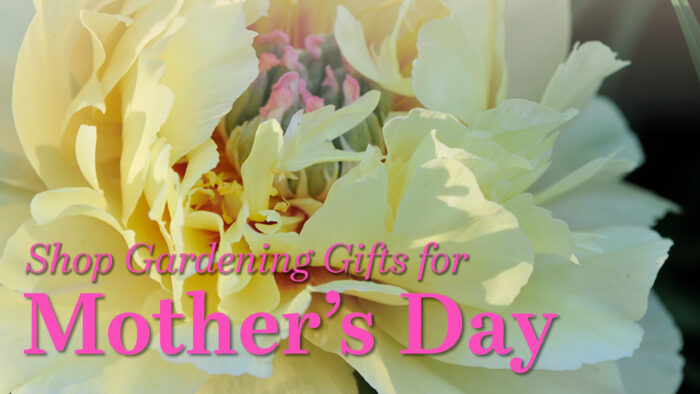 If you're searching for gardening gift ideas for Mother's Day, look no further! A mother who loves to garden would appreciate any of these thoughtful gifts. After all, no mom really wants a new vacuum. Tell her you know what she truly likes by getting her something to start the 2023 gardening season off right. From plants to planters, helpful tools, and more, everyone is sure to find something for their mother on this list put together by Fine Gardening and its sponsors.
Scroll down to see the newest gadgets, exciting new perennials, and so much more!
---
Stress-Free Mother's Day with Melnor® RelaxGrip® Watering Tools
For the mothers who are happiest in the garden, give the gift of a Melnor® RelaxGrip® watering tool. RelaxGrip® handles were specially designed to provide a more comfortable grip, so Mom can get more gardening done with ease. Nine of the RelaxGrip® nozzles and wands have been certified for Ease of Use by the Arthritis Foundation and are proven to make life easier for people who have arthritis and chronic pain. Grab Mom a watering wand for reaching her hanging baskets, or pick the multipattern hose nozzle so that she can shower her newly planted flower bed.
Price: Varies by product
Source: Melnor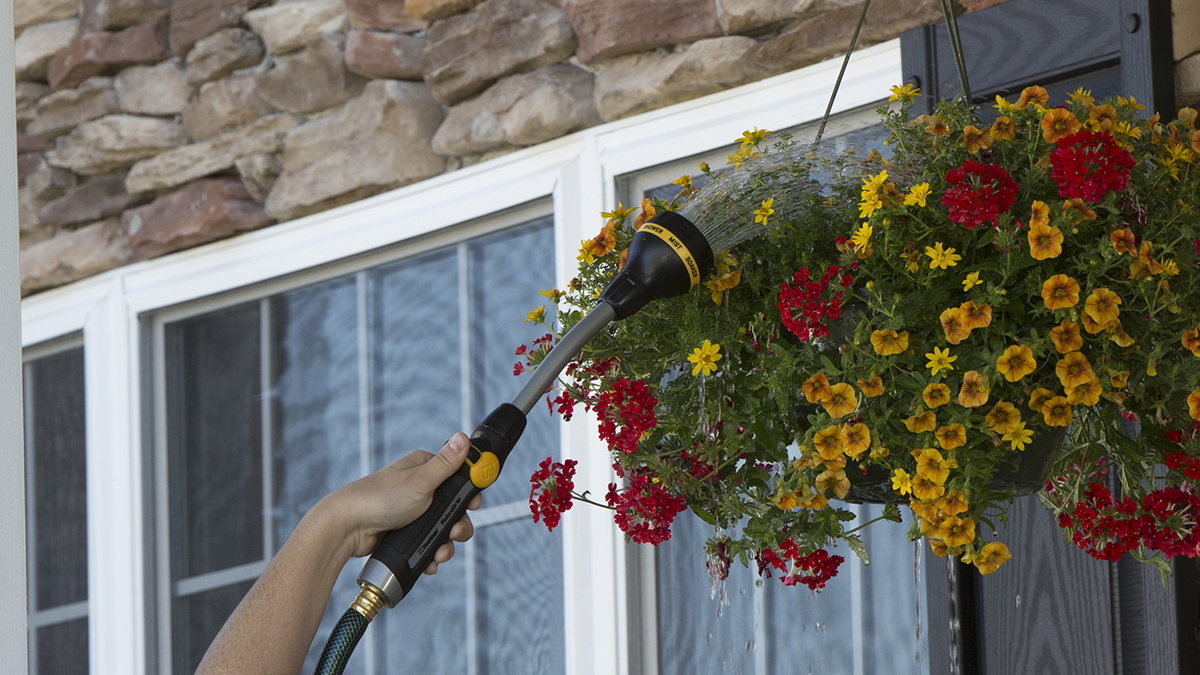 Mother's Day Gardening Gift Certificates
Mothers love shopping for flowers to put in their gardens. Give yours a gift certificate from Jung Seed Co. for Mother's Day! Gift certificates are digital, easy to use, and never expire. We have the largest variety of annual and perennial flowers online. Your mother will enjoy browsing all the beautiful new varieties and old favorites we have available. Brighten up your mother's special day with the gift she's been waiting for—a gift certificate from Jung Seed Co.
Price: $5 to $150
Source: Jung Seed Co.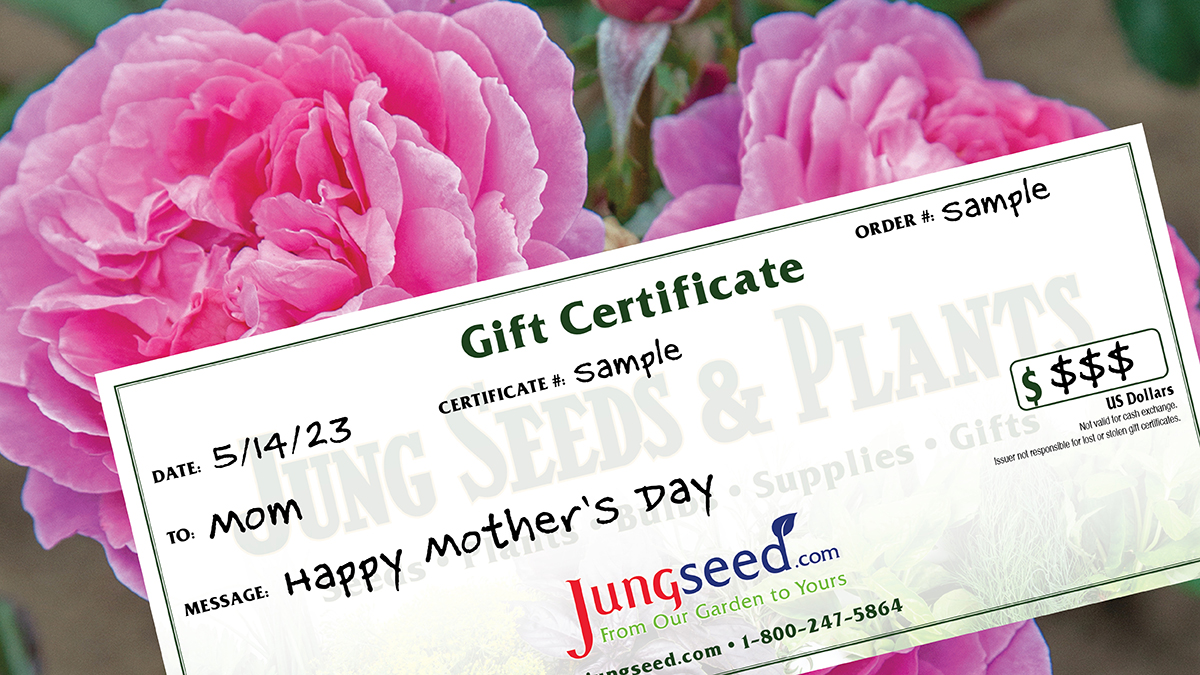 Raised Garden Beds and Curated Seed Collections
Sow your joy this season with Birdies' longest-lasting metal raised garden beds and our wide selection of curated seed collections! The high-quality, galvanized-metal raised beds are powder-coated with a food-safe, nontoxic paint for a beautiful, long-lasting aesthetic. Shop now to enjoy free shipping, while supplies last.
Product: Chefs Herb Garden Collection
Price: $21.50
Source: Botanical Interests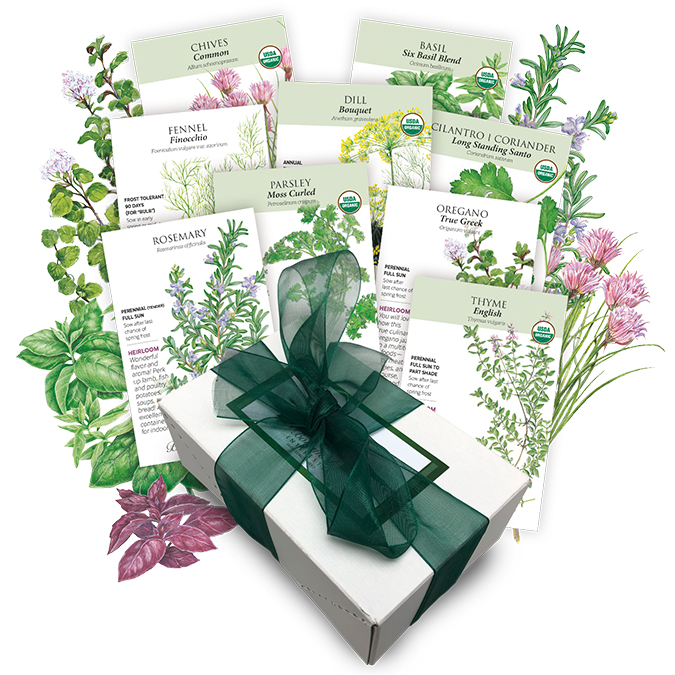 Product: Original 6-in-1 Metal Raised Garden Bed
Price: $169.99
Source: Botanical Interests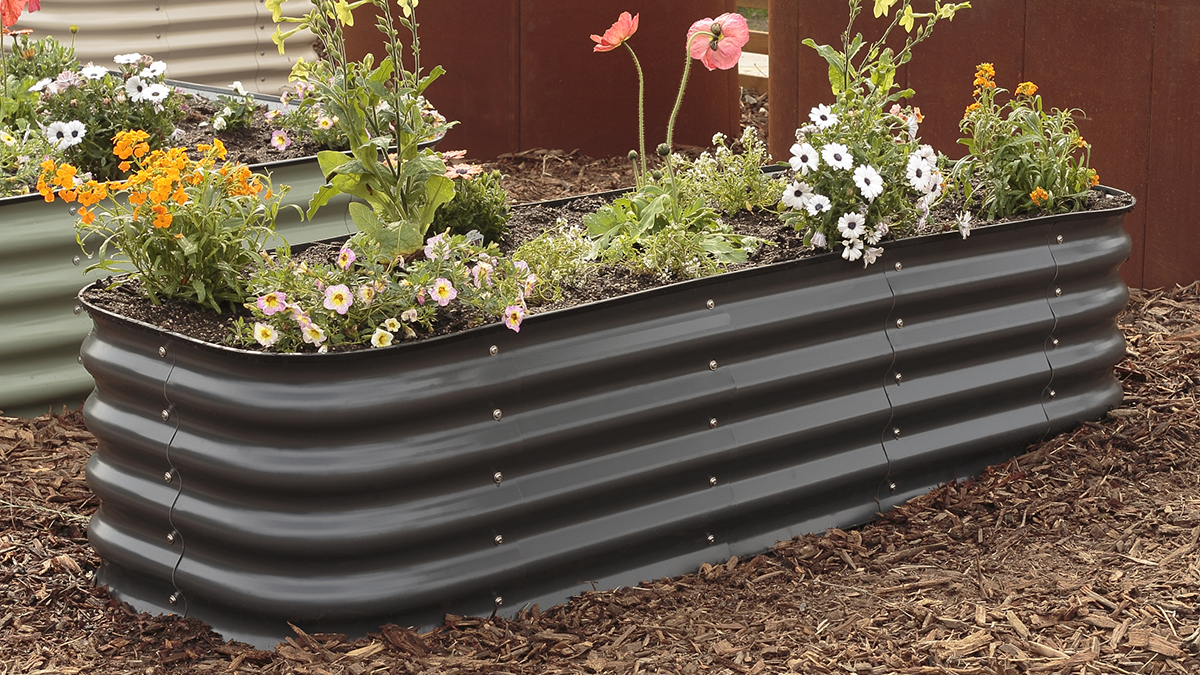 Flower Carpet® Rose 'Scarlet'
Easy-care Flower Carpet roses are extraordinarily low maintenance and have exceptional disease resistance. Once established, their well-developed root system means they're drought and low-water tolerant; surface roots take up available surface water, while deeper roots access lower-level water in drought conditions. Award-winning Flower Carpet 'Scarlet' blooms for months and requires no fancy pruning or chemicals to keep it thriving. Hardy in USDA Zones 5–10, it's available at independent garden centers and most box stores.
Product: Varies by retailer
Source: Anthony Tesselaar Plants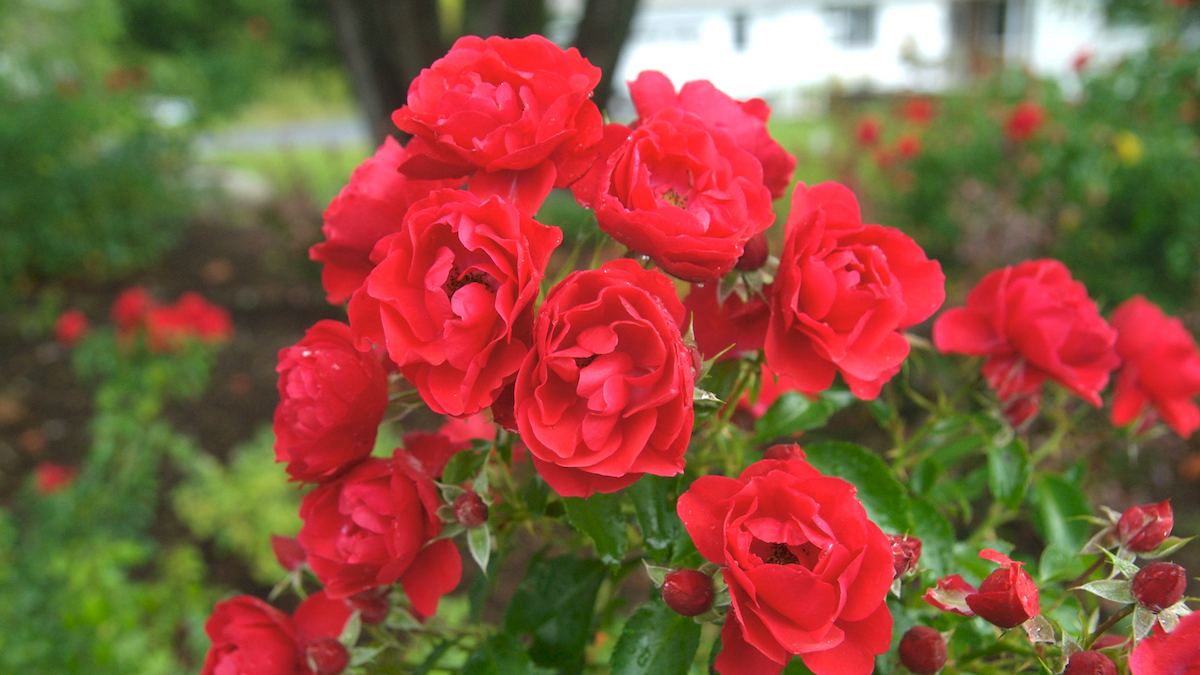 Volcano® Phlox
For masses of color in the garden, nothing beats Volcano® Phlox. Volcano phlox are strong and sturdy, and they produce an astonishing number of flowers over the summer months. Best of all, these phlox are fragrant and exceptionally tolerant of powdery mildew, which plagues other phlox varieties. These pollinator favorites are available in a wide variety of colors, ranging from shades of pink and purple, through to red and white. Hardy in USDA Zones 4–10, they are available at independent garden centers and some box stores.
Price: Varies by retailer
Source: Anthony Tesselaar Plants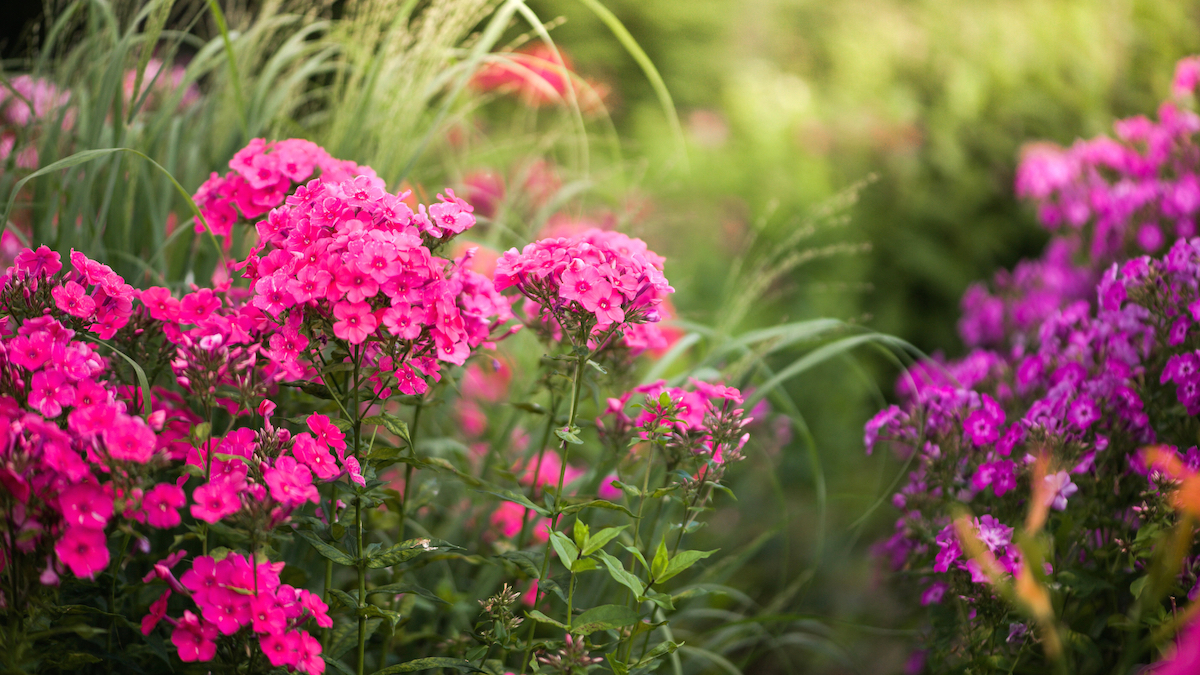 American Meadows Monarch Magnet Pre-Planned Garden
Dig in this Mother's Day and plant a butterfly garden fit for a queen! This vibrant display features 18 beautiful perennials, each an essential food or habitat source for monarch butterflies. Start a new Mother's Day tradition this spring and make plans to plant together. This pre-planned garden includes a layout map to make it easy. Once established, these easy-to-grow perennials will return year after year. Your mother will think of you with a smile as her flowers bloom and will enjoy the magic of watching butterflies visit her garden for years to come.
Order yours today!
Price: $153.32
Source: American Meadows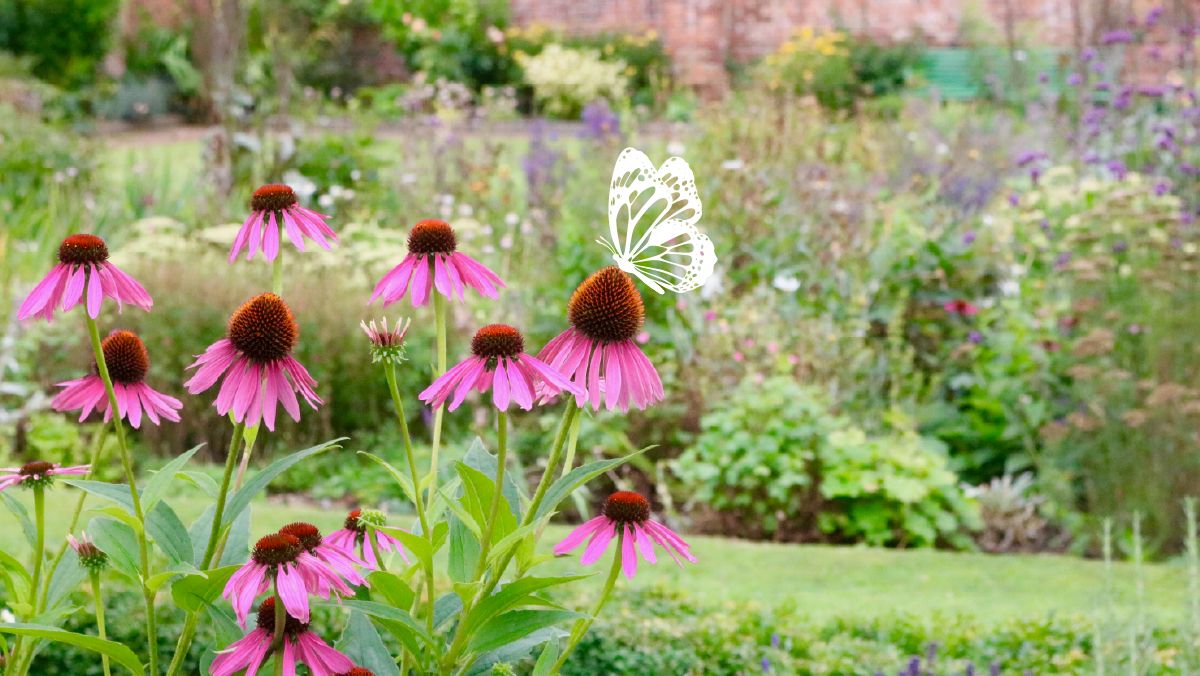 ---
See more Mother's Day gift ideas
DIY Gardening Gifts for Mother's Day
Guide to Giving Mom Plants for Mother's Day