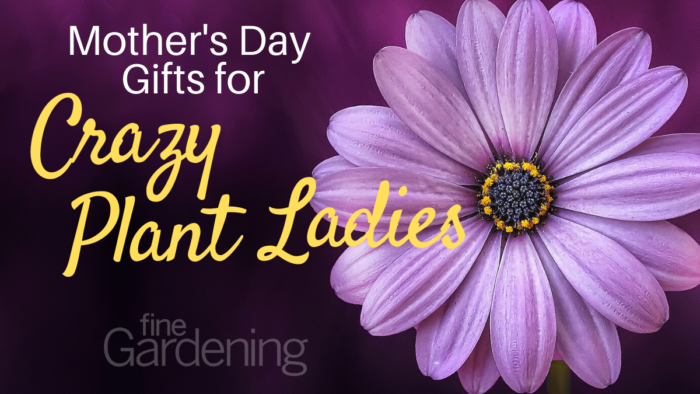 Here at Fine Gardening we think you should show love for the moms in your life every day, but Mother's Day is a great excuse to spoil them with the gardening goodies they didn't even know they needed. If the special woman in your life is crazy about plants like us, she will love any of the Mother's Day gifts in this list. Whether she's looking for something that will make her gardening easier or for decorations to add something special to her outdoor space, this list has the right gift for her.
Alitex
---
Help your mother's plants thrive with these greenhouse-enhancing accessories
Every plant lover can't resist a little helping hand in the greenhouse, so why not show your mom how much you appreciate her with a gift she will treasure for years to come? A propagator will help your mom to start growing from seed; she will be able to surround herself with hundreds of beautiful plants nurtured from the very beginning. To help her fill her pots and transfer seedlings, you can buy her a British-manufactured aluminum Potting Shoe. Both of these gifts will look great in an Alitex Greenhouse; start by requesting a catalog so you can encourage her plant-loving hobby to flourish.
Source: alitex-greenhouses.com
Gardener's Supply Company
---
Create a stunning vertical garden on practically any wall!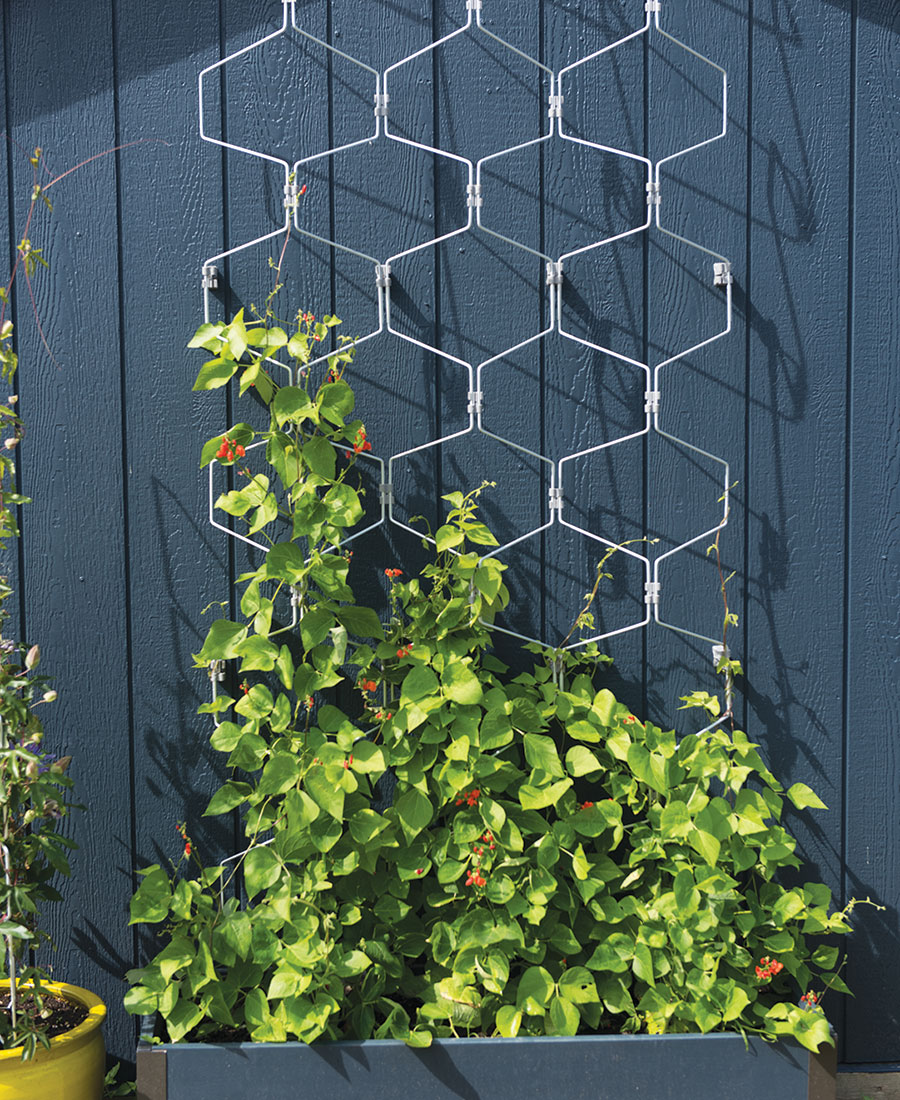 The geometric patterning of this award-winning Vertex Wall Trellis provides visual and sculptural interest, both before plants grow in and then throughout the season, as the different angles peek through increasing leaf and floral cover. The undulating design also allows for necessary airflow between the wall and the trellis.
At 97 inches, it's taller than most trellises and is made of pure rust-proof aluminum to provide proper support for a variety of vining plants. It is shown here with scarlet runner beans, but the possibilities are many! From flowering to edible vines, Mom will love turning a blank wall into a beautiful garden space.
Price: $139.00
Source: gardeners.com
The best trellised container garden for any space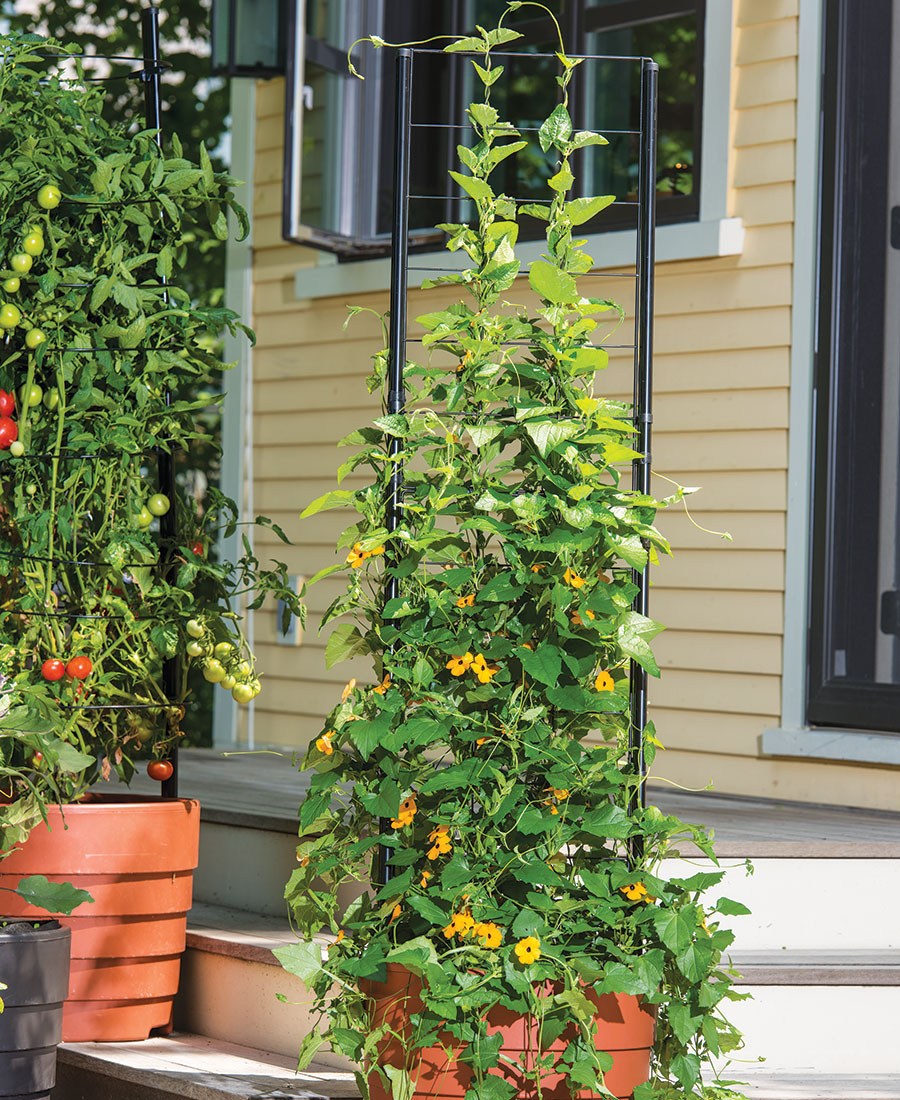 The innovative Gardener's Victory Self-Watering Planter with Vine Trellis was developed specifically for beans, cucumbers, clematis, and other climbers. The self-watering system ensures consistent, optimal hydration—especially in summer when it can be hard to keep up with your soil-drying sun. The planter's vented sides and fabric liner ensure that air flows freely to the roots, which creates a robust, air-pruned root system that is better able to absorb nutrients from the soil. Sturdy aluminum poles hold a trellis that won't buckle under vigorous branches or heavy, ripening fruit. Grow tall, even in a small space!
Price: $124.95
Source: gardeners.com
Add some extra drama to your garden with an arch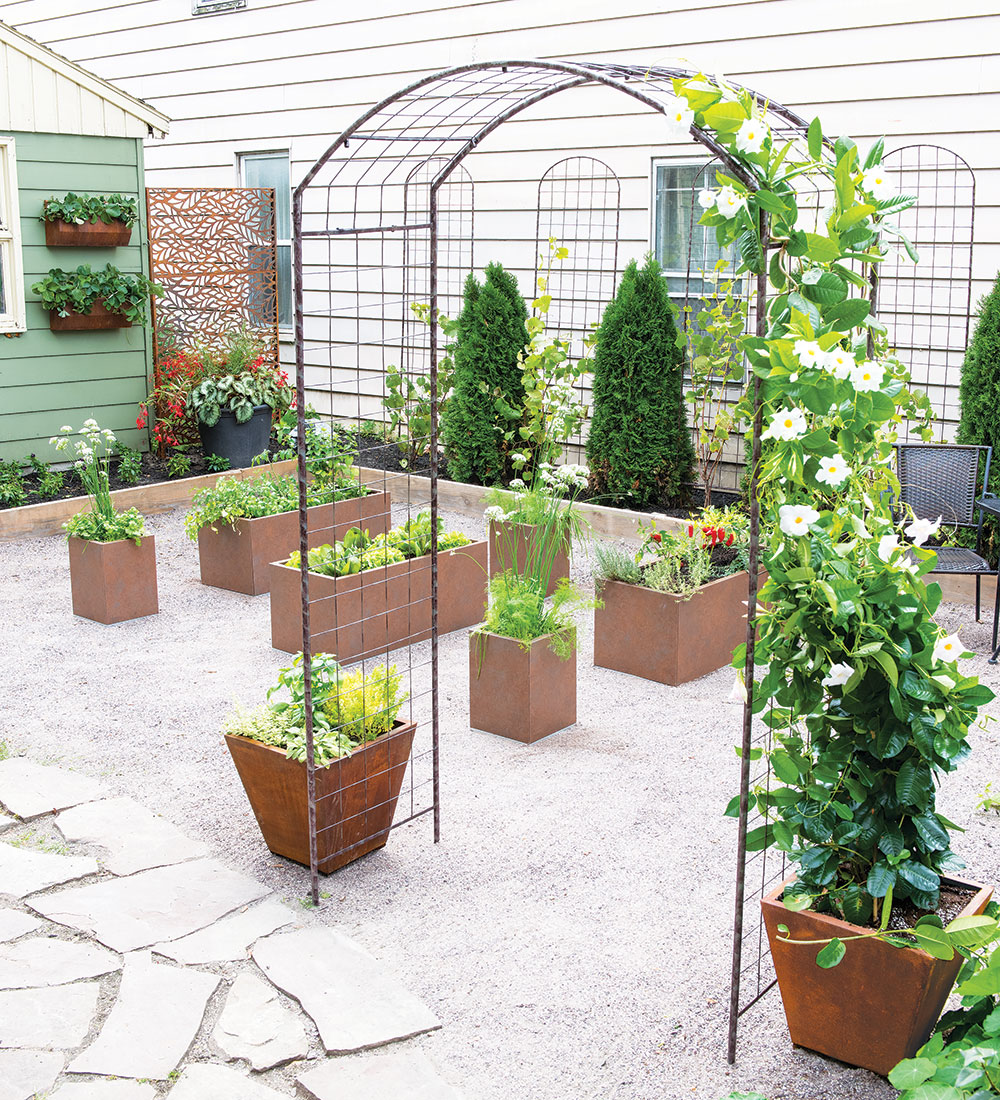 Graceful arches are the best way to showcase climbing vines and create a welcoming entryway. This Jardin Rose Arch retains the classic lines and heirloom elegance of Tudor arches, but with a simpler, understated design that provides practical support for climbing plants. Open 4-inch lattice gives roses, clematis, and morning glories plenty of places to vine and twine, but it's also fabulous for edible crops like cucumbers, squash, and beans. Use solo as a statement piece, or line up multiple arches to create a flower-covered allee.
Price: $199.00
Source: gardeners.com
Iron Works
---
Planters for all seasons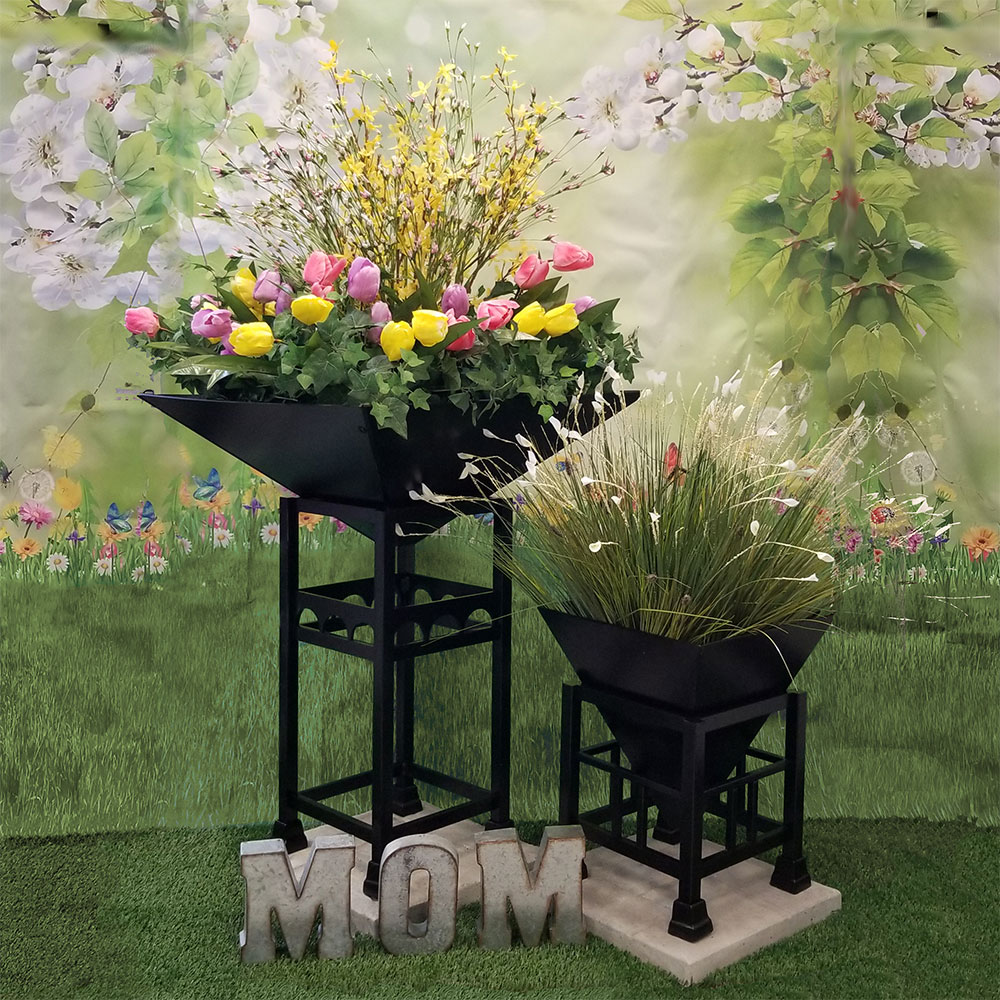 Make your mother's garden the envy of all with these planters. Their distinctive design adds a touch of elegance to any landscaping, and with the array of sizes and decorative options available, they complement nearly any location or aesthetic. Made of solid steel, with a durable powder coat finish, they resist the elements and provide a canvas for decorating even in winter! Designed with excellent drainage for the health of your mother's plants, and elevated for her ease in tending them, they require minimal upkeep through the years.
Price: $195 to $250
Source: ironworksltd.square.site
The Original Muck® Boot Company
---
100% waterproof women's gardening boots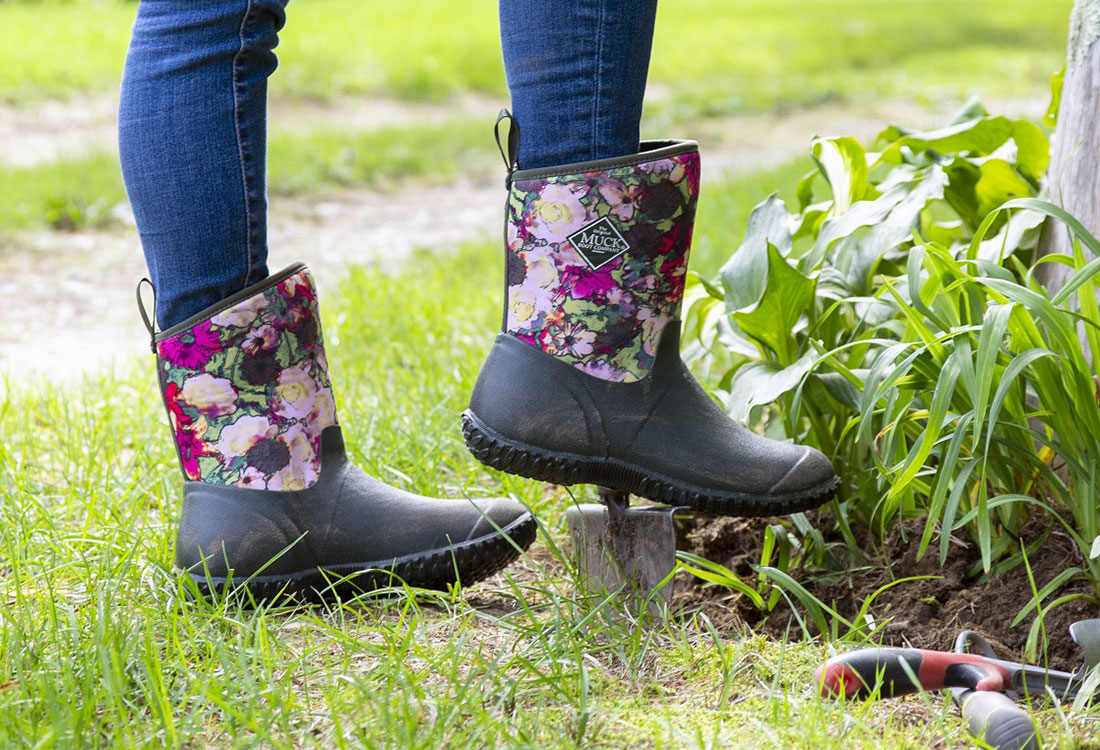 Mom has always made you feel invincible. Return the favor with the 100% waterproof Muckster II Mid, guaranteed to keep her protected from water, wind, mud, and sticky situations of any kind. She'll love that she can wear them up like a boot or roll them down like a shoe.
Shop now and get 10% off your entire purchase, plus free shipping and free returns every day! Use code FGMOM10 at checkout.
Price: $115 (use code FGMOM10 to receive 10% off your online purchase)
Source: muckbootcompany.com
Jung Seed
---
Unique gardening décor and tools
Add a touch of whimsy to your mother's garden with these unique gifts from Jung Seed. Our Garden Gear Stakes are handcrafted from weather-resistant metal. These wacky stakes will have everyone talking about her garden. Bring elegance to your mother's garden with the Embossed Obelisk. Standing 7.5 feet tall, this freestanding tower provides sturdy support for climbing plants and is easy to assemble and install. If you are looking to help make gardening more comfortable for your mother, the Garden Rocker Rolling Seat is the gift for her. It reduces strain on the lower back and knees, while the wheels allow her to roll along in the garden. The seat is contoured for her comfort. Jung Seed has been a family-owned-and-operated company since 1907. We guarantee your mother will be delighted with the variety of products and gifts Jung Seed has to offer. Let us help create the magic of gardening.
Price: $24.95 to $67.95
Source: jungseed.com
Corona
---
Empower your mother this spring with Corona quality pruning tools and save 30%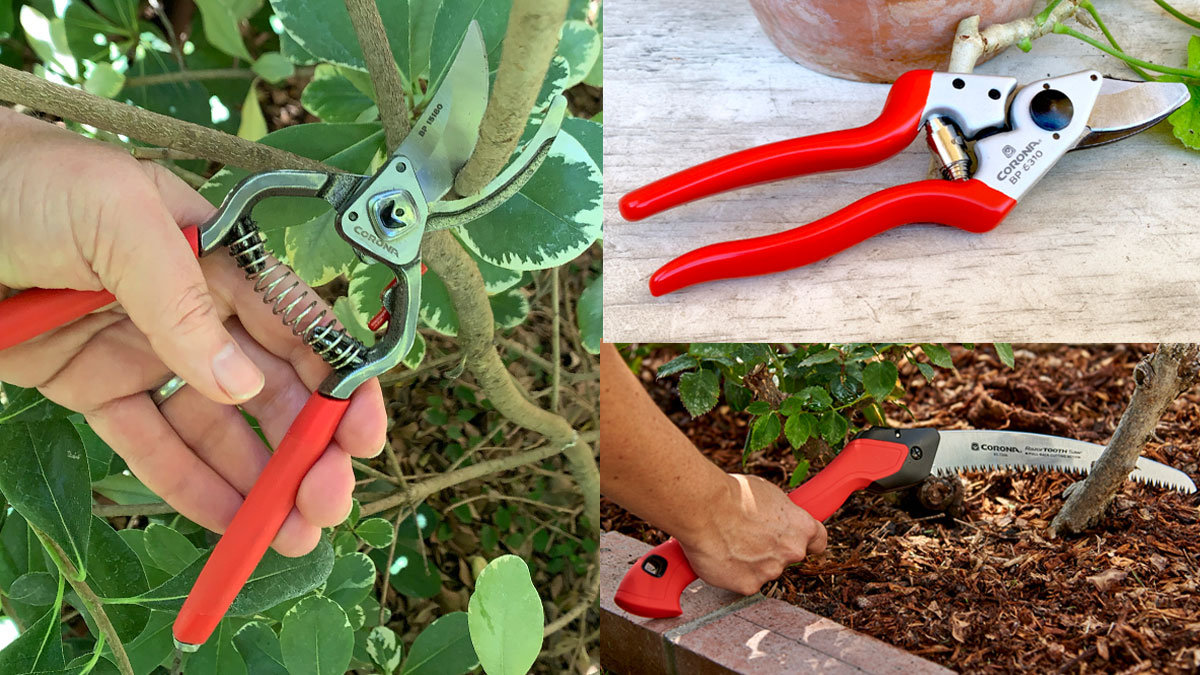 No matter the pruning task at hand, these quality Corona pruning tools will help Mom get the job done with confidence and ease. The forged-aluminum bypass pruner (BP 6310) is lightweight with ergonomic grips for all-day comfort. The new RazorTOOTH 10-inch folding saw with replaceable steel blade cuts through thicker limbs and branches with ease. Corona's heavy-duty forged ClassicCUT has been the go-to tool of the pros for decades. The newly redesigned bypass pruner (BP15180) is made to be lighter in weight, with comfortable grips and the cutting performance the pros and Mom want, season after season.
Price: Save 30% + free shipping with code FGMD25
Source: shop.coronatoolsusa.com
Handy Burgon & Ball garden accessories every mother needs! Save 30%
If you think Mom has everything under the sun for her garden, take a look at these accessories from Burgon & Ball, the finest in British gardening. Hip Trug is a creative idea to give her an extra set of hands while she's deadheading or harvesting produce. It slides out of the clip-on holster so that she can easily dump debris in the waste bin or carry her fresh produce to the kitchen. For the ultimate in gardening comfort, the Kneelo Kneeler is like gardening on a cloud. A thick layer of memory foam surrounded by a second foam layer provides the added cushion and support when kneeling in the garden and performing everyday household jobs. Available in a variety of colors.
Price: Save 30% + free shipping with code FGMD25
Source: shop.coronatoolsusa.com