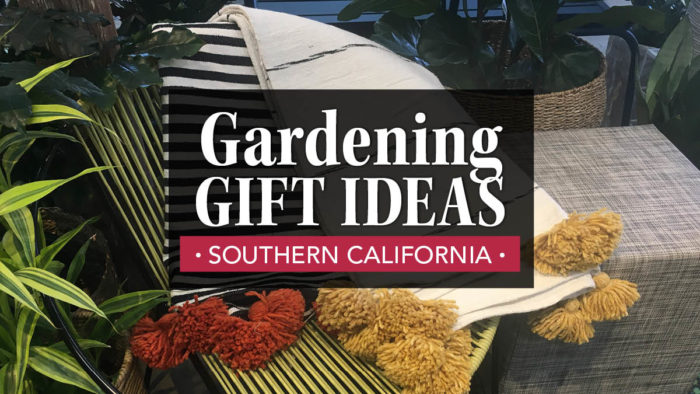 If there is one thing I love as much as gardening, it's shopping. At the risk of bragging, I will tell you that I am a very good shopper and gift giver. In the past, I would buy Christmas presents all year long and have everything wrapped and stockings stuffed by Thanksgiving. Now that everyone is getting older, we have mostly done away with exchanging gifts. The only one left to exchange with is my husband, who pretty much never has even the slightest clue what to get me. Since my birthday is in November, I make up a combined birthday and holiday list for him. I am happy to share with you some of the things on that list.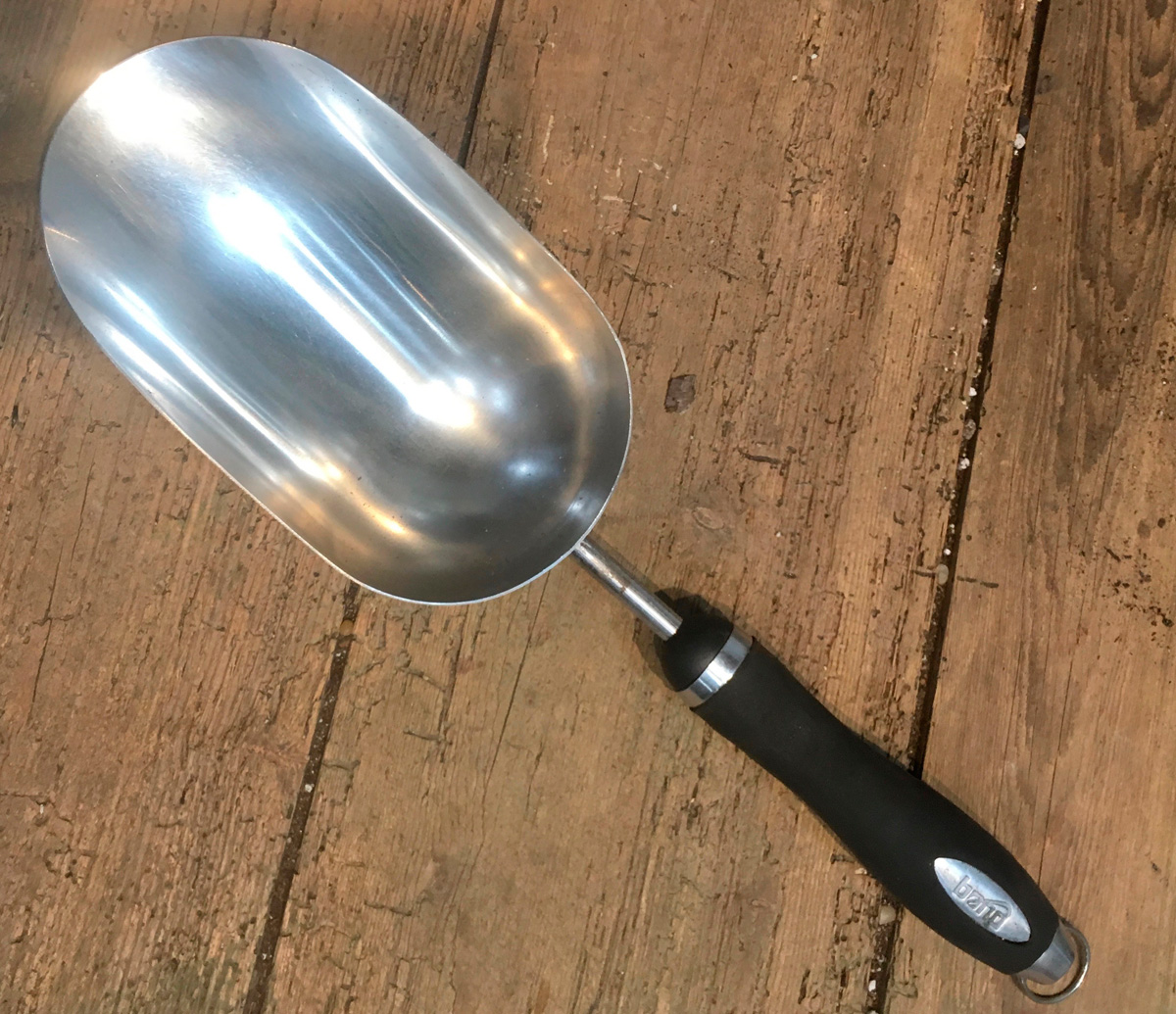 For digging, I love a nice large trowel—really more of a scooper. I have a collection of them scattered throughout the garden. This one, made by Bond, is a great size and has a comfortable handle. It even has a ring on the end if you are the organized, hang-your-tools type. I find that with its extra-large head, or "deeply dished blade," you can move much more soil.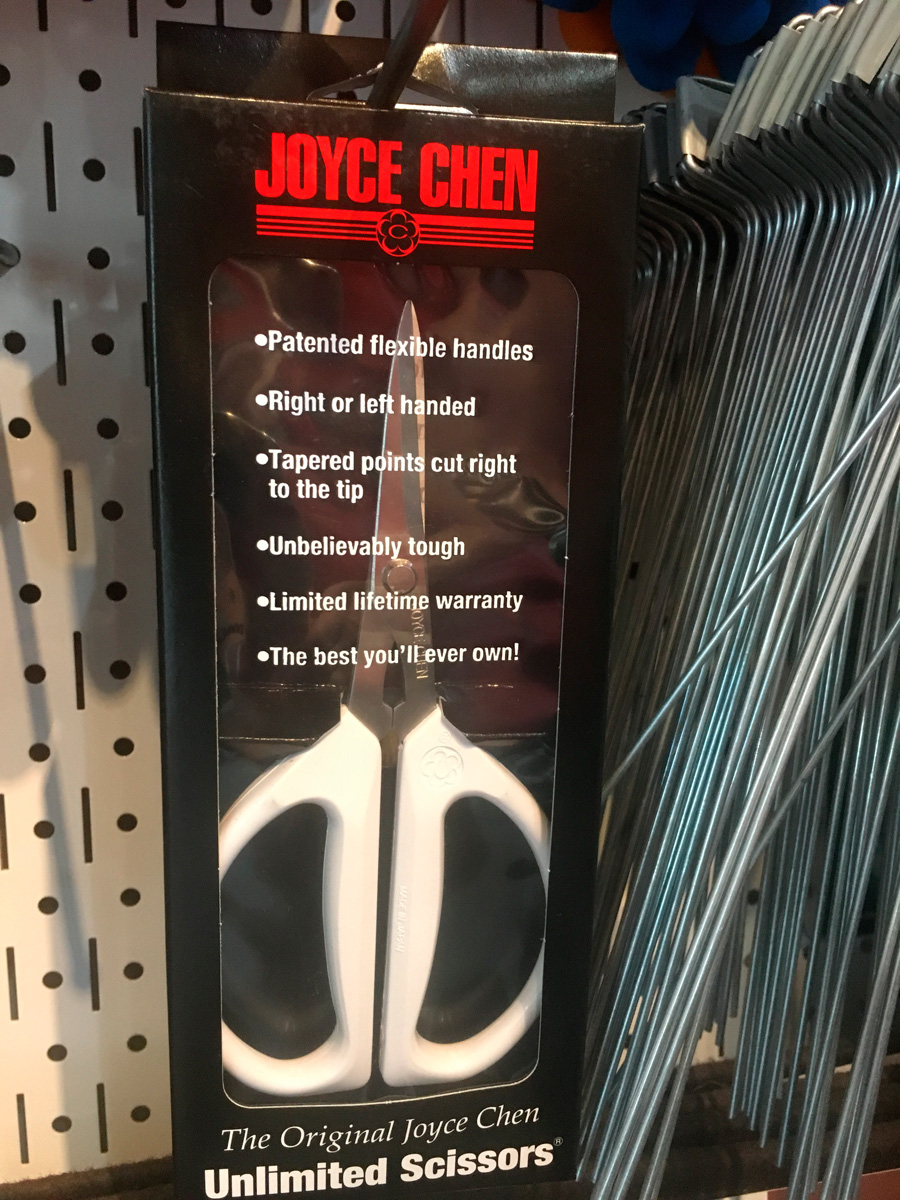 For snipping herbs, cutting small succulents, or doing any kind of delicate pruning, these Joyce Chen Unlimited® Scissors are the perfect tool. I lost a pair of them to TSA security (grrrrr!), so I am in the market for a replacement pair.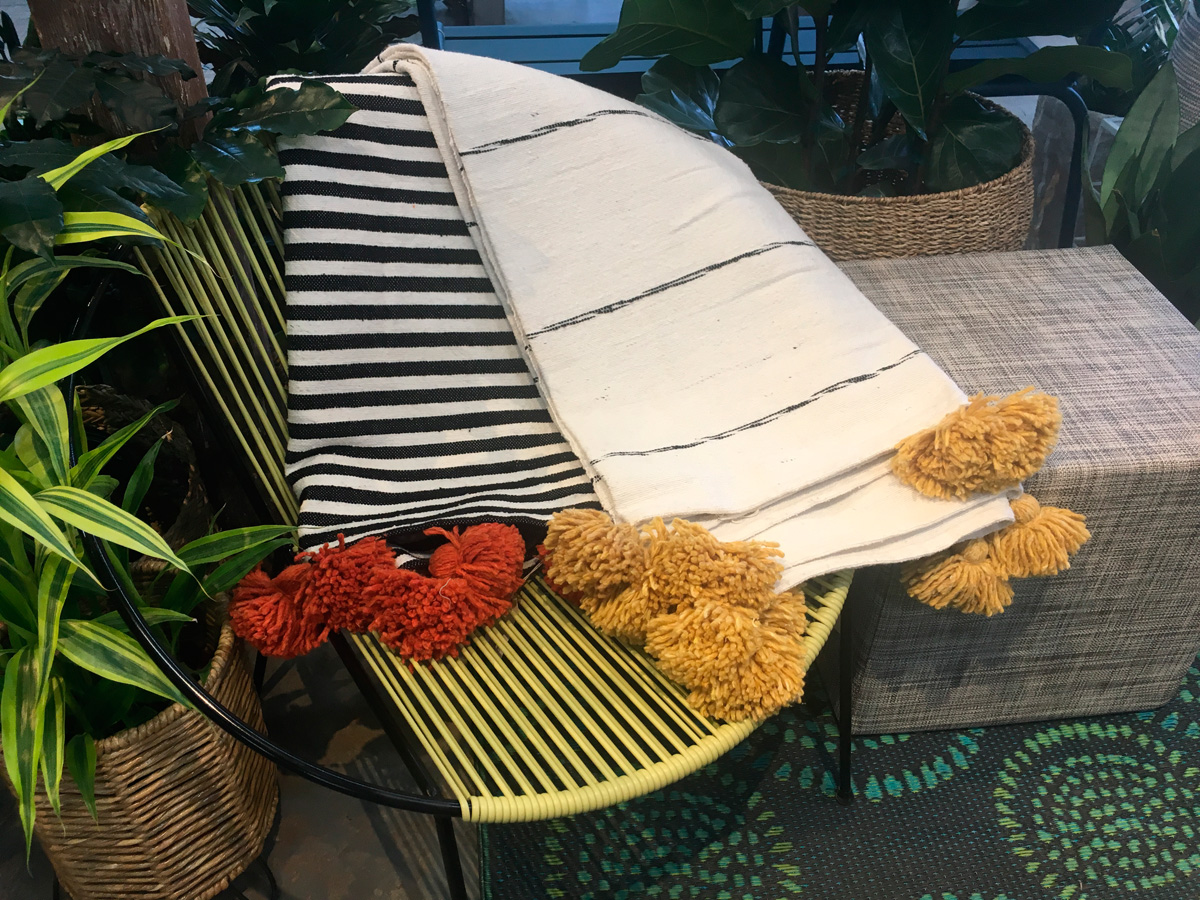 For those cool nights when you can't get quite close enough to the firepit, how about these superfun cotton blankets? They are machine washable and, more importantly, easy to store away. Isn't that always one of our challenges . . . finding storage space?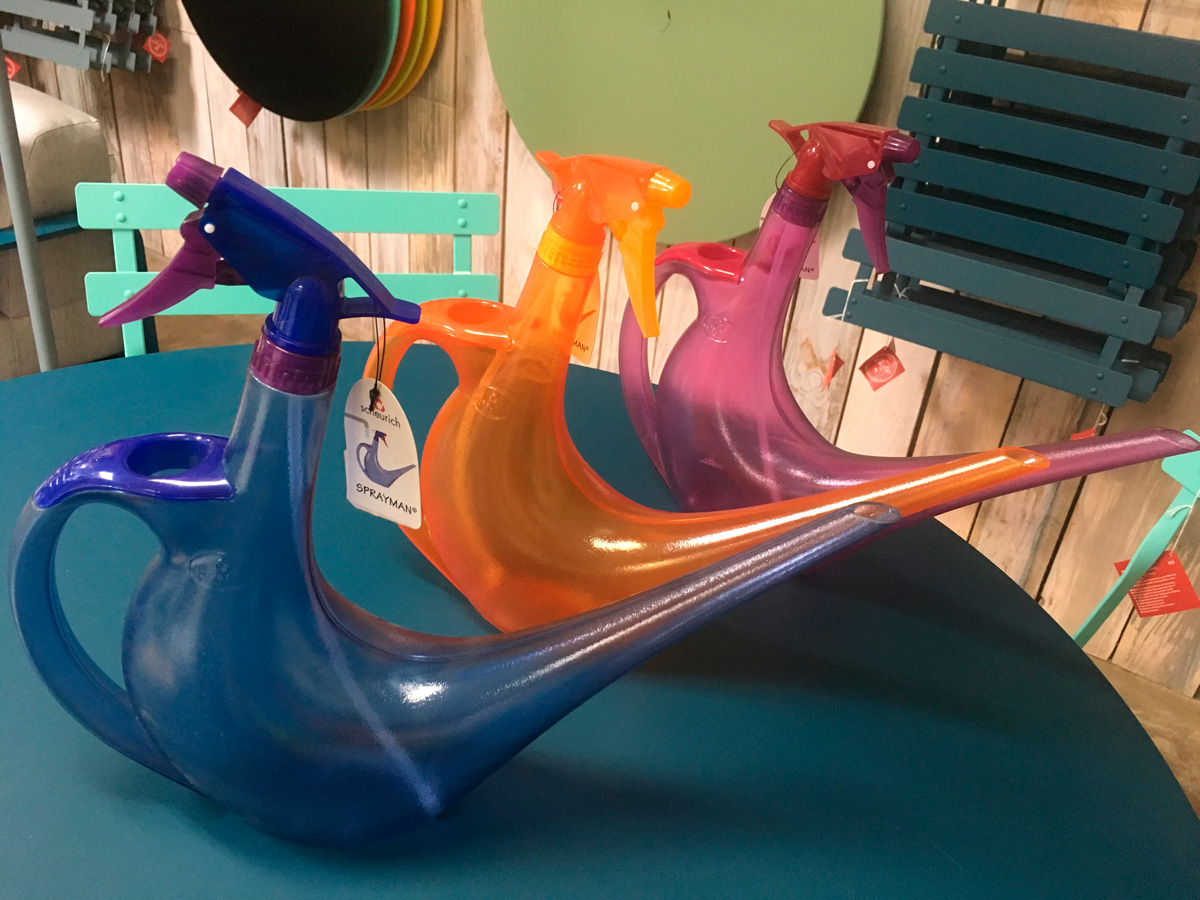 Who doesn't appreciate an item that knows how to multifunction? This spiffy watering can also doubles as a mister. The 2-in-1 Sprayman comes in an assortment of fun colors.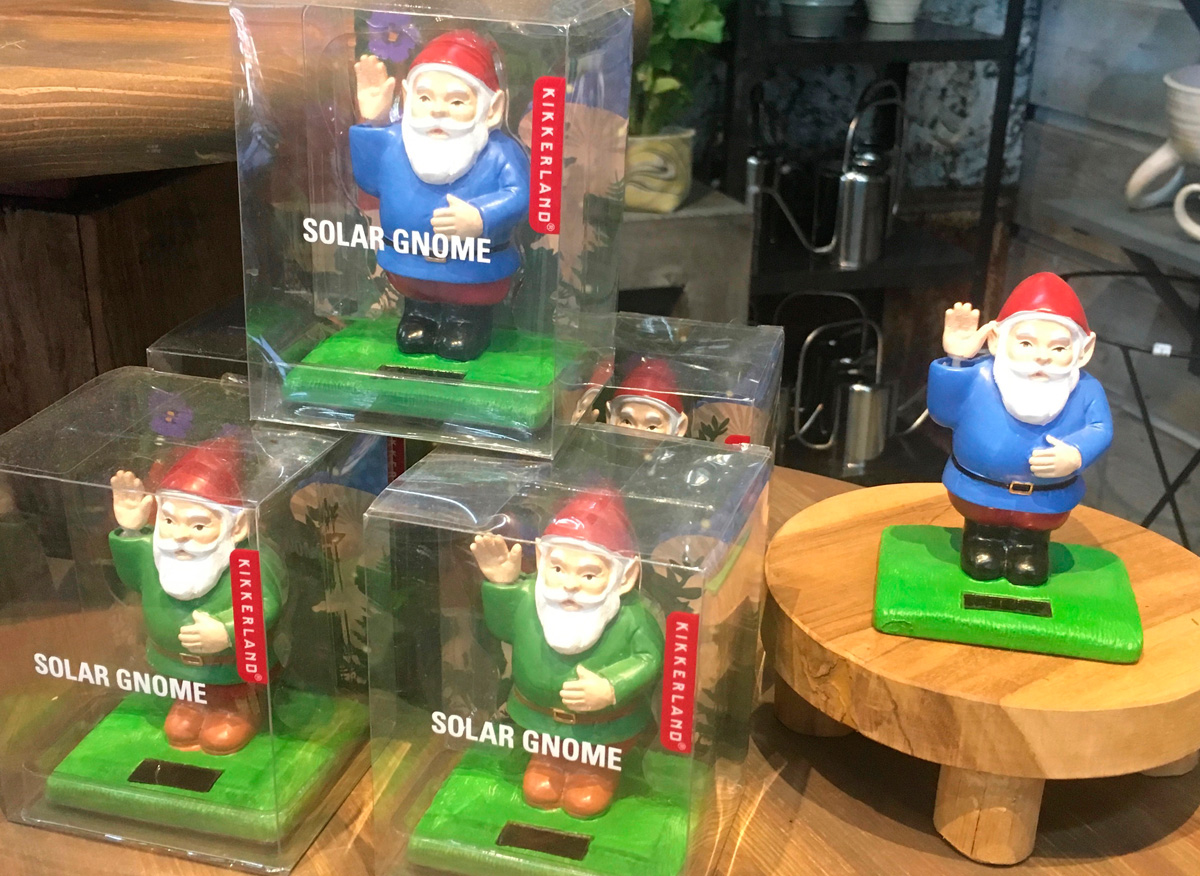 What do you get for the gardener who has everything? A solar-powered garden gnome, of course! You might be expecting him to light up, but instead he is powered to wave at you nonstop. This little guy will put a smile on your face every time.
(The above five items, as well as being available online where noted, can be purchased in person at Potted in Los Angeles.)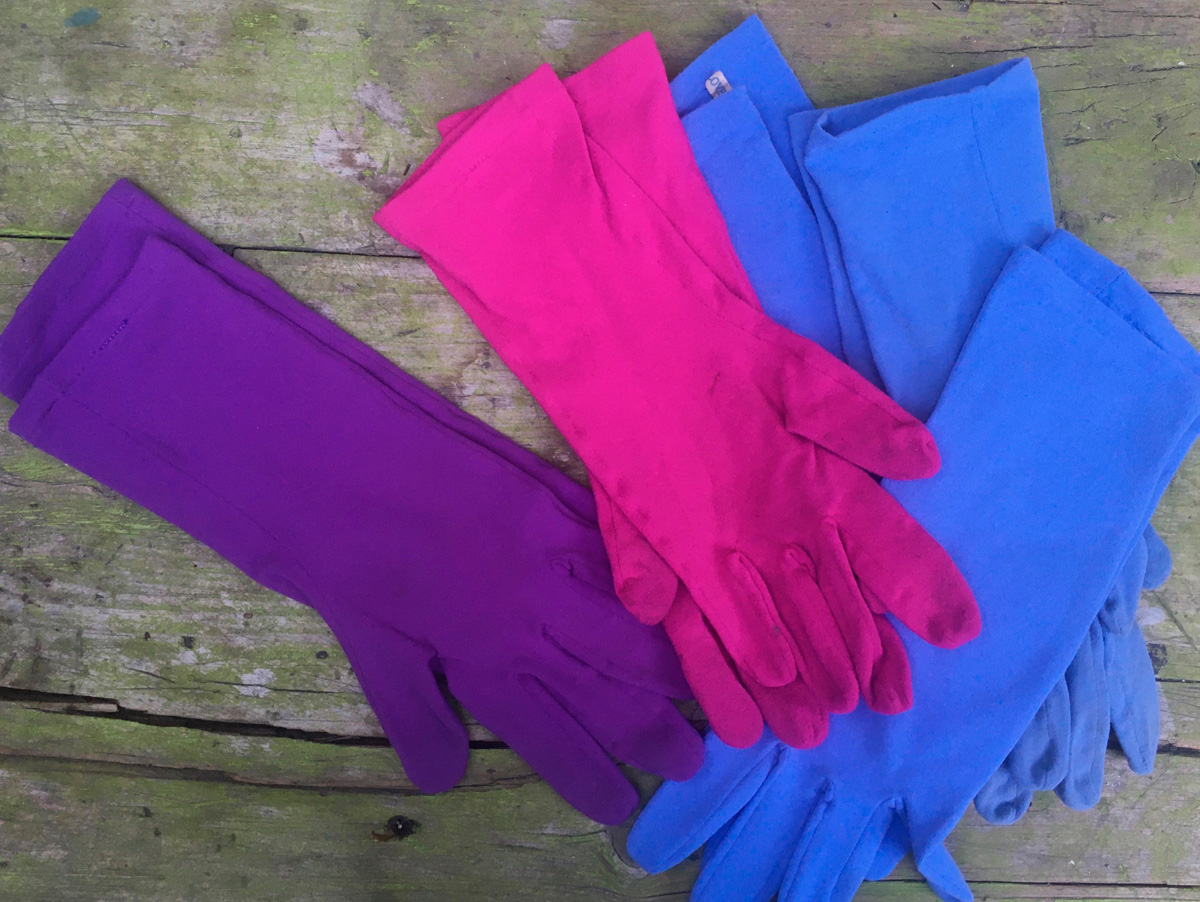 I usually manage to remember to put gloves on right after I have completely ruined my manicure. This is despite the fact that I have a pair on the potting bench, in the garage, in my car—in short, all over. I have different kinds of gardening gloves, but Foxgloves gardening gloves are, hands down, my favorites. They are easy to wash and supercomfortable, and they mold to your arm without drooping down so that no dirt gets in. They come in nine different colors on Amazon.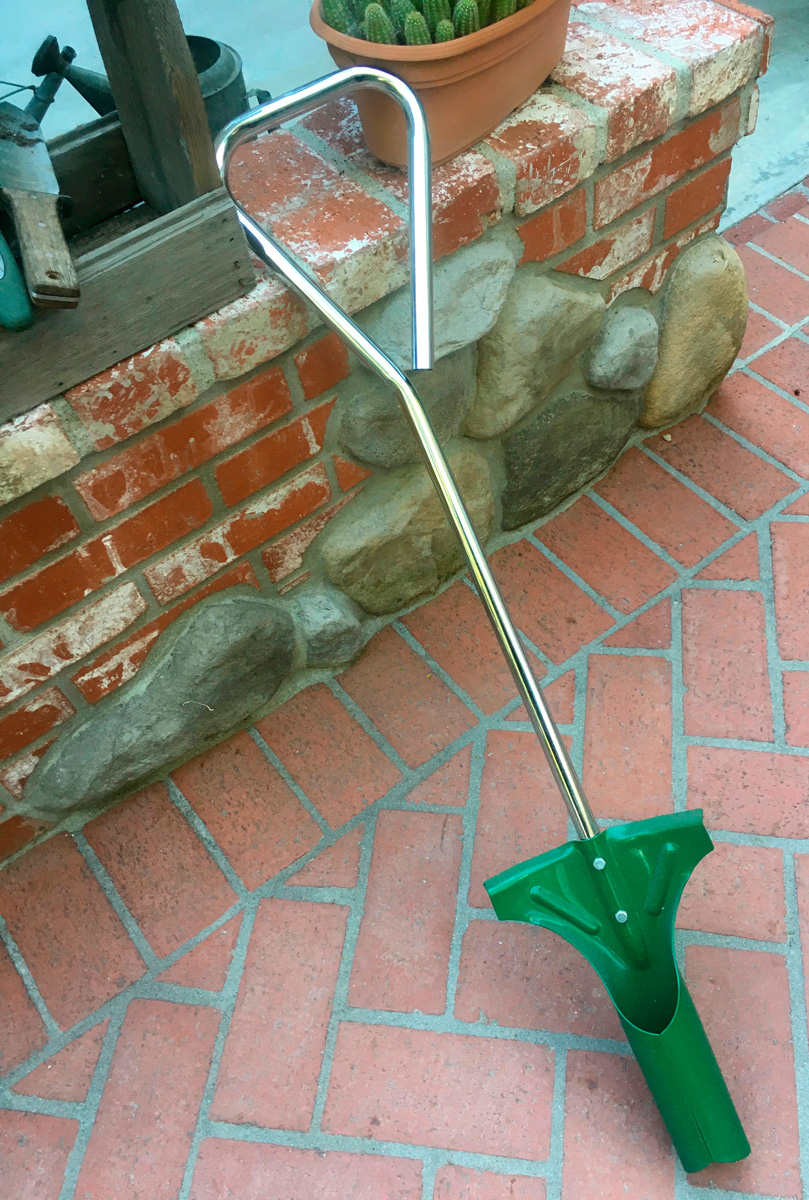 Here is a handy tool for this time of year—because it is bulb-planting time! I adore bulbs and order hundreds every year for myself and my clients. When you plant as many bulbs as I do, it can be tedious work, especially in a mature garden where you can't always dig a big hole and toss in a handful. This long-handled model with a footstep will allow you to use fewer back and shoulder muscles. I don't remember where I got the particular tool pictured, but similar ones are available online—for example, the Intervale Long-Handled Bulb Planter.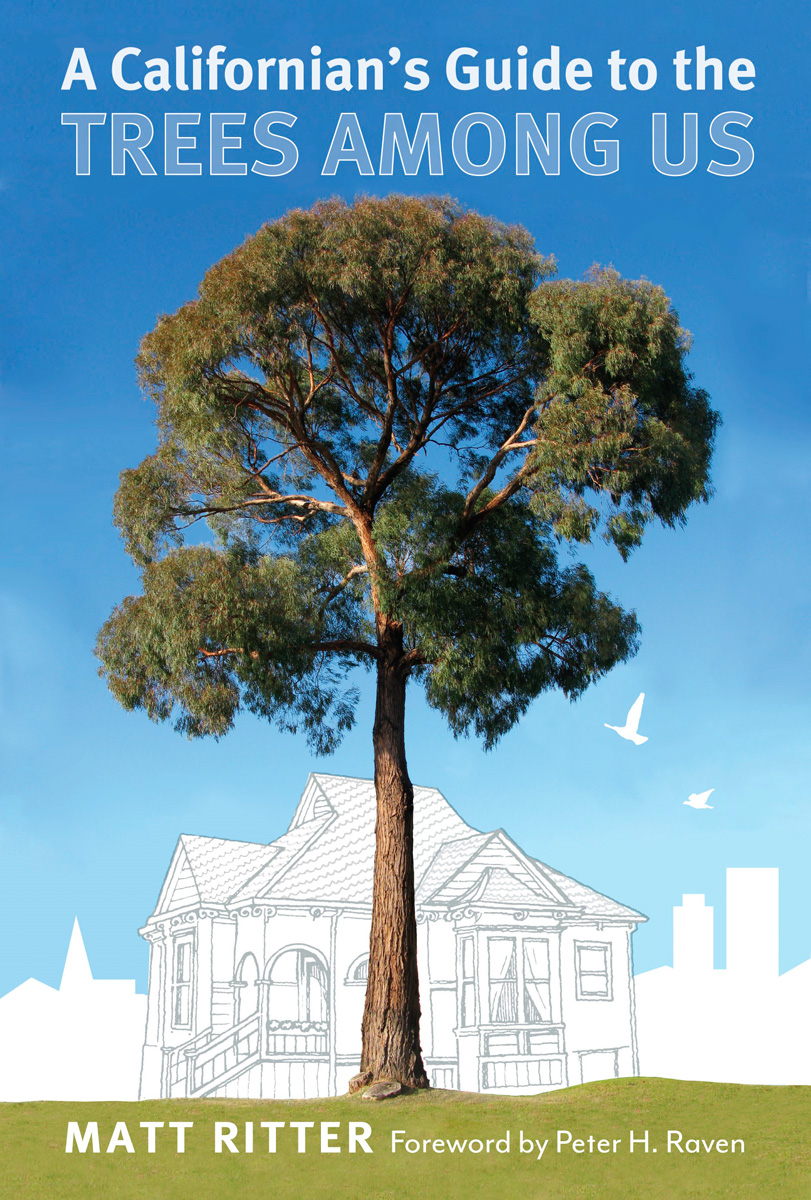 If you have a tree-and-book lover on your list, I recommend Matt Ritter's A Californian's Guide to the Trees Among Us. Ritter is one of the foremost authorities on trees in our state. I have been to a number of his lectures, and he never ceases to inform and entertain. In this time of climate change, when it is more important than ever to grow our tree canopy in Los Angeles, this book is a great resource.
Happy shopping!
—Francesca Corra, APLD, is a nationally certified landscape designer and owner of Dirt Diva Designs in Studio City, California.
Looking for even more gardening gifts? Check out our 2019 Holiday Gift Guide for Gardeners.