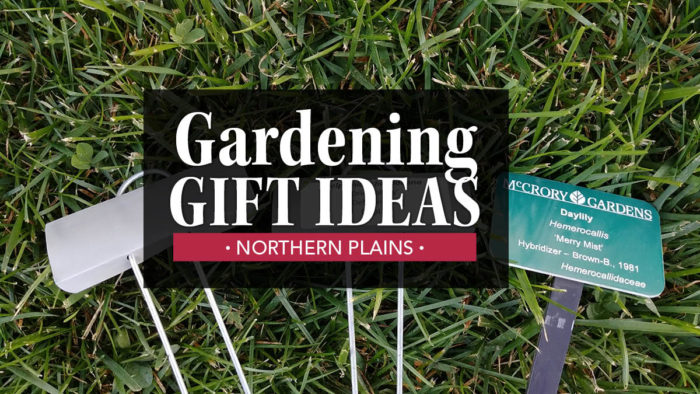 Whether we consider ourselves to be gardening nerds, enthusiasts, hobbyists, or even beginners, we are always looking for ways to boost our horticultural game. New reference materials, identifiable labeling techniques, and a couple of handy garden tools are easy ways to take our landscapes to the next level. Here are some items to consider adding to your holiday wish list this year.
Region-Specific Books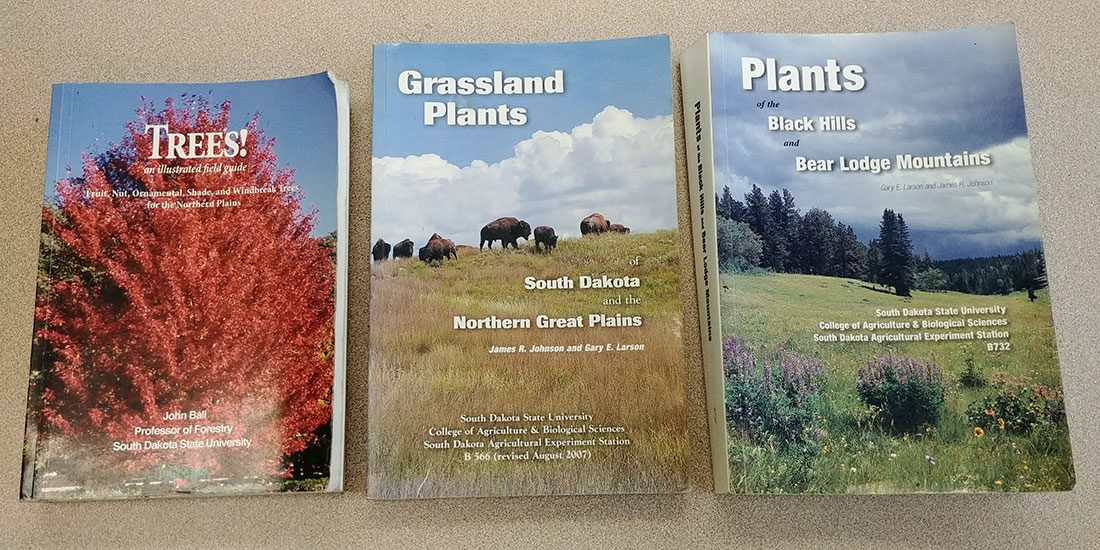 If you've ever wondered if a tree will grow in the Northern Plains, look no further than John Ball's book Trees! An illustrated Field Guide: Fruit, Nut, Ornamental, Shade, and Windbreak Trees for the Northern Plains. Covering 80 genera, 300 species, and more than 450 cultivars, this book packs more than 30 years of experience from one of the foremost authorities on trees into one resource that provides a foundation for finding the right tree for the right spot.
For those who like to venture beyond the manicured landscape and explore some of the great prairies in our region, Grassland Plants of South Dakota and the Northern Great Plains by James R. Johnson and Gary E. Larson is a must-have. This 288-page field guide is filled with images and information for identifying the plant life seen in the Northern Plains as well as information on the forage and wildlife value of each plant and their historic uses among Native Americans.
Those who live in the higher elevations of our region can take advantage of Plants of the Black Hills and Bear Lodge Mountains by Gary E. Larson and James R. Johnson. This 601-page field guide is a great resource for identifying the great diversity of some 600 different plants that can be found from mountaintops to creek-side valleys.
New Garden Labels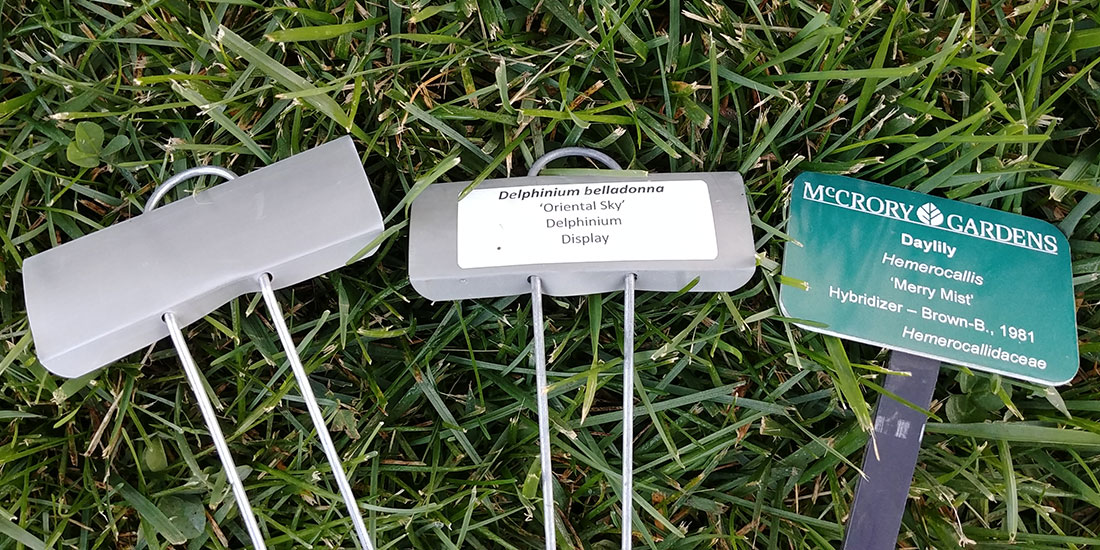 The Paw Paw Everlast Label Company, based in Paw Paw, Michigan, has a great variety of styles and sizes of metal garden labels that can last for many years out in the elements. If you are unsure of which size or style would work best in your landscape, the company even offers a sample pack of its eight most popular types, along with a marking pencil, for only $6.00! If you combine a metal garden label with a simple weatherproof address label, you can make your labels look like they came straight out of a botanical garden! If you are looking for something even fancier and longer lasting, consider customized laser-engraved labels from Lark Label, located in Wichita, Kansas.
Essential Tools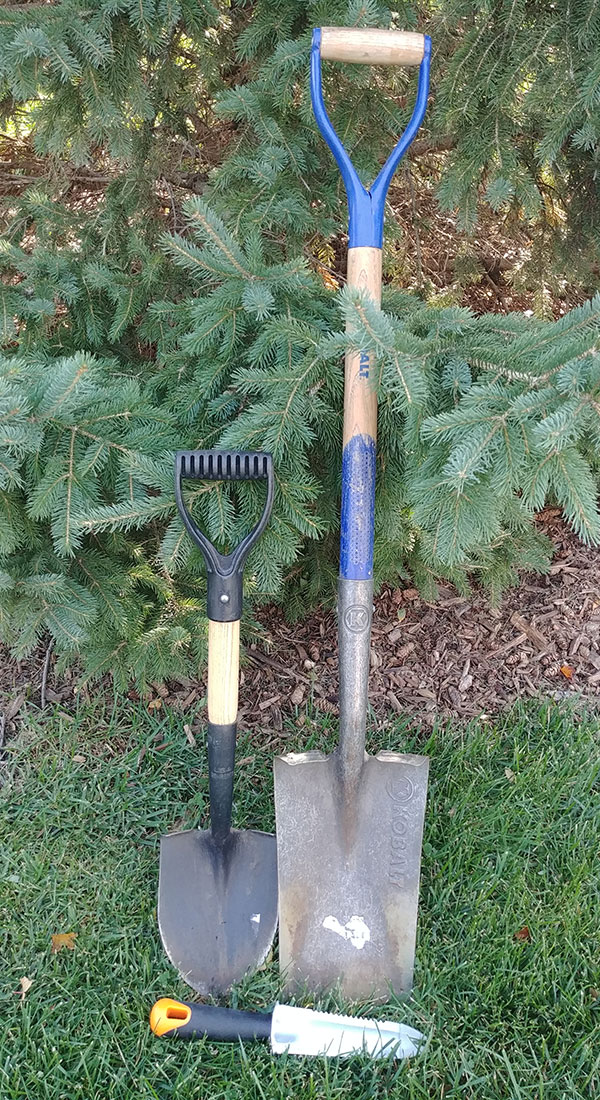 Whenever I work on a garden task or project, no matter the size, chances are high that these three tools are involved somehow. You may want to think about adding one of these tools to your wish list.
Garden knives and other similar multifunction tools provide a seamless transition from cutting open a bag of mulch with the serrated edge to digging out that stubborn dandelion taproot with the notched blade end. With several tools combined into one, you can not only save on storage space, but also increase your efficiency.
Craftsman 10.75-in. Wood Compact Digging Shovel
Another space-saving yet highly functional tool is a D-handle mini shovel. There are very few gardening projects that a person can complete without getting on hands and knees, which is where this awesome little shovel comes in. The lightweight handle and small size make it perfect for getting small digging and planting projects done quickly.
Kobalt 32-in. Wood Short-Handle Garden Spade
For those larger projects, this short-handle digging spade is a must-have. The heavy-gauge flat steel blade is perfect for slicing through sod or soil for a crisp edge. Combine that with a D-handle straight-angle design and oversize steps, and you have the perfect tool that maximizes the user's strength to make quick work of tough tasks.
From books and labeling techniques to multifunction garden tools, expand your horticultural knowledge and ability this holiday season.
—Chris Schlenker is the head gardener of McCrory Gardens at South Dakota State University in Brookings, South Dakota.
Looking for even more gardening gifts? Check out our 2019 Holiday Gift Guide for Gardeners.