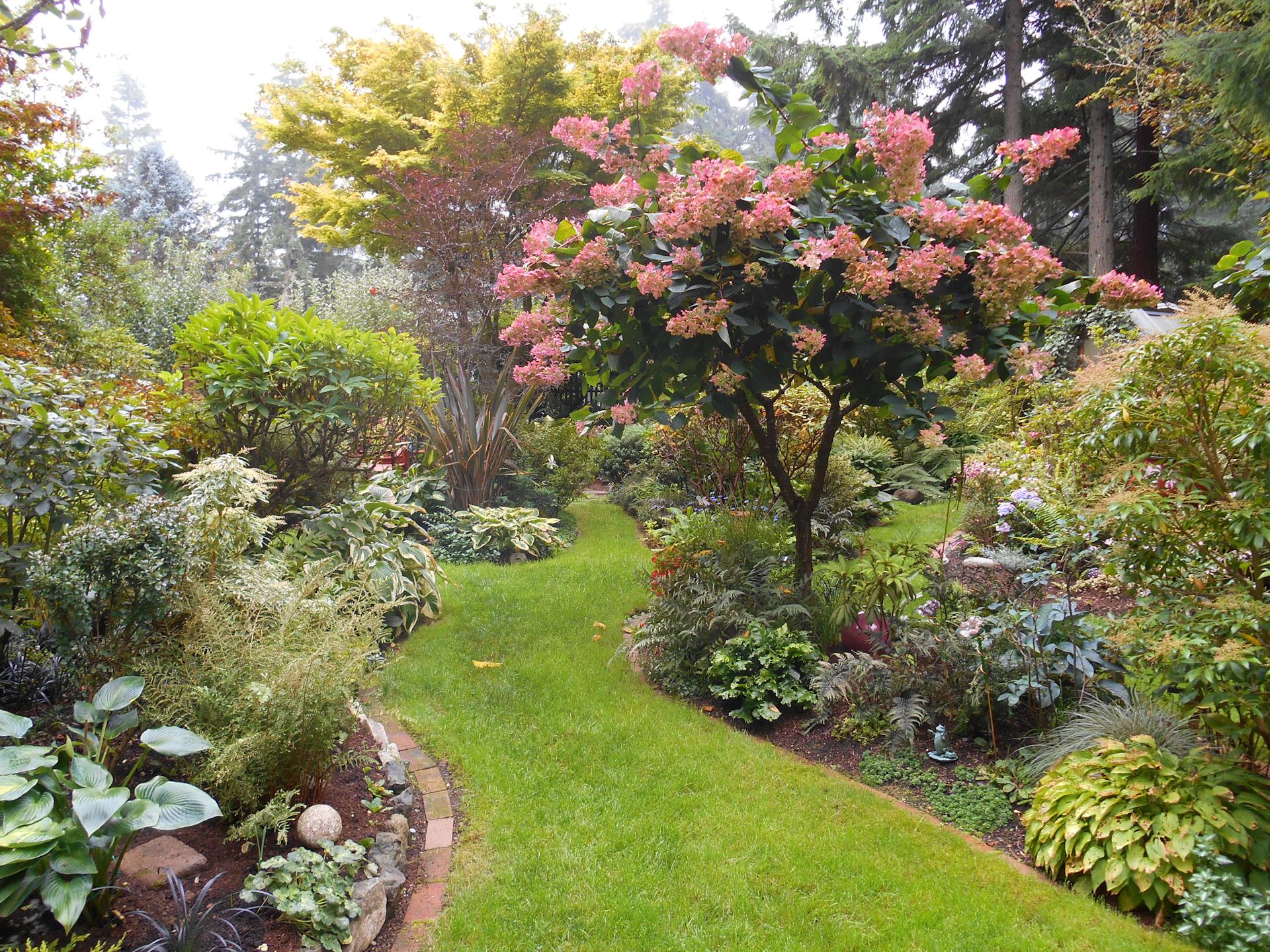 Today's photos are from Linda Skyler out on Bainbridge Island–4th day in a row we're spending in Washington! See Linda's previous posts HERE. Today she says, "Fall is a beautiful season here on Bainbridge Islamd in Washington state. Our nights have begun to cool and colors are showing everywhere. These are a few pics of early fall in our small 1/3 acre gardens. Soon it will be time to put the gardens to bed and already I am beginning to think about the next season. I get so many wonderful ideas from GPODs and am constantly thrilled with all of the artistic abilities out in the gardening world. Thank you all." Linda, your garden never ceases to amaze me. So many plants, and it all comes together so beautifully! Fall is gorgeous in your garden. Thanks for sharing.
SEND ME PICS OF YOUR GARDEN, OR A GARDEN YOU'VE VISITED! Email me at [email protected]. Thanks! –Michelle
______________________________________________
Want to get the GPOD delivered to your inbox every morning? CLICK HERE!
Want us to feature YOUR garden, or a garden you've recently visited, in the Garden Photo of the Day? CLICK HERE!
Want to see every post ever published? CLICK HERE!
Want to search the GPOD by STATE? CLICK HERE!
And last but not least, Check out the GPOD Pinterest page, where you can browse all the post in categories…fun! CLICK HERE!