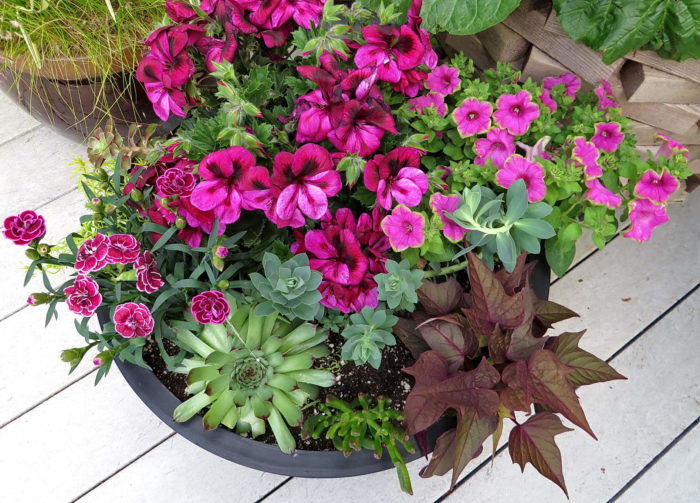 Today's photos are from May Kald out in British Columbia, on Vancouver Island! (Revisit past posts from May HERE.)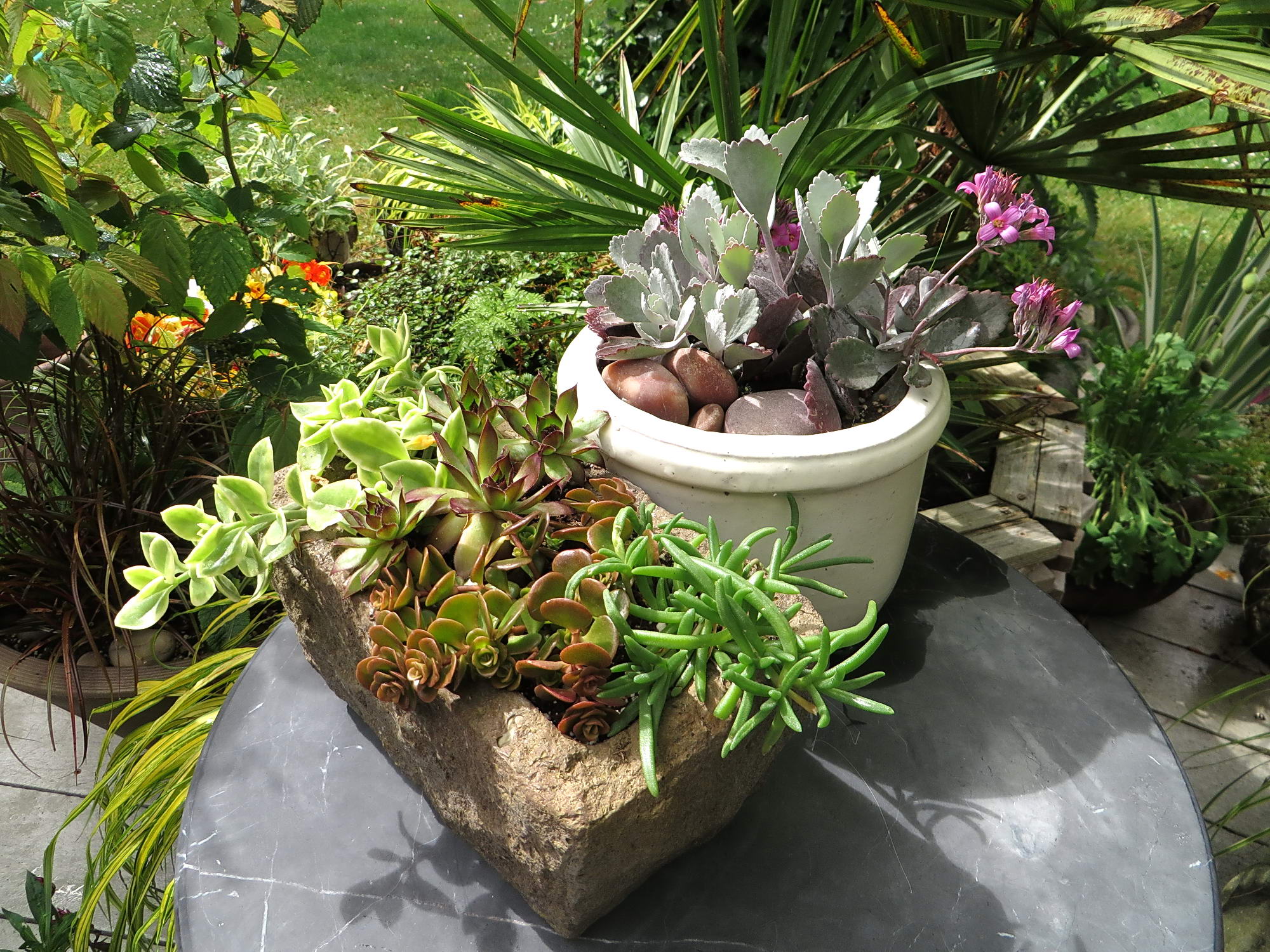 May says, "I was hoping to send fall photos this time, but fall is slow to show her colours for us this year. Instead, some photos of containers on my back deck. We have had a long summer of drought, meaning more sunshine for the containers, which grew very lush this year.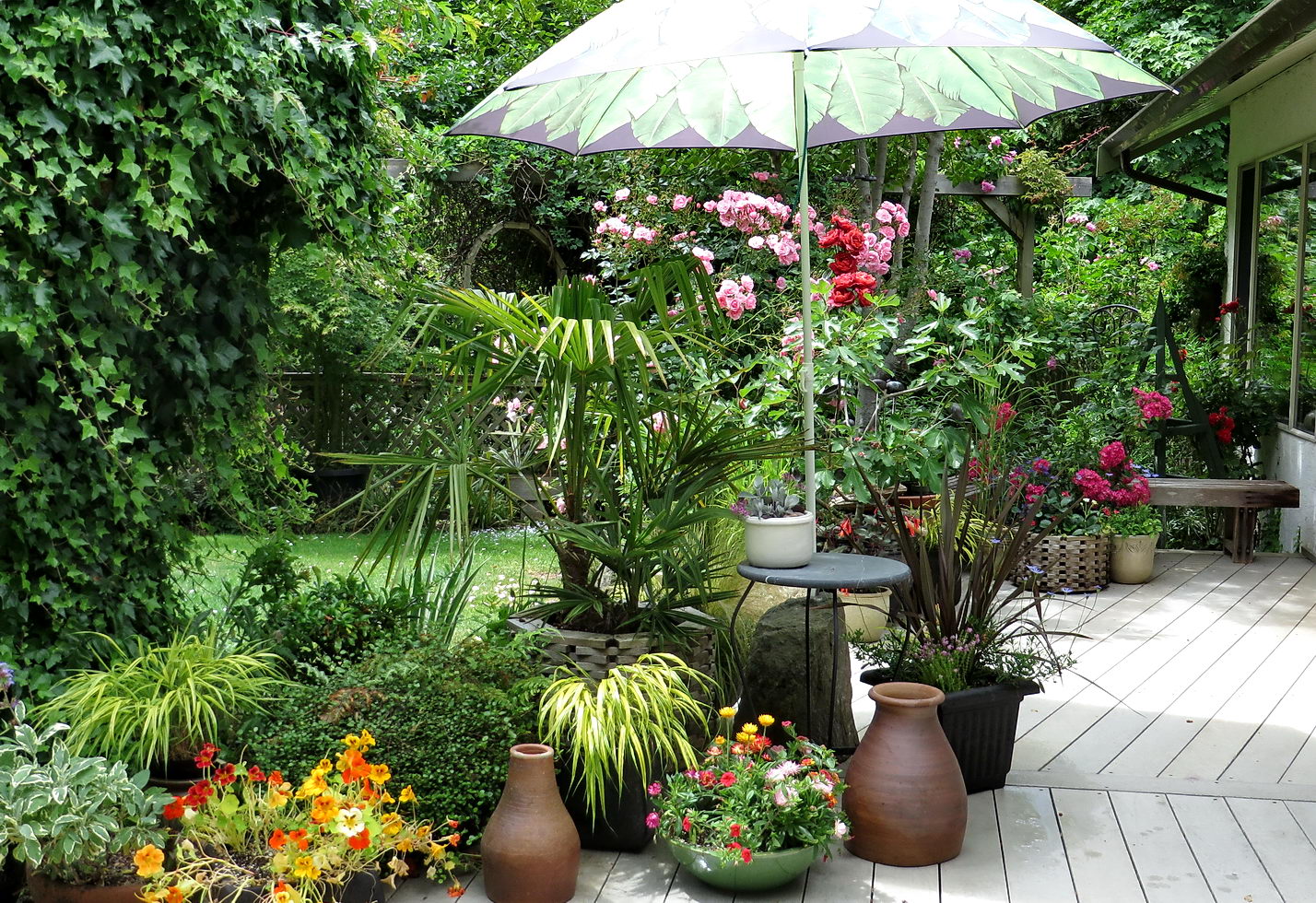 It all began with a light purple/pink petunia edged with green. I'm usually not fond of petunias, but the colours of that one called to me, and I walked around the nursery with it, looking for other plants to join it in a container. A 'Martha Washington' geranium was added, then a dianthus, succulents, and a dark sweet potato vine. Yes!  It set the mood for other containers.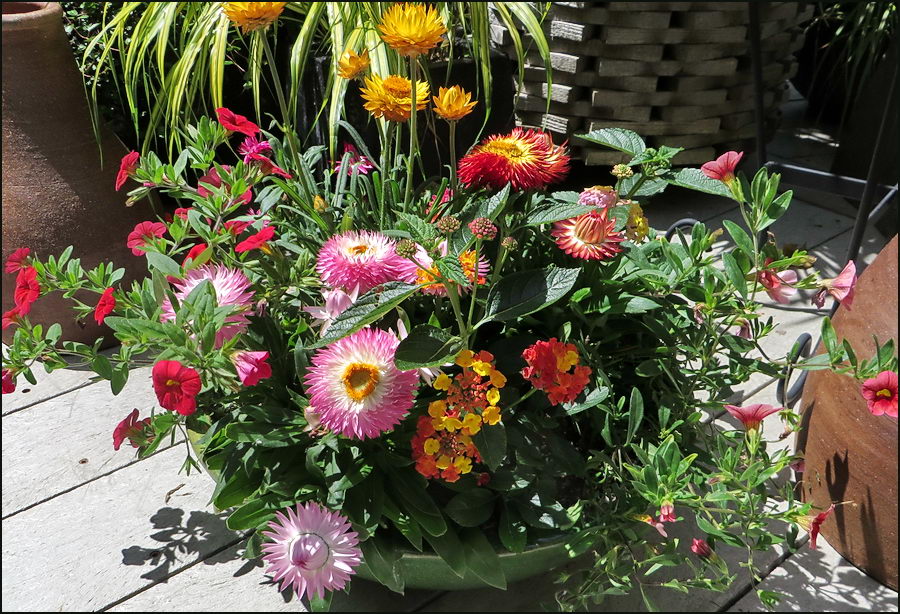 The purple of Colocasia esculenta leaves and eucomis flowers were added when a deer trampled the first containers. Encouraged by the look of the first few, I created more and more, adding  some with warmer oranges and yellows as well as some with just succulents.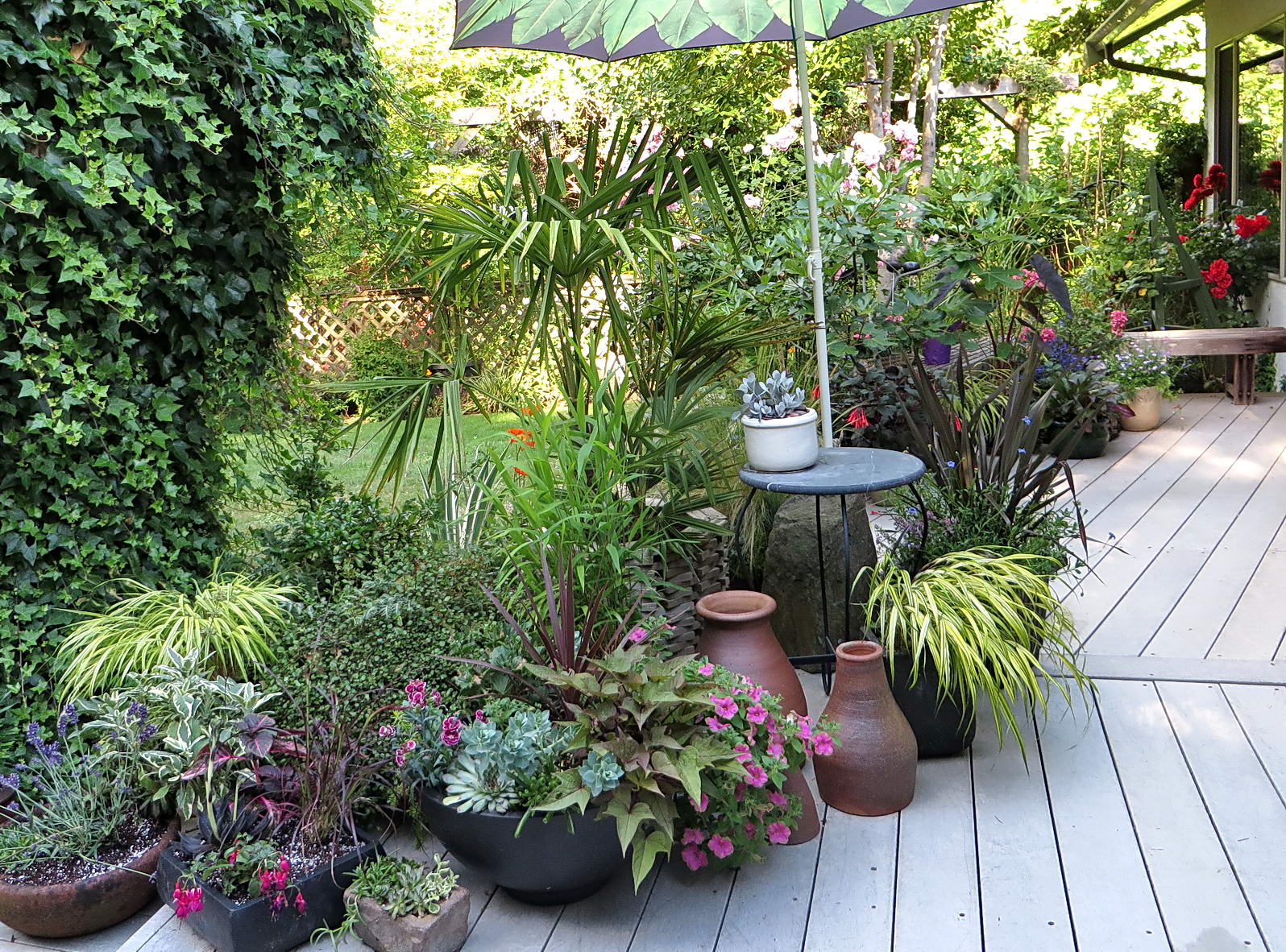 It became a moving picture – I would move them around the deck for more or less sun as the summer days grew longer, then shorter. Yes, containers are another way to feed the hunger for more plants!"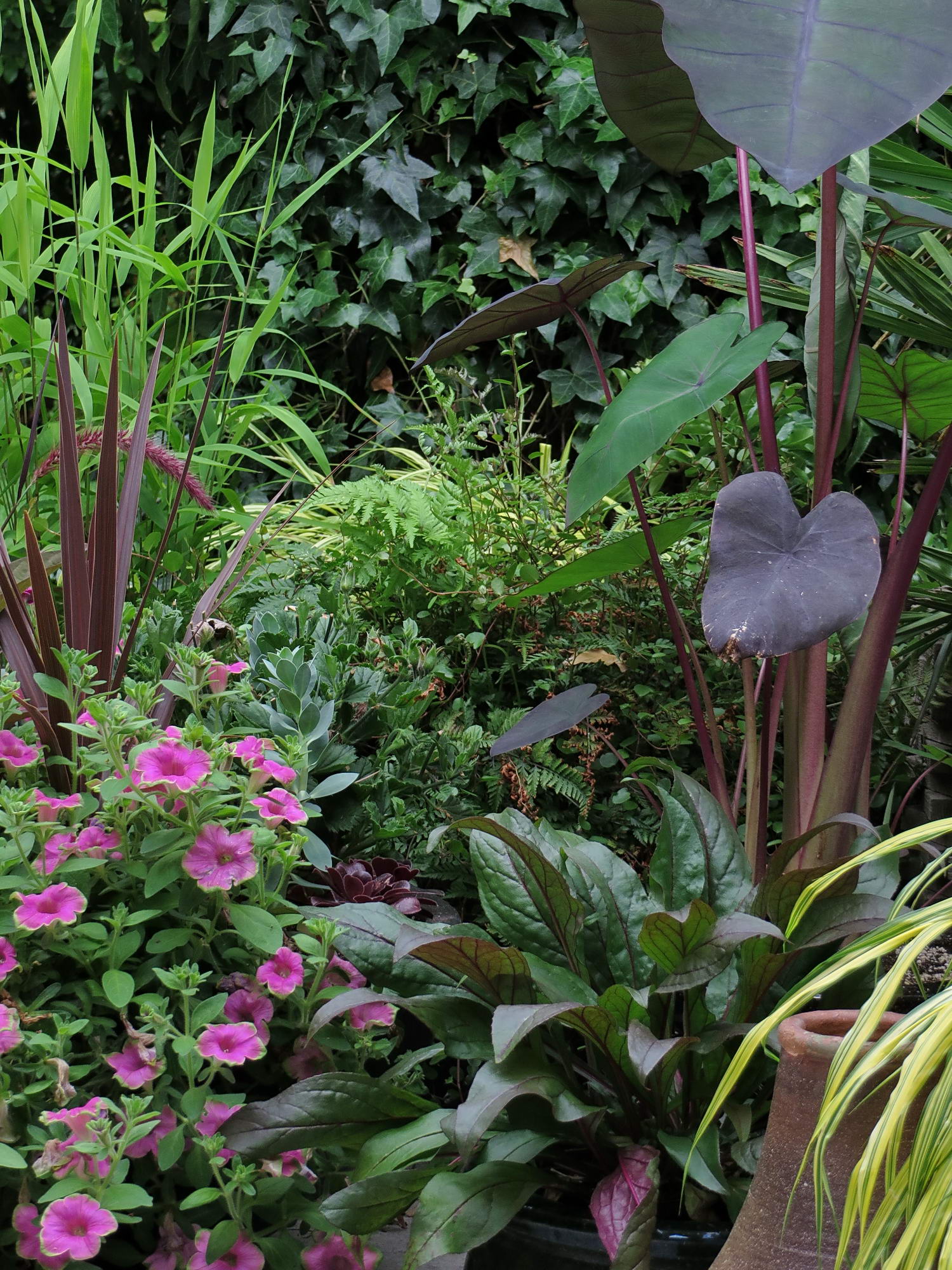 May, your containers are stunning, as usual, but that pic of the froggie on the colocasia leave stopped me in my tracks. ADORABLE. Can't wait to see the fall batch of photos you'll be sending in soon…….  😉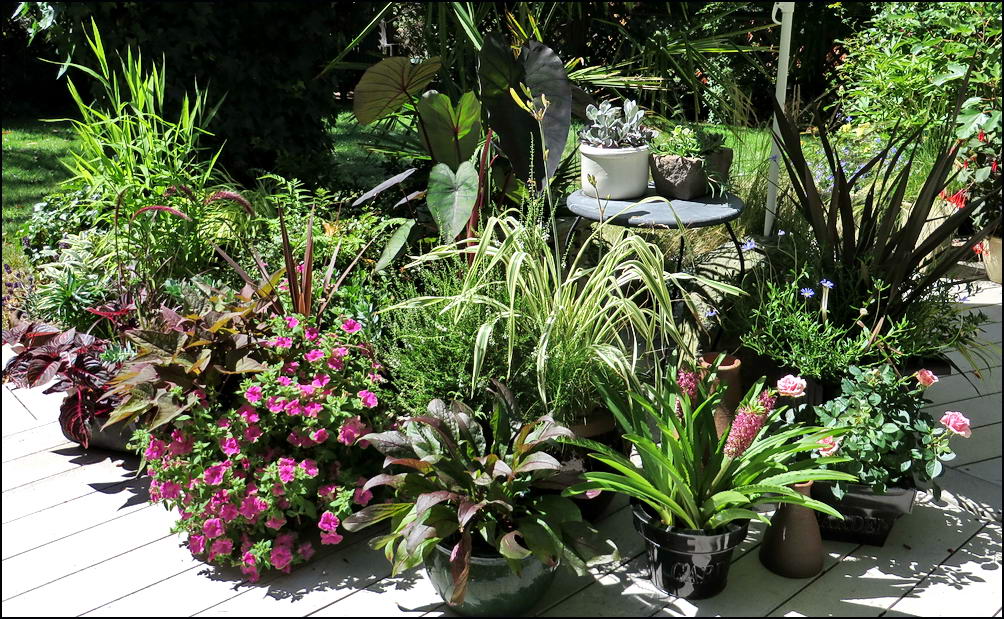 Hey everyone–the last couple of days I've been splitting up the photos with the text in the middle, rather than a ton of photos followed by text. Which format do you prefer?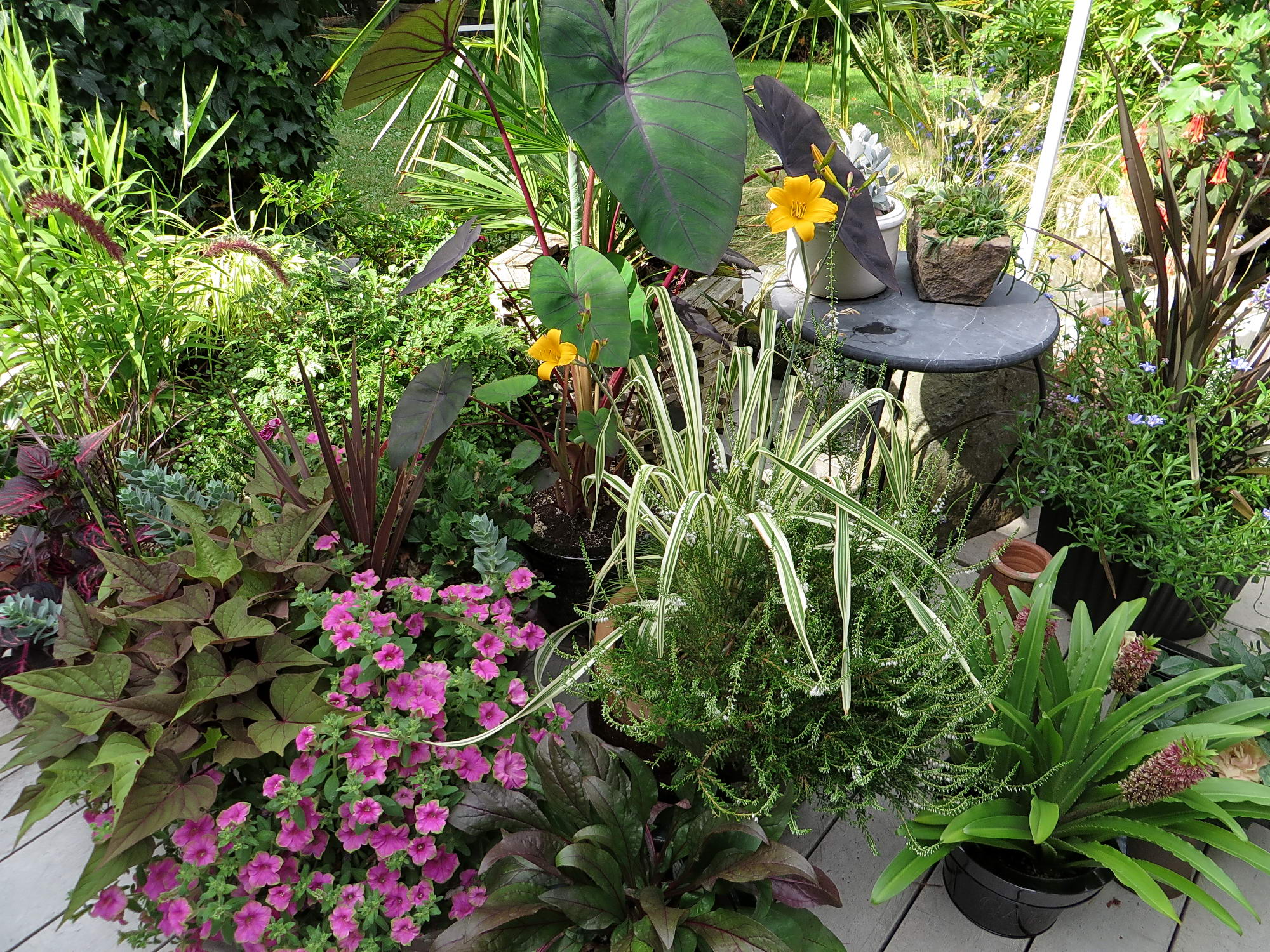 Help me keep kicking out posts all winter long–send me photos of your gardens NOW! Email me at [email protected]. Thanks! –Michelle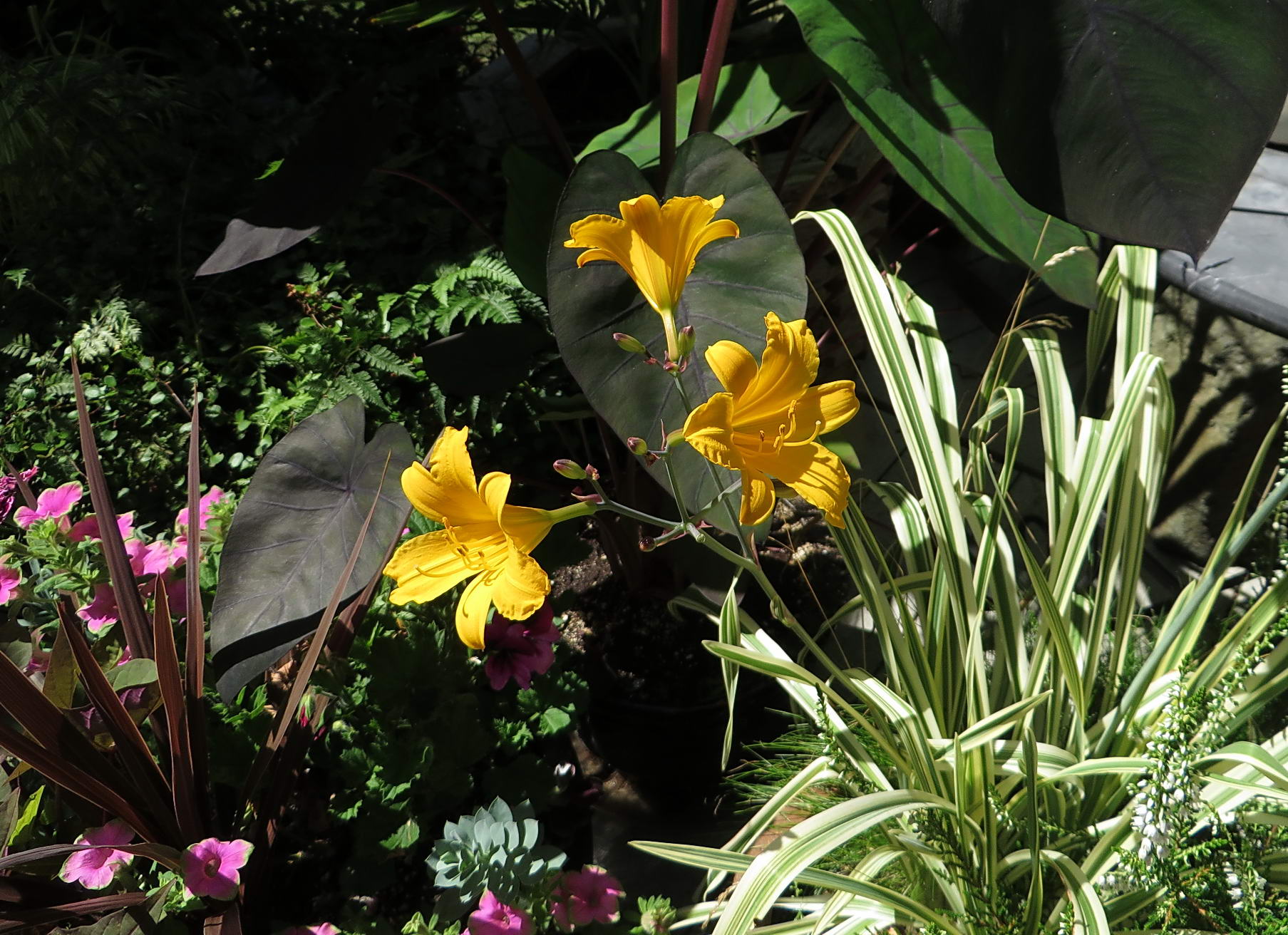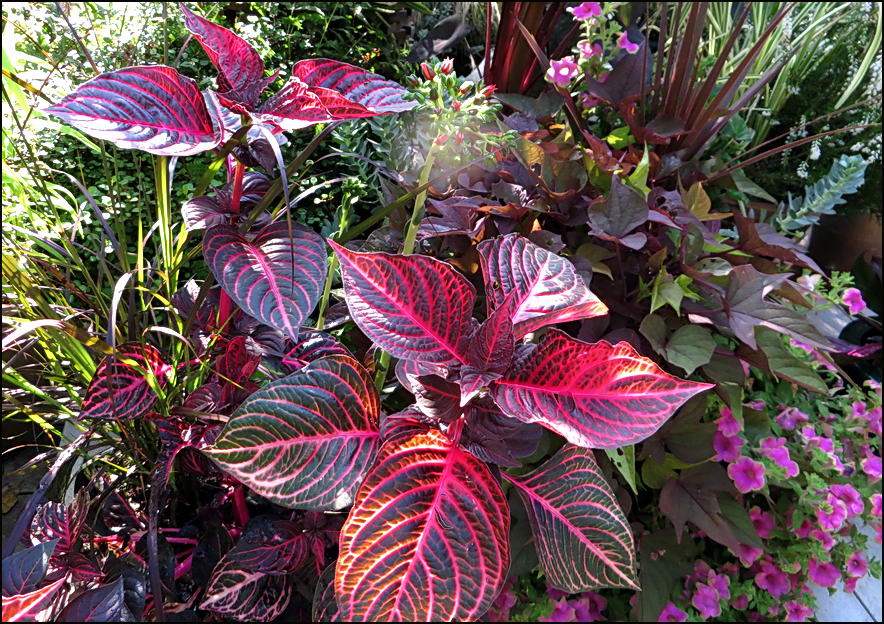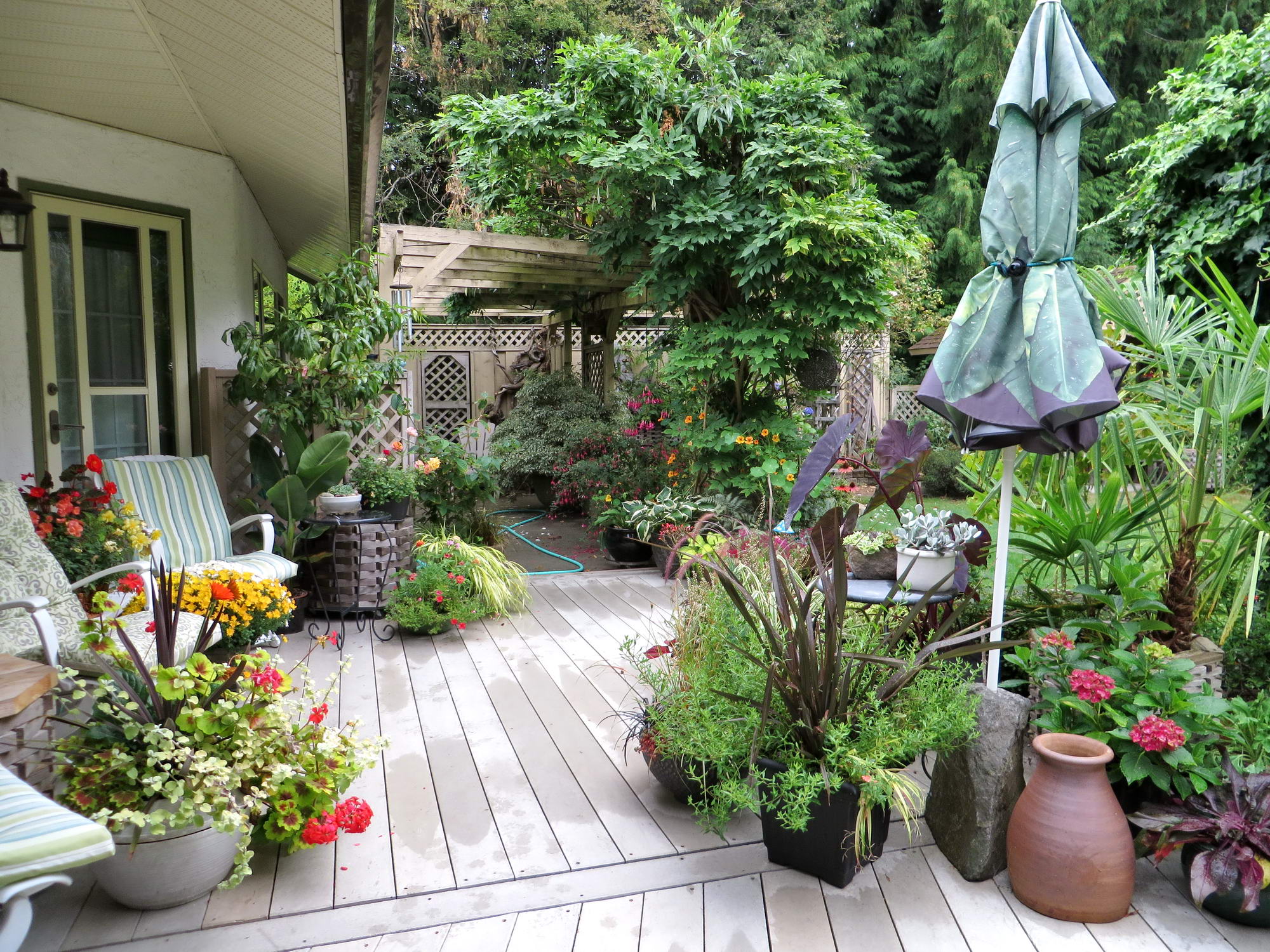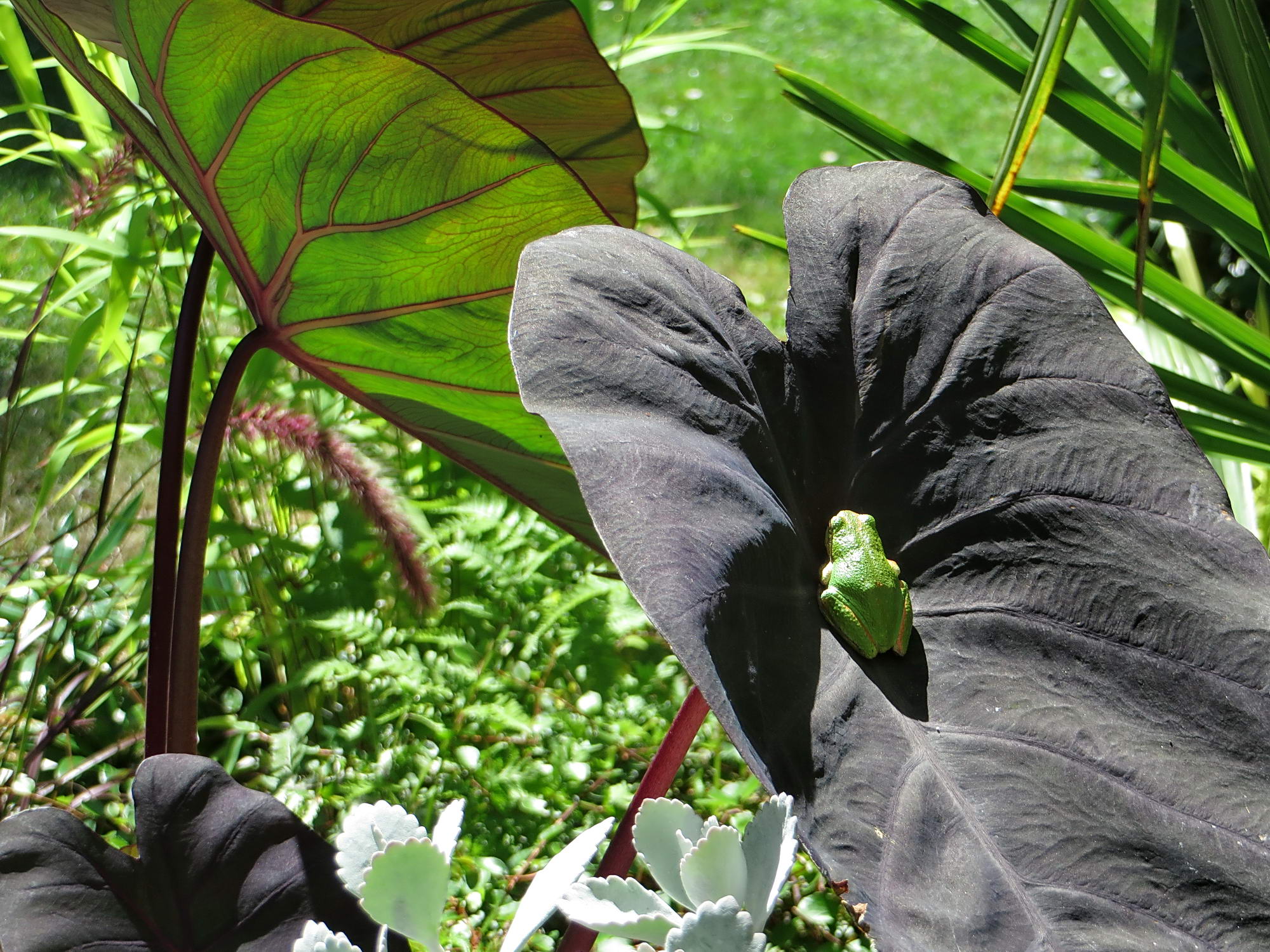 Want us to feature YOUR garden, or a garden you've recently visited, in the Garden Photo of the Day? CLICK HERE!
Want to see every post ever published? CLICK HERE!
Want to search the GPOD by STATE? CLICK HERE!
And last but not least, Check out the GPOD Pinterest page, where you can browse all the post in categories…fun! CLICK HERE!