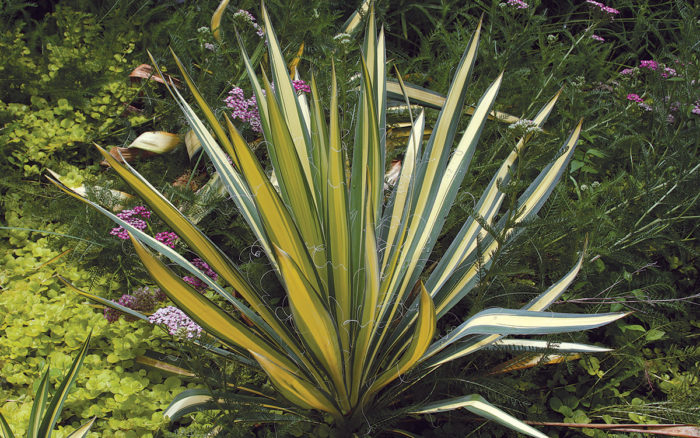 Evergreens are crucial to achieving varied texture and form, as well as the key to any successful four-season garden. Unfortunately, many gardeners would put a lot of evergreens in the "necessary but boring" category. They are a backdrop, the much-needed greenery during colder months, but never the garden star that steals the show.
The plants below might just change your mind about the humble evergreen. These foliage all-stars can be called anything but boring. From beautiful blooms to colorful foliage and pops of bright berries, all of these evergreens have that little something extra.
---
1. 'Austin Griffiths' Manzanita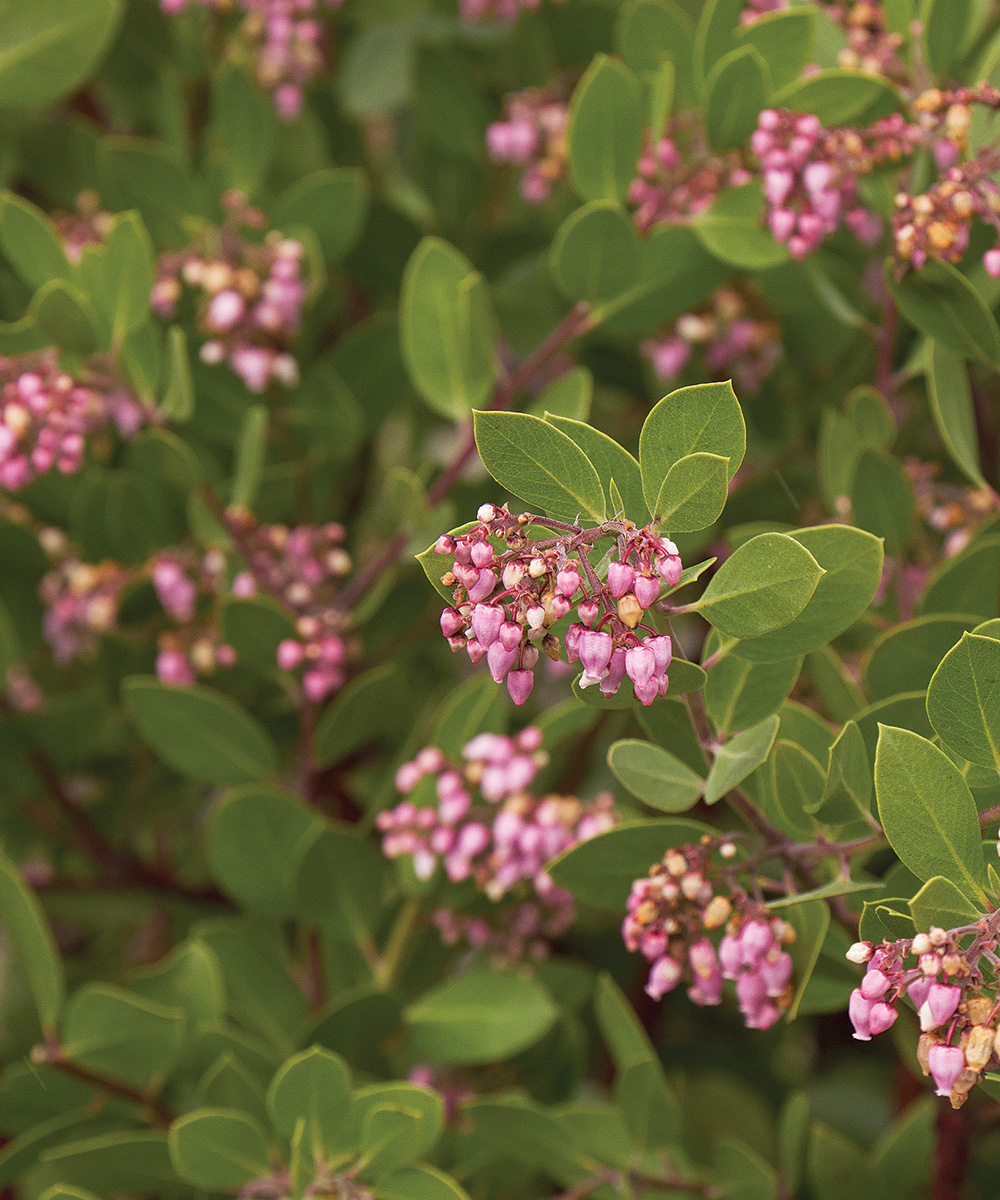 Arctostaphylos × 'Austin Griffiths'
Zones: 7–10
Size: 10 to 12 feet high and 6 to 8 feet wide
Conditions: Full sun; infertile to average, well-drained soil
In the Northwest we love our manzanitas, and 'Austin Griffiths' is one of the best. Achieving picturesque stature in time, it can be vigorous when young, defying the common notion that manzanitas are slow growers. However you use it, 'Austin Griffiths' has much to offer. Disease-resistant, leathery, apple green foliage is held above sinuous mahogany bark, peeling to reveal cinnamon tones beneath. In late winter, clusters of buds open into shell pink urn-shaped flowers. 'Austin Griffiths' is abundantly floriferous, offering a superior nectar source for adventurous pollinators.
2. 'Jenkyn Place' Rock Rose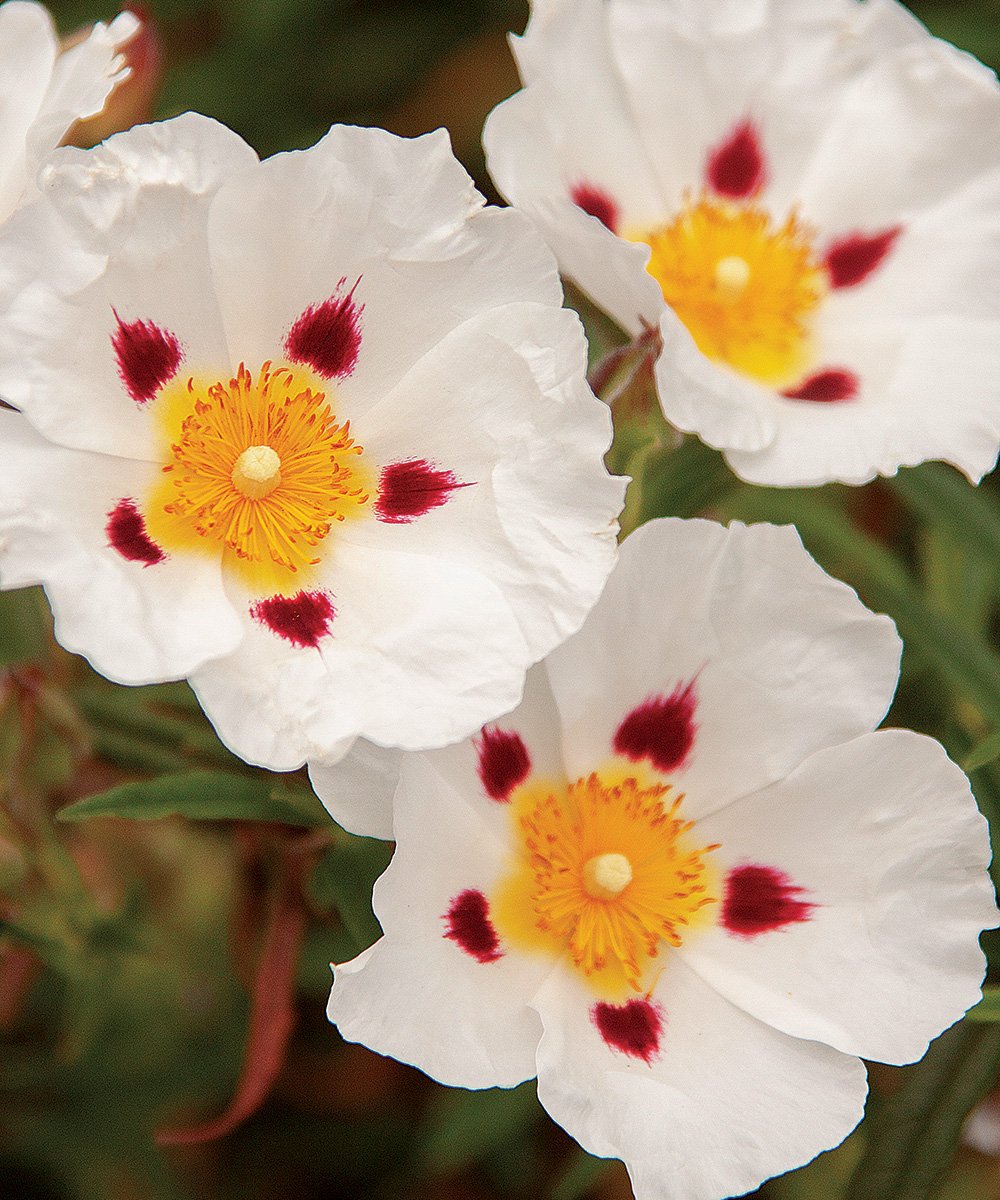 Cistus × dansereaui 'Jenkyn Place'
Zones: 7–9
Size: 4 feet tall and 3 to 4 feet wide
Conditions: Full sun; poor, well-drained soil
At first glance, 'Jenkyn Place' may look like a regular old 'Crimson Spot' rock rose. However, this hybrid boasts improved hardiness, a more upright and less shaggy habit, and a longer bloom time. For at least six weeks in late spring, and sporadically throughout summer, a profuse show of white crepe-paper-like blossoms up to 3 inches across graces 'Jenkyn Place'. Ample golden stamens and a triangular crimson blotch decorating the base of each petal add dramatic flair. The foliage has a sticky, resinous texture, warding off voracious deer that munch on others of the genus.
3. 'Color Guard' Yucca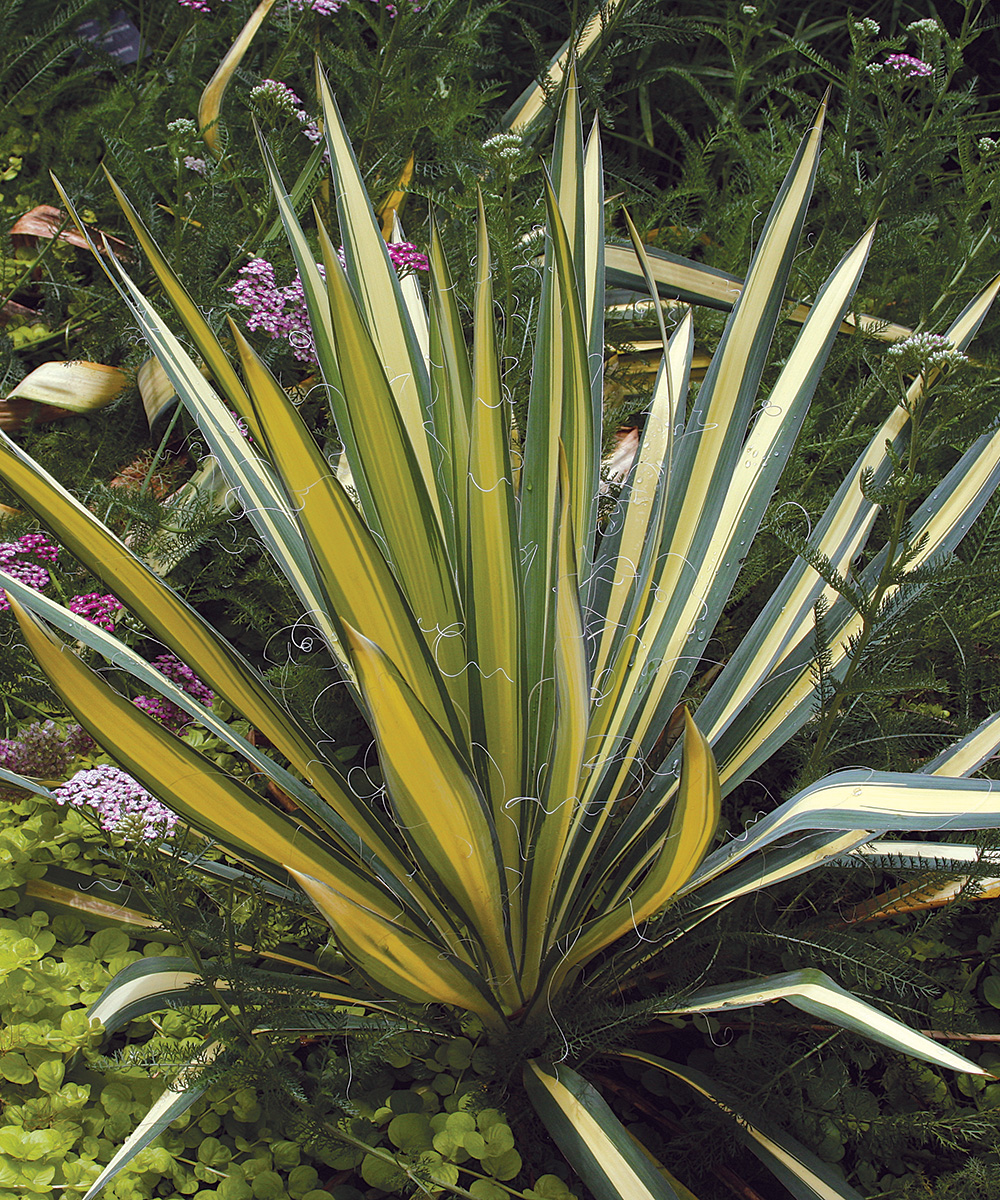 Yucca filamentosa 'Color Guard'
Zones: 4–10
Size: 2 to 3 feet high and wide
Conditions: Full sun to partial shade; average, well-drained soil
'Color Guard' yucca sprinkles a little pizzazz into otherwise mediocre gardens. Petite enough for small groupings or containers yet bold enough to stand alone, this variegated dynamo lights up drought-tolerant plantings that tend to be overly blue-gray. With curly white filaments adorning the edges of lemon yellow–striped blades, 'Color Guard' has season-spanning visual interest. Mammoth spikes of ivory bells on pinkish stems erupt up to 6 feet skyward in late spring and early summer, providing an irresistible lure for pollinators.
4. Coppertone™ Distylium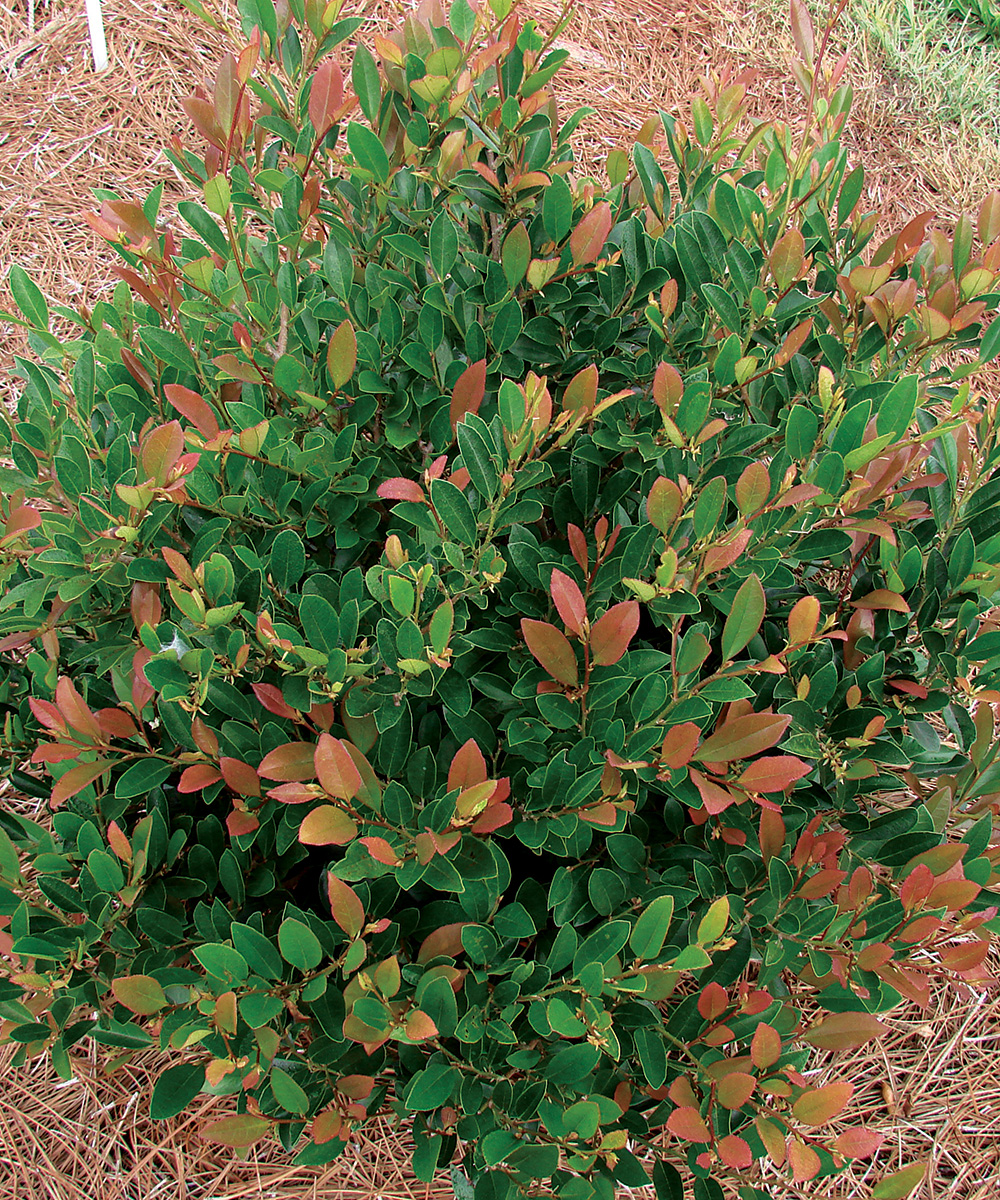 Distylium 'PIIDIST-III'
Zones: 7–9
Size: 3 to 4 feet tall and 4 to 5 feet wide
Conditions: Partial to full shade; rich to average soil with regular moisture
Somewhat new on the scene, distylium is gaining popularity quickly. A replacement for the boring and problematic shrubbery of old, this member of the witch hazel family has proven to tolerate heat, drought, and even wet soils. Coppertone™ is an ideal foundation shrub, staying low enough to avoid overgrowing windows, while still providing structure. Its matte, blue-green foliage resists damage from insects, disease, and deer. New growth of a coppery to rust hue acts as a colorful accent during the growing season, rivaling any bloom with understated elegance.
---
Bonni Criswell is a landscape designer in southern Oregon.