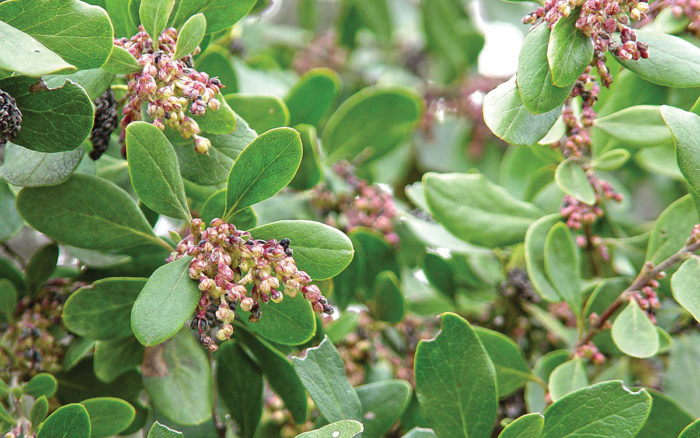 Evergreens are crucial to achieving varied texture and form, as well as the key to any successful four-season garden. Unfortunately, many gardeners would put a lot of evergreens in the "necessary but boring" category. They are a backdrop, the much-needed greenery during colder months, but never the garden star that steals the show.
The plants below might just change your mind about the humble evergreen. These foliage all-stars can be called anything but boring. From beautiful blooms to colorful foliage and pops of bright berries, all of these evergreens have that little something extra.
---
1. Carolina Yellow Jasmine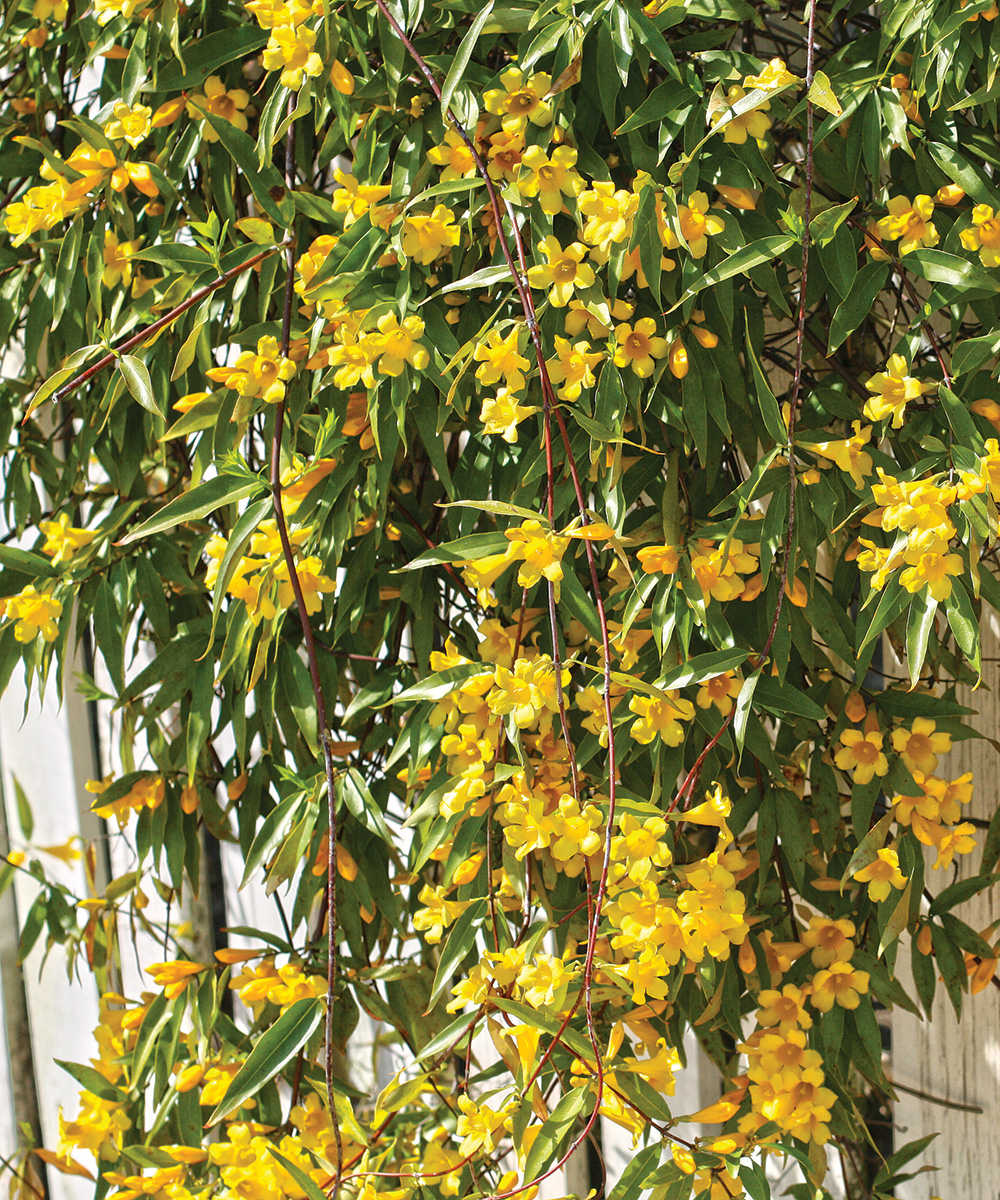 Gelsemium sempervirens
Zones: 7–9
Size: Climbing to 10 to 20 feet tall and 3 to 6 feet wide
Conditions: Full sun to partial shade; moist soil
This hardy, lustrous vine keeps its leaves all through winter, making it an excellent screening plant when grown on a fence or trellis. It produces an abundance of fragrant yellow flowers in spring and will bloom slightly more sparingly almost year-round. While Carolina yellow jasmine is very hardy and fast-growing, it's not as hard to control as some other vines and will even flower in partial sun (although not as profusely). It's an excellent nectar source for butterflies and hummingbirds and shows high deer resistance. All parts of the plant are poisonous to humans and livestock if eaten.
2. Lindheimer's Silktassel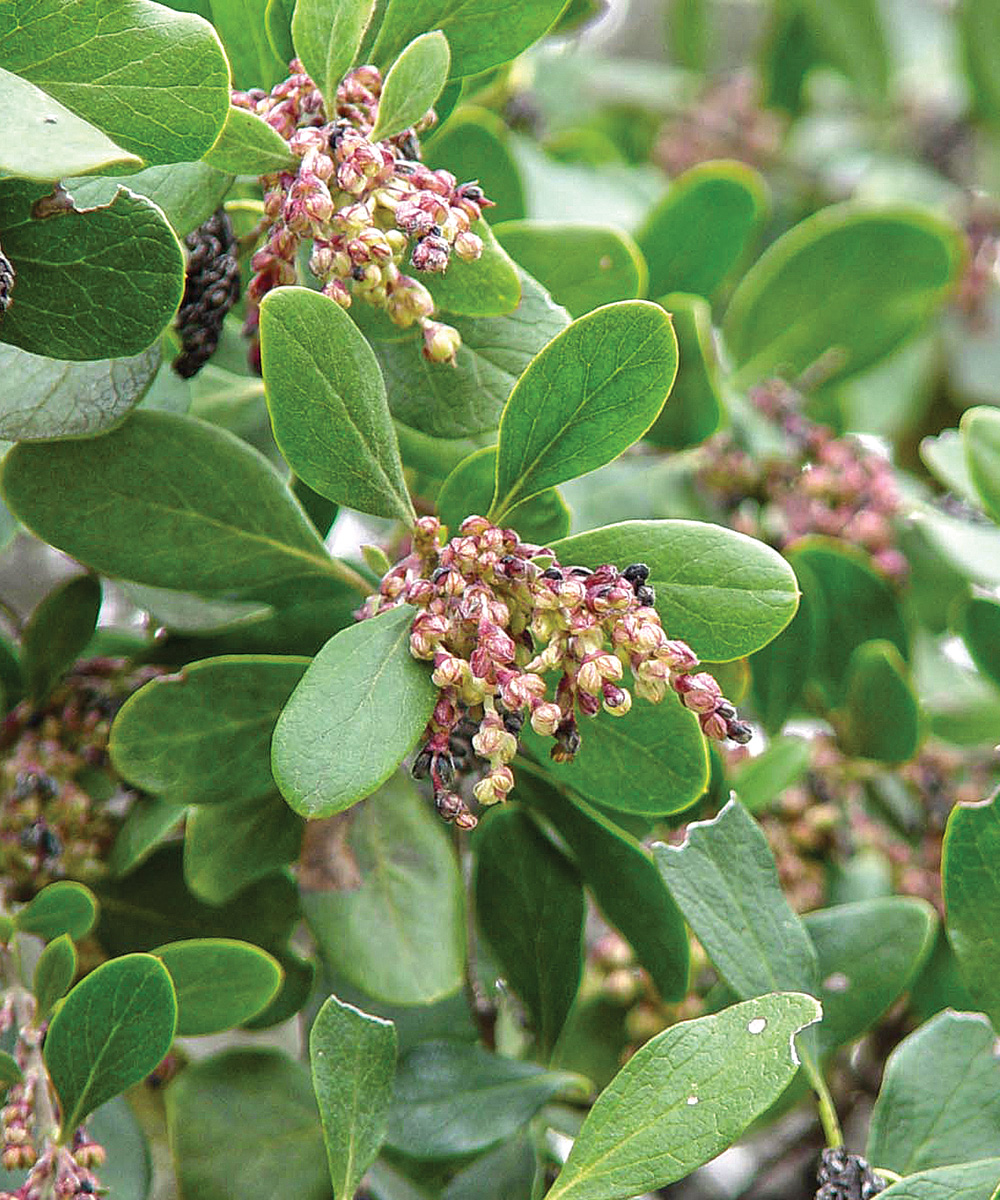 Garrya ovata ssp. lindheimeri
Zones: 8–11
Size: 6 to 12 feet tall and wide
Conditions: Partial shade; well-drained soil
This dense, evergreen shrub can be a suitable replacement for nonnative privet (Ligustrum spp., Zones 5–9) species when planted as an understory shrub. Lindheimer's silktassel has thick, wooly leaves, and the male plants bear flowers that are green and silky. The female plants produce clusters of dark purple berries that are beloved by birds. Although it can be a bit picky about its need for well-drained soil, it is extremely drought- and disease-tolerant, making it a valuable evergreen shrub for foundation plantings or privacy screens.
3. Texas Mountain Laurel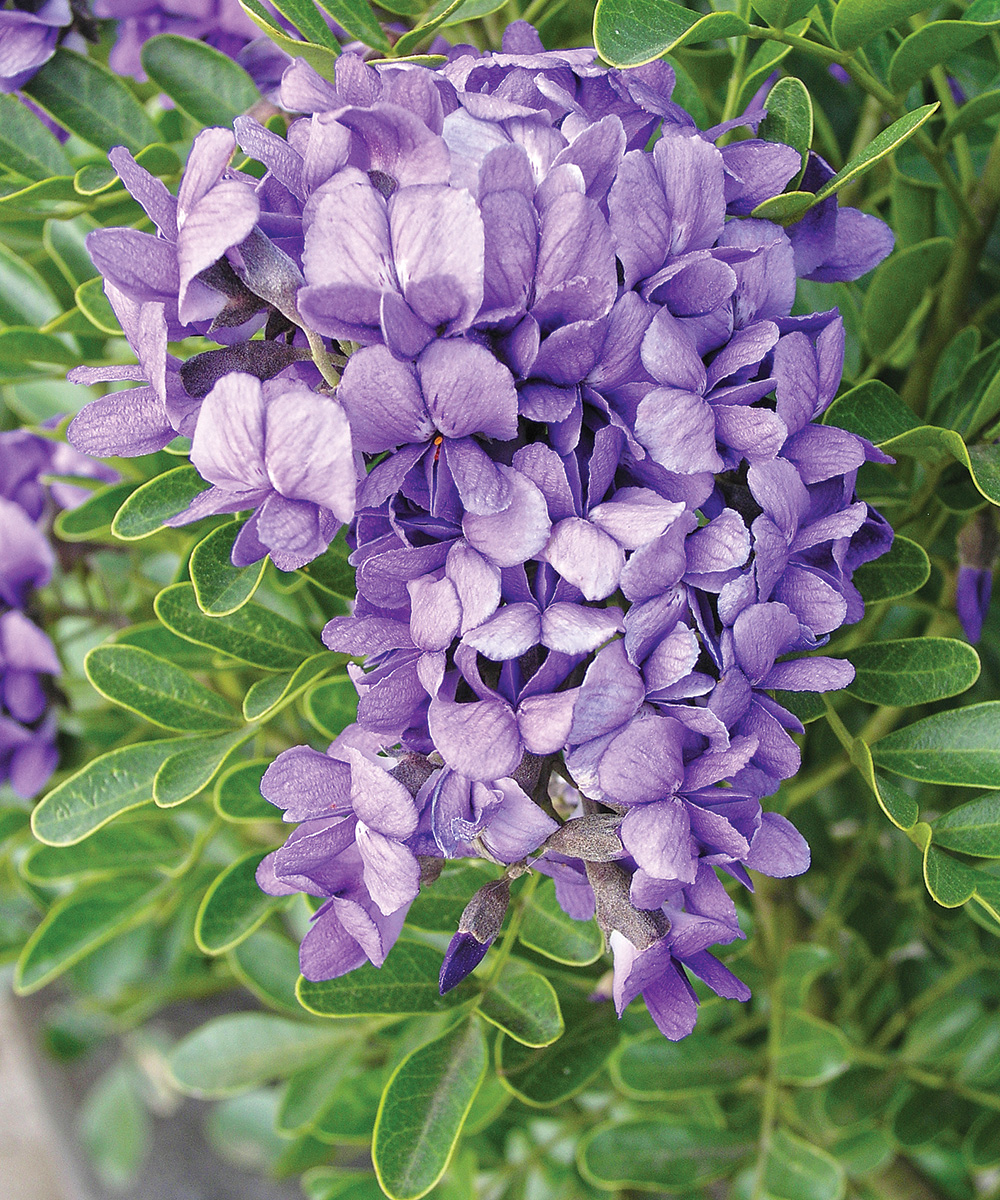 Sophora secundiflora
Zones: 8–11
Size: 15 to 20 feet tall and 10 to 15 feet wide
Conditions: Full sun to partial shade; dry, well-drained soil
Texas mountain laurel's clusters of fragrant purple flowers are a harbinger of spring's arrival in its native range. This small tree retains its glossy, dark leaves all winter and begins blooming in February, producing a powerful scent much like grape candy. The bright red seeds have a long and colorful history with humans (they are beautiful and also very poisonous). Texas mountain laurel thrives in well-drained and even poor and rocky soils, and it is wonderfully drought-tolerant. Like many trees that are native to poor soils, it is a slow grower, but its springtime show makes it worth the wait.
4. Wax Myrtle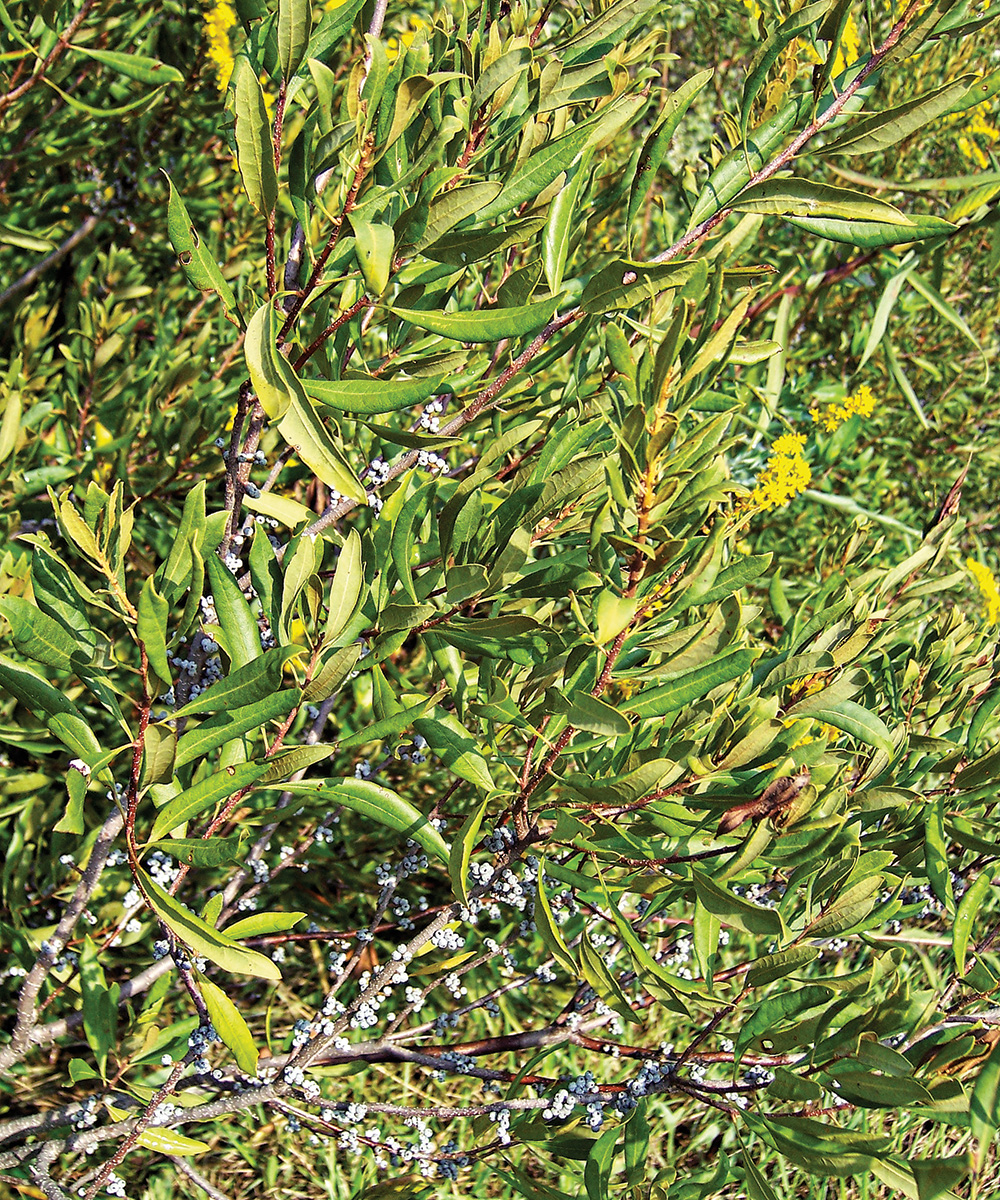 Morella cerifera
Zones: 7–10
Size: 10 to 15 feet tall and 8 to 10 feet wide
Conditions: Full sun to partial shade; moist soil
I cannot walk past a wax myrtle and not crush a leaf or two in my hand, releasing its aromatic, slightly medicinal scent. Colonists even used its waxy fruits to make fragrant candles. This largish shrub makes an excellent screen, as it is evergreen and carries leaves all along its height. It needs to be watered reliably while getting established, but it is drought-tolerant thereafter. Wax myrtle's native habitat is moist forest and stream banks, so it does well in damp loams and clays as well. Don't fret if your soils are not clay, though, because wax myrtle is adaptable to a fairly wide range of soils.
---
Karen Beaty is a horticulturist for the Lady Bird Johnson Wildflower Center in Austin, Texas.