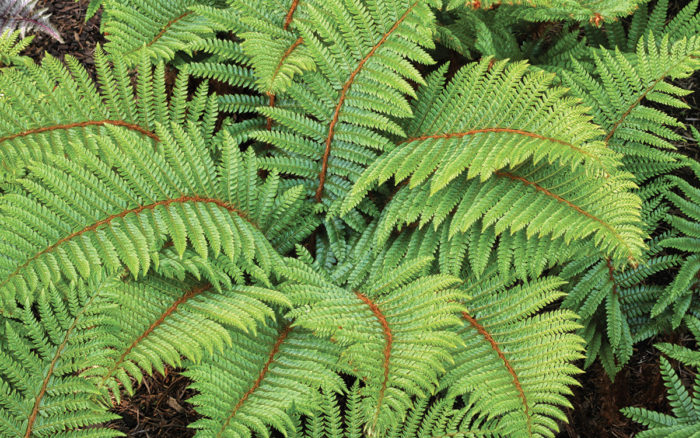 Evergreens are crucial to achieving varied texture and form, as well as the key to any successful four-season garden. Unfortunately, many gardeners would put a lot of evergreens in the "necessary but boring" category. They are a backdrop, the much-needed greenery during colder months, but never the garden star that steals the show.
The plants below might just change your mind about the humble evergreen. These foliage all-stars can be called anything but boring. From beautiful blooms to colorful foliage and pops of bright berries, all of these evergreens have that little something extra.
---
1. Ruby Snow™ Loropetalum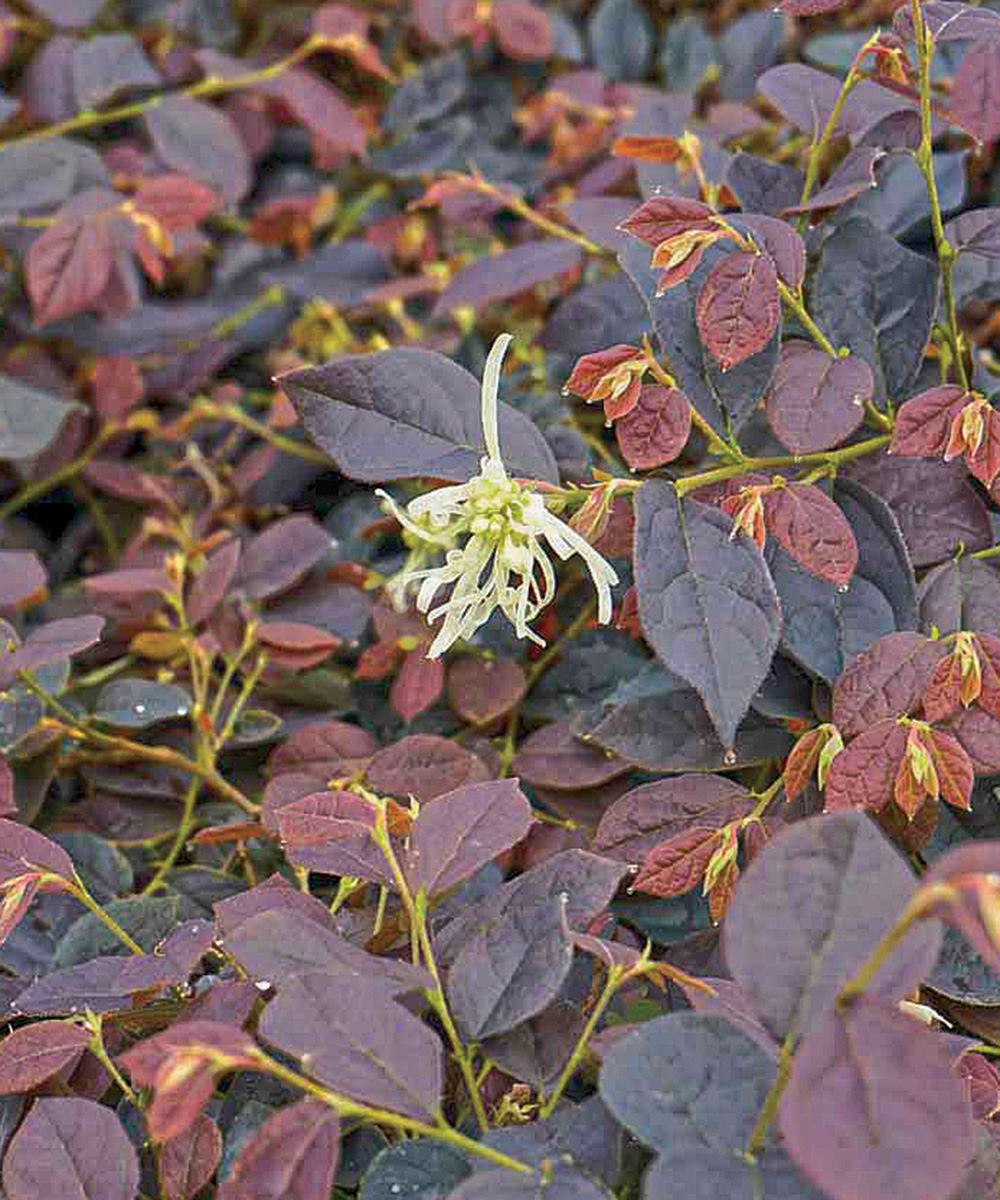 Loropetalum chinense 'sPg-3-002'
Zones: 7–9
Size: 6 feet tall and wide
Conditions: Full sun to partial shade; moist, well-drained soil
Purple-leaved loropetalums are widely used to escape from a monotony of green evergreen shrubs, and they have the added appeal of a burst of fringed pink flowers in spring. They are also tough as nails. Ruby Snow™ elevates loropetalums to specimen quality with a flurry of white flowers set against a backdrop of deep purple leaves. This rich, eye-catching combination makes loropetalums worth revisiting if you have shied away from them in the past.
2. Sawtoothed Japanese Aucuba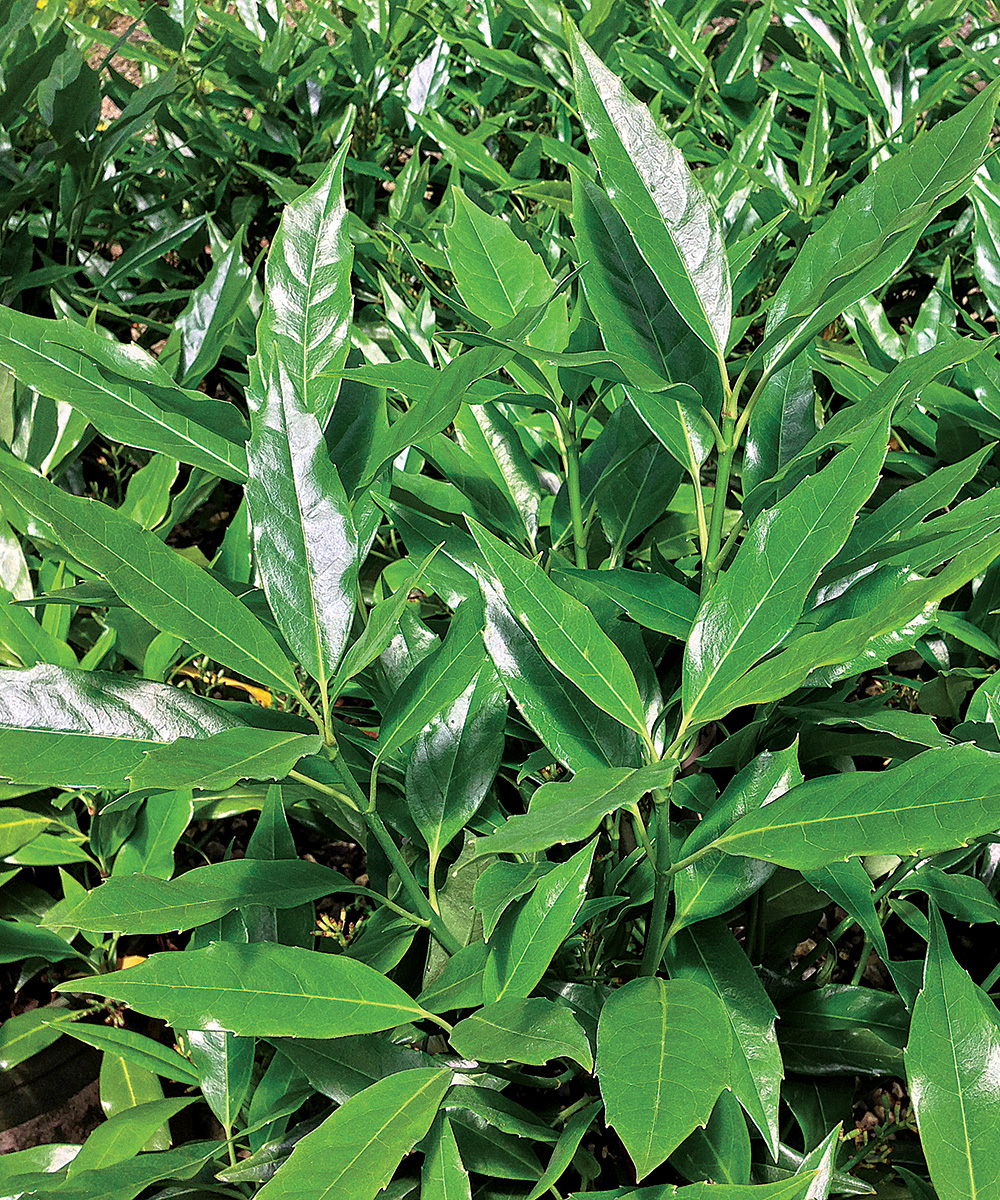 Aucuba japonica 'Serratifolia'
Zones: 6–10
Size: 6 feet tall and wide
Conditions: Partial to full shade; moist, well-drained soil
Glossy, coarsely toothed, dark green leaves make sawtoothed Japanese aucuba a standout textural contrast when massed in a shaded garden or as an accent in a container planting. Its leaves are more elongated compared to the straight species and most cultivated varieties. Slow growth and drought tolerance (once established) make it reliable and easy to manage. Aucuba are dioecious. If planted in proximity to a male plant, this female variety will produce showy bright red berries in fall, adding to its appeal.
3. Tassel Fern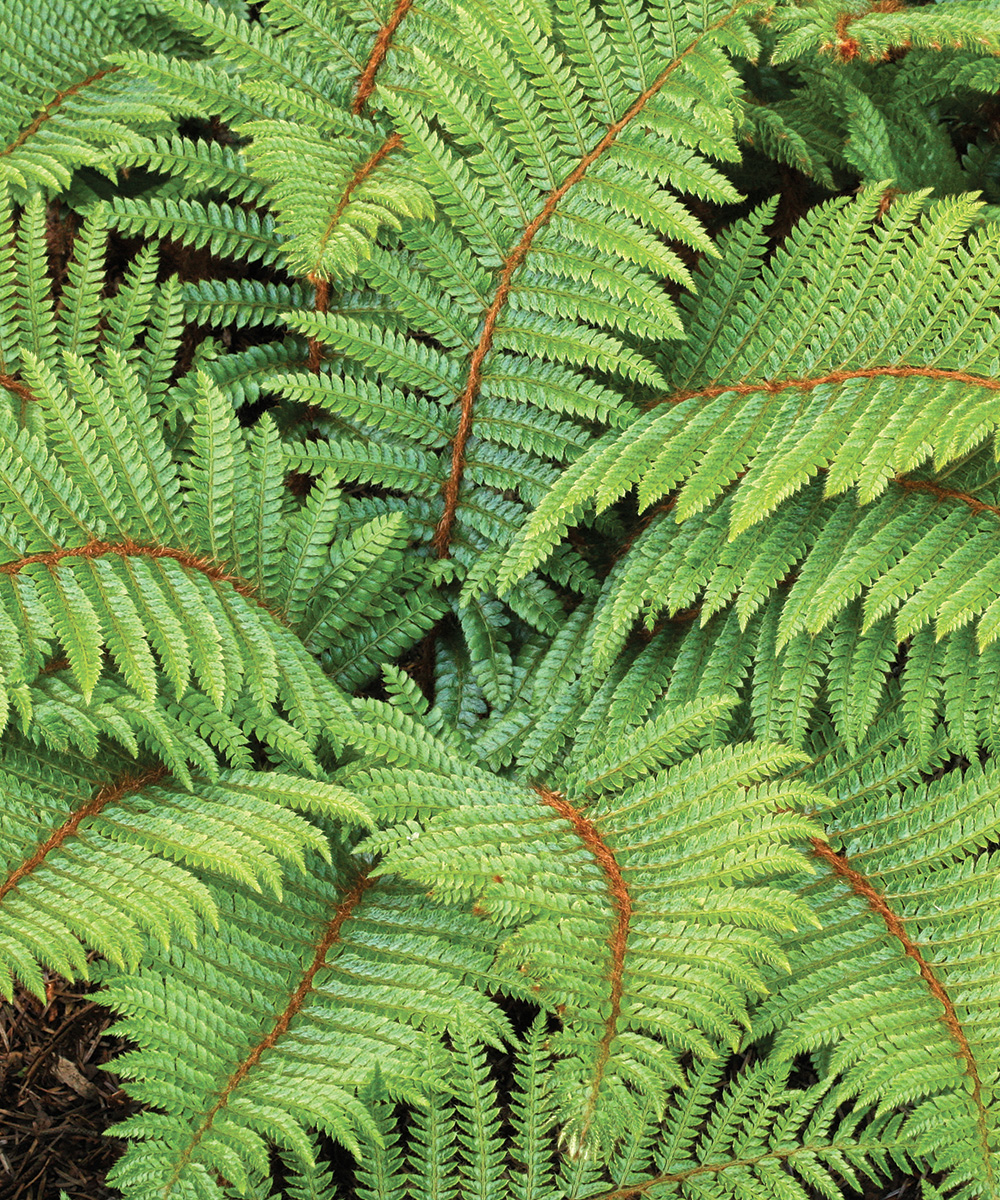 Polystichum polyblepharum
Zones: 5–8
Size: 2 feet tall and wide
Conditions: Partial to full shade; moist, well-drained soil
This clumping fern grows in an elegant vase shape, with shiny, dark green fronds setting it apart from many other ferns—not just from evergreens. Dappled light on its finely textured mature fronds makes them shimmer and sparkle in a shade garden, a dramatic effect when it is planted en masse. I find tassel fern particularly mesmerizing in spring when new, tassel-shaped fronds emerge displaying coarsely covered hairs along the rachis, providing a completely different textural display.
4. Red-Veined Dock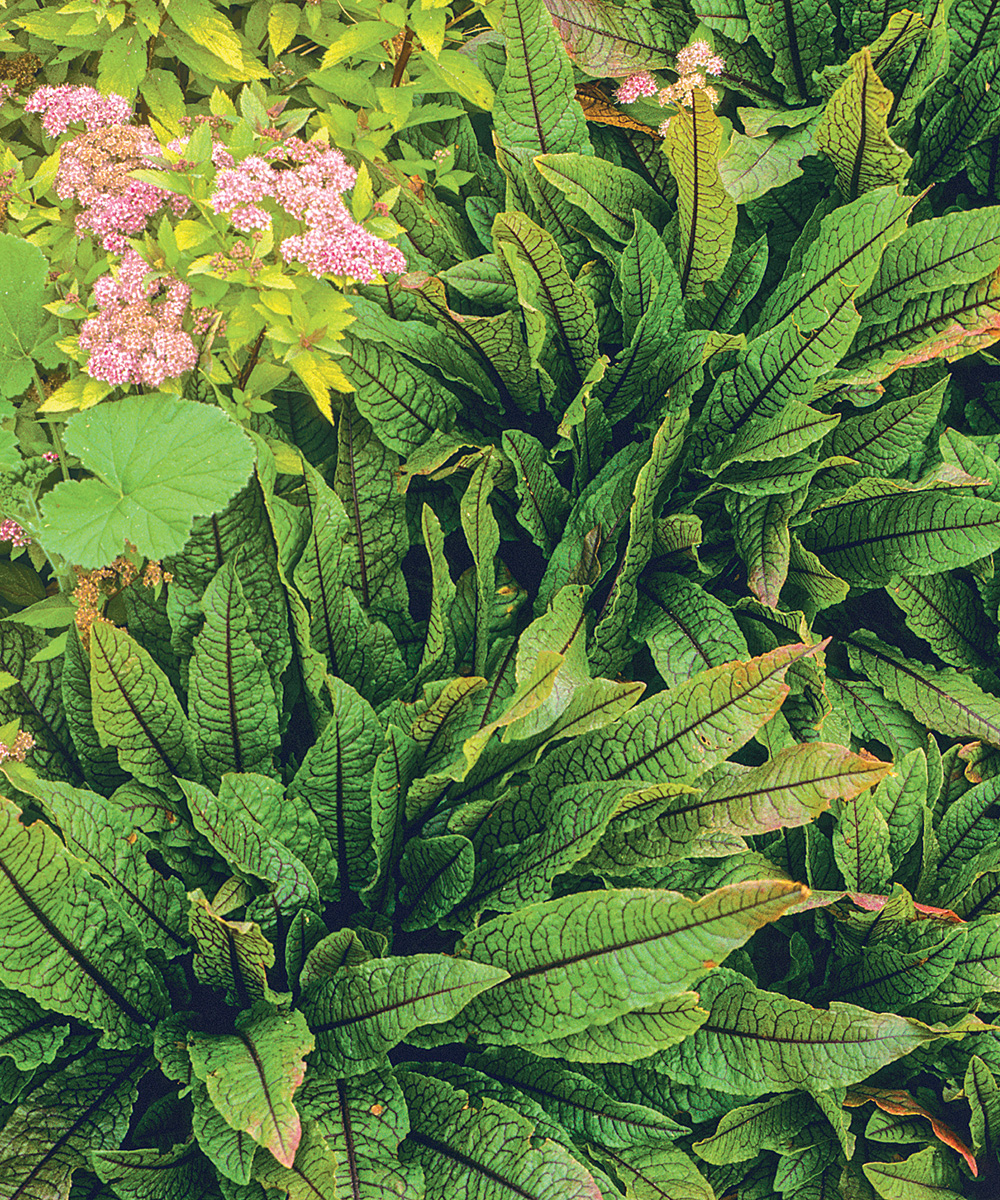 Rumex sanguineus var. sanguineus
Zones: 5–8
Size: 18 inches tall and wide
Conditions: Full sun; moist, well-drained soil
Red-veined dock has boldly textured decorative foliage, making it an excellent accent plant. Young leaves are edible, so they are often grown in vegetable gardens. I enjoy adding edibles to ornamental beds—a beautiful plant is a beautiful plant. Red-veined dock's oblong leaves average around 6 inches long, and they are green with striking deep burgundy veins and midrib. Dock will maintain its foliage in areas with a mild winter and with adequate watering in summer. I have found it to flourish in partial sun, even though it is recommended for full sun.
---
Mae Lin Plummer is the head horticulturist at the Duke Mansion in Charlotte, North Carolina.