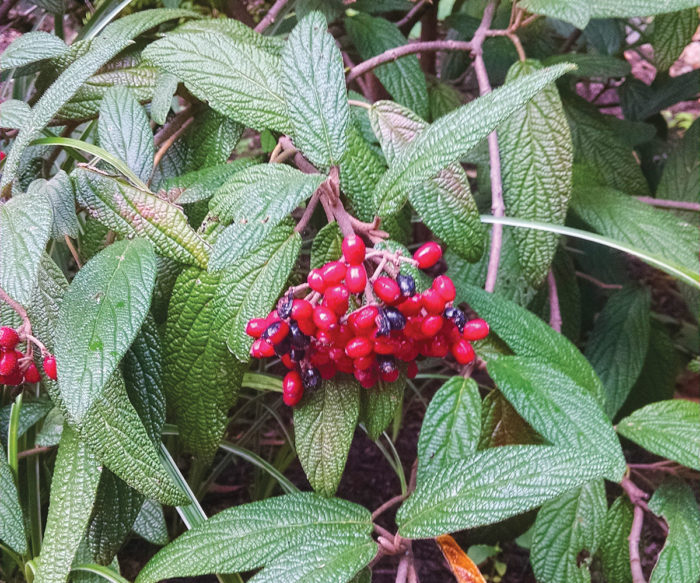 Evergreens are crucial to achieving varied texture and form, as well as the key to any successful four-season garden. Unfortunately, many gardeners would put a lot of evergreens in the "necessary but boring" category. They are a backdrop, the much-needed greenery during colder months, but never the garden star that steals the show.
The plants below might just change your mind about the humble evergreen. These foliage all-stars can be called anything but boring. From beautiful blooms to colorful foliage and pops of bright berries, all of these evergreens have that little something extra.
---
1. 'Katsura' Japanese Andromeda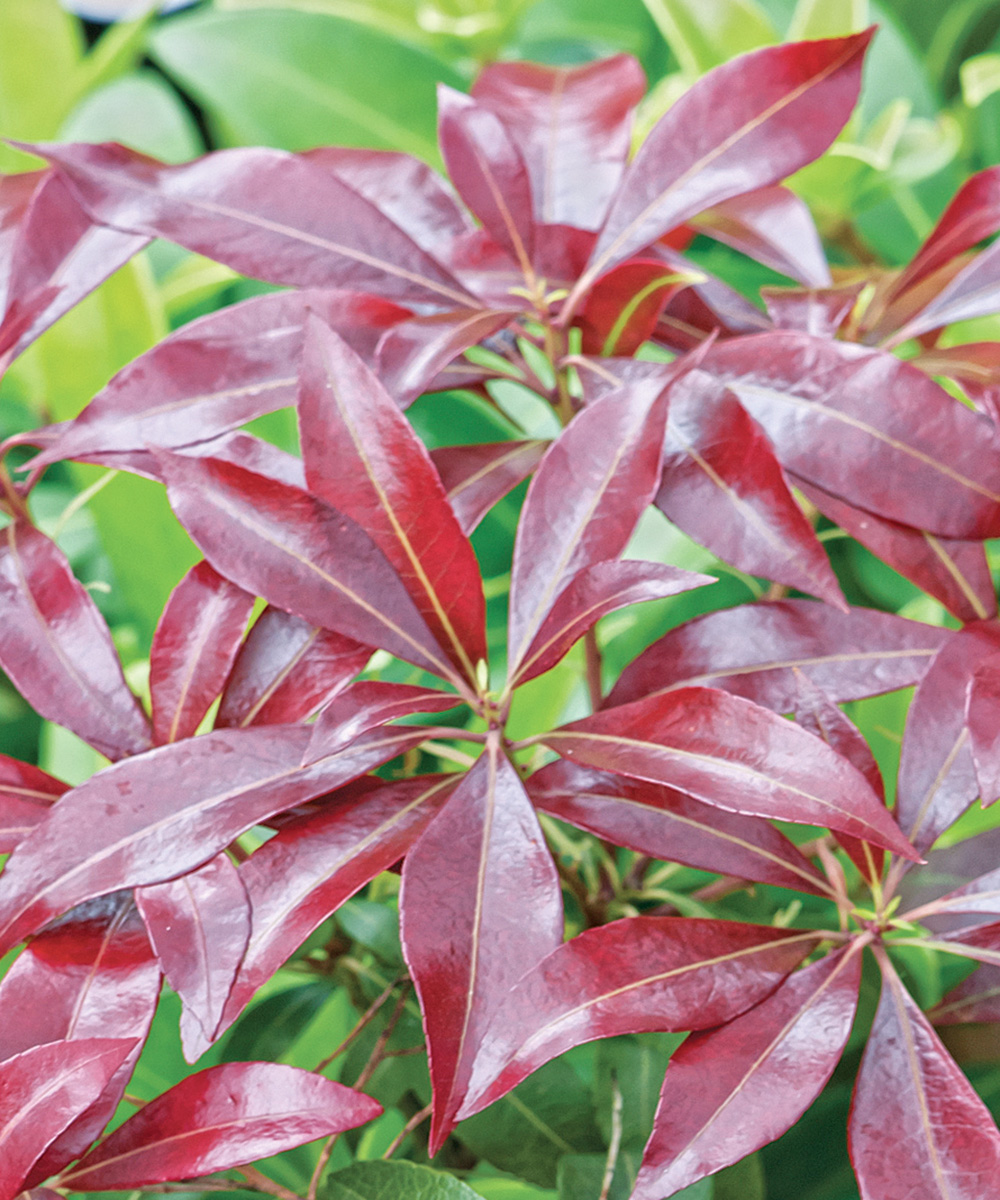 Pieris japonica 'Katsura'
Zones: 6–8
Size: 7 to 9 feet tall and 5 to 6 feet wide
Conditions: Partial shade; moist, well-drained, acidic soil
Ask nursery growers which is their favorite Japanese andromeda, and they will identify 'Katsura'—no hesitation. The early spring flowers of most andromeda plants are white, but 'Katsura' produces rose-pink blossoms. Even better than the wonderful, cascading flower clusters is the color explosion that comes from the new shoot growth. Shoots emerge in vivid shades of burgundy red (pictured), producing a cloak of color across the surface of the plant and later maturing to a glossy, dark green. Plant this deer-resistant cultivar in shade, because hot, sunny locations will lead to lacebug infestations.
2. Blue Princess® Meserve Holly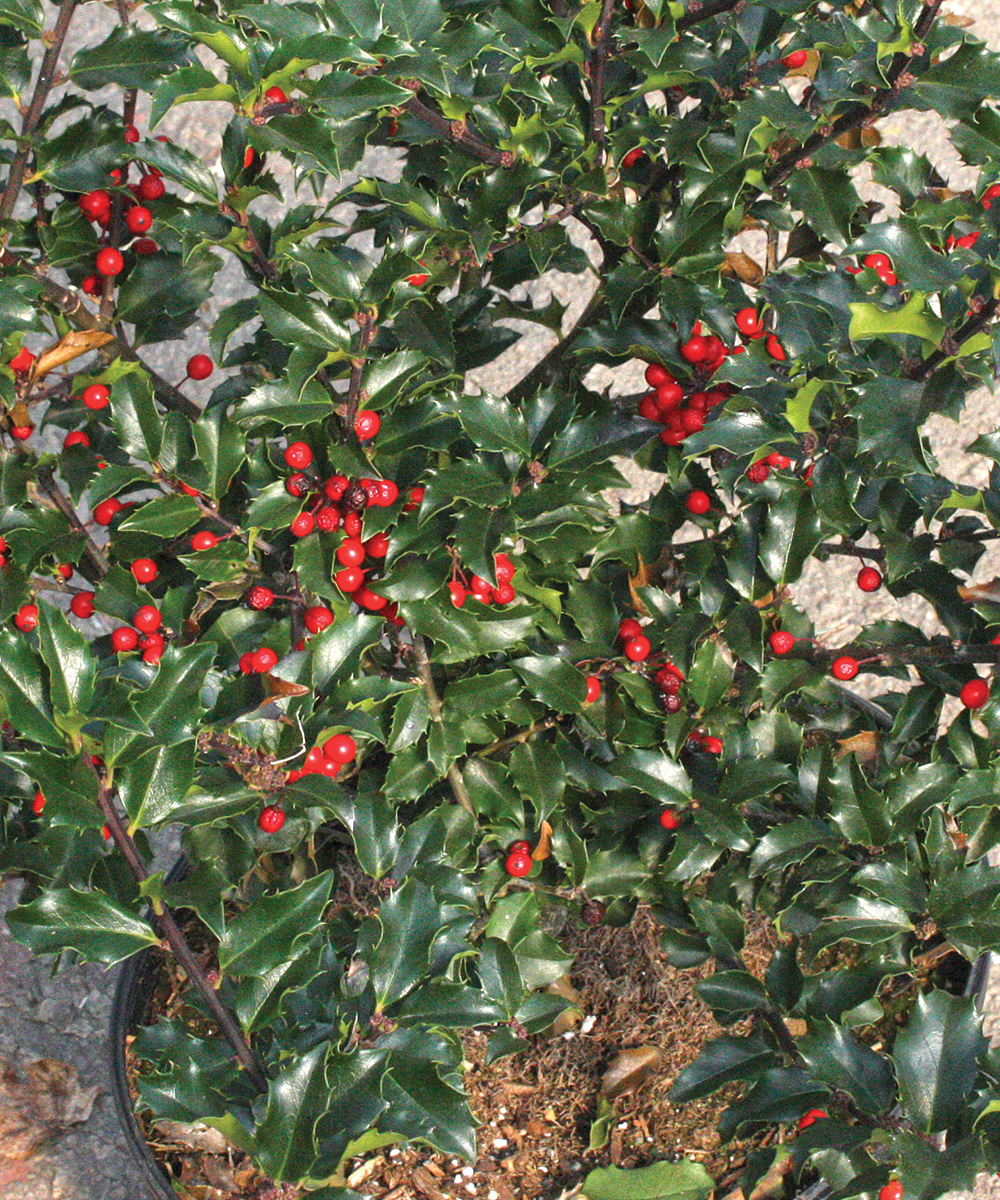 Ilex × meserveae 'Conapry'
Zones: 5–9
Size: 8 to 10 feet tall and wide
Conditions: Full sun; moist, well-drained, acidic soil
Blue Princess® meserve holly is arguably one of the top woody plant–breeding achievements of the last 50 years. No stranger to U.S. landscaping, it is still one of the best broadleaf evergreens for widespread use in the Northeast. You simply can't beat the combination of glossy, dark green leaves, prolific red-berry production, dense habit, overall good performance under a range of landscape conditions, and dependable winter hardiness. You'll need a male pollinator such as Blue Prince® (I. × meserveae 'Conablu') nearby to ensure good fruit set on Blue Princess® plants.
3. 'Landmark' Rhododendron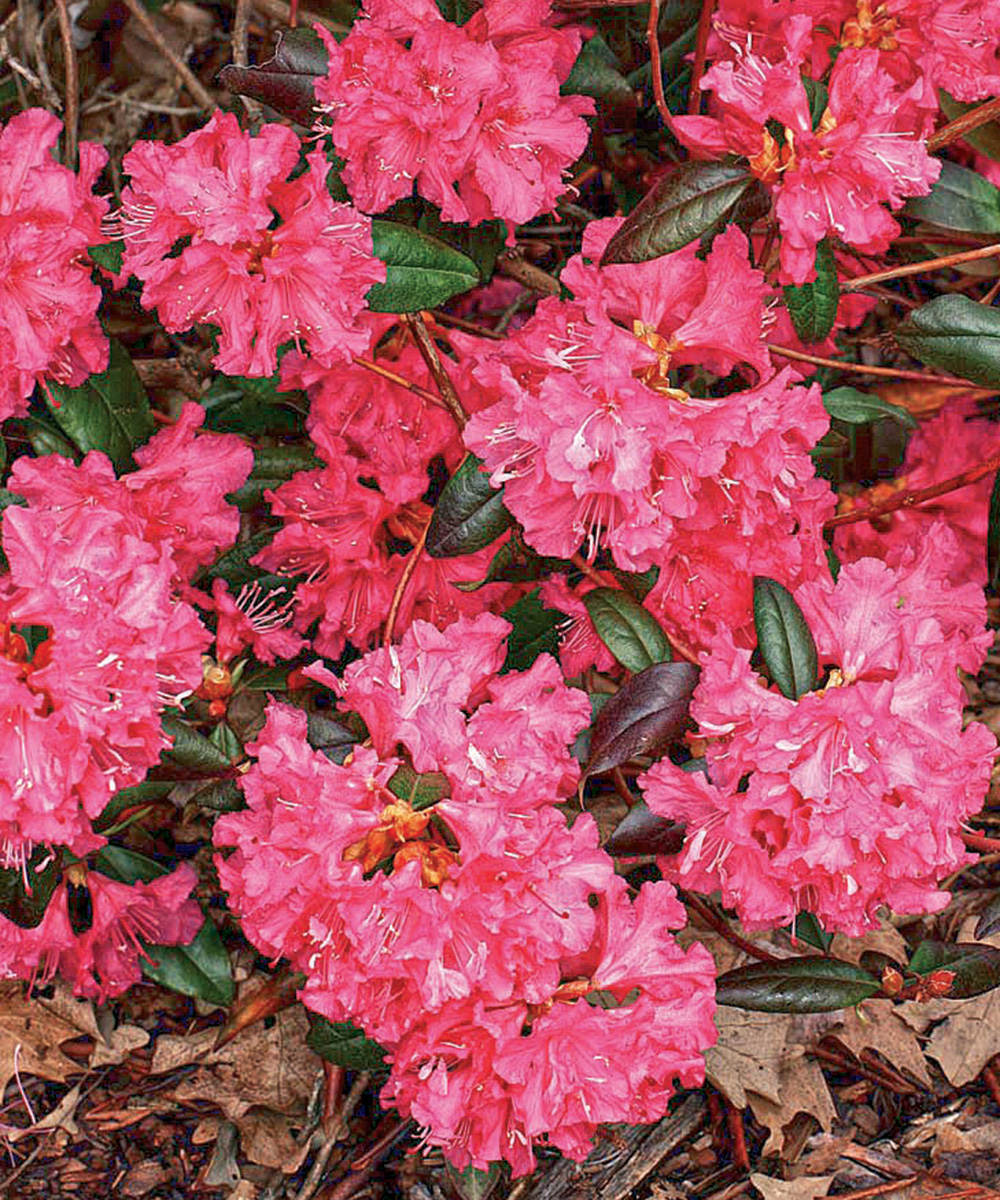 Rhododendron 'Landmark'
Zones: 5–9
Size: 10 feet tall and 6 feet wide
Conditions: Full sun to partial shade; moist, well-drained, acidic soil
Accurately describing the flower color on this small-leaved rhododendron can be a bit tricky, but you will love it regardless. From a distance, the May flowers appear to be almost red, but up close they morph into more of an intense, deep fuchsia pink. 'Landmark' is vigorous, blooms heavily at a young age, performs well in full sun, tolerates windy sites, and exhibits excellent cold hardiness. In winter, you get added interest from the foliage, which changes to a dark bronze-mahogany. Judicious pruning to head back overly rambunctious shoots can be used to contain the plant if desired.
4. 'Cree' Leatherleaf Viburnum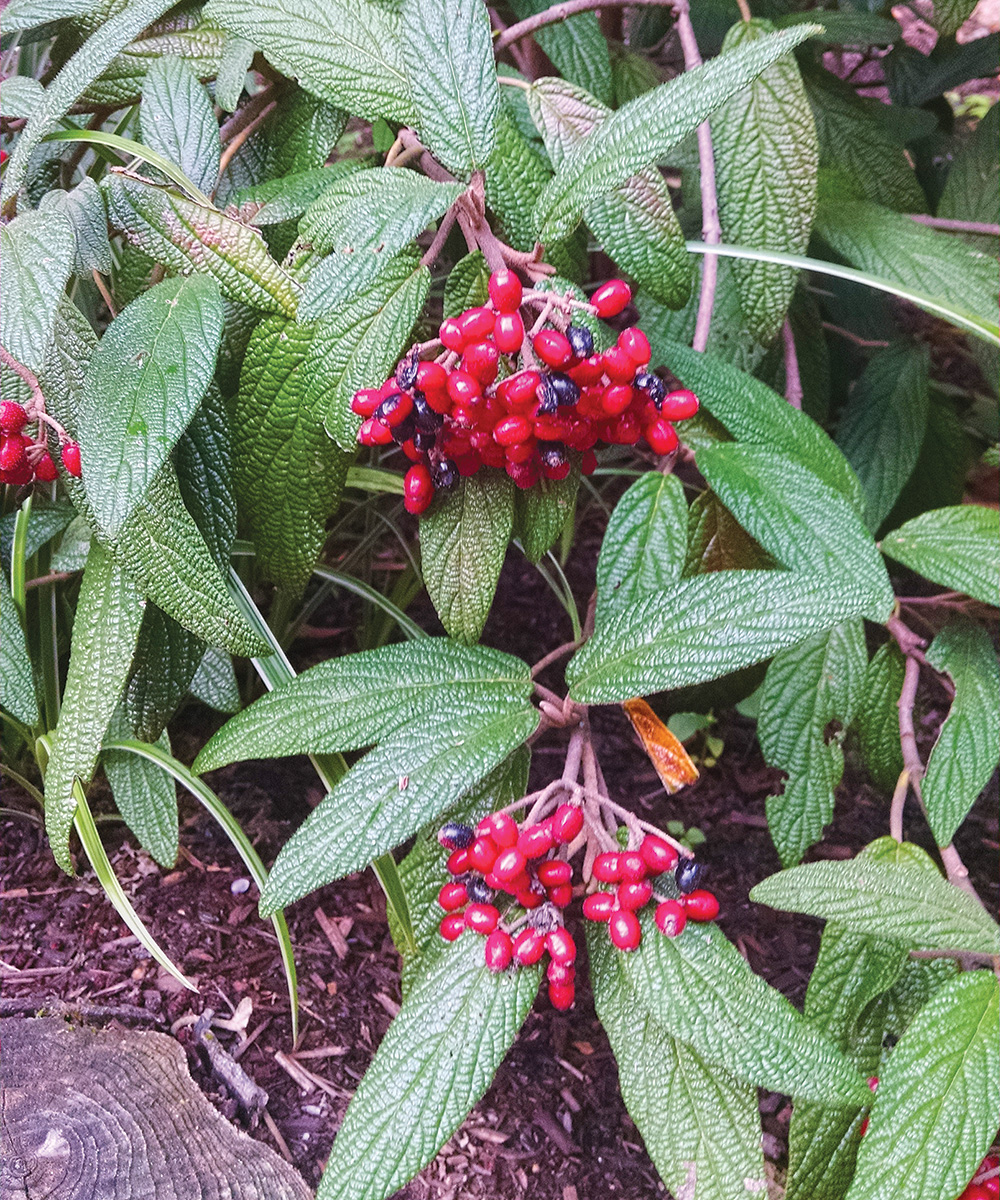 Viburnum rhytidophyllum 'Cree'
Zones: 6–8
Size: 8 feet tall and wide
Conditions: Partial shade; well-drained soil
If you are looking to add a broadleaf evergreen that delivers a different look from most other options, then give 'Cree' leatherleaf viburnum a try. The 6-inch by 2-inch heavily wrinkled leaves don't seem to belong on a plant that can tolerate our Northeast winters; instead, they have a more tropical look about them. The leaves are dark green on the upper surface and are cloaked in a feltlike layer of yellow or gray tomentum (fuzz) underneath. 'Cree' provides multiseason landscape interest through its yellowish white flower clusters in May, fall fruits that change from red to black, and distinctive and stately year-round foliage.
---
Mark Brand is a professor of horticulture at the University of Connecticut.