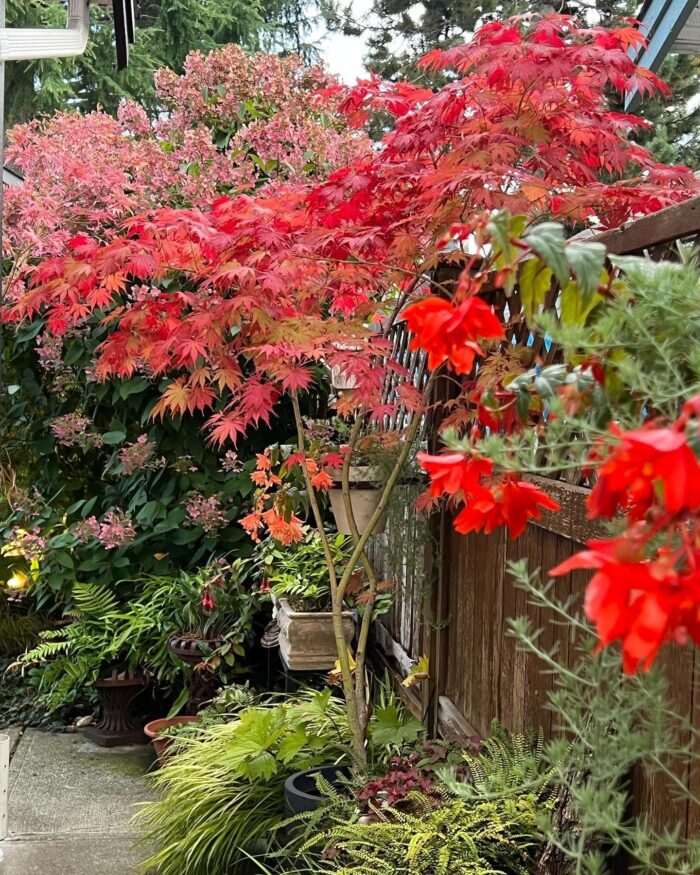 The past few Fridays we've been tagging along as Cherry Ong takes us to visit some wonderful public gardens, but today she's welcoming us into her home garden—specifically, the narrow, side garden she calls the Fern Fairway. It is a difficult space that she has transformed into a beautiful feature in her garden, and today we're getting to see how it looks dressed in fall colors.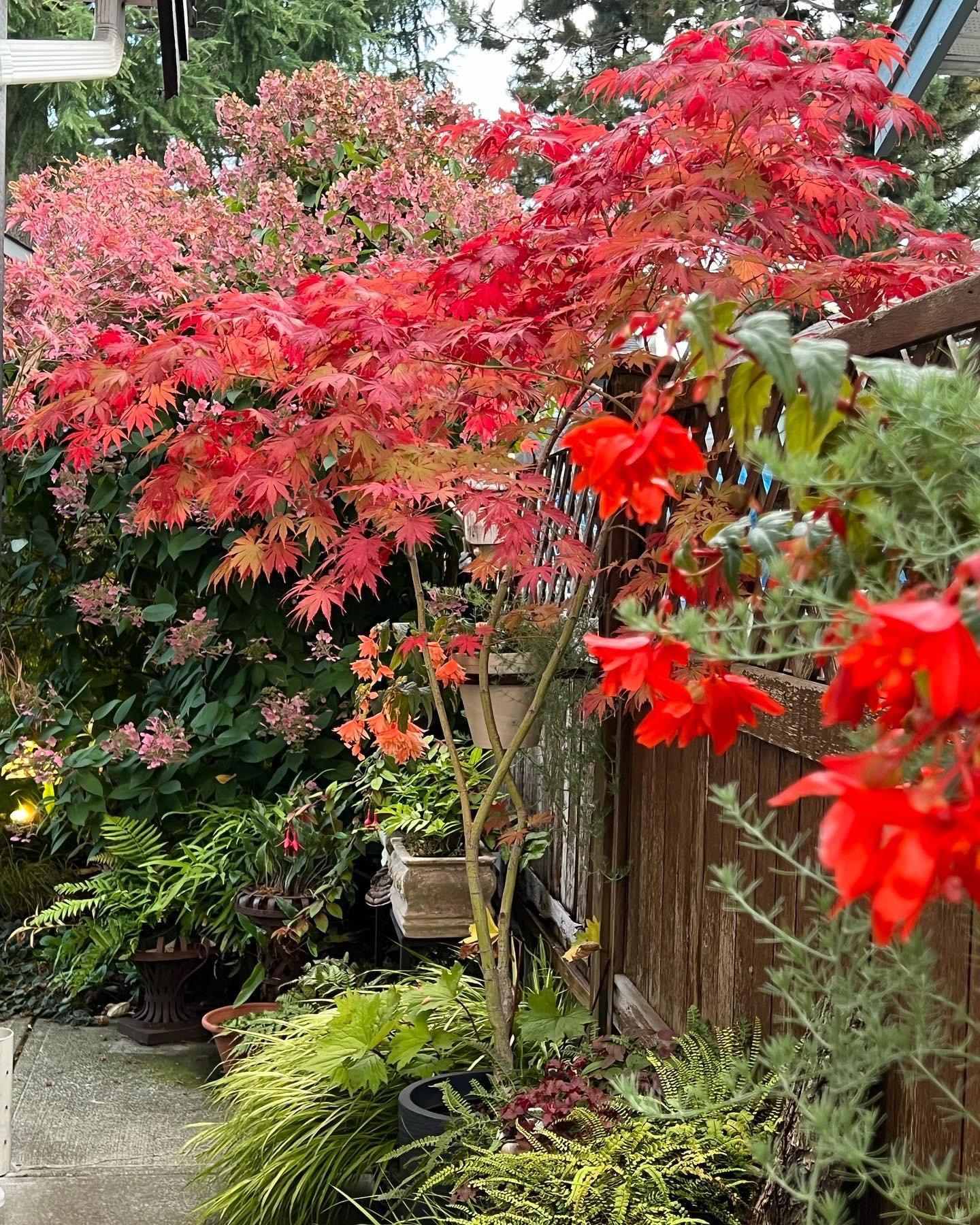 Japanese maples (Acer palmatum, Zones 5–9) are beautiful every day of the year, but they peak in the fall, their delicate foliage coloring up incredibly brilliantly. Behind the maple, the flowers of hydrangea (Hydrangea paniculata, Zone 3–9) are covered with flowers fading to pink at the end of the season. In front, a begonia (Begonia hybrid, annual) echoes the color of the maple leaves in its brilliantly red blooms.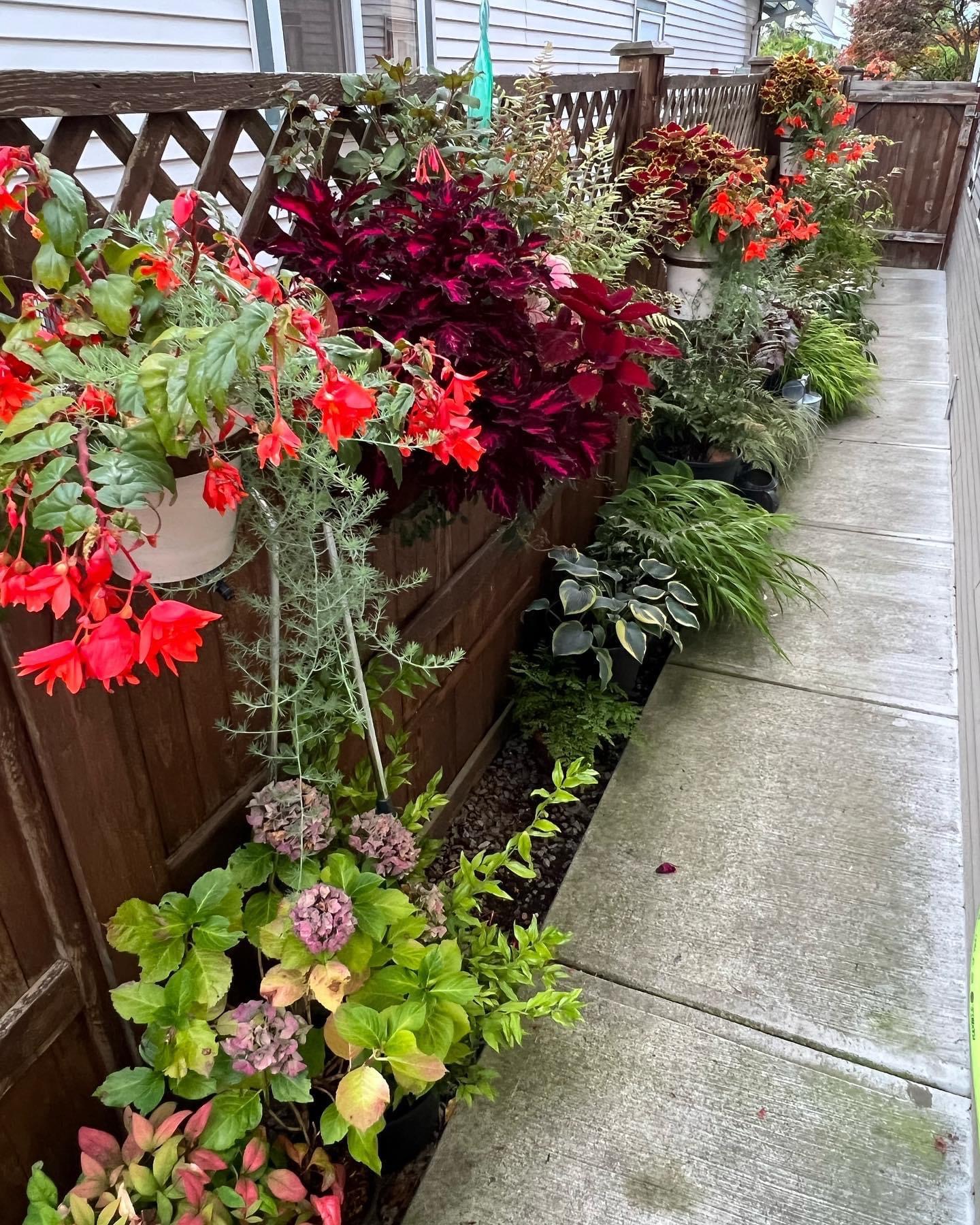 Looking down the fairway, Cherry makes the most of this space with lots of containers, both on the ground and hanging from the fence. Colorful begonias and coleus (Plectranthus scutellarioides, Zones 10–11 or as an annual) hang on the fence, while below ferns and other perennials fill in with the foliage in every shade of green.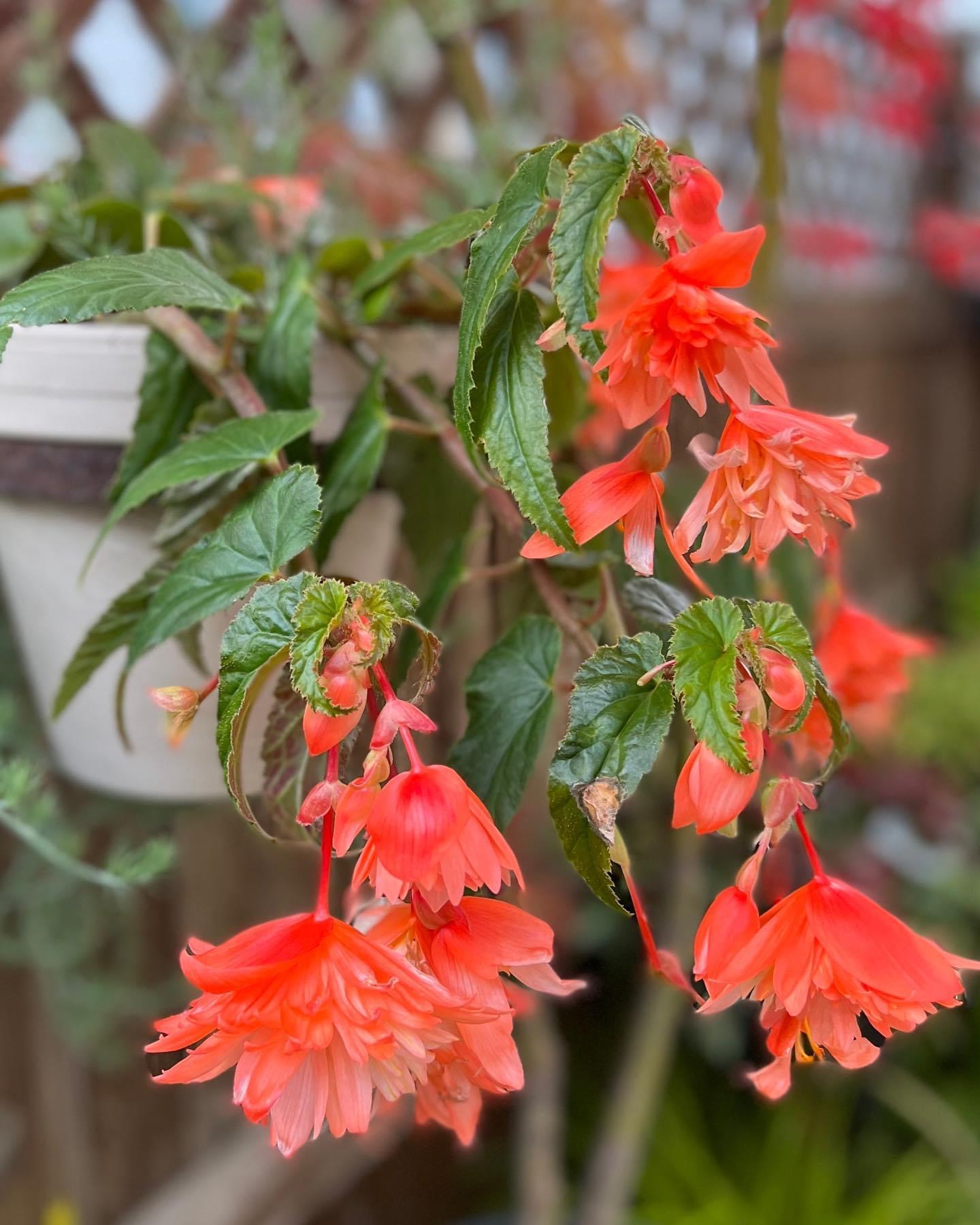 Though the begonias can bloom all summer, the colors are particularly appropriate to autumn.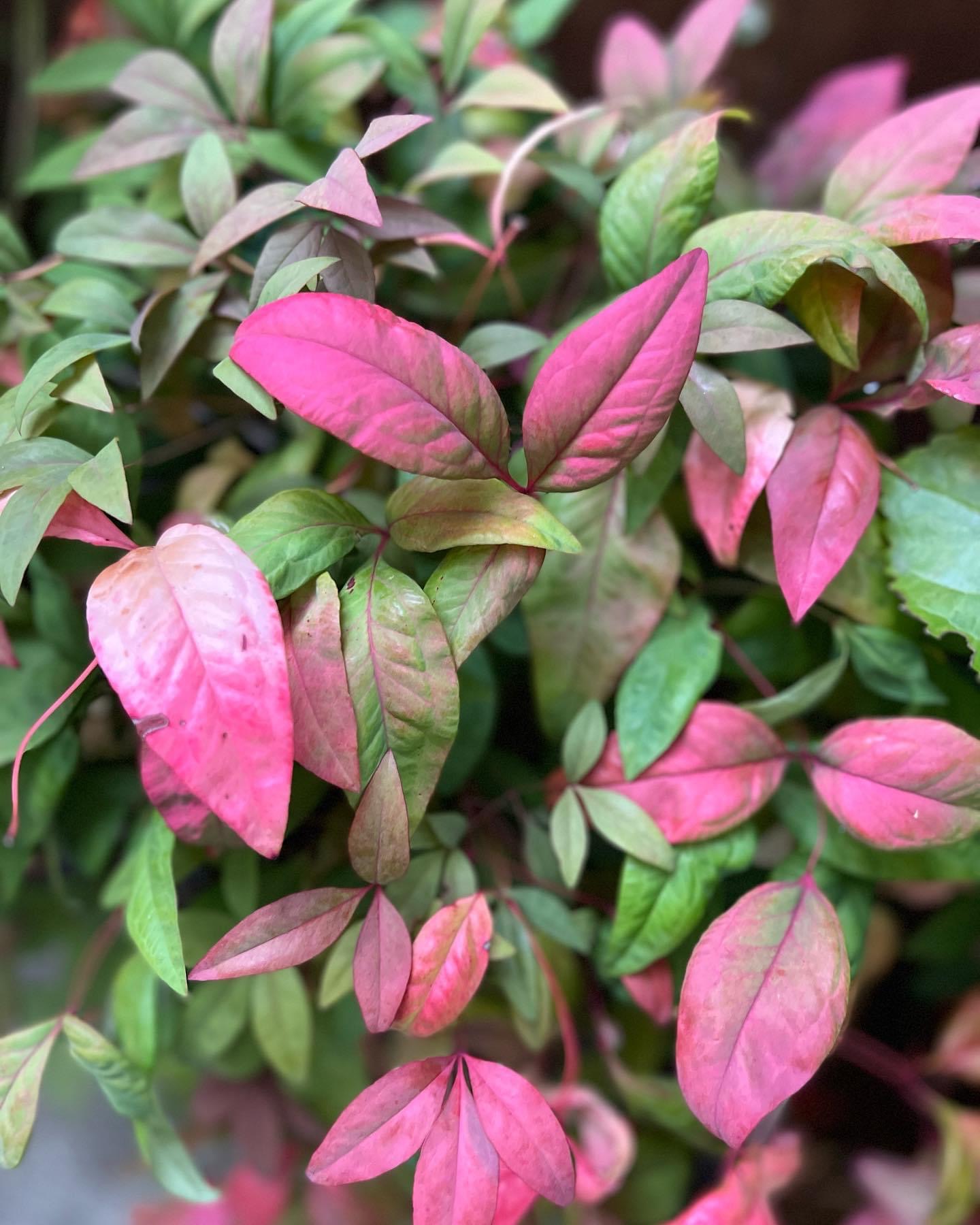 Sacred bamboo (Nandina domestica, Zones 6–9) doesn't lose its leaves in the winter, but they do bush beautiful shades of red as the cooler time of year approaches.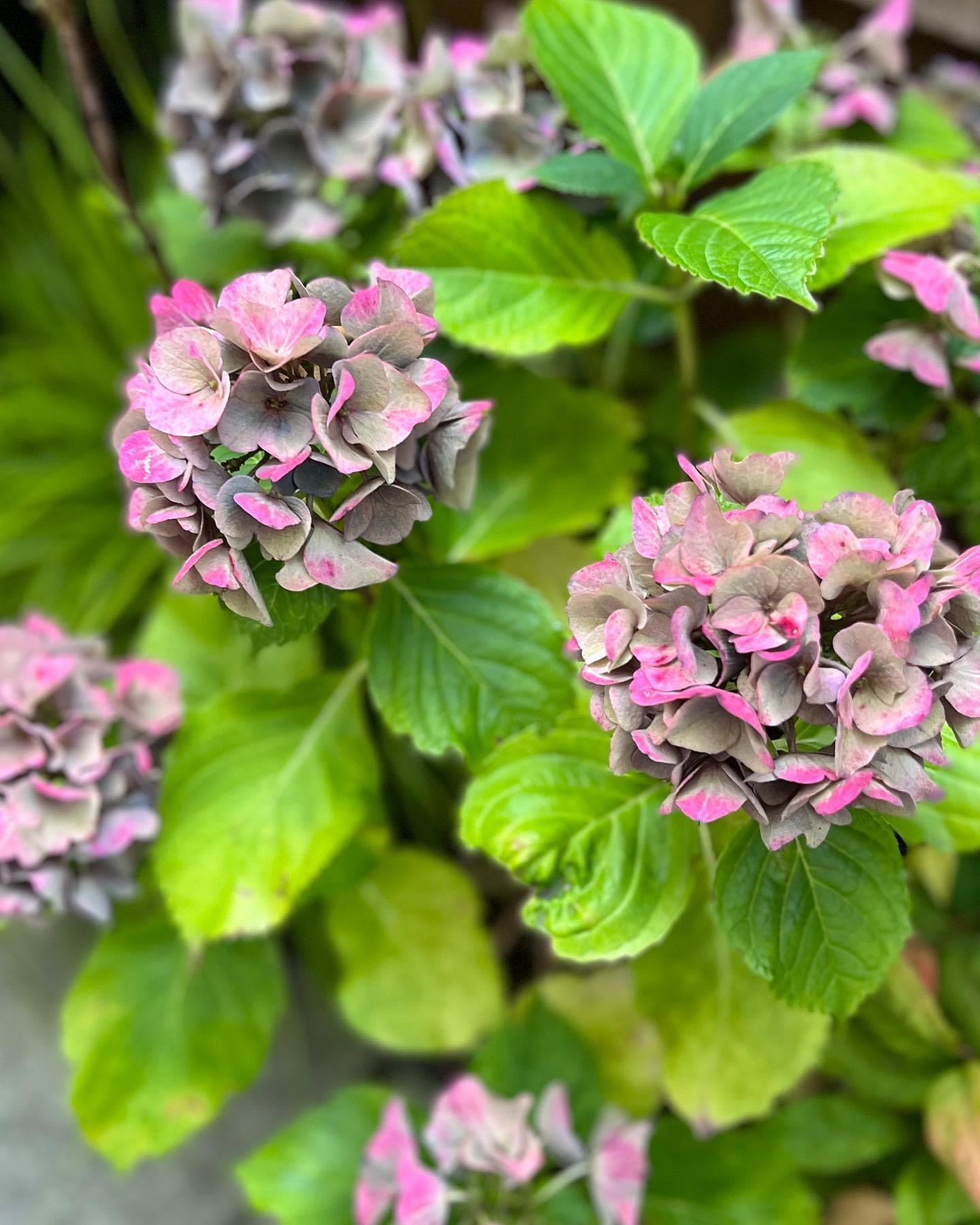 Hydrangea (Hydrangea macrophylla, Zones 5–9) flowers are beautiful at every stage, and I particularly love the muted tones as these ones fade at the end of their life.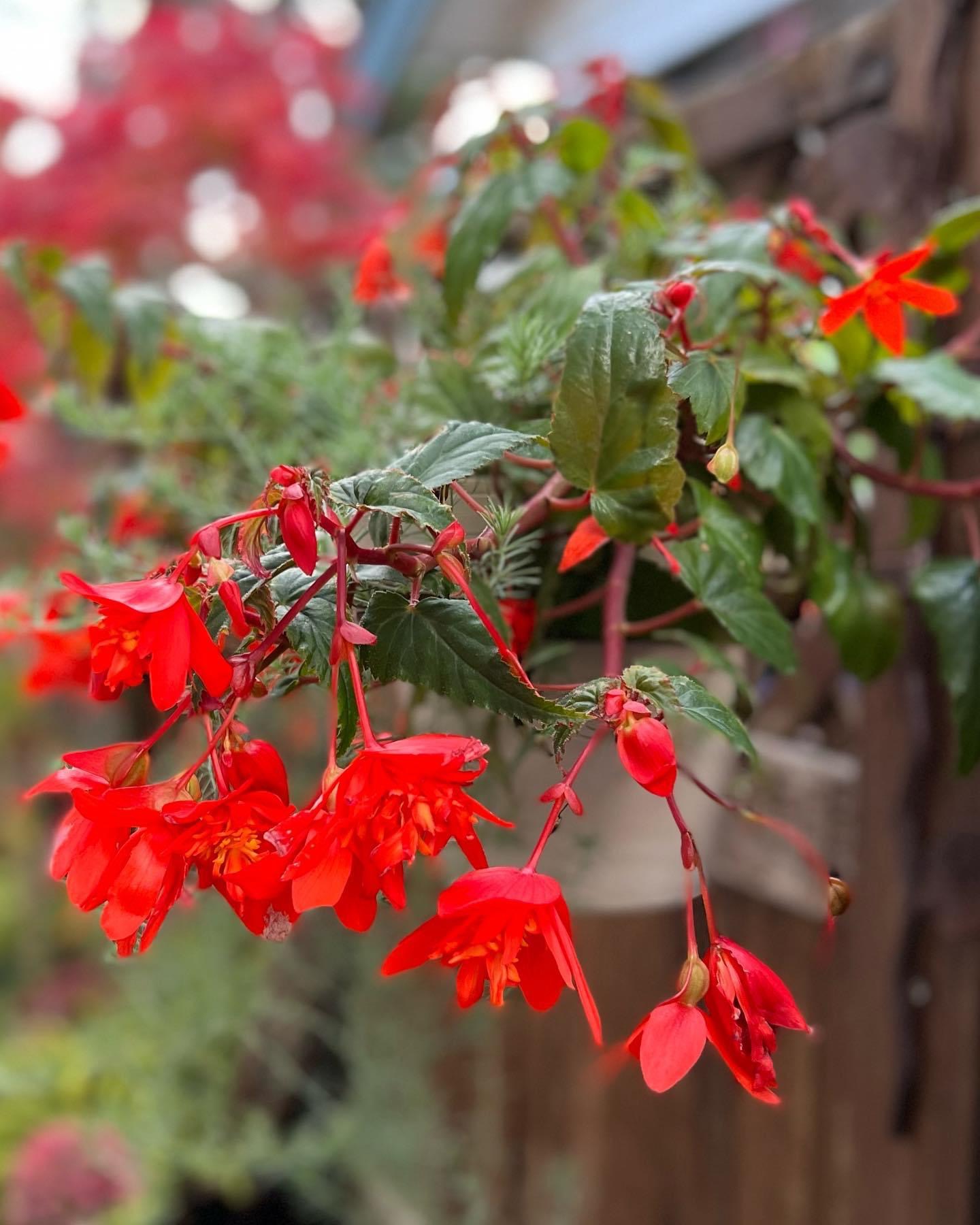 More begonia blooms in the color of fall leaves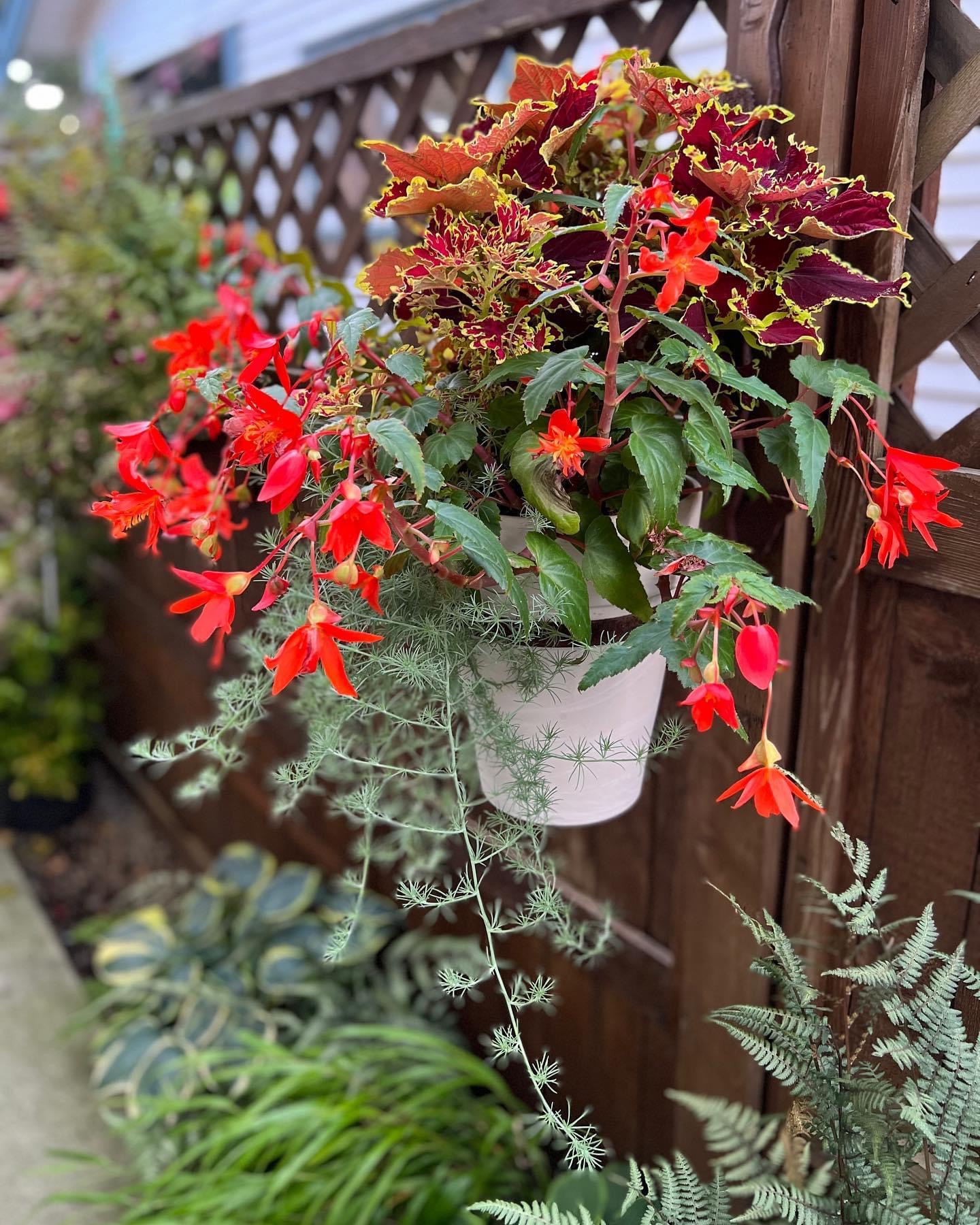 Bright begonias and coleus are set off by the surrounding foliage. Dangling from the pot with them is a tendril of lacy silvery leaves that I think belong to a lotus vine (Lotus maculatus, Zones 10–12 or as an annual), and reaching up from below are the fronds of a Japanese painted fern (Athyrium niponicum var. pictum, Zones 3–8).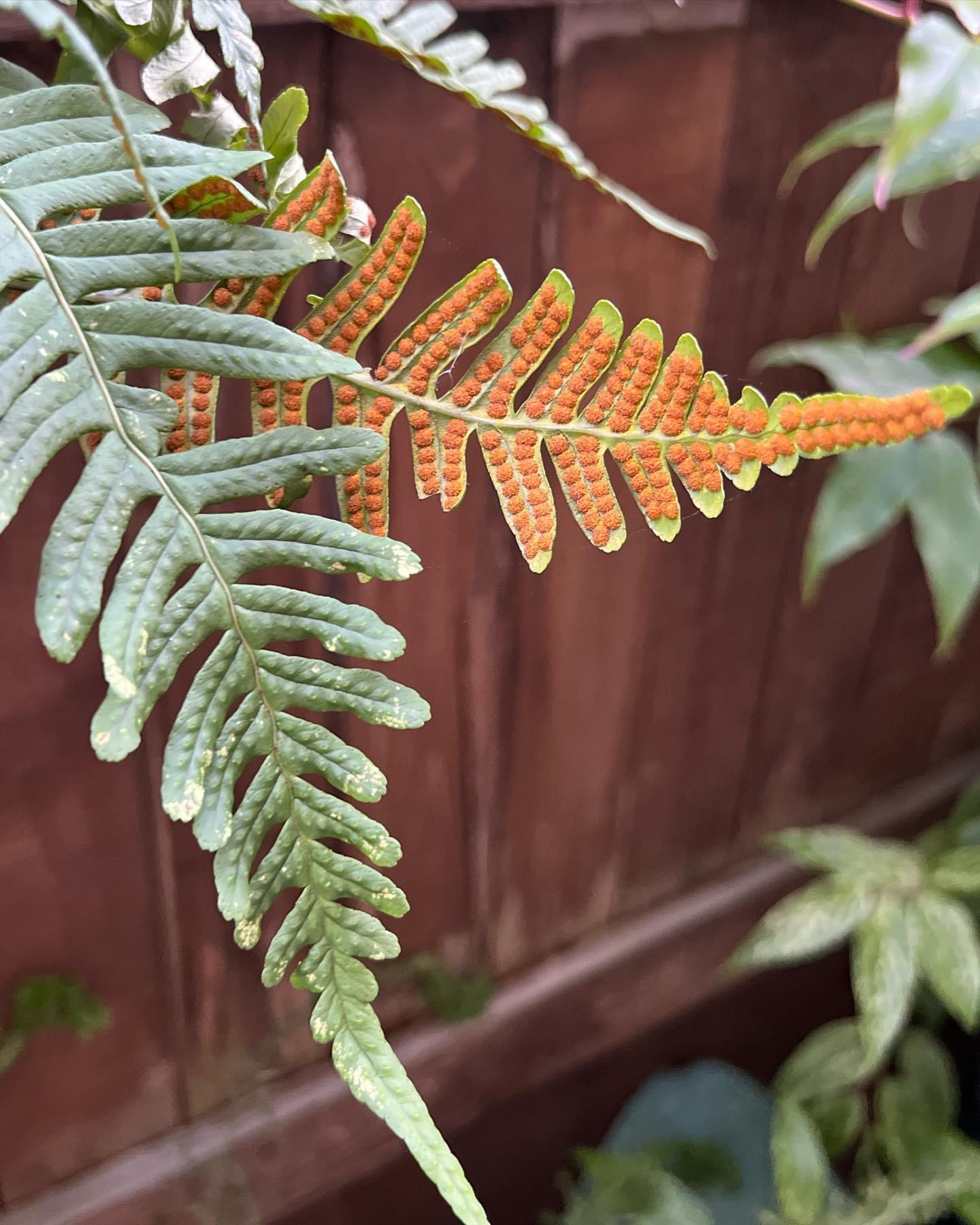 This final detail of a fern shows the rusty-colored spores on the underside of a frond.