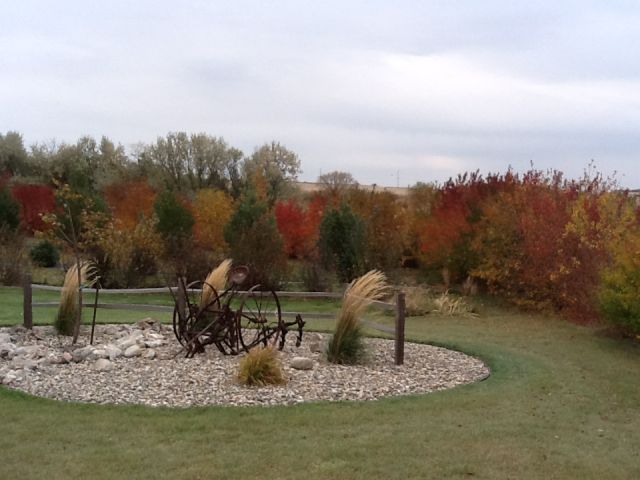 Today's photos are from Avis Vesely, but while Avis gardens in Maryland, and we featured her garden HERE, she has something else to show us today.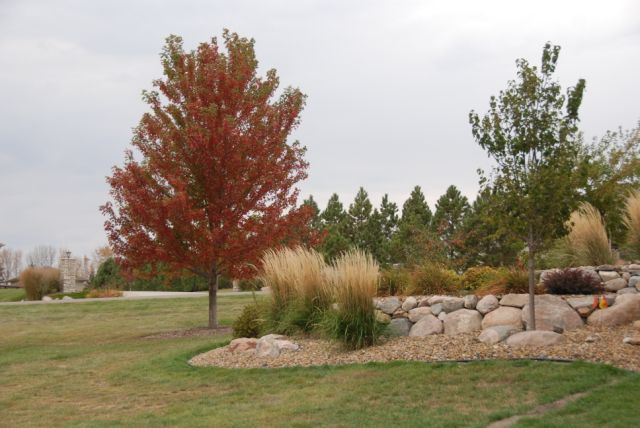 Avis says, "This is my brother and sister-in-law's yard outside of Bismarck, North Dakota. In 2006, Dennis and Jeanne (Connelly) started with a bare 2-acre lot, built a new home, planted baby trees from the Soil Conservation Program, and have worked very hard to water, weed, and care for them until they now have a beautiful low-maintenance yard that backs up to a coulee bed.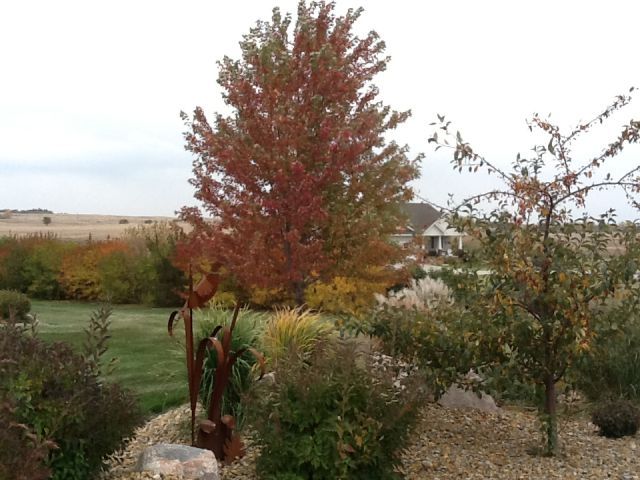 "Because of this wildlife and the food and shelter the wildlife needs is abundant. Some wildlife that lives in their backyard are coyote, fox, pheasant, grouse, deer, wild turkey, and rabbit. I think these fall pictures are so beautiful with the trees and grasses in full color."
I really love that bank of trees, Dennis and Jeanne! Your landscape seems to fit so nicely into its surroundings, and the grasses are the perfect fit. It's peaceful and pleasing, and I love how you've incorporated your grandfather's cultivator.
Thanks for sharing, Avis! And thanks for getting us one step closer to featuring gardens in all fifty United States!! 41 down, 9 to go: Alaska, Hawaii, Nevada, Arizona, New Mexico, South Dakota, Oklahoma, Arkansas, and Mississippi. I know there are gardens in these states….. 🙂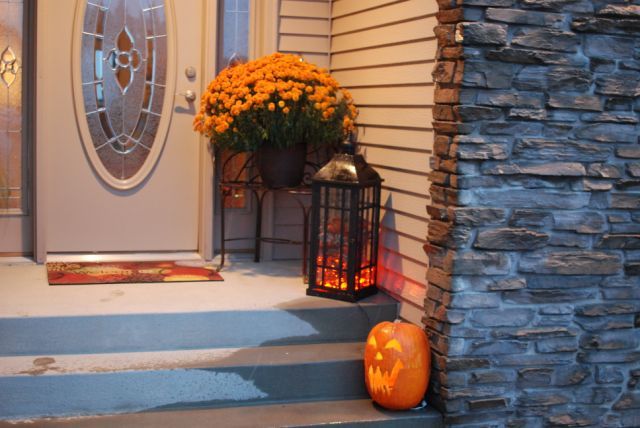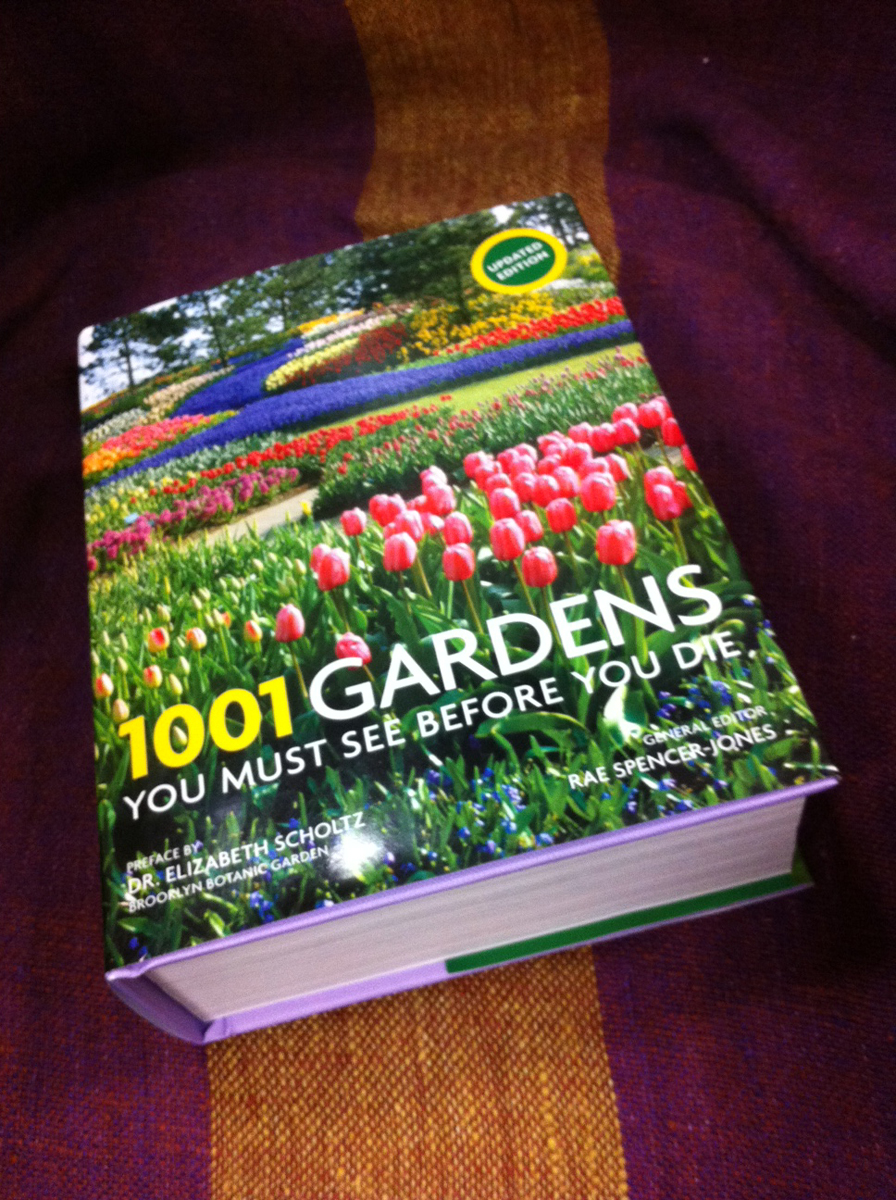 I'm sure you've noticed by now that that last photo didn't come from Dennis and Jeanne's garden in ND. Nope, it's a book YOU COULD WIN, if you send in photos of your garden this weekend. I'm headed out of town, traveling up the coast back to the Coastal Maine Botanical Gardens. While I'm gone, gather all those garden photos you took this summer, or go out and capture fall in your garden, and send them to me in an email, along with your garden's story. I'll choose randomly from everyone who sends in pics by Monday morning to win a copy of 1001 Gardens You Must See Before You Die, and announce the winner early next week. This book is BIG. And it's fun to flip through it and dream about all of the places you could go…. Now get out your camera and go outside! Thanks…. –Michelle

_______________________________________________
Want us to feature YOUR garden in the Garden Photo of the Day? CLICK HERE!
Want to see every post ever published? CLICK HERE!
Want to search the GPOD by STATE? CLICK HERE!

**Check out the GPOD Pinterest page, where you can browse all the post in categories…fun! CLICK HERE!**