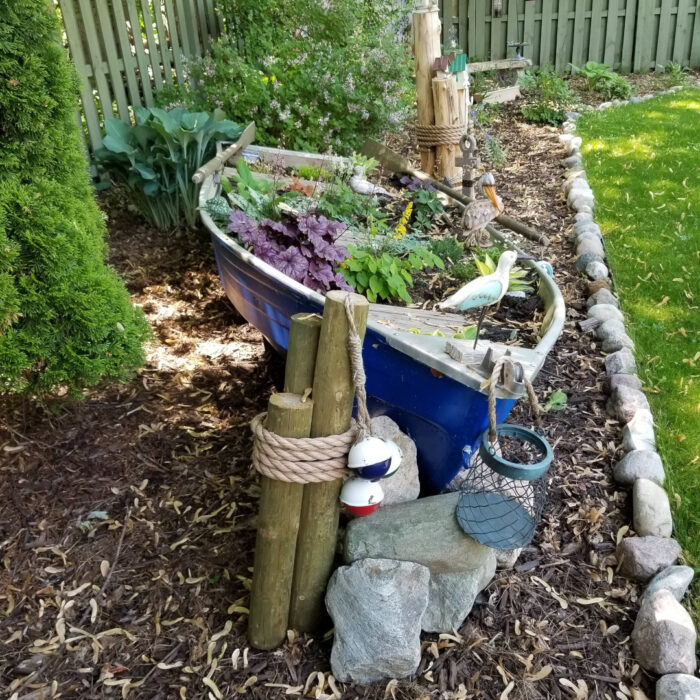 Hello! This is Deb Jedynak, a Master Gardener living in Zone 6b, Holland, Michigan. Although autumn has crept in to allow summer to fade away, I'm still planting in the garden. The soil stays warm for a while longer, and it's the best time to plant bulbs, perennials, shrubs, and trees. I can already visualize my constantly evolving garden next spring. The foliage and flowers were abundant in 2023, and journaling my successes makes it easier to plan for next season. The winter months are weeks away, and it's the best time to consider planting opportunities and researching which perennials and shrubs thrive best in my zone. Since I live just steps from Lake Michigan, I'm figuring out ways to create a microclimate where I can push the growing zone for abelia, beautyberry, and azalea, three shrubs I've just added this year. My whimsical garden featured vegetables in raised beds, a hopscotch topiary garden, a 12-foot rowboat filled with perennials, seating areas, a firepit, a plant ladder, arbors, various containers, and decor that I've thrifted. There's always something to look at as you stroll the paths that wind around the flower beds. The transitions are intentional, and I don't get too attached to my plants as I move them around or eliminate the nonperformers altogether. The idea is to have fun in the garden, and these photos show you my most memorable moments!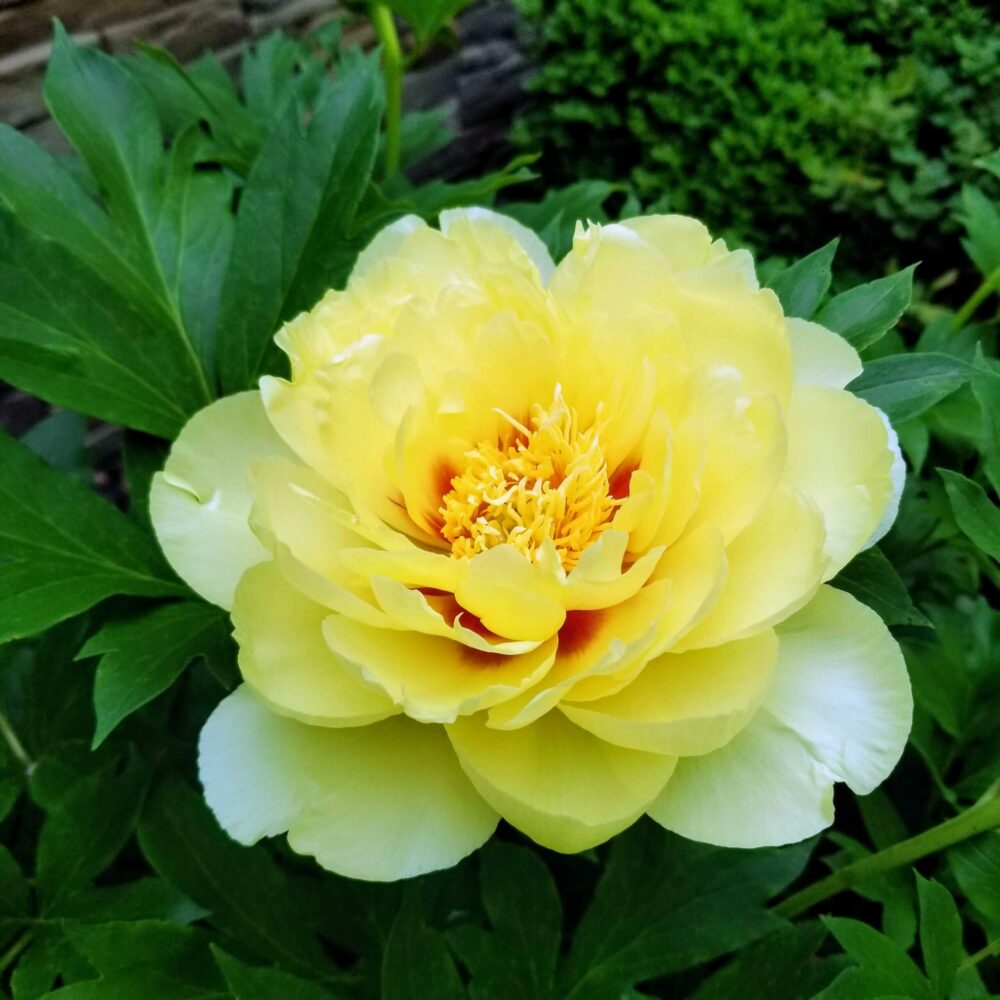 A gorgeous peony (looks like Paeonia 'Bartzella', Zones 3–8)
Part of Deb's creative garden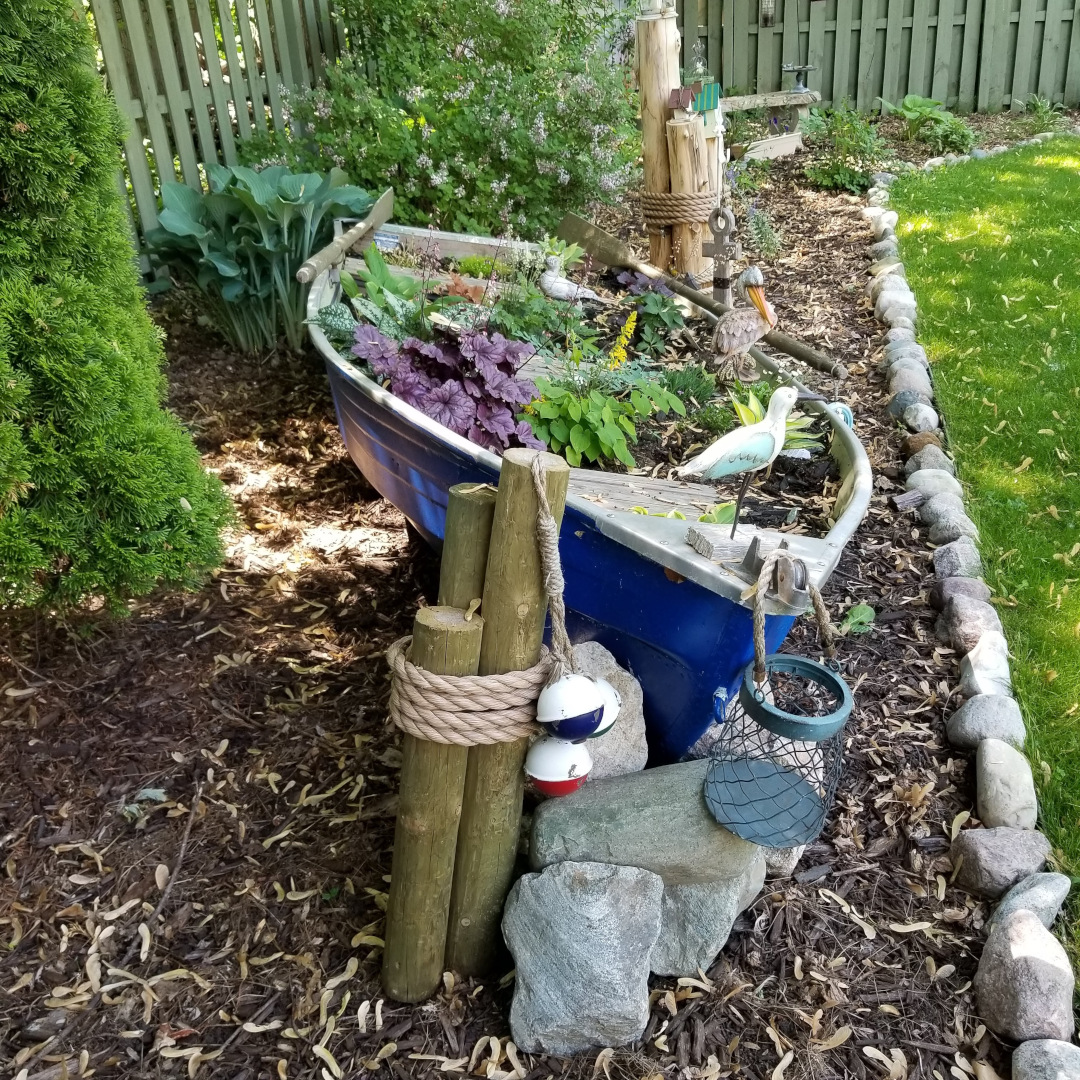 A 12-foot rowboat filled with plants makes quite a statement in the garden.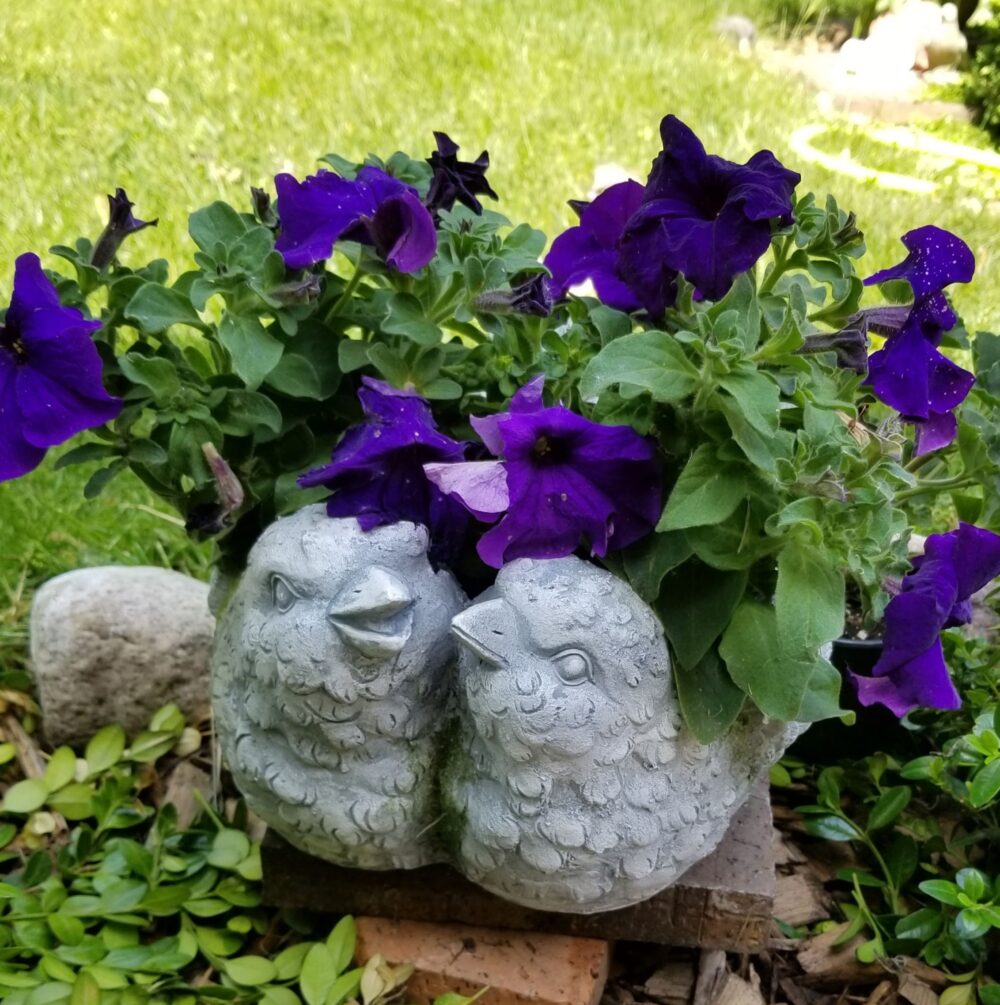 Purple petunias (Petunia hybrid, annual) in a cute little planter
A vase overflowing with peonies makes for a magical little scene.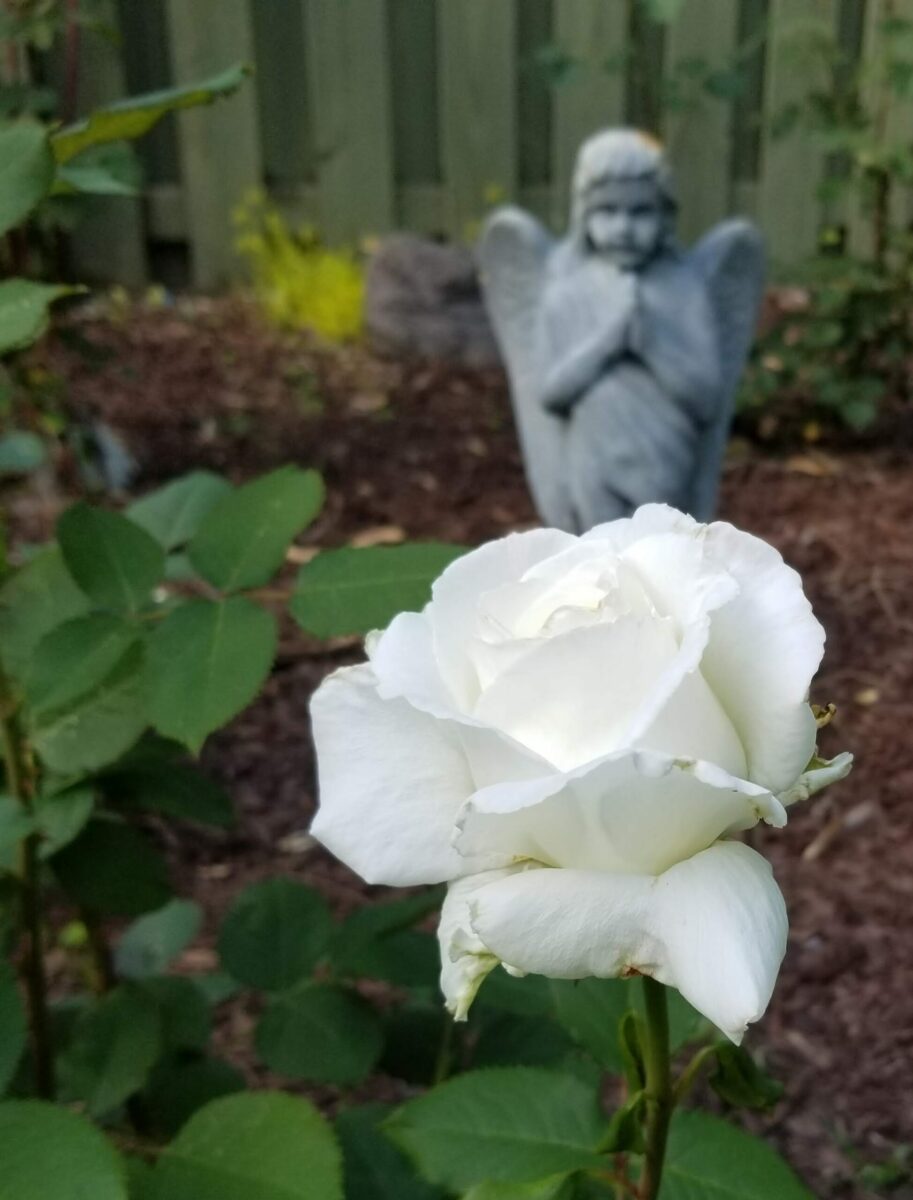 Could this rose be any more perfect?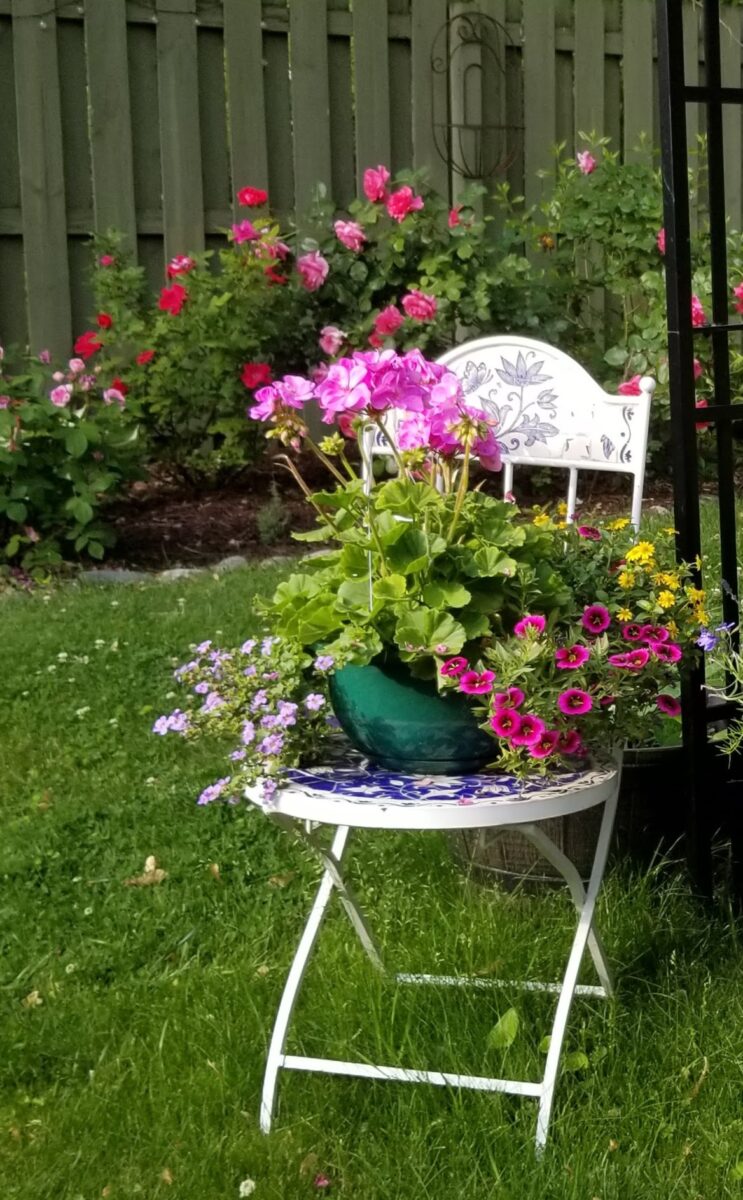 A garden chair becomes a plant stand for a pot full of annual flowers.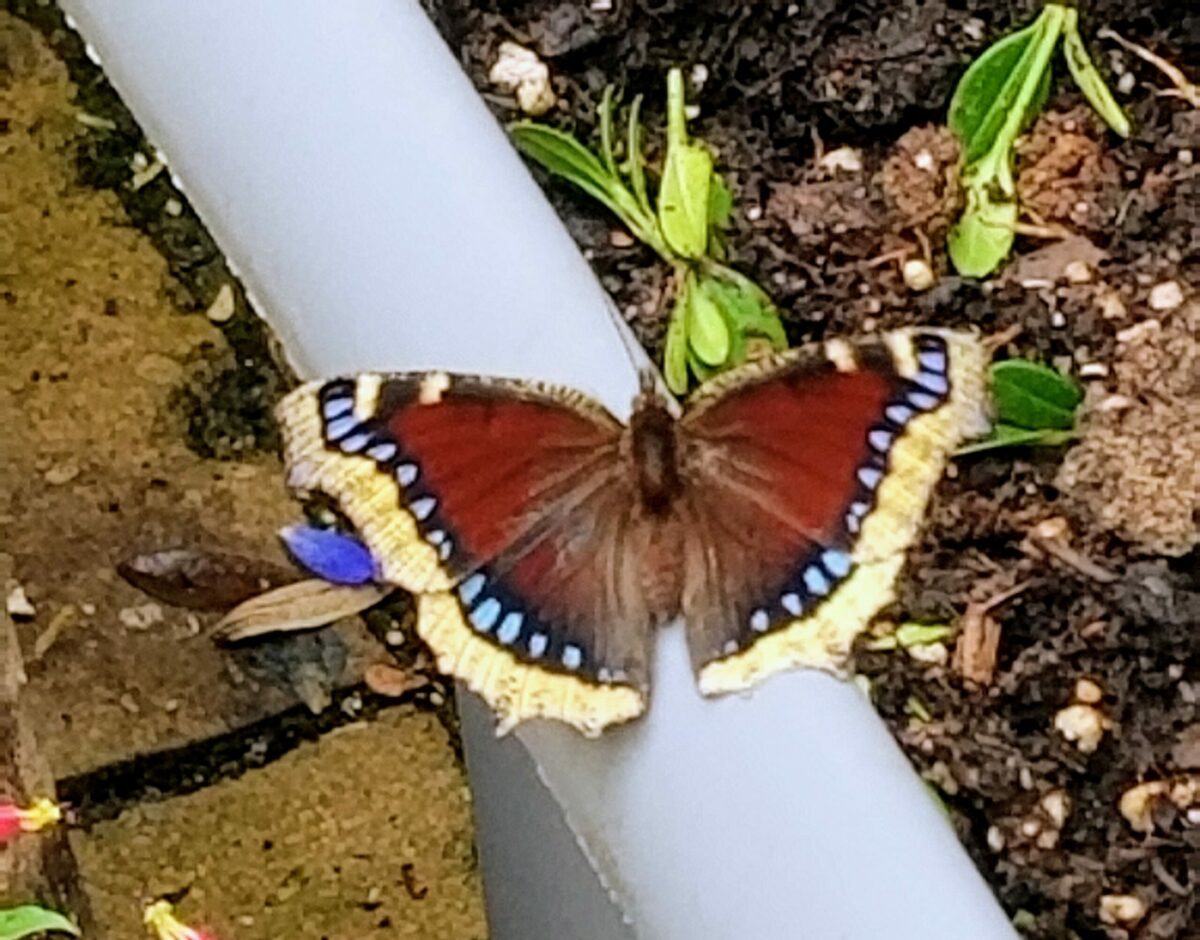 A beautiful mourning cloak butterfly takes a rest. The caterpillars of the mourning cloak feed on willows, poplars, elms, and other tree leaves.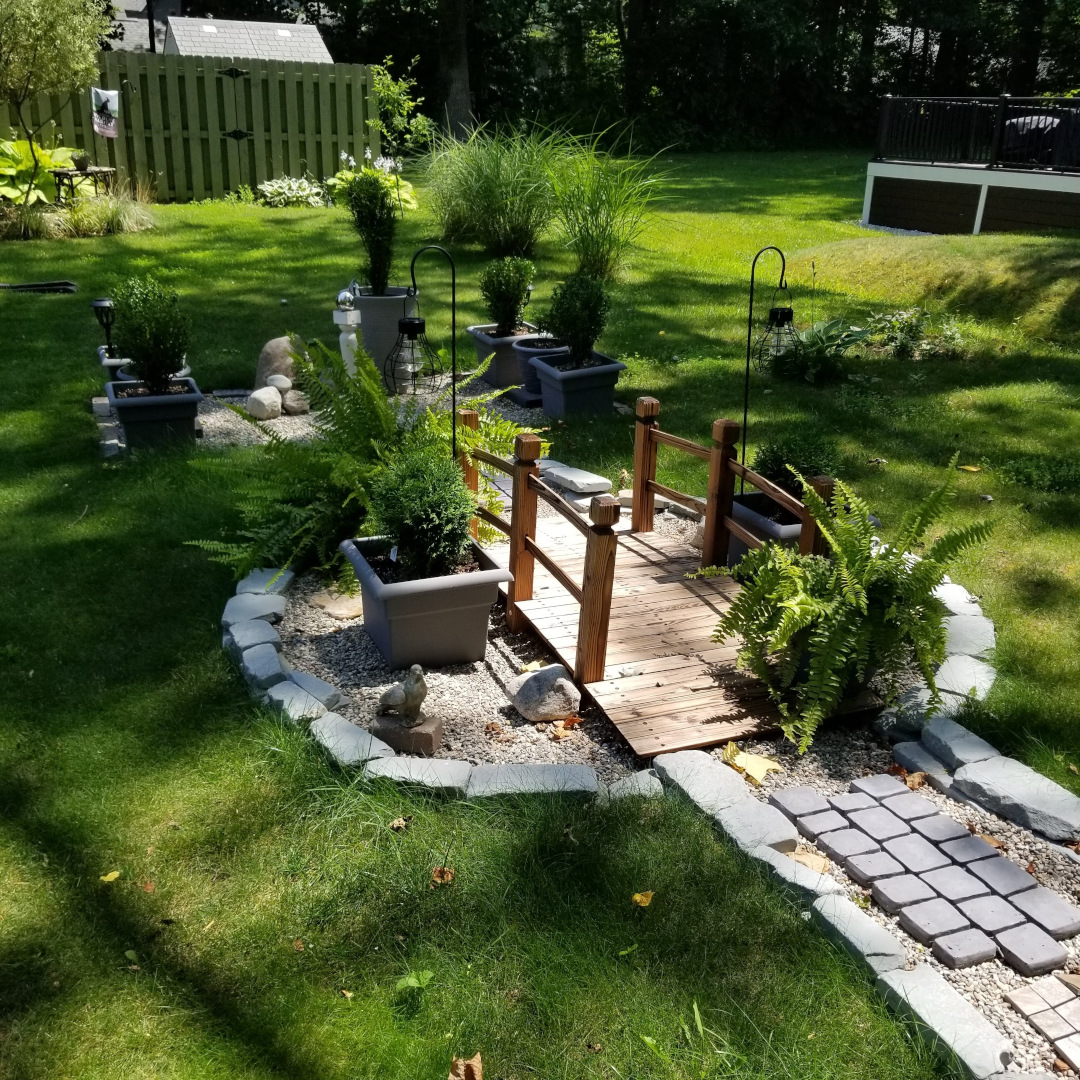 A little garden bridge over a pool of gravel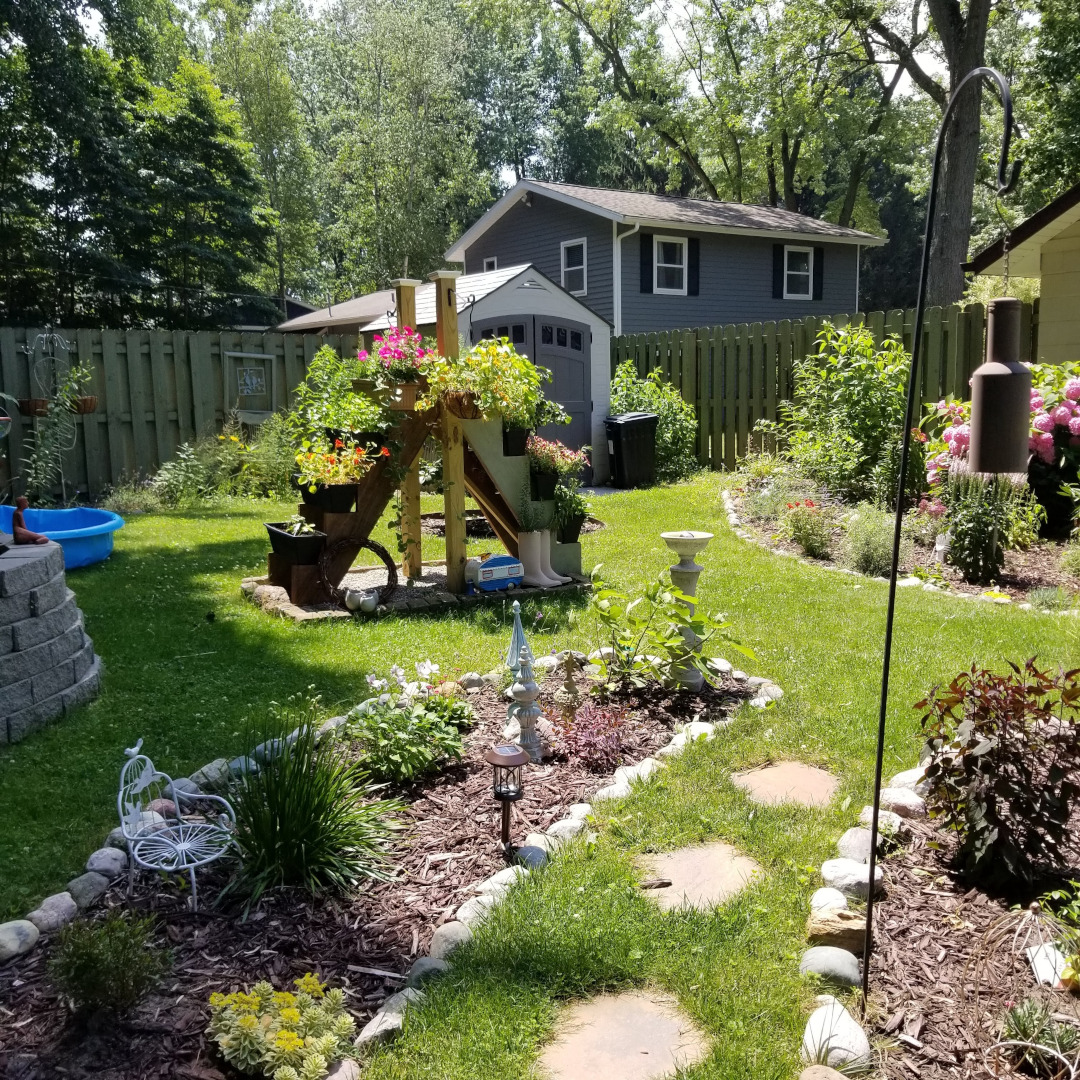 A "plant ladder" makes a creative way to display containers of plants so that each one is visible and not blocked by those in front.
Deb sent in so many great photos that we're going to revisit her garden tomorrow!
Have a garden you'd like to share?
Have photos to share? We'd love to see your garden, a particular collection of plants you love, or a wonderful garden you had the chance to visit!
To submit, send 5-10 photos to [email protected] along with some information about the plants in the pictures and where you took the photos. We'd love to hear where you are located, how long you've been gardening, successes you are proud of, failures you learned from, hopes for the future, favorite plants, or funny stories from your garden.
Have a mobile phone? Tag your photos on Facebook, Instagram or Twitter with #FineGardening!
Do you receive the GPOD by email yet? Sign up here.