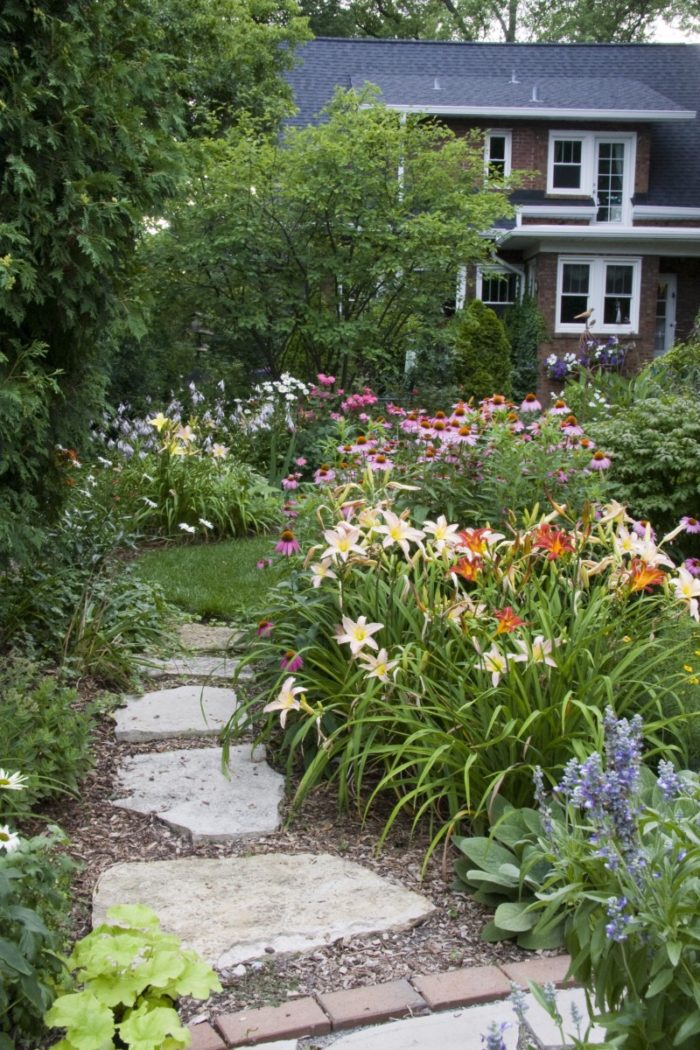 Today's photos are from Connie Holroyd in Western Springs, Illinois. She says, "When my husband and I moved into our little English style house in 2001, we faced a back yard rectangle of grass infested with creeping Charlie, and a weed-filled bed along a fence. Our back garden is only about 80 feet long and 50 feet wide, but we've still managed to plant 18 trees over the past 13 years as well as many dwarf lilacs, viburnums, Knockout roses, and evergreen shrubs.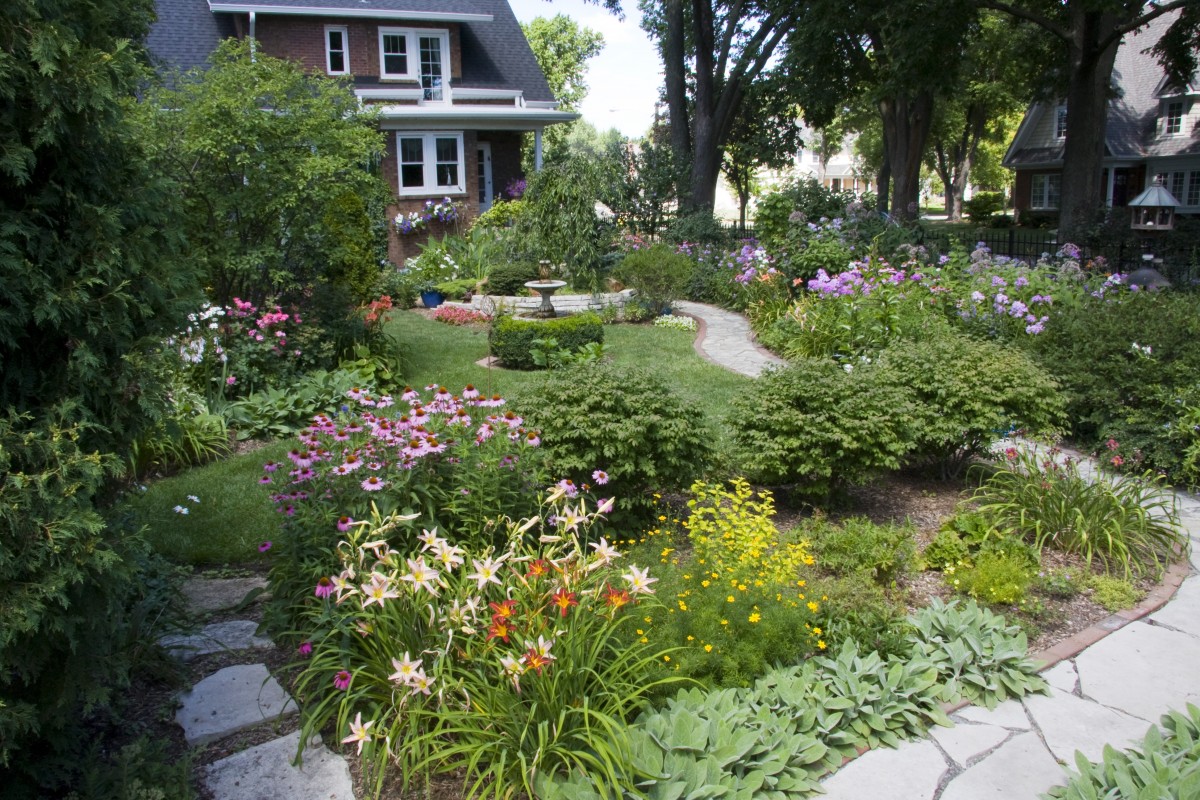 "Mark is British and we wanted to create an English-style flower-filled garden. We started by removing large sections of grass, having a small brick patio installed, and a flagstone path leading from our house to the garage. We put a fountain surrounded by boxwood in the center to add a little formality and attract birds, along with several bird feeders. With the exception of hardscaping and planting trees, we do all the work ourselves.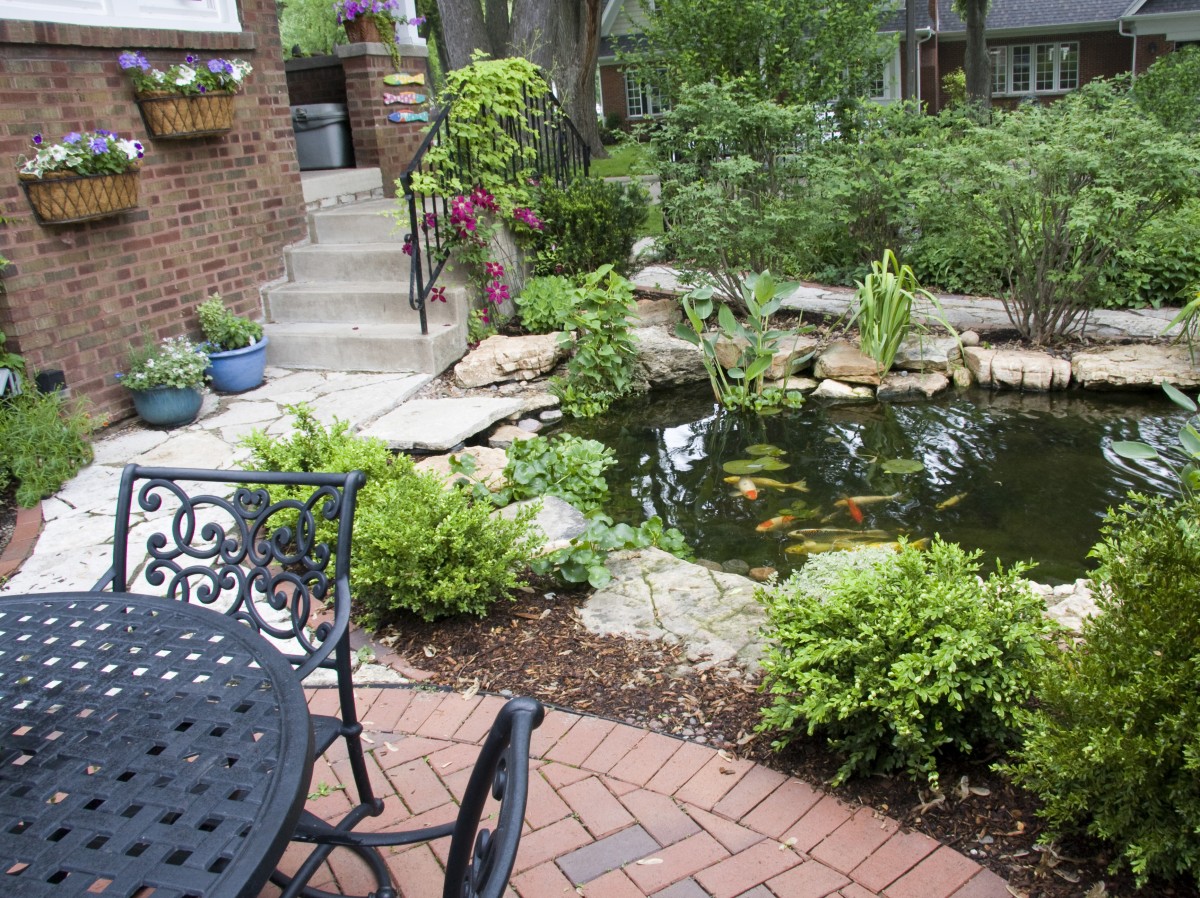 "We've planted hundreds of perennials, including purple coneflowers, Joe Pye weed, old-fashioned phlox in several colors, shasta daisies, coreopsis, geraniums, lamb's ears, and my absolute favorite plant-daylilies. In spring we enjoy bearded irises, clematis, ranunculus, and forget-me-nots. Our large perennial bed along a 60-foot fence is 18 feet at its widest point, and we allow everything to reseed which means the bed is beautifully full of color from May through October (and also prevents weeds from getting foothold!). We admit to being enthusiastic gardeners, and can't imagine that we'll ever stop tending our little garden oasis."
Gorgeous, Connie! We need LOTS AND LOTS more photos.
–—–Winter is the perfect time to take a photographic stroll through the photos you took in your garden this year……and then send some in to me at [email protected]!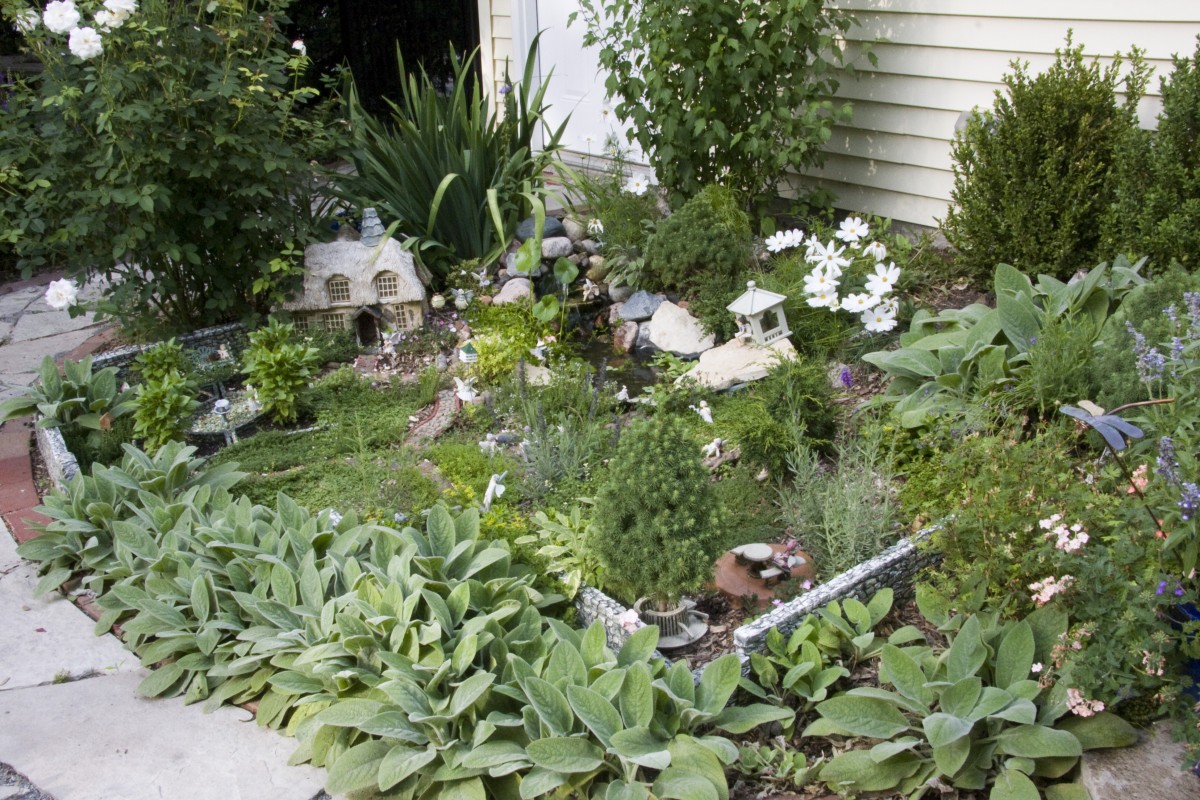 Want us to feature YOUR garden in the Garden Photo of the Day? CLICK HERE!
Want to see every post ever published? CLICK HERE!
Want to search the GPOD by STATE? CLICK HERE!
**Check out the GPOD Pinterest page, where you can browse all the post in categories…fun! CLICK HERE!**