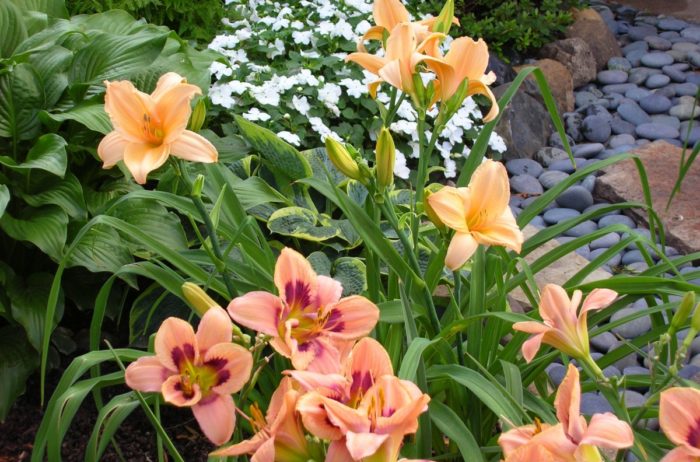 Today's photos are from Marsha Fogarty. She says, "I live in Normal, Illinois, in the central part of the state. I've been in this 1948 house since 1995, and gardening since 1985. I'm an architect by training, but I've also worked in a greenhouse/garden center for two seasons, and worked for a landscaper (doing mostly garden maintenance) for several years as a second job.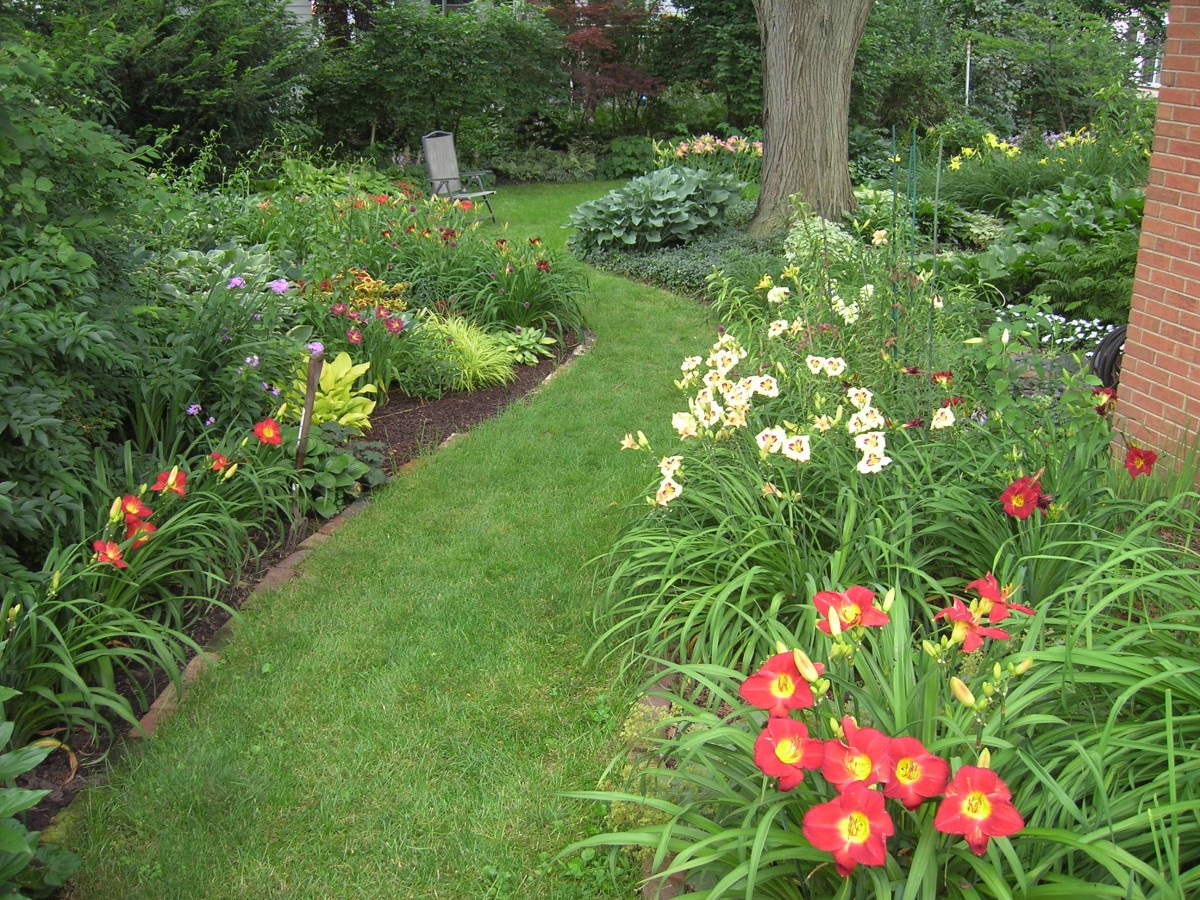 "I love flowering perennial plants, especially the lily form. I do most of the work in the garden myself, though my husband is the groundsman, mowing and edging and sometimes trimming shrubs, but we don't often agree on that last part. We hired a landscape contractor last year to add some ledgestone steps, which led to some other reworking.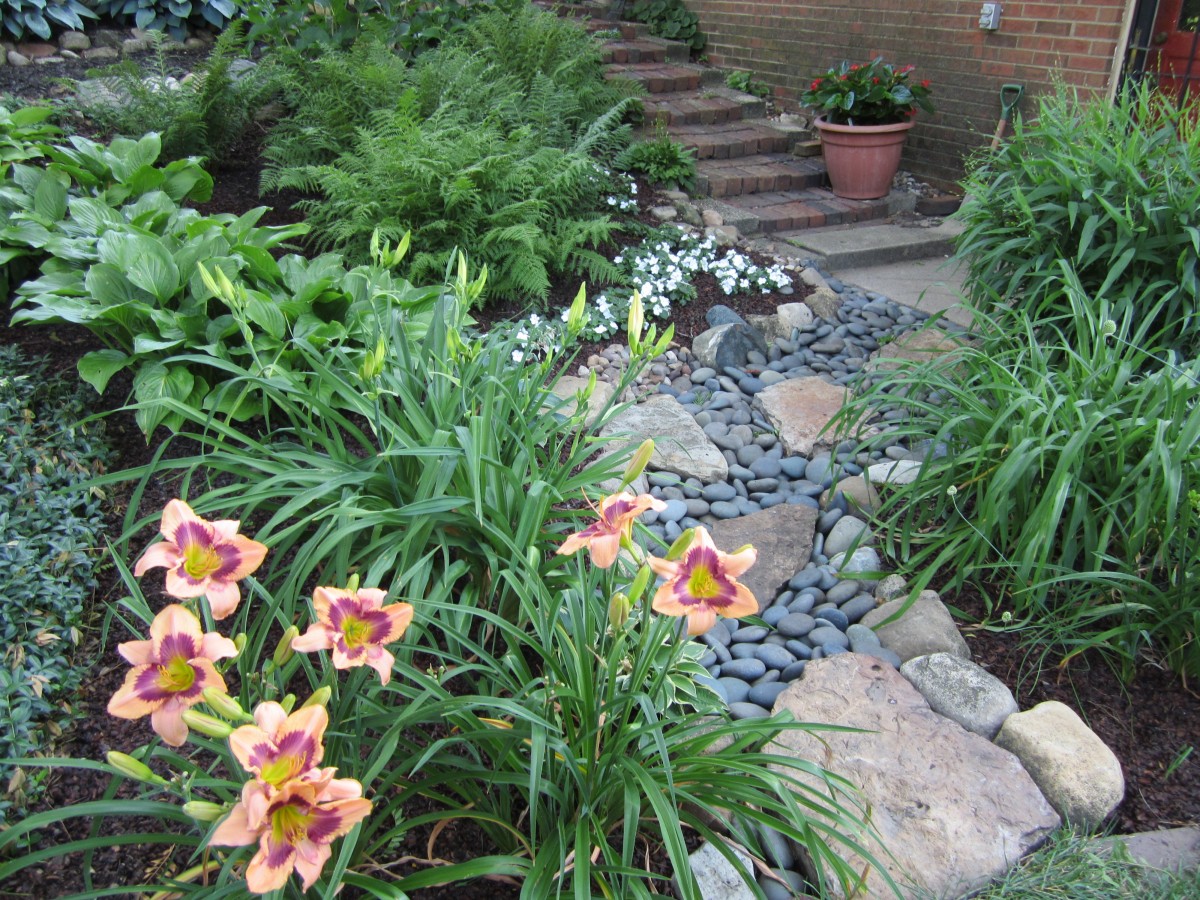 "These photos are now "before" pictures, as we lost the big locust tree in the middle of the yard in November. I'm still waiting for the stump to be ground out, hoping that happens while the ground is still frozen. The tree was truly the center of the garden, governing the light and moisture conditions, and even the shape of the beds. So it's all up for grabs now.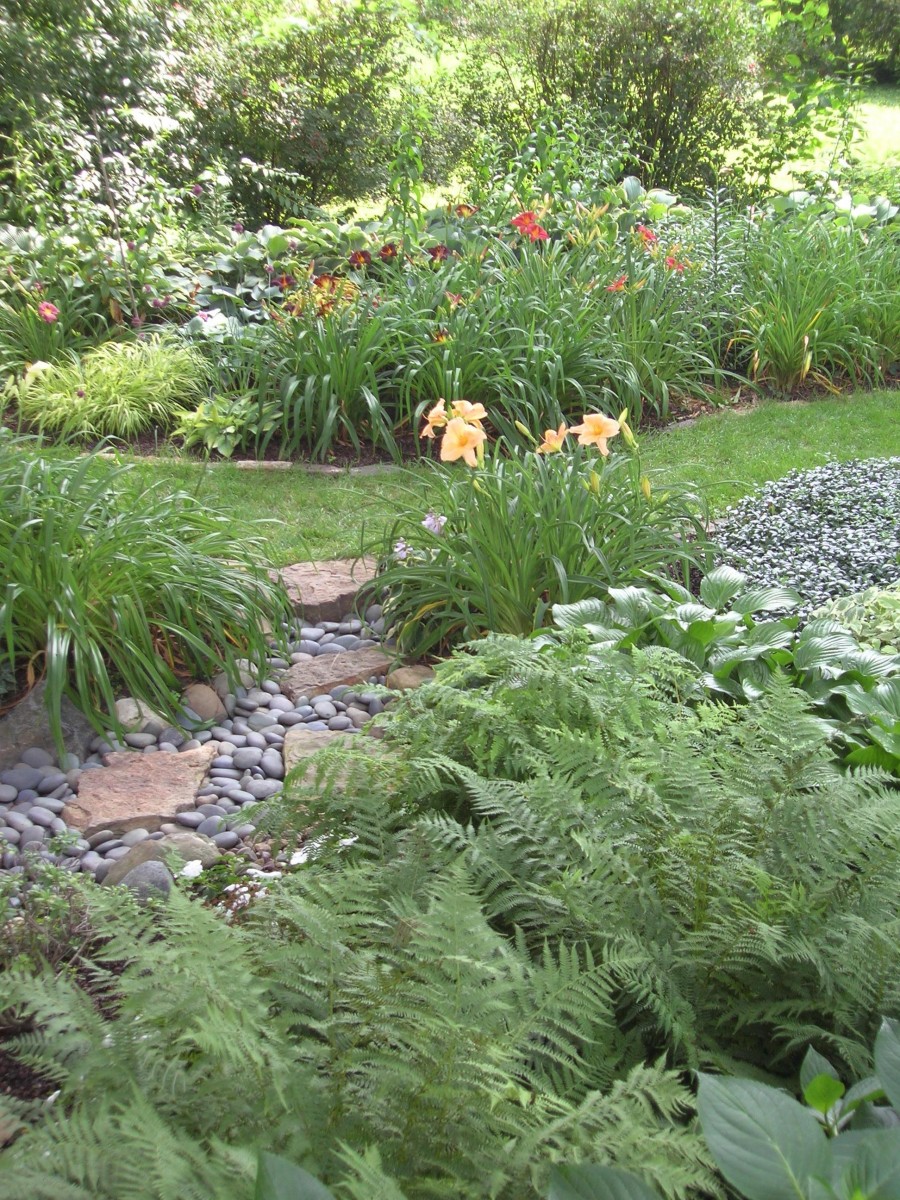 "I also removed a large yew that I thought was out of scale, and I'm regretting that. I've already rearranged some things, and we'll see what happens in the coming year when the garden is in full sun. The front of the house is in mostly sun, so I have a large supply of plants to use."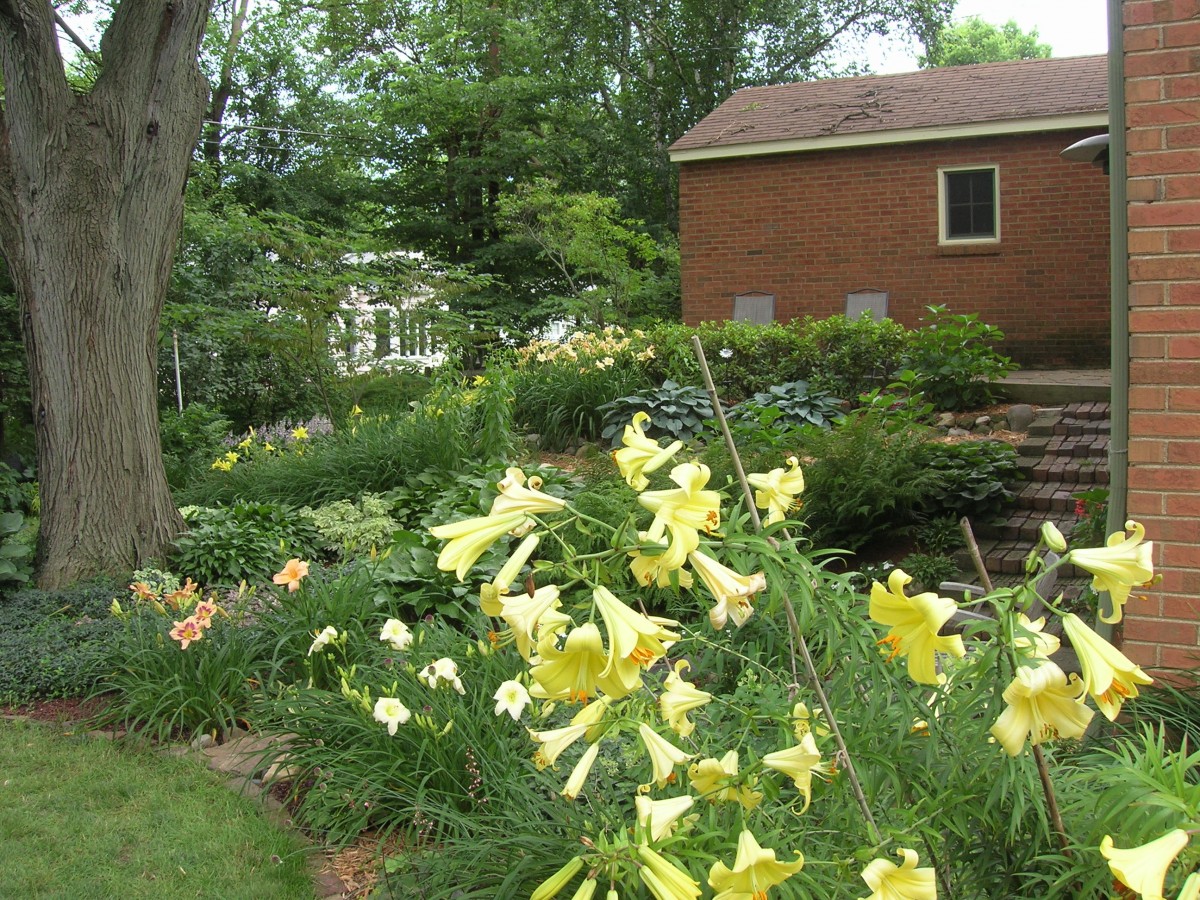 Beautiful combos, and what a lovely dry streambed! Wow, Marsha, that will be a huge adjustment without the locust, but just think of all the plants you can try now! I can't wait to see what you do. Be sure to give us updates. Thanks for sharing!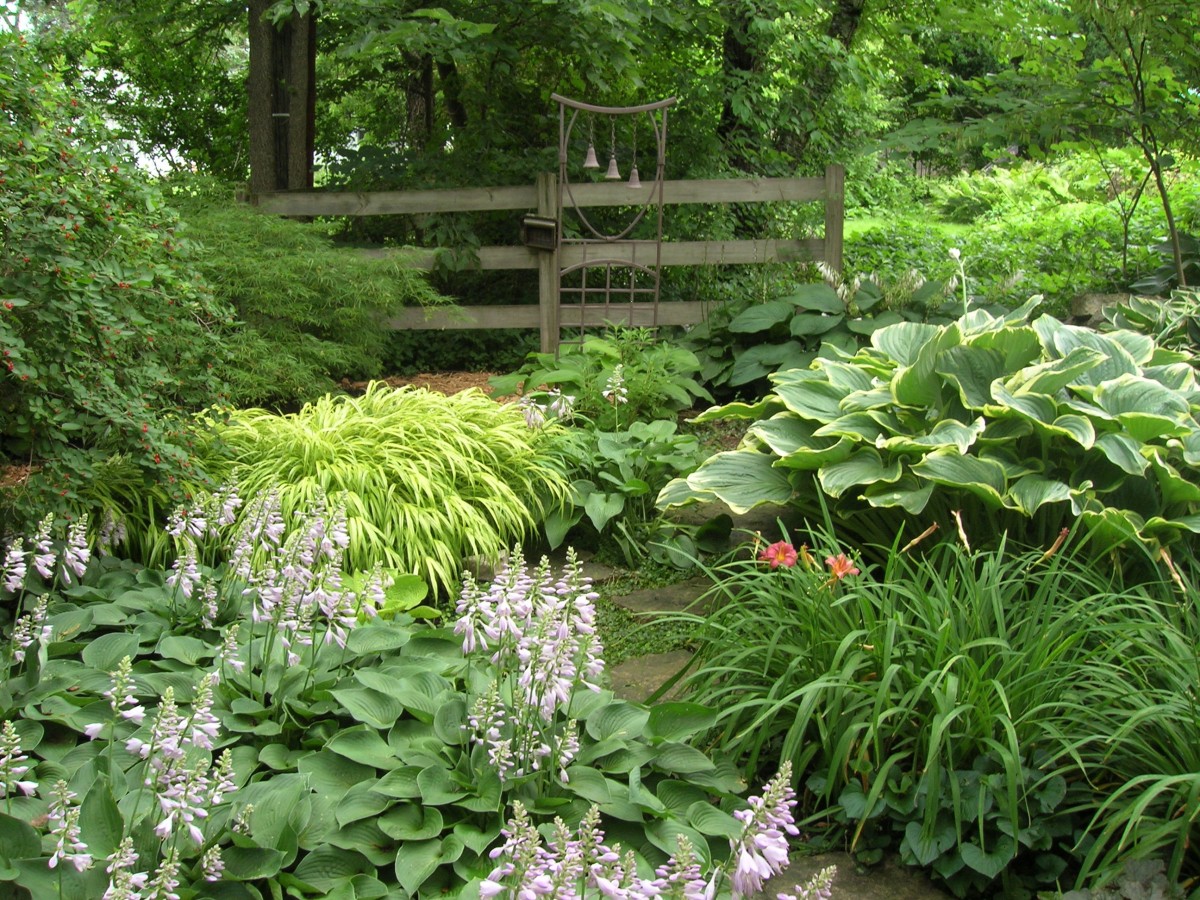 ——Winter is the perfect time to take a photographic stroll through the photos you took in your garden this year……and then send some in to me at [email protected]!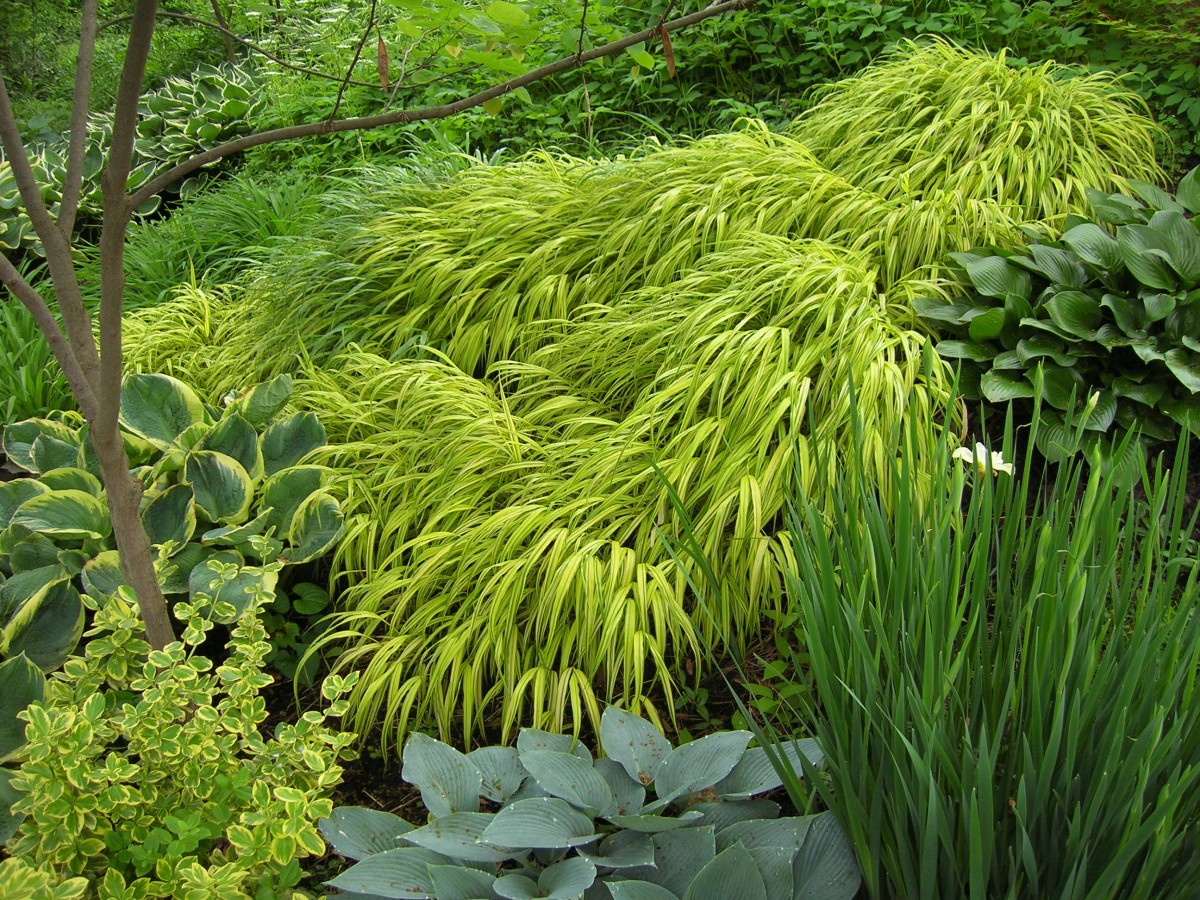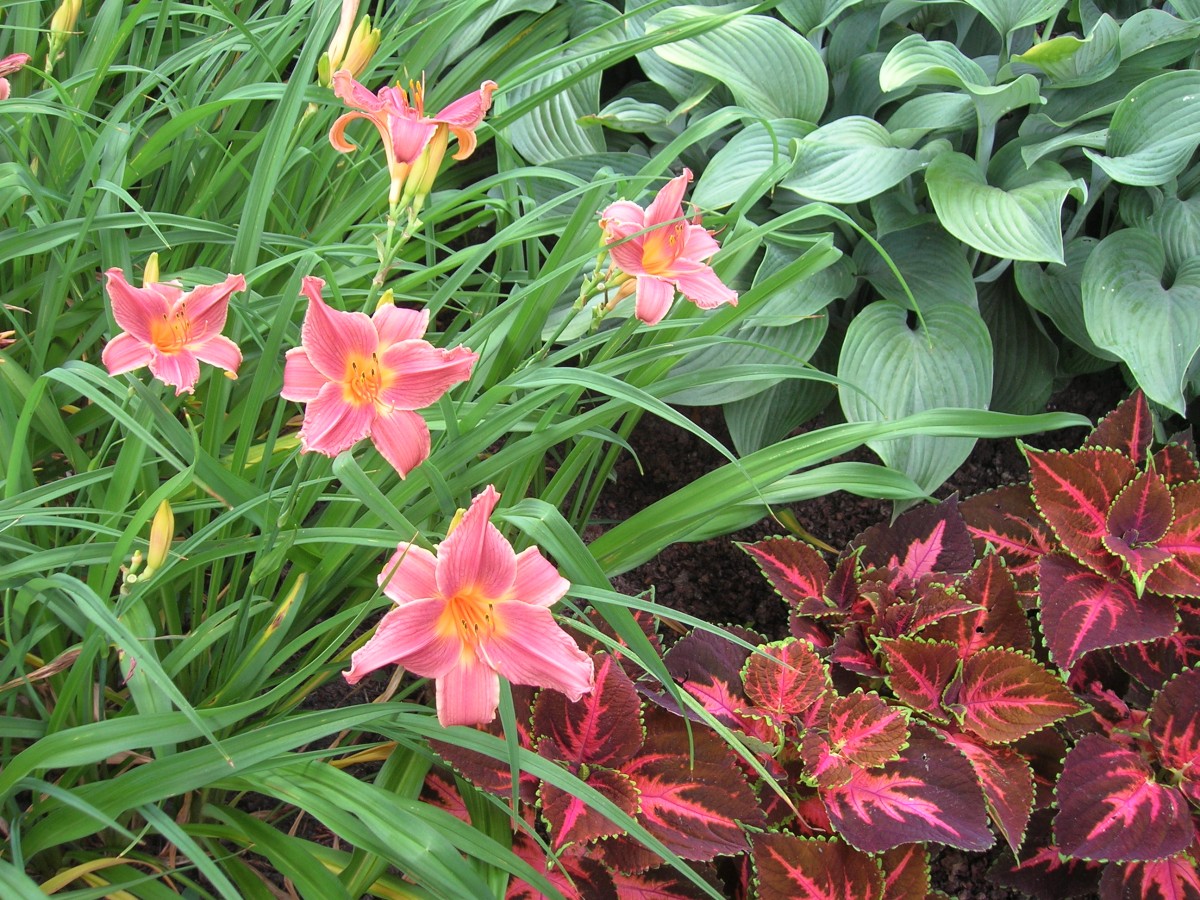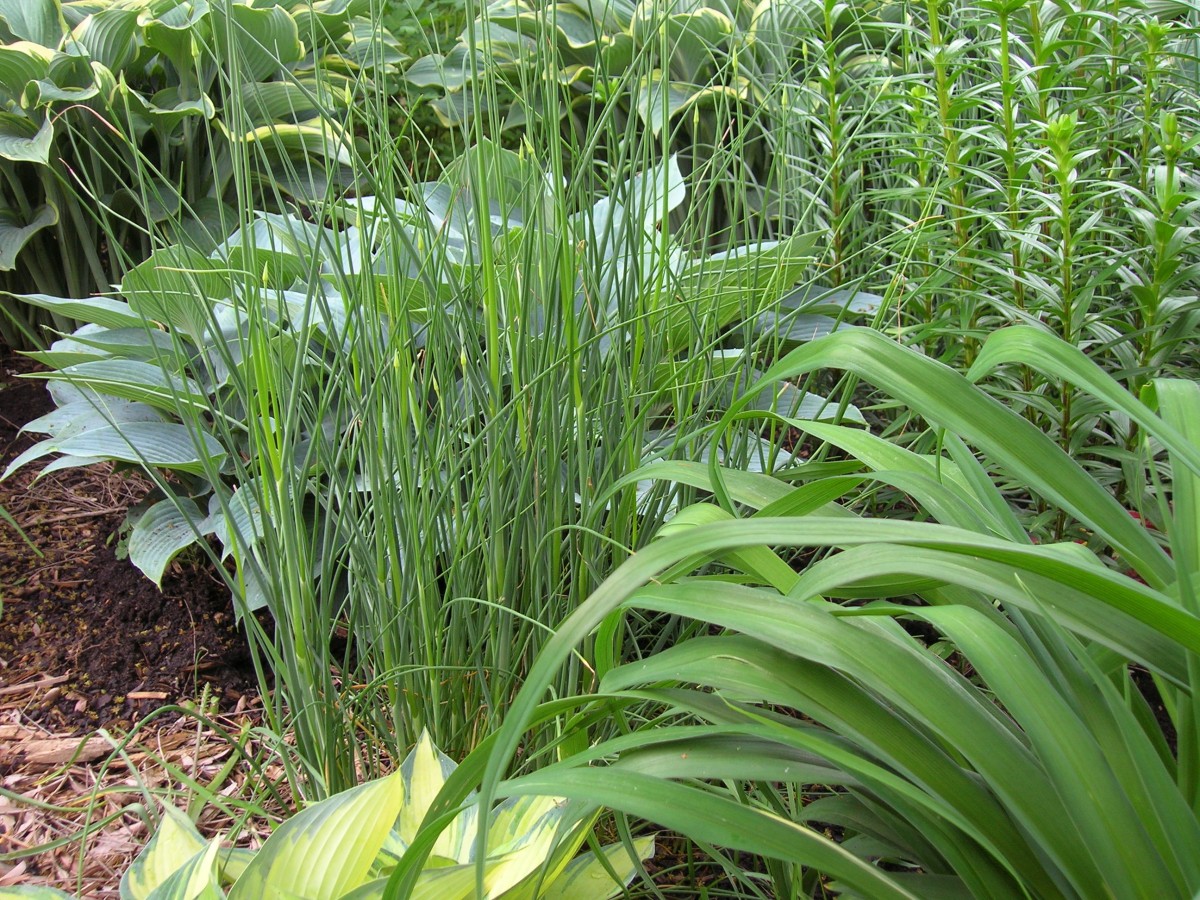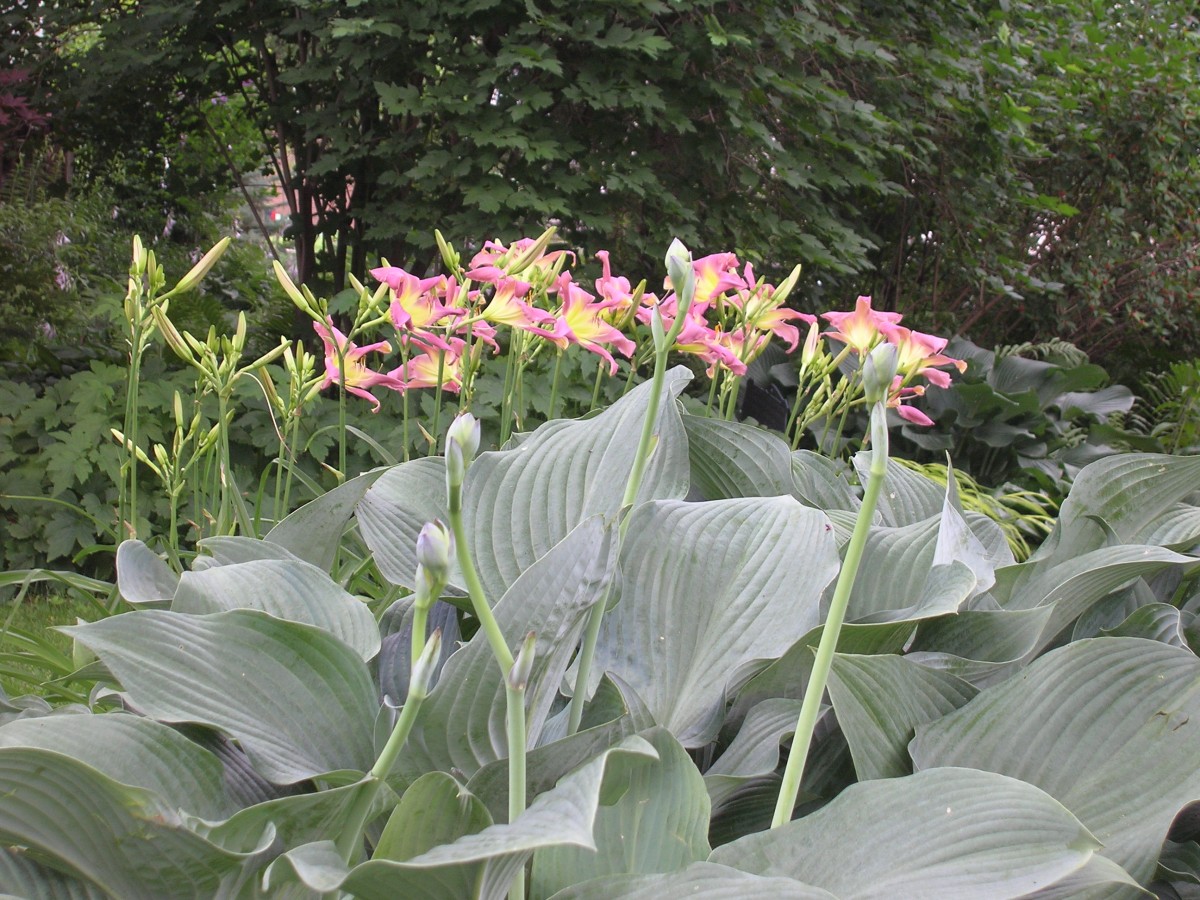 Want us to feature YOUR garden in the Garden Photo of the Day? CLICK HERE!
Want to see every post ever published? CLICK HERE!
Want to search the GPOD by STATE? CLICK HERE!
**Check out the GPOD Pinterest page, where you can browse all the post in categories…fun! CLICK HERE!**