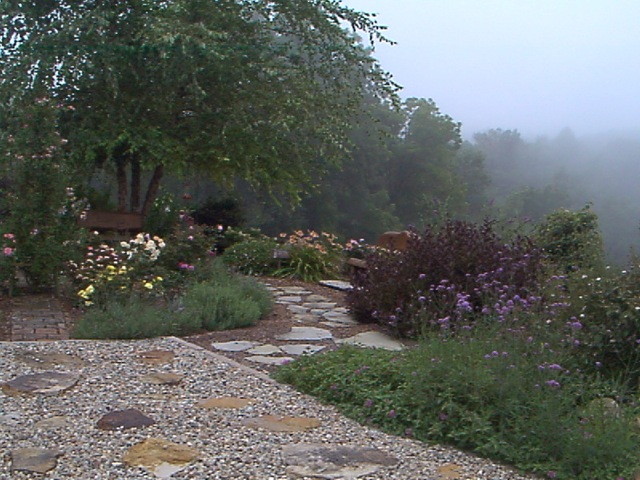 Today's photos are from Pam Merrill, who says, "I live in Sheldon's Grove, a rural community in central Illinois. We built our log home in 1991. We have landscaped 8 acres where the house is located and 3 acres across the road.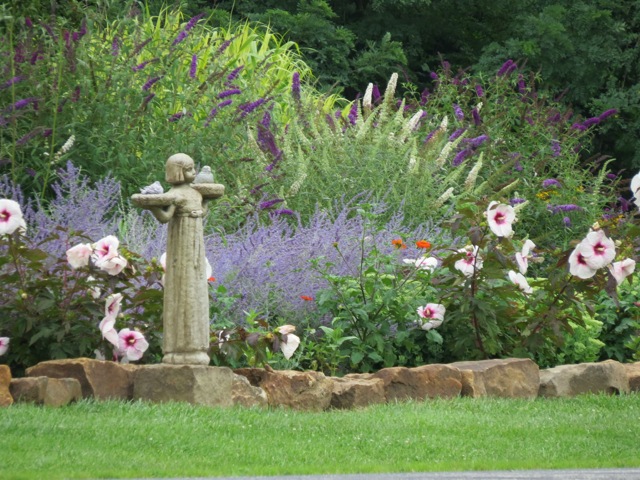 Landscaping as a novice has been quite a learning experience. Trial and error, but mostly error. In 2000 I thought there had to be a better way, so I became a Master Gardener. The title always sounded intimidating to me, and I don't view myself a master at anything because you never stop learning. Sharing knowledge and helping others is the most rewarding part of gardening.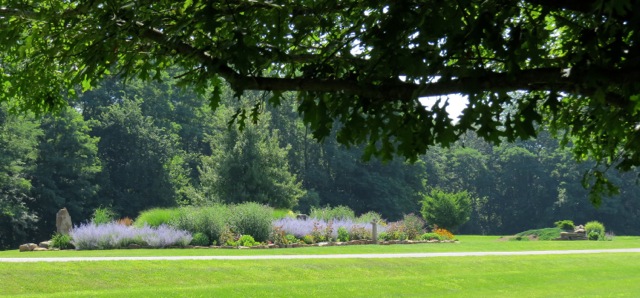 My husband has been so creative in the use of native sandstone rock, which we have acquired over the years. He installed the hardscape by himself–extremely time consuming but so rewarding for our choice of a landscape in the country.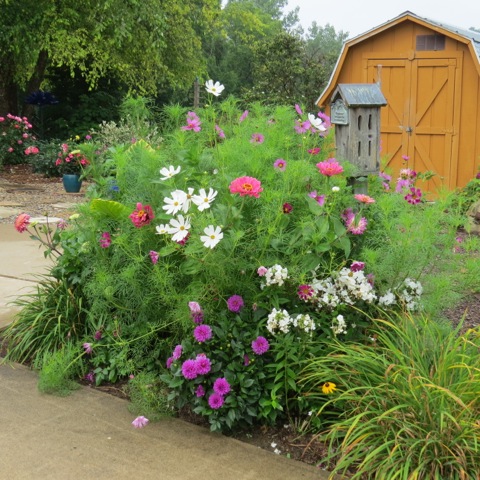 I have many gardens but the most popular is the Butterfly Garden, which is visible from the road that runs between our properties. It evolved from an abandoned motocross jump for my sons to practice their dirt bikes on. They grew up and left home, of course, and the view of the dirt mounds from my kitchen windows was begging for something pretty to look at.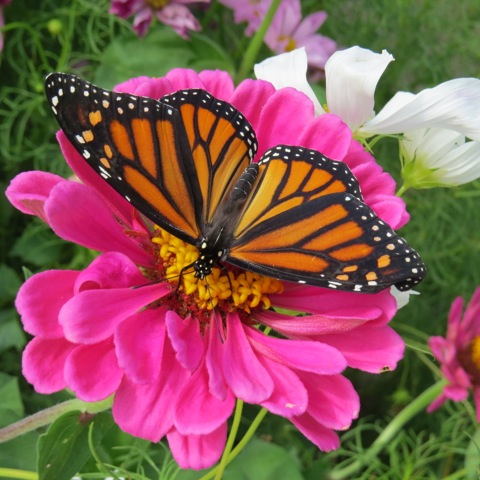 It took many years to mature, but the Butterfly Garden brings so much joy to us and is appreciated by many friends, neighbors, and strangers driving by, many of whom are directed by others to come and visit. It's very rewarding to receive so many sincere complements from people who appreciate our work here at home."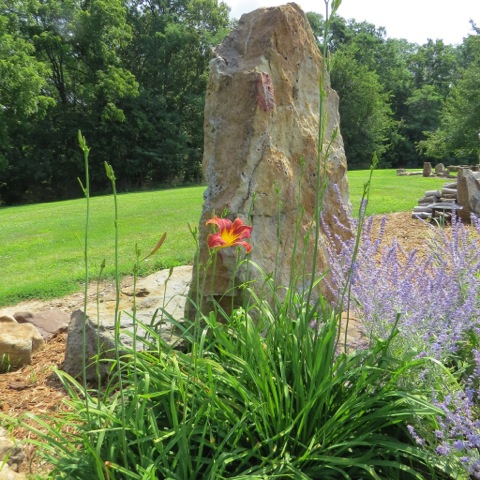 What a lush, flower-packed garden, Pam! The butterflies must LOVE your garden. So nice!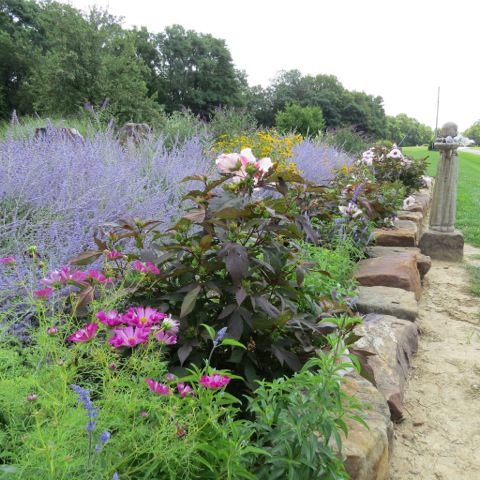 The season is winding down, everyone! Get outside with that camera. We need to see your garden! Yes I said NEED. Not WANT. NEED.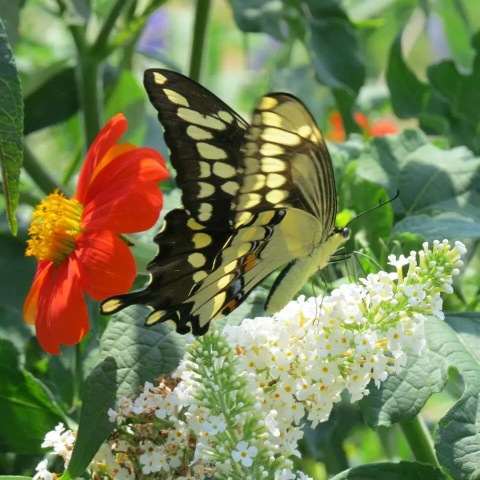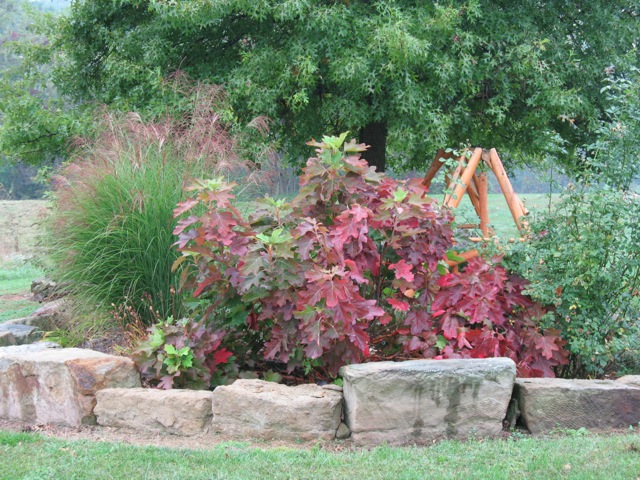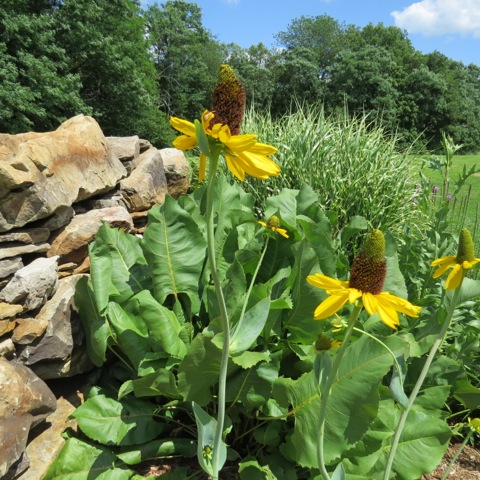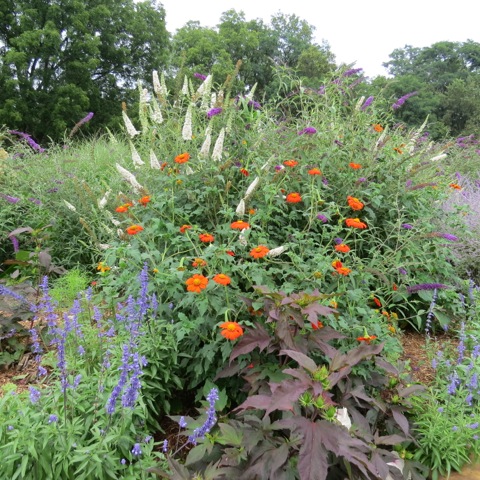 Want us to feature YOUR garden, or a garden you've recently visited, in the Garden Photo of the Day? CLICK HERE!
Want to see every post ever published? CLICK HERE!
Want to search the GPOD by STATE? CLICK HERE!
And last but not least, Check out the GPOD Pinterest page, where you can browse all the post in categories…fun! CLICK HERE!