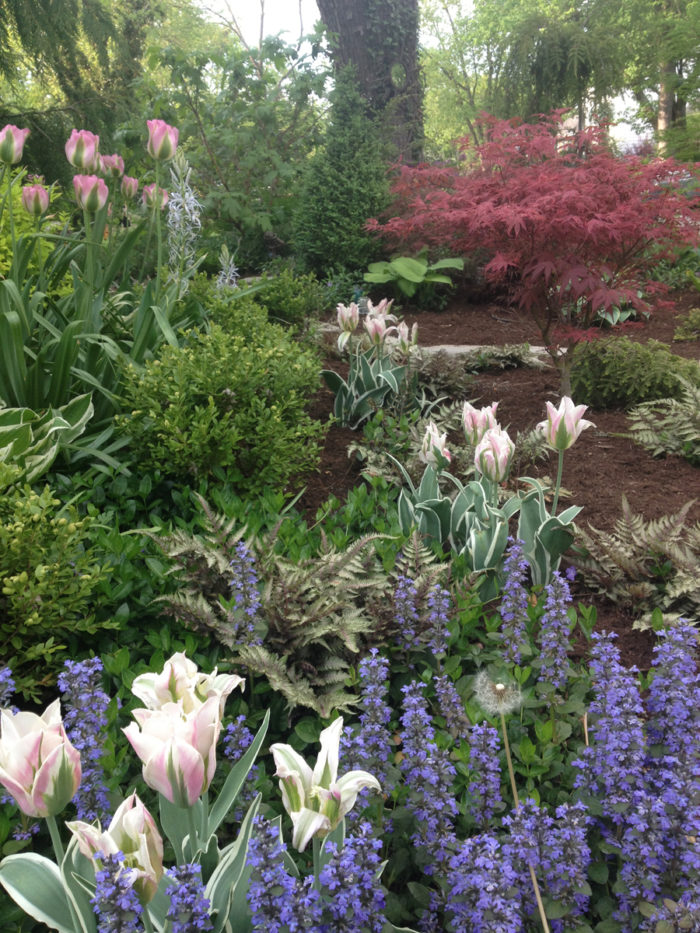 Today's photos are from Diane Jaeger in Chicago Heights, Illinois. She says, "Gardening is my passion and my business. However, the passion came first and I just kind of fell into the business! About 13 years ago I lost my job. I am a single Mom of 5 sons and at the time the younger two were still in grade school, so I really wanted to try to be more of a mom. Anyhow, to try to make a long story short, I answered an ad to weed someone's yard in the area. VERY minimal $$, but I thought, "OK, I can do this!" It was close to home, my own hours etc. Well, it kind of blossomed…referral after referral and I decided to try to make a go of it. One thing led to another and here I am! One of my sons works with me, as well as one of his friends. Both have just graduated college, so I may need to find new help next year, but for now it works! When I moved into my house, the only thing in the yard (front) was a large silver maple and a few yews. The maple has remained, although I would love to take it out. That would be too expensive though, but the yews have left and I have removed most of the grass to create what I have now. In the back there was nothing other than a swing set–not one tree, flower, or anything. Now it is completely filled. I wish I had an acre or more. I would love to continue to plant new things! It is somewhat of an addiction I think, but a good one!"
Yeeeeaaaah, not nearly enough photos, Diane. Send us a few hundred more, will ya? Beautiful!!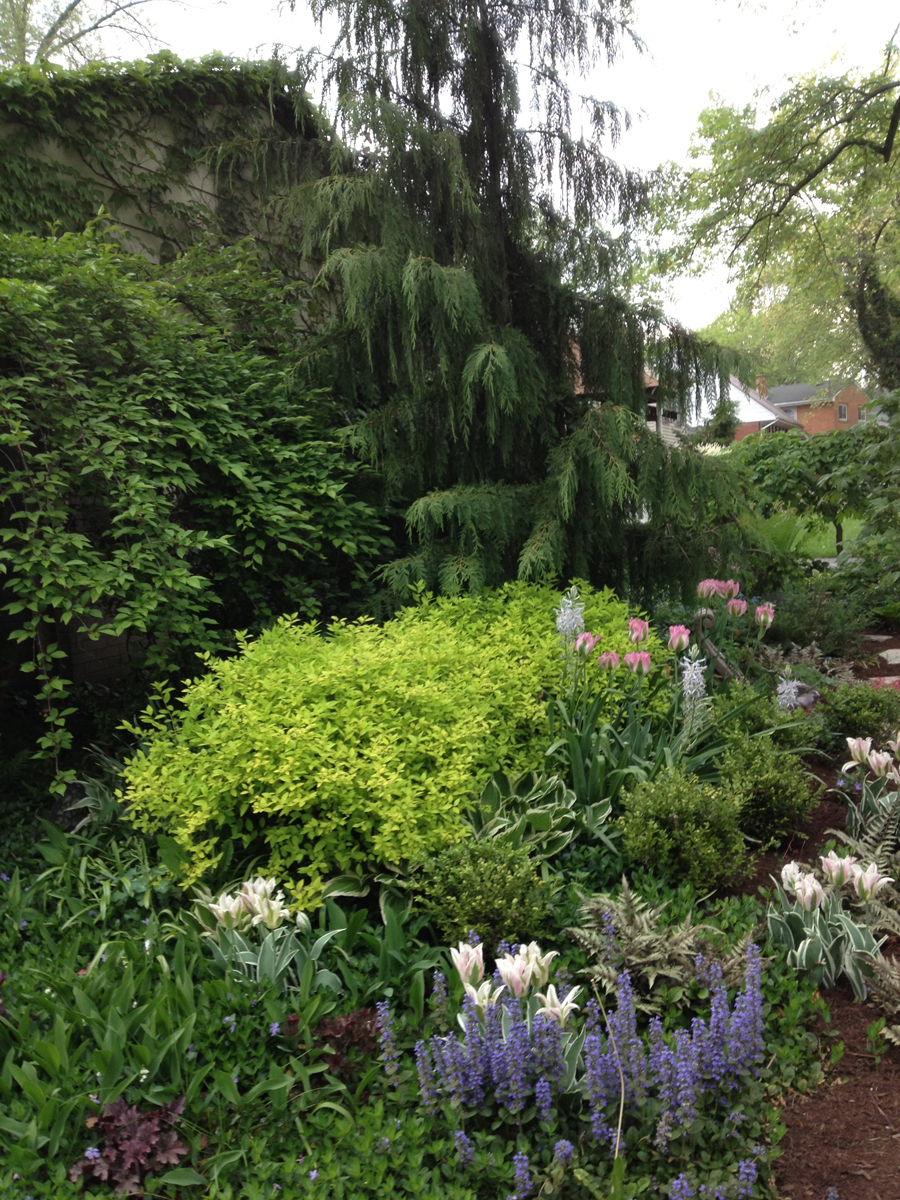 ***I'm getting so many great submissions, but I can always use more! Dig out your cameras, take a big long walk around your garden, and SEND ME PHOTOS! I love having more than I could possibly process to choose from. Thanks!!***
***One more thing…..have you always wondered what your fellow GPODers are like in person? Never thought you'd get a chance to meet them? Check this out…. While the GPOD isn't officially a taunton forum, it's close enough, and I wanted to extend the invite. Anybody at all interested? I'd be willing to search for some gardens to tour…
Want us to feature YOUR garden in the Garden Photo of the Day? CLICK HERE!
Want to see every post ever published? CLICK HERE!
Want to search the GPOD by STATE? CLICK HERE!
Check out the GPOD Pinterest page! CLICK HERE!