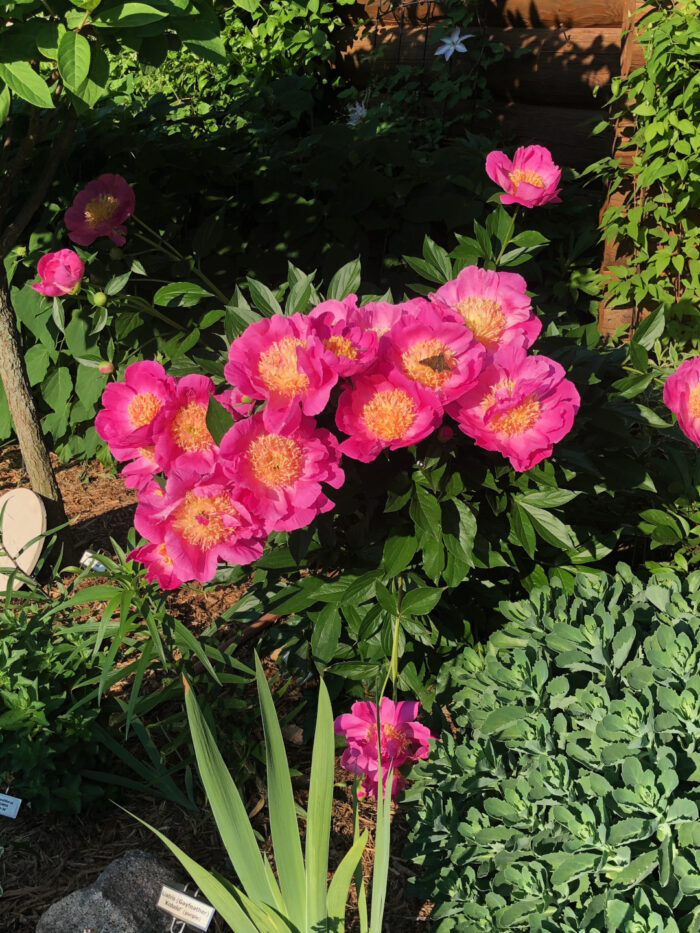 Today we're visiting Cindy Lindstedt's garden in Wisconsin.
I have been gardening for 25 years, am certified as a Southeastern Wisconsin Master Gardener (SEWMG) and am a member of the SumMerDel Garden Club (towns of Summit, Merton, and Delafield in southeastern Wisconsin).
My husband of 52 years and I live on 142 acres in Jefferson County, a rural area west of Milwaukee, where he drives to our family business, Advanced Plating Technologies.
I have approximately 20 separate "themed" gardens on the property, from the entranceway drive-through log archway to the rock wall garden to the bear garden, rock garden, hosta gardens, ice house garden, gardens surrounding the log home decks, and, yes, even a vegetable garden. This keeps me happily busy throughout the growing season.
Most of my plantings are labeled not only because I've donated plants to the annual Southeast Wisconsin Master Gardeners plant sale and needed to know the cultivar, but because, like children, I want to know their identity—names and habit.
My husband is the trees-for-tomorrow poster boy, having planted hundreds of trees on our property. Two of our favorites are the Princeton maples (Acer platanoides 'Princeton Gold', Zones 3–7), which almost glow in the spring, and the fringe tree (Chionanthus virginicus, Zones 3–9).
I LOVE, LOVE, LOVE peonies, the old-fashioned herbaceous kind you have to "hoop" lest their heavy blooms flop, tree peonies, and Itoh (intersectional) crosses.
My gardens are a dynamic, ever-changing, ever-being-refined work of art. They have come a L-O-N-G way from my early days of enthusiastically saying "yes" to whatever plant anyone wanted to give me and plopping it into my hodgepodge thickets. Many of my more aggressive plants have been relocated to what I call my prairie garden, where they can fight it out on their own.
We have hosted several garden tours through the years, some as fund-raisers for local causes, some just to allow others to savor the beauty of God's creation.
The kiss of the sun for pardon, the song of the birds for mirth;
One is nearer God's heart in a garden than anywhere else on earth.
I have a sign I picked up while traveling in Germany that reads, "Andere gehen zur THERAPIE. Ich gehe in mine GARTEN." (Others go to THERAPY. I go in my GARDEN.)
That says it all!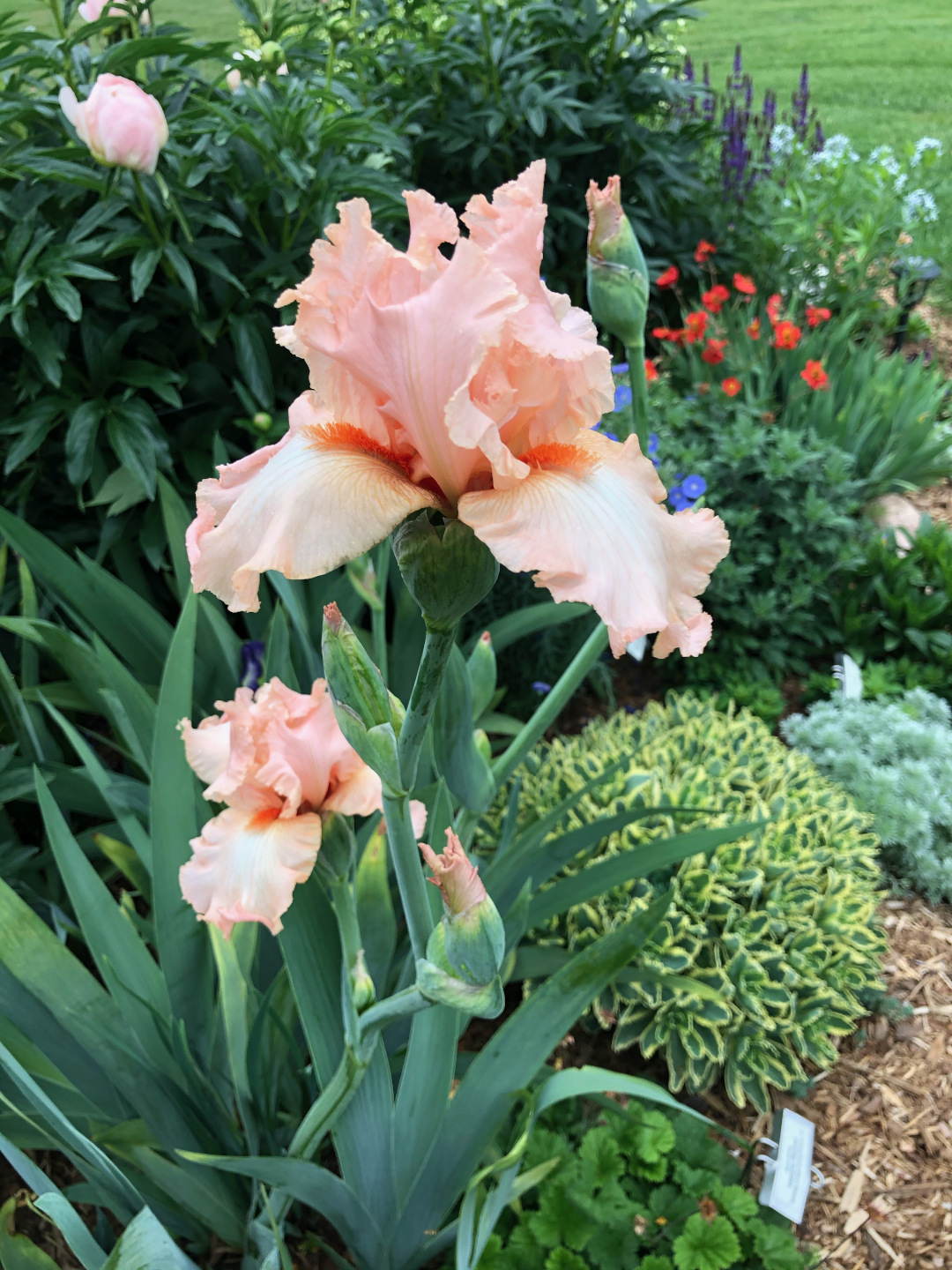 Iris 'Cherub's Smile' (Zones 3–9)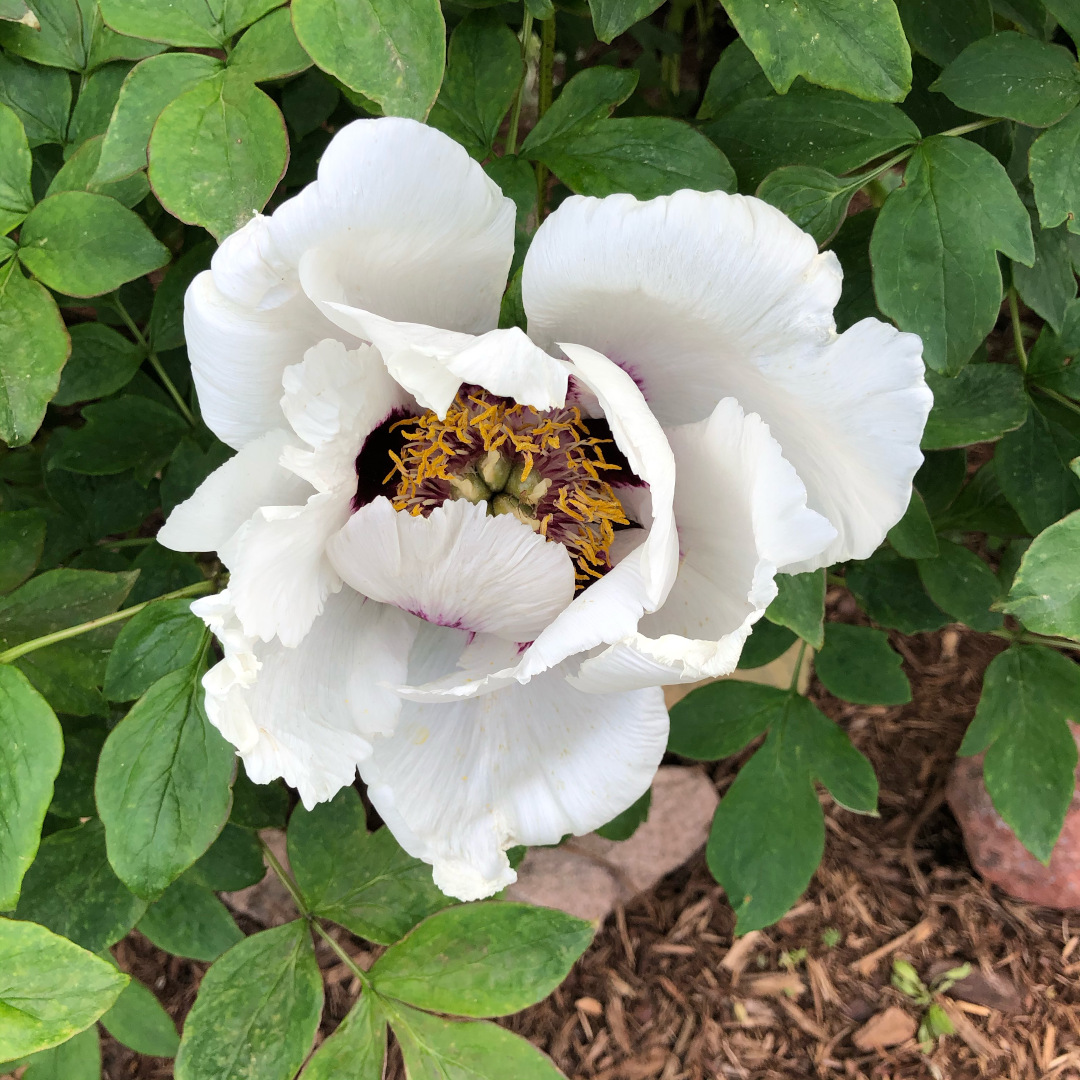 Joseph Rock peony (Paeonia rockii, Zones 4–8)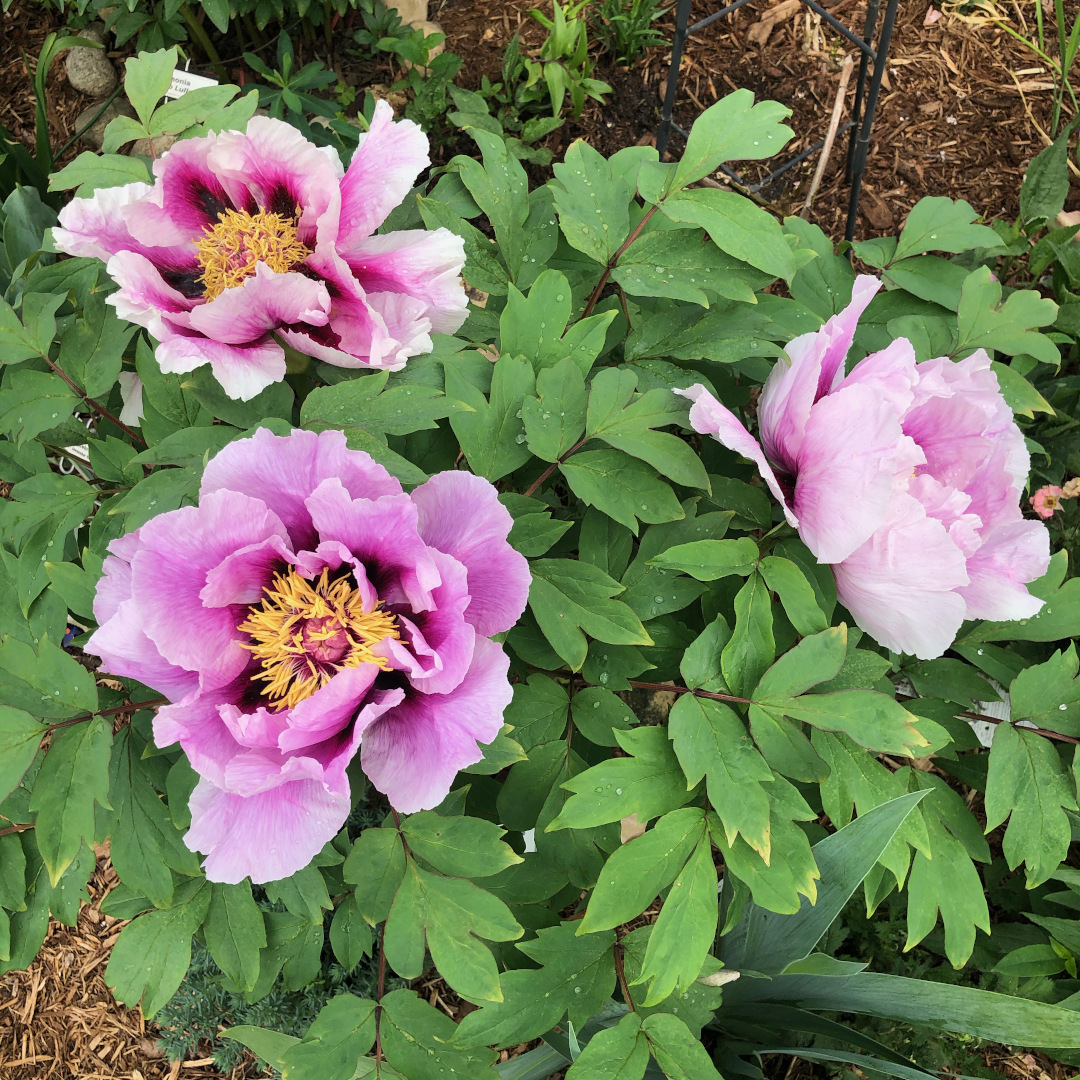 'Guardian of the Monastery' tree peony (Paeonia 'Guardian of the Monastery', Zones 4–8)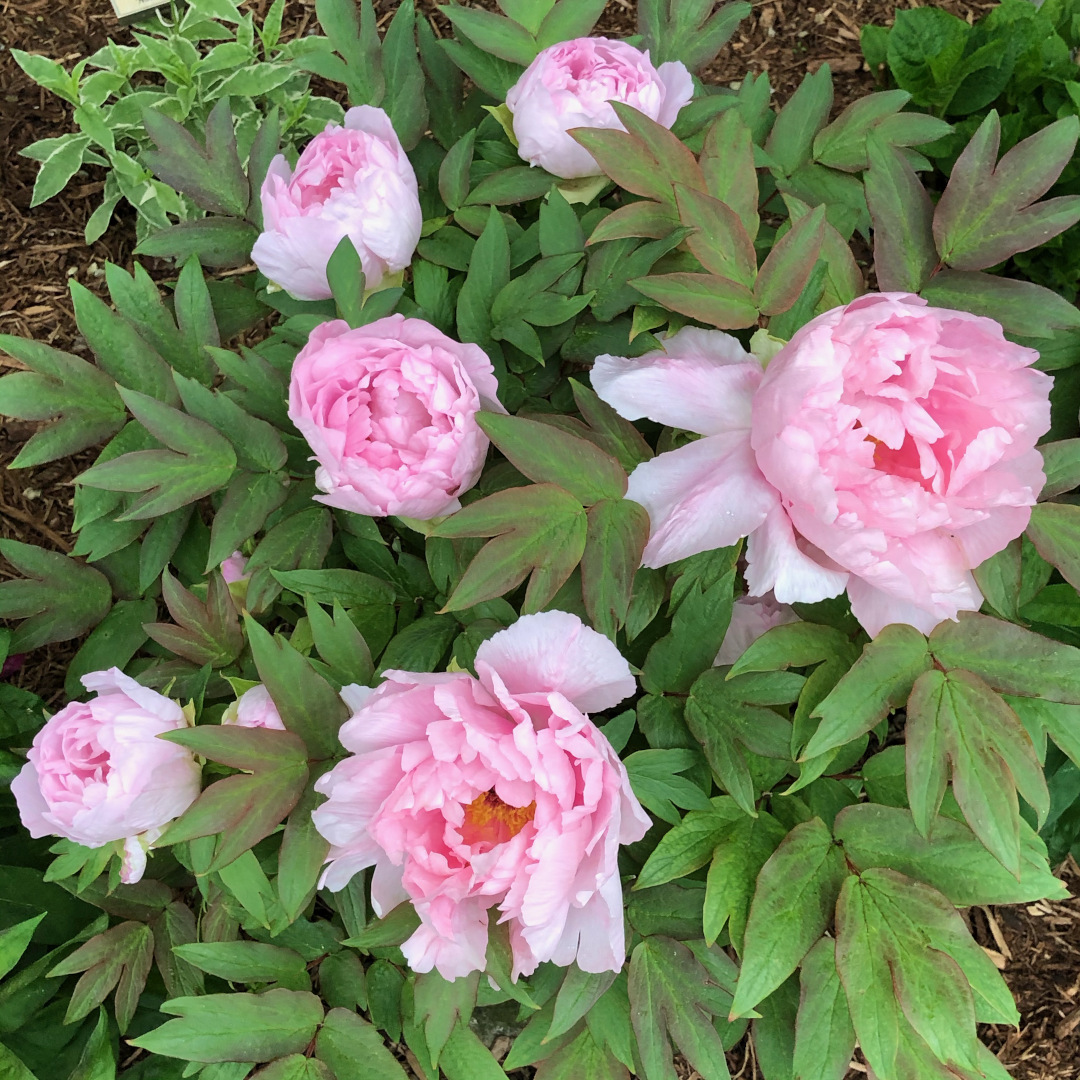 'Princess Saho' tree peony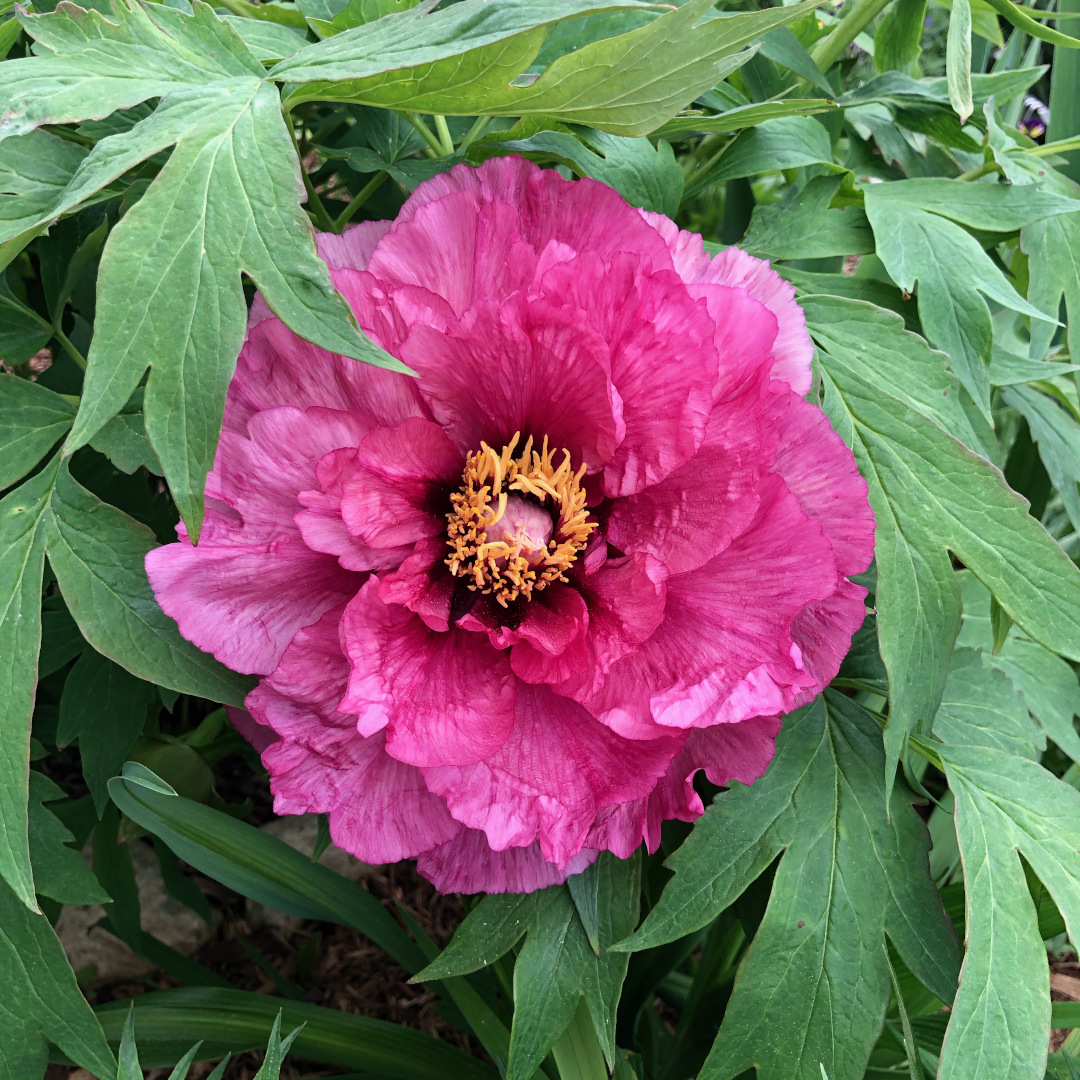 'Leda' tree peony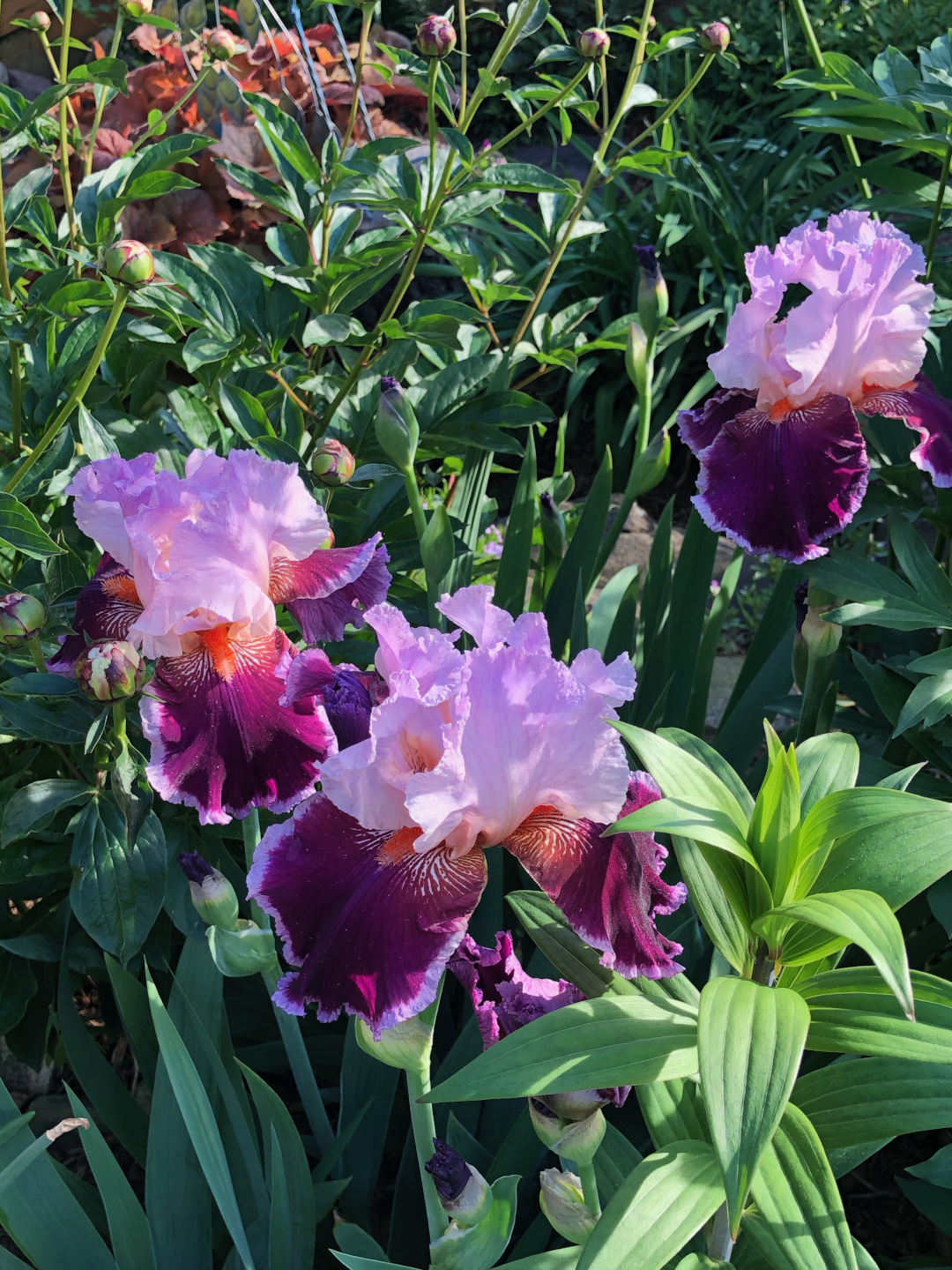 'Armageddon' iris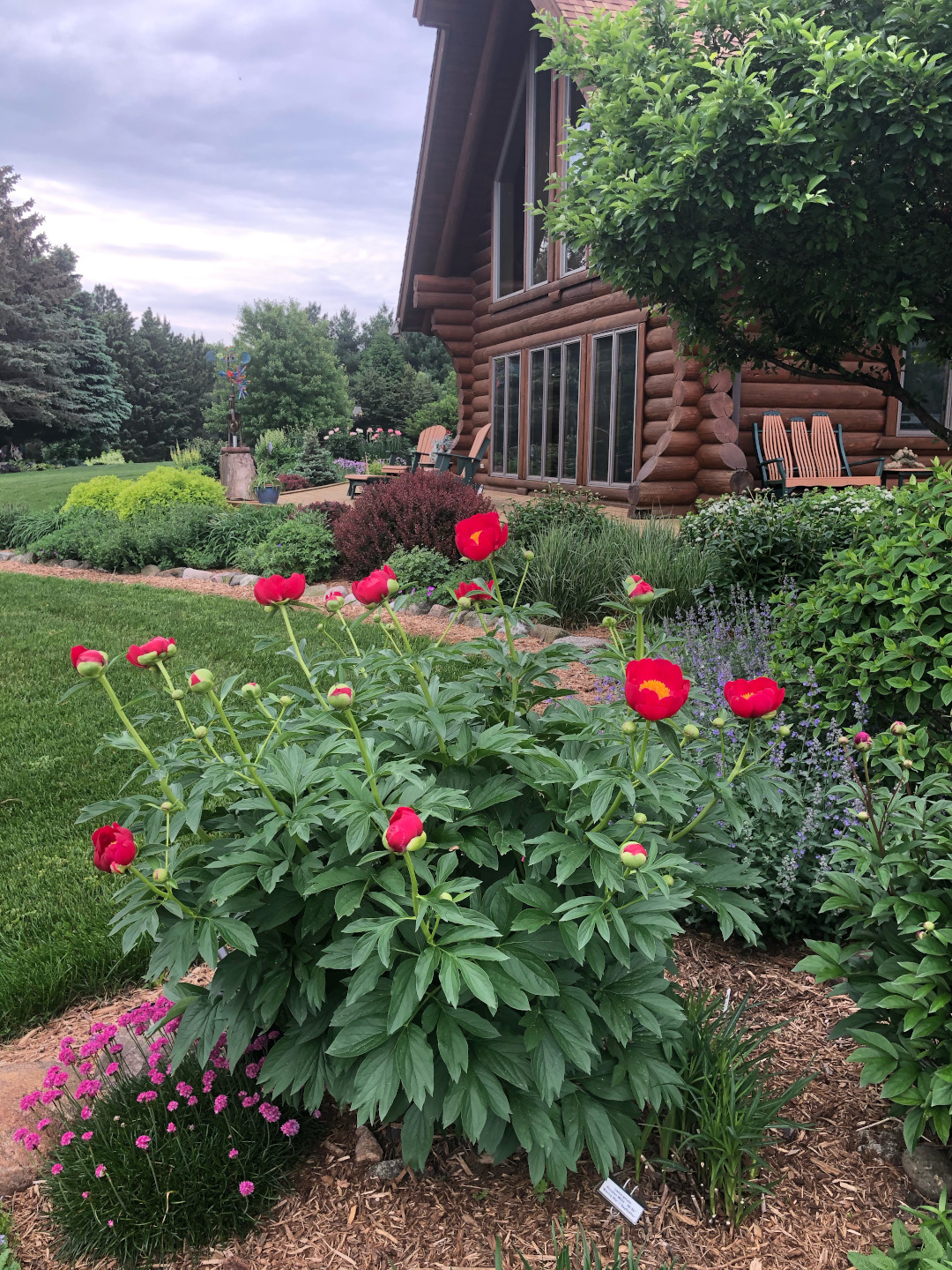 'Scarlet O'Hara' herbaceous peony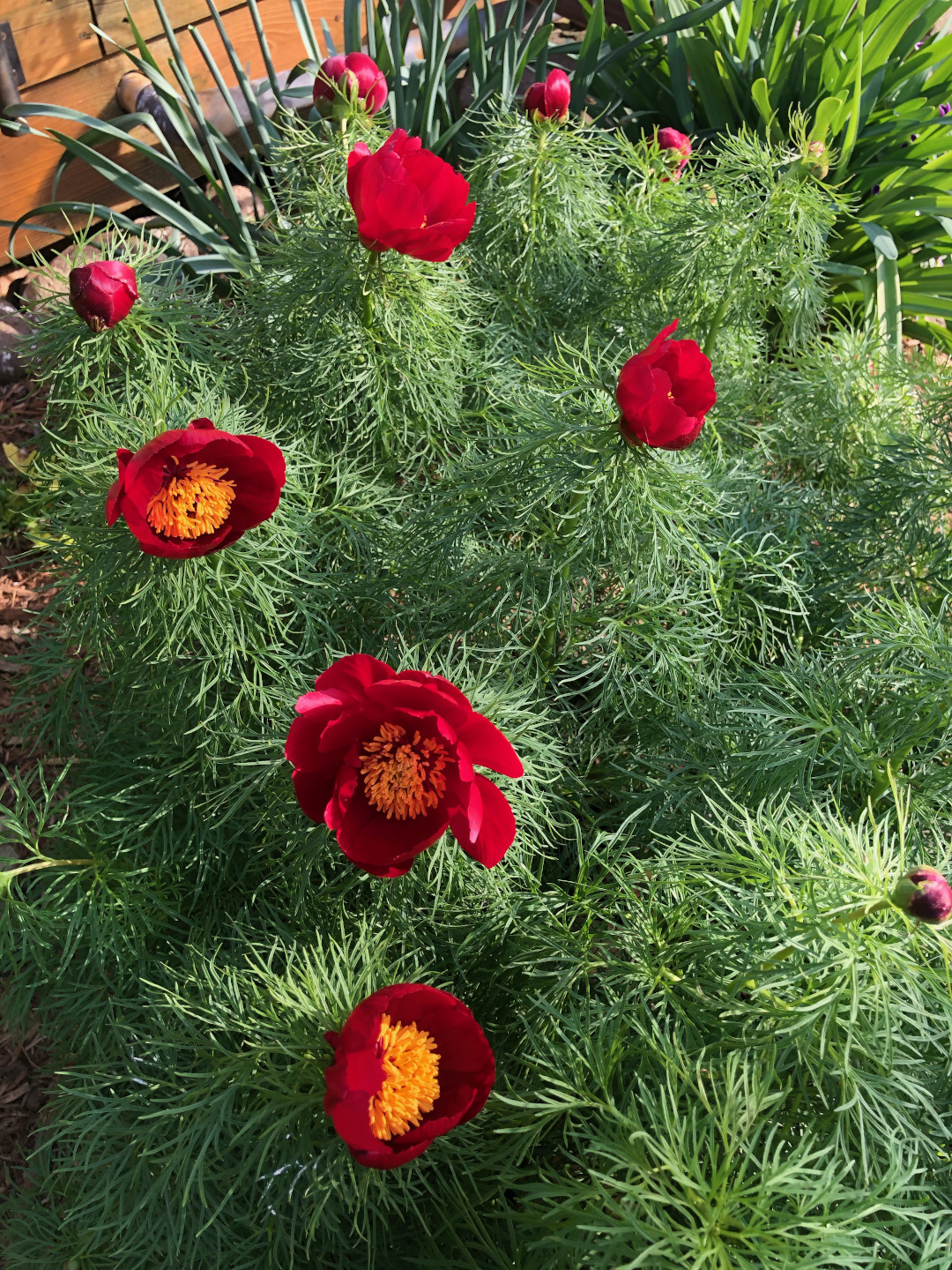 Fern leaf peony (Paeonia tenuifolia, Zones 4–8) is the first peony to bloom in springtime.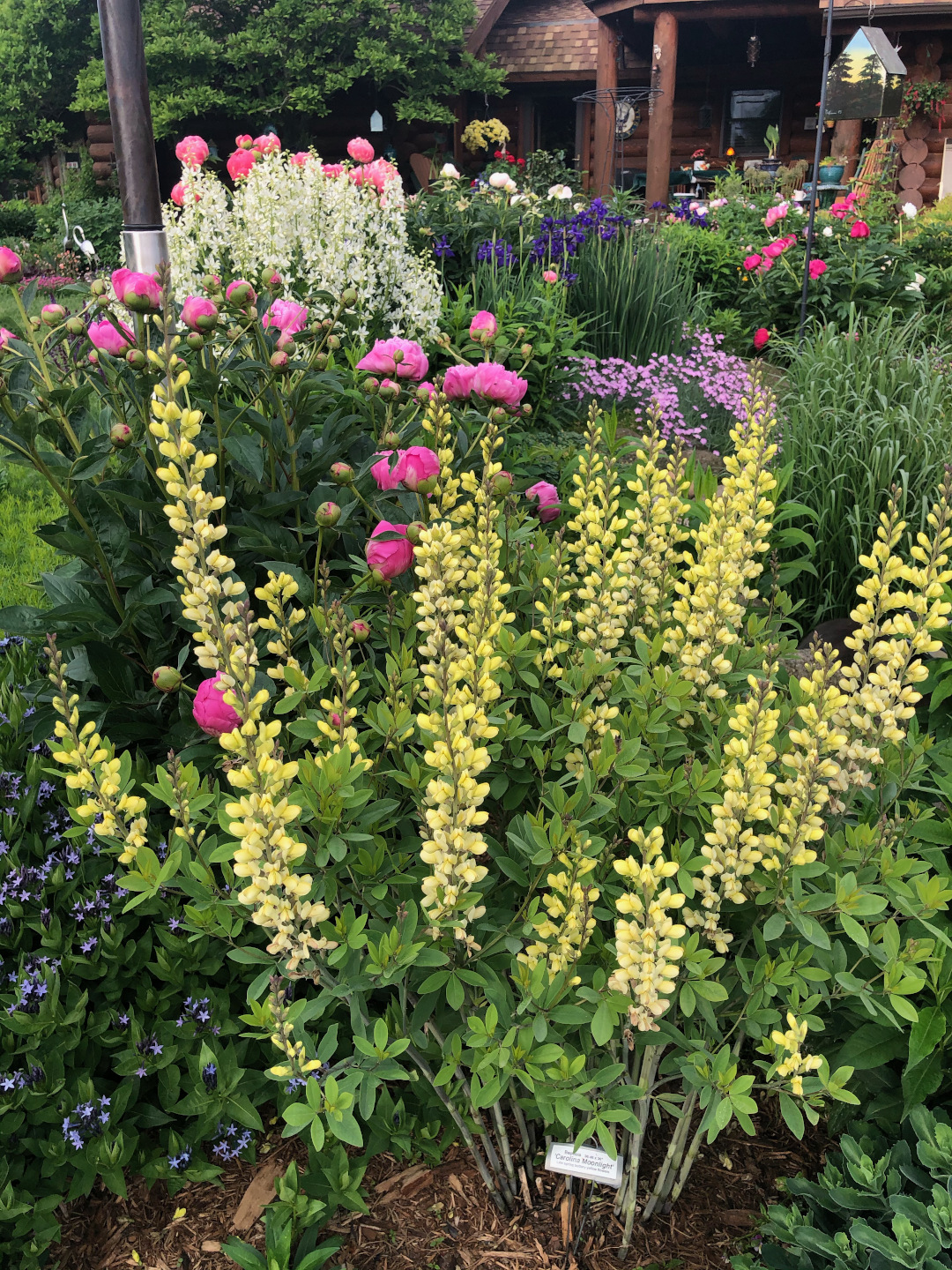 Baptisia 'Carolina Moonlight' (Zones 4–9), with Amsonia (Zones 5–8), 'Coral Charm' peony, white gas plant (Dictamnus albus, Zones 3–8), 'Pink Hawaiian Coral' peony, Siberian iris (Iris siberica hybrid, Zones 3–8), 'Cameo Lullaby' peony, and 'Scarlett O'Hara' peony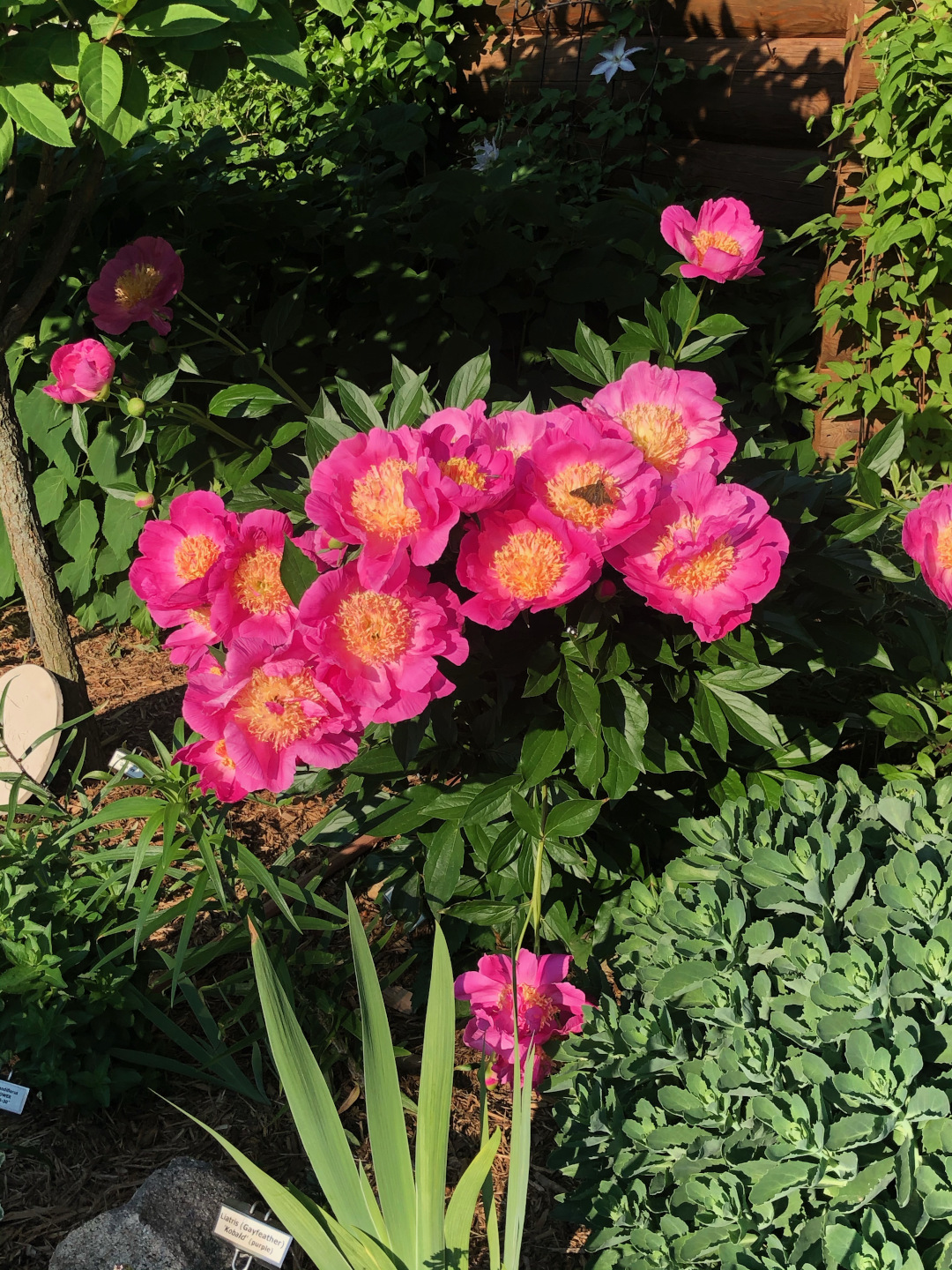 Peonia lactiflora 'Largo'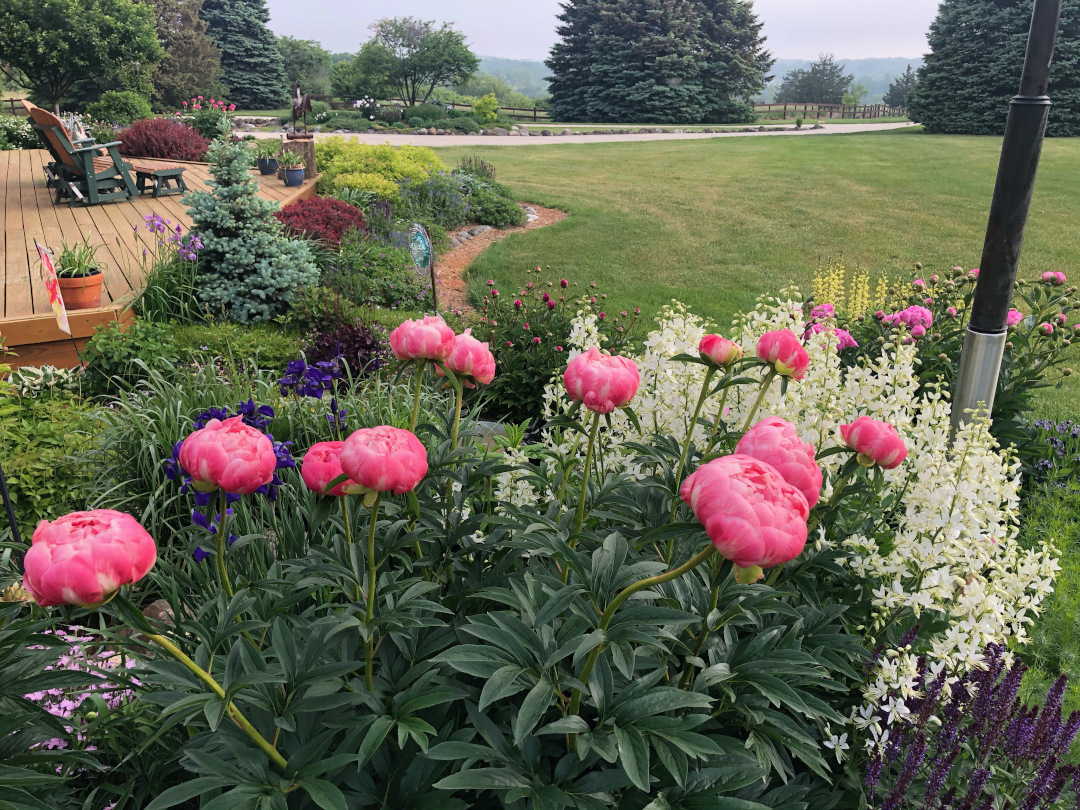 'Coral Charm' peony with white gas plant
Have a garden you'd like to share?
Have photos to share? We'd love to see your garden, a particular collection of plants you love, or a wonderful garden you had the chance to visit!
To submit, send 5-10 photos to [email protected] along with some information about the plants in the pictures and where you took the photos. We'd love to hear where you are located, how long you've been gardening, successes you are proud of, failures you learned from, hopes for the future, favorite plants, or funny stories from your garden.
If you want to send photos in separate emails to the GPOD email box that is just fine.
Have a mobile phone? Tag your photos on Facebook, Instagram or Twitter with #FineGardening!
You don't have to be a professional garden photographer – check out our garden photography tips!
Do you receive the GPOD by email yet? Sign up here.