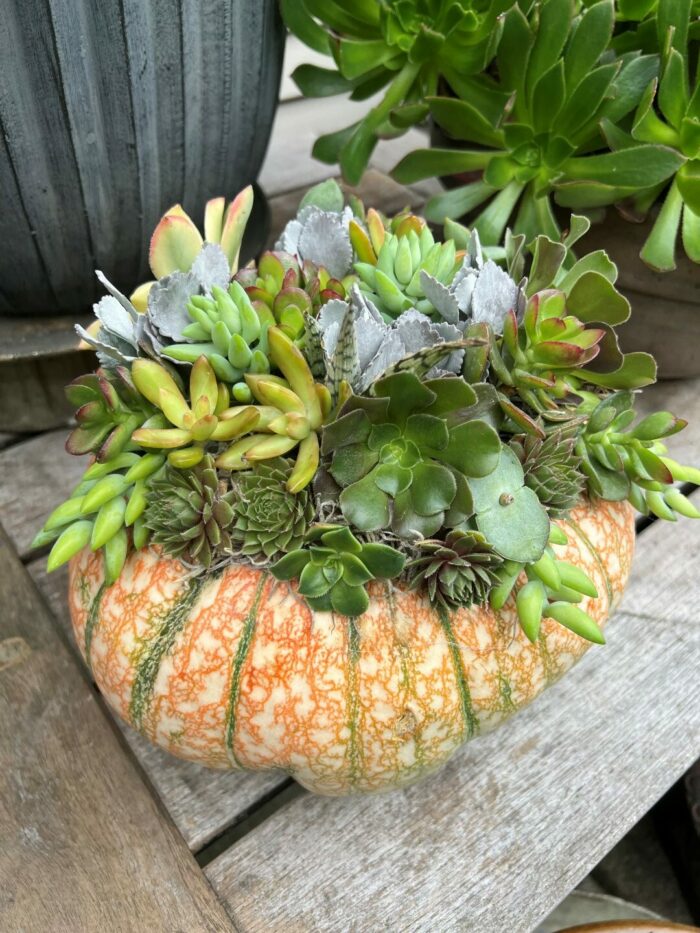 Friend of the GPOD Cherry Ong is sharing a cool decorating project for the fall season.
I've been making succulent-topped pumpkins for several years now after reading about it for the first time in Debra Lee Baldwin's book and watching Laura Eubanks (the creator) on YouTube. I also enjoy and refer repeatedly to the Fine Gardening article written by Katherine Tracey of Avant Gardens. (I'm a huge fan of her work.)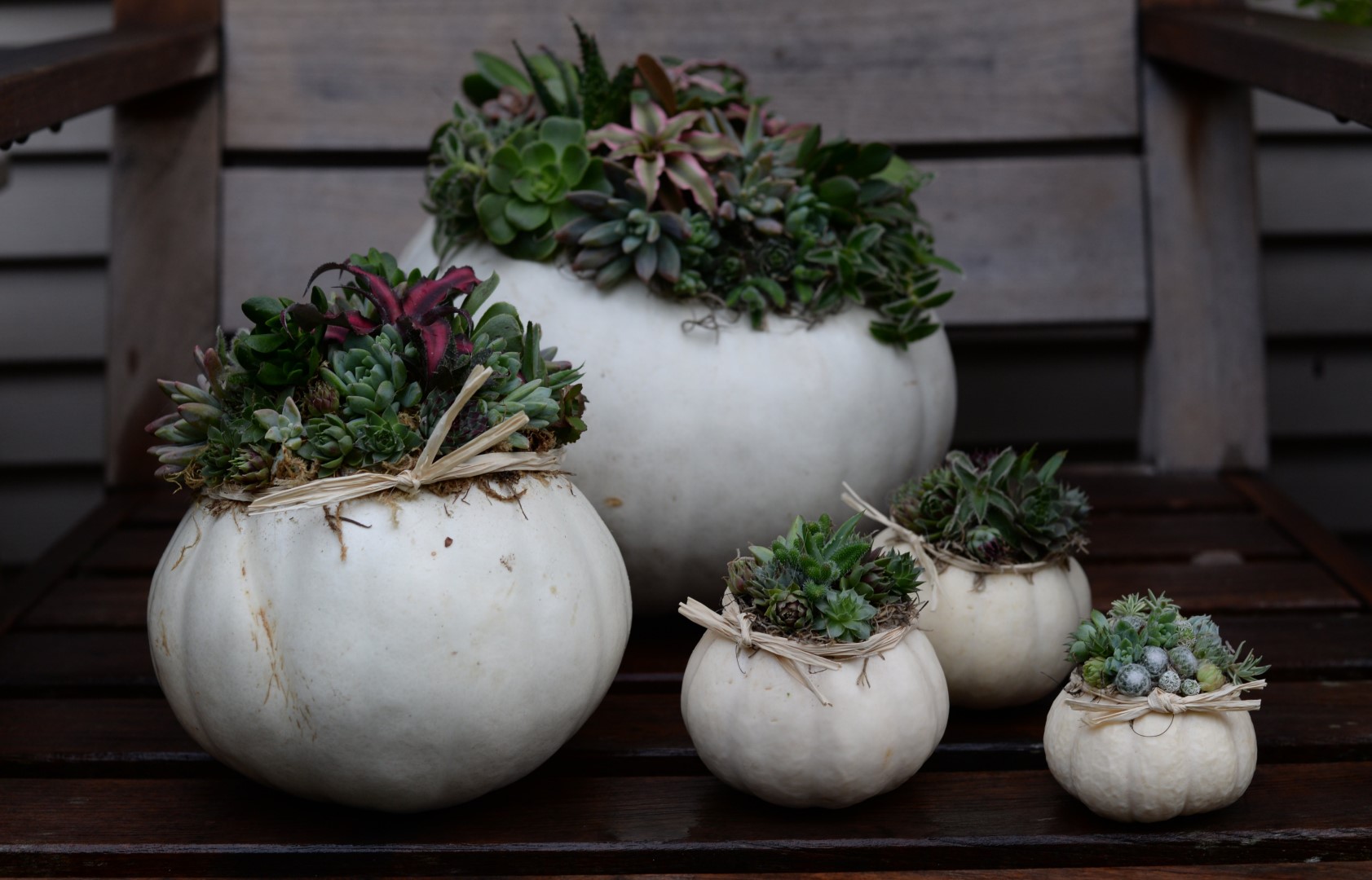 Tender succulents are repurposed as succulent-topped pumpkin gifts for family and friends.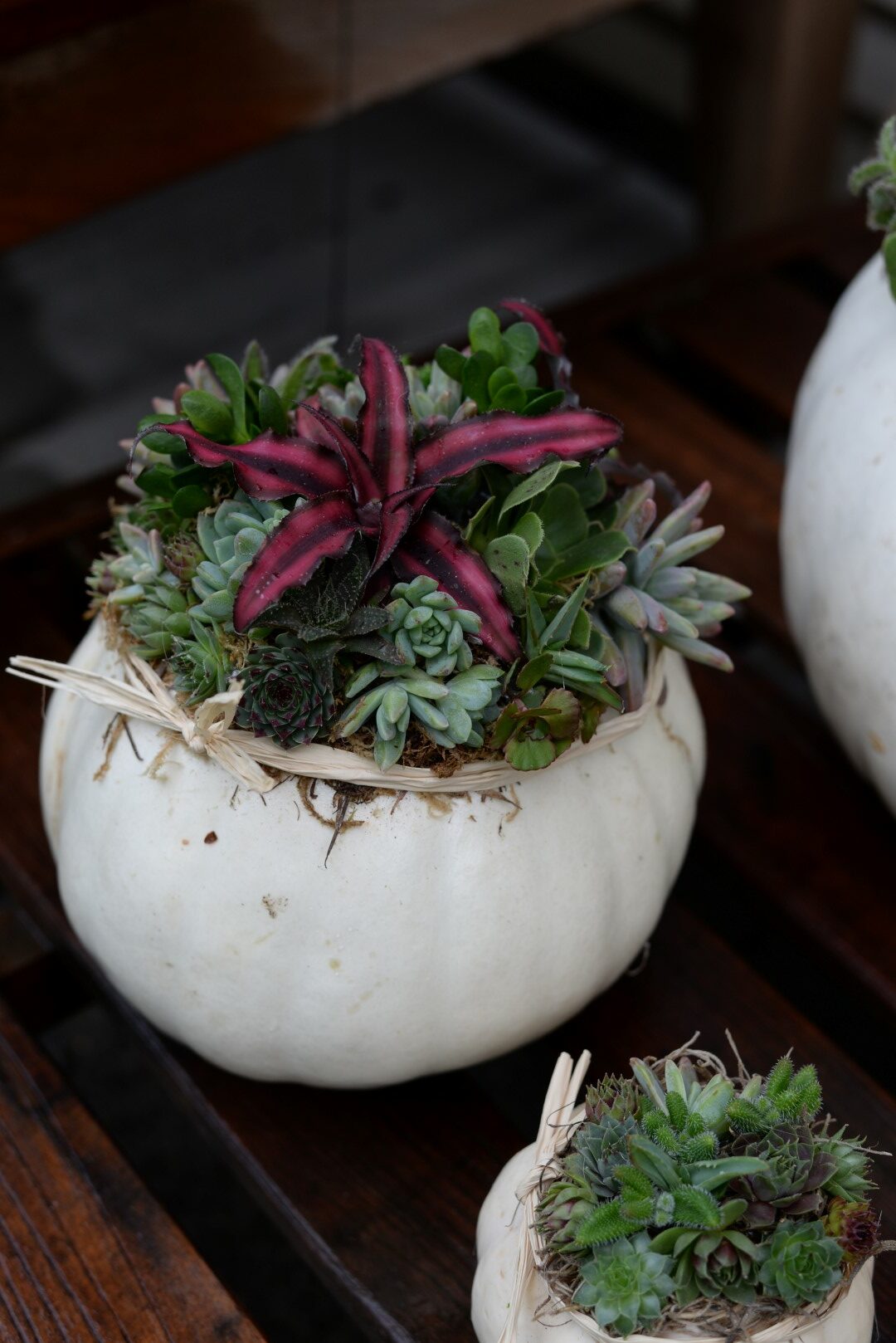 Last year, I made mostly white pumpkins, but this year the choices of heirloom and hybrid pumpkins were fantastic, so I went with as many different types (and sizes) of pumpkins as I could.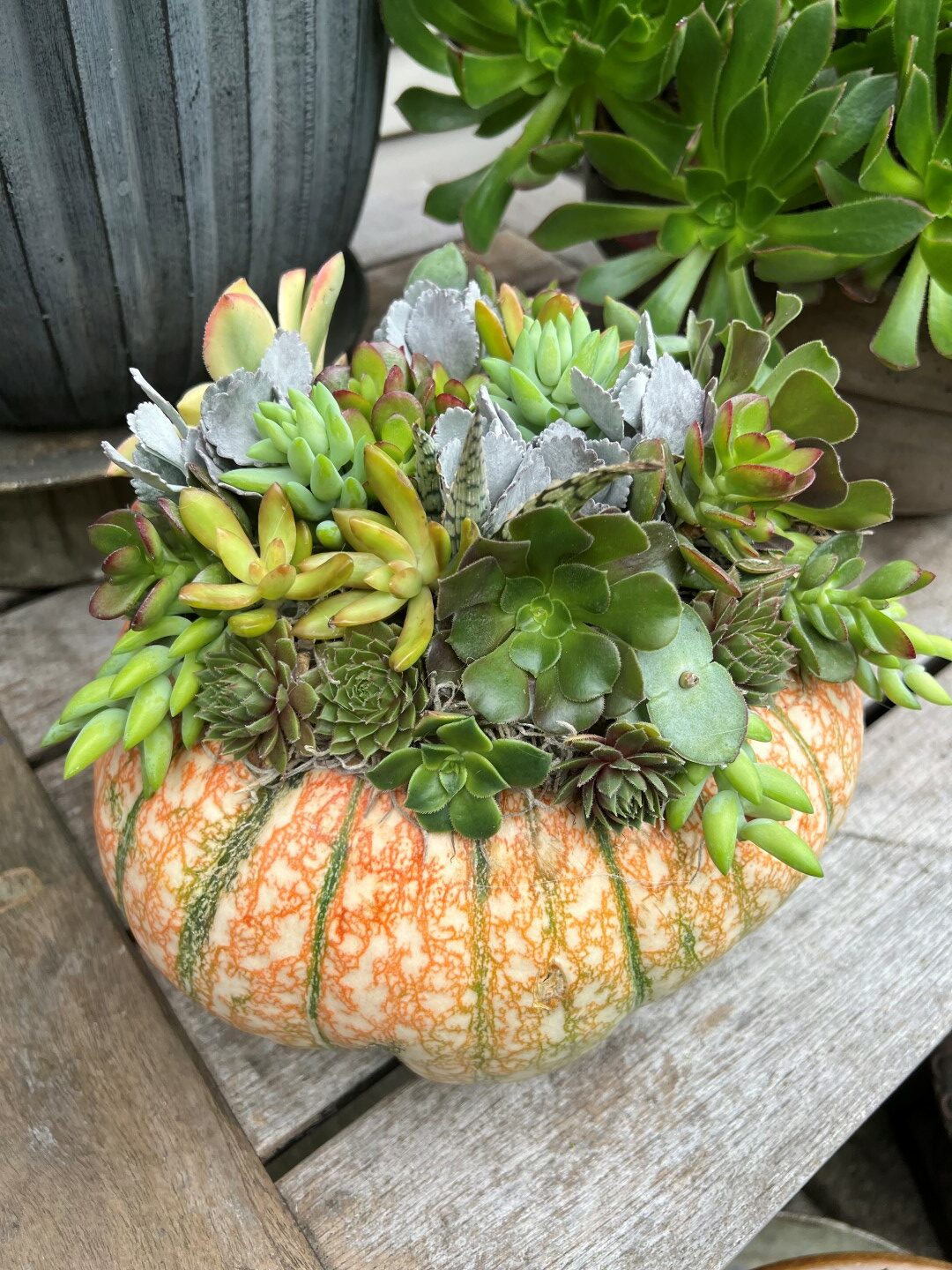 The notable varieties this year included this pumpkin with unusual mottle skin, called 'One Too Many'.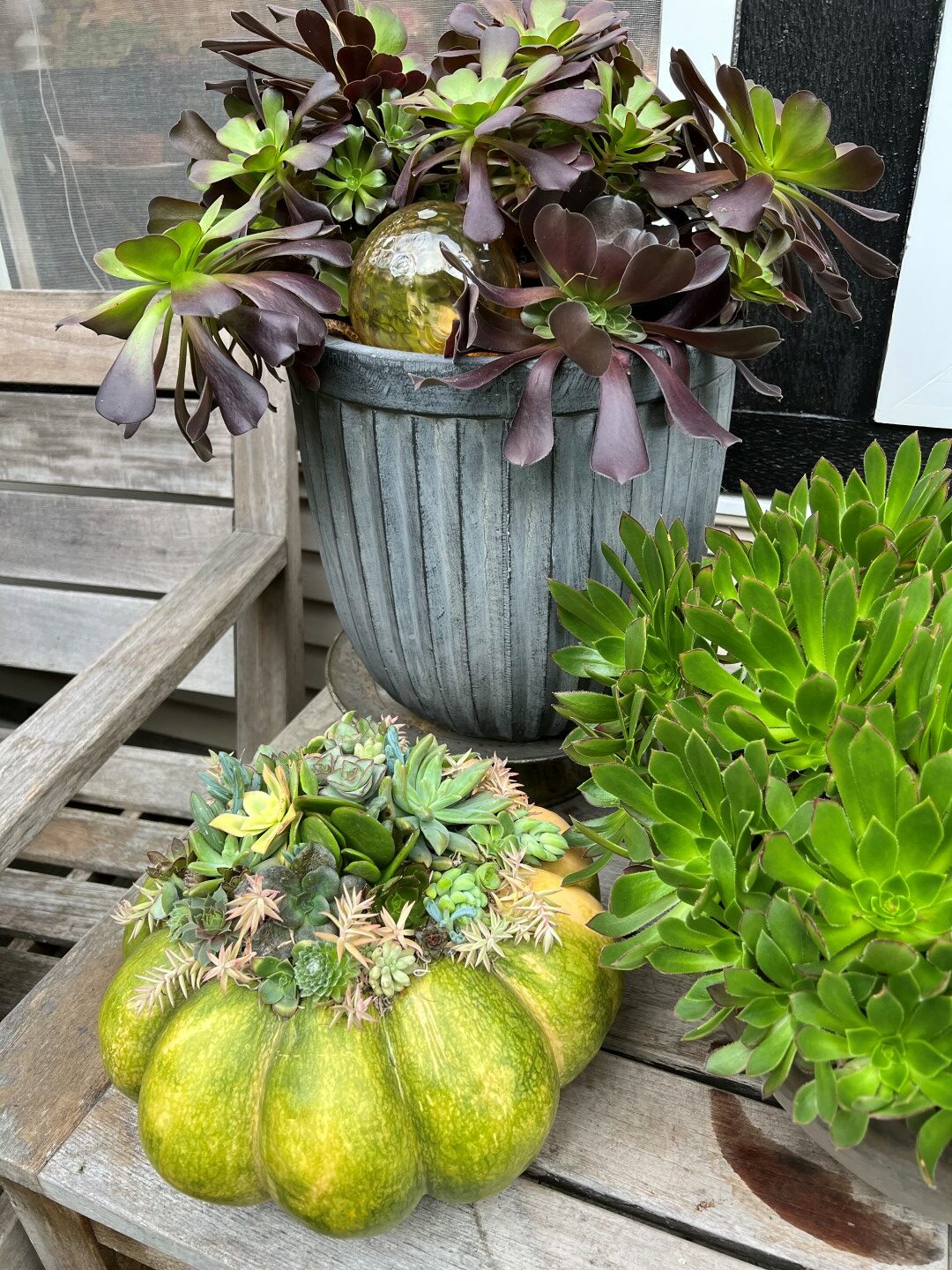 This soft green pumpkin is 'Musquee de Provence'. It will turn orange once fully ripe.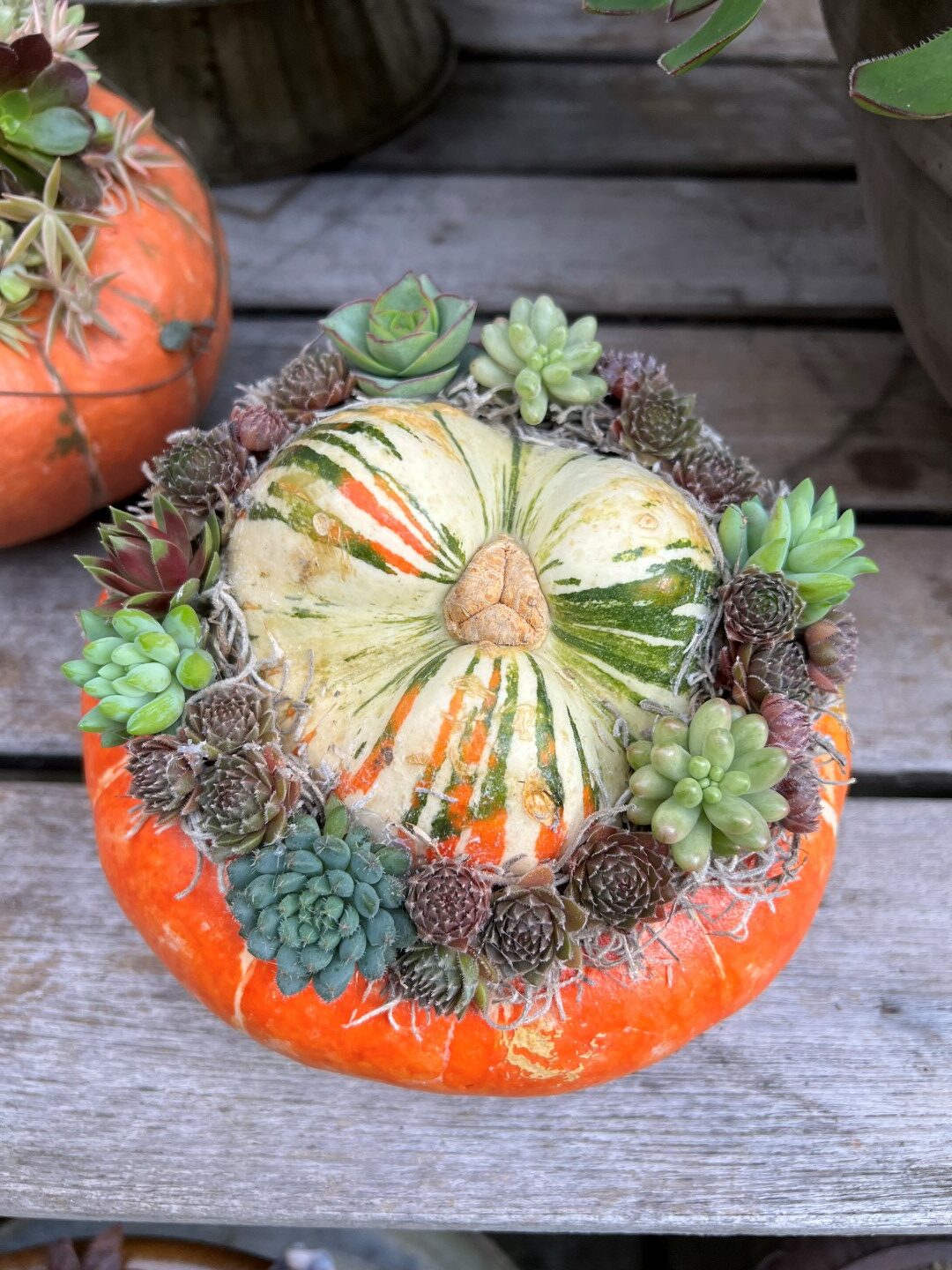 A 'Turk's Turban' squash has a distinctive shape that allows succulents to be planted on it without cutting it open.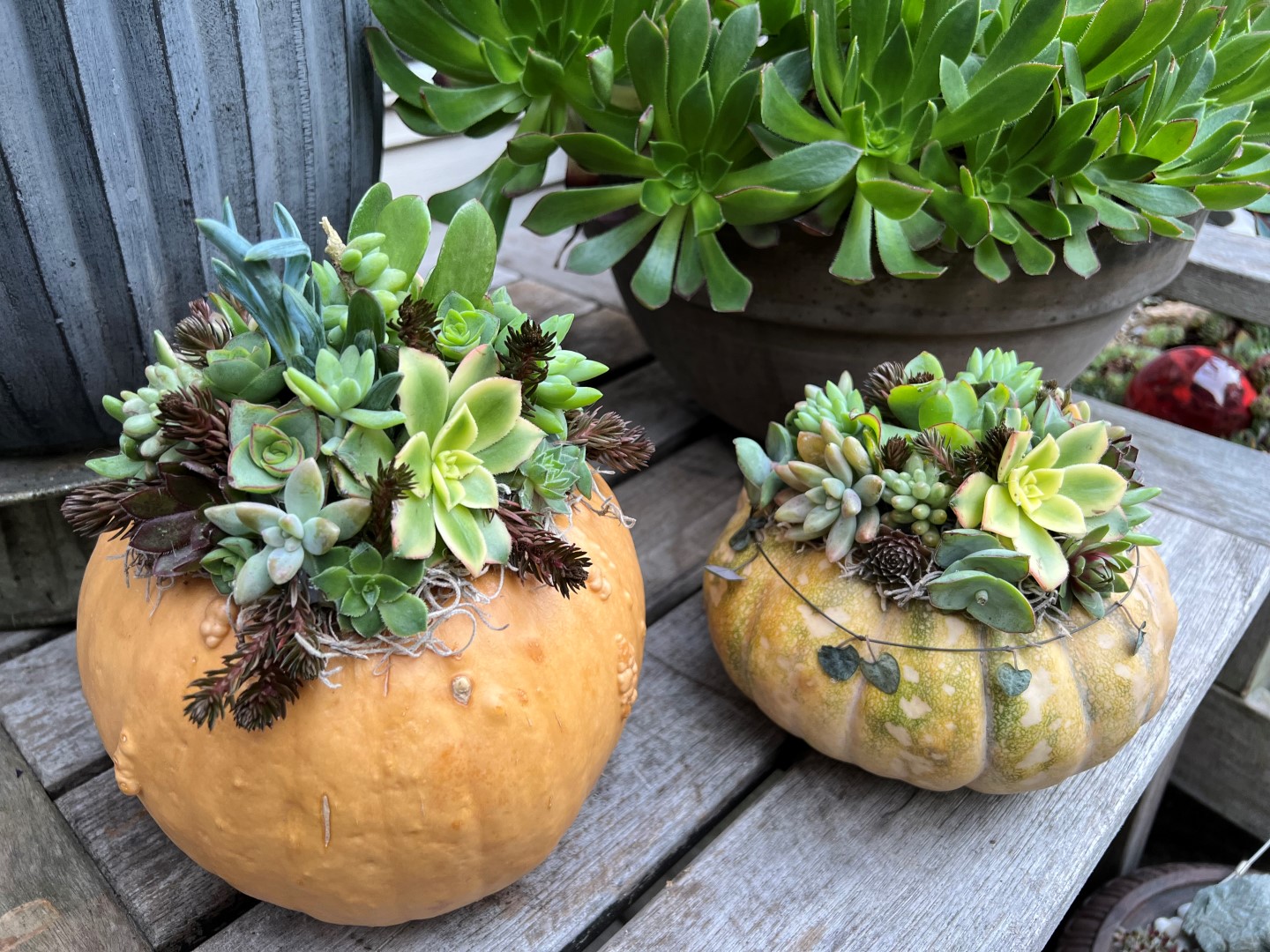 'Grizzly Bear' is on the left and 'Fiji Squash' is on the right, each crowned with succulents.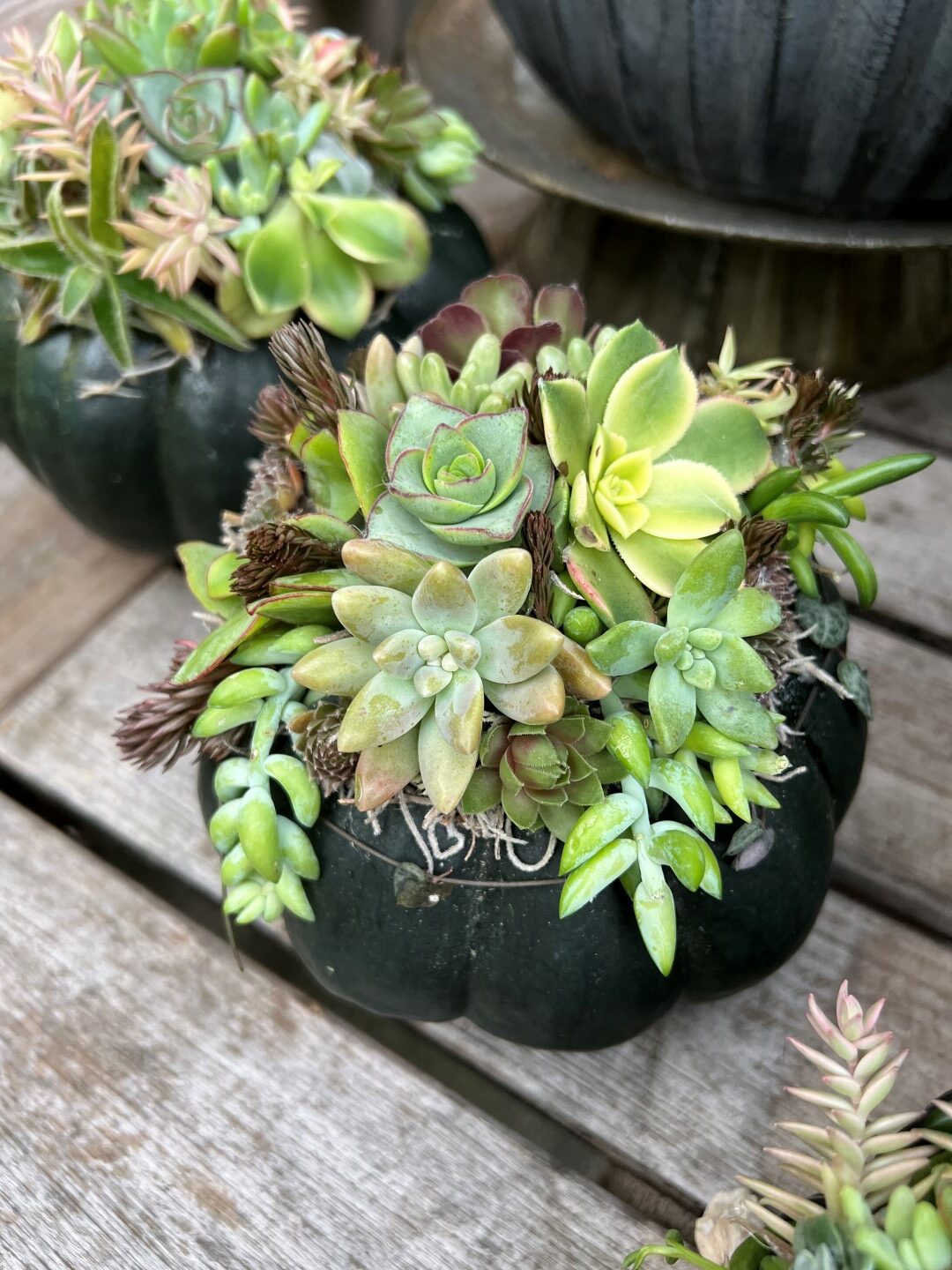 I adore the very dark green pumpkins and acorn squash this year. They look almost black to me, so they were the first ones made for the season.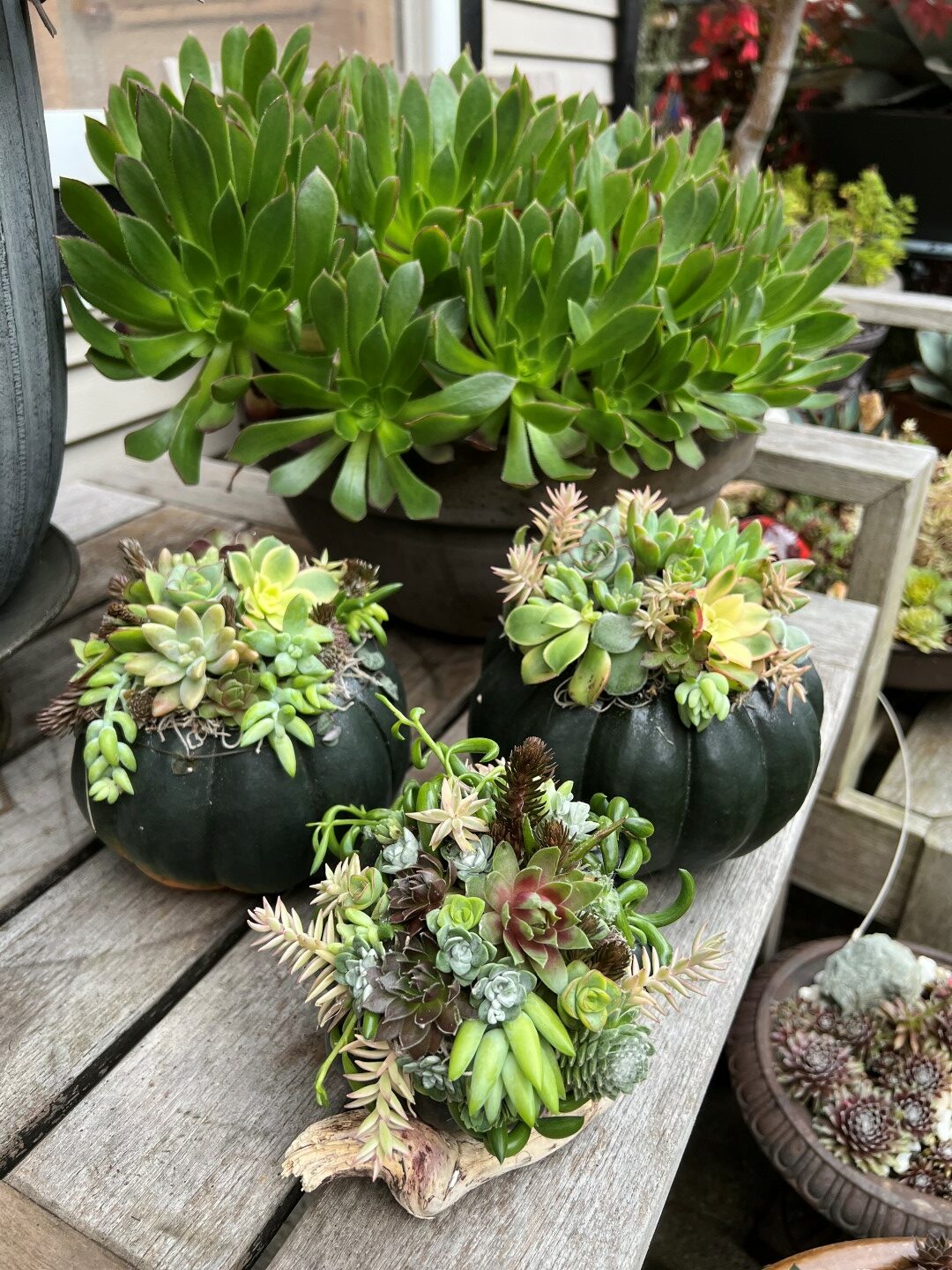 I had to think about how to display the acorn piece. I tried to insert a piece of found driftwood under it, but in the end I used a clamshell.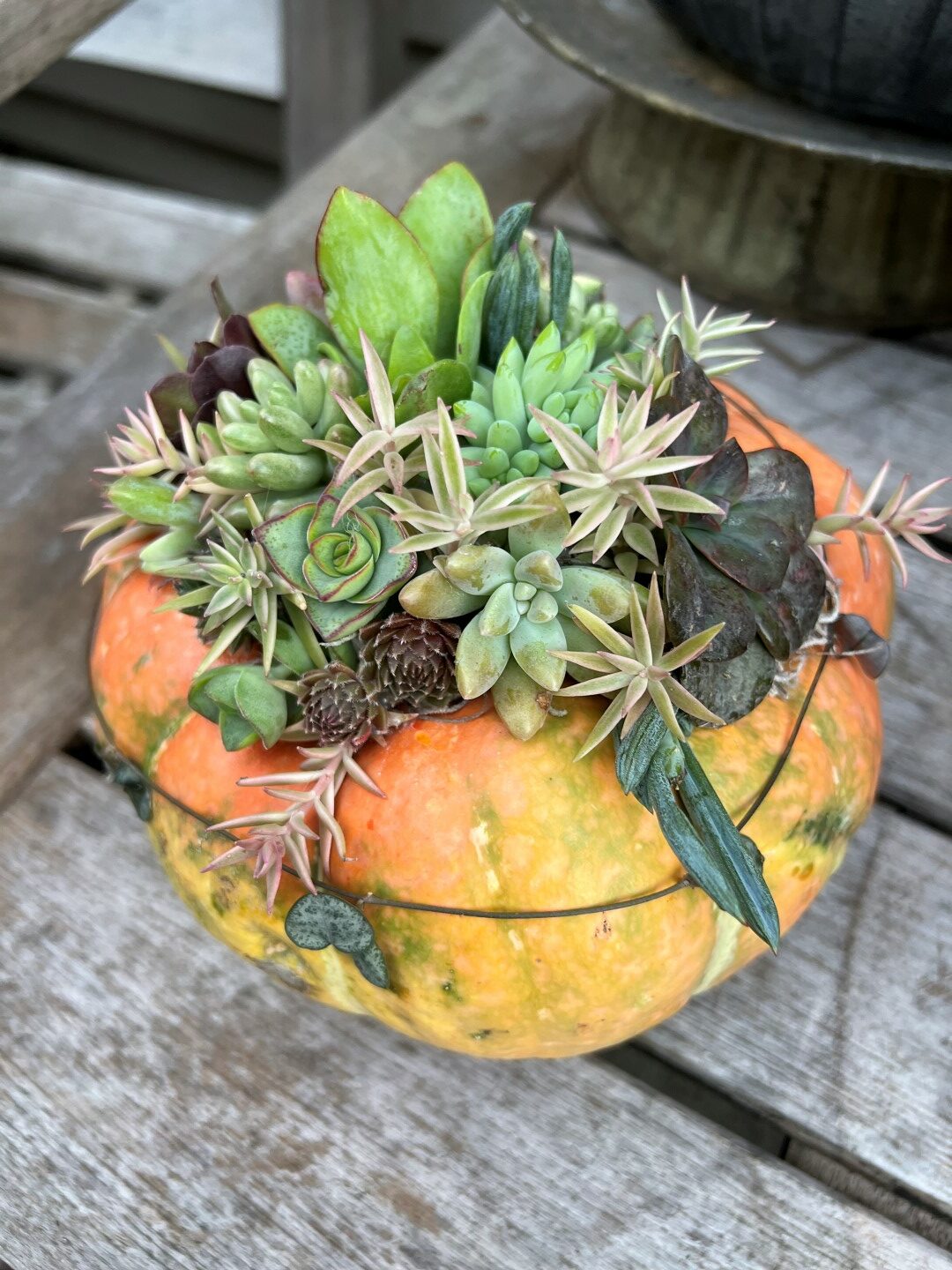 Giving succulent pumpkins as gifts creates some challenges in transporting. To move them safely, trace and cut out the bottom shape of your pumpkin over a corrugated cardboard box. Seat your pumpkin about 1/3 in so it doesn't pop out or roll. For miniature pumpkins, you can use the cardboard drink trays offered by your favorite fast food restaurant or coffee shop.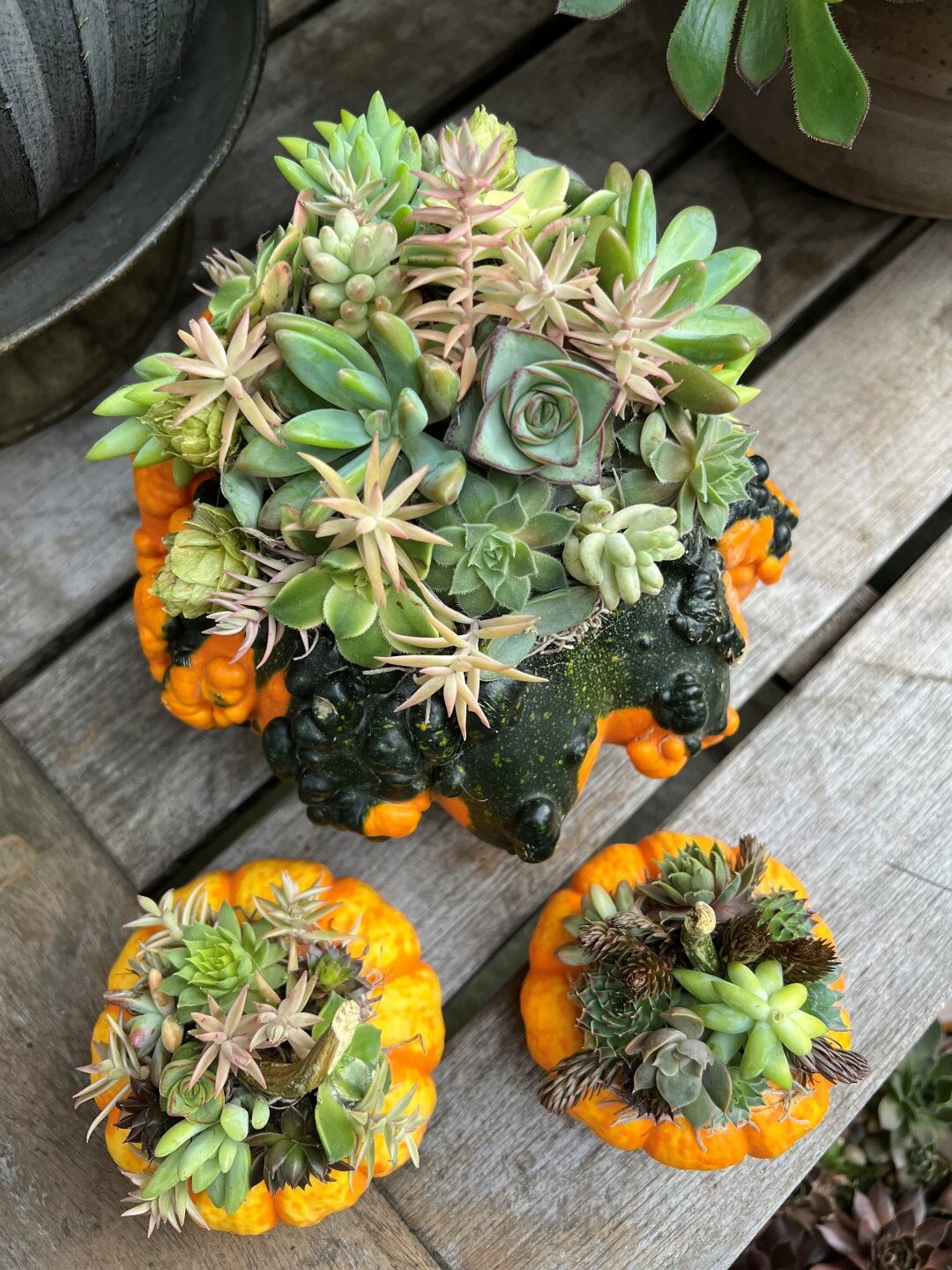 Whatever you decide to make will be fun and beautiful and will bring joy to its recipient! Early Happy Thanksgiving to my American gardening friends!