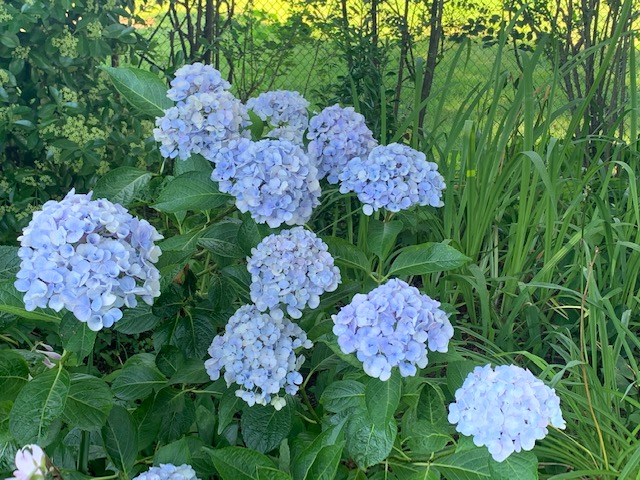 Dusanka Marusic gardens in Helwett Harbor, New York. We've visited this lovely garden before (Hurricanes Can't Stop This Garden).
But in today's post, we're looking back at the summer and enjoying the incredible beauty of hydrangeas in Dusanka's garden.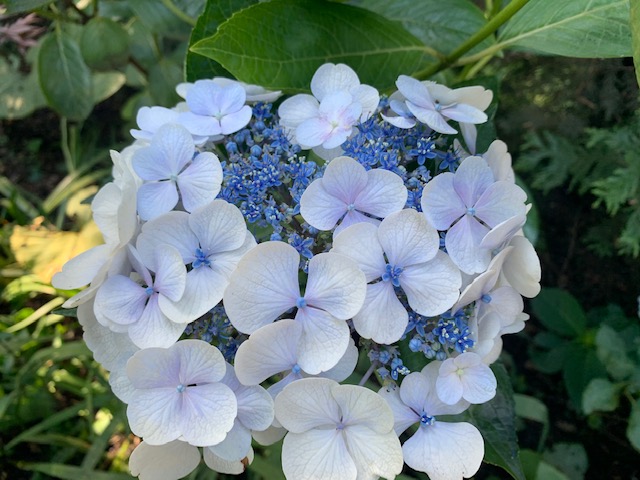 Hydrangea macrophylla, the bigleaf hydrangea, is the most iconic of the garden hydrangeas. The plants can survive into Zone 5, but in cold climates the branches often die back to the ground, eliminating the overwintering buds that produce flowers. New reblooming varieties are more likely to flower in colder zones, but these shrubs are still at their best in Zone 6 or 7 and warmer.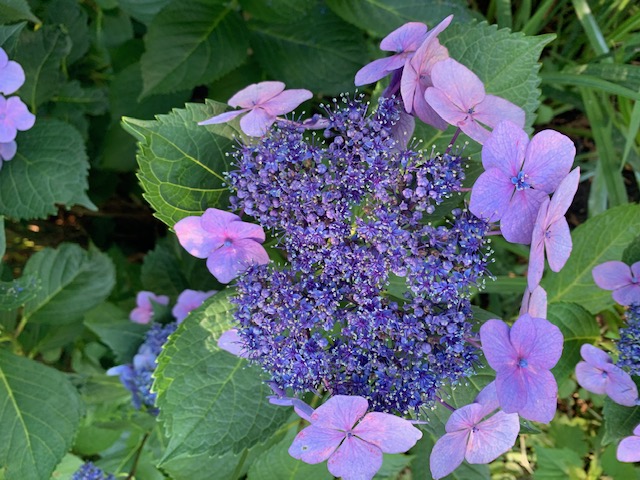 Hydrangea flower heads are made up of two types of blooms: tiny fertile flowers (seen in the center here) and larger, showy, sterile flowers (around the outside) that serve to attract pollinators. Forms like this, with just a few showy sterile flowers around the outside, are called lacecaps, and they are the form seen on this species in the wild.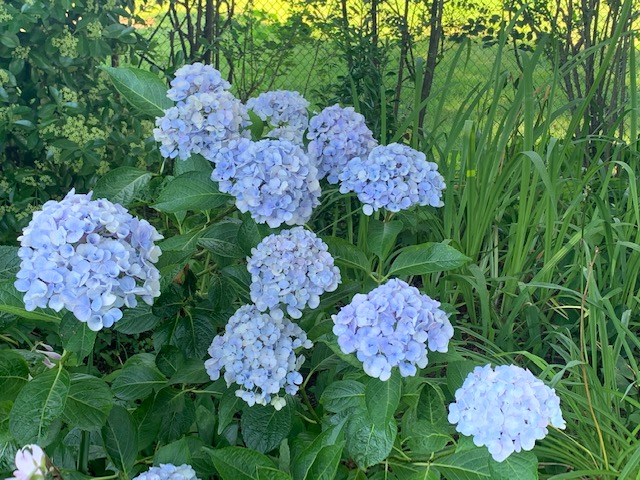 Hydrangeas like this, with many large, sterile flowers, are called "mophead" hydrangeas and are a showier form selected by gardeners.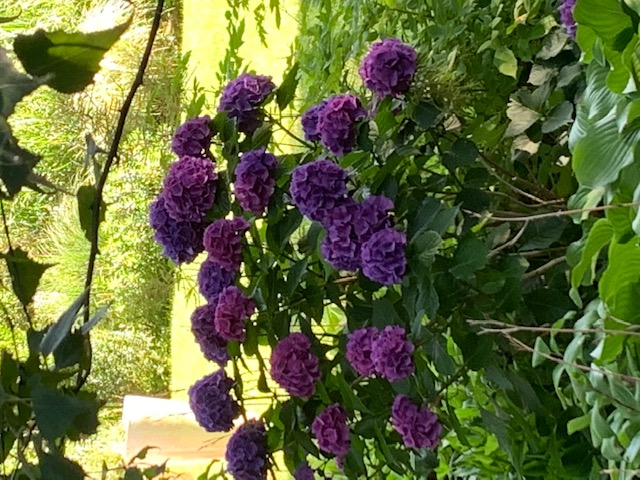 Bigleaf hydrangeas famously vary in color from pinks and reds through purples and true blues. The color of the flowers depends on the genetics of the plant and soil conditions. Hydrangeas need aluminum to make blue pigments, and aluminum is more available in acidic soil, so acidic soil tends to cause the flower to shift blue, while alkaline soil makes them shift toward pink. They are beautiful, whatever the color!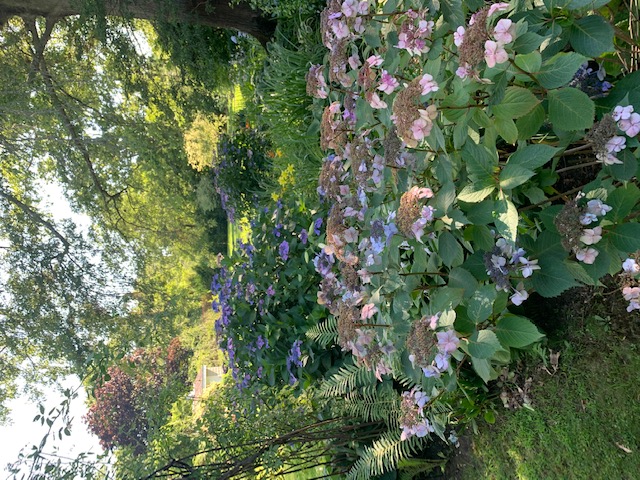 These elegant lacecap hydrangea blooms are beginning to fade from their bright colors into tan and brown. Hydrangea flowers last a very long time and are beautiful at every stage of development.
Hydrangeas are notable for blooming in summer in shade. Shade gardens are often just green in summer, so hydrangeas add a welcome note of color.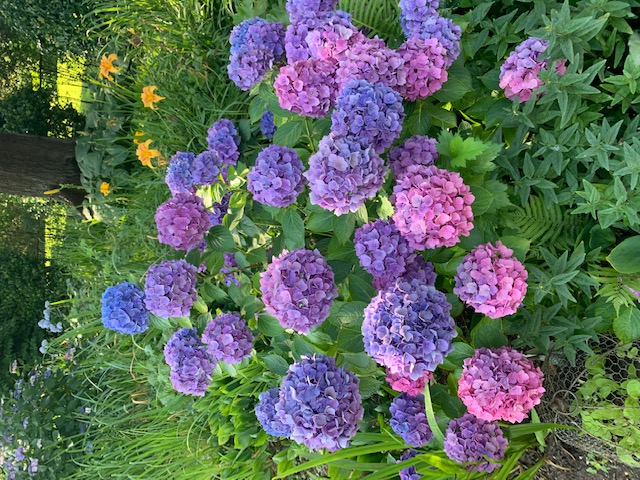 This hydrangea is showing its ability to morph to a wide variety of colors, all of them beautiful.
Have a garden you'd like to share?
Have photos to share? We'd love to see your garden, a particular collection of plants you love, or a wonderful garden you had the chance to visit!
To submit, send 5-10 photos to [email protected] along with some information about the plants in the pictures and where you took the photos. We'd love to hear where you are located, how long you've been gardening, successes you are proud of, failures you learned from, hopes for the future, favorite plants, or funny stories from your garden.
If you want to send photos in separate emails to the GPOD email box that is just fine.
Have a mobile phone? Tag your photos on Facebook, Instagram or Twitter with #FineGardening!
You don't have to be a professional garden photographer – check out our garden photography tips!
Do you receive the GPOD by email yet? Sign up here.