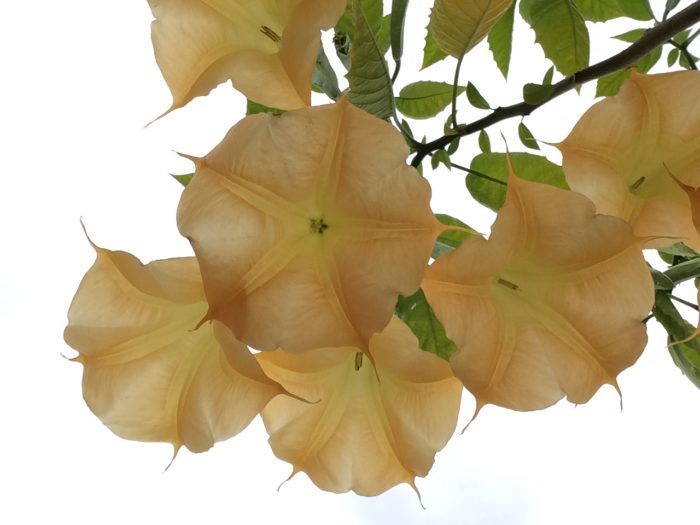 Carol Mumford saw the post in which I shared some of my favorite plants from the previous year (check it out here), and she decided to share some of her own. (I hope you will too!)
Hi Joseph,
I enjoyed seeing some of your favorite garden plants today. I'll have to grow the moon flower once again. It certainly beats the heavenly blue morning glory that takes forever to bloom here in Connecticut.
We had our killer frost last weekend, so there is much to do for cleanup. I'm sending you photos of plants that bloom late in the growing season and were quite impressive this year, probably due to the rains we had all season.
Pollinators just love hardy mums (Chrysanthemum), and they bloom for a very long time.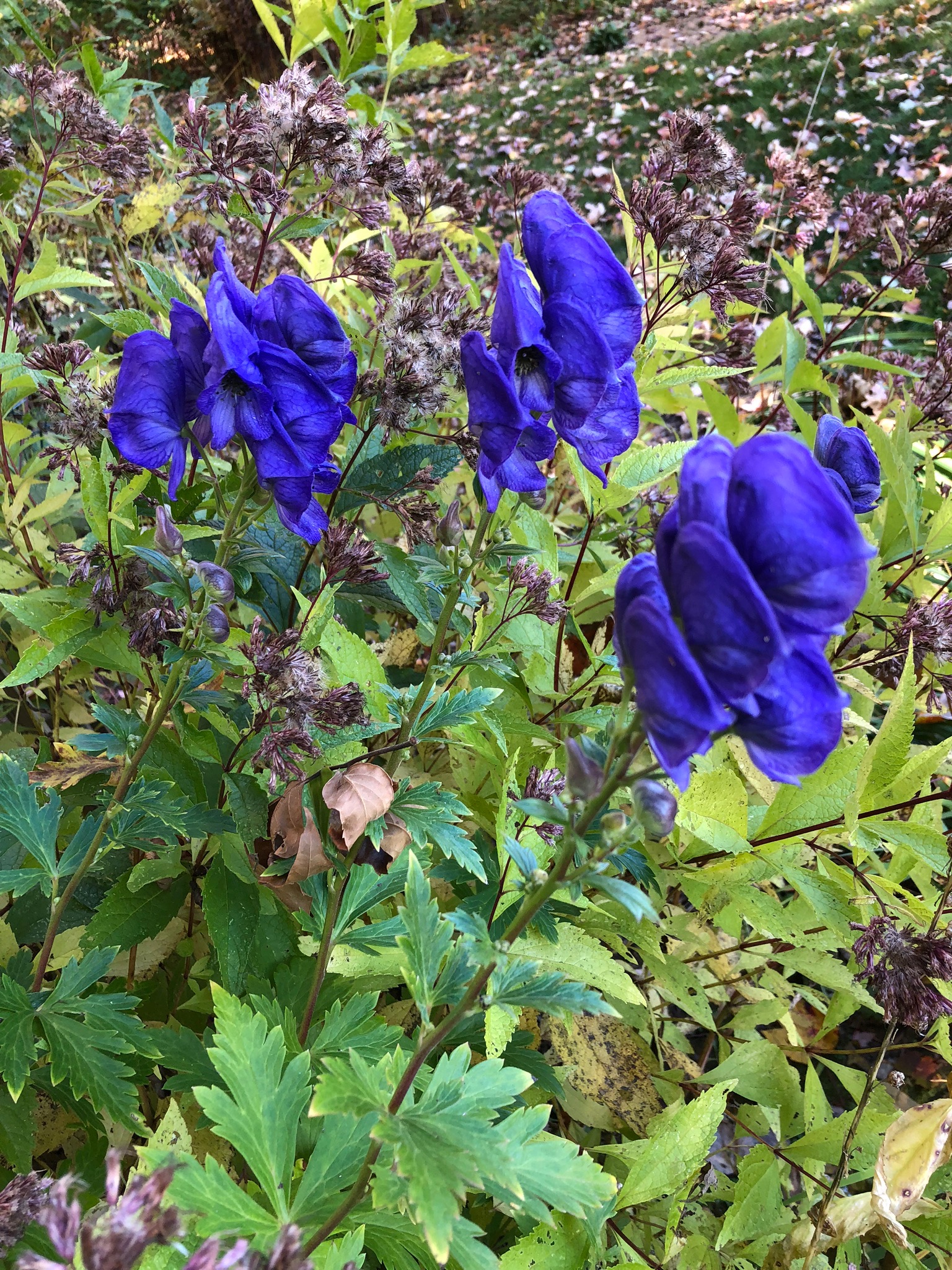 Monkshood (Aconitum carmichaelii, Zones 3–7) is such a late bloomer that it sometimes doesn't make it before frost.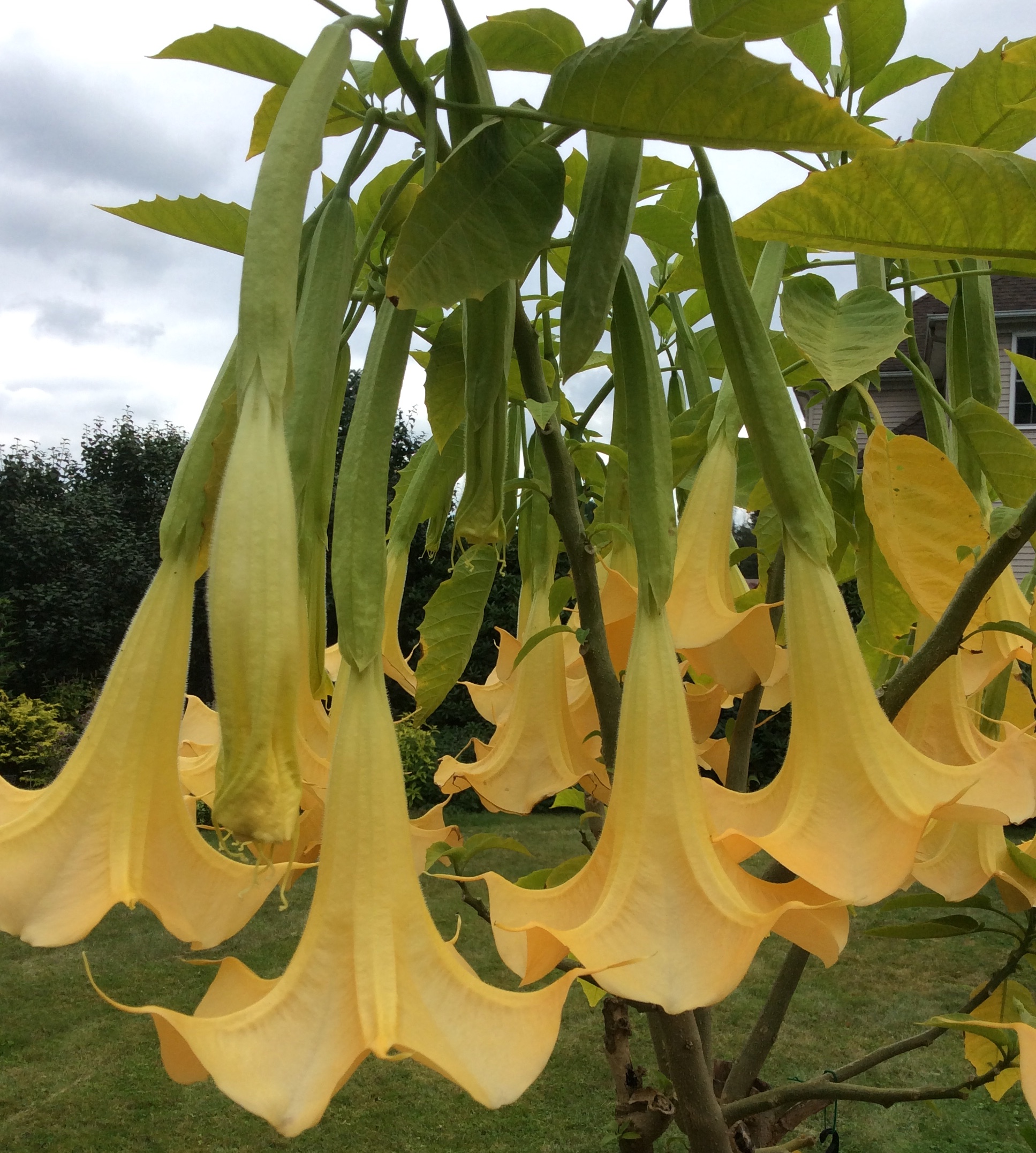 Angel trumpet (Brugmansia, Zones 8–11) displays its last hurrah. I have several, both in pots and in the ground. The pots get stored in the basement for the winter. I take cuttings from those in the ground and keep them in water in the basement. I like this plant as a tree rather than a shrub, so I prune and select cuttings accordingly.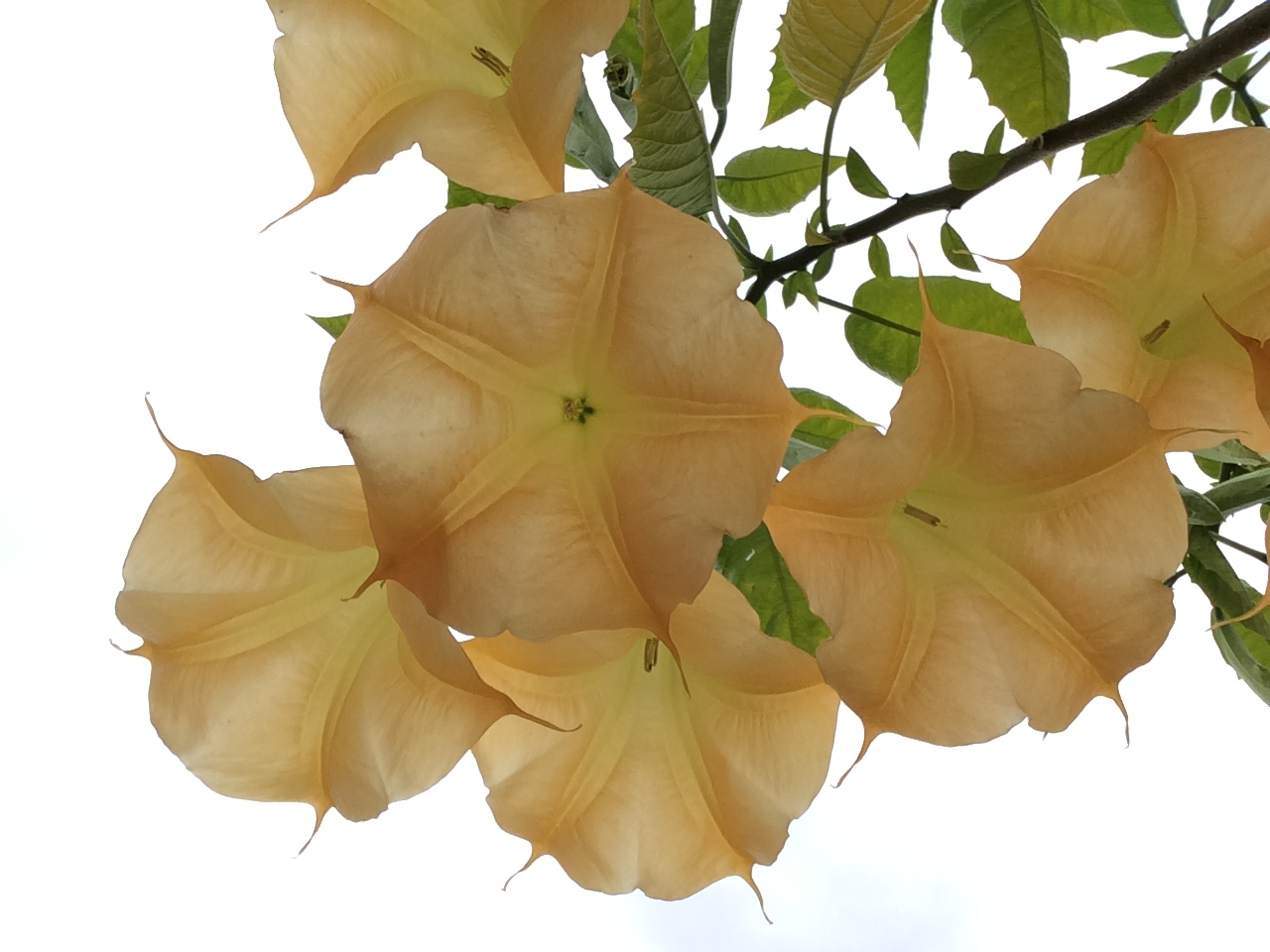 Another view of angel trumpet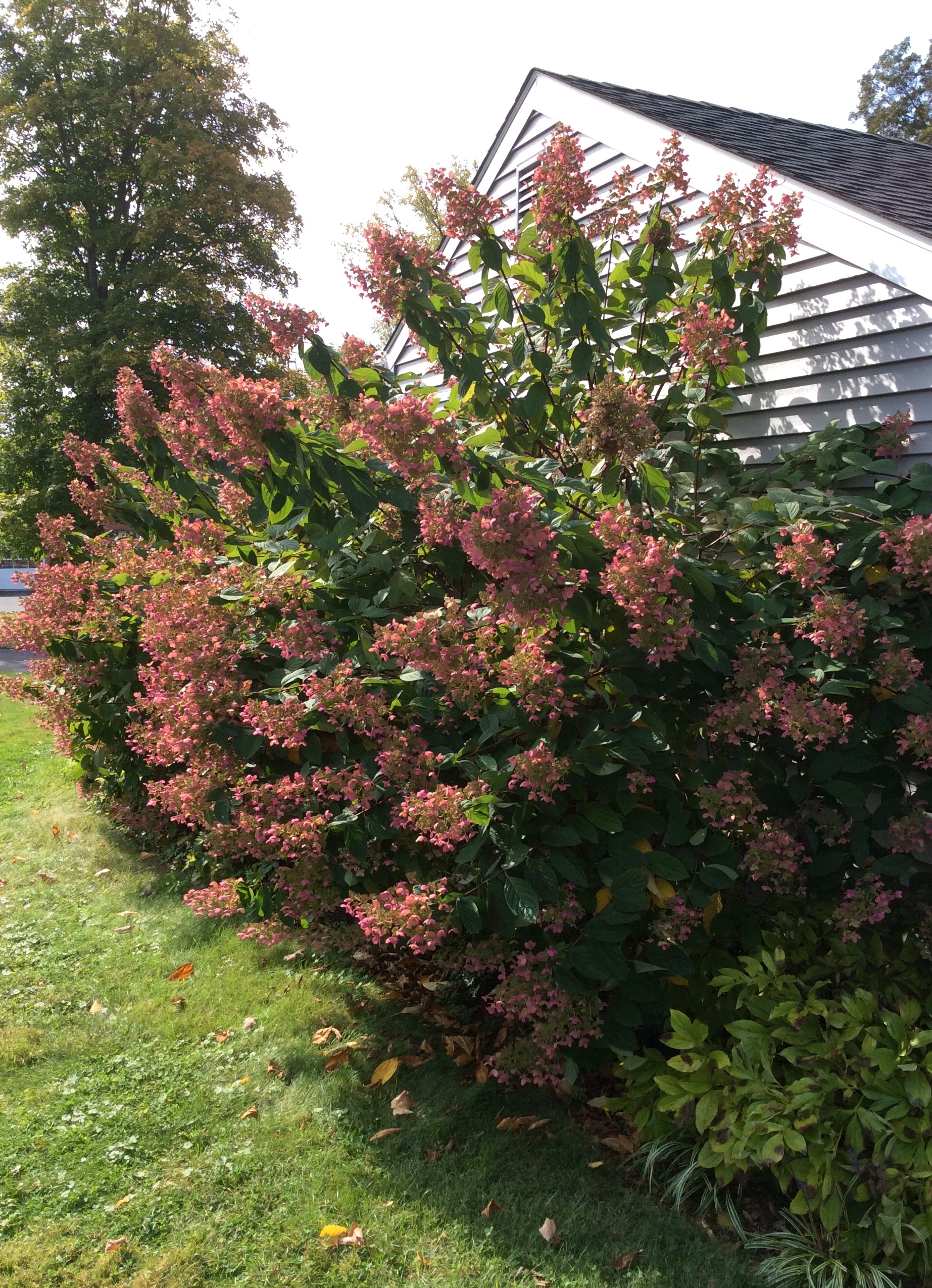 No matter how hard I prune these two Hydrangea paniculata 'Pink Diamond' (Zones 3–8) back, they reach 6 to 7 feet every year.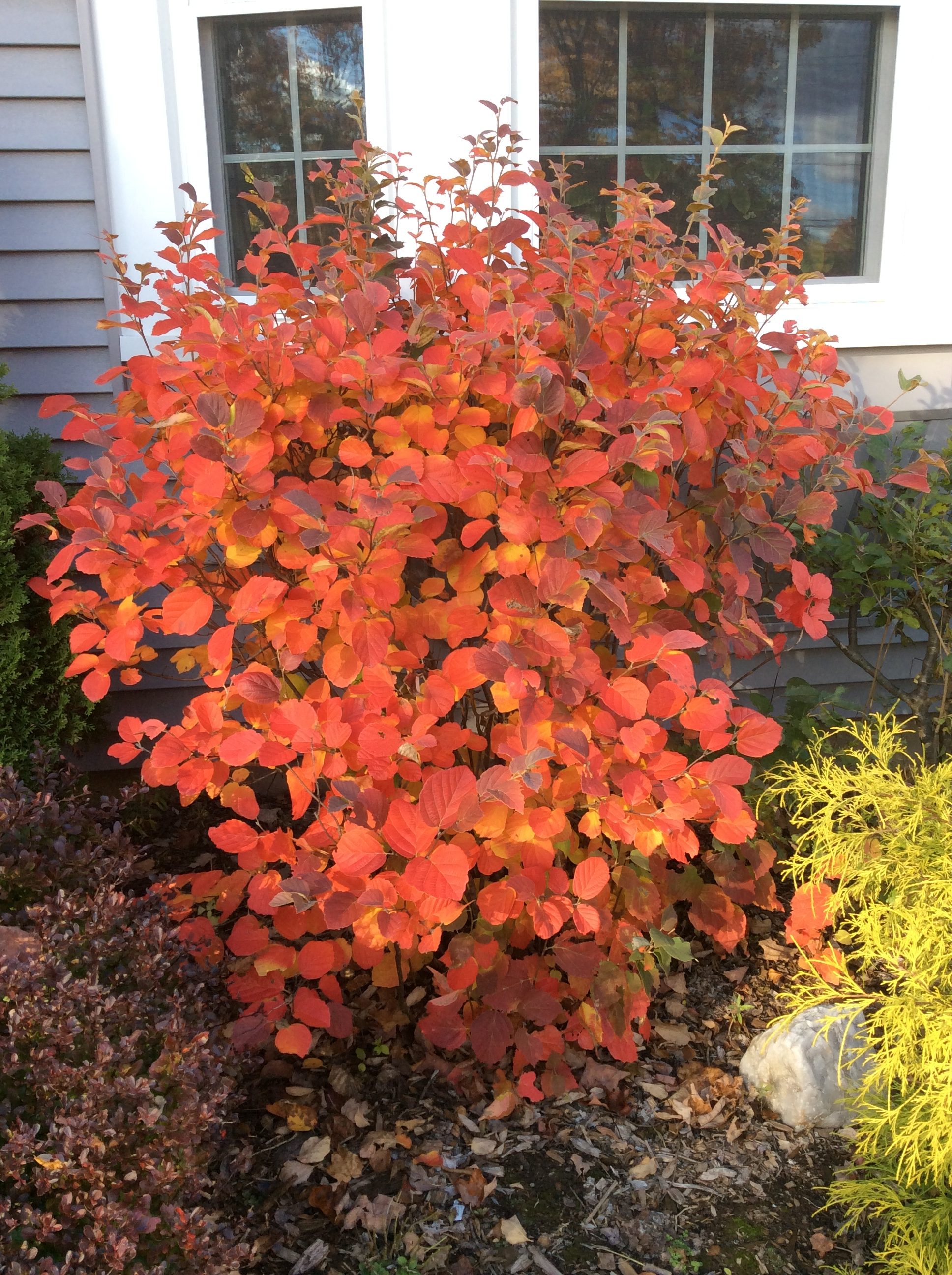 My Fothergilla (Zones 4–8) put on a spectacular display this year.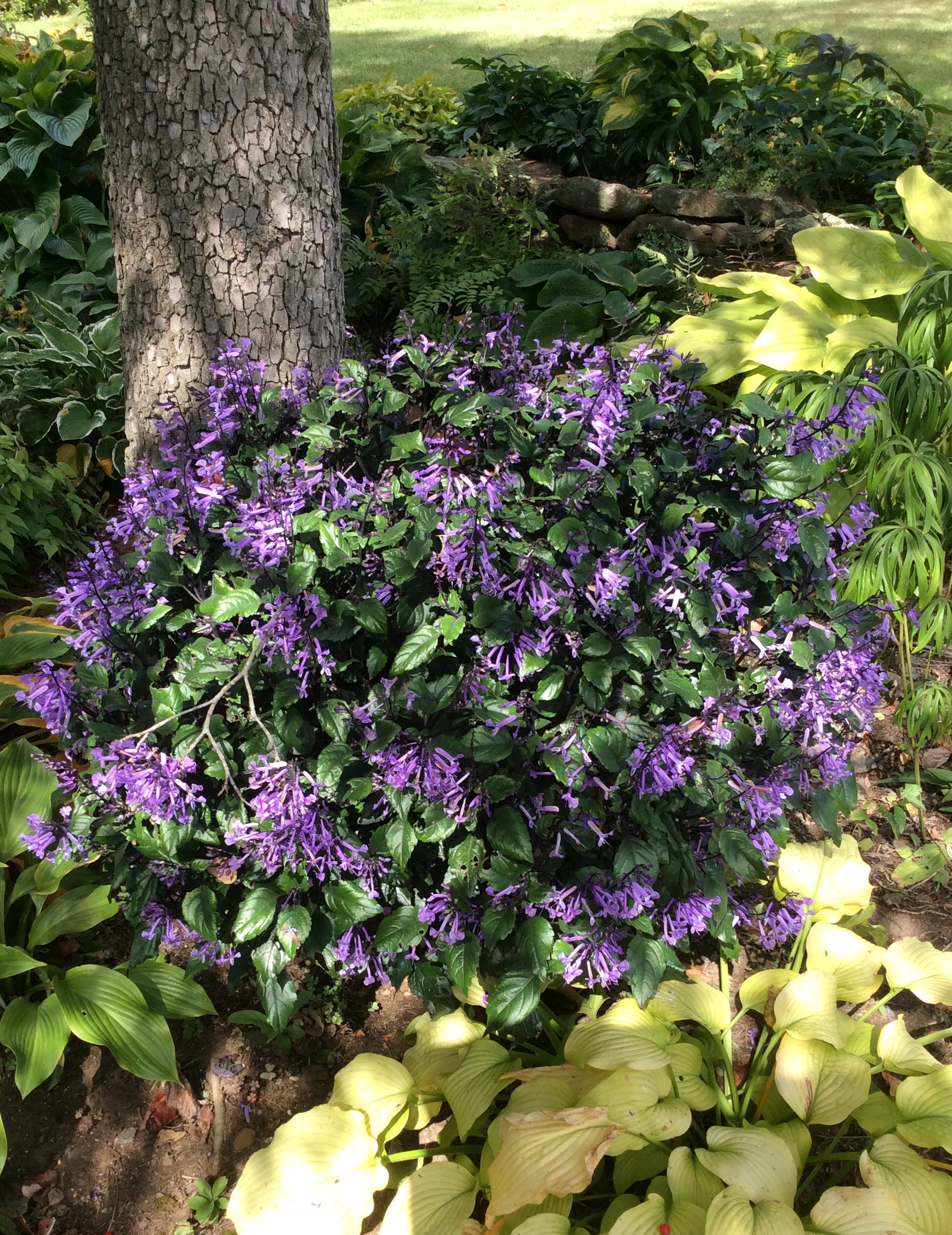 This Plecthrantus 'Mona Lavender' (Zones 9–10 or as annual) is an annual in a pot among my hostas. I brought it into the house, and although the color has faded, the plant is still impressive.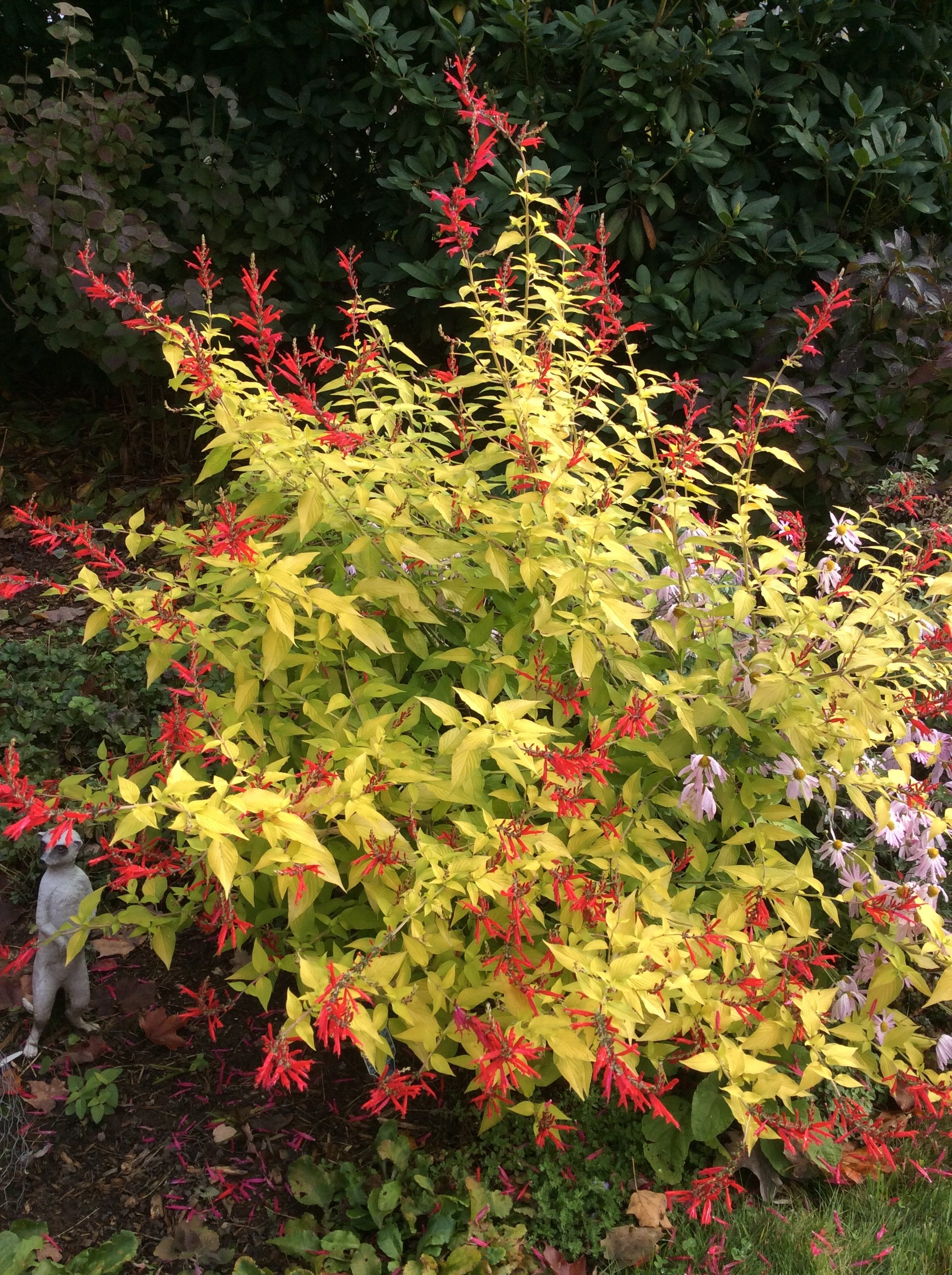 Pineapple sage (Salvia elegans, Zones 8–10 or as annual) is another annual that sometimes does not make its bloom time before frost. It surely was different this year!
Have a garden you'd like to share?
Have photos to share? We'd love to see your garden, a particular collection of plants you love, or a wonderful garden you had the chance to visit!
To submit, send 5-10 photos to [email protected] along with some information about the plants in the pictures and where you took the photos. We'd love to hear where you are located, how long you've been gardening, successes you are proud of, failures you learned from, hopes for the future, favorite plants, or funny stories from your garden.
If you want to send photos in separate emails to the GPOD email box that is just fine.
Have a mobile phone? Tag your photos on Facebook, Instagram or Twitter with #FineGardening!
You don't have to be a professional garden photographer – check out our garden photography tips!
Do you receive the GPOD by email yet? Sign up here.