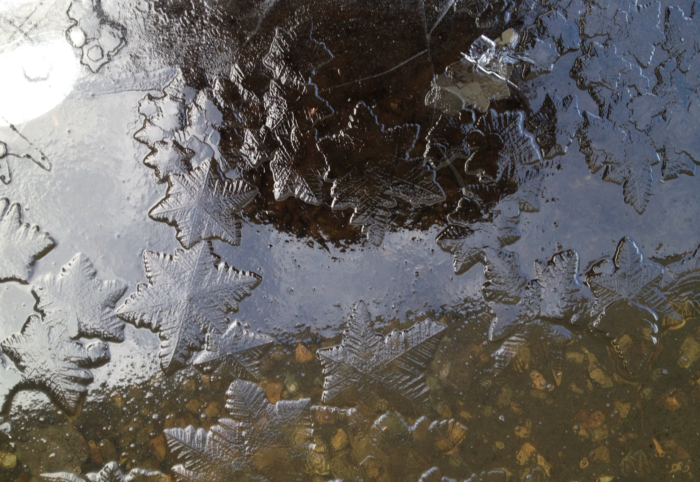 Today we're visiting Jana Trusz's garden in Canton, Massachusetts.
I love checking out the Garden Photos of the Day, and I find great joy and inspiration in looking at these gardens. This time of year is so rich with color and dramatic lighting, yet it is also the time for rest and reflection in the garden. I started to look at photos from the year in my garden and had a difficult time choosing what I loved the most. My garden borders conservation land, untamed woods, which means lots of wildlife and a duty to plant respectfully. Many of my plants have made their way here from my mother's garden. We shared an incredible love for tending, planting, and admiring together.
I have chosen some of my favorites.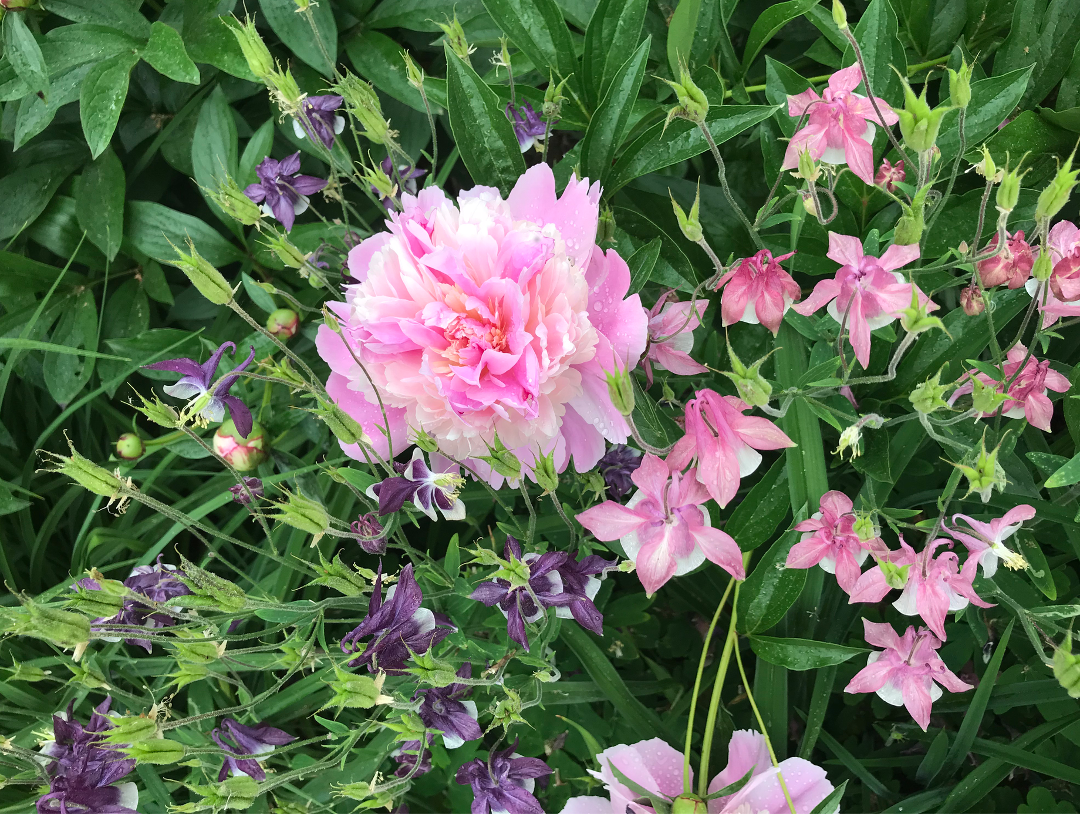 Spring brings columbines (Aquilegia vulgaris, Zones 3–8) from my mother's garden, self-seeding in the most unusual and pleasing places.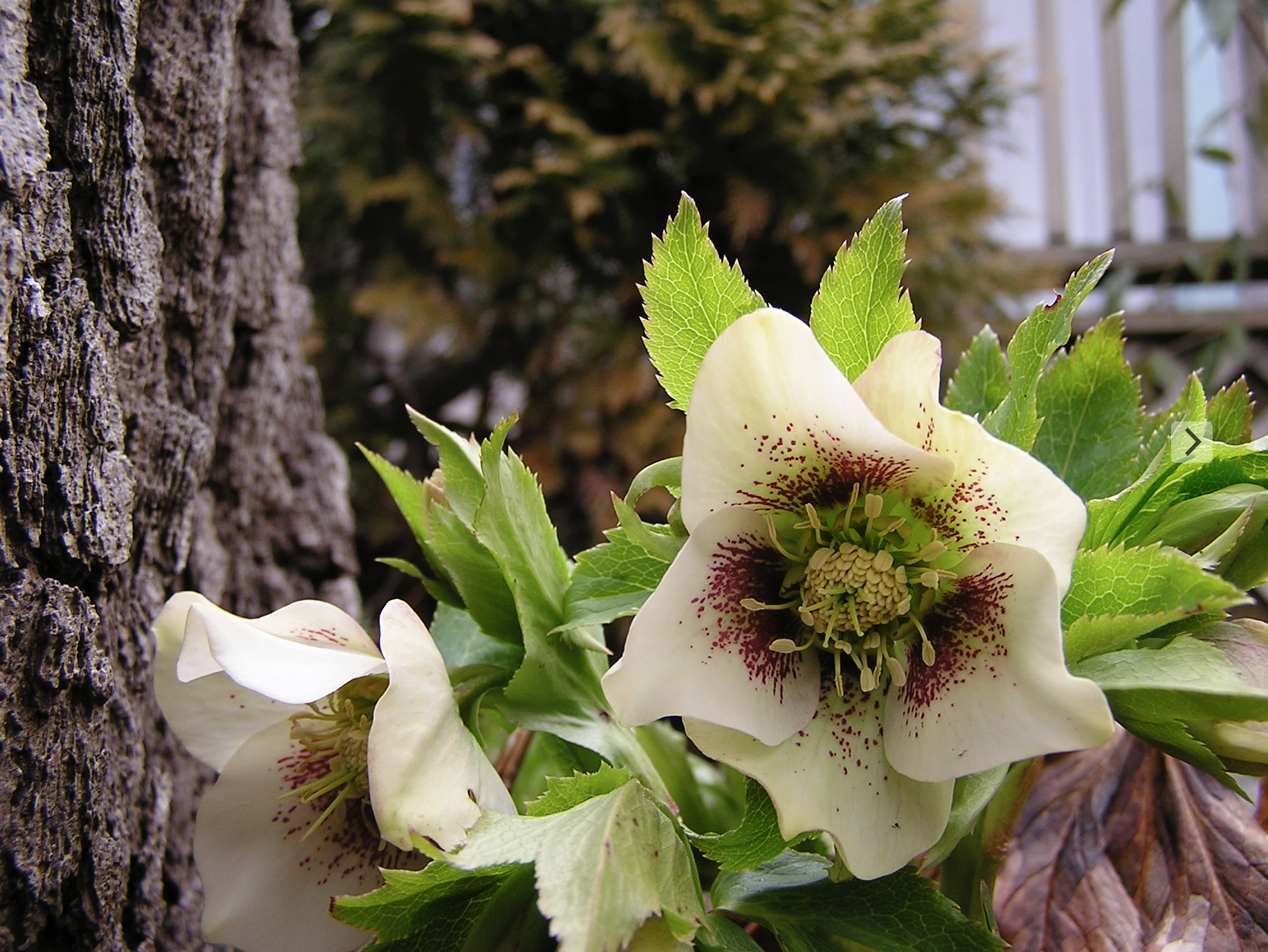 I also have lots of hellebores (Helleborus × hybridus, Zones 4–9) popping up through the snow, sometimes as early as February!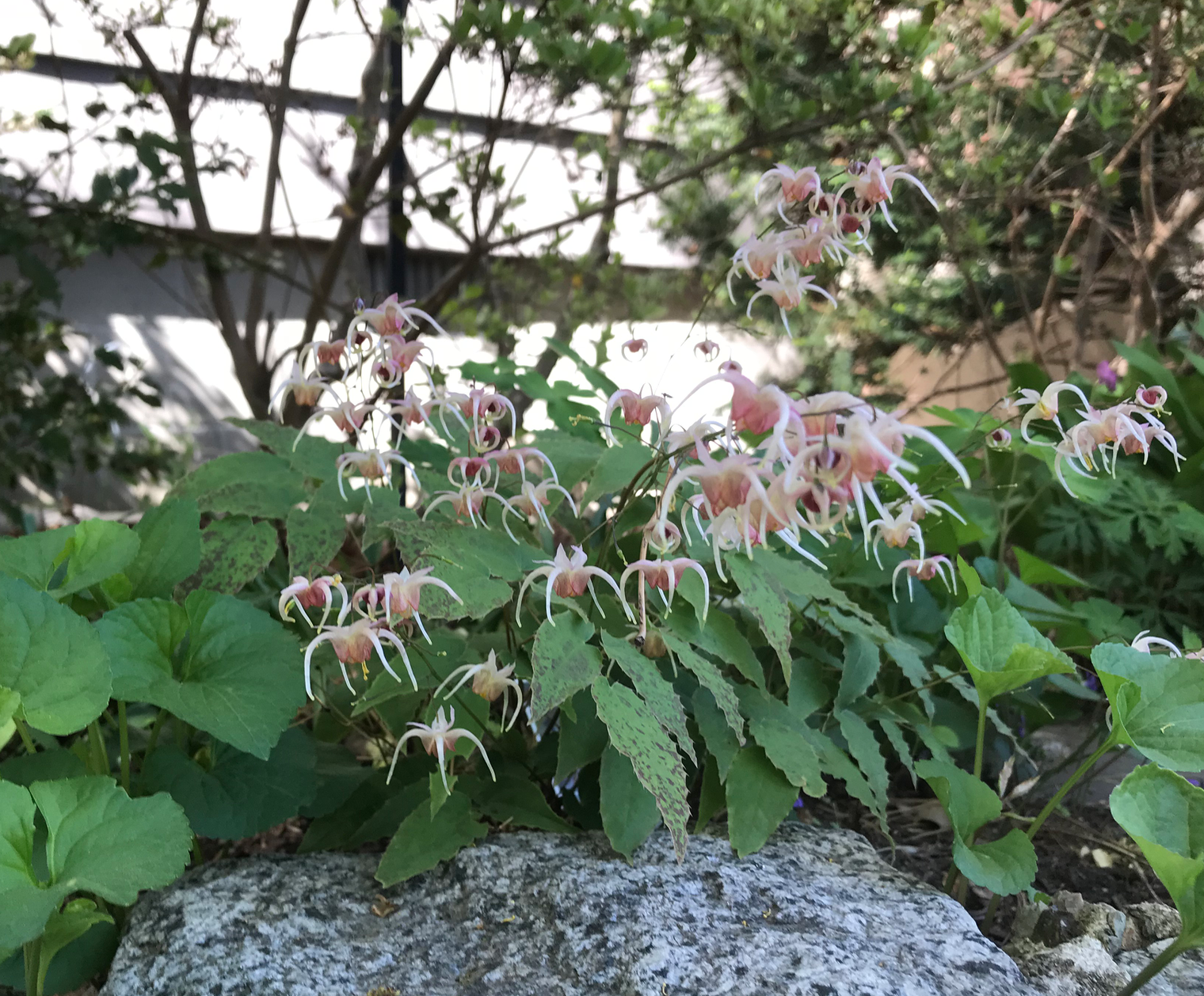 Epimedium (bishop's hat, Zones 5–9) grace my garden early on, with blooms lasting for weeks.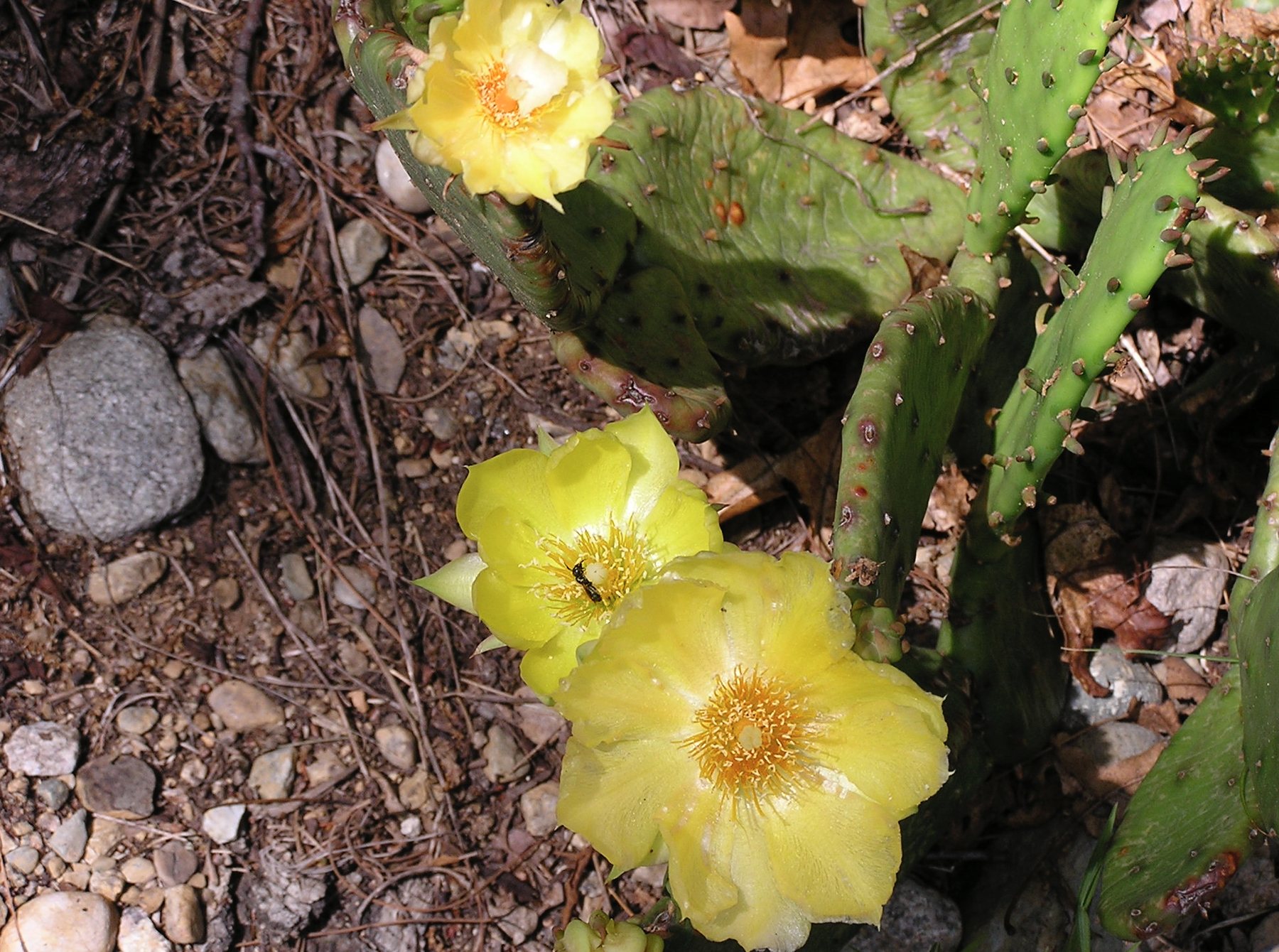 I bought a prickly pear cactus (Opuntia) without much hope for it to survive the snowy winter. That was six years ago. Although it looks absolutely horrible in the winter and early spring, it then plumps up and offers beautiful yellow flowers.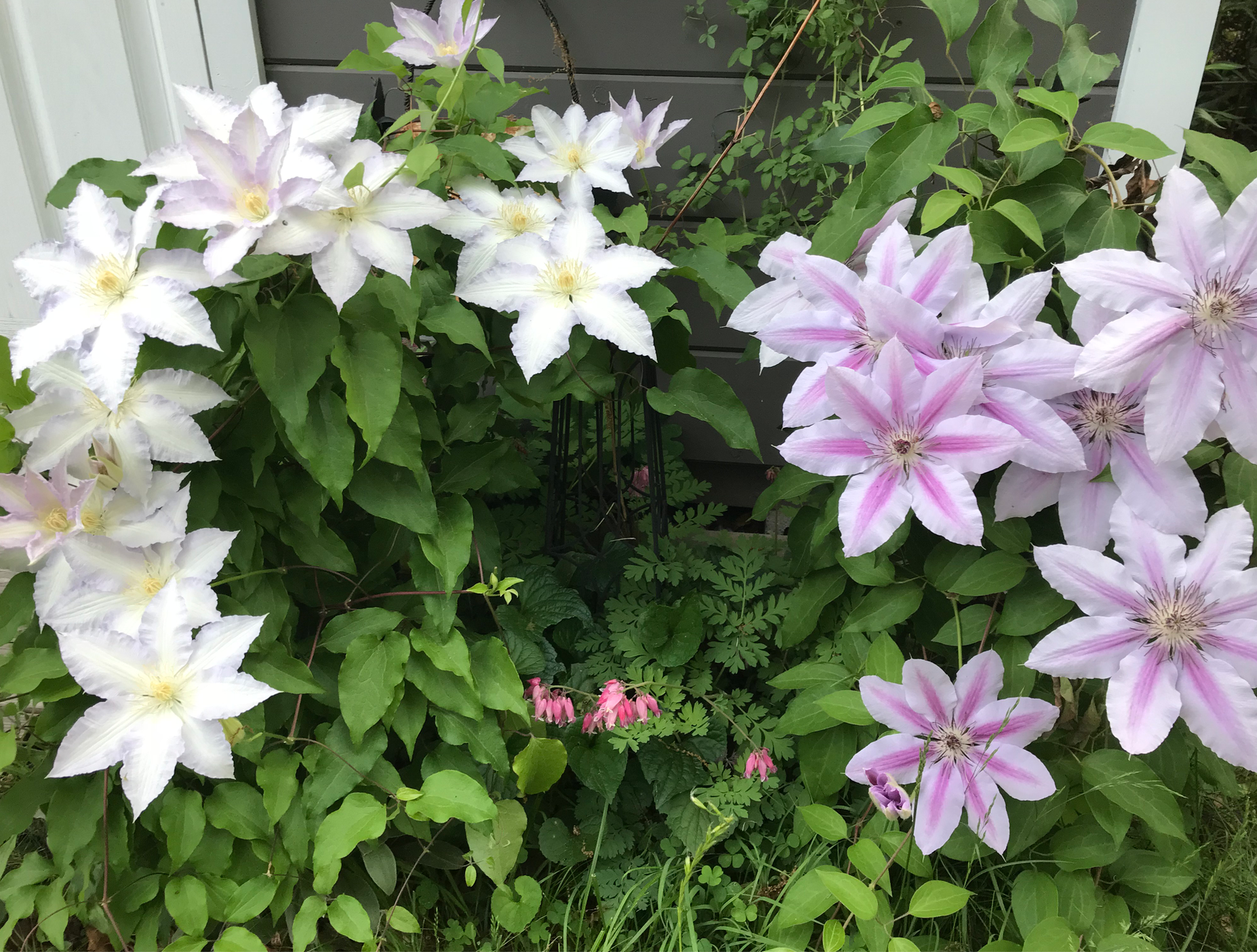 Clematis! What can I say about such a beautiful vine? These are just two in my collection. You can see the promise of the beautiful spun gold seed clusters to come.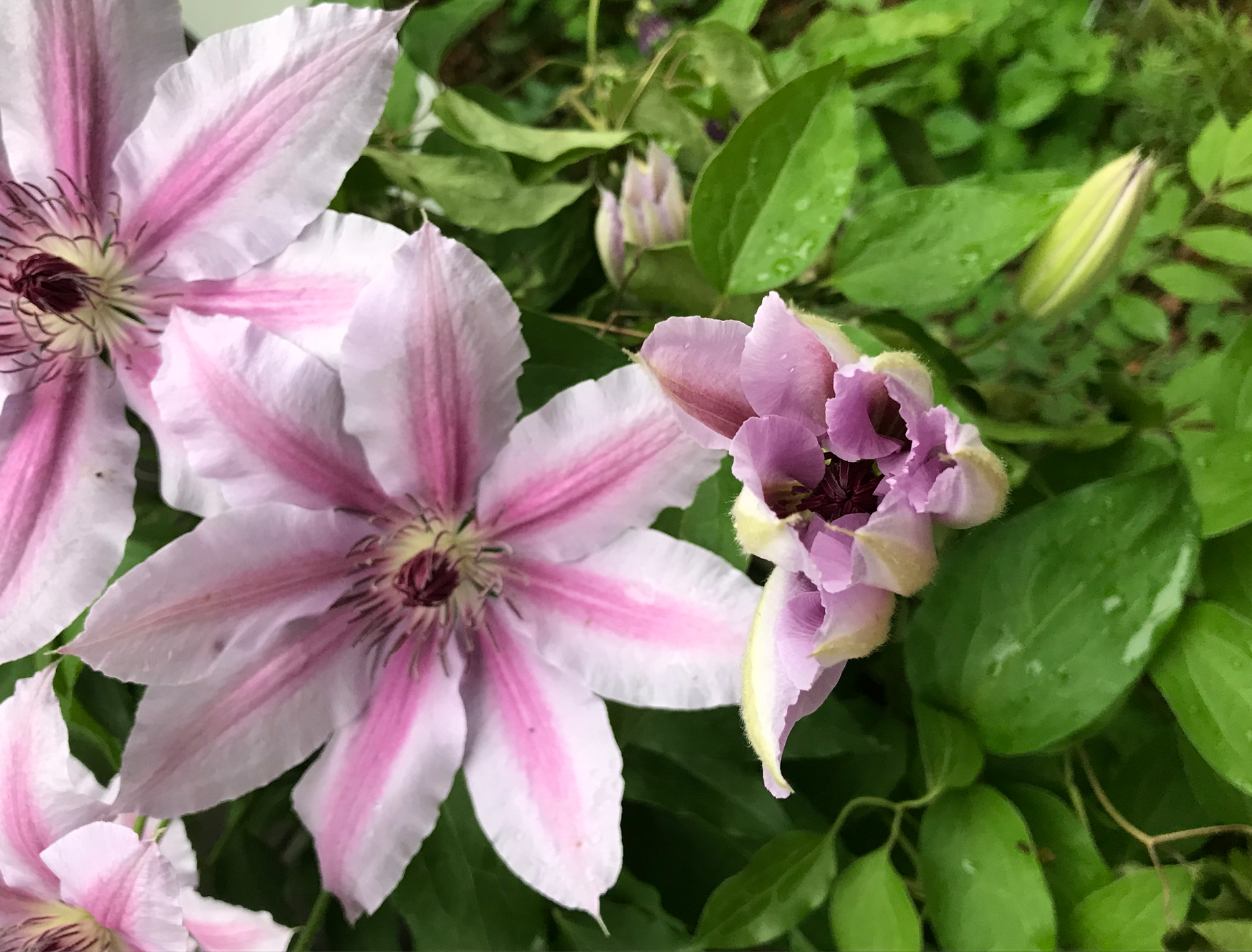 Detail of an unfolding clematis bud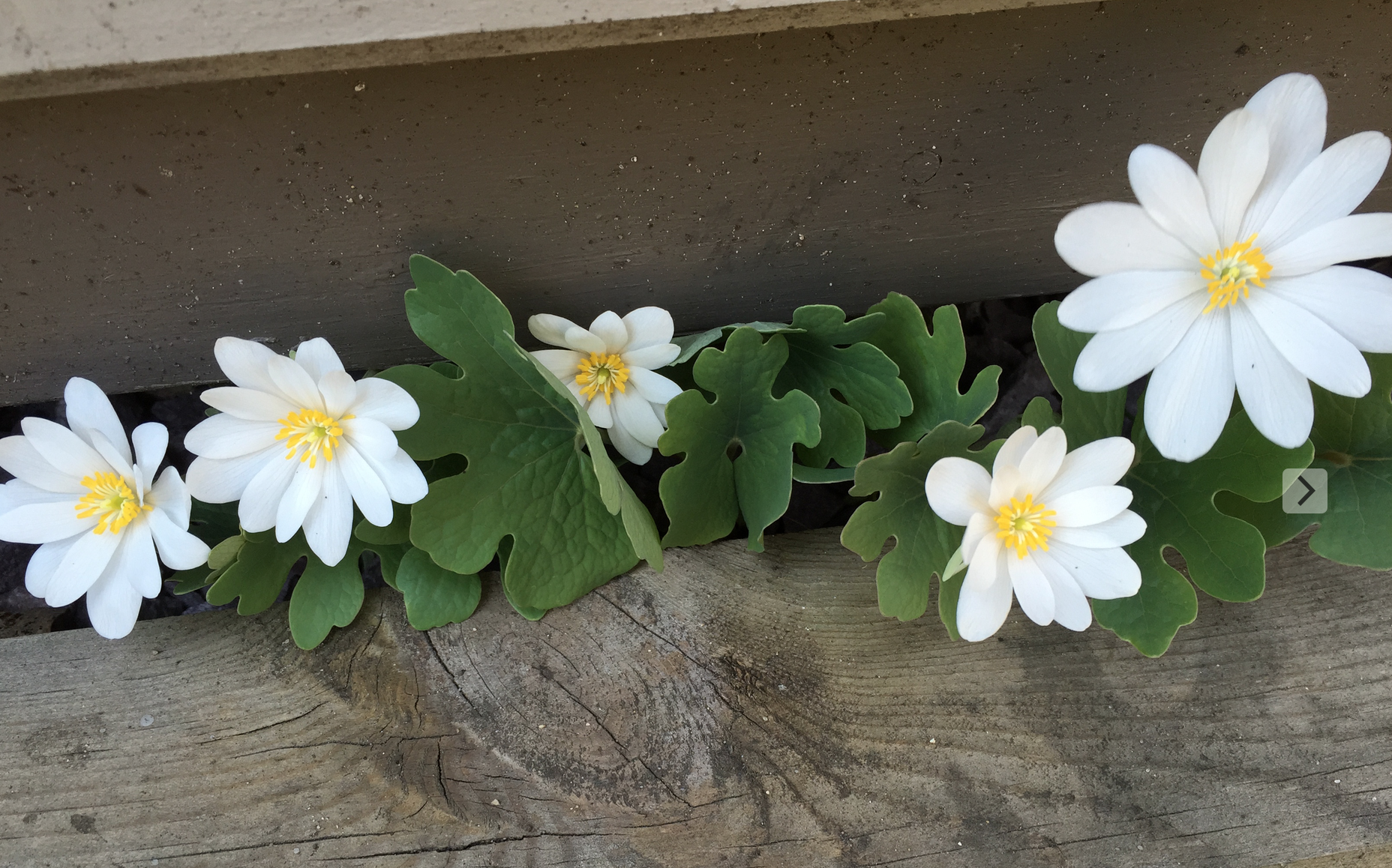 Three years ago I had a shed put in a garden spot. This sweet little bloodroot (Sanguinaria canadensis, Zones 3–8) was not noticed until the following spring. Now it comes up faithfully, peeping out from under the shed.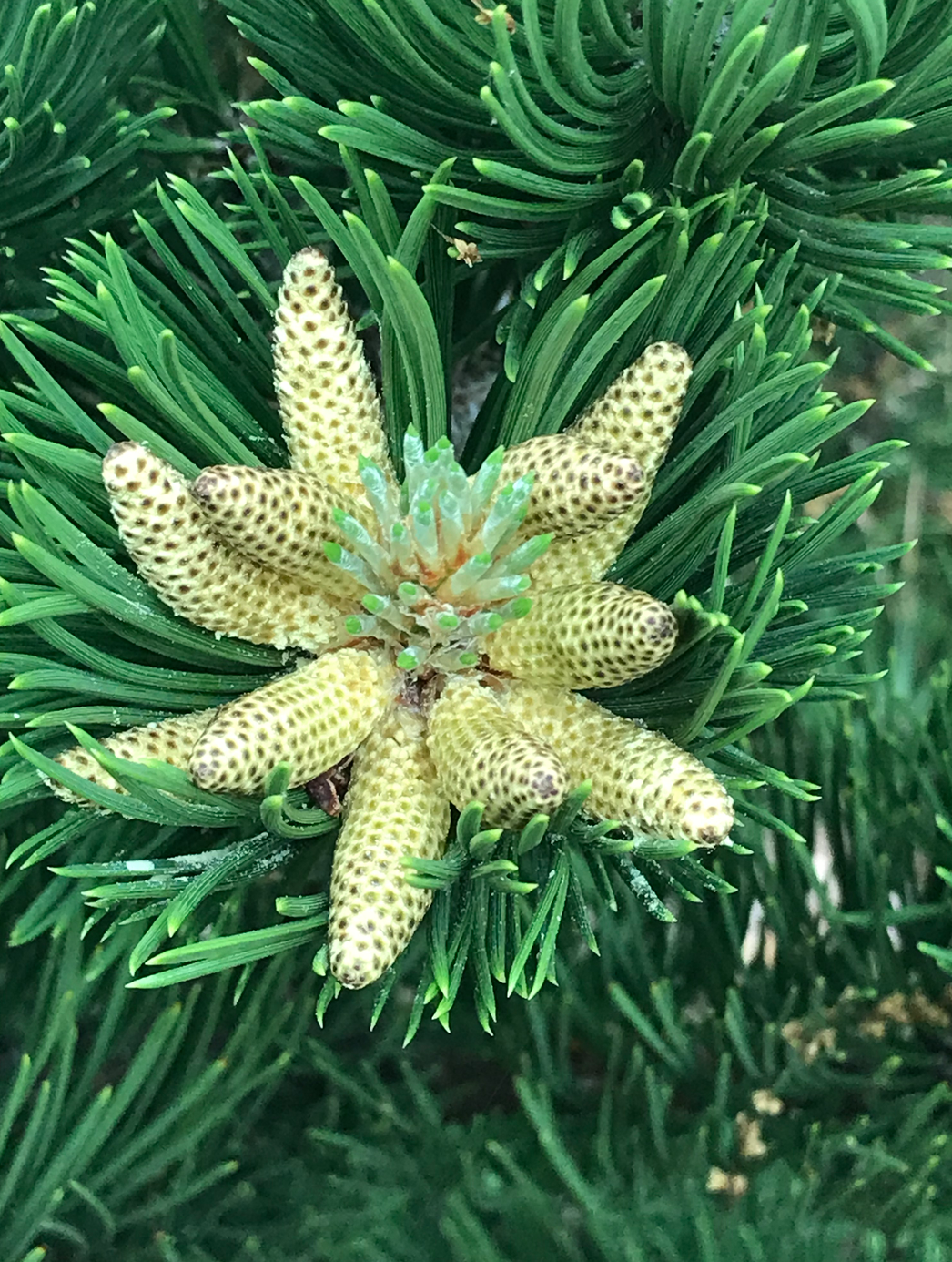 My newest interest is evergreens. This is Austrian pine 'Oregon Green' (Pinus nigra 'Oregon Green', Zones 4–7). Nothing in the description prepared me for the beautiful candles to develop. They're like little sea stars.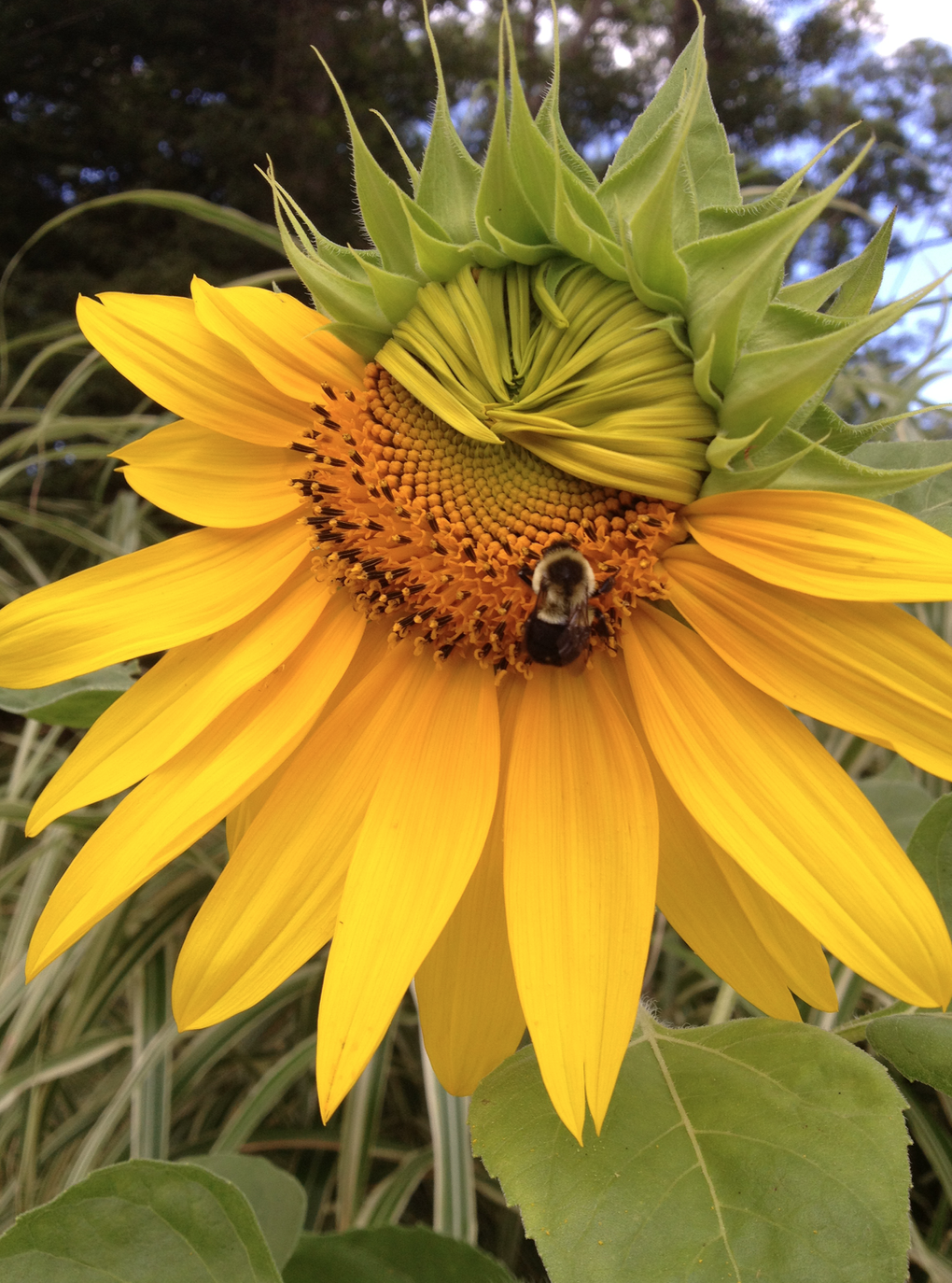 A sunflower (Helianthus annuus, annual) stands tall and proud after surviving the attack of the squirrels. The squirrels usually win, but when they don't, I get a wonderful fall show.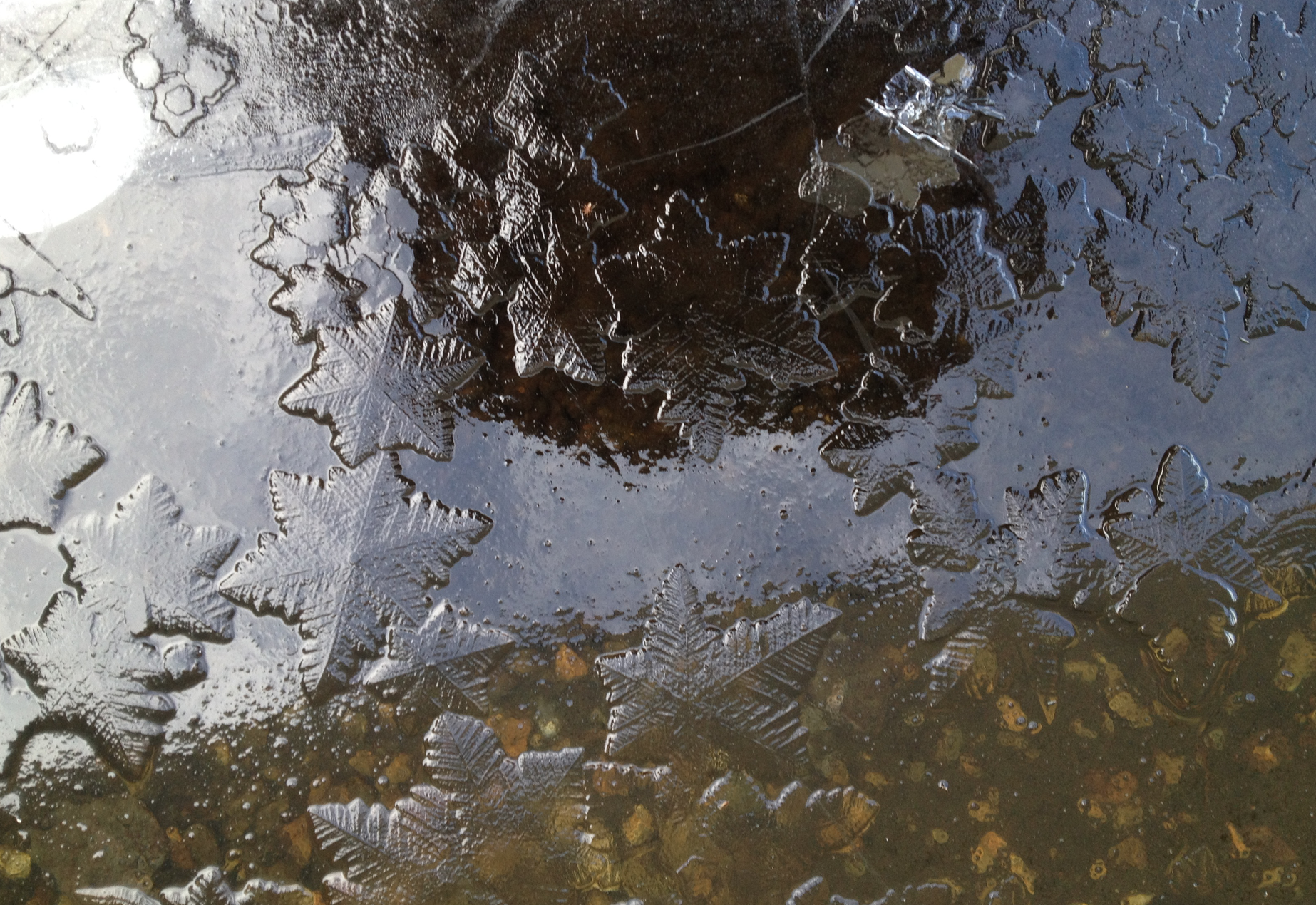 My last photo is from our first below-freezing morning. A puddle of water with the most beautiful star crystals invites me to reflect on the beauty of past seasons and to enjoy the season to come.
What were your favorite garden memories from the year? Send them in!
Have a garden you'd like to share?
Have photos to share? We'd love to see your garden, a particular collection of plants you love, or a wonderful garden you had the chance to visit!
To submit, send 5-10 photos to [email protected] along with some information about the plants in the pictures and where you took the photos. We'd love to hear where you are located, how long you've been gardening, successes you are proud of, failures you learned from, hopes for the future, favorite plants, or funny stories from your garden.
If you want to send photos in separate emails to the GPOD email box that is just fine.
Have a mobile phone? Tag your photos on Facebook, Instagram or Twitter with #FineGardening!
You don't have to be a professional garden photographer – check out our garden photography tips!
Do you receive the GPOD by email yet? Sign up here.