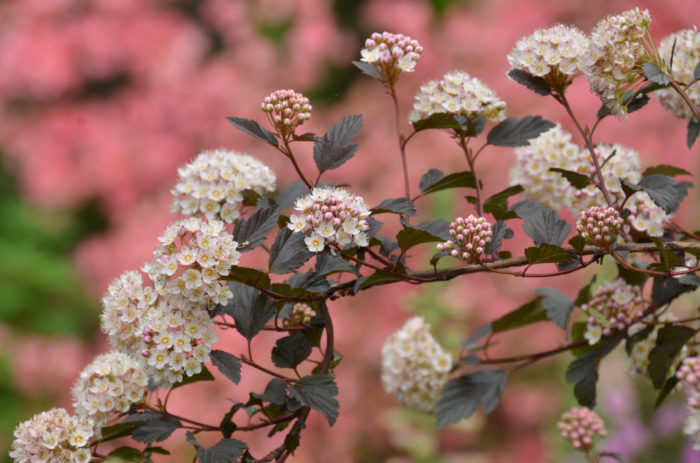 Today's photos are from Carol Verhake.
Every year since 2005 I have created a wall calendar featuring photos of my garden. I looked at every calendar recently and enjoyed seeing how my garden has changed over the years. I also took note of some consistent components. I thought I'd share some of my 2021 calendar photos with you as a way of celebrating a year in my garden. I suspect I'm not the only one to spend extra time in my garden this year, so perhaps the idea of a photo calendar will appeal to other Fine Gardening readers.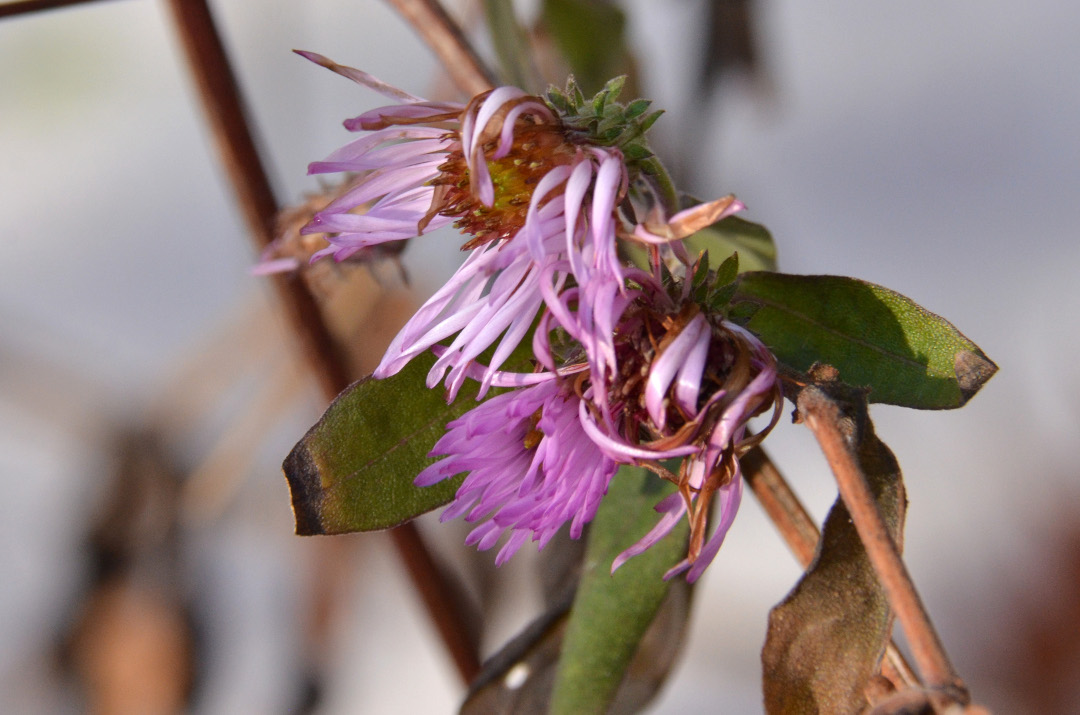 Ampelaster carolinianus (climbing aster, Zones 4–8) was a gift from a friend. I was thrilled to see it blooming in my Berwyn, Pennsylvania (Zone 6b) garden in early January.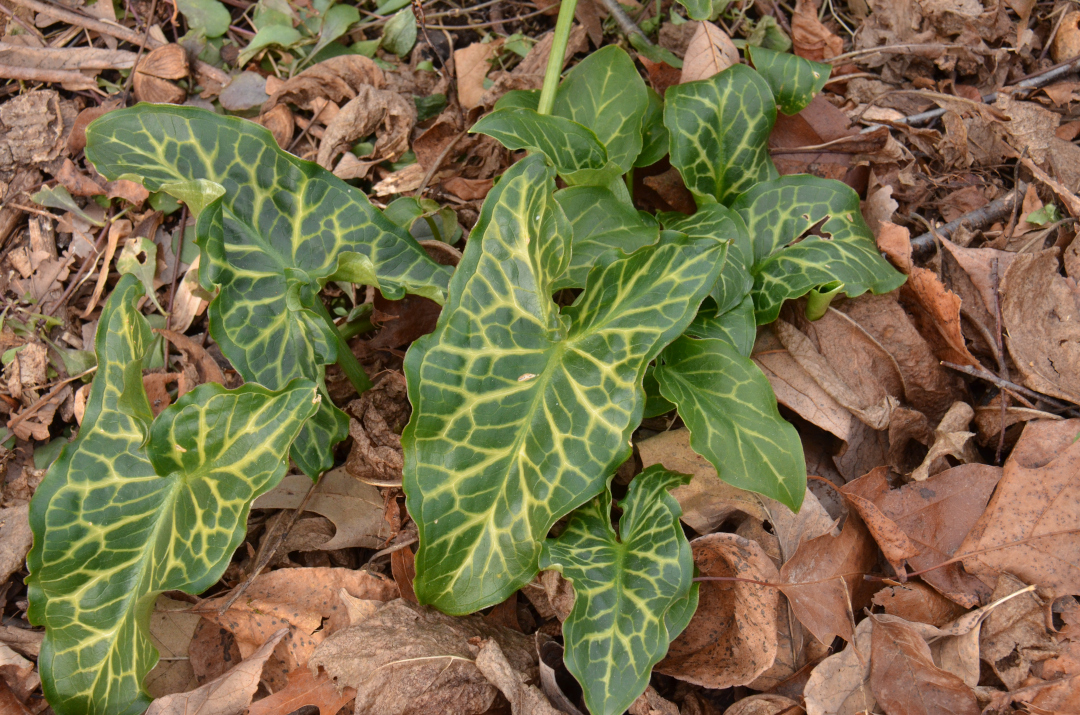 Arum italicum (Zones 5–9) pops up here and there. I love its variegated, arrowhead-shaped leaves and its evergreen/winter interest.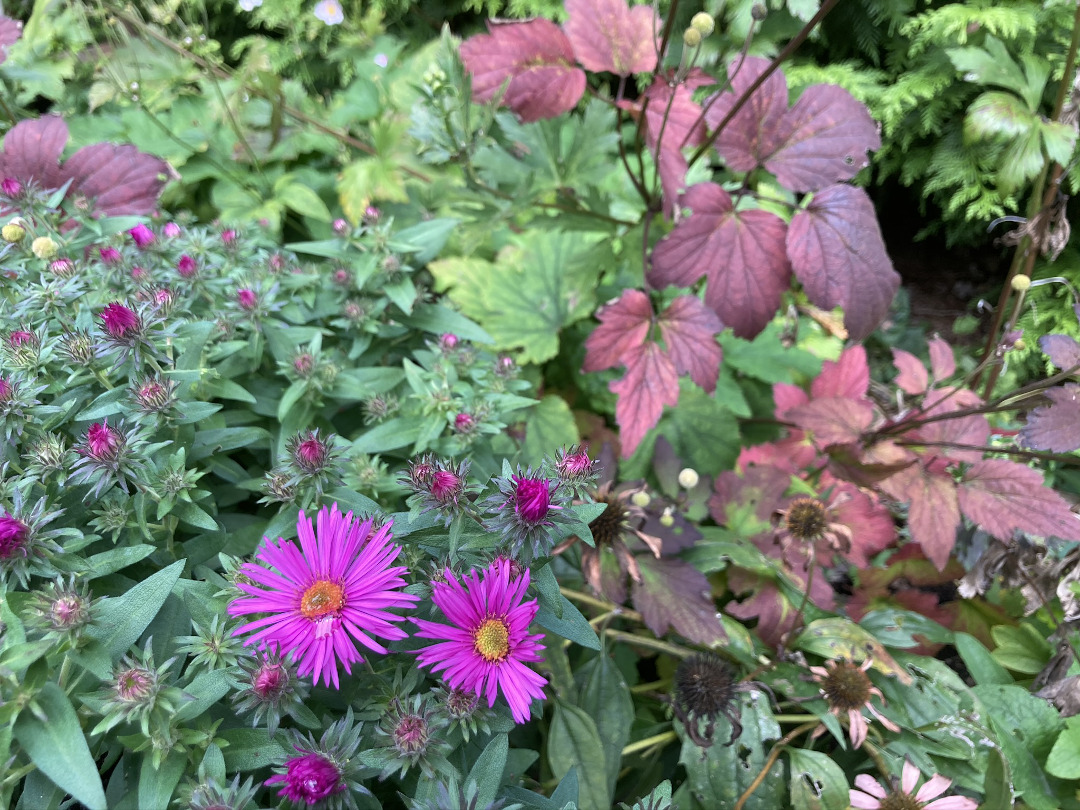 Aster 'Vibrant Dome' (Symphyotrichum novae-angliae 'Vibrant Dome', Zones 4–8) pairs well with the changing foliage of my nearby anemone 'Pamina' (Anemone hupehensis var. japonica 'Pamina', Zones 5–8).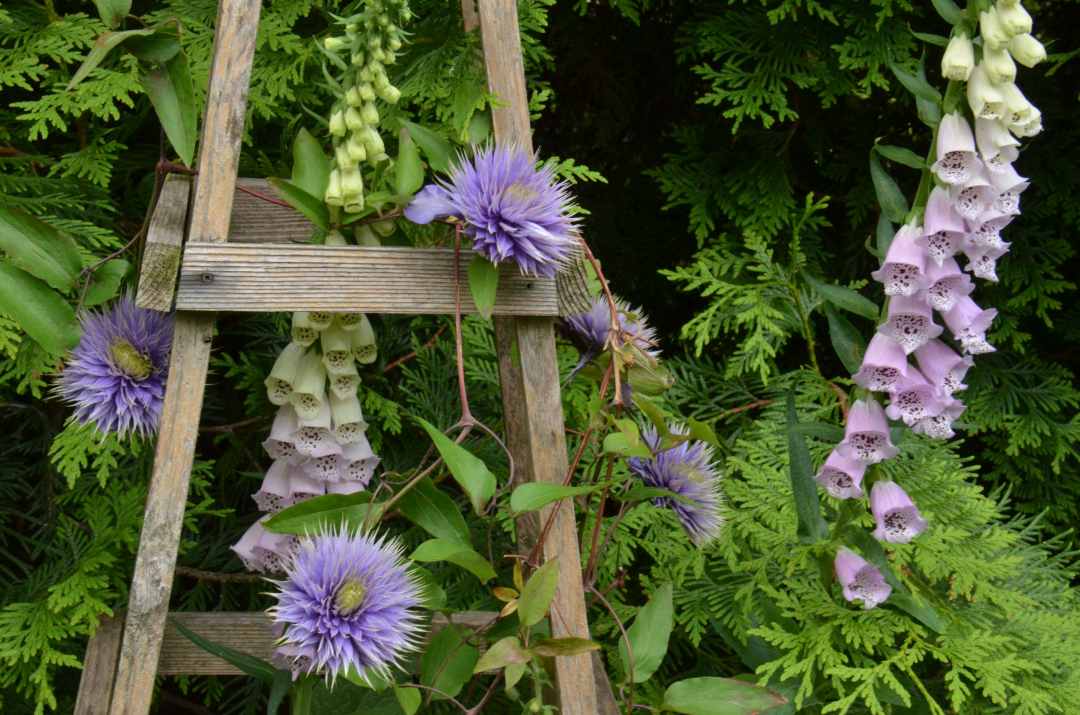 Clematis 'Multi-Blue' (Zones 3–9) is a relatively new addition. It's very showy, and I like its color and texture adjacent to the Digitalis purpurea (foxglove, Zones 4–8), a treasured and long-standing plant in my garden, originally from my parents' garden in Illinois.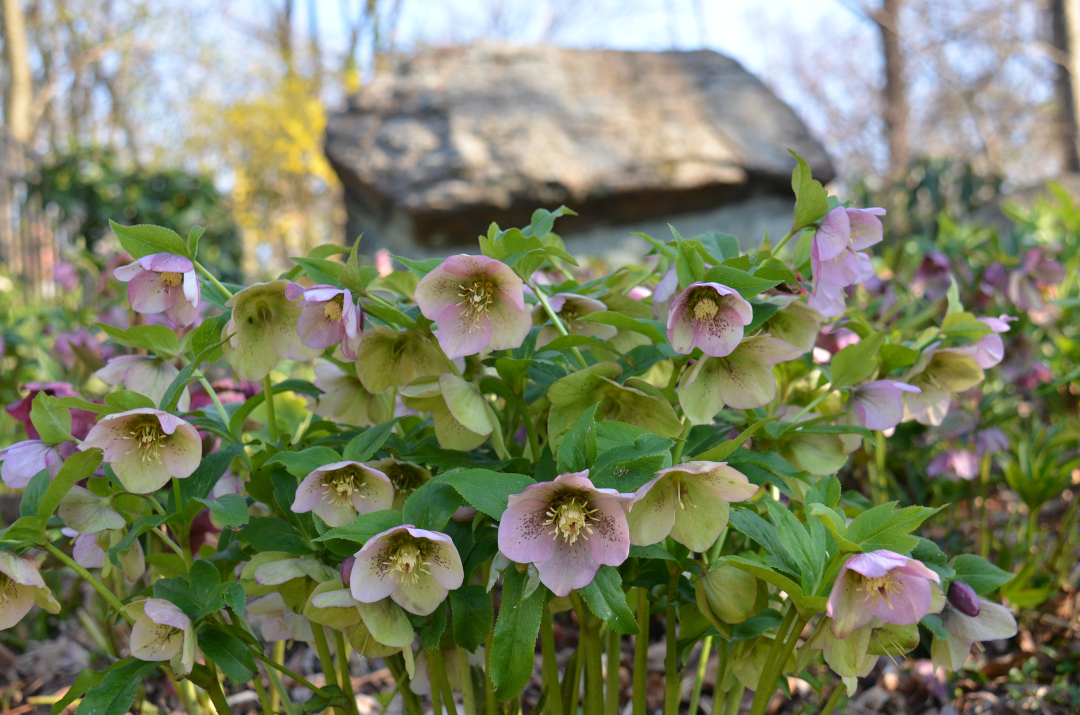 My 1.3-acre property is adorned with many large, naturally occurring boulders. One of the boulders looks like it has a roof, so it's been dubbed "House Rock." House Rock appears in many of my calendars, and 2021 is no exception. It's pictured with Helleborus orientalis (Zones 4–9) in the foreground.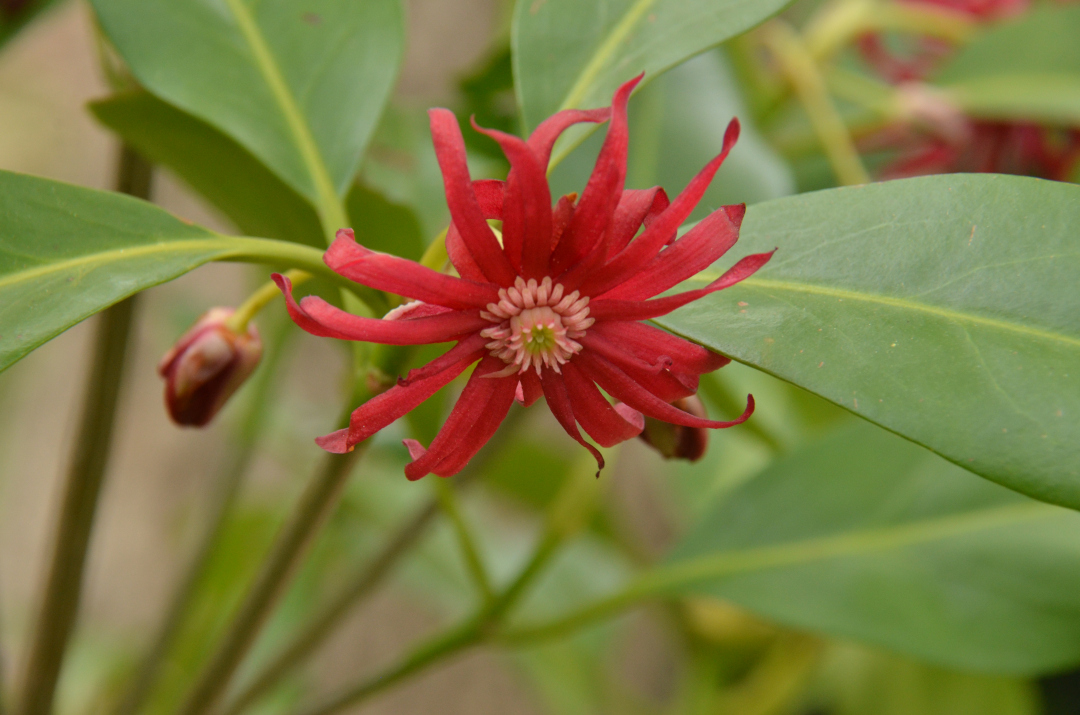 I adore Illicium floridanum (Zones 6–10). The anise-scented leaves, the beautiful flowers, and the deer resistance are fabulous features. The flowers of 'Woodland Ruby' are quite special when observed up close.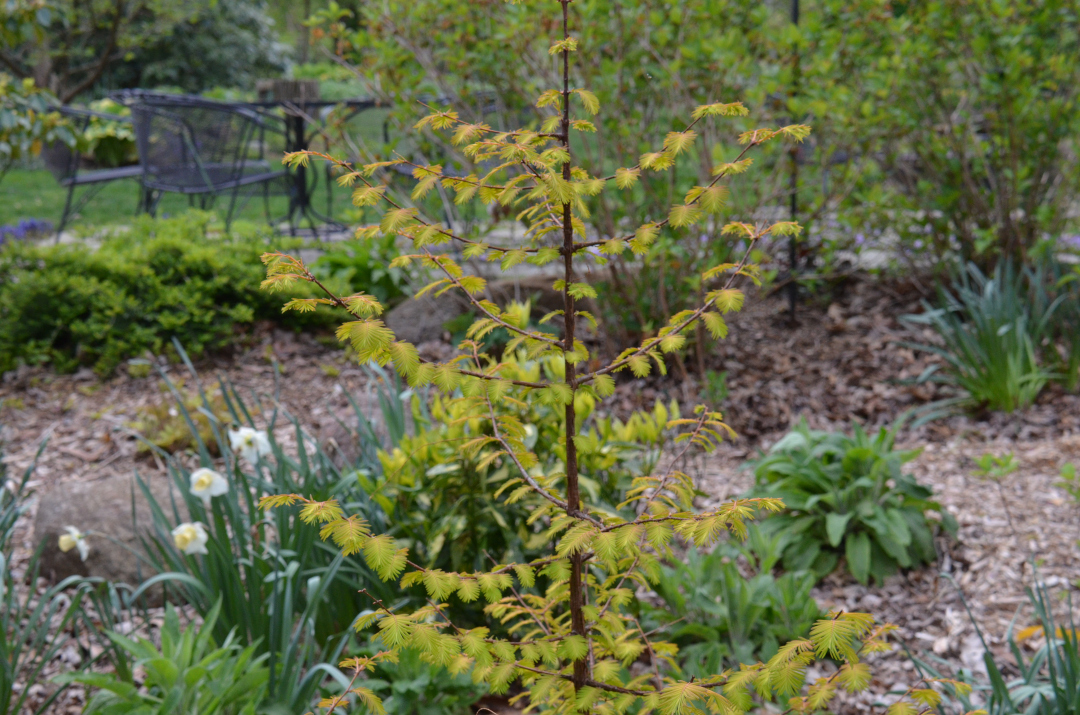 Metasequoia glyptostroboides 'Soul Fire' ('Soul Fire' dawn redwood, Zones 5–8), which was introduced to the market recently, has amazing golden needles that light up the landscape. I'm honored to own this newbie to the horticulture world.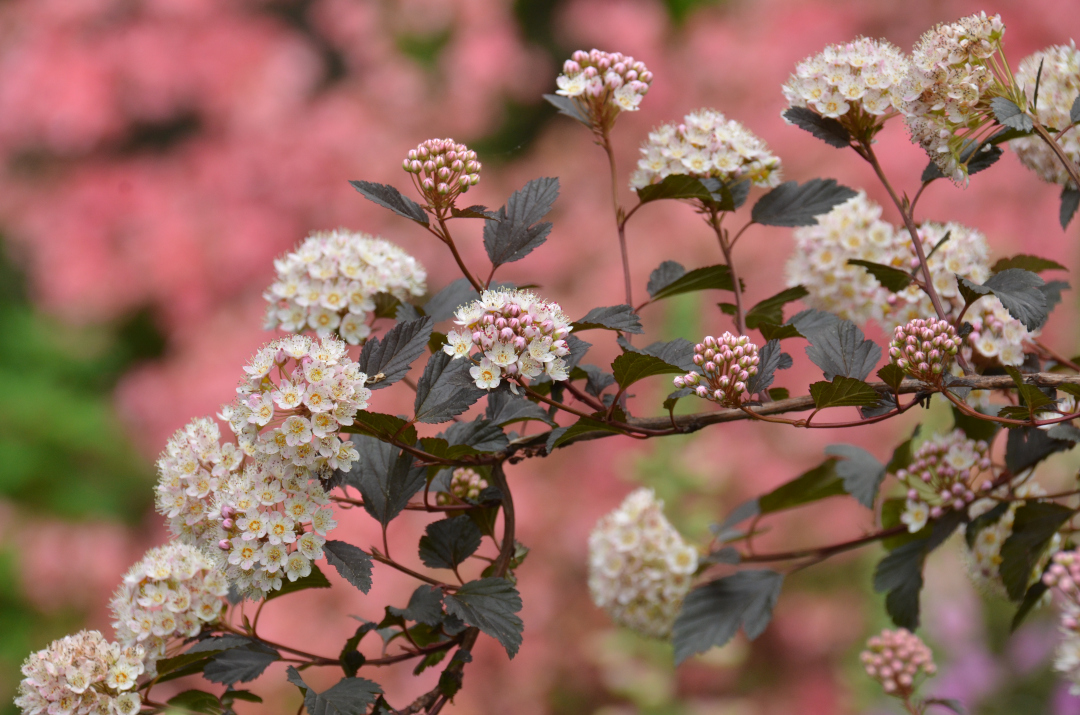 Summer Wine ninebark (Physocarpus opulifolius 'Seward', Zones 3–8) has arching burgundy branches. I was able to capture the moment it bloomed with an old-fashioned pink azalea (originally on the property when I bought it in 2000) as a backdrop.
Have a garden you'd like to share?
Have photos to share? We'd love to see your garden, a particular collection of plants you love, or a wonderful garden you had the chance to visit!
To submit, send 5-10 photos to [email protected] along with some information about the plants in the pictures and where you took the photos. We'd love to hear where you are located, how long you've been gardening, successes you are proud of, failures you learned from, hopes for the future, favorite plants, or funny stories from your garden.
If you want to send photos in separate emails to the GPOD email box that is just fine.
Have a mobile phone? Tag your photos on Facebook, Instagram or Twitter with #FineGardening!
You don't have to be a professional garden photographer – check out our garden photography tips!
Do you receive the GPOD by email yet? Sign up here.