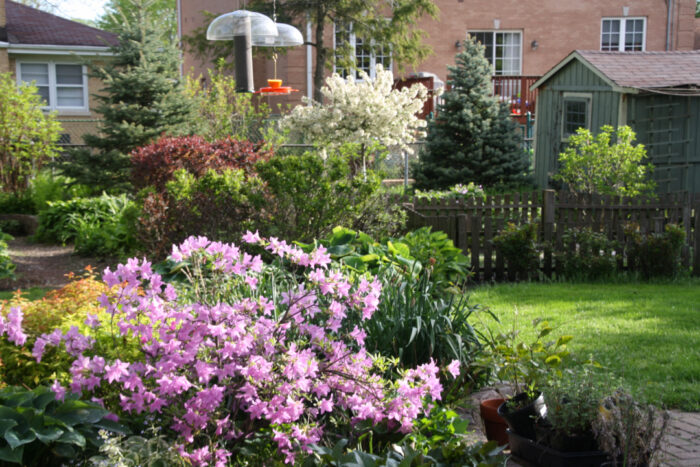 Today's offering is from Bill Marvin, a landscape designer living in Skokie, Illinois.
My background is graphic design, and I don't consider myself a master gardener. I think I've just scratched the surface of what there is to know about plants. The landscaping for my yard was never designed. It just evolved over 25 years between needing a garden and bringing home struggling orphans from my projects. The color from flowering plants still amazes me.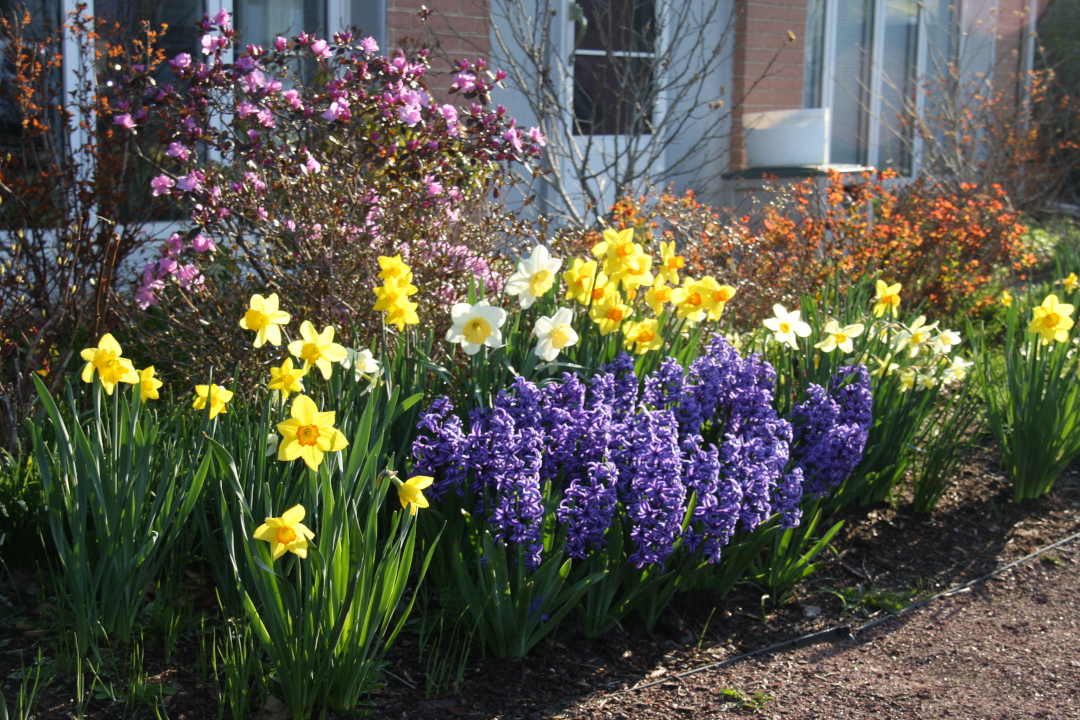 Daffodils (Narcissus hybrids, Zones 3–9), hyacinths (Hyacinthus orientalis, Zones 4–8), and azaleas (Rhododendron hybrids, Zones 5–10) light up the springtime front yard.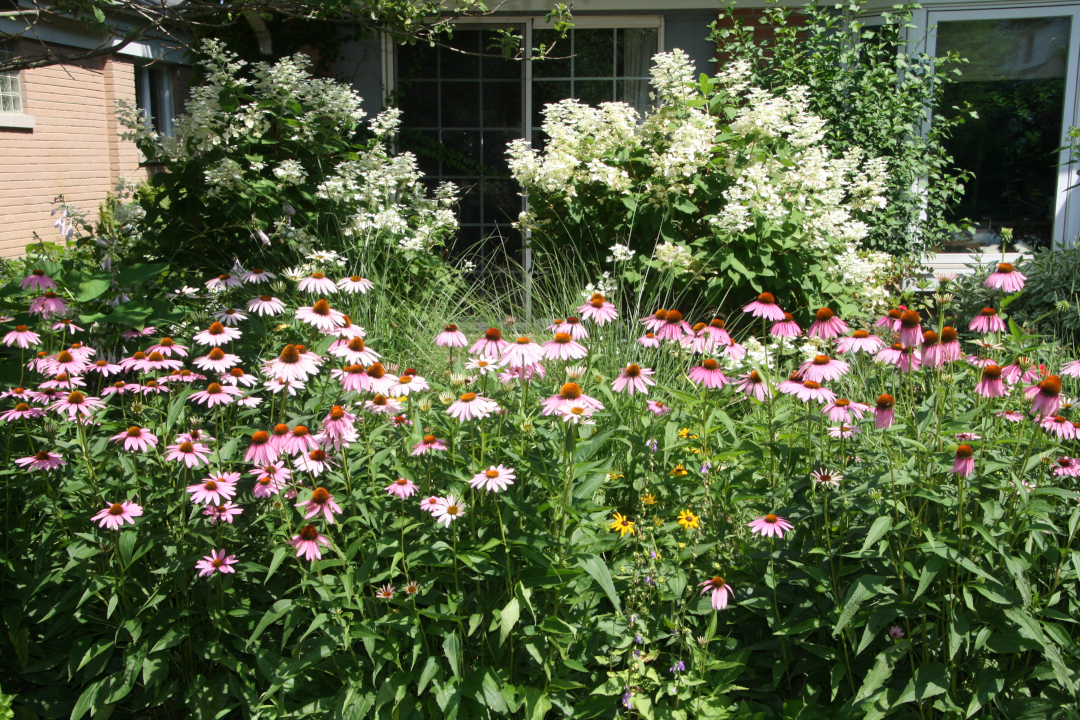 This is a summertime view from my studio. Purple coneflowers (Echinacea purpurea, Zones 3–8) and 'Pink Diamond' hydrangeas (Hydrangea paniculata 'Pink Diamond', Zones 3–8), and rose of Sharon (Hibiscus syriacus, Zones 5–8) get ready to bloom.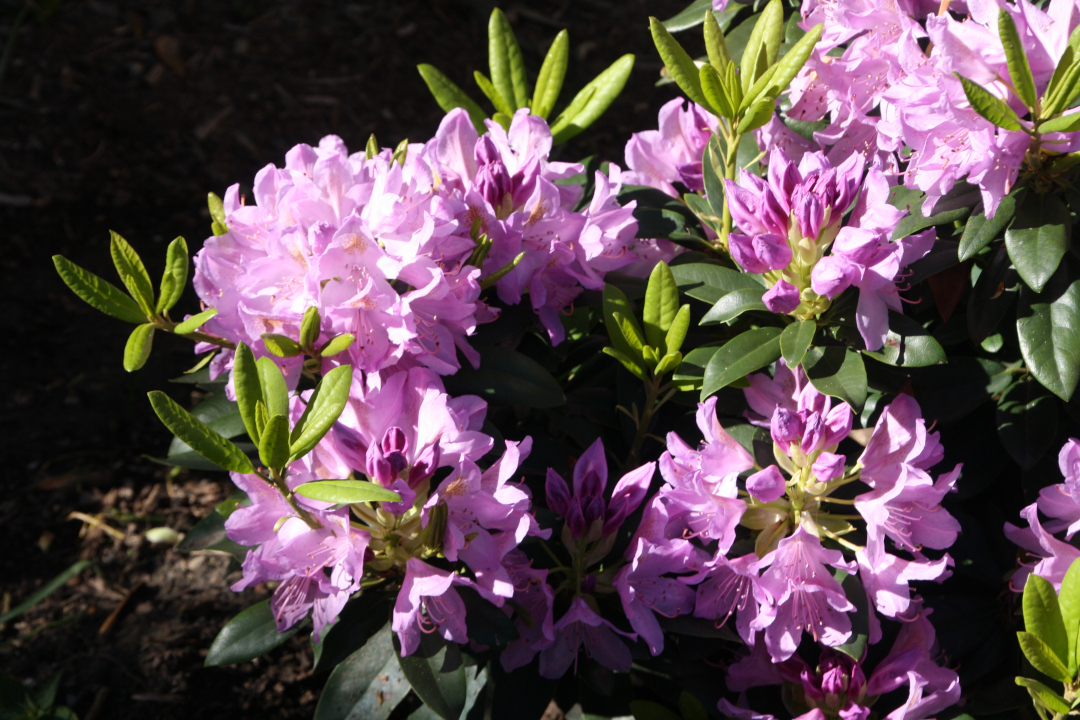 These 'PJM' rhododendrons (Rhododendron 'PJM', Zones 4–8) are delightful under my studio window.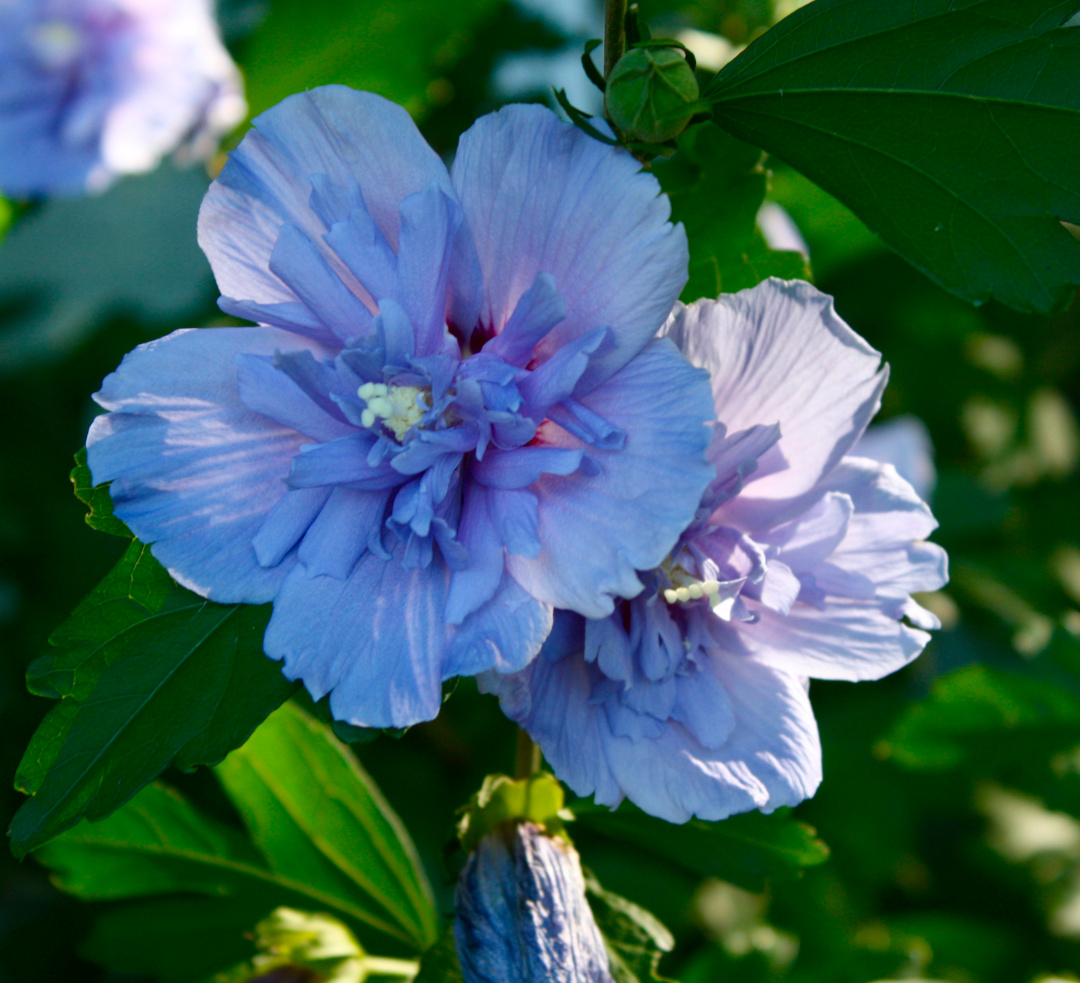 This blossom is a Blue Chiffon rose of Sharon and one of my favorites.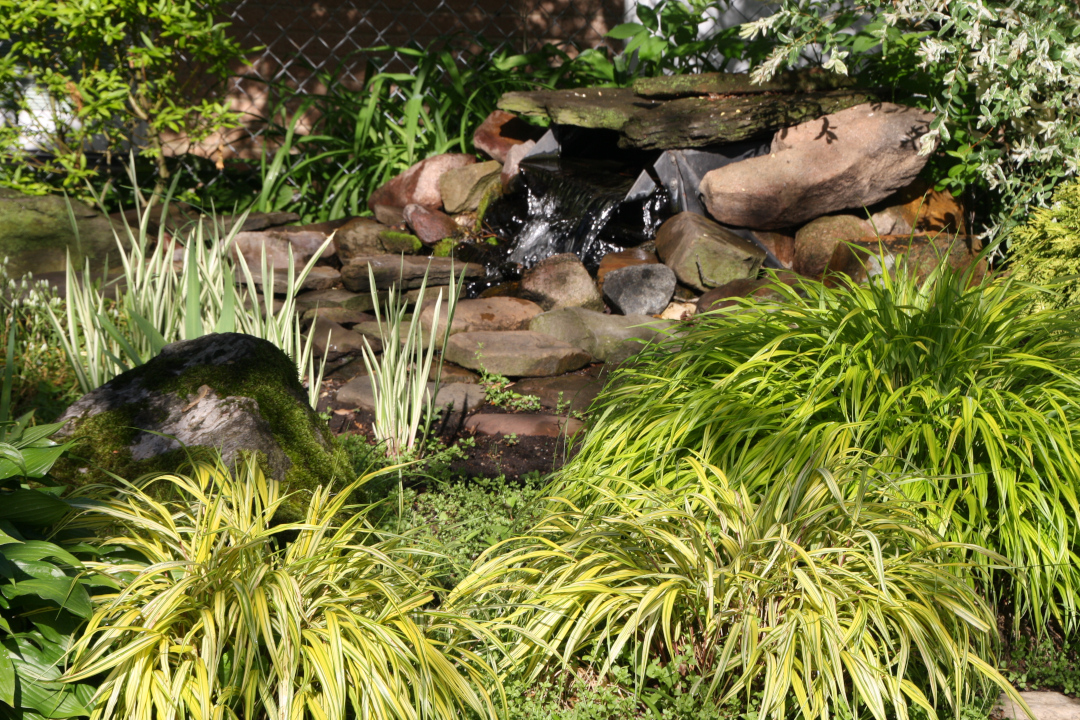 I have turned the backyard into a wildlife habitat, and one of the essential features is running water. The large and small birds that come to the feeders love taking baths in the stream.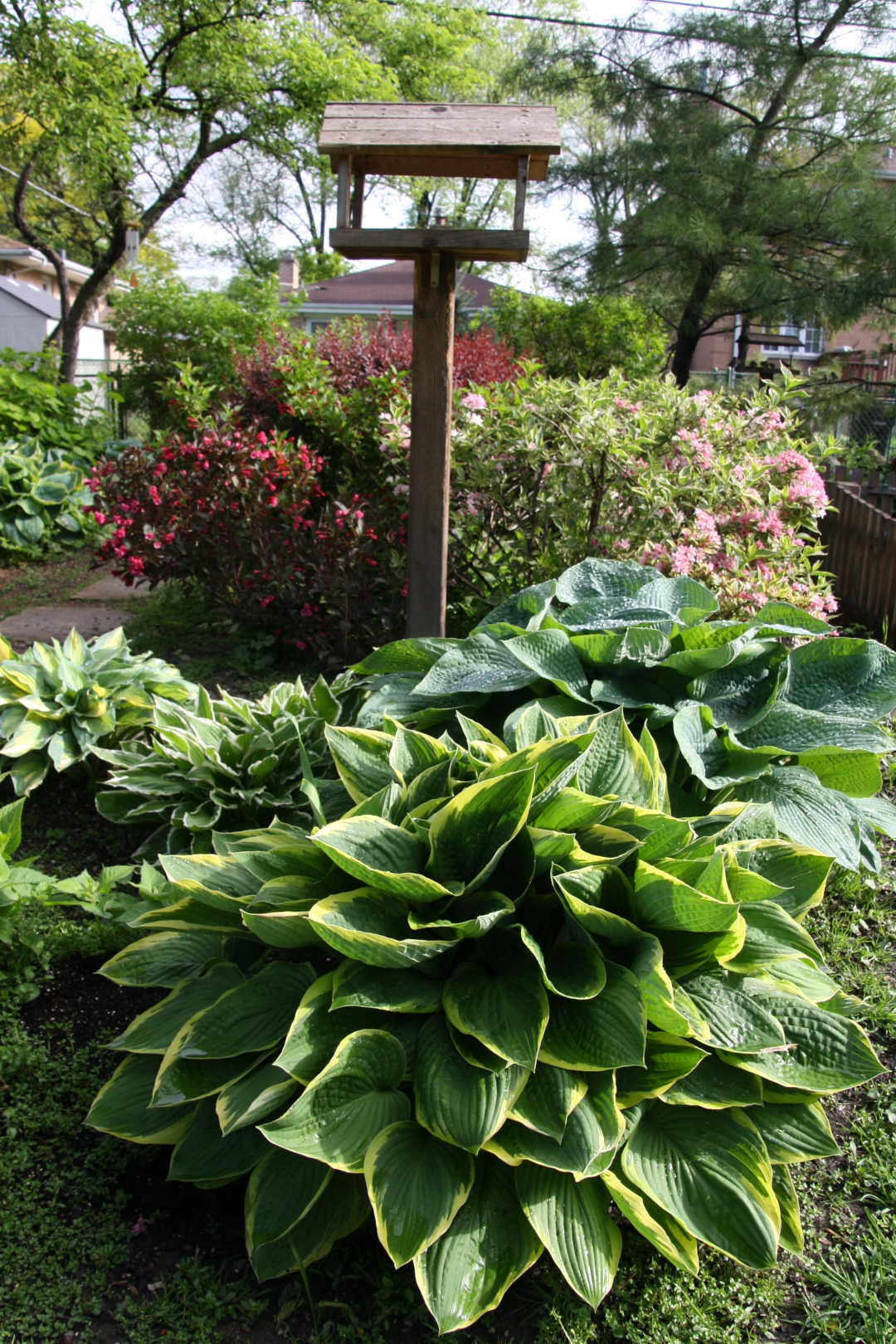 Lots of hostas (Hosta hybrids, Zones 3–9), with a backdrop of 'My Monet' and 'Wine and Roses' weigela (Weigela florida, Zones 4–8)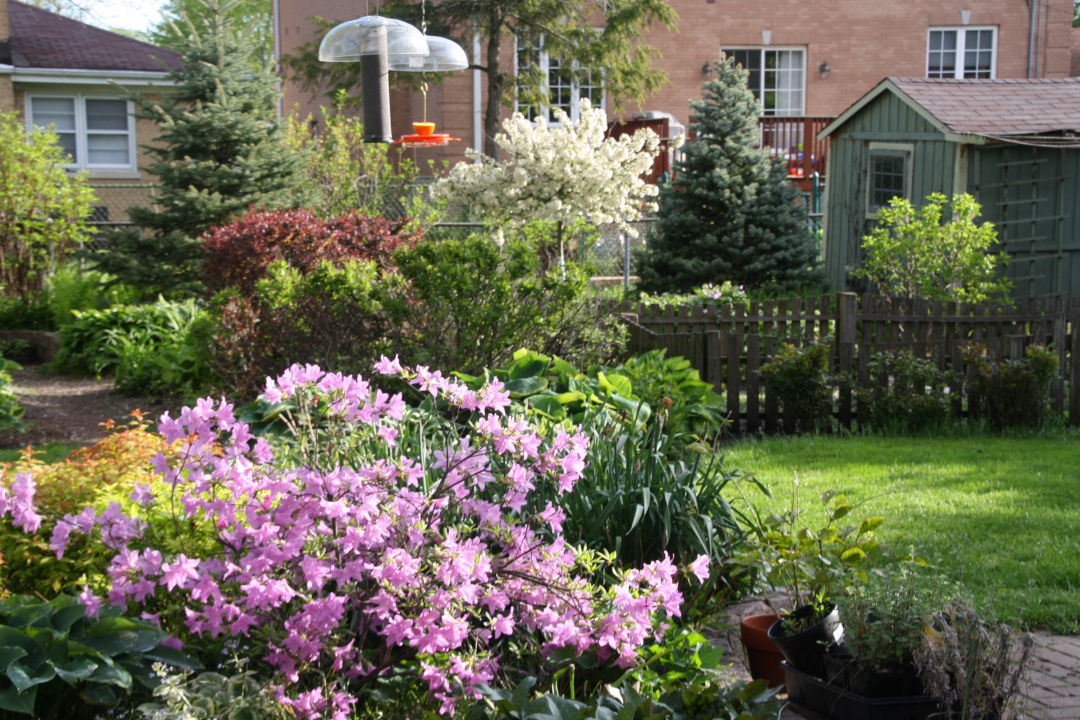 I replaced some dying white pines (Pinus strobus, Zones 3–8) with a 'Baby Blue' blue spruce (Picea pungens 'Baby Blue', Zone 2–7) and a 'Fat Albert' spruce (Picea pungens 'Fat Albert', Zones 2–7). They are both over 15 feet tall now and a pleasure to watch grow and change every year. The 'Karens' azalea (Rhododendron 'Karens', Zones 5–8) in front adds spectacular color every spring.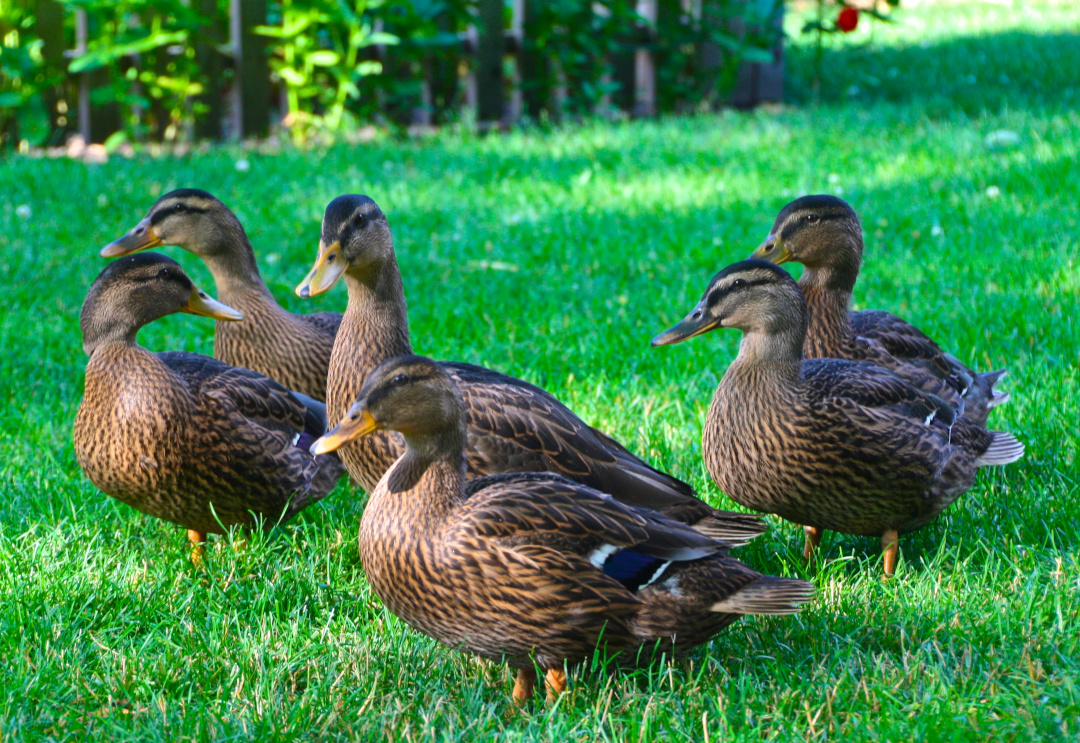 These young mallards were hatched and incubated at home before being released in the yard. They were very friendly with my dog and cat. I released them into the wild after three months.
Have a garden you'd like to share?
Have photos to share? We'd love to see your garden, a particular collection of plants you love, or a wonderful garden you had the chance to visit!
To submit, send 5-10 photos to [email protected] along with some information about the plants in the pictures and where you took the photos. We'd love to hear where you are located, how long you've been gardening, successes you are proud of, failures you learned from, hopes for the future, favorite plants, or funny stories from your garden.
Have a mobile phone? Tag your photos on Facebook, Instagram or Twitter with #FineGardening!
Do you receive the GPOD by email yet? Sign up here.