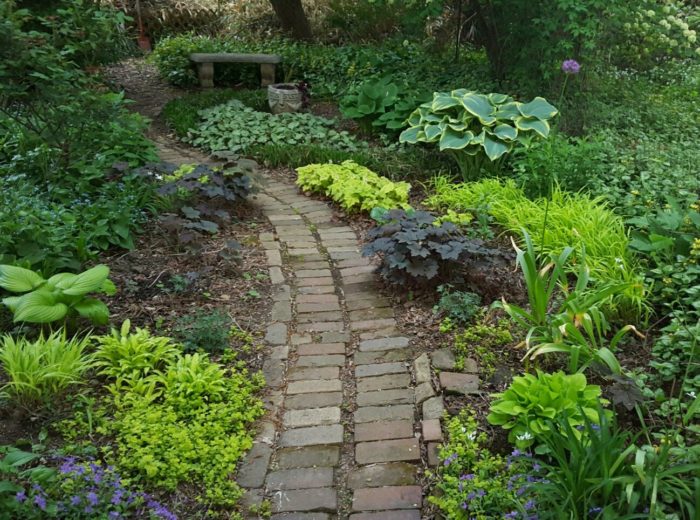 Today we're visiting the garden of Eric Sternfels.
I garden in Northwest Philadelphia in a backyard shade garden that is 18 feet wide by 150 feet deep. With only some turkey-wire fencing separating me from neighbors, the yard does not feel too constricted within this enclave of mill workers' housing, ca. 1840s. These photos are highlights taken between 2015 and 2018, but I have been developing this garden since 2002.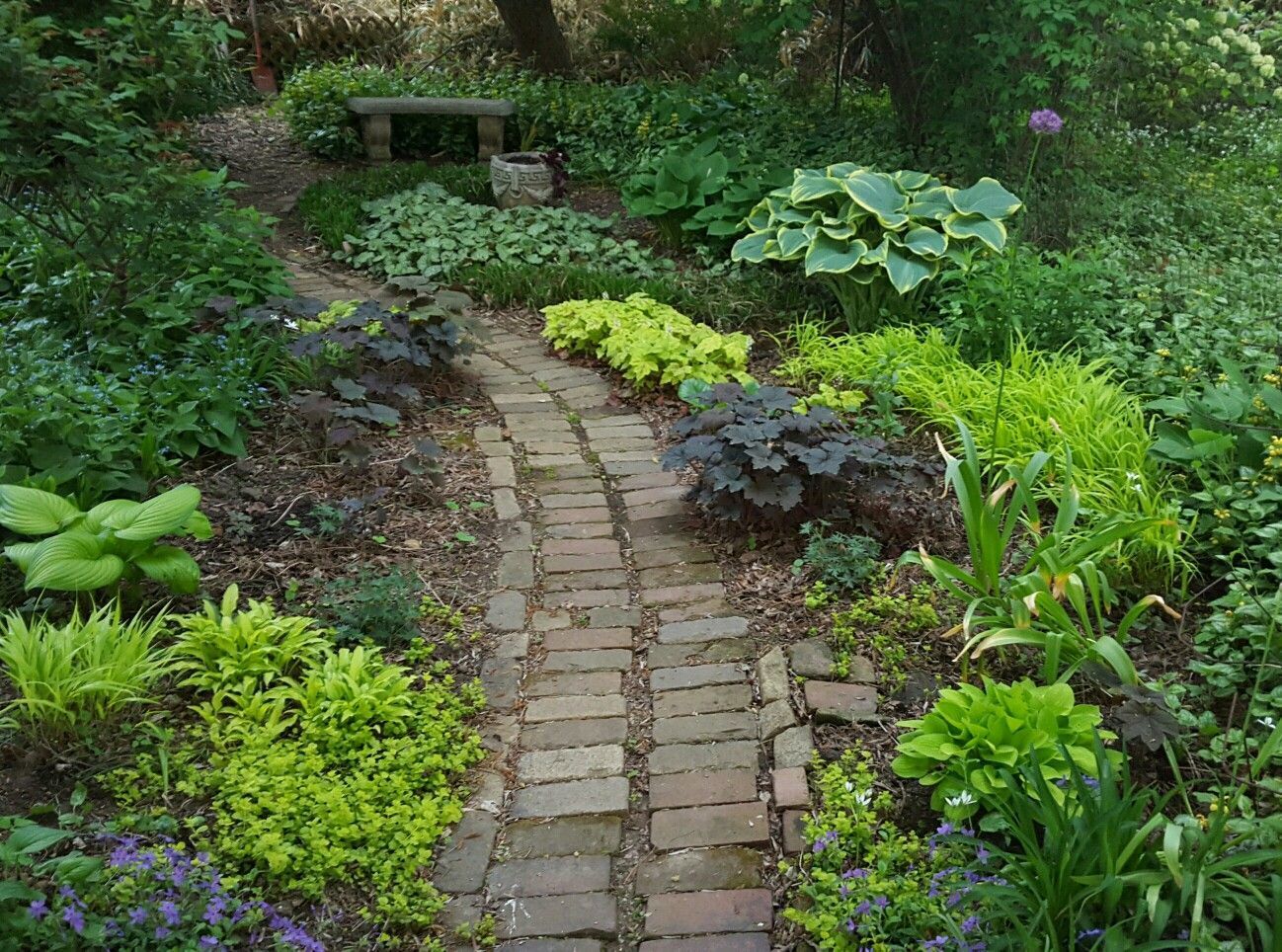 A small, shady garden may seem like a limitation, but Eric has filled this space with beauty, as you can see here in this path lined with contrasting shades of foliage early in the year.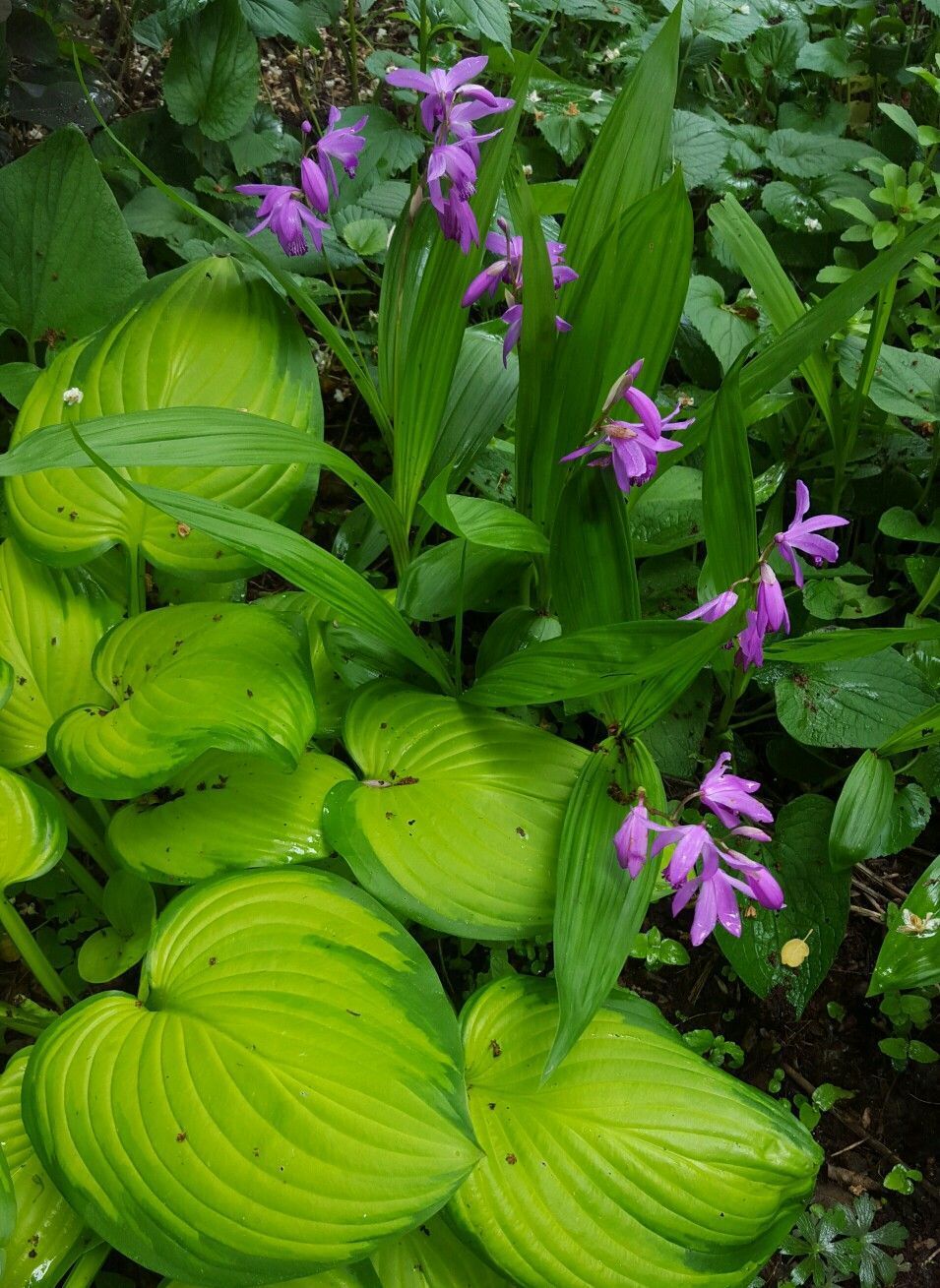 Bletilla striata (hardy ground orchid, Zones 5–8) shows off in front of Hosta 'Stained Glass' in mid-May.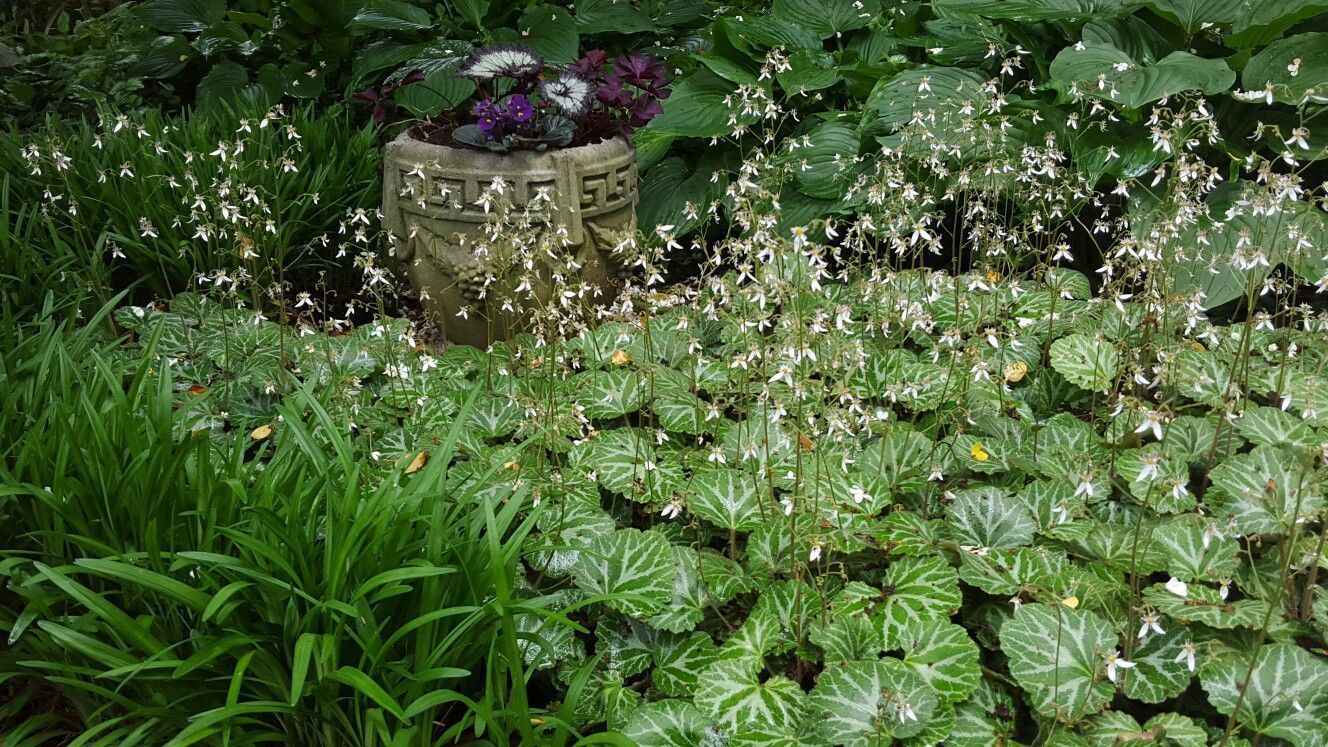 Saxifraga stolonifera (Strawberry geranium, Zones 6–9) creates a cloud of airy blossoms in early May and has beautiful, evergreen, silver-marked leaves all year.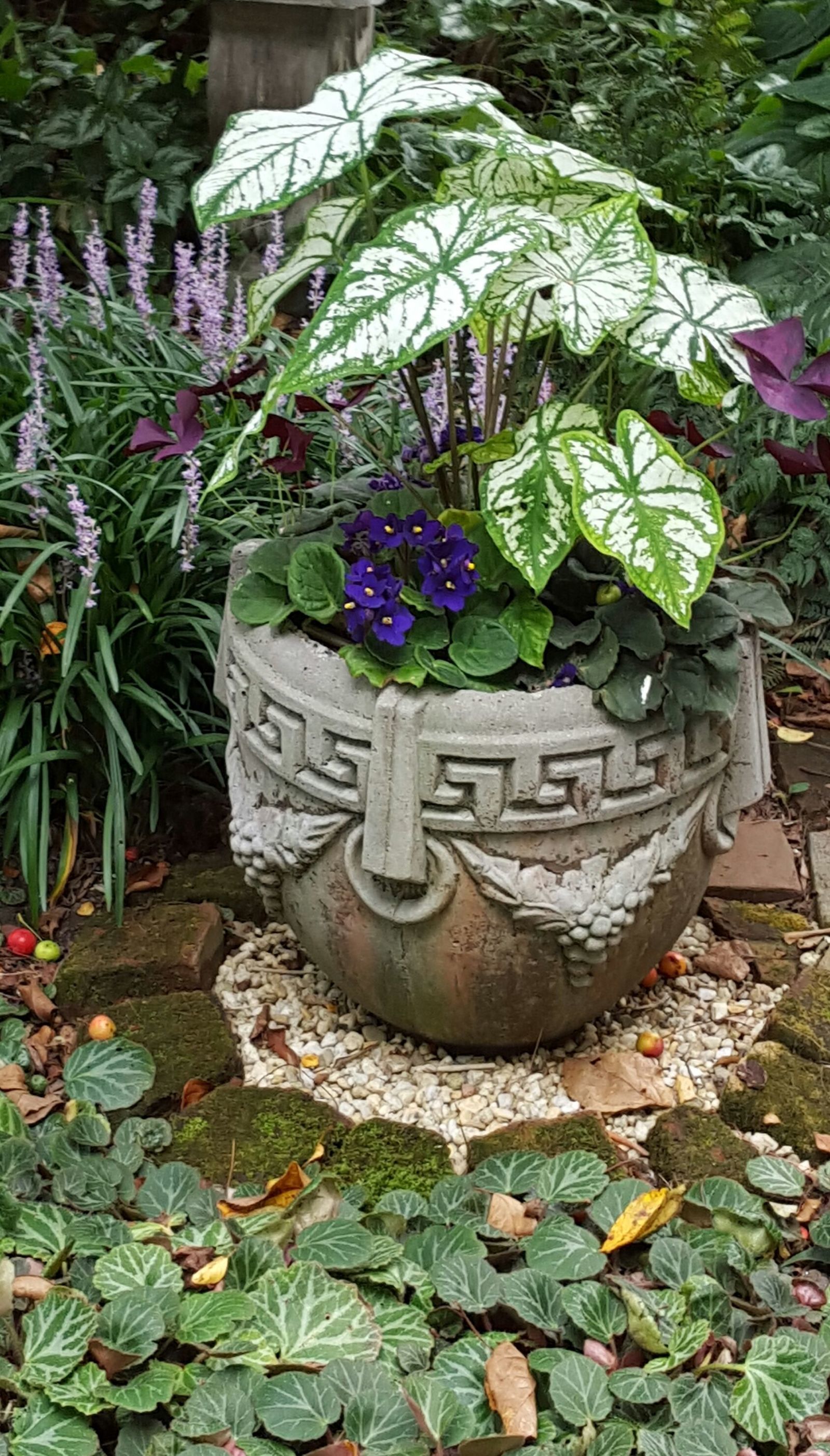 This concrete urn is visible in the background of the previous image. Its appearance was improved by burying its clunky base in pea gravel so that the bowl form appears to land gracefully on the ground. Bright white patterned leaves of a caladium (Caladium sp., Zones 9–11 or as annuals) brighten up this shady area, and under the caladium is an African violet (Saintpaulia sp.). We're used to thinking of African violets as houseplants, but clearly they make the transition to a flower annual for shade just fine!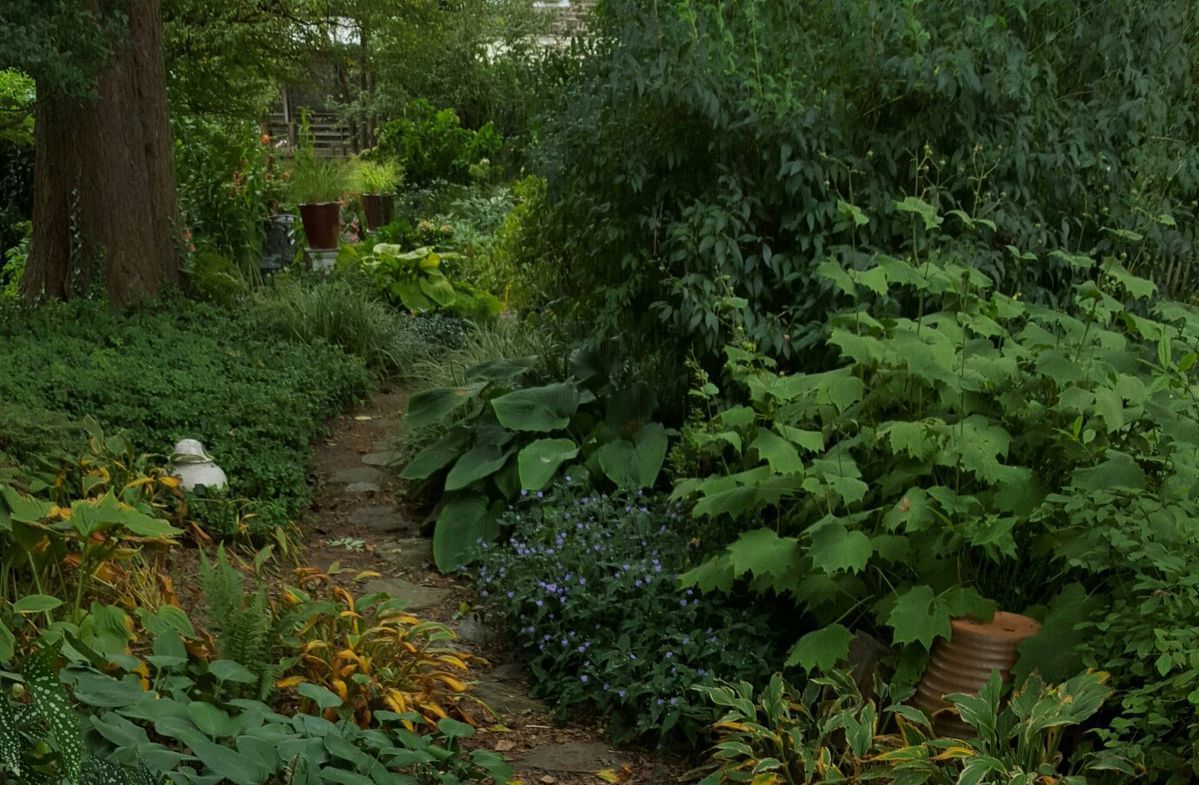 In early October, Hosta 'Patriot' is yellowing while Tinantia pringlei (Zones 6–10) is producing a cloud of blue-violet blooms that will continue until a hard frost. At right, Kirengeshoma koreana (Korean waxbells, Zones 5–8) shows its elegant form in front of forsythia (Forsythia × intermedia, Zones 5–9) shrubs.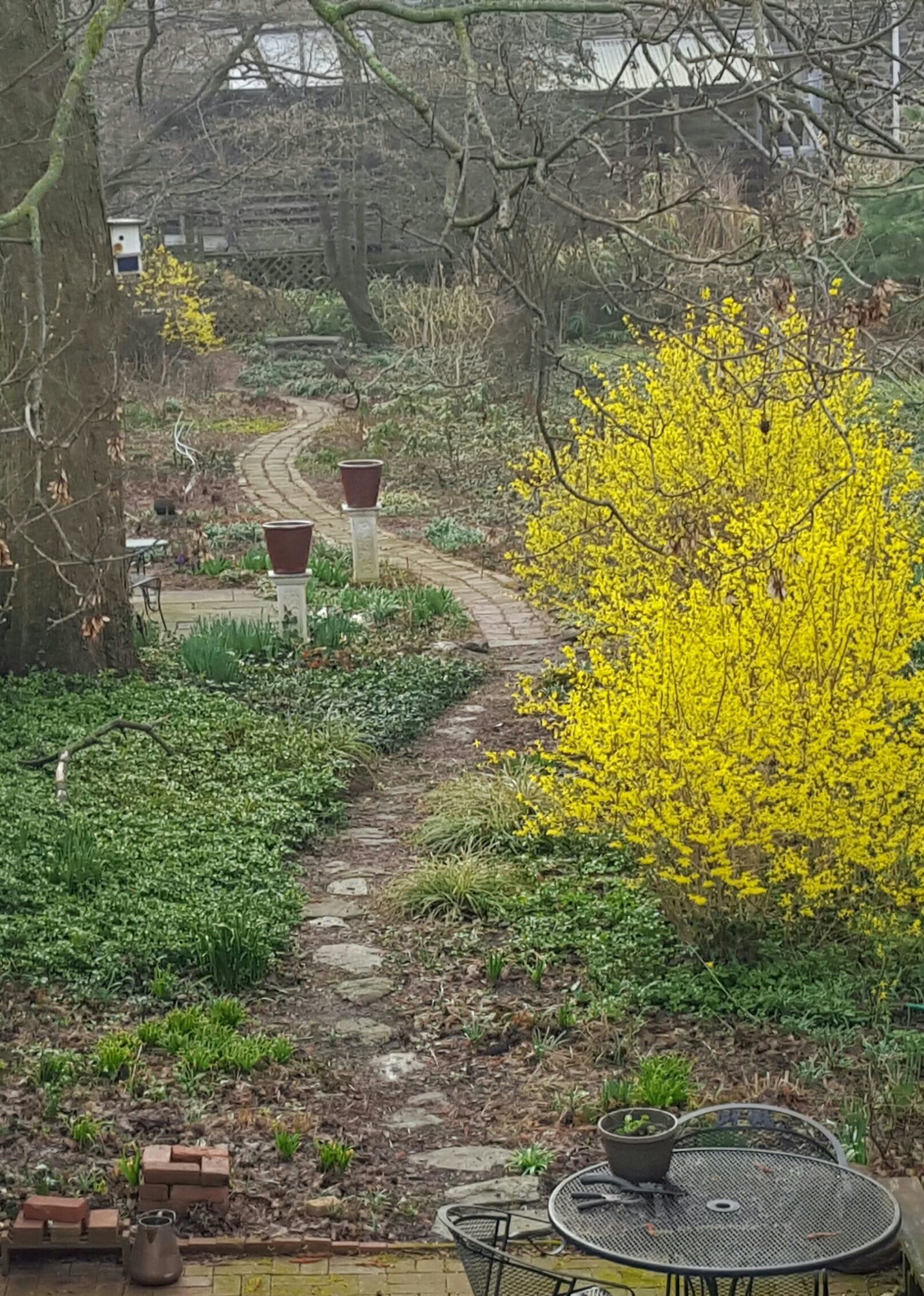 A garden can completely transform at different times of the year. Here is the same forsythia from the previous photo, but instead of being green and surrounded by perennials, the forsythia is taking center stage in full bloom while the perennials are still mostly dormant.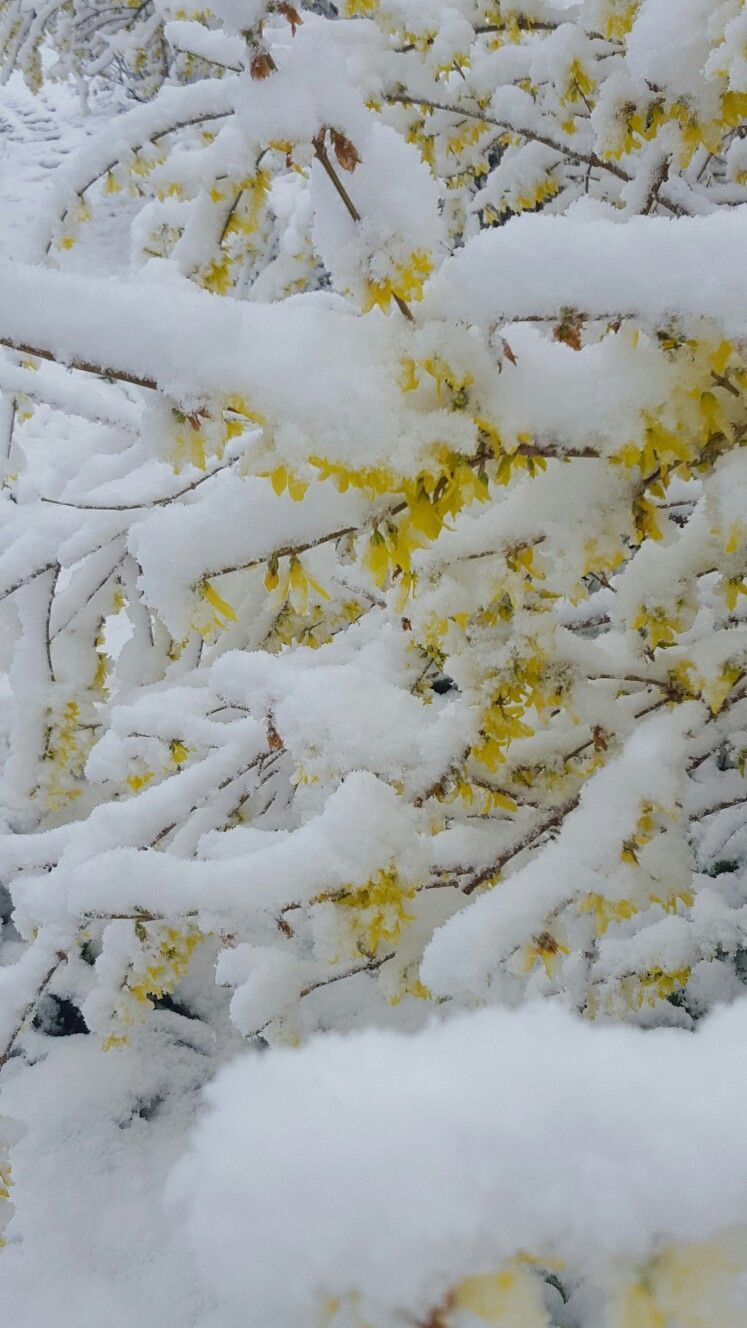 A March snowstorm surprises the forsythia in bloom.
Check back tomorrow for part 2 of this wonderful garden!
Have a garden you'd like to share?
Have photos to share? We'd love to see your garden, a particular collection of plants you love, or a wonderful garden you had the chance to visit!
To submit, send 5-10 photos to [email protected] along with some information about the plants in the pictures and where you took the photos. We'd love to hear where you are located, how long you've been gardening, successes you are proud of, failures you learned from, hopes for the future, favorite plants, or funny stories from your garden.
If you want to send photos in separate emails to the GPOD email box that is just fine.
Have a mobile phone? Tag your photos on Facebook, Instagram or Twitter with #FineGardening!
You don't have to be a professional garden photographer – check out our garden photography tips!
Do you receive the GPOD by email yet? Sign up here.