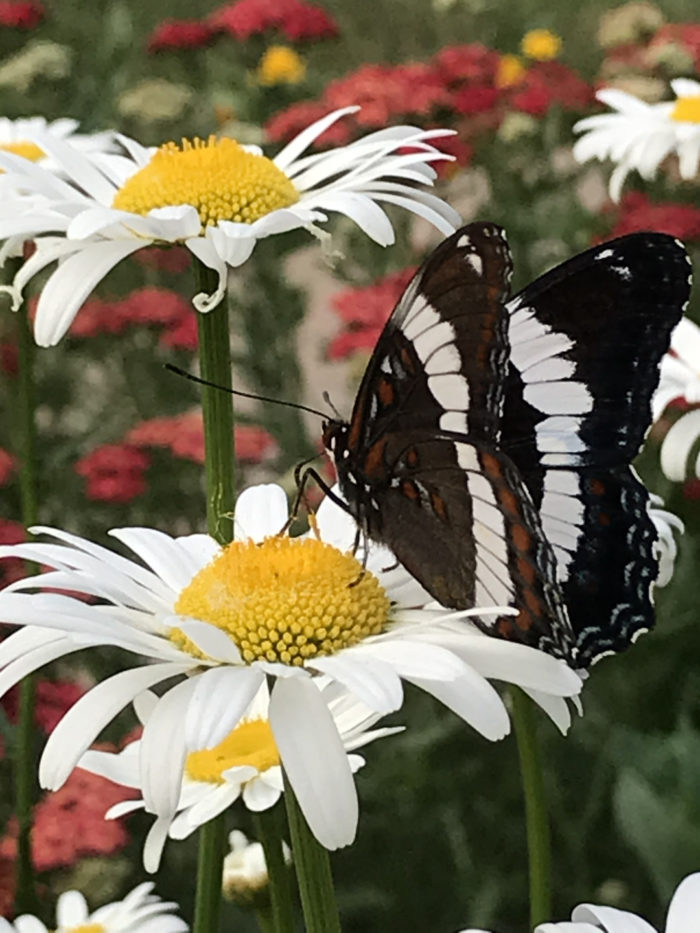 Today we're in Victoriaville, Quebec, Canada, in Christine Saint-Pierre's garden. She's shared pictures of her garden in bloom before (Worth the Wait). But today she's sharing some images of the most beautiful visitors to her garden, which bring her as much joy as the flowers do.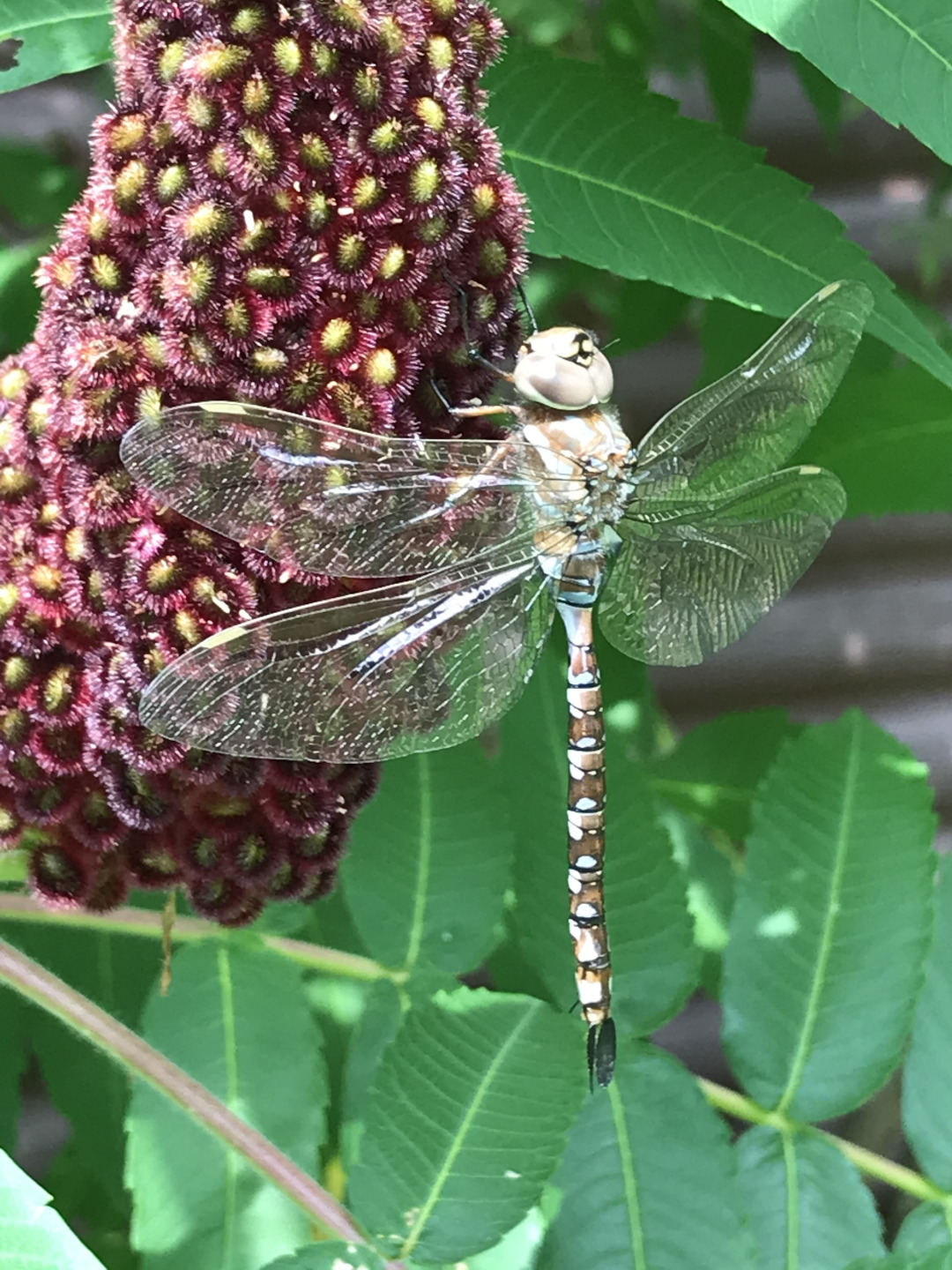 A dragonfly resting on the fuzzy seed heads of a staghorn sumac (Rhus typhina, Zones 3–8).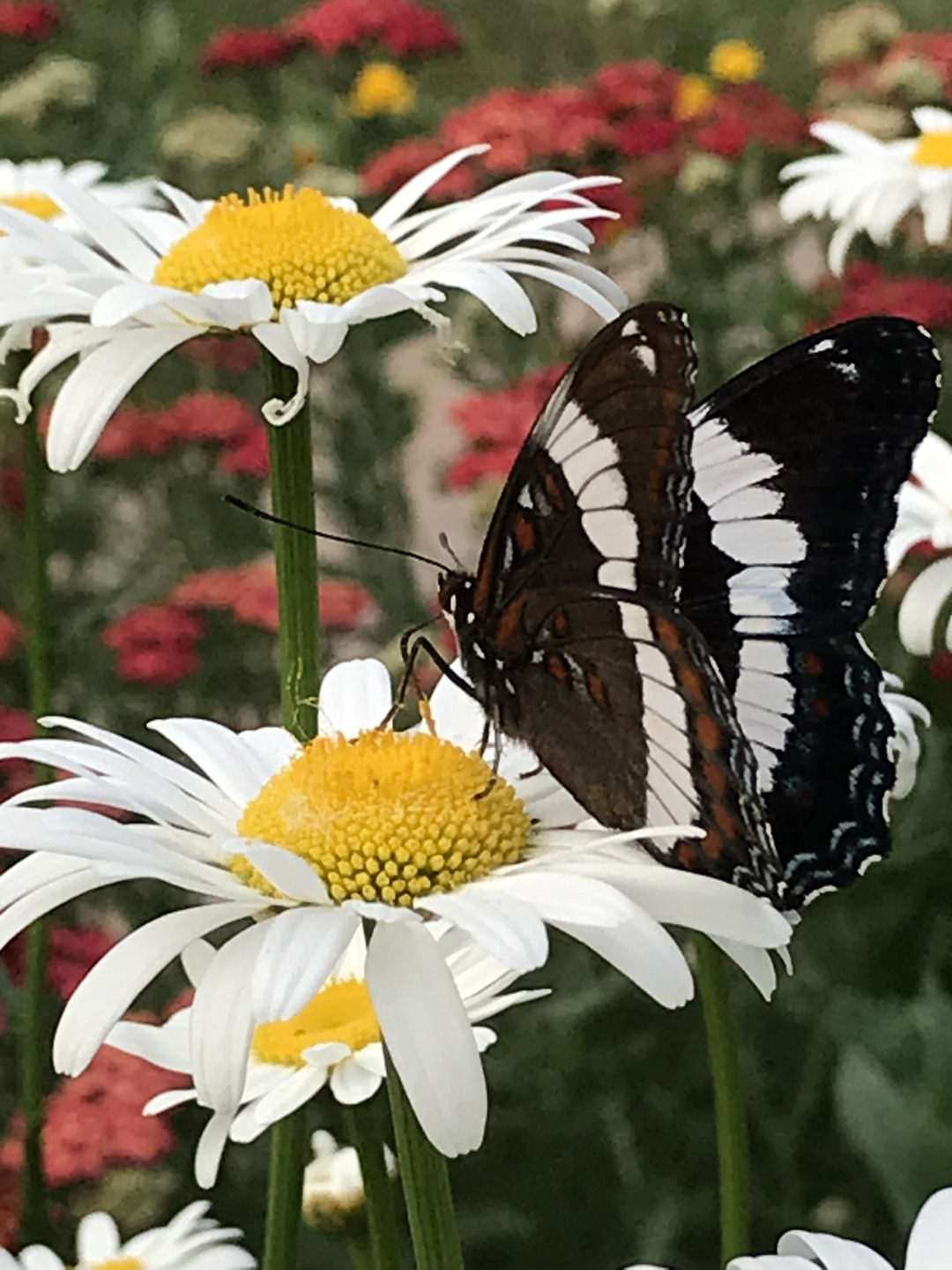 A spectacular white admiral butterfly feeding on a daisy.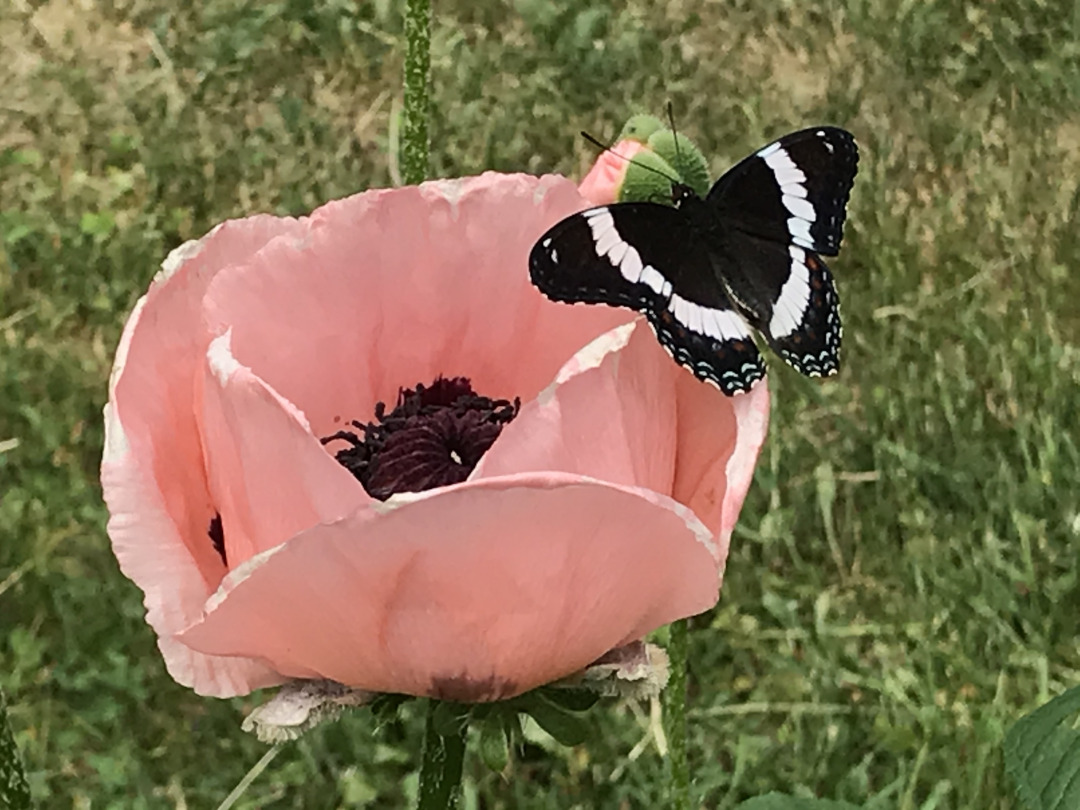 Sitting on an oriental poppy bloom, a white admiral butterfly shows off the dramatic pattern on its wings. This species of butterfly has two forms. Ones with a broad white band on the wings are found in the North; in the South, they lack the white band. The caterpillars feed on the leaves of birches, aspens, poplars, willows, and cherry trees.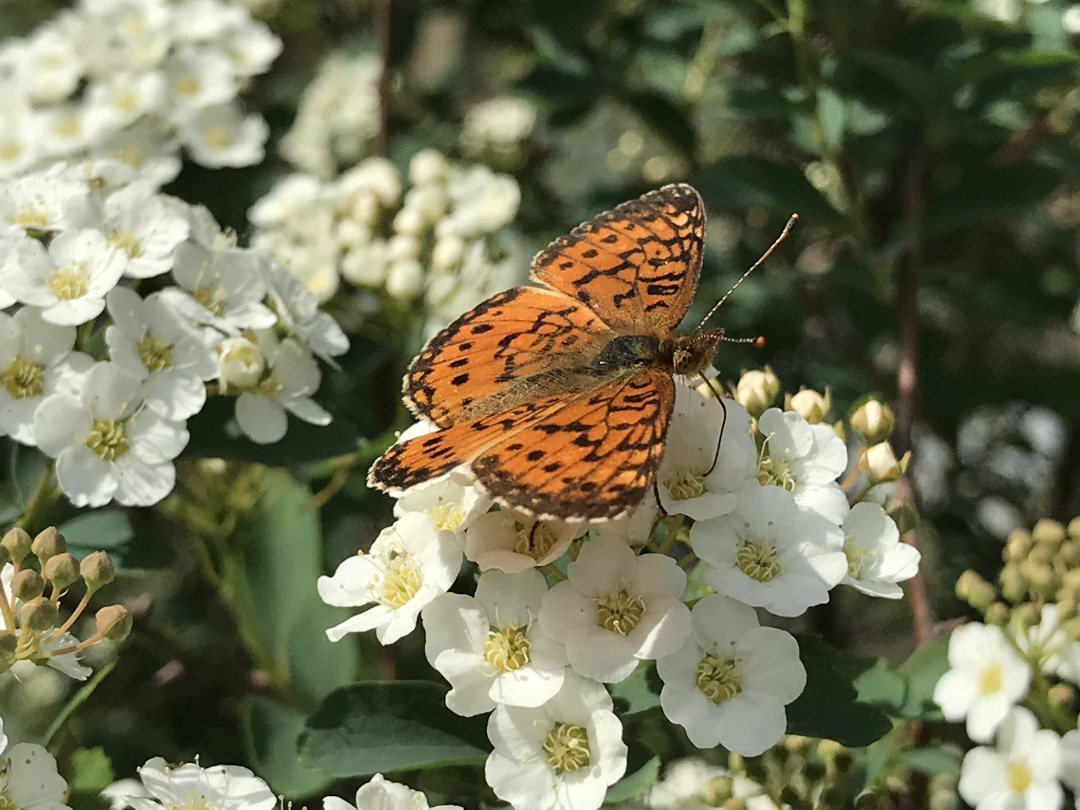 A silver-bordered fritillary resting on spirea blooms. The caterpillars of this species feed exclusively on violets, hibernate through winter, then pupate and emerge as adult butterflies in spring.
Another silver-bordered fritillary resting in spirea. This striking specimen has more dark colors, with the typical white edge to the wings.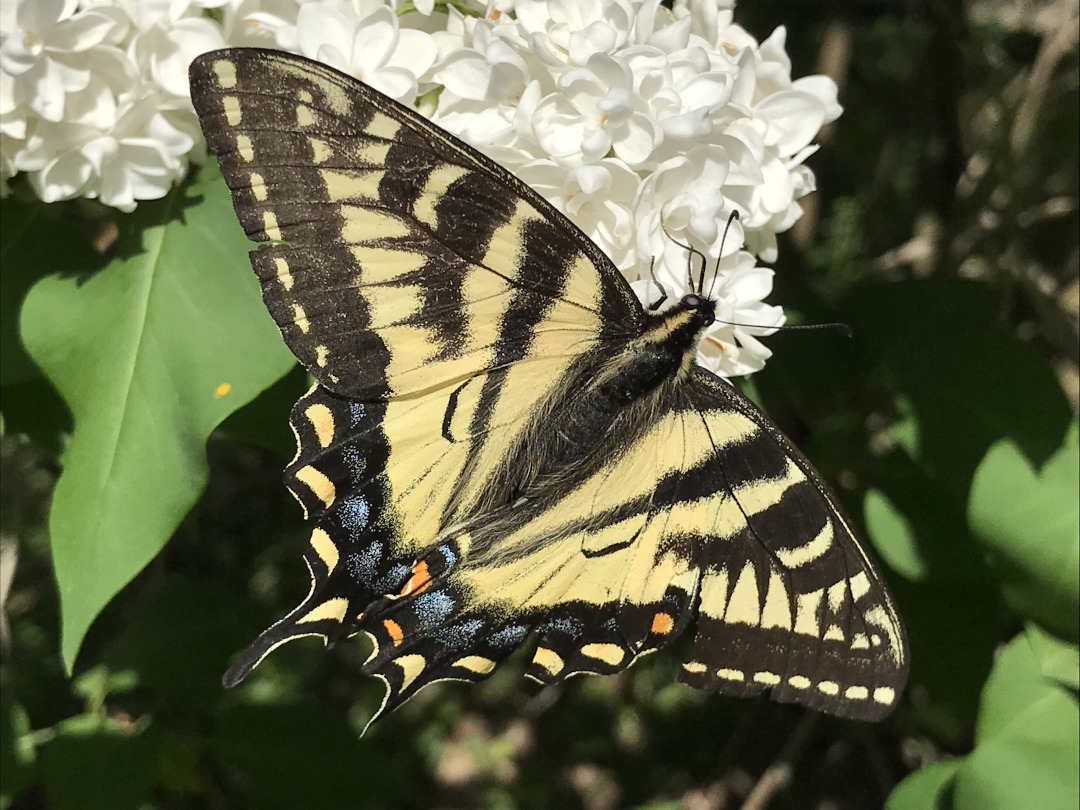 An eastern tiger swallowtail butterfly stopping for a sip of nectar from a lilac. While some caterpillars feed on just one or two types of host plants, this one has a wide range of options, usually feeding on members of the magnolia and rose family, but also using willows, poplars, and even lilacs.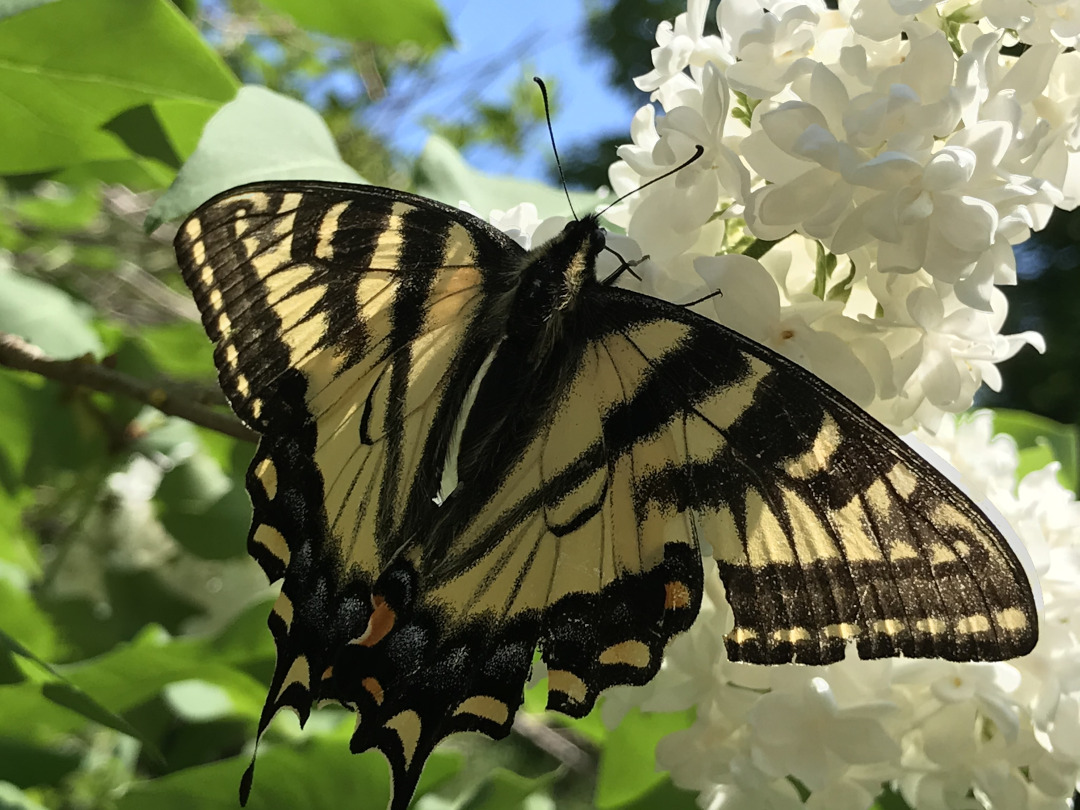 Another view of this gorgeous butterfly.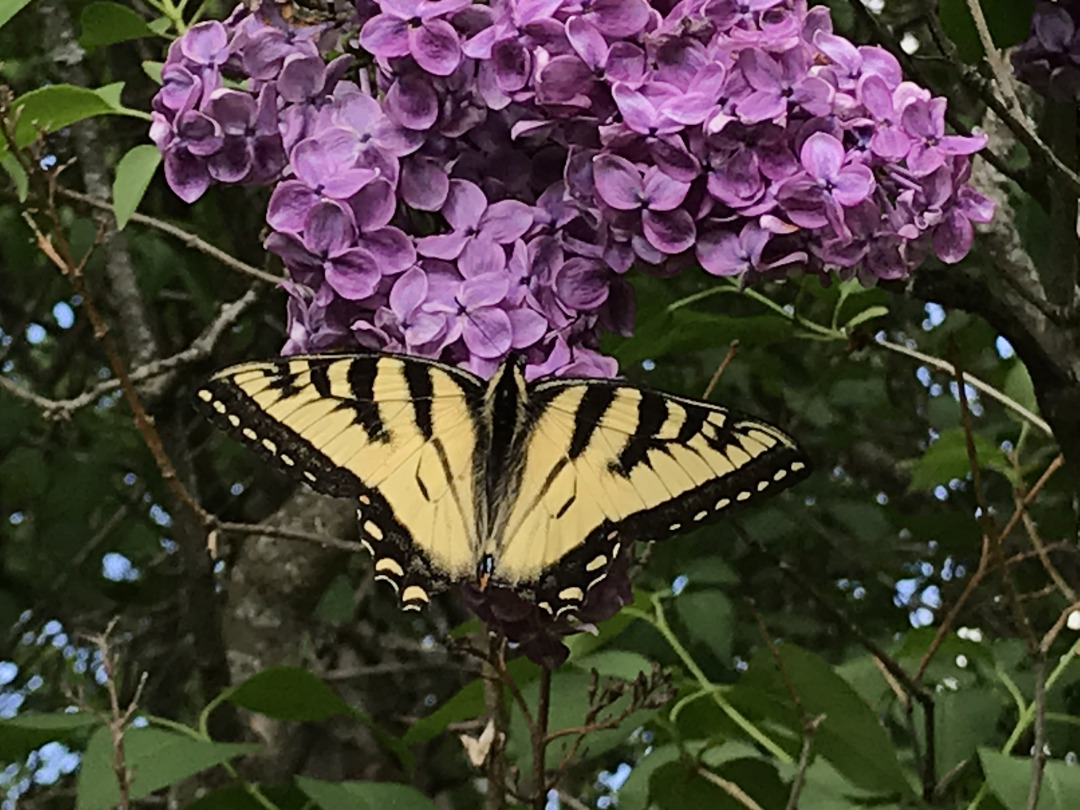 Eastern tiger swallowtails clearly love lilacs, even though they are not native shrubs. Some butterflies can adapt to use nonnatives, while others require a specific native host plant. All need host plants free from insecticides to thrive.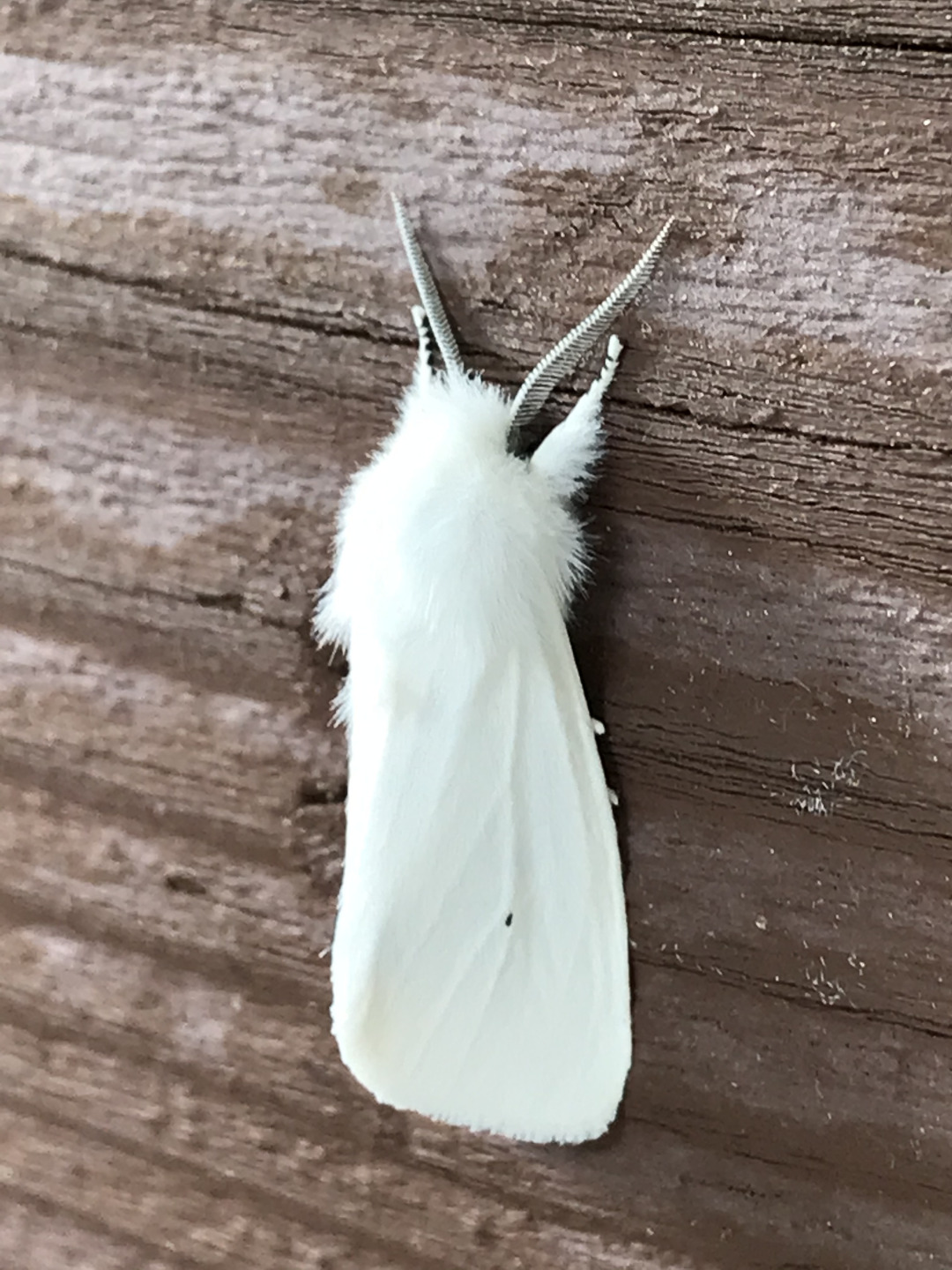 A Virginian tiger moth looking like it is ready for a Canadian winter in a white fur coat. The large, feathery antennae are a clue that this is a male moth. He will use those antennae to help follow the pheromones released by females so he can find them to mate with. The caterpillars feed on low-growing grasses and clovers. Avoid using insecticides on your lawn, and you might just be rewarded with this beautiful moth in your garden.
Have a garden you'd like to share?
Have photos to share? We'd love to see your garden, a particular collection of plants you love, or a wonderful garden you had the chance to visit!
To submit, send 5-10 photos to [email protected] along with some information about the plants in the pictures and where you took the photos. We'd love to hear where you are located, how long you've been gardening, successes you are proud of, failures you learned from, hopes for the future, favorite plants, or funny stories from your garden.
If you want to send photos in separate emails to the GPOD email box that is just fine.
Have a mobile phone? Tag your photos on Facebook, Instagram or Twitter with #FineGardening!
You don't have to be a professional garden photographer – check out our garden photography tips!
Do you receive the GPOD by email yet? Sign up here.